This post was sponsored by Aquascape and contains affiliate links. All opinions and thoughts are my own, see our full disclosure policy

here
.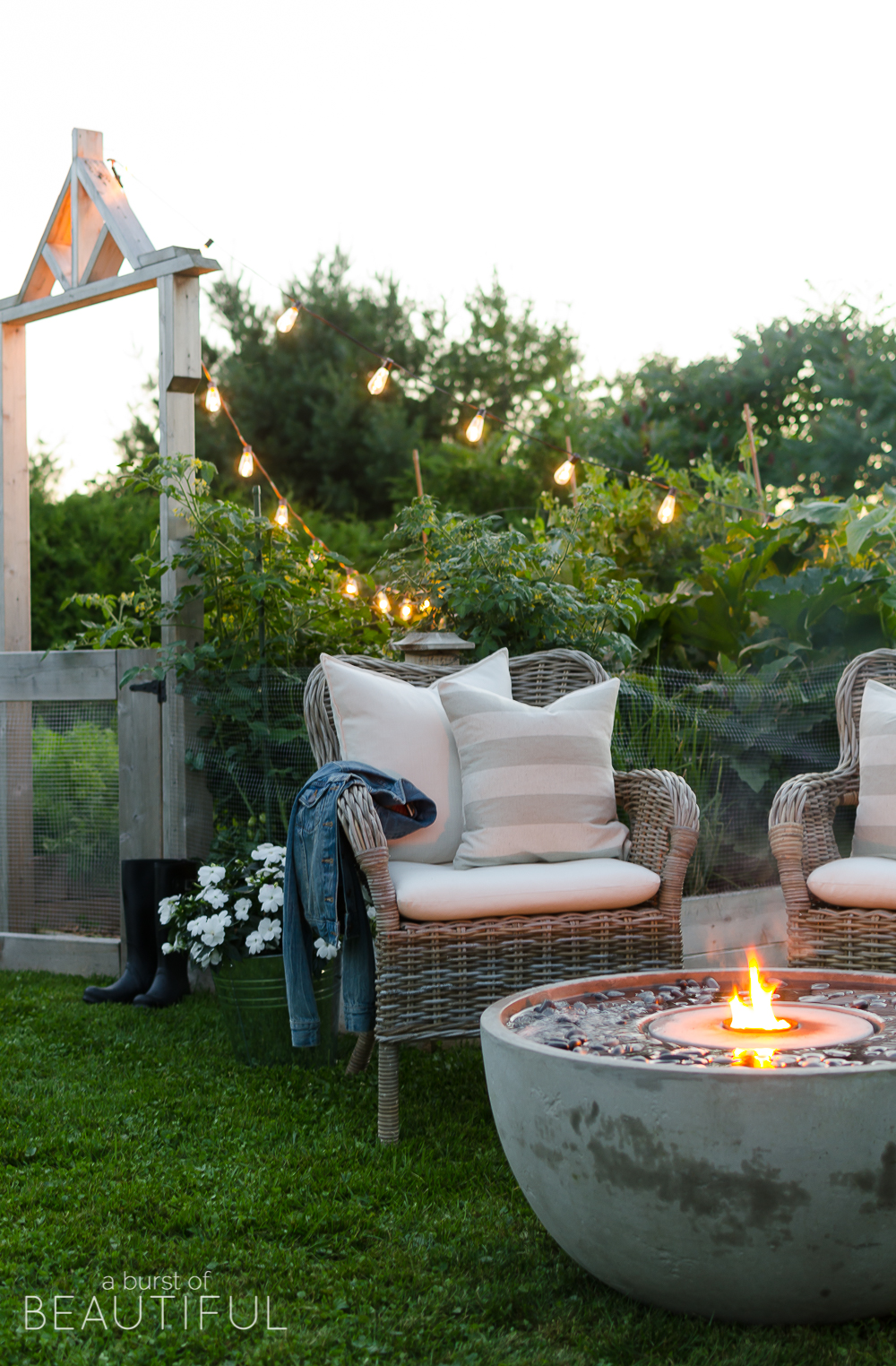 Summer is all about making the most of your time outdoors. As the days grow longer and the sun shines just a little bit brighter we take advantage of these few months of beautiful weather we receive and spend every minute we can outside.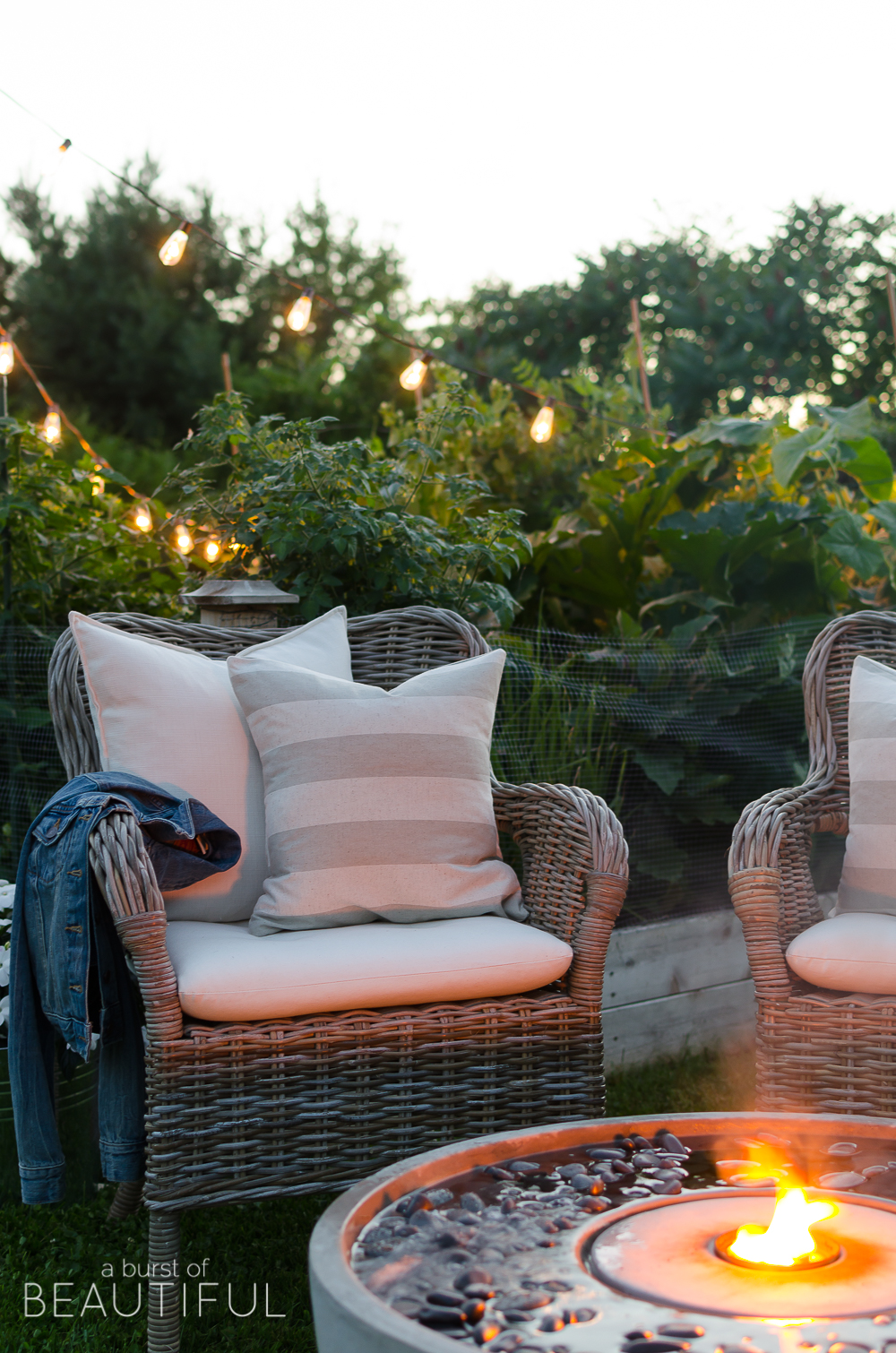 And although we love to spend days playing at the beach or exploring our local parks, we also love to simply relax at home. So we always make an effort to extend our living space outside and make the most of our tiny backyard.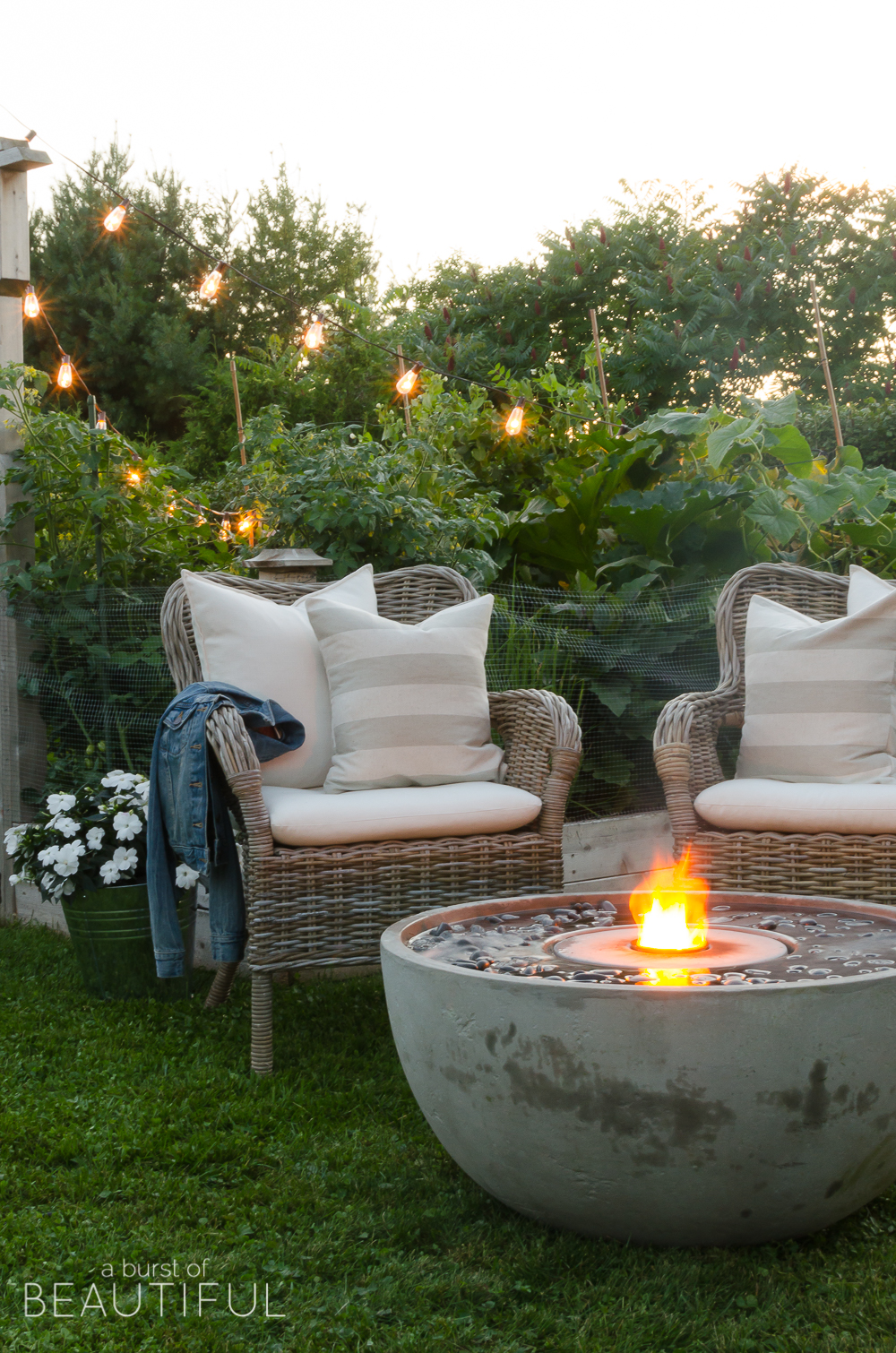 We've refinished our deck and I shared all of my favorite tips for creating a cozy outdoor living space. We've also planted a raised square foot garden and have had so much fun harvesting our own vegetables. There's something so nostalgic about wandering out to our garden, barefoot and hungry, and snacking on peas and cherry tomatoes straight from the vine. It's these simple pleasures in life we try to treasure the most. 🙂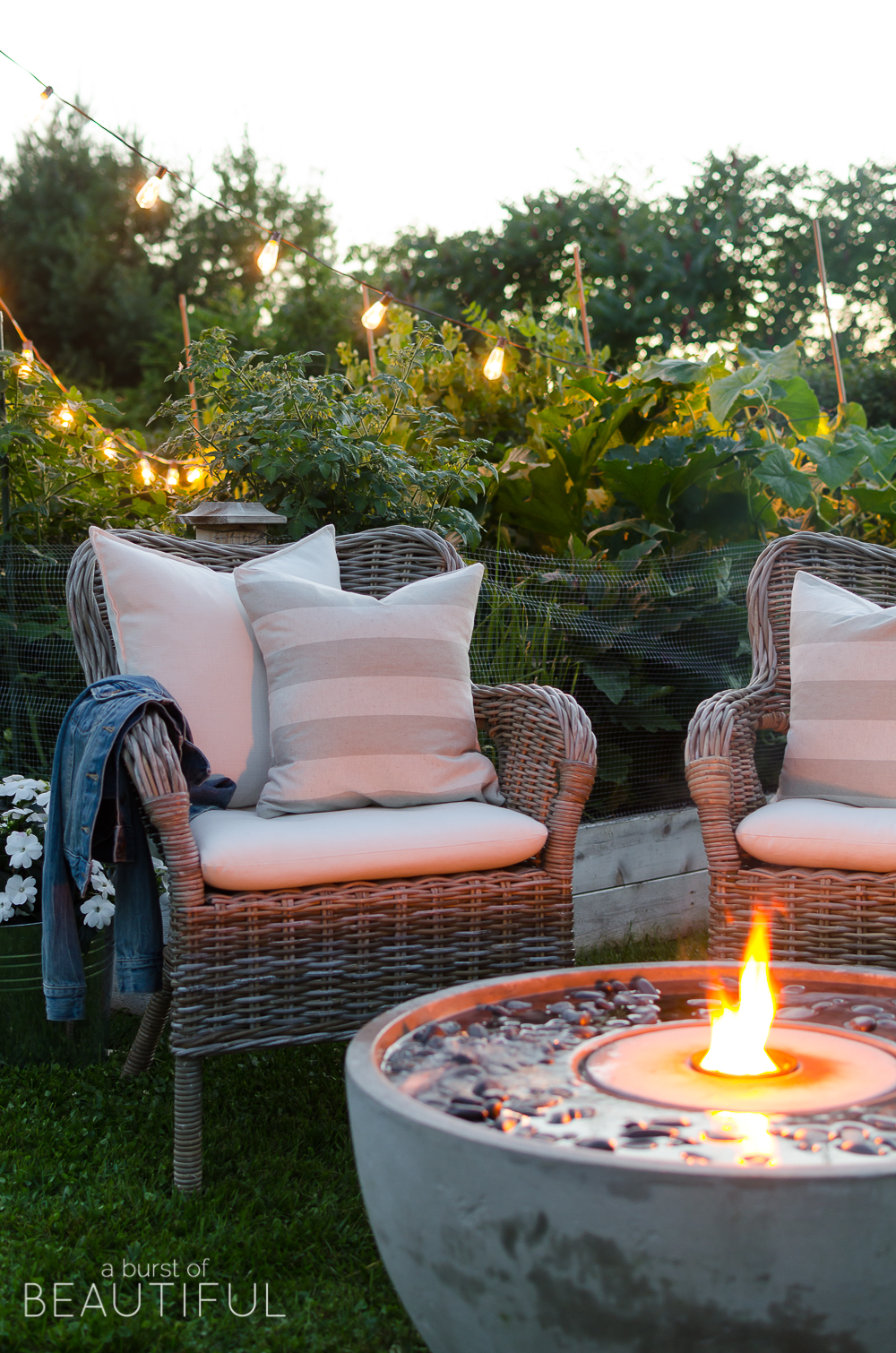 And because we love spending time near our sweet little garden, we thought it would be the perfect place to add some ambiance to our backyard.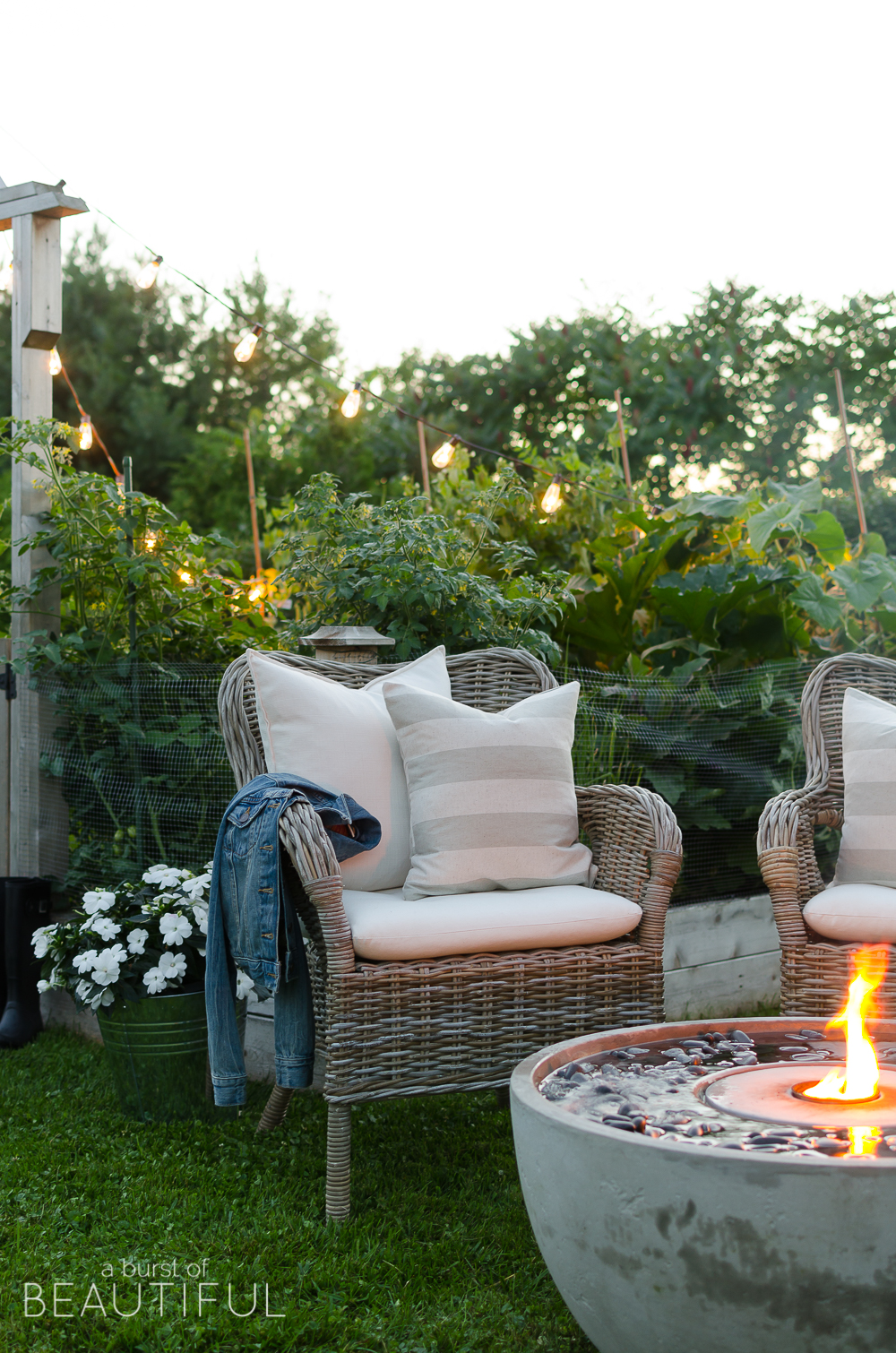 We created this little gathering area and it's the best place to relax at the end of a hectic day. When we began thinking about this sitting area we knew we wanted to create a cozy and peaceful atmosphere, and this beautiful Fire Fountain does just that. Listening to the sound of trickling water while watching the flame jump and dance about is simply mesmerizing, I can feel the stress of the day melt away while enjoying this view.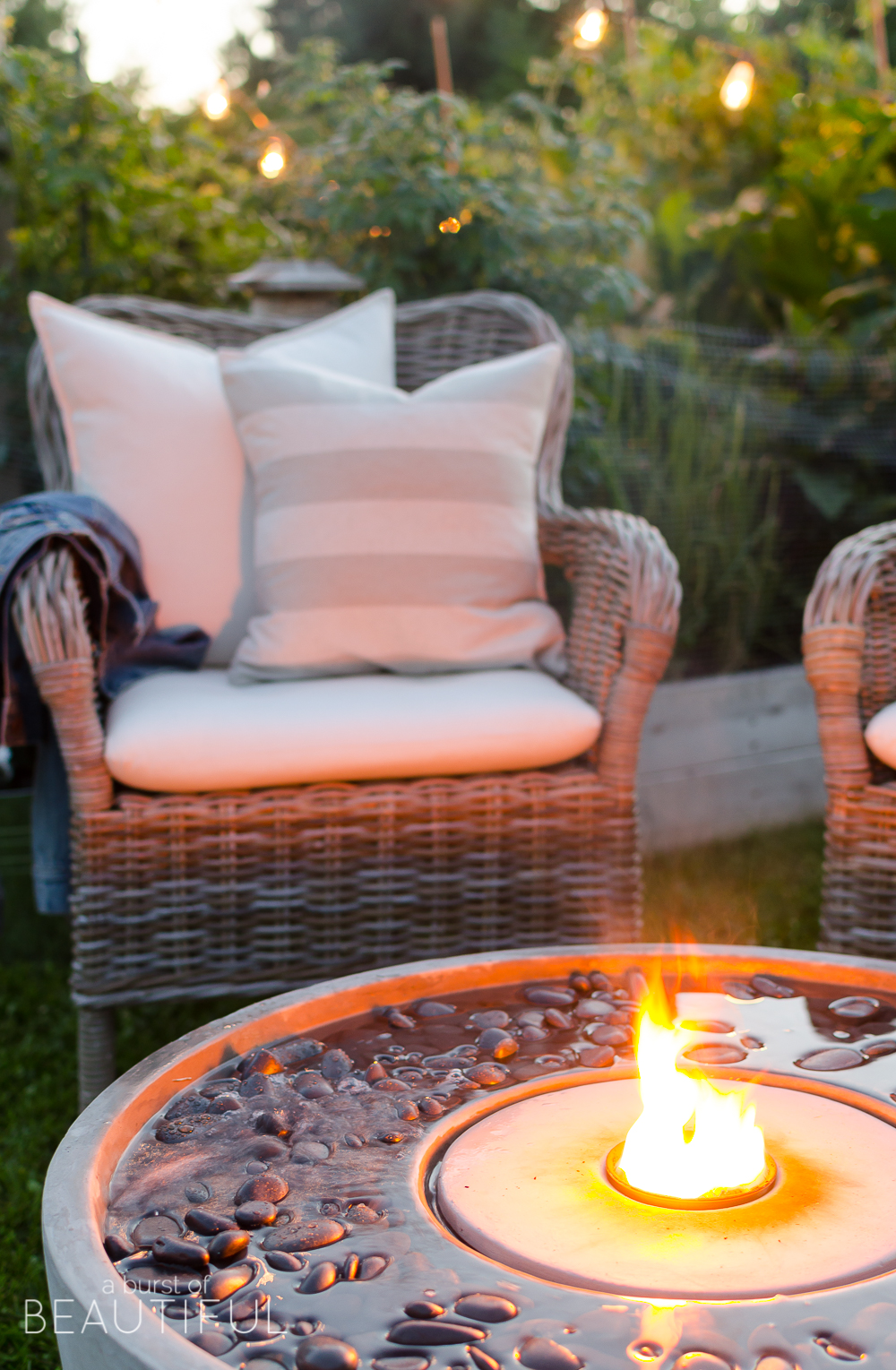 Our Fire Fountain was so easy to set-up and only requires an outlet to plug in the water feature and paraffin fuel for the fire. We added polished black river rocks for a simple and organic look and I love the texture they add. Our little one spent a lot of time meticulously placing each rock into the basin for just the right look. 😉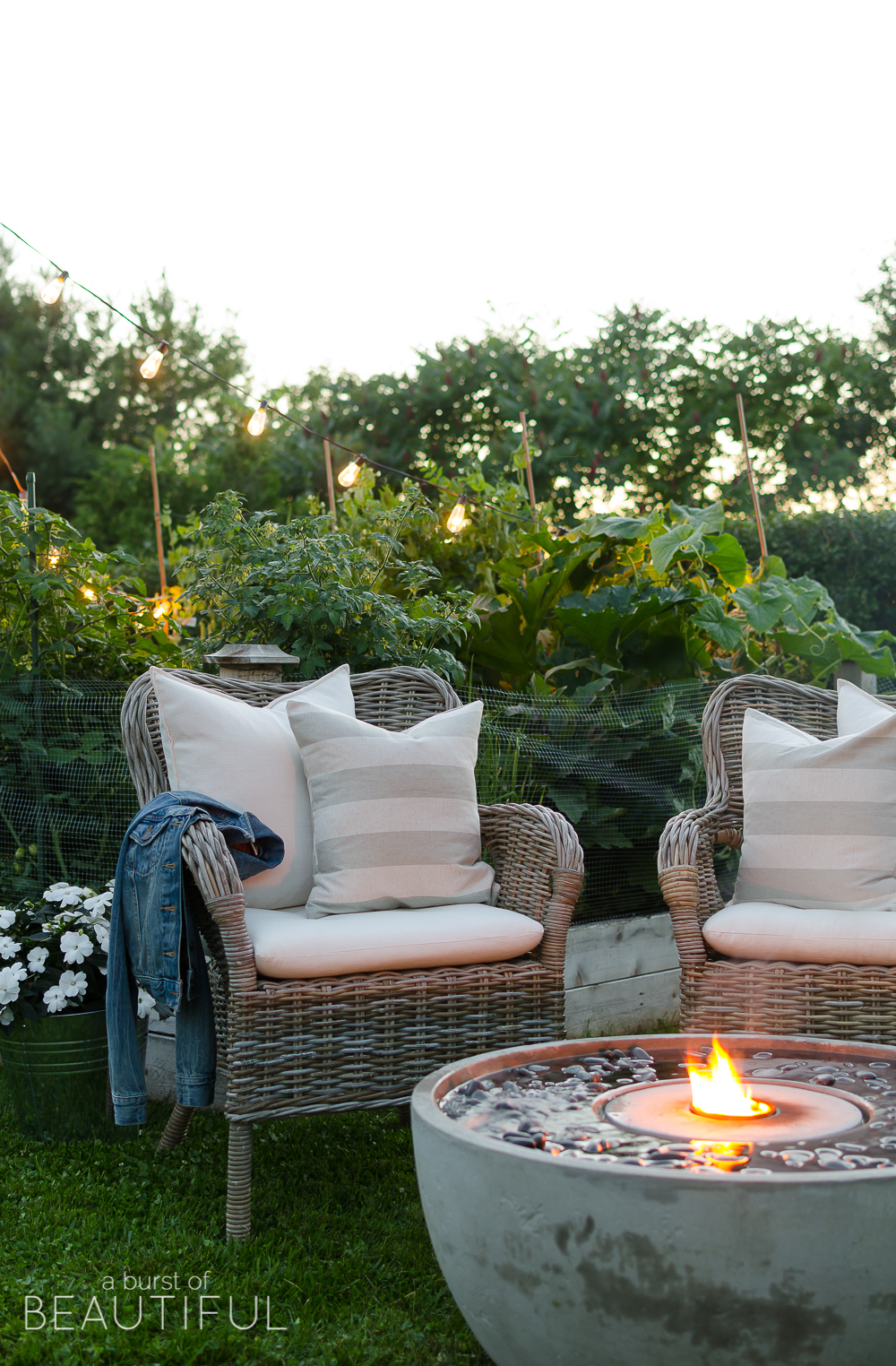 I added these two simple wicker chairs and topped them with a few cozy cushions. These striped ones are my favorite, I love their relaxed vibe and think they are just perfect for summer. We also added a few vintage Edison string lights (like these) to our garden to add a little more ambiance.
We hope to add some more landscaping to our backyard next year, including a simple patio by our garden made from flagstones, but until then, this is pretty perfect.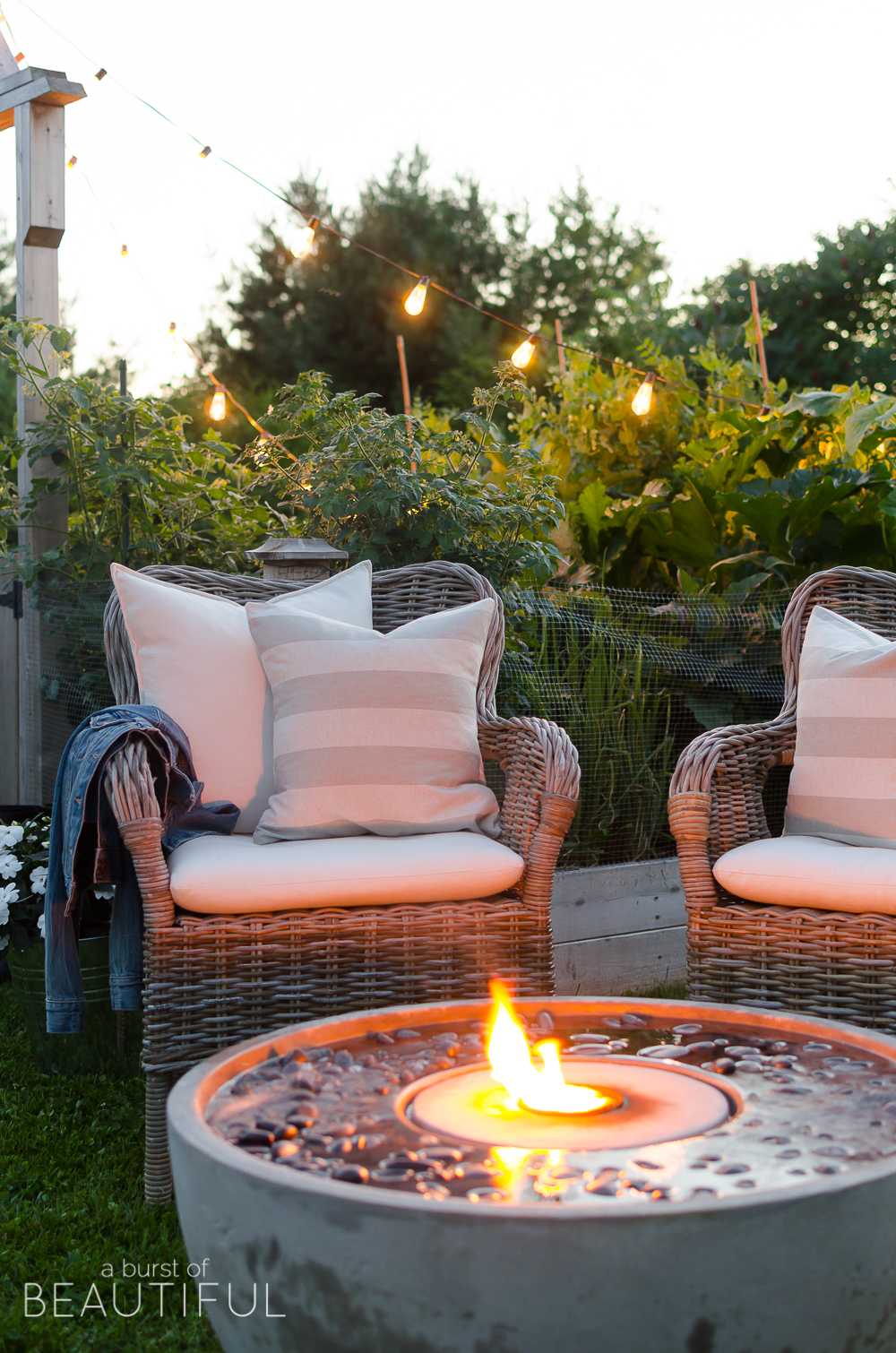 Adding a Fire Fountain is an easy and inexpensive way to create a stunning focal point in any outdoor living space. I love that we will be able to sit out here enjoying our beautiful sunsets well into the late summer months. I also can't wait to spend crisp fall afternoons around our Fire Fountain sipping hot apple cider and watching our little one run and jump in the falling leaves. We plan to stretch every last bit of outdoor living into the coming months!
Alicia xo