Looking for the best pale pastel pink paint colours? Here are our top 16 choices!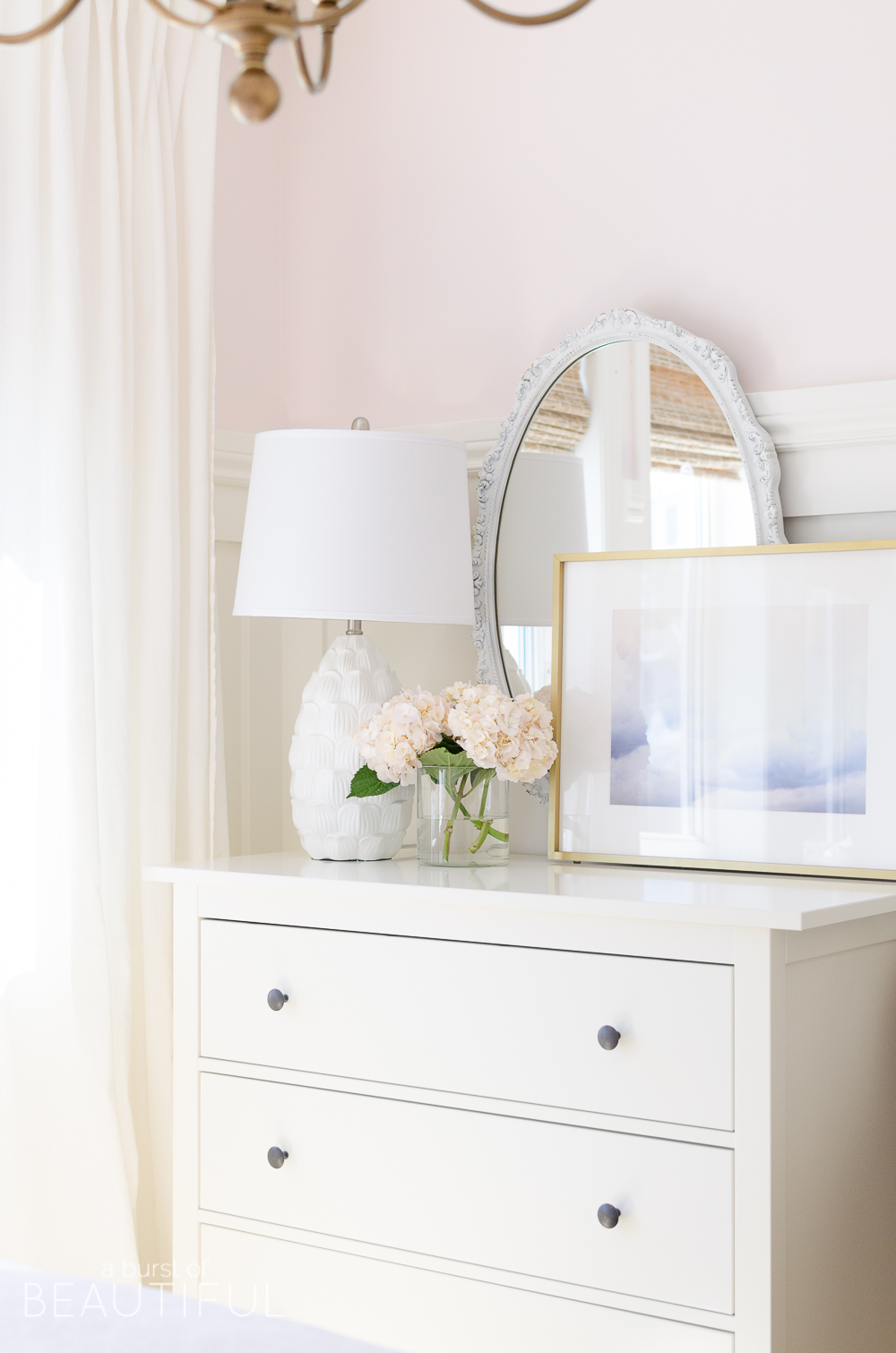 We recently revealed our daughter's super sweet "big girl" bedroom and we are overwhelmed with the love it has received. We've got so many kind comments and emails about the space, but by far the most discussed topic has been the paint colour we chose. You are all just in love with that sweet, soft, pretty shade of pink.
And we can't blame you, it's definitely our favourite too (hop on over to the room reveal to find out what colour we used).
I had such a wonderful time designing this space, it was so much fun to expand my creative boundaries and play with a few colours that I wouldn't typically use in the main living space of our home.
I had been waiting a long time to create this whimsical and feminine room for our girl (after designing a gender-neutral nursery) and the wait was definitely worth it!
We are all in love with the cutest room in our home, there truly isn't anything sweeter than soft pink mixed with dainty patterns, playful art, and a few frills and lace.
But we all know choosing the perfect paint colour isn't always easy. Shades vary based on the size of the space, the time of day and the natural light available, so we always do our homework and test a handful of colours before we dive in and begin painting. It saves us so much time and trouble in the long run.
And because we've already done most of the legwork and unearthed The Best Pale Pink Paint Colours we thought we'd save you some time and share them with you…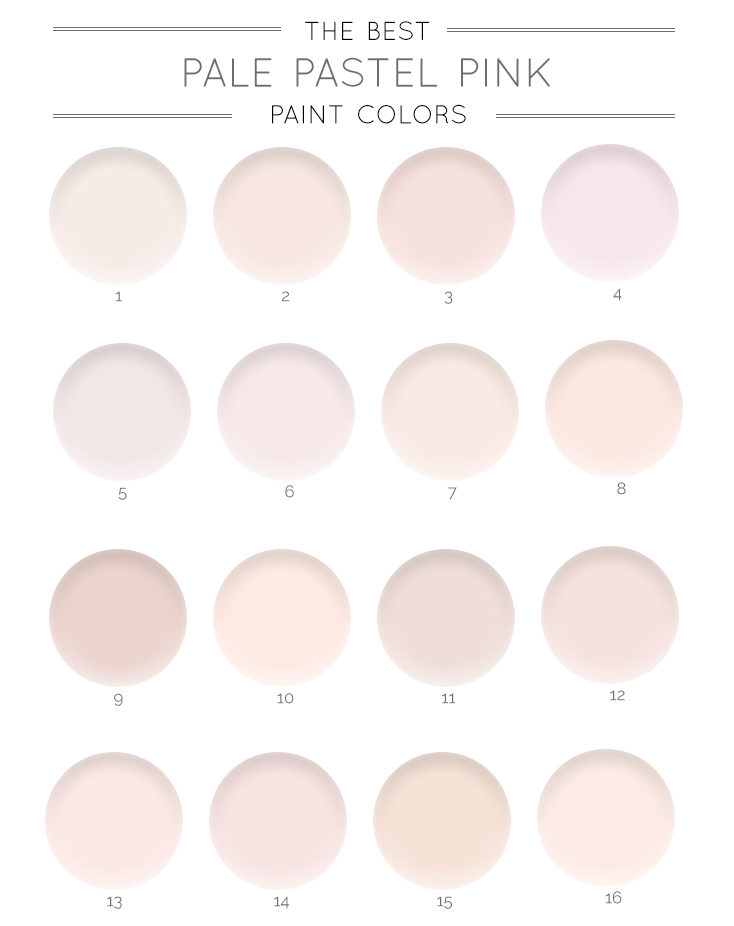 1. Benjamin Moore | Pink Bliss 2. Behr | My Sweetheart 3. Sherwin-Williams | Laurel Pink 4. Benjamin Moore | Pink Peony
5. Behr | Pink Prism 6. Sherwin-Williams | Fancy Pink 7. Benjamin Moore – Cream Puff 8. Farrow & Ball | Middleton Pink
9. Behr | Ole Pink 10. Benjamin Moore | Frosty Pink 11. Sherwin-Williams | White Dogwood 12. Farrow & Ball | Calamine
13. Benjamin Moore | Touch of Pink 14. Behr | Candy Floss 15. Farrow & Ball | Pink Ground 16. Benjamin Moore | Soft Pink
There are so many beautiful options to choose from, and don't let the old belief fool you…pink isn't just for little girls' rooms. The right shade can look sophisticated and modern in any space.
Did you visit Zoe's bedroom reveal to find out which shade we chose? If not, take a look here. And we hope you'll love Ella's colourful nursery too!