Choosing the right shade of pink paint can be difficult, so we've rounded up 16 shades of the best pale pink paint colours to help you choose the right one.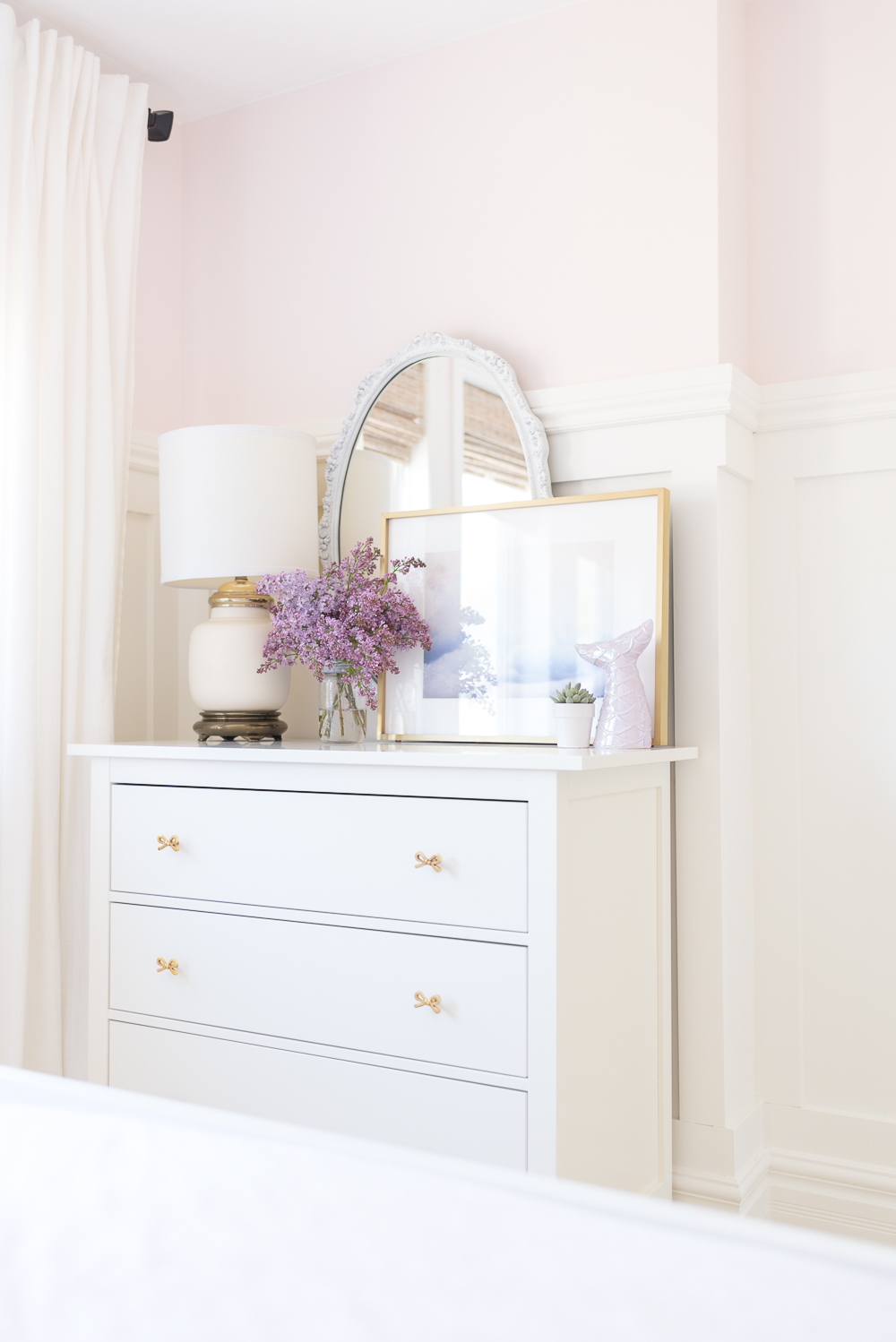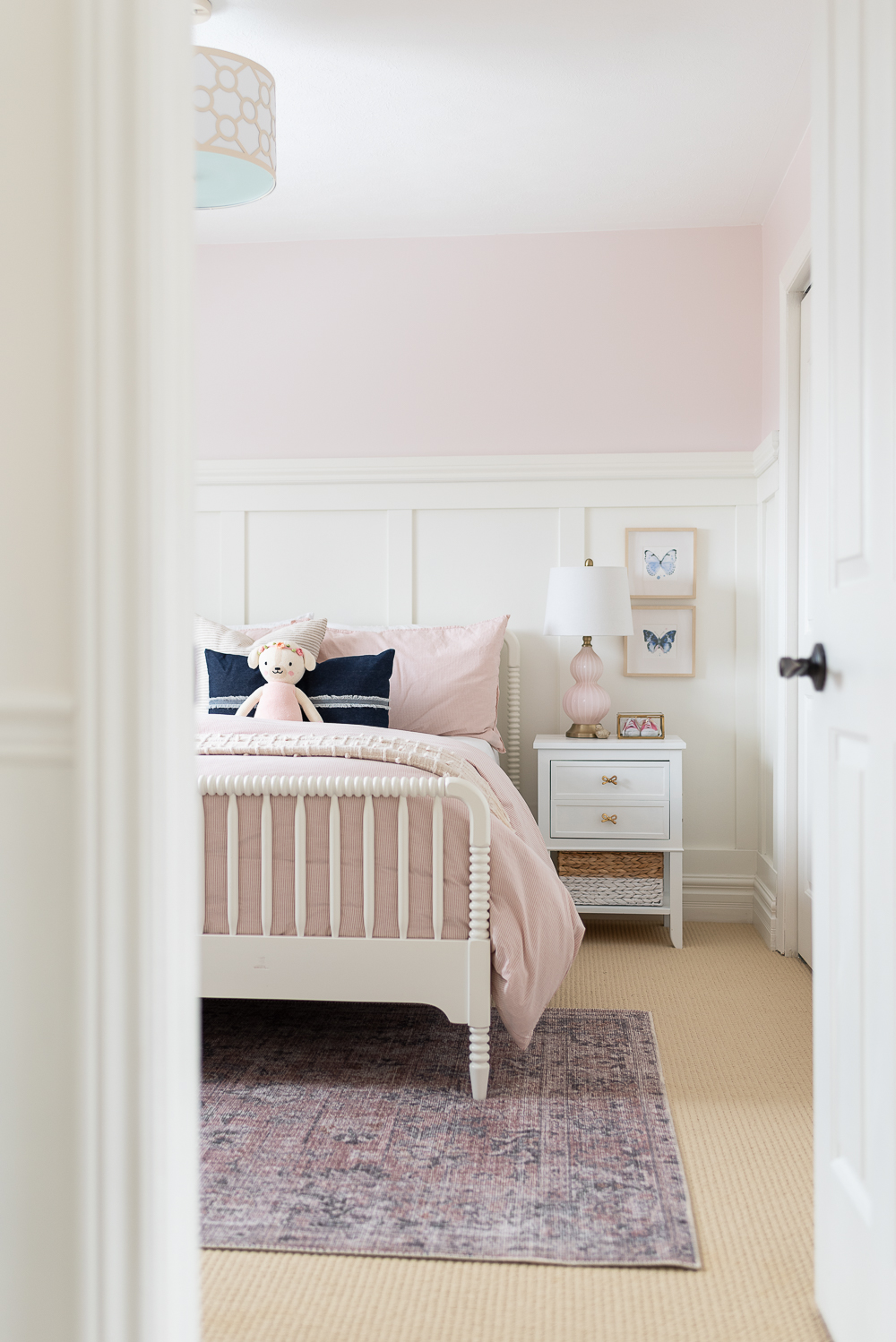 The right shade of pink can make a space feel sophisticated and feminine or youthful and fresh, but no matter what feeling you hope to evoke, choosing the right shade of pink paint for your space can be overwhelming.
There are so many different shades of pink paint available, narrowing it down can feel like a daunting task. And it's important to remember paint colours can change based on the size of the room, the time of day, and the natural light available. That's why it's so important to test a handful of colours before painting an entire space. It saves so much time and trouble in the long run.
When we transitioned our oldest daughter from her nursery into a bedroom, we painted her room a beautiful shade of pink, it's subtle but still fun and youthful for a little girl's bedroom. In fact, we loved the colour so much that we ended up using it again in our youngest daughter's bedroom too.
Before we settled on this perfect shade of pink we tested a lot of different colours, so we thought we would share some of the best pale pink paint colours we found, in hopes that it helps you choose the perfect shade for your project too.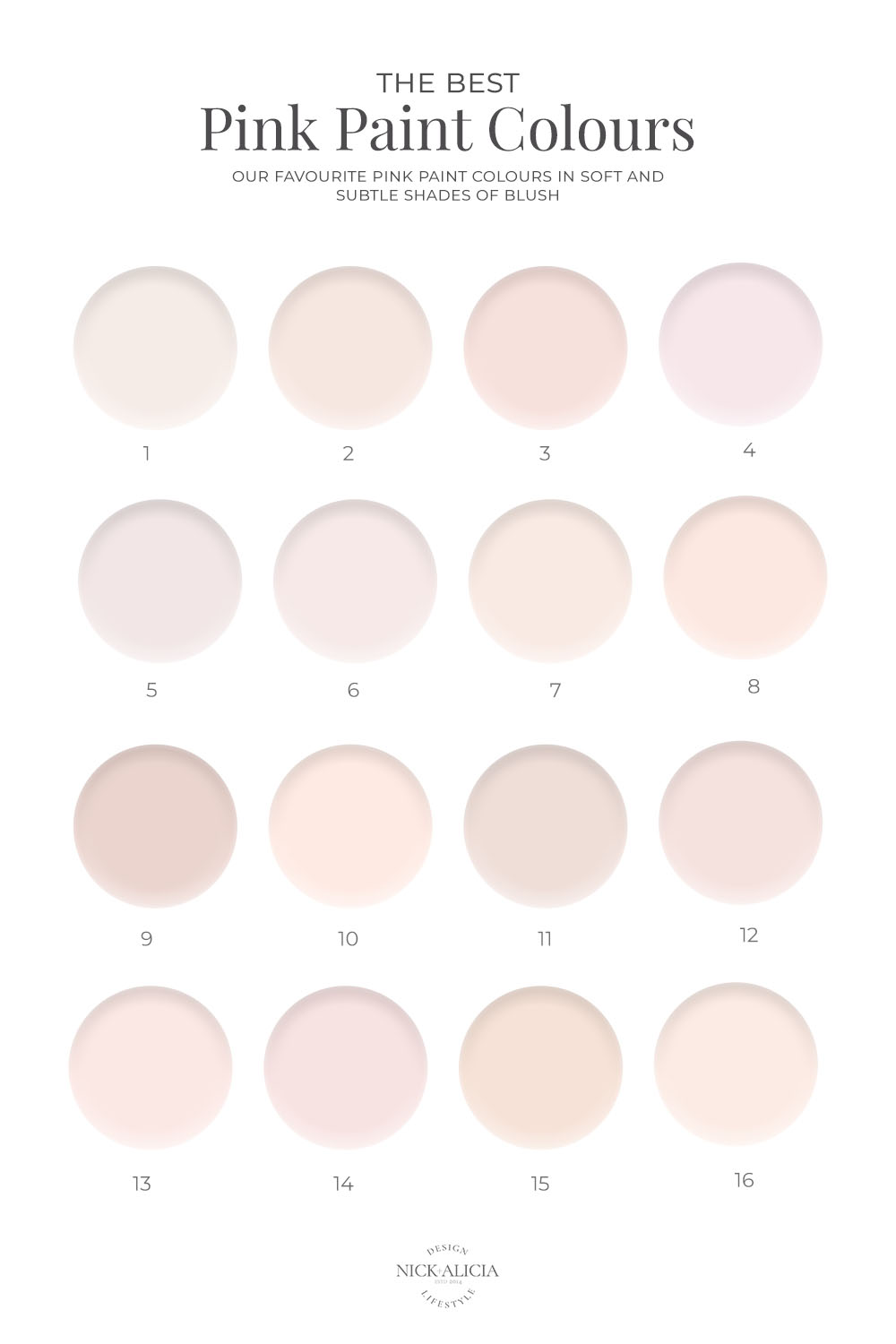 Now, don't let the old belief fool you, pink isn't just for little girls' rooms. The right shade can look sophisticated and modern in any space. But if you're looking for inspiration for little ones' rooms, you can see the bedrooms we've designed and decorated for our daughters over the years:
And if you're looking for even more inspiration you can see even more here.