This post contains affiliate links, see our full disclosure policy
here
. Thank you for helping support our blog.
With each passing week Christmas is creeping closer and closer, and if there's one thing I am trying to accomplish this year it's staying organized and ahead of schedule. That's why I'm making an effort to get all of our holiday shopping out of the way well before the big day. Having gifts purchased (or at least ordered), not to mention wrapped in pretty packages to place under the tree well in advance is such a relief during the craziness of the holiday season. There's nothing worse than staying up late wrapping every single gift you've bought the night before Christmas, and I know, I've been guilty of this on more than one occasion.
Needless to say, I'm really looking forward to having much of our to-do list crossed off so we can just simply relax and enjoy the weeks leading up to Christmas and take part in all of the celebrating there is to be had. It really is such a joyous time of year.
And in the effort of staying on track this year, we've decided to share our favorite Christmas gifts with you, to hopefully help inspire your holiday shopping! Last week kicked off our holiday gift guide series with our Holiday Gift Guide | For the Home and it was a big hit!
So, we hope this week's gift guide will be just as loved as we share our favorite gifts for the special women in your life – moms, sisters, aunties, daughters or friends. There are so many beautiful gift ideas here that we are sure you'll find the perfect gift for each and every woman on your shopping list, and maybe even one or two ideas for yourself. Because it's always nice to treat yourself, right?
Have you started your holiday shopping yet? What's on your Christmas wish list this year? We'd love to hear from you!
Alicia xo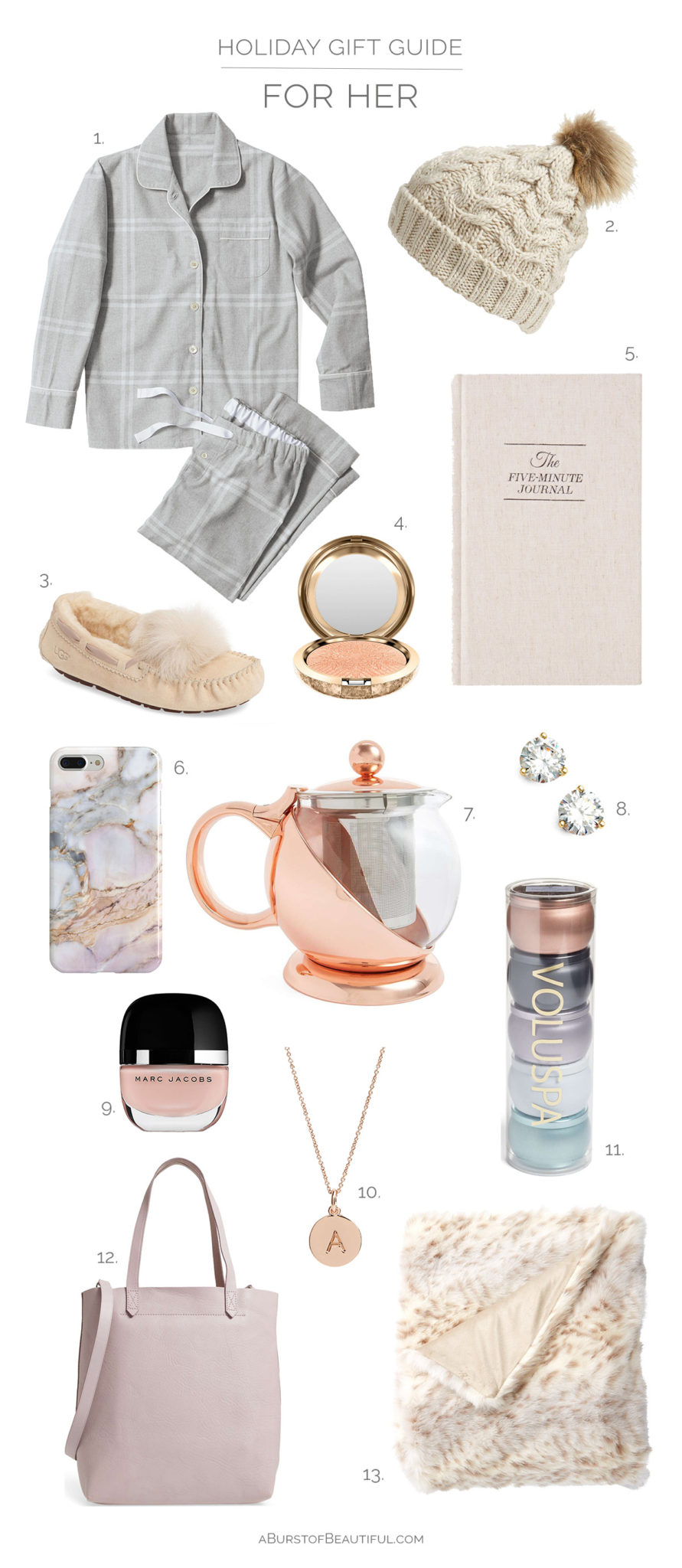 ONE | TWO | THREE | FOUR | FIVE | SIX | SEVEN | EIGHT | NINE | TEN | ELEVEN | TWELVE | THIRTEEN