This post contains affiliate links, see our full disclosure policy

here

. Thank you for helping support our blog.
Shopping for the men in our lives is hard, am I right? I always seem to have the hardest time choosing the perfect gift for my husband, dad, and father-in-law. I'm not sure why that is because there are so many great gift ideas out there for our male counterparts. So that's why I'm so excited for today's gift guide!
Nick spent some time rounding up thirteen of the perfect gifts to give your husband, boyfriend, dad or brother this year. There are so many great ideas here, and I can say with certainty I wouldn't have thought of half of these on my own.
This gift guide comes with a bit of a funny story…
Ever since we started dating I would beg Nick to write me his Christmas wish list leading up to the holidays. Like I said, I never know what to get him (he's pretty picky). But no matter how hard I listened and watched for clues throughout the year I would always come up blank…he is just so particular! But every year he would put it off and give me some half-hearted ideas two days before Christmas. I'm not sure why…maybe he thought it took some of the fun out of it, or maybe he just wanted me to work extra hard. But last year the switch flipped…maybe it was too many years of receiving unwanted Christmas gifts. 🙂 Now every year he comes up with a list a mile long of gifts he would love to open on Christmas morning. And it's such a relief for me, no more guessing (and no more returns after the holidays) and I know he's getting gifts he wants or needs.
So if you have a hard to shop for man on your Christmas list this year, you're going to love these ideas! And remember you can catch our Holiday Gift Guide | For the Home and our Holiday Gift Guide | For Her for more great ideas.
Alicia xo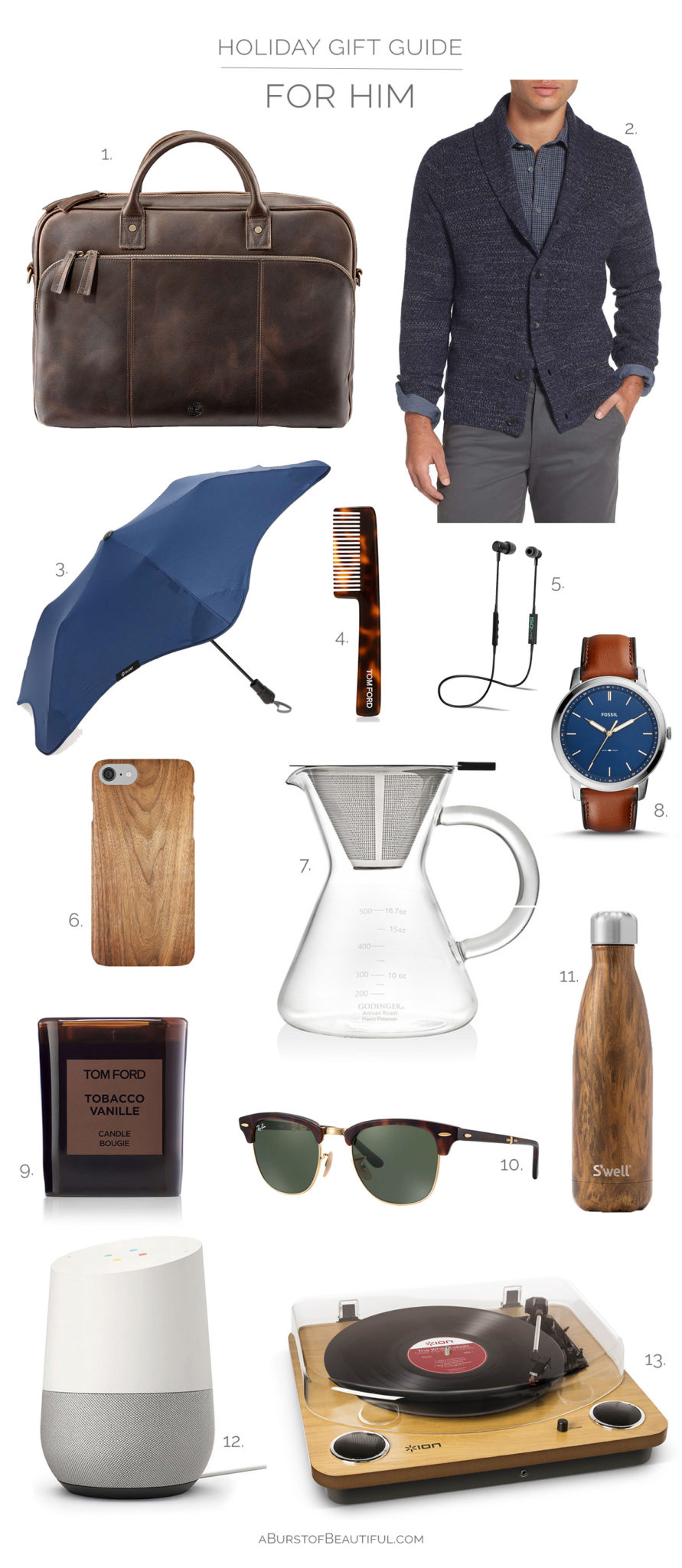 one | two | three | four | five | six | seven | eight | nine | ten | eleven | twelve | thirteen