This post was sponsored by Kreg and contains affiliate links.
All opinions and thoughts are my own, see our full disclosure policy here.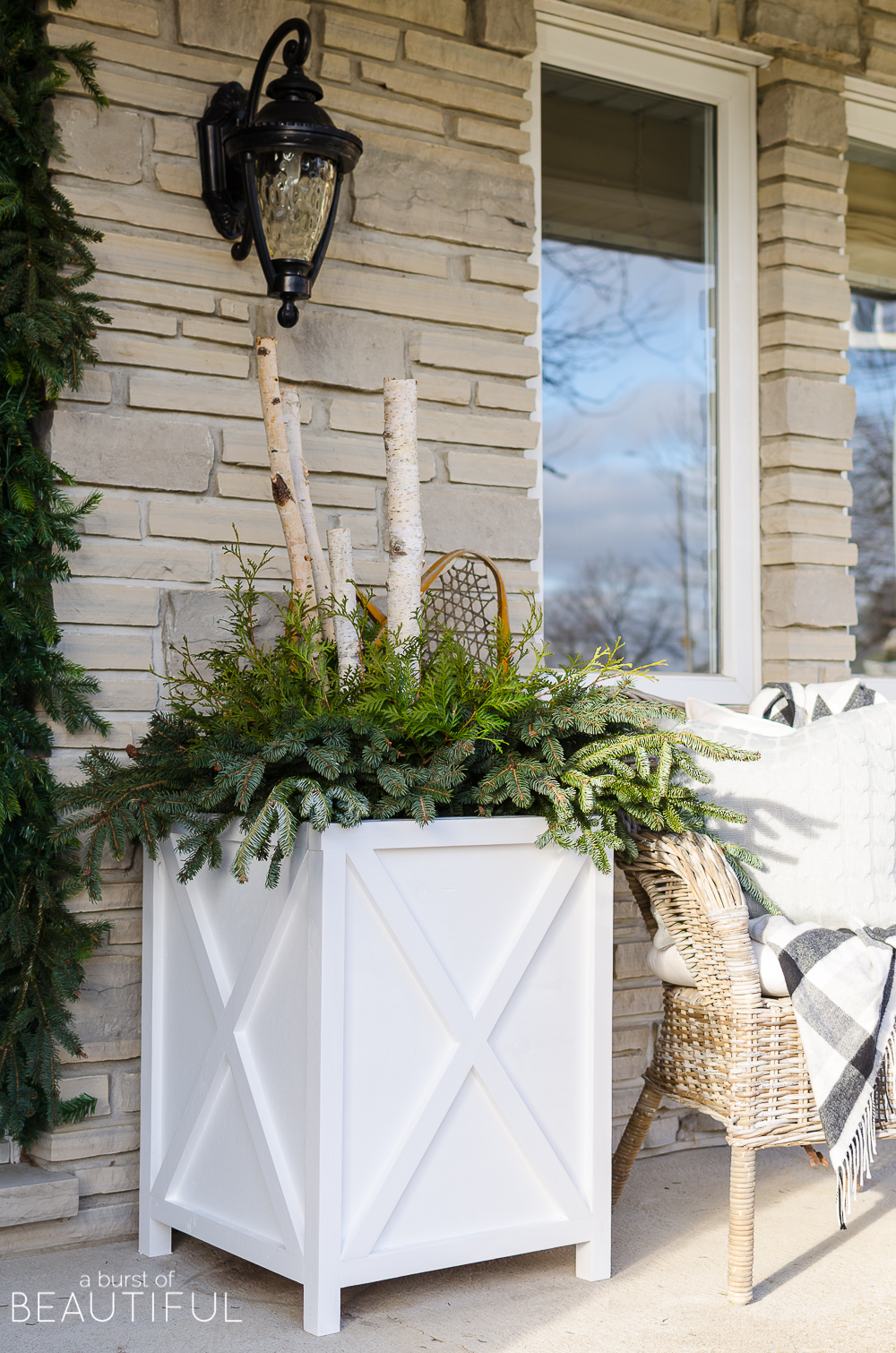 Today we are sharing another fun project designed and built by Nick, and I'm so excited about this one!
You may remember this past fall I spent some time working on updating our front porch (you can see it here). I hadn't done much to it since we moved in over four years ago and it was time to give it a bit of love and turn it into a space that we can use (and decorate) year round. Granted, our Canadian winters don't allow us to spend much time out here for a good part of the year, but it's still nice to add a few festive touches for the holiday and winter season.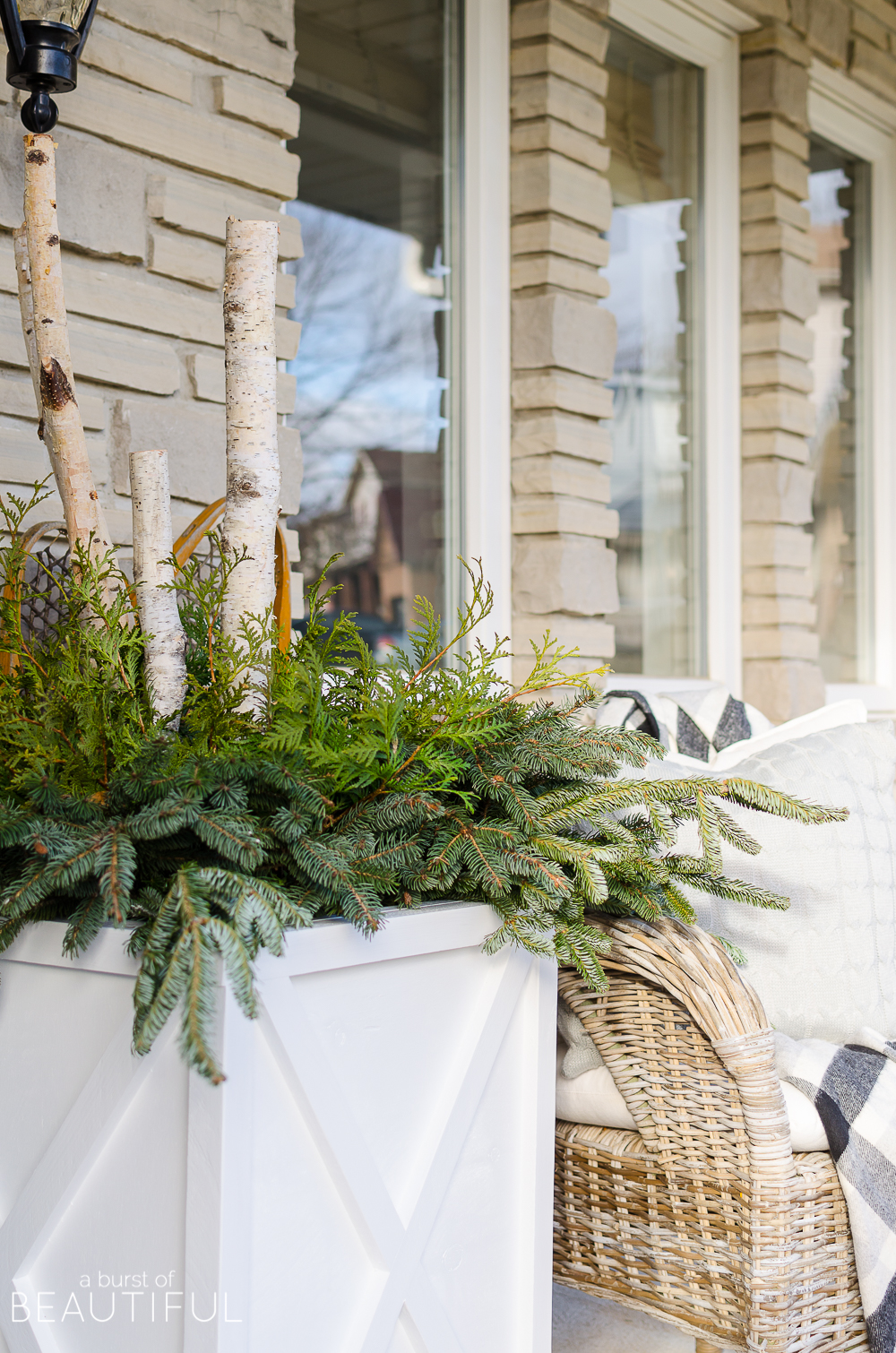 For quite some time now we've talked about updating the planters we have on our porch and flanking either side of our garage. They were your standard big-box store planters made of black plastic. They worked for a while, but as the years passed by they started to show their wear and tear, and the dark color began to feel heavy when paired with the light palette of our home. So that's when Nick got busy in the shop again and built us these gorgeous Farmhouse X-Style Planters.
Of course, we decided to paint them a bright white. It gives them a fresh, clean look and greenery and flowers will always pop against the crisp color. We used an outdoor paint and painted both the inside and outside to help protect them from the elements. They are also partially covered by the porch roof so they are not exposed to a great deal of wet weather which will also help prolong their outdoor life.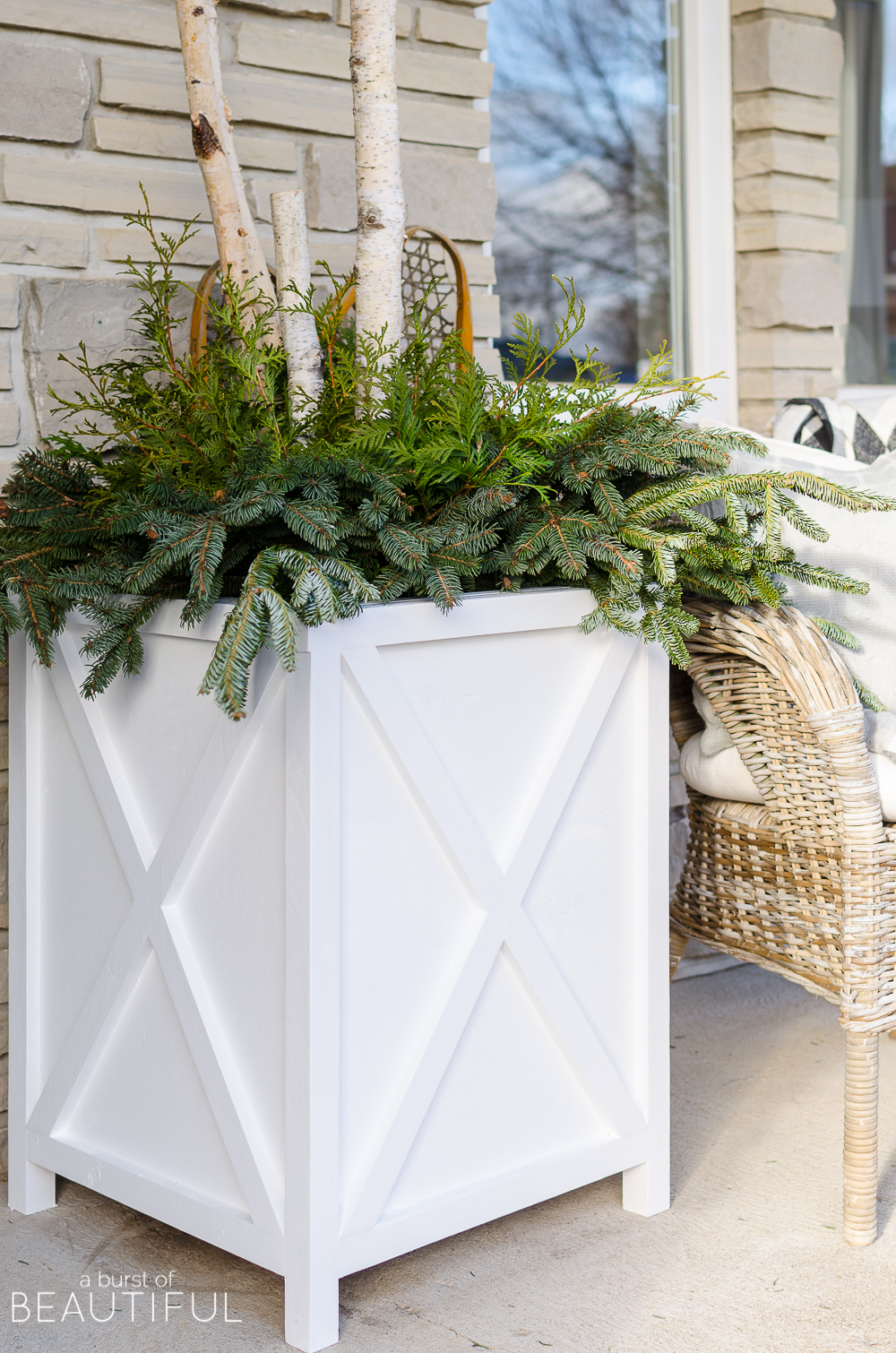 I need to take a minute to talk about their size. The first design Nick came up with was too small, they got lost on our porch and looked like a miniature version of what we had in mind. But we worried the second design was too big, still, we went ahead and built them anyway. And I'm so glad we stuck with it. Their oversized design gives them that custom look I love so much, but without the steep price tag. In fact, it's such an inexpensive project as you only need one sheet of 3/4″ plywood and a few 8′ pieces of lumber to complete two planters.
They are a beautiful addition to our front porch and I'm already dreaming of them overflowing with bold-colored flowers and trailing greenery as soon as the spring weather hits. I love them so much, I might just have Nick build a few more for our patio too!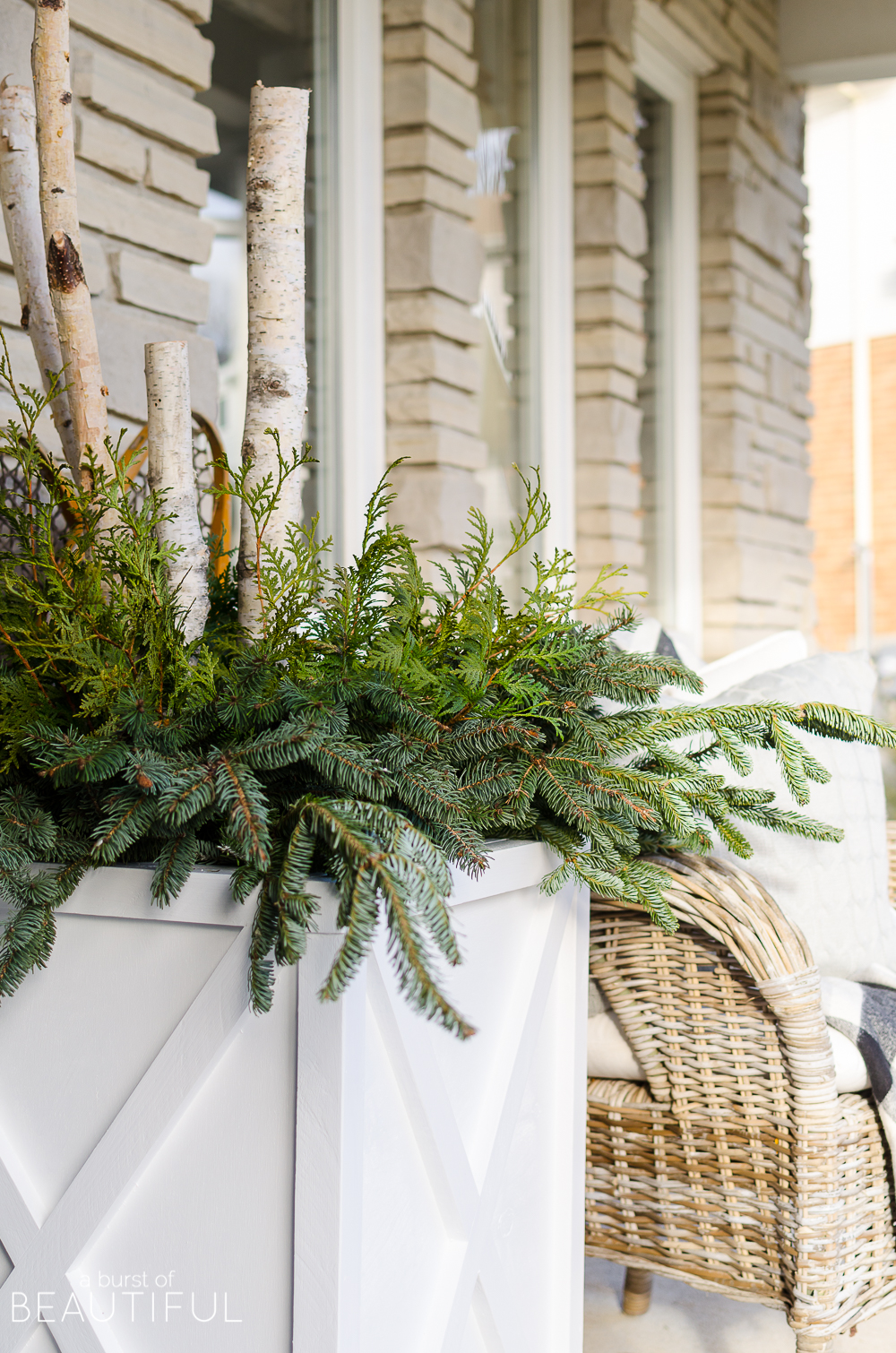 If you love this piece as much as we do and want to give it a try you can find all of the details and free plans by following the link below. We hope you enjoy it and as always, if you build these planters we would love to see the finished pieces so make sure you send us a few photos!
Alicia xo