Good morning friends and Happy New Year! 🙂
It feels so wonderful to welcome a new year, don't you think? Generally, I love the Christmas season and I try to draw it out as long as I can, but around mid-December, I started to get restless. I was ready to take down our tree and all of our holiday decor. I just felt as if I needed a fresh start and a clean slate. I was feeling creative and ready to tackle new projects and expand on new ideas. So a few days after Christmas it all came down and we packed everything away until next year.
Did anyone else feel the same this season?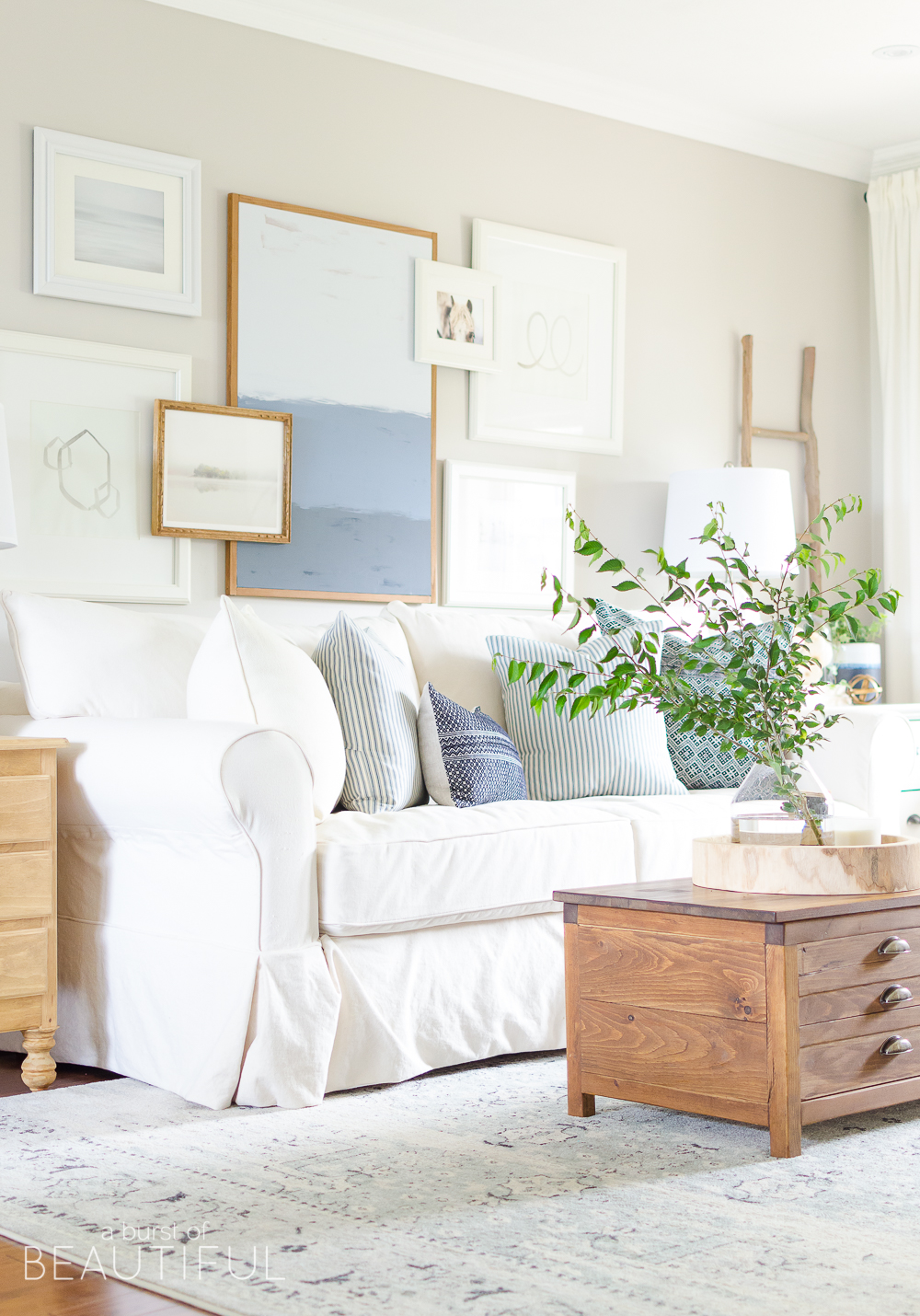 I'm really looking forward to 2018, and like most of you, I feel as if the beginning of a new year brings with it a new chapter. It opens the doors of possibility and promises great things. I have so many plans, hopes, and aspirations for this year and I am eager to see how they will all take shape.
Taking a look back at 2017 I like to consider our successes and achievements, as well as think about our defeats, as an individual, a family and on a professional level. It helps bring clarity to all of those plans, hopes, and aspirations I have and to guide me in a meaningful direction for the year ahead.
So, I thought I would take a few minutes to chat with you and share a few of our favorite highlights from 2017 and my thoughts on design and the future of our blog.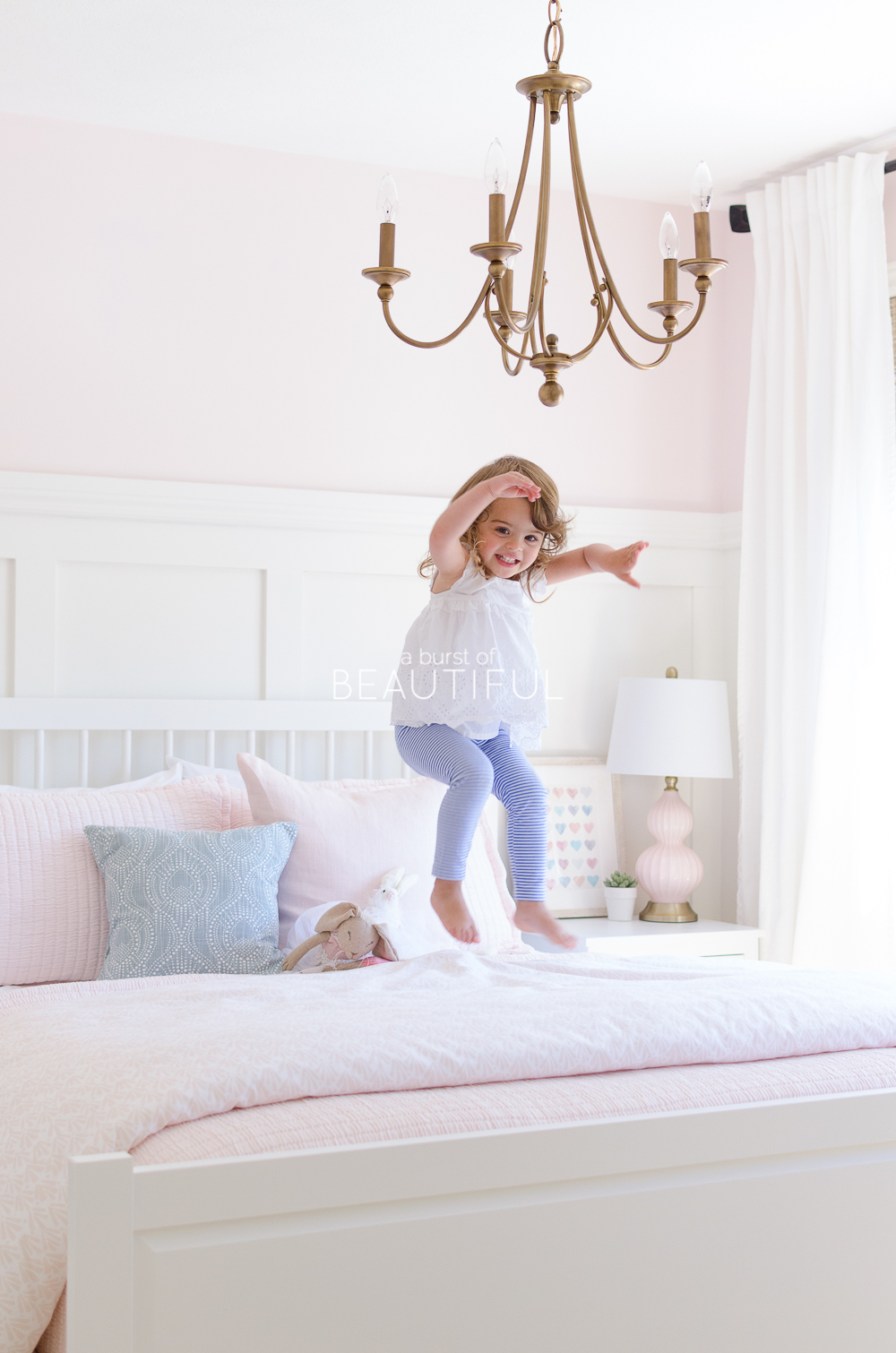 Last year was a wonderful year for us with so many highs and thankfully, only a few lows. We continued to work away on our home, creating a space that feels welcoming and inviting. My favorite project of 2017 was definitely designing a "big girl" bedroom for our daughter, Zoe. I loved playing with a different color palette and working with our little one to choose the perfect details to make this room her own. It's just a happy and bright place!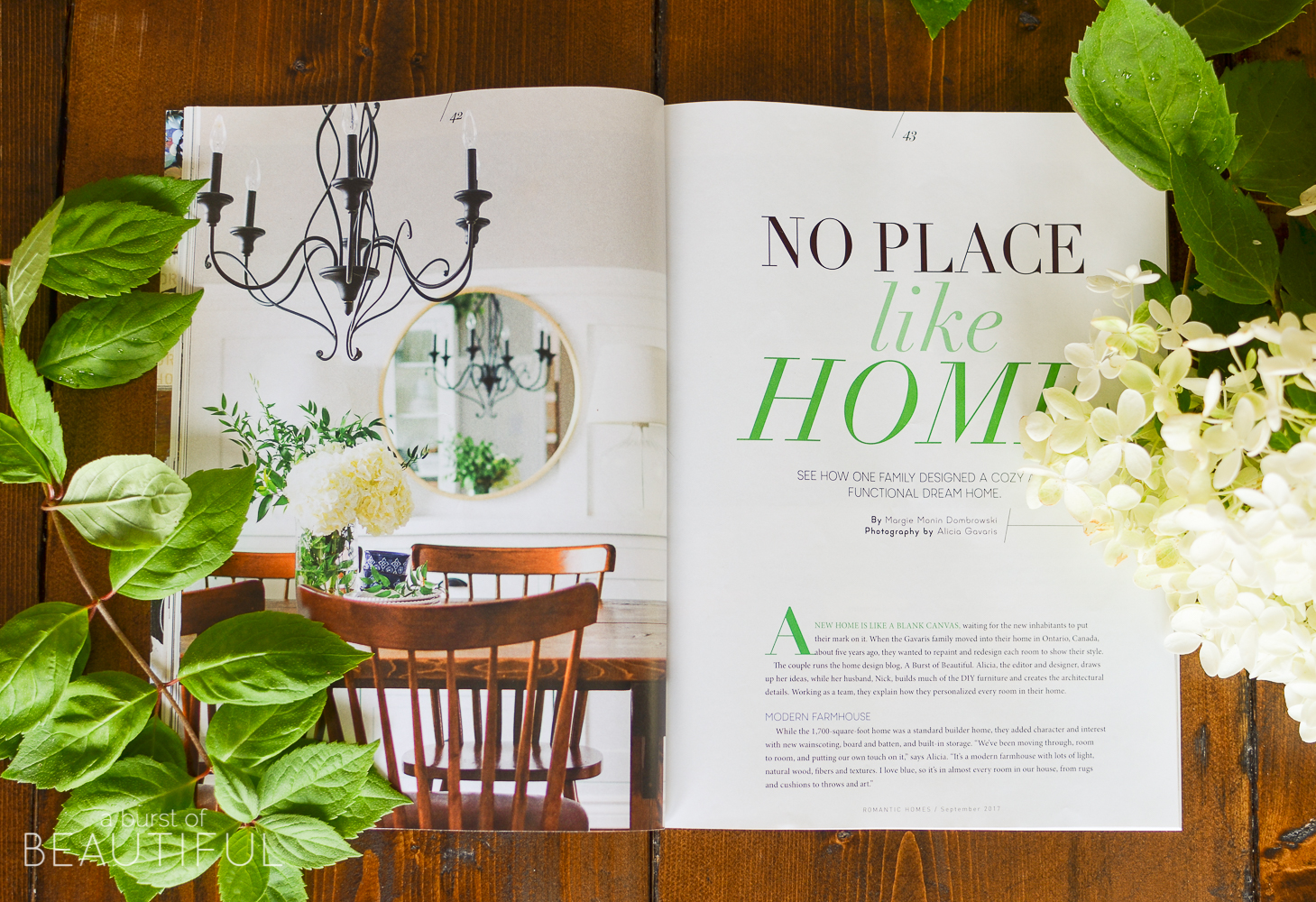 We had our first big magazine feature in Romantic Homes, and it was so incredible to see our story in print alongside the photos we've taken of our house over the years. It's a special feeling to know people find inspiration and encouragement in the work we are sharing.
Speaking of work, we took a weekend to attend an event we had been hoping to visit for a few years. We traveled into the city to take in all of the amazing speakers (including the keynote speaker Shea McGee of McGee Studio!) at Blogpodium and meet with some great brands. It was entertaining and enlightening and really helped to drive a lot of the goals we have set for the year ahead.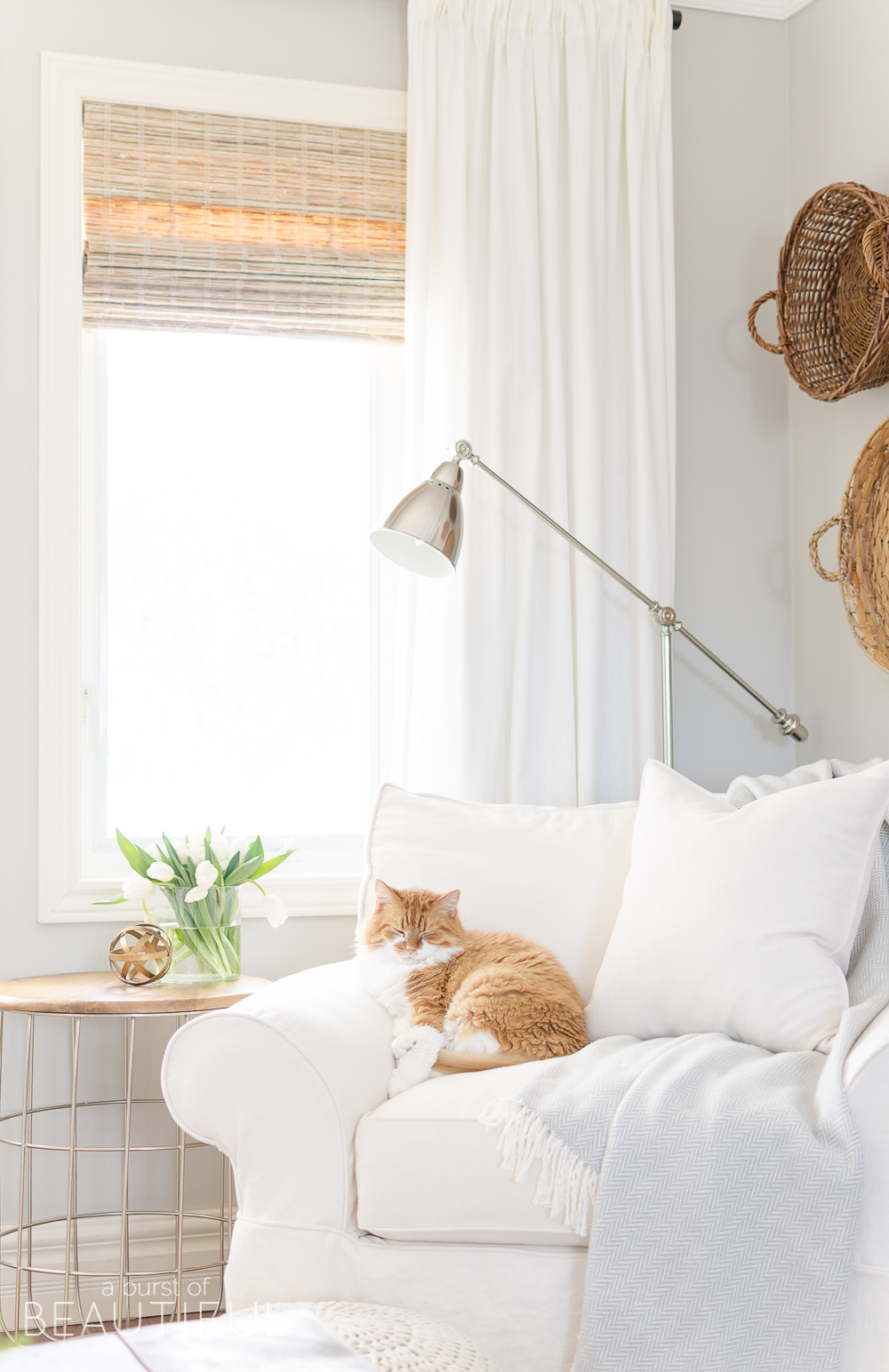 Sadly, 2017 also brought with it the loss of our sweet cat, Finnigan. He was such a big part of our family, and we miss him every day.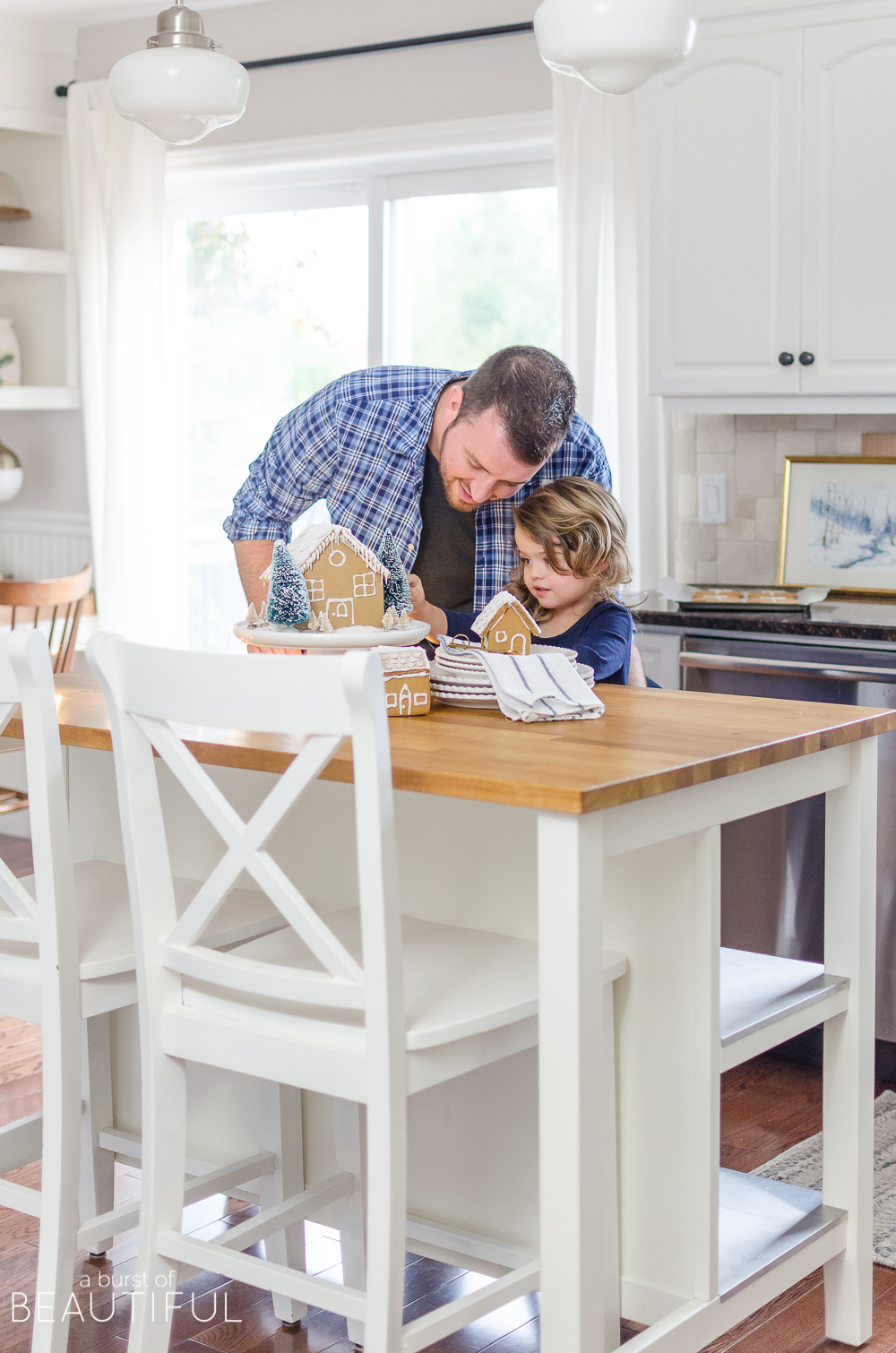 Finally, the year ended with us taking part in our local Holiday Tour of Homes to raise funds for a local charity. Hundreds of visitors toured through our home to see how we decorated it for the holidays, it was a little nerve-wracking, but everyone was very sweet and kind. We love giving back to our community and this was such a fun way to do just that.
Those are just a few of the more memorable highlights of our year, but of course, it was filled with little moments that were just as special. Now for the year ahead…
In terms of design, I feel like I am leaning in a new direction. I still love our cozy little home with every fiber of my being, but I feel like this year will bring about some changes.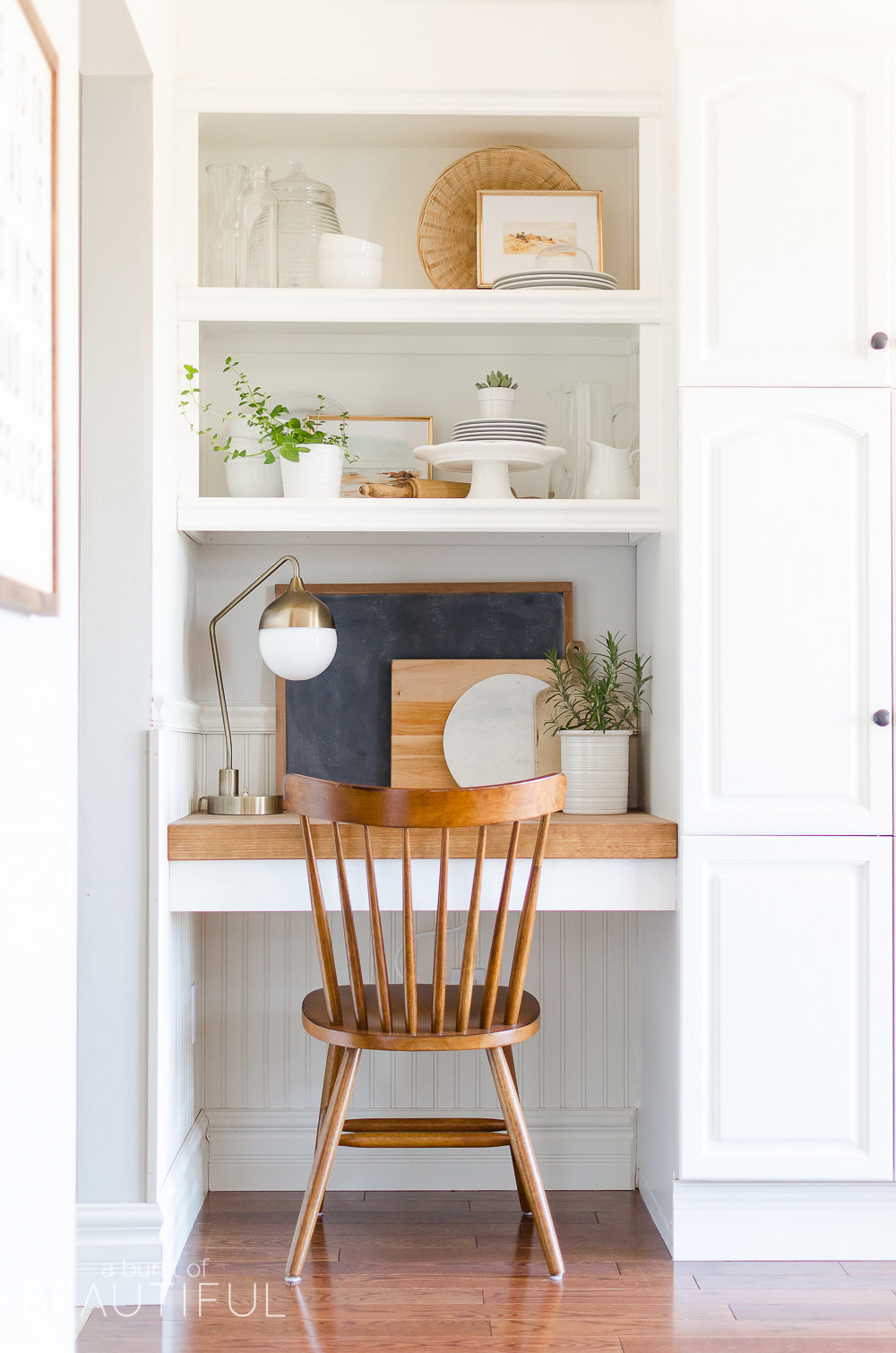 I want to take more design risks, I feel as if I am always playing it safe. I tend to gravitate towards classic pieces and neutral color palettes, which is wonderful, except I think it's starting to hamper my creativity. I am going to dig myself out of this creative rut I am in and just have fun with our home. I am going to have fun with color, fun with pattern and fun with all of the little details.
Our home will still be full of the timeless pieces we have come to love, but I hope to keep it feeling modern and fresh with clean lines and a contemporary style. I'm also really loving feminine details and soft pastel colors. I'm thinking this spring will bring with it a lot of soft greens, pinks and of course, blues! But who knows, like I said, I'm just going to follow my instincts and let my creativity guide me.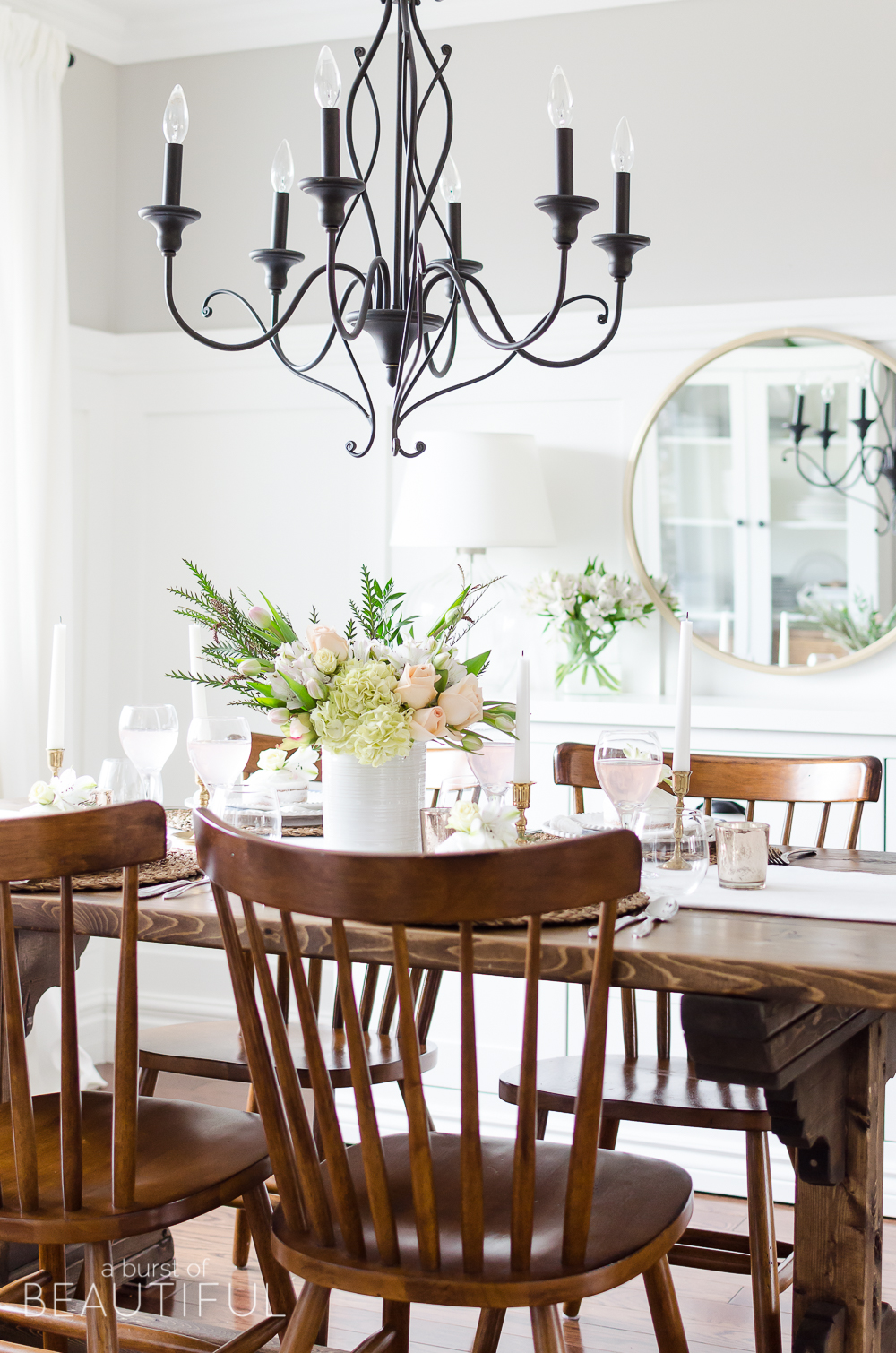 I've come to love this blog of ours so much, and I feel so fortunate that I have been able to turn this dream into a career. Every day that I get to share our ideas and our home with you brings such joy into my life. We are always working on making sure this space is an inspiring and creative resource for everyone, so if you have any suggestions as to how we can improve it or anything new you would like to see we would love to hear from you, leave us a comment or shoot us an email.
We have some really fun projects planned for the new year, both big and small. So far my favorite is shaping up to be a complete renovation of our lower level. We will be turning our basement into an office, family room and playroom. It's a big space that we just don't utilize very well, but all it needs is a little love and I just know it will be our family's favorite hang out spot.
We are also working towards a master bathroom renovation, which we hope will take shape this year too.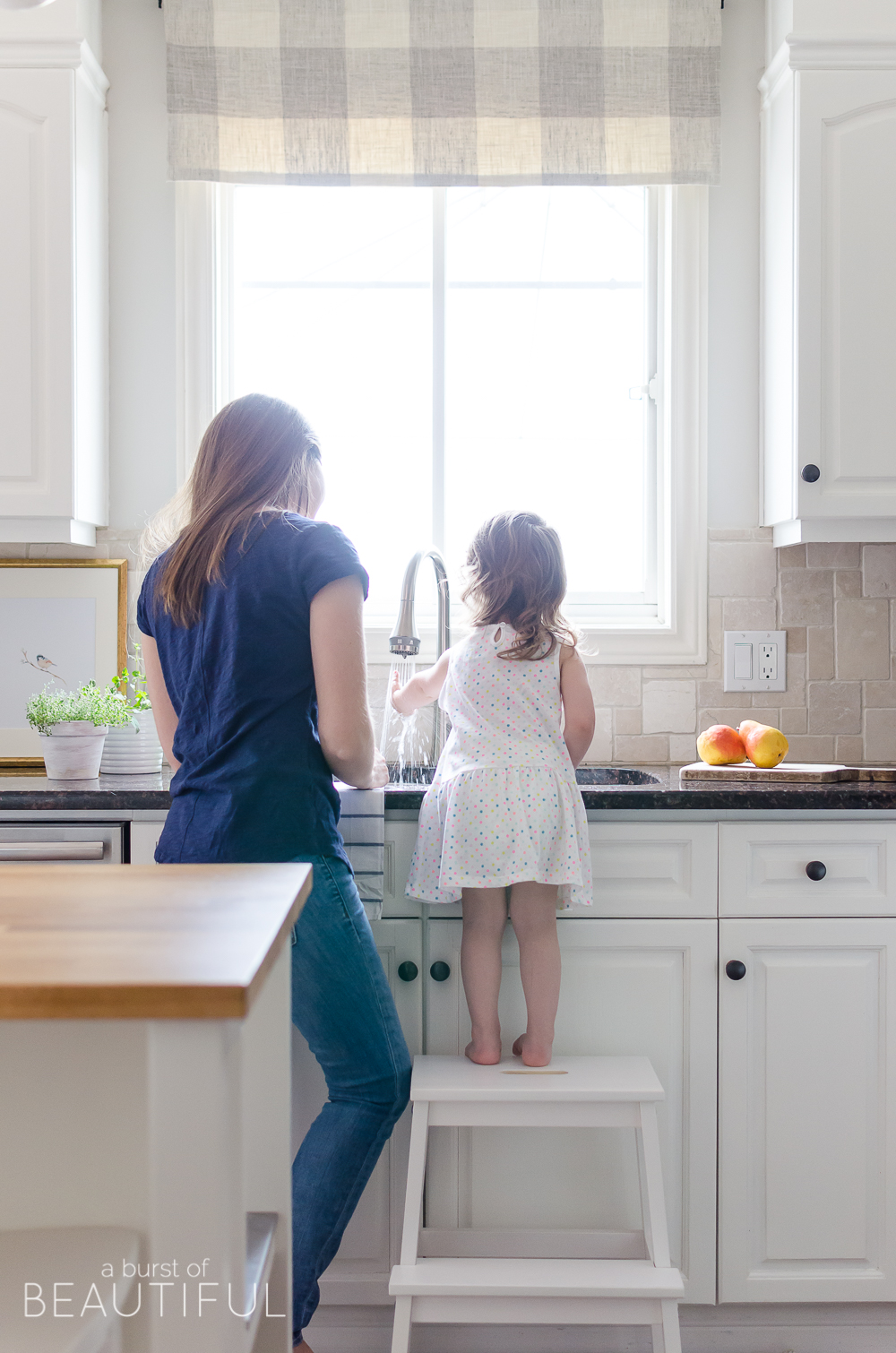 Another big hope I have for 2018 is to share more of our family life with you, candid moments to show who we really are in hopes that you will be able to get to know us a bit better. We want to be real and true and authentic and we hope you'll share that side of yourself with us too. It's hard to put yourself out there and be vulnerable, but I think once you break through that barrier it can be a wonderful thing!
So, through our blog, and probably more likely, Instagram (because it's a whole lot easier to be social on social!) we will be sharing more glimpses into our lives and giving you a better look at what goes on behind the scenes.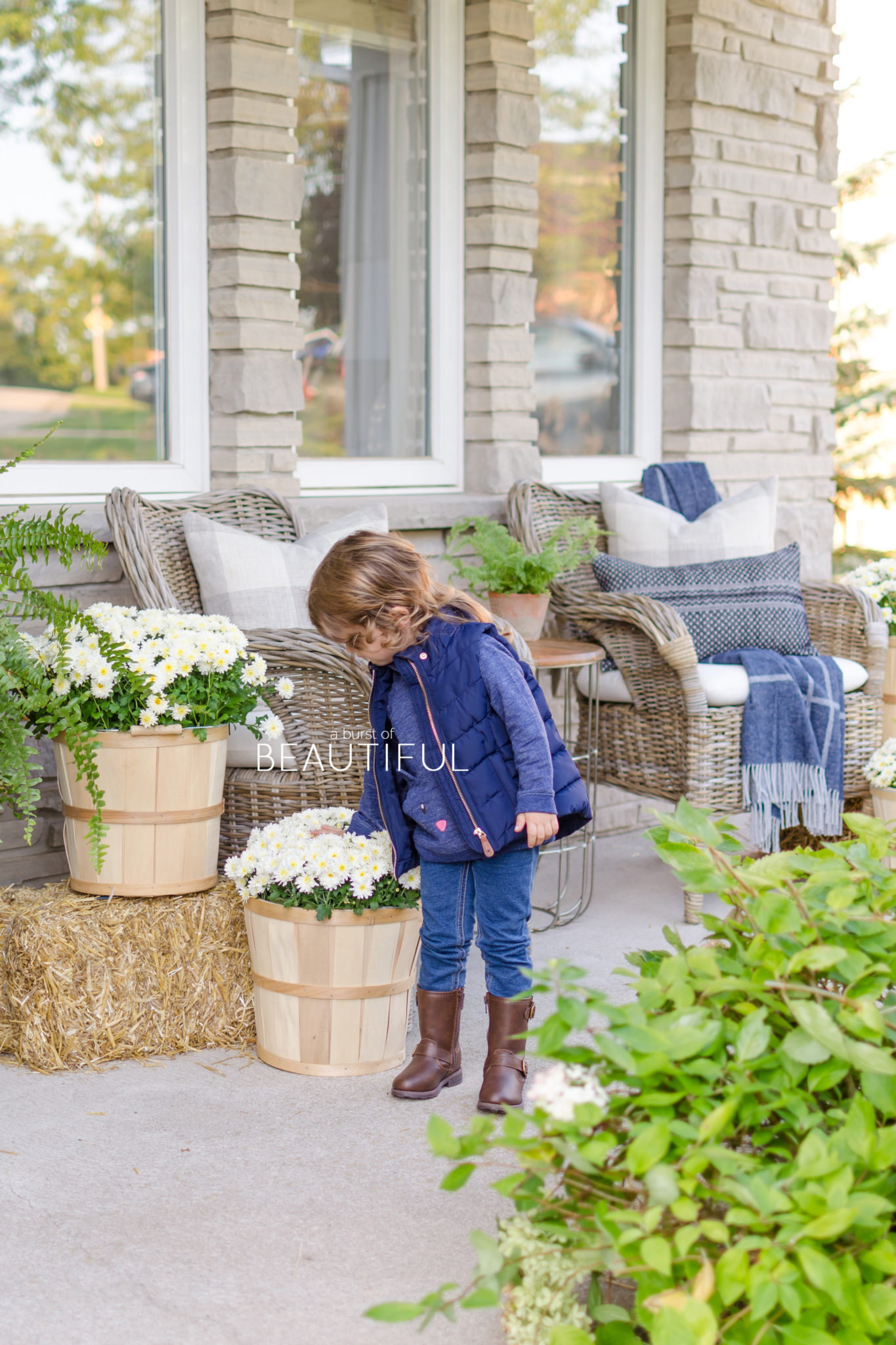 I'm telling you all of this because I hope you'll hold us accountable. It's always so easy to lay out these goals and desires, but sometimes we need friends to remind us why we set them in the first place.
And of course, we hope you have an incredible 2018! Remember to set goals and dream big!
Alicia xo