We are sharing the subtle changes we made to our home to welcome the spring season, along with the homes of 25 other Canadian bloggers.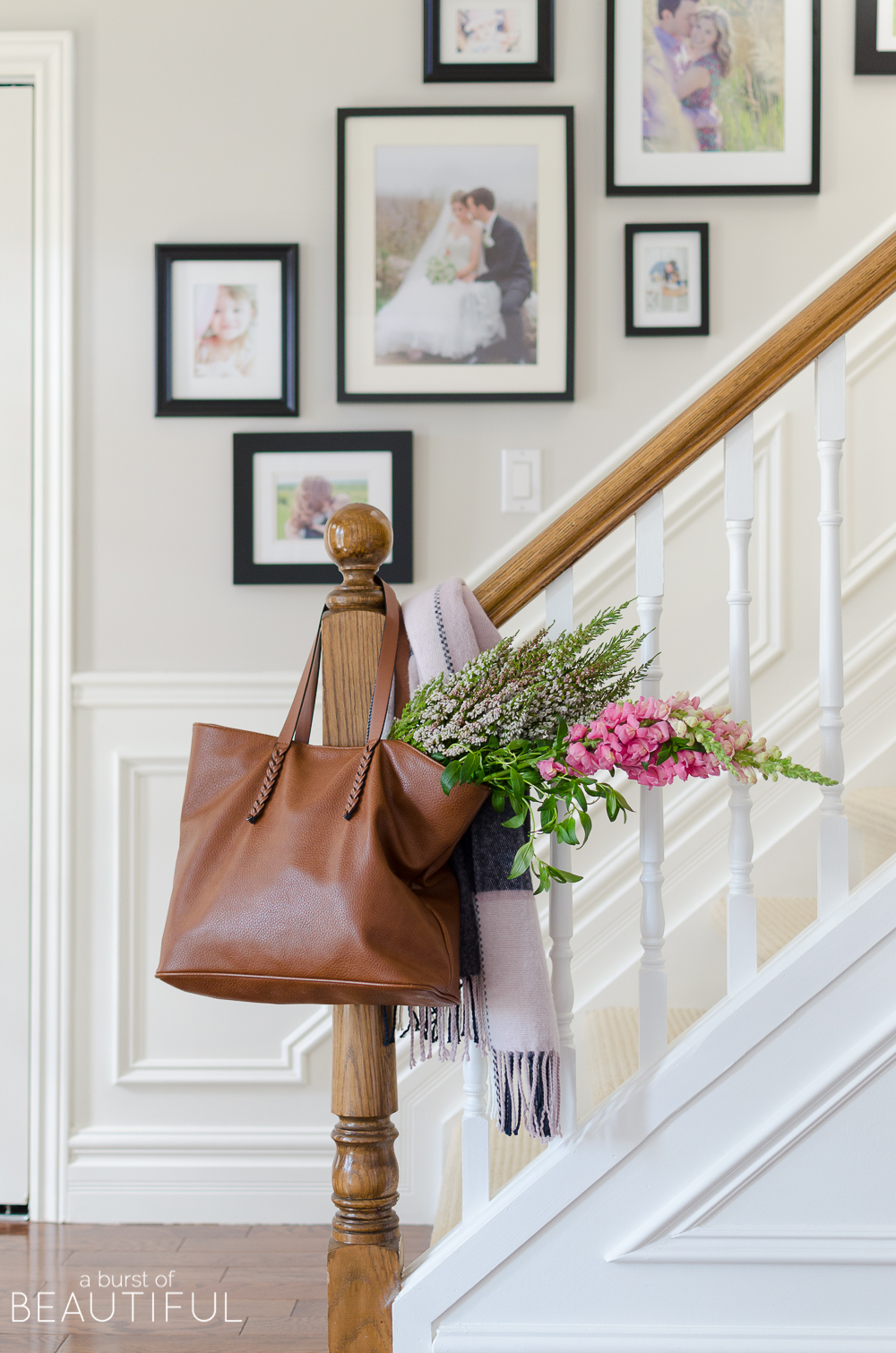 This post contains affiliate links, see our full disclosure policy

here

. Thank you for helping support our blog.
Good morning friends, I am so glad to have you here today. We are thrilled to be joining our friends Christina, The DIY Mommy, and Shannon, Homemade Lovely, for another amazing Canadian Blogger Home Tour. I feel very fortunate to be part of such a strong and supportive community, full of talented Canadians. 🙂
These bright and beautiful days have us gearing up for spring and we are hopeful it won't be much longer until we can enjoy the balmy breezes and budding flowers of springtime. While we wait, we've been making a few subtle changes to our home. Nothing drastic, but it's amazing how freshening up your decor can instantly put a bounce in your step.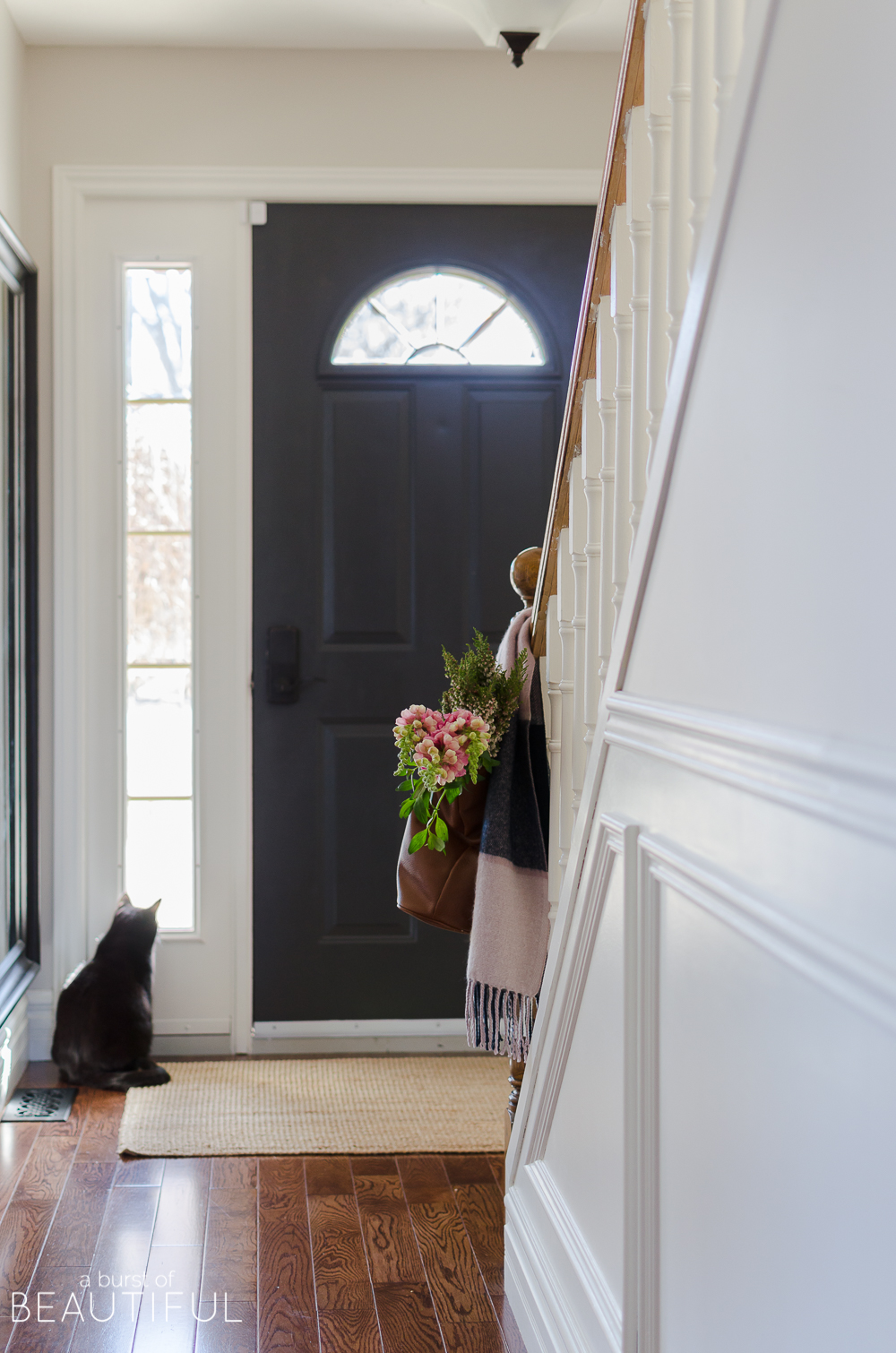 Enduring our long, cold Canadian winters often leaves us feeling weary, so it is always nice to breath new life into our home as we say goodbye to the drab landscape and cold temperatures outside.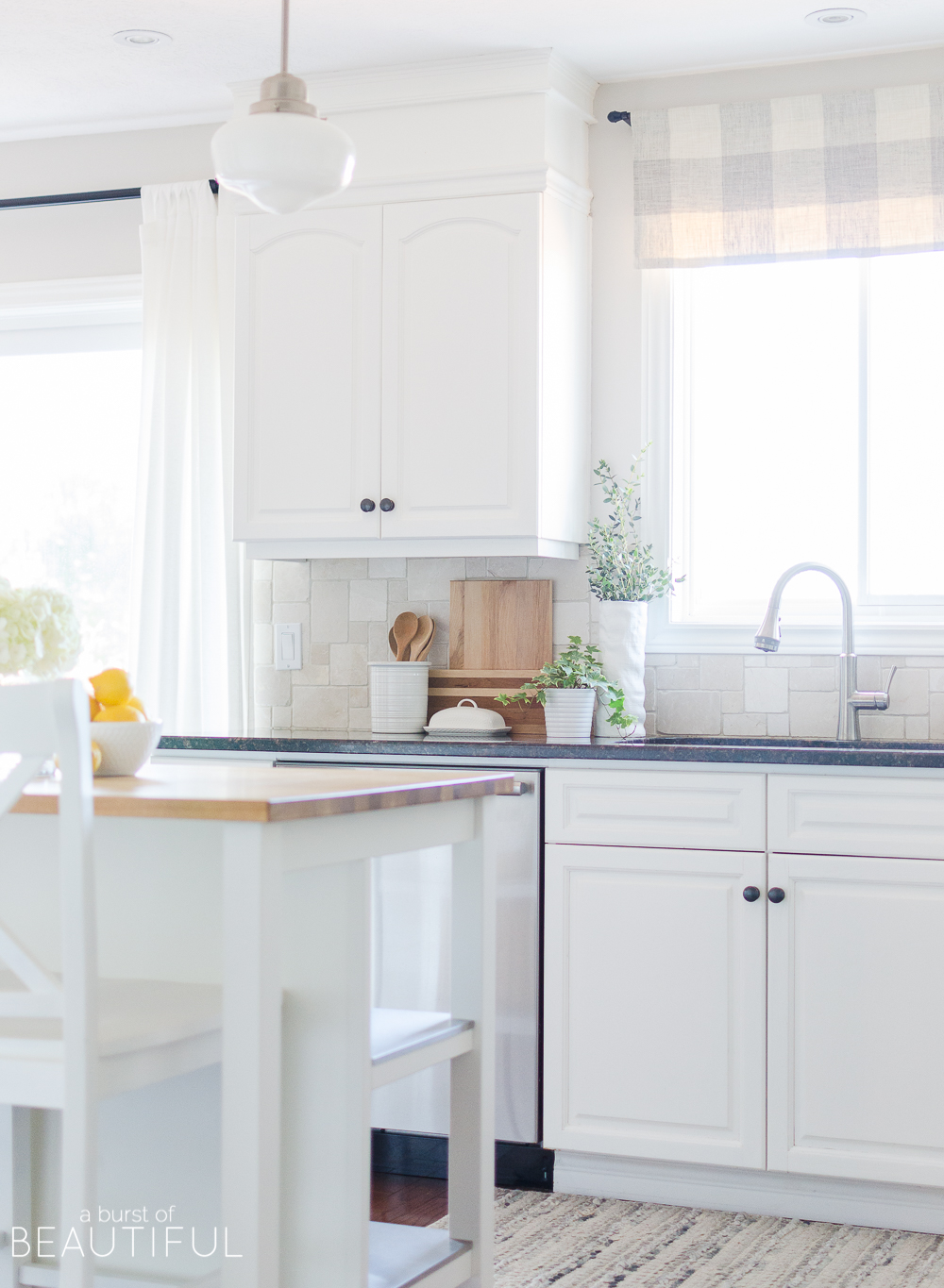 Bringing in plants, herbs, and fresh flowers is my favorite way to bring our home into the spring season. There is just something about seeing that pop of green in the kitchen or a simple bouquet of flowers on the dining room table. It's an inexpensive and easy way to bring a smile to each and every person that comes to our home.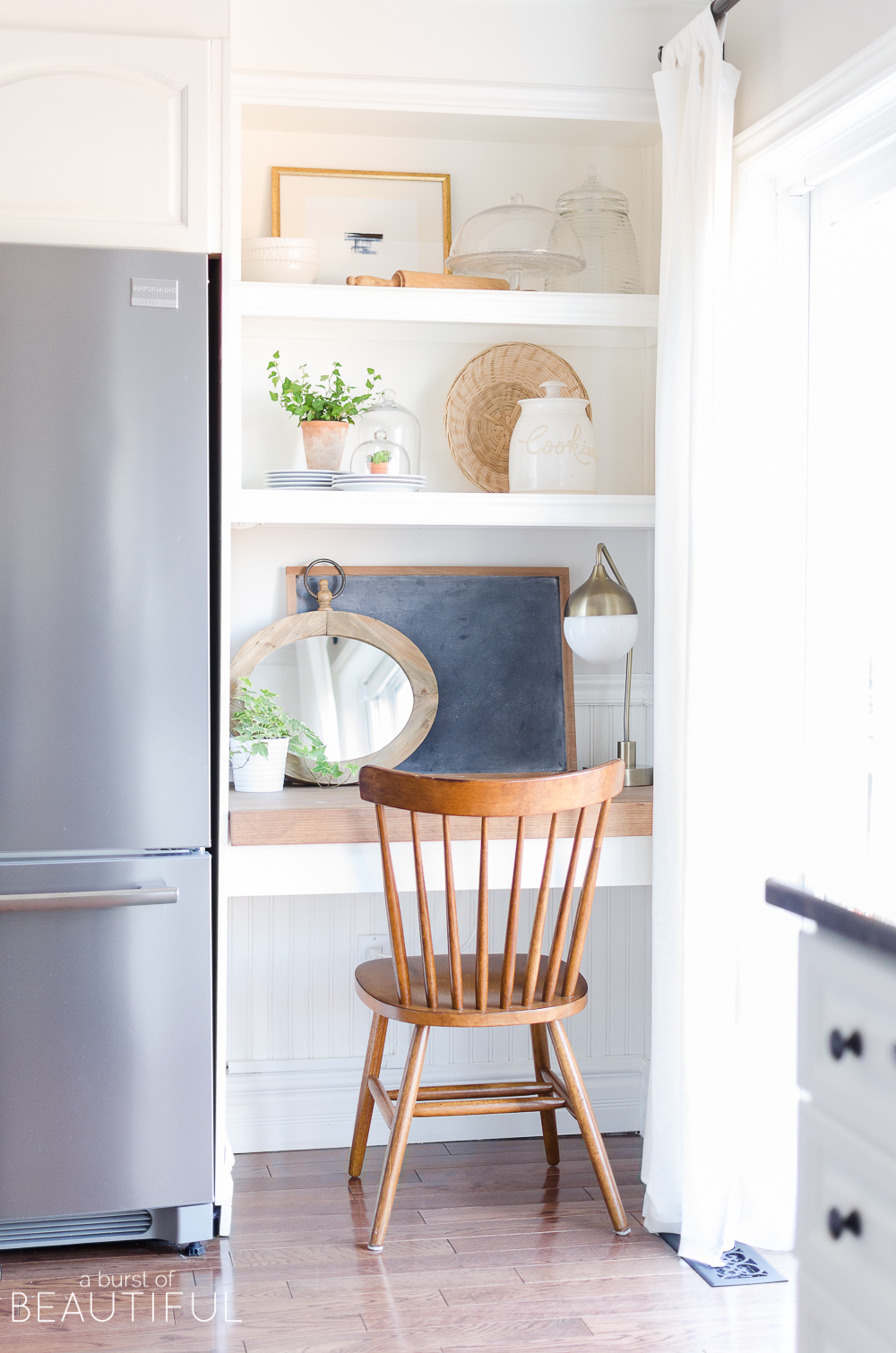 This year I pared down our kitchen shelves (you can see how we built these kitchen nooks here), even more, keeping only a few textural pieces, like these woven baskets and my favorite white dishes. An easy formula I like to remember when styling open shelving is to repeat colors and textures to create a cohesive feeling (I'll be sharing a bit more about this process later this week).
I scattered my white cake plate, two pitchers, and a couple of bowls among the shelves, then I added warmth with natural tones and textures. A terra cotta pot, woven basket, brass vintage picture frames, wood cutting boards and chair draw the eye down and keep the space from feeling cold and stark.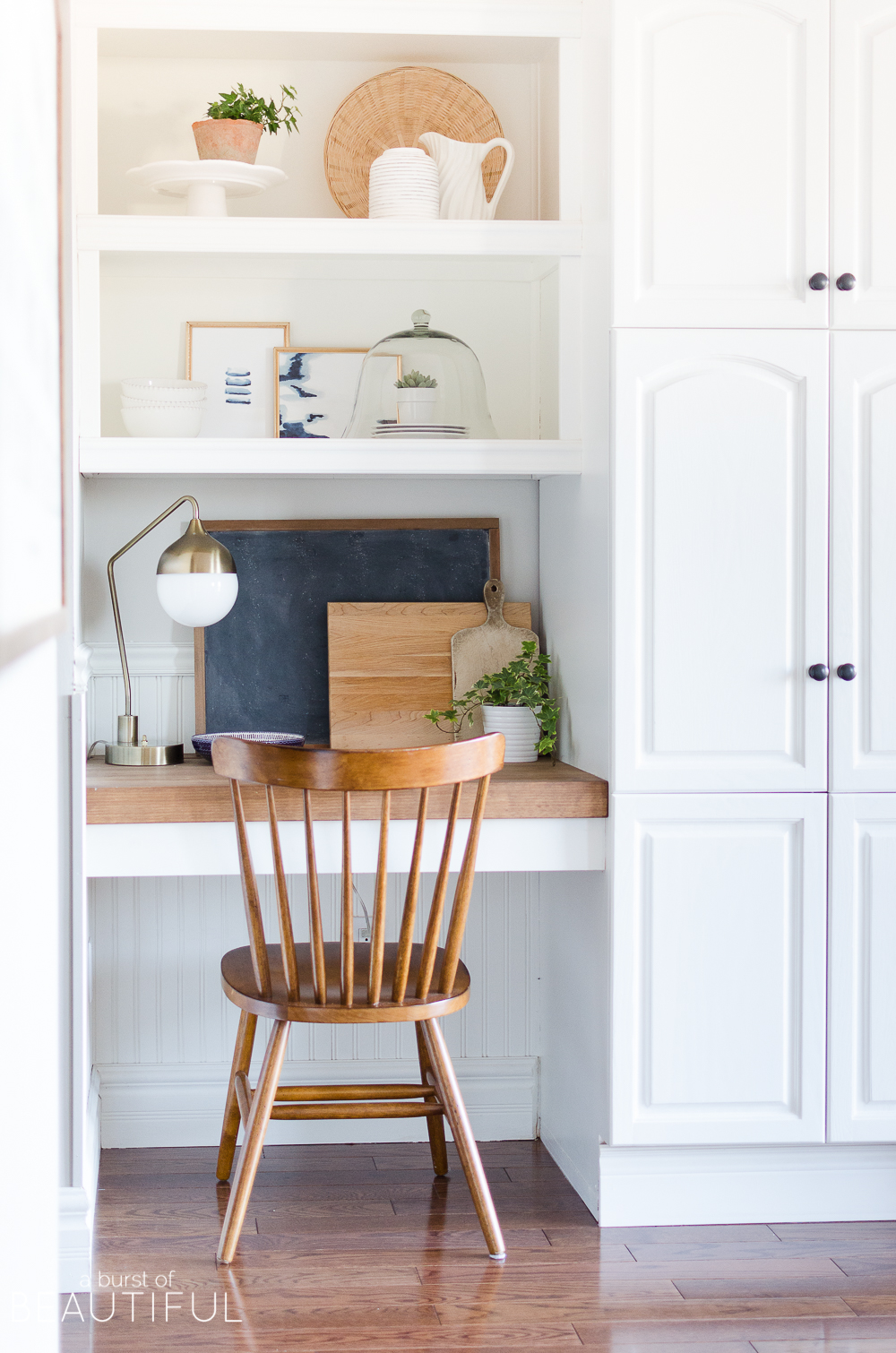 Trailing ivy adds a punch of color and looks so delicate as it grows throughout the season. And it's easy to keep it thriving, I definitely don't have a green thumb, but I never have a problem with these plants.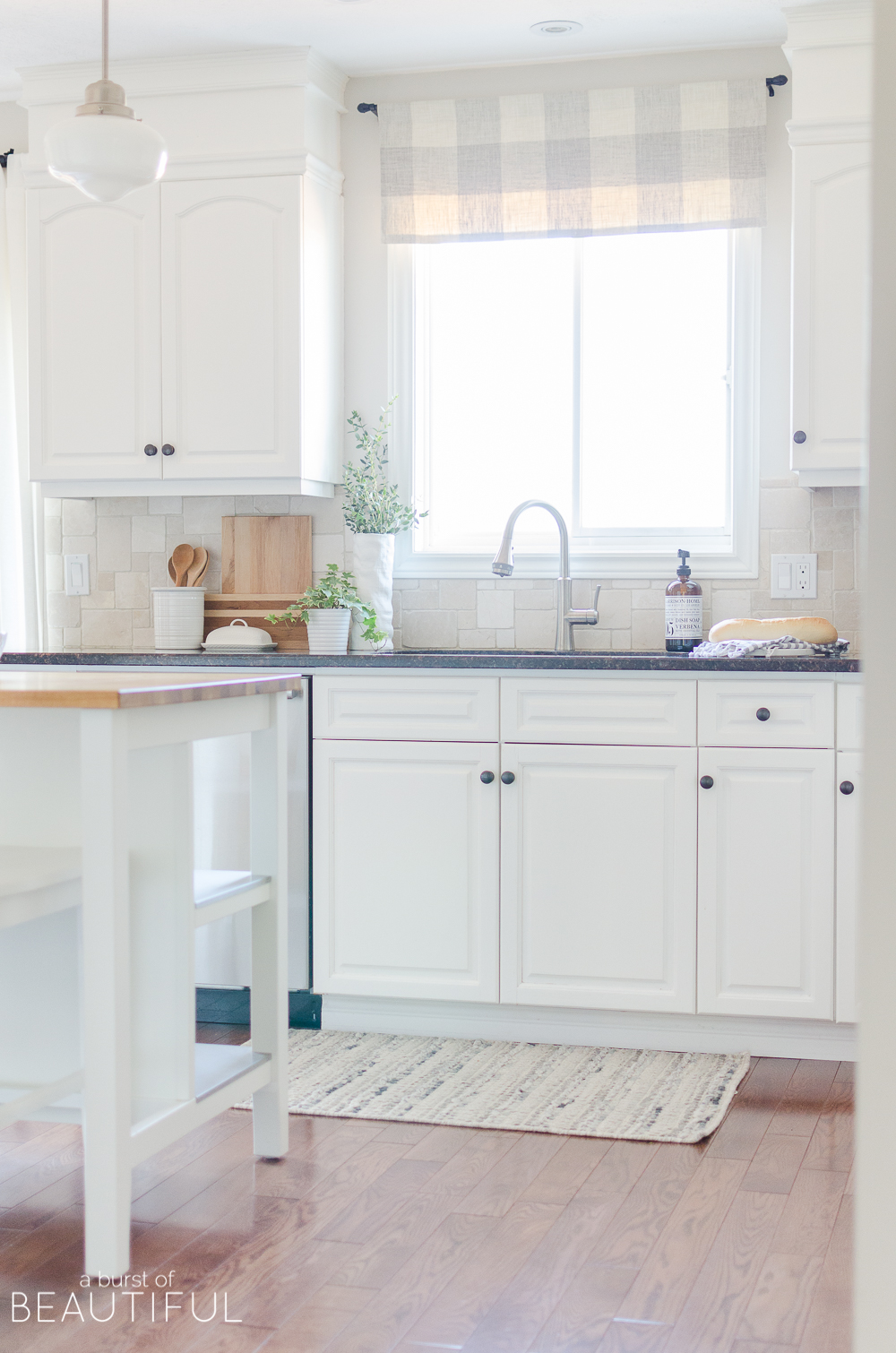 ---
GET THE LOOK

---
Another way I love updating our space for a new season is by adding new art. A lot of people think art is expensive or out of their reach, but it can be as easy as framing your children's favorite artwork for a whimsical feel or grabbing a canvas and some paint and bringing out your inner artist (like the large abstract hanging in our living room gallery wall!).
I chose to print these simple abstract prints from Etsy. Another favorite and inexpensive way to update the art in your home, there are so many beautiful and unique options to choose from.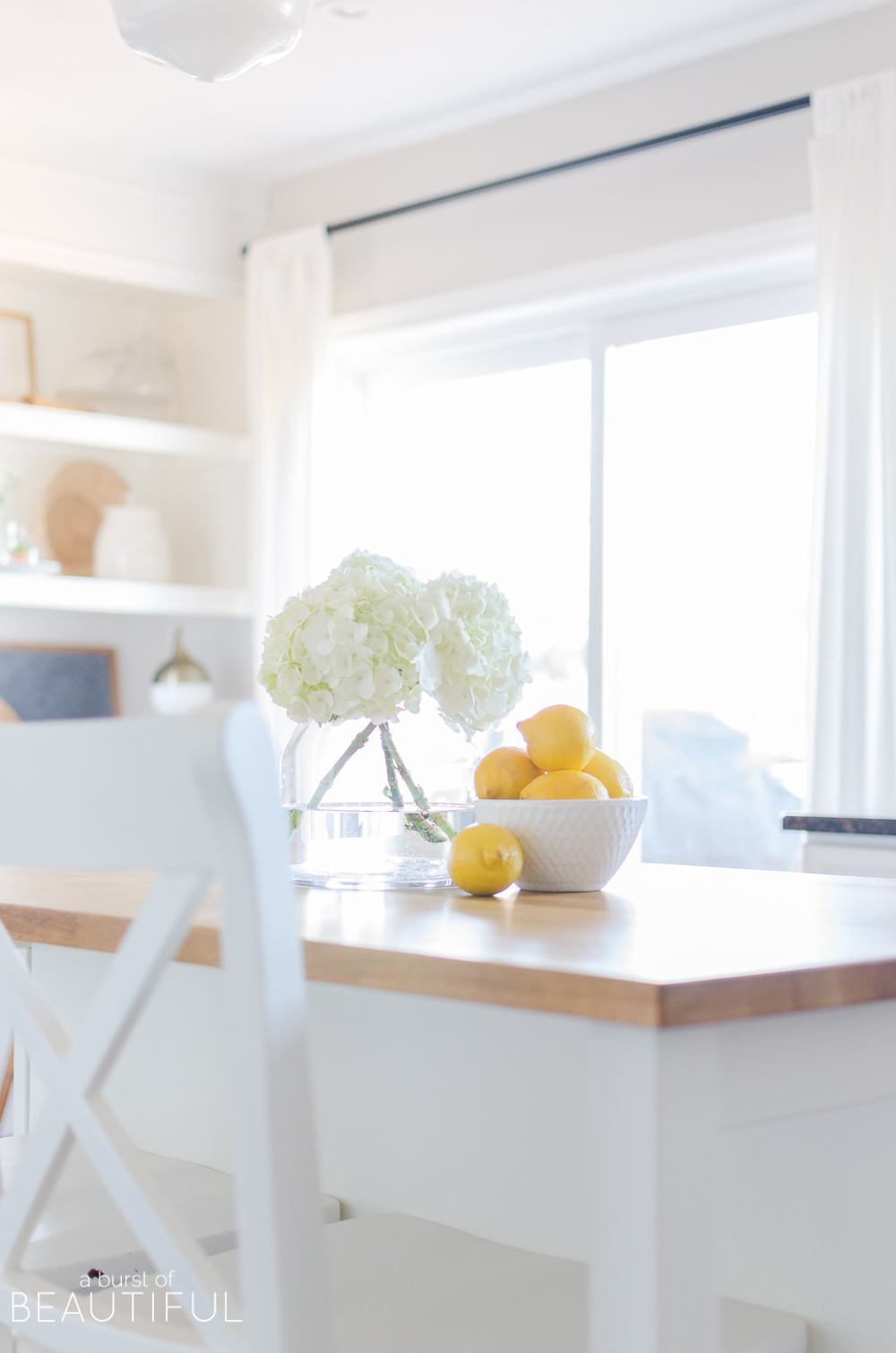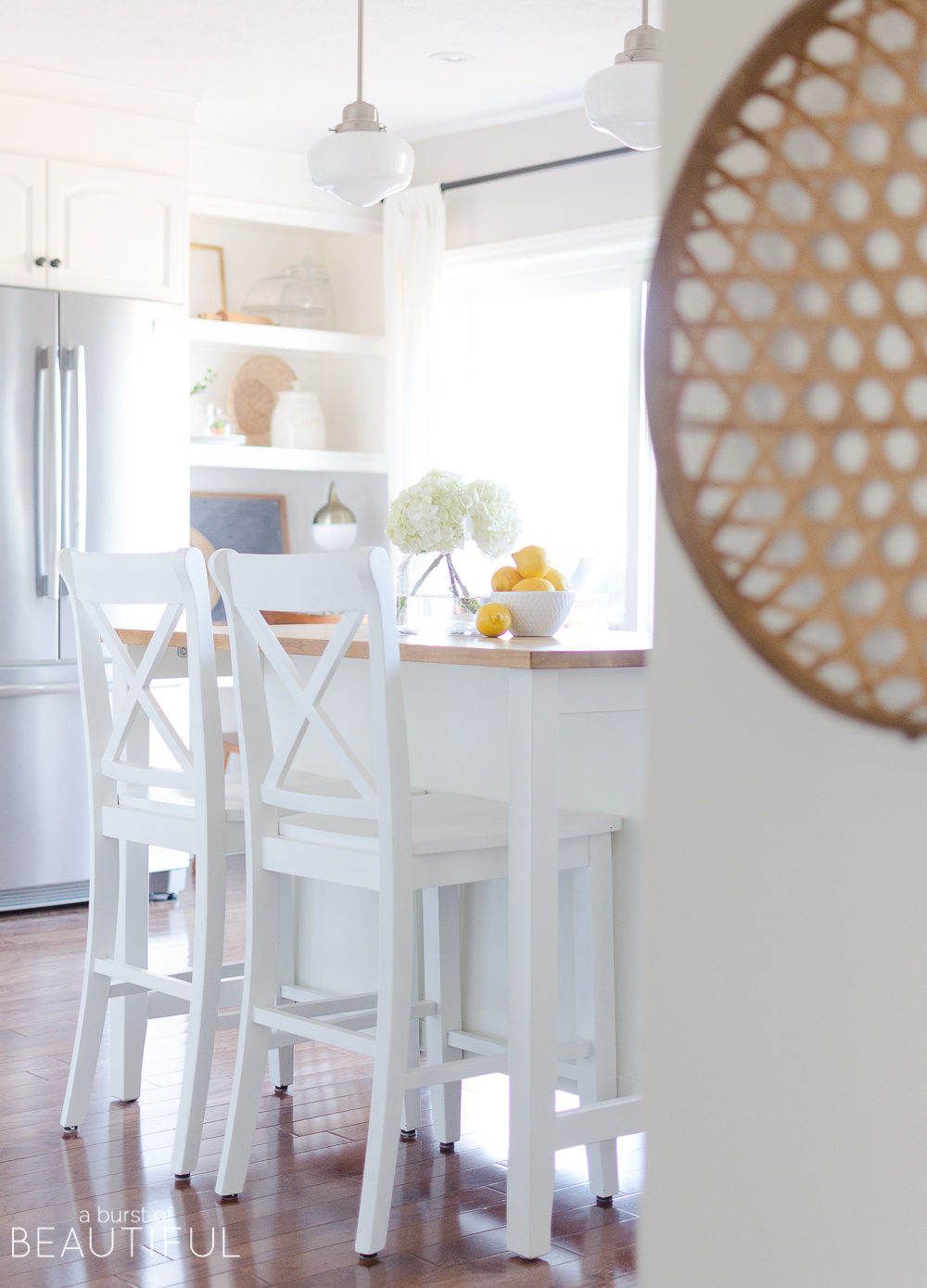 A small vase of hydrangeas sits on our island, along with a bowl of fresh lemons. I think they add a pretty pop of color, and we love having them at our fingertips as we are cooking. Something as simple as a bowl of seasonal fruit may be all you need to take your home into the next season. It's all about practicality!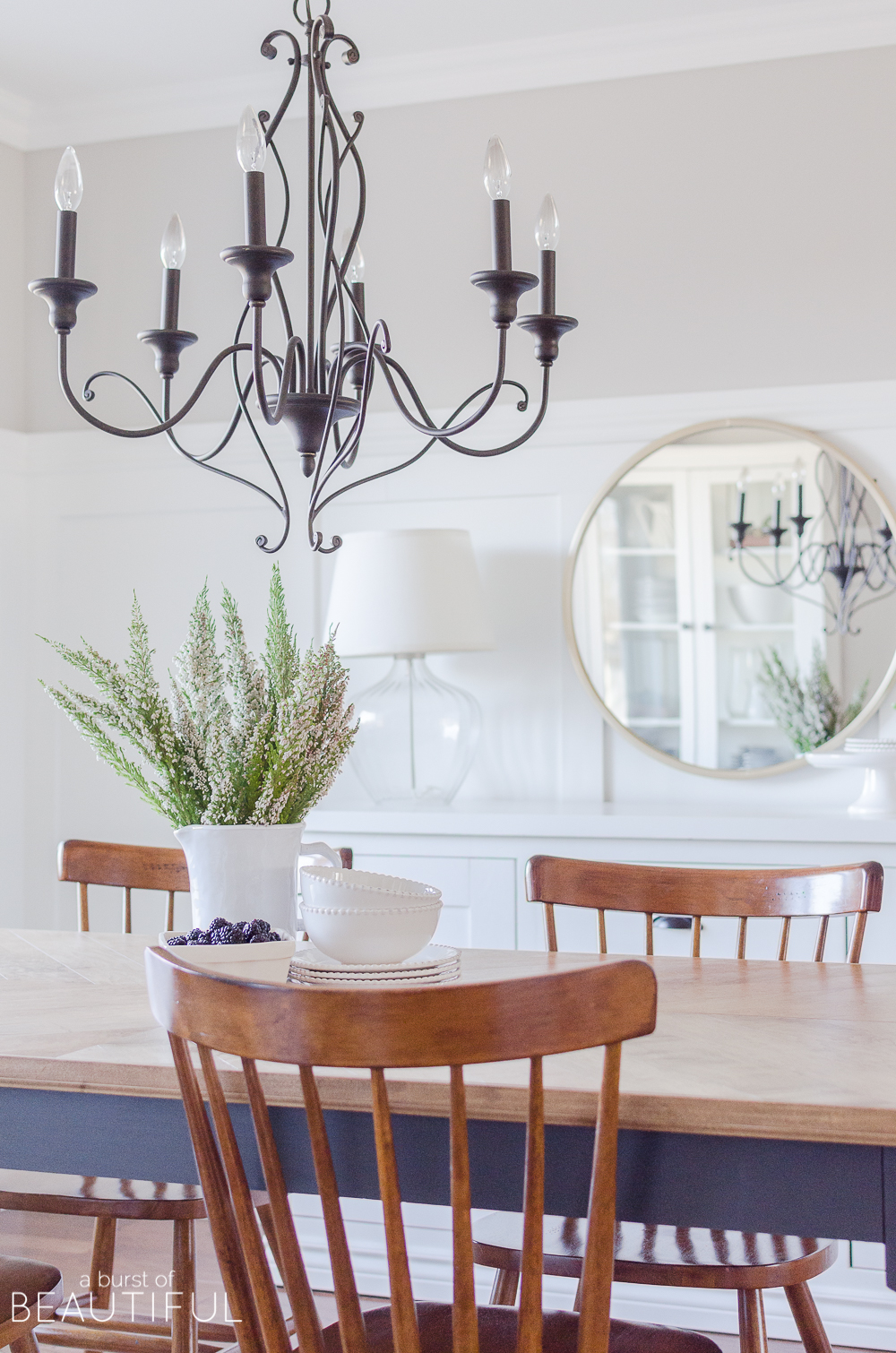 Before styling and photographing our home for this spring tour, I stopped by my favorite flower shop and was so drawn to this simple white heather. Isn't it pretty? I love the tiny delicate flowers, and the best part is it was very inexpensive. I nestled a large bunch of it in a pretty white pitcher for an easy centerpiece on our dining table.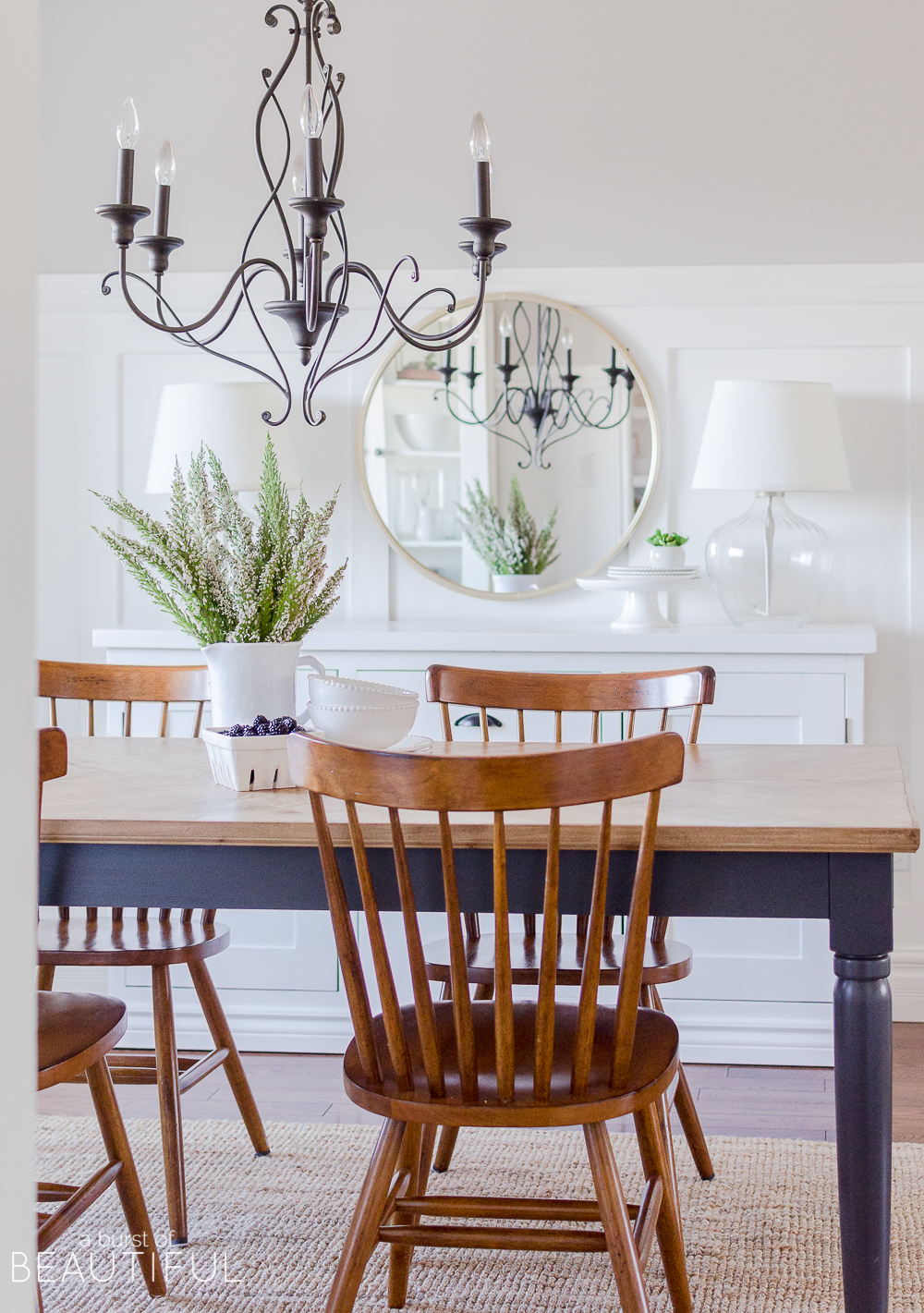 ---
GET THE LOOK

---
Unless we are entertaining (you can see a few of my favorite spring tablescapes here, here and here) I generally keep our dining room table clear of any elaborate flower arrangements. We gather here every night for dinner and often spend hours at this table everyday coloring, crafting or drawing, so it just makes sense to keep it free for living everyday life.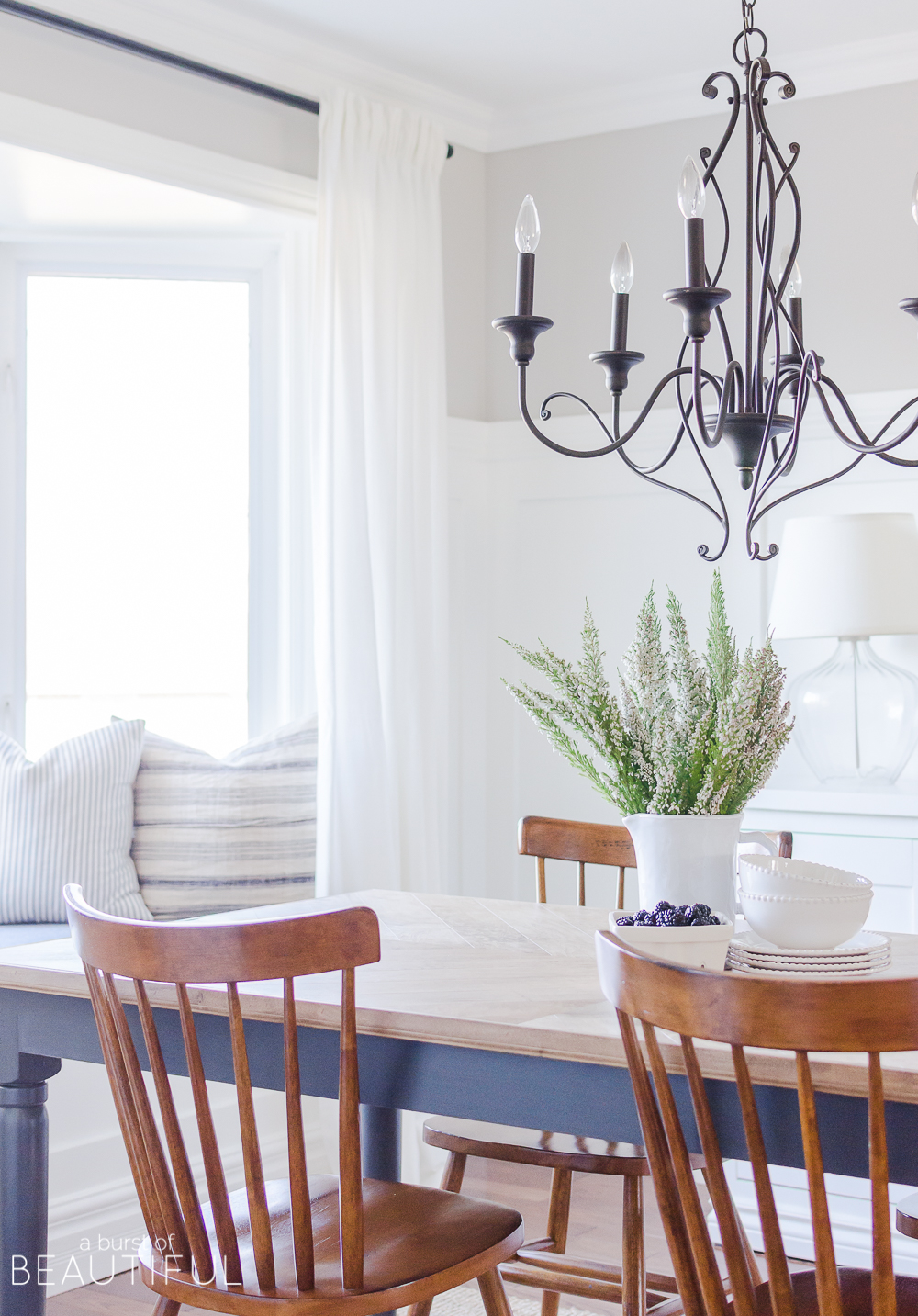 Our window bench (you can find the tutorial here) is full of my favorite blue and white pillows, which gives us a cozy spot to cuddle up and watch for the first buds of spring to break through the ground. It also somehow always turns into a dance stage for our little one. 😉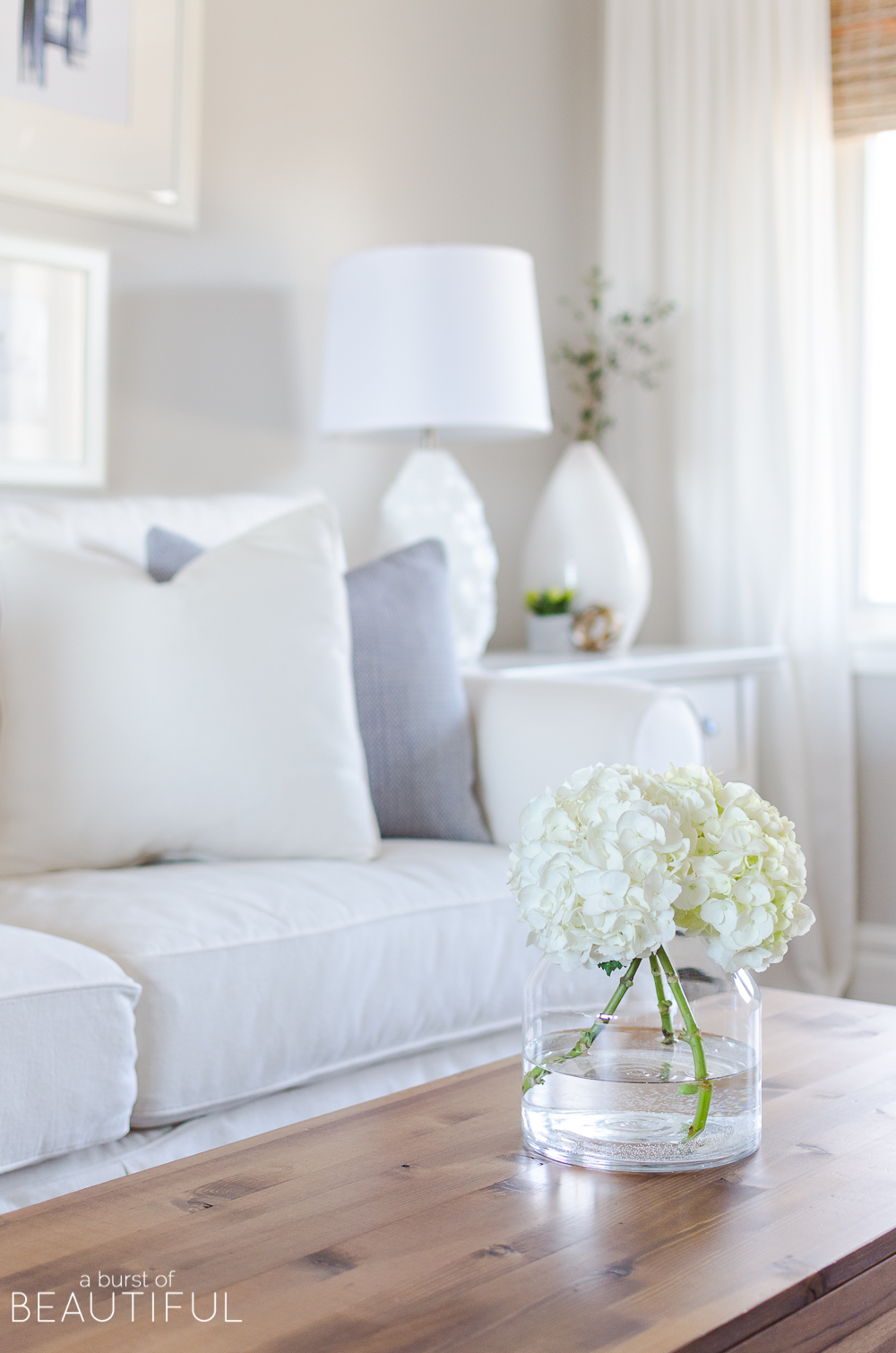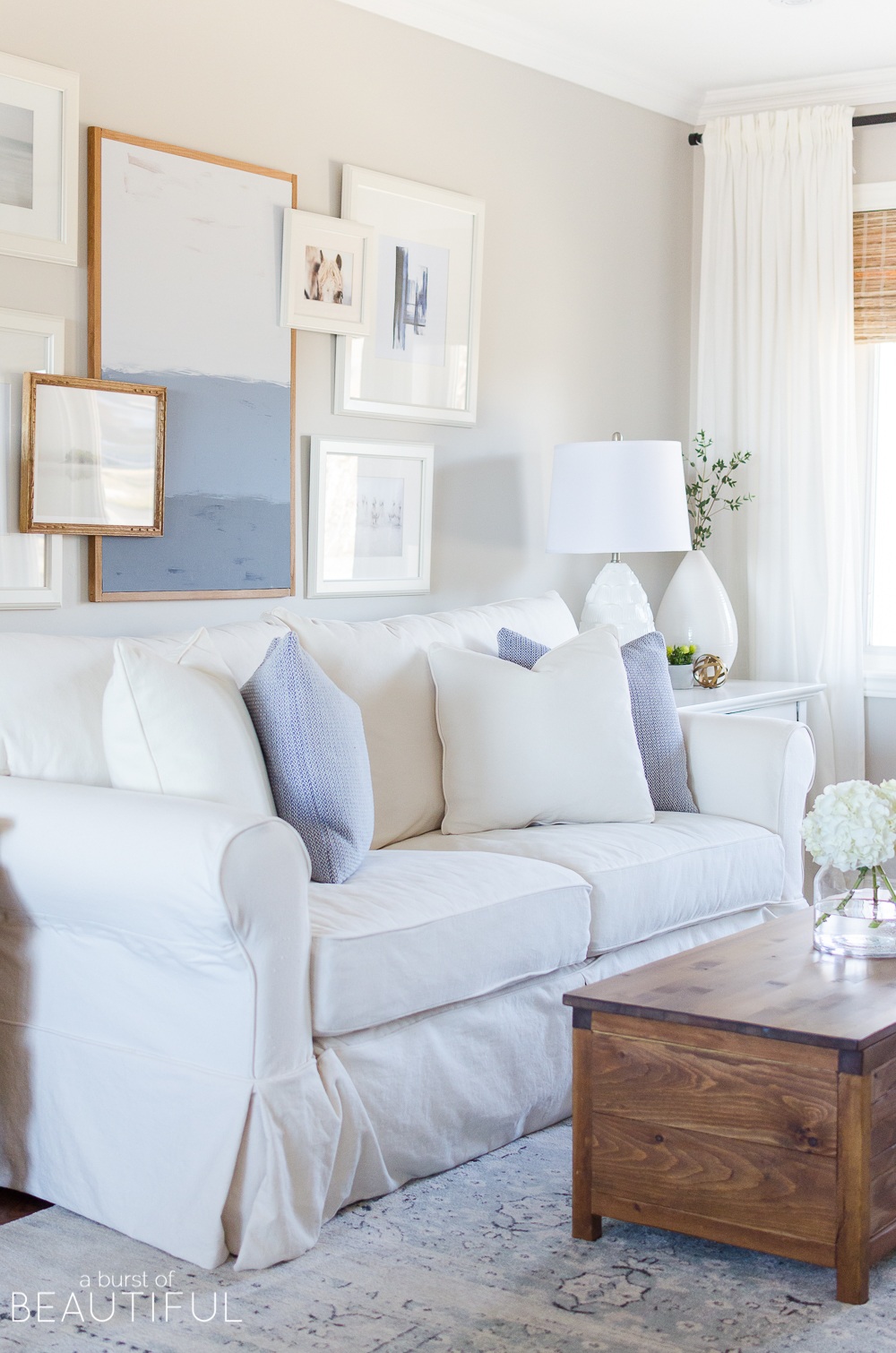 I feel like our living room looks a bit incomplete at the moment. I've been itching for a change in here, but I'm just not sure what it needs. So until then I am keeping just the basics and looking for the right pieces to change out or bring in. Any ideas or thoughts for me, I'd sure appreciate it! 🙂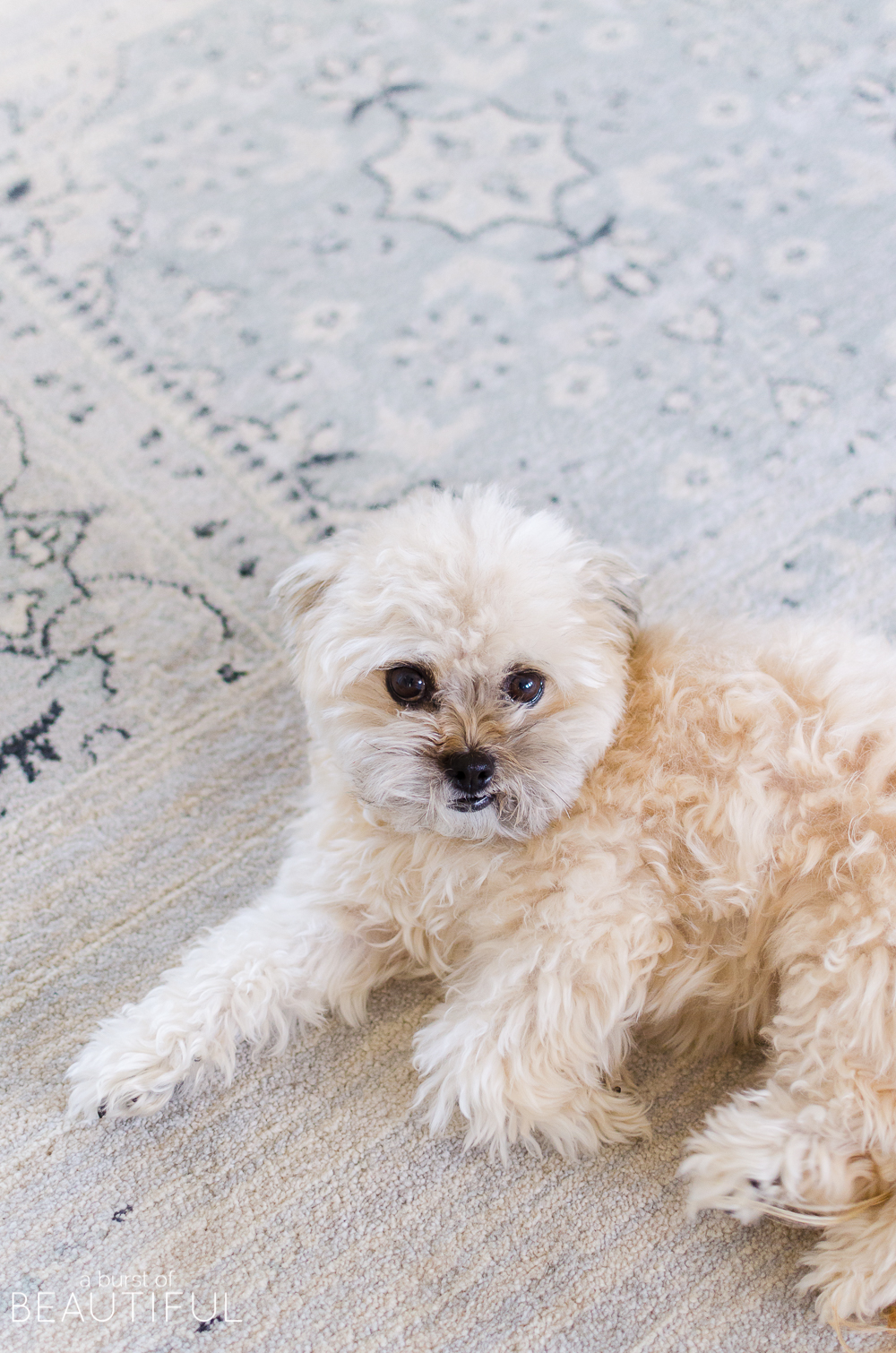 ---
GET THE LOOK

---
Regardless, it's still a cozy space for us and our dog, Kid, agrees!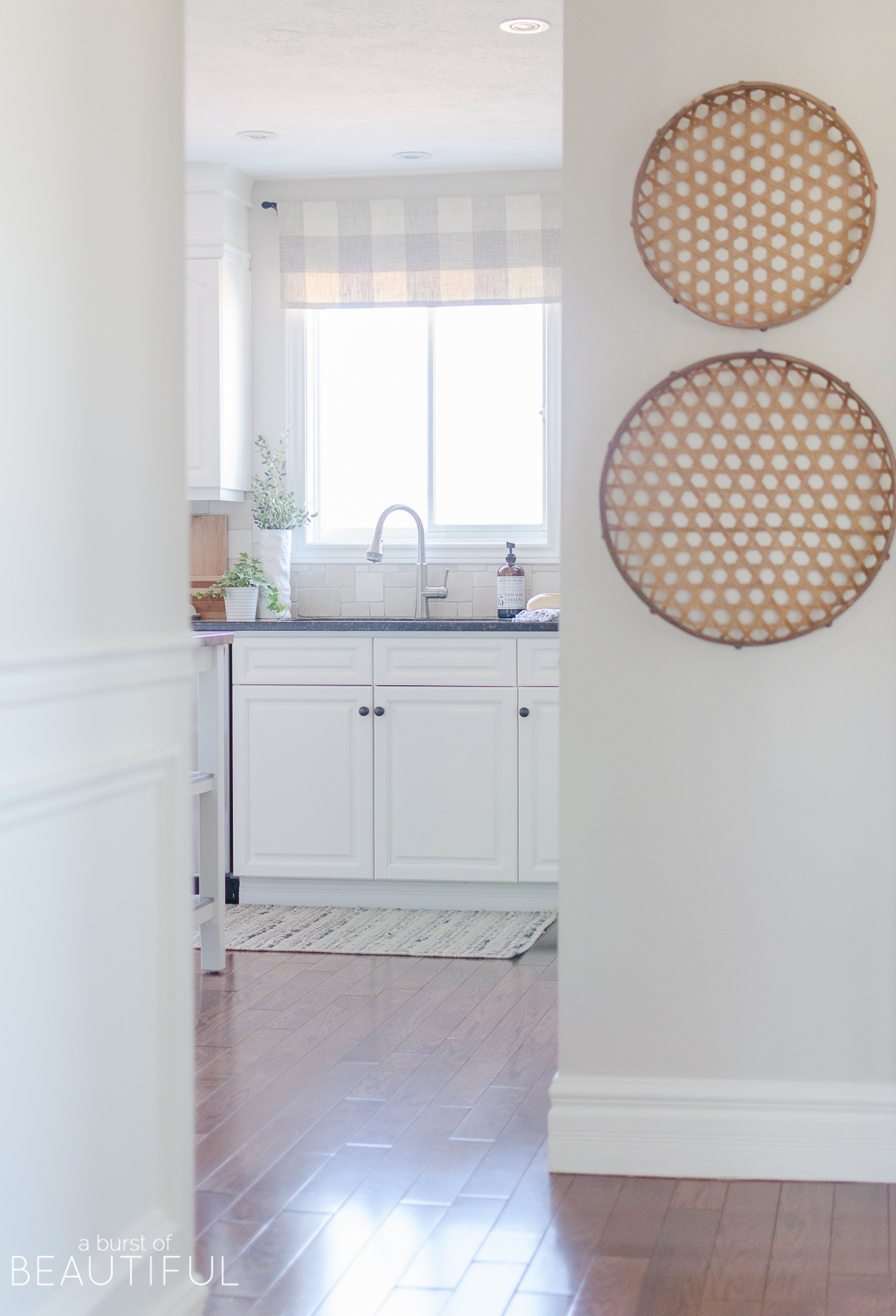 Well, I hope you enjoyed our tour and the easy changes we made to our home to welcome spring. And please, remember to check out all of the other amazing homes on today's tour. You will be so inspired, I promise.
Happy Spring!
Monday
Tuesday
Wednesday
Thursday
Friday