This post was sponsored by Kreg. All opinions and thoughts are my own, see our full disclosure policy

here

.
Make your own vintage-inspired bread board from walnut and maple with these simple free plans.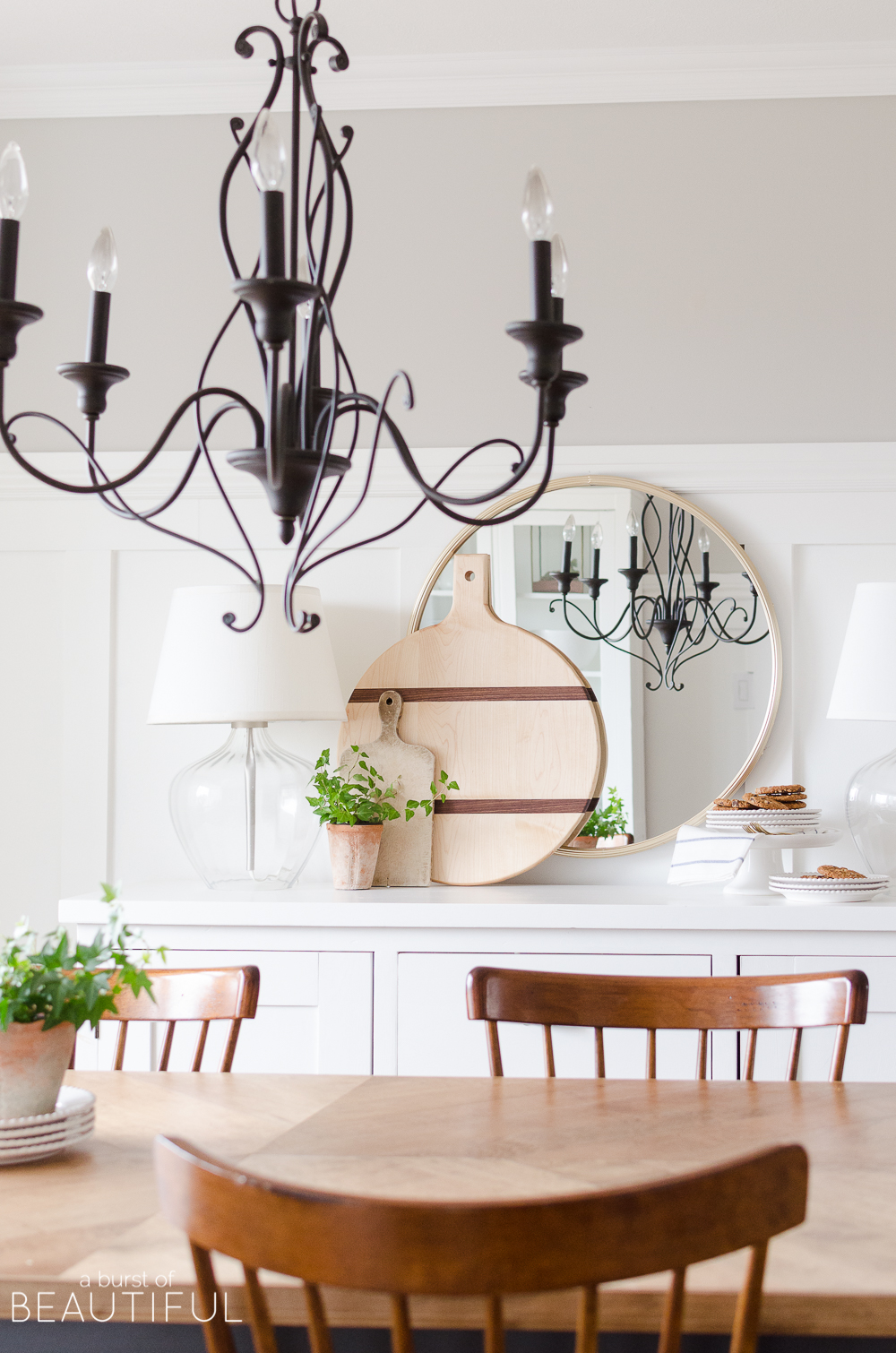 Good morning, friends, I hope you all had a beautiful Easter weekend! We spent a lot of time celebrating and just a little bit of time working. 😉 In between family time and working on our family room and playroom makeover this weekend Nick built this beautiful vintage-inspired bread board. Isn't it stunning?
I am always amazed at what he can create in his shop, and this bread board is no exception.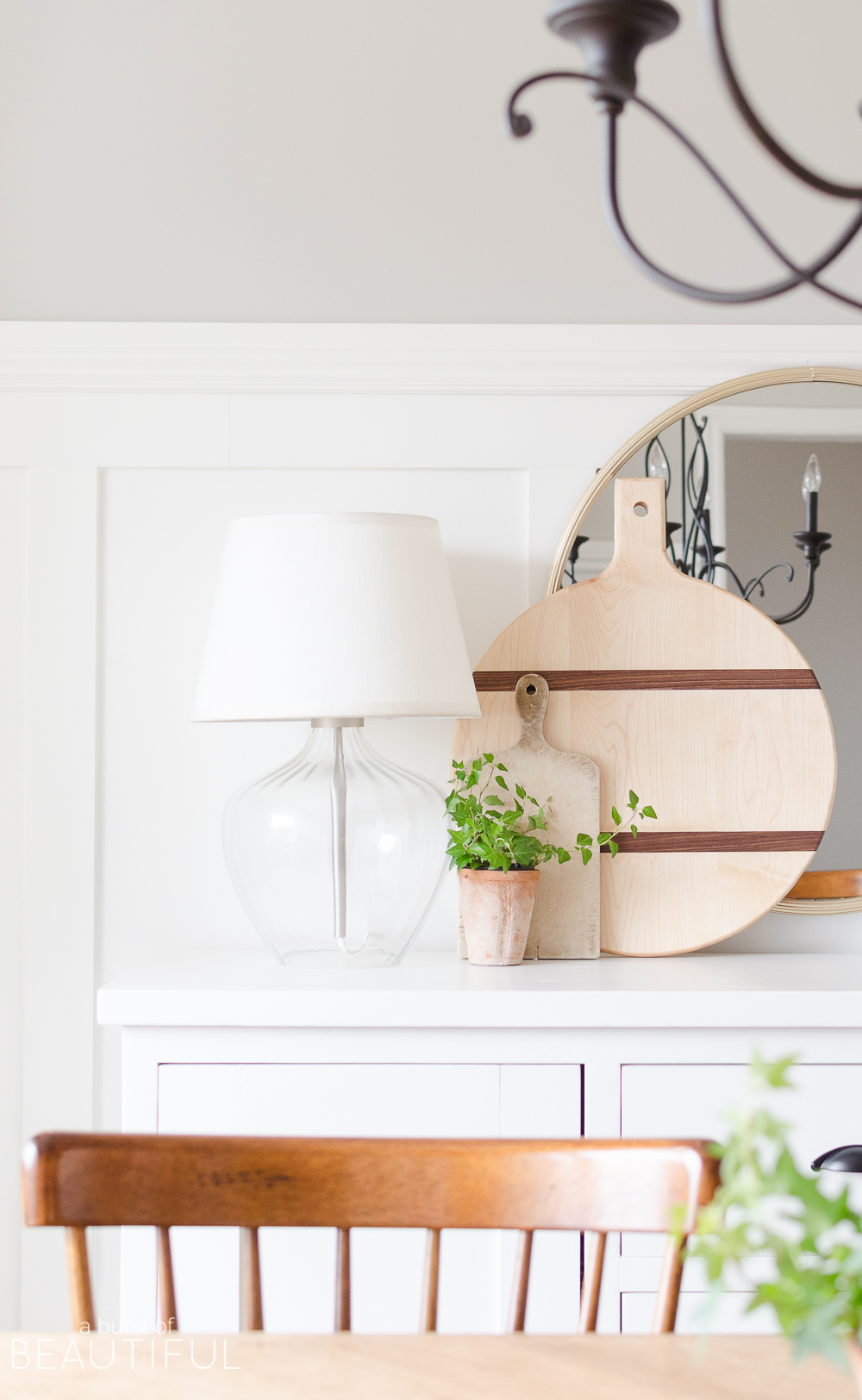 Incorporating warm tones into our home is something I do a lot of. Most of our home is white, whether it's the paint on the walls, the fabric of our furniture or the accessories throughout. I love light, bright spaces, but in order to keep it from feeling stark and cold, I am always sure to add hints of warm wood and natural elements to create contrast and warmth.
But back to the bread board…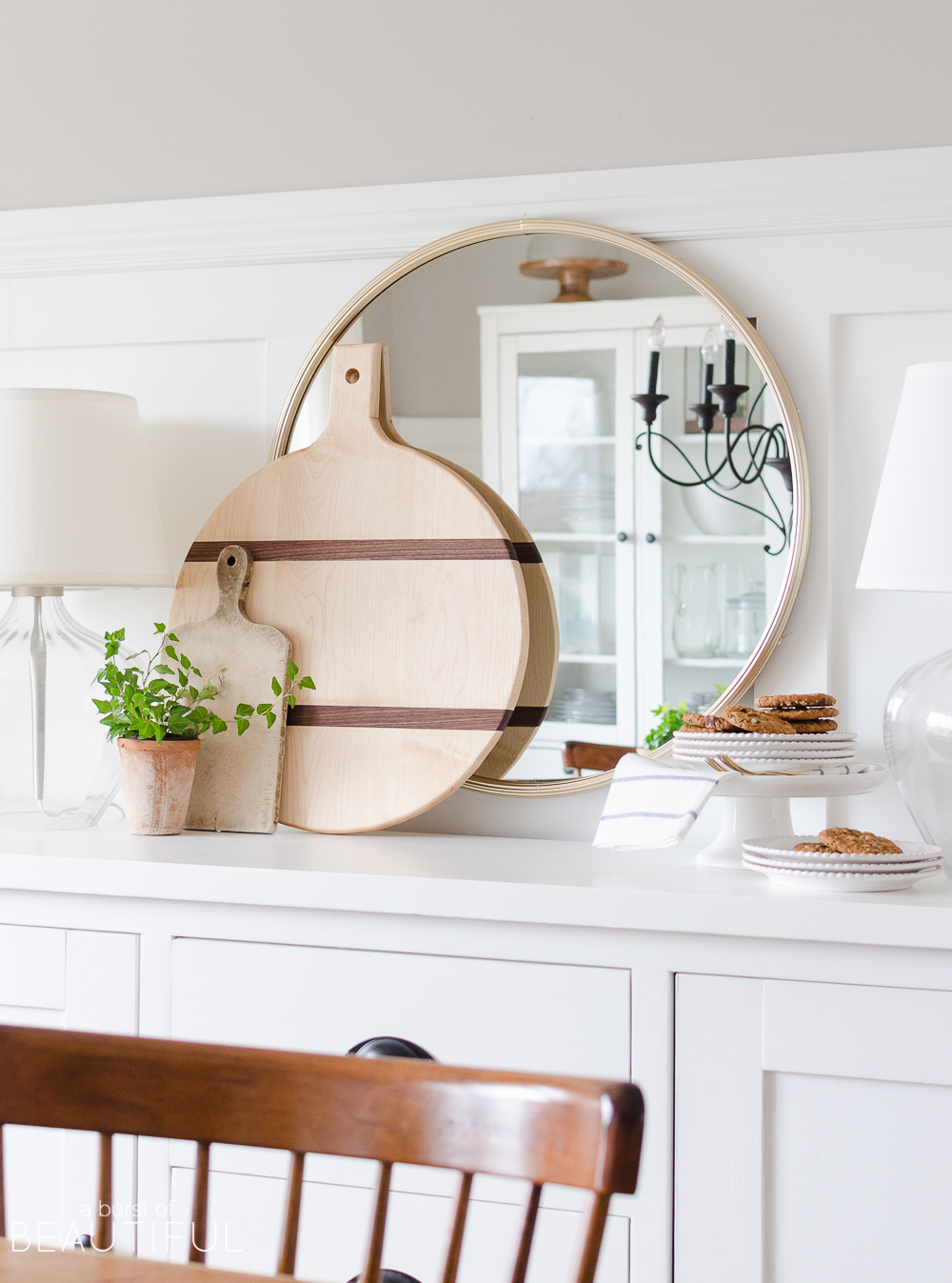 Recently I told Nick I really wanted an oversized vintage bread board, I just love the look of them and I think they are such a fun piece to decorate with. And in true Nick style he told me that he could make one, and of course, he came through. I left the entire design up to him, my only request was that it should be round.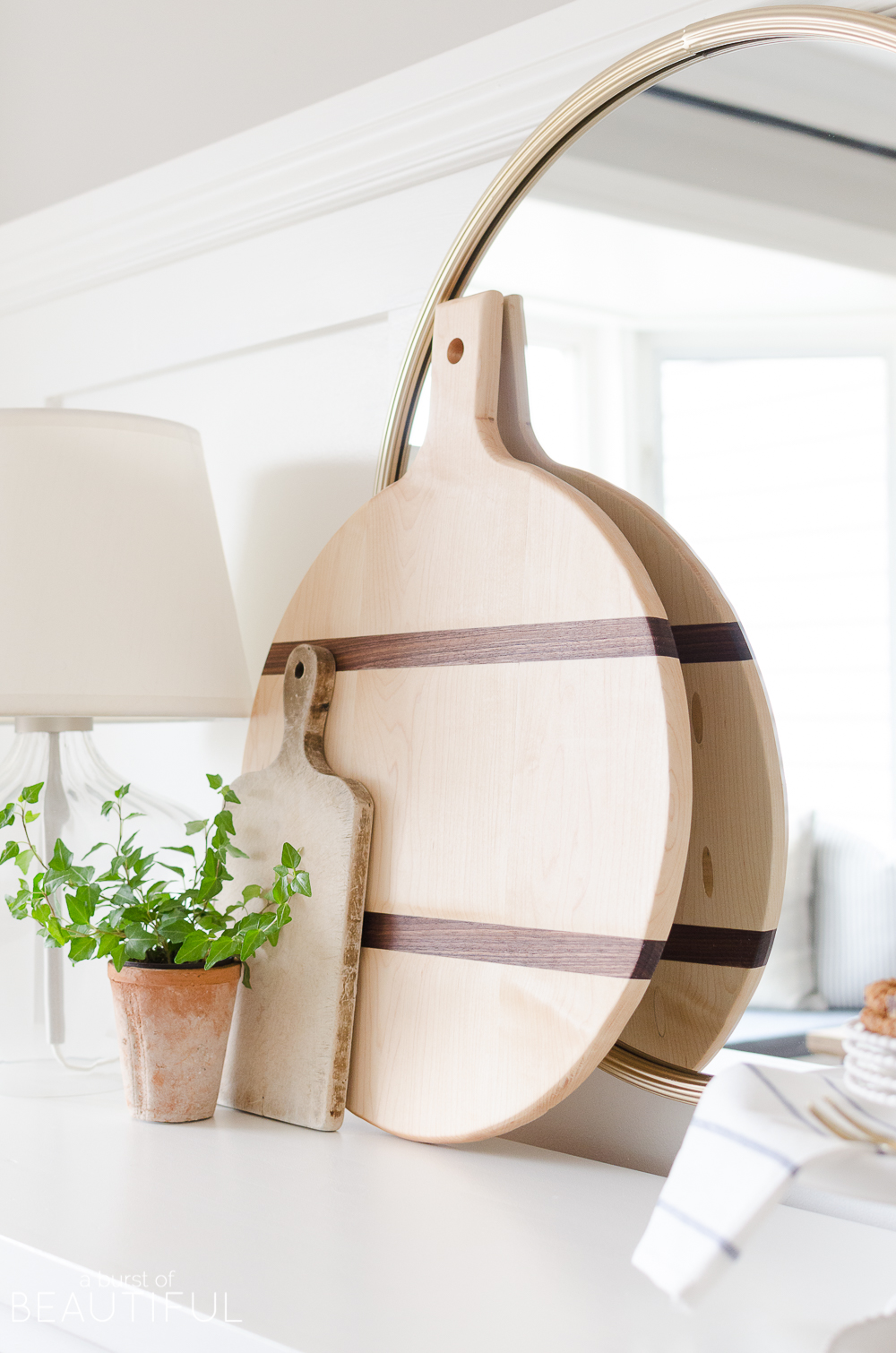 He got to work designing and building this beautiful piece for me, I usually sneak a peek at whatever he is working on but this time I didn't catch a glimpse until he was completely finished. But it was love at first sight.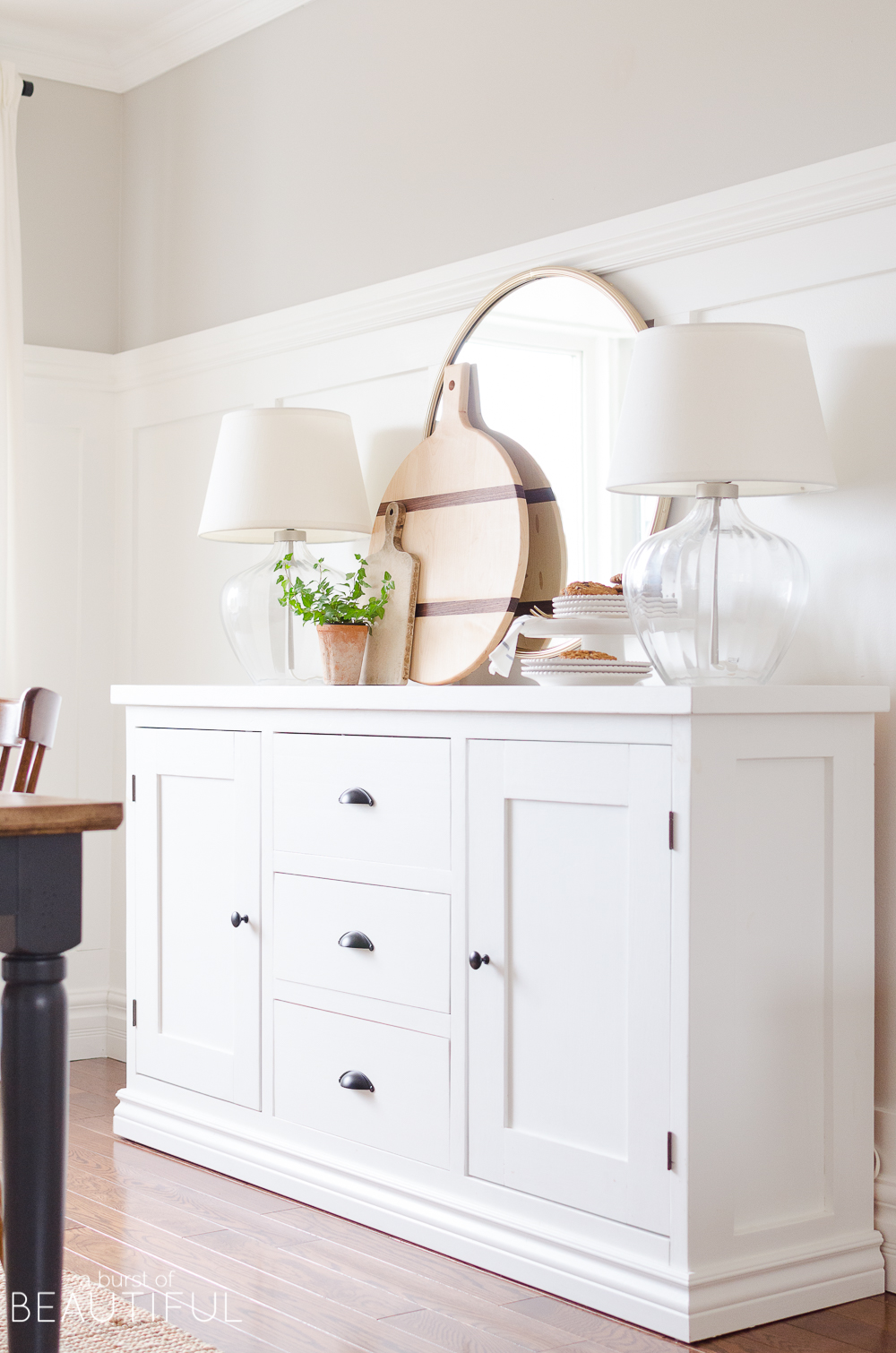 ---
get the look

---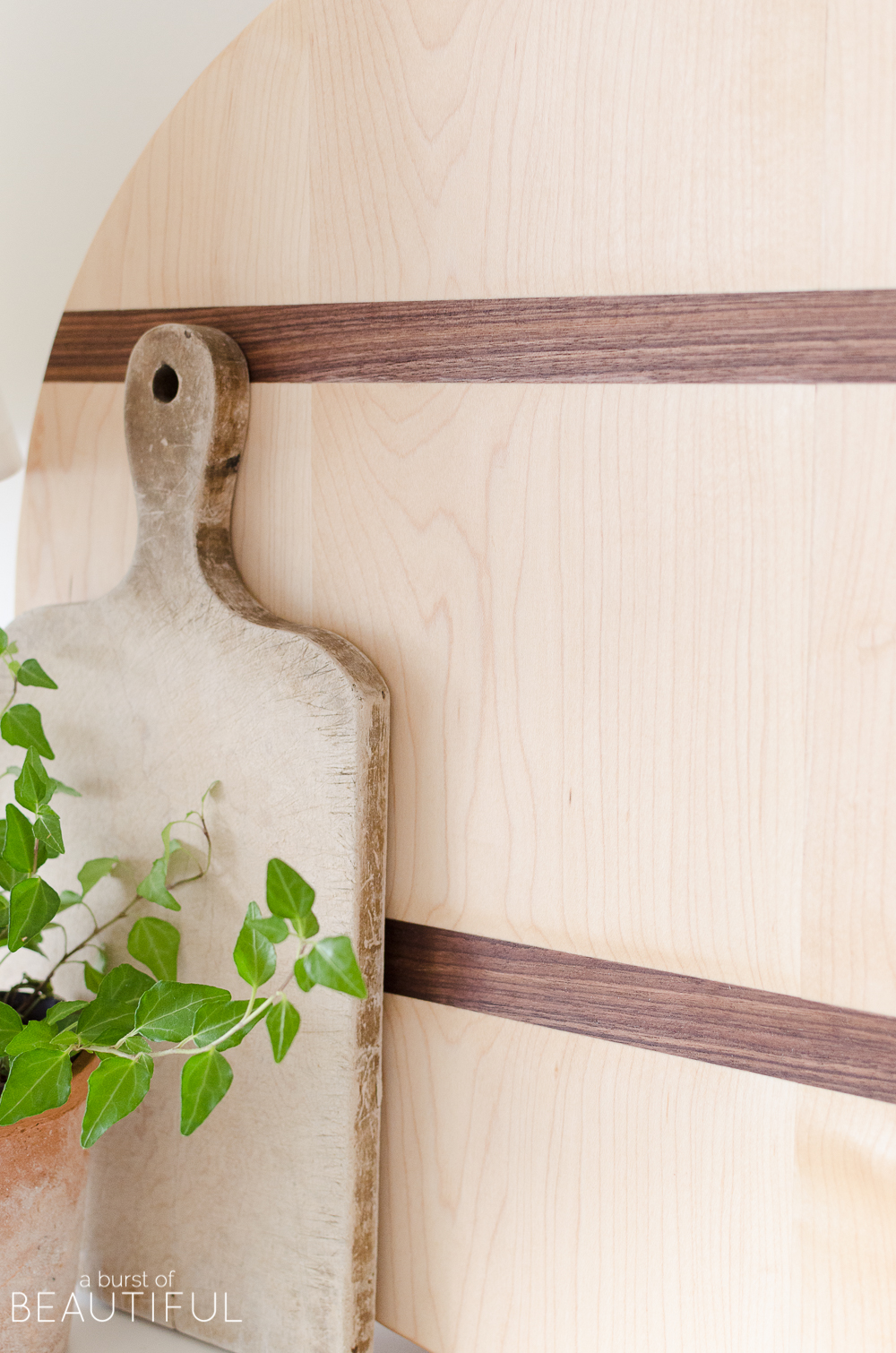 Using maple for the base and adding two darker pieces of walnut, he was able to add contrast and interest. You could really create any type of pattern if you're making your own bread board. You could easily take Nick's plans and make alterations of your own…like changing the walnut to a beautiful purpleheart or cherry.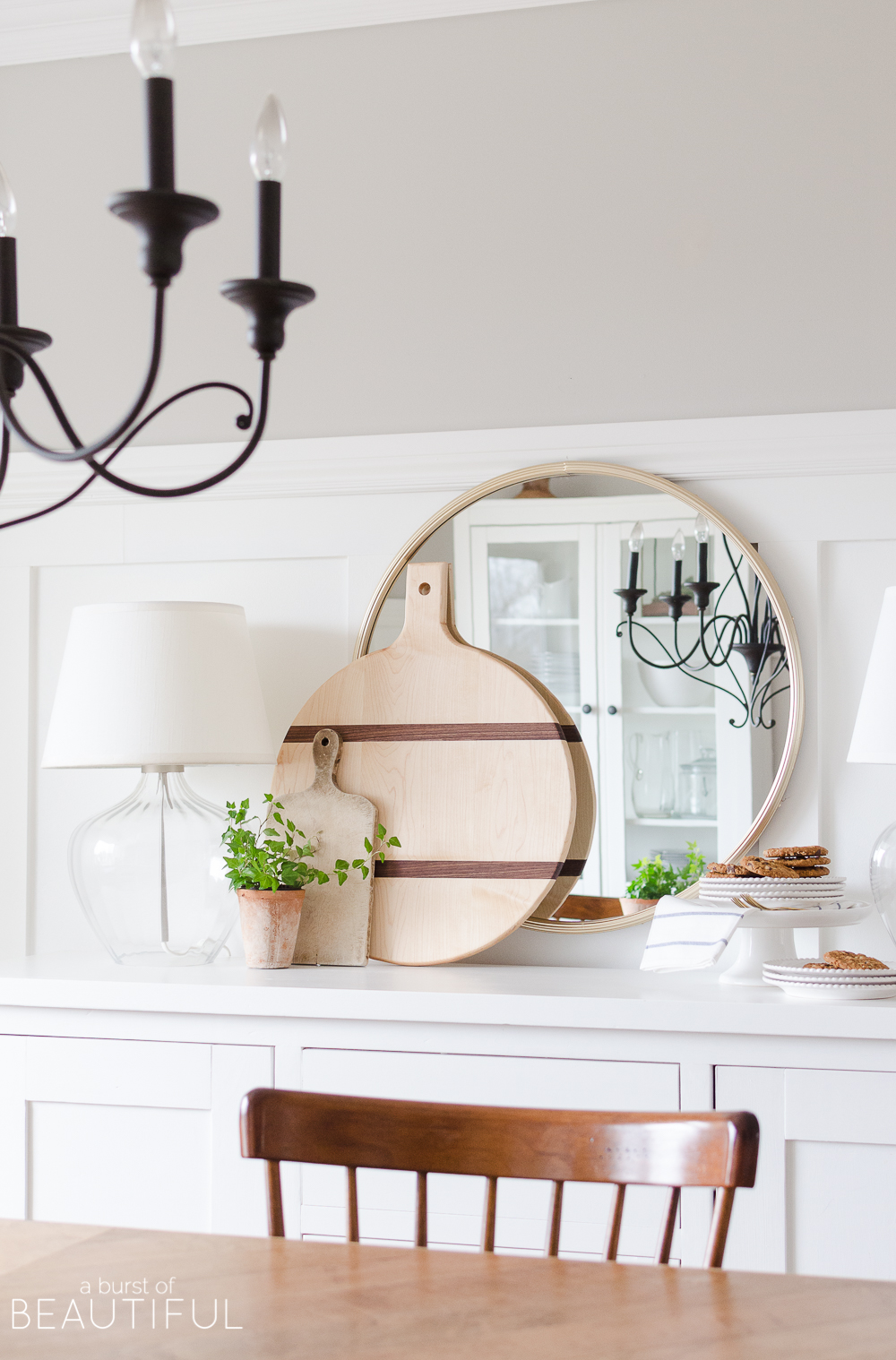 Right now, I have it sitting on our dining room sideboard because I love how the warm wood pops against the white walls. I layered it with a smaller vintage cutting board we have had a for a few years to create a collected and curated look.
But you don't just have to use this piece for decor, the wood is naturally finished with mineral oil, so it is food safe if you want to use it as a cutting board and serving platter too (which I plan to do!).
The great thing about this plan is that it is incredibly easy and Nick used his Kreg pocket hole jig, plug cutter, and wood glue to fasten it all together.
If you want to give these plans a try, you can find them following the link below on Kreg's DIY plans site. And please let us know if you make your own bread board, we would love to see it! I'm sure you'll find plenty of other DIY plans to put on your to-do list there as well! You can also have a look at some other plans we've added!