Simple and easy cleaning tips to save you time while keeping your home clean and organized.
This post was sponsored by BISSELL CrossWave Pet Pro®, it may also include affiliate links.
All opinions and thoughts are my own, see our full disclosure policy

here

.

Summer is all about kicking back and relaxing, it's a short season and we always try to make the most of it. But it also comes with a lot of messes, like sandy toes, grassy paws, and lots of sticky spills. So even though we like to slow down during the summer months we certainly can't take a timeout from cleaning. And I'm totally ok with that, as much as I dislike spending a few hours every week cleaning our house top to bottom I find having a clean and organized home is such a stress-reliever. By the end of cleaning day, I breathe a sigh of relief knowing our home is ready for the week ahead – laundry is done, beds have been changed, kitchen and bathrooms are squeaky clean and toys are picked up and put away. I usually try to fit in a trip to the grocery store too, so I know our fridge is stocked and ready to go.
And even though I try to keep our home tidy during the week so that cleaning day doesn't seem as daunting, sometimes it just doesn't happen. There are days I am just too tired to empty the dishwasher or put away laundry, or I'd rather spend a few hours outside playing with my family instead of inside cleaning our house, and I'm ok with that too. It's all about finding a balance.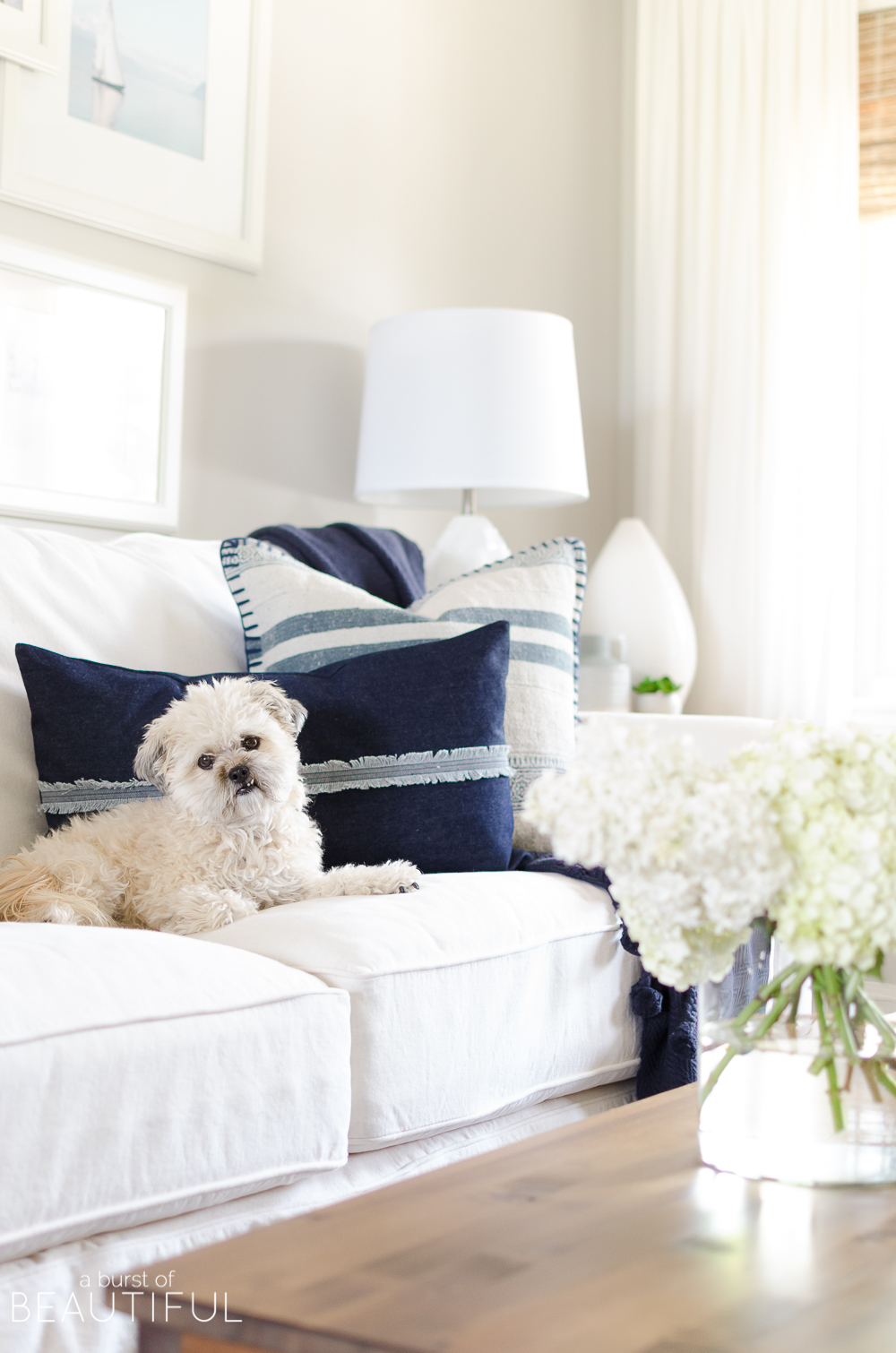 ---
get the look

---
Sharing photos of our home can sometimes seem deceptive. I'm often asked, especially by family and friends, how do we always keep our house so clean with a preschooler and pets. This question always makes me laugh and think, "if only they knew!" Because at that exact moment, if someone peeked into our home they would probably find the sink overflowing with dishes, toys scattered all around and a pile of laundry sitting on our bed waiting to be put away.
But if you were to come back a few hours later, once dinner has been cleaned up, bedtime routine has been done and our little one is tucked into bed and sound asleep you'd (usually!) see a completely different view. Which leads me to my first tip…
Tidy Up Every Night Before Bed
Before we crawl into bed each night we like to give the house a once-over, we go room to room making sure everything looks neat and tidy. We pick up stray toys, empty the dishwasher, wipe off counter tops and fluff all the pillows. Like I said, this doesn't happen every single night, but we do our best to make it a habit. It's so nice to have a clean and pretty home to wake up to every morning, it definitely helps us get our day off to the right start.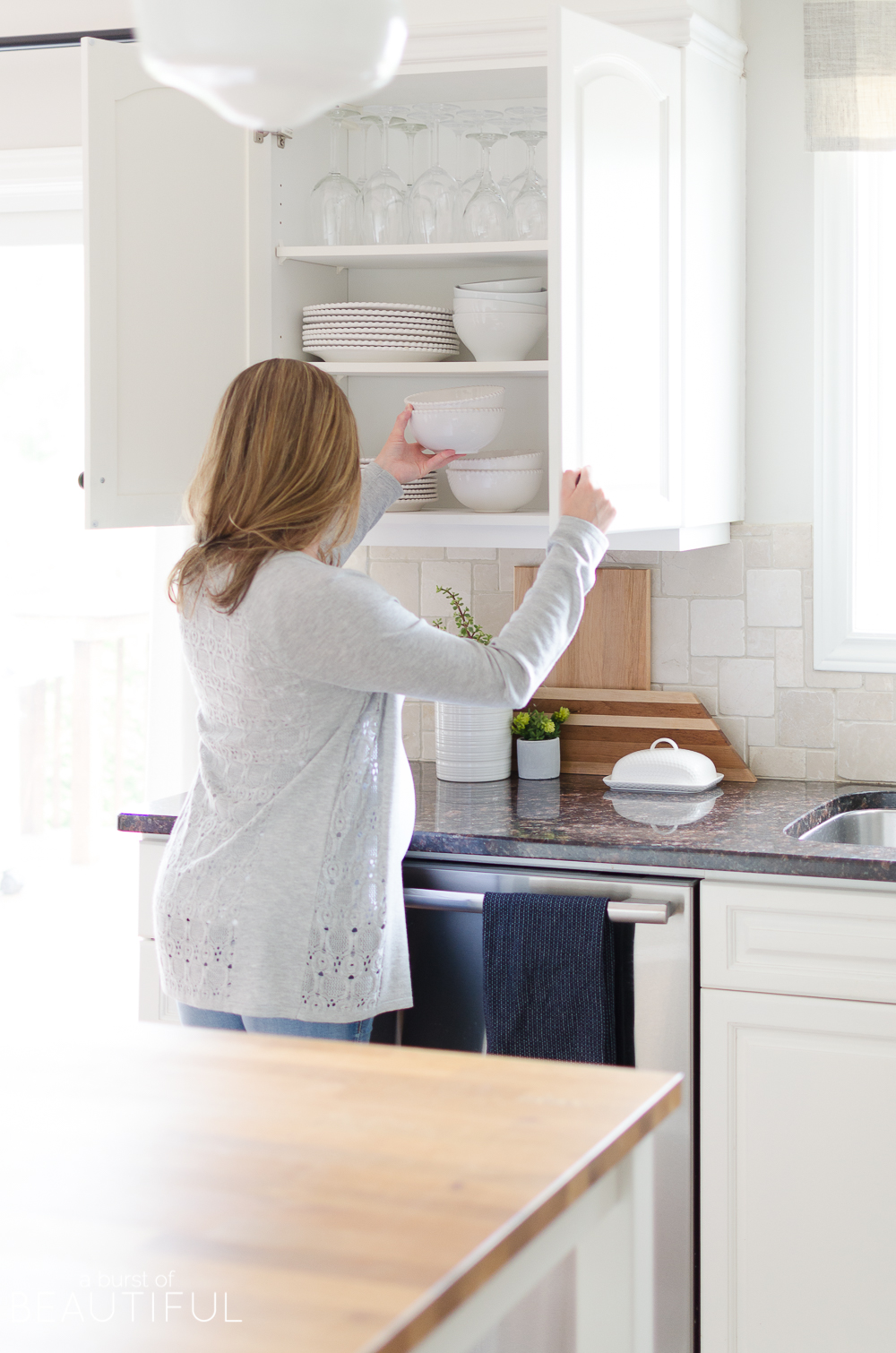 Tackle Messes As They Happen
I have to admit kids and pets certainly can make quite the mess, but I think if I had to choose I'd say our pets are messier than our little one. 😉 Our cat, Elliott, has a bit of a problem with hairballs, and our dog, Kid, likes to leave piles of half-eaten kibbles all over the house and track in grass every time our lawn is cut. And even though we love them both to bits it can be tough keeping up with them and their messes. That's why I was so excited to come across this amazing new tool for cleaning our floors, BISSELL's CrossWave Pet Pro® (don't miss our CrossWave Pet Pro Giveaway at the end of today's post!).
---
get the look

---
It's truly amazing and a total time-saver, which I love, I mean, who wouldn't, right? I think my favorite feature is that it can wash and vacuum our floors at the very same time, so there's no need to switch between a mop and a vacuum as you're cleaning.
It's so easy to use too, so you don't need to feel intimidated by adding another cleaning tool to your collection. Sometimes I feel so overwhelmed by all of the cleaning products out there and how/when/where to use them that I tend to just avoid them altogether. But I promise CrossWave Pet Pro is so user-friendly.
To start, it's safe to use on multiple surfaces and has Smart-Touch Controls right on the handle so you can easily switch between cleaning sealed hard floors and area rugs. Another feature I love, because usually when our pets decide to make a mess it's spread from room to room. It can never happen in just one spot, am I right?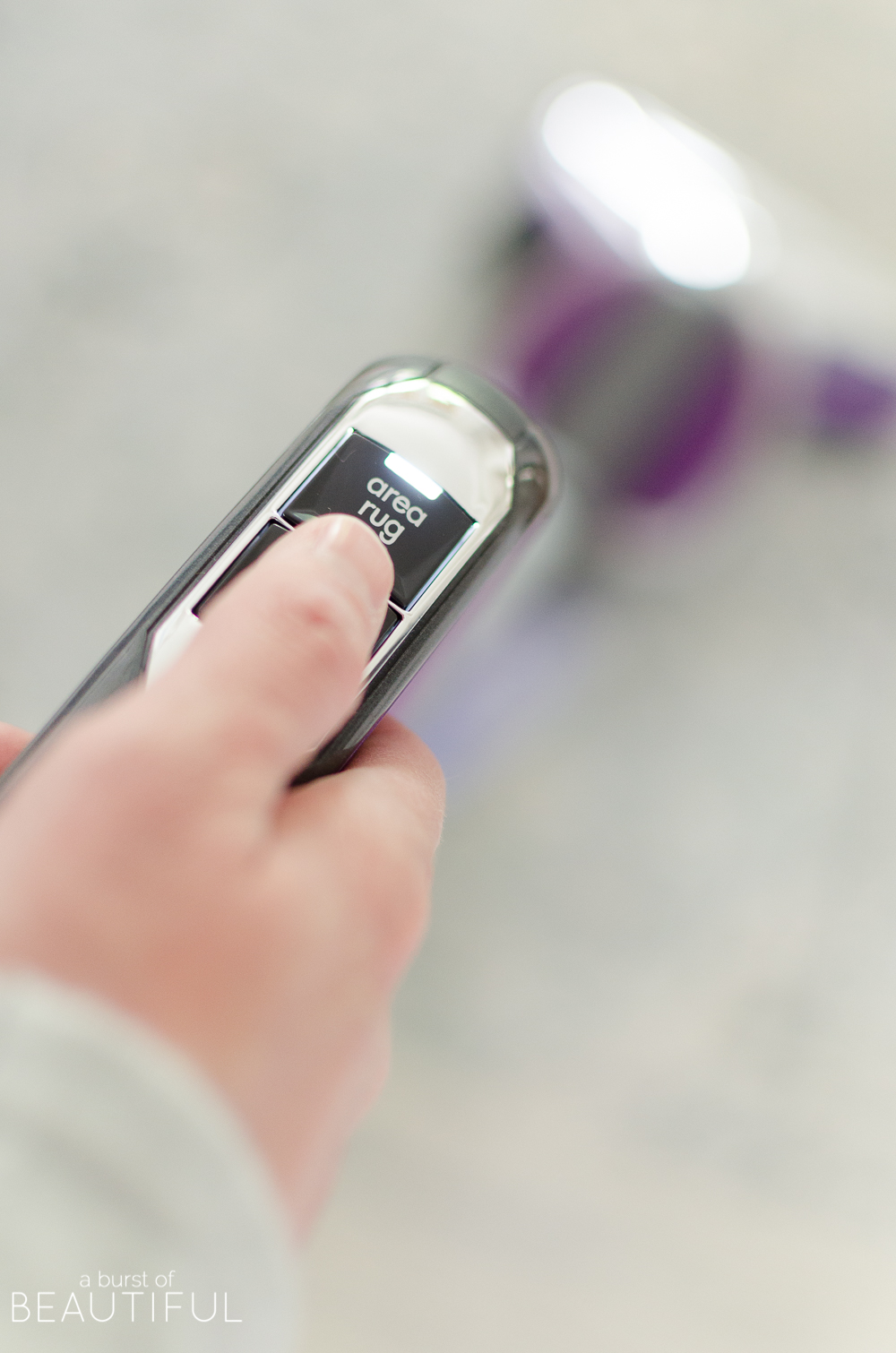 It also has a Two-Tank System that keeps the clean and dirty water separate so you know you're always cleaning with fresh water, and it has a built-in strainer to trap pet hair so it can be easily emptied.
BISSELL has seriously thought of everything.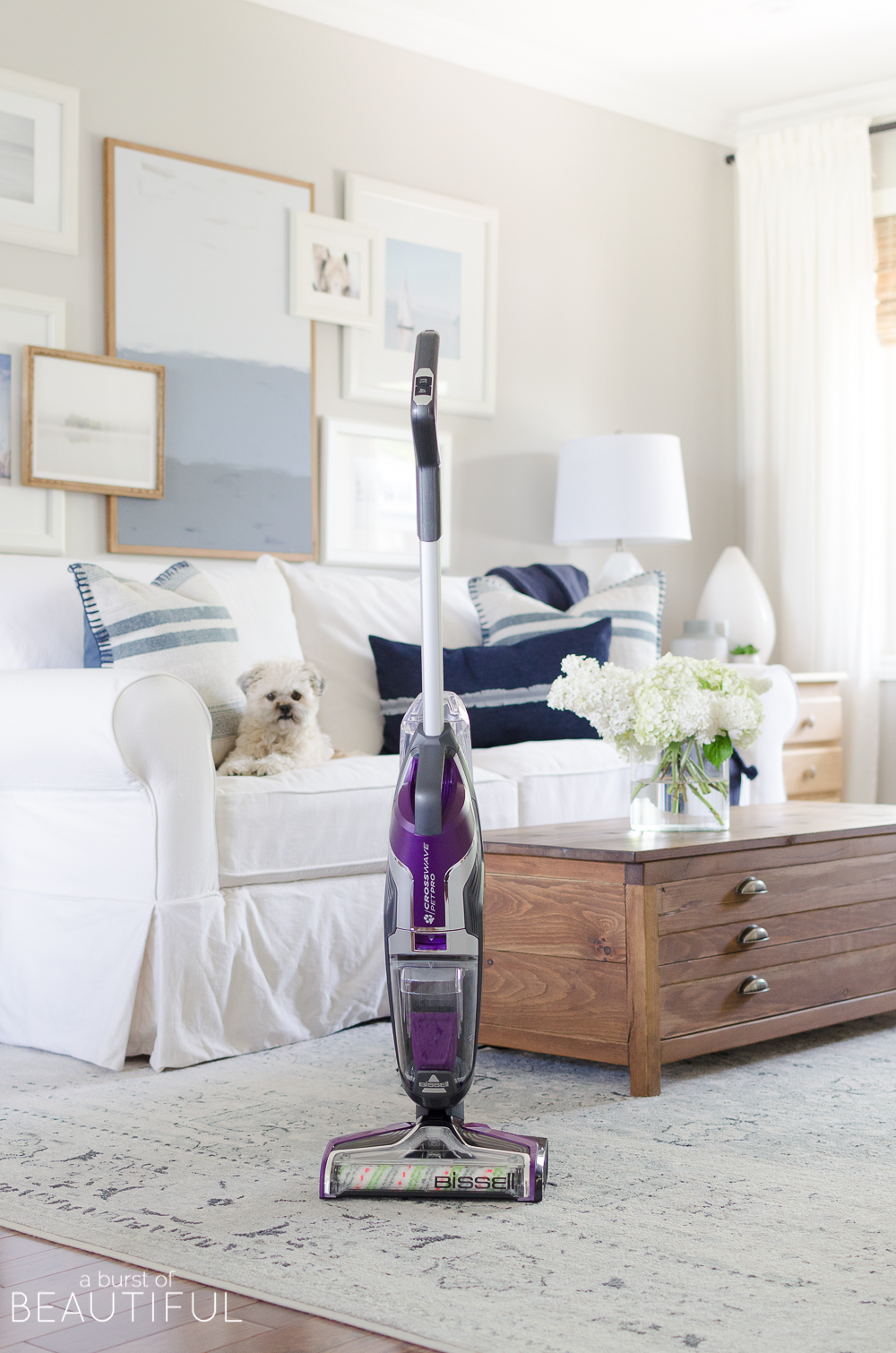 And as much as I love all of these cleaning features, I think I love what BISSELL stands for even more. From designing products engineered for pet clean-up to advocating for pet adoption and giving homeless animals a second chance through contributions to shelters and rescue groups, pets truly are at the heart of who they are. And for every CrossWave Pet Pro purchased and then activated on bissell.com, BISSELL donates $10 to BISSELL Pet Foundation to help pets in need find a home. How amazing is that?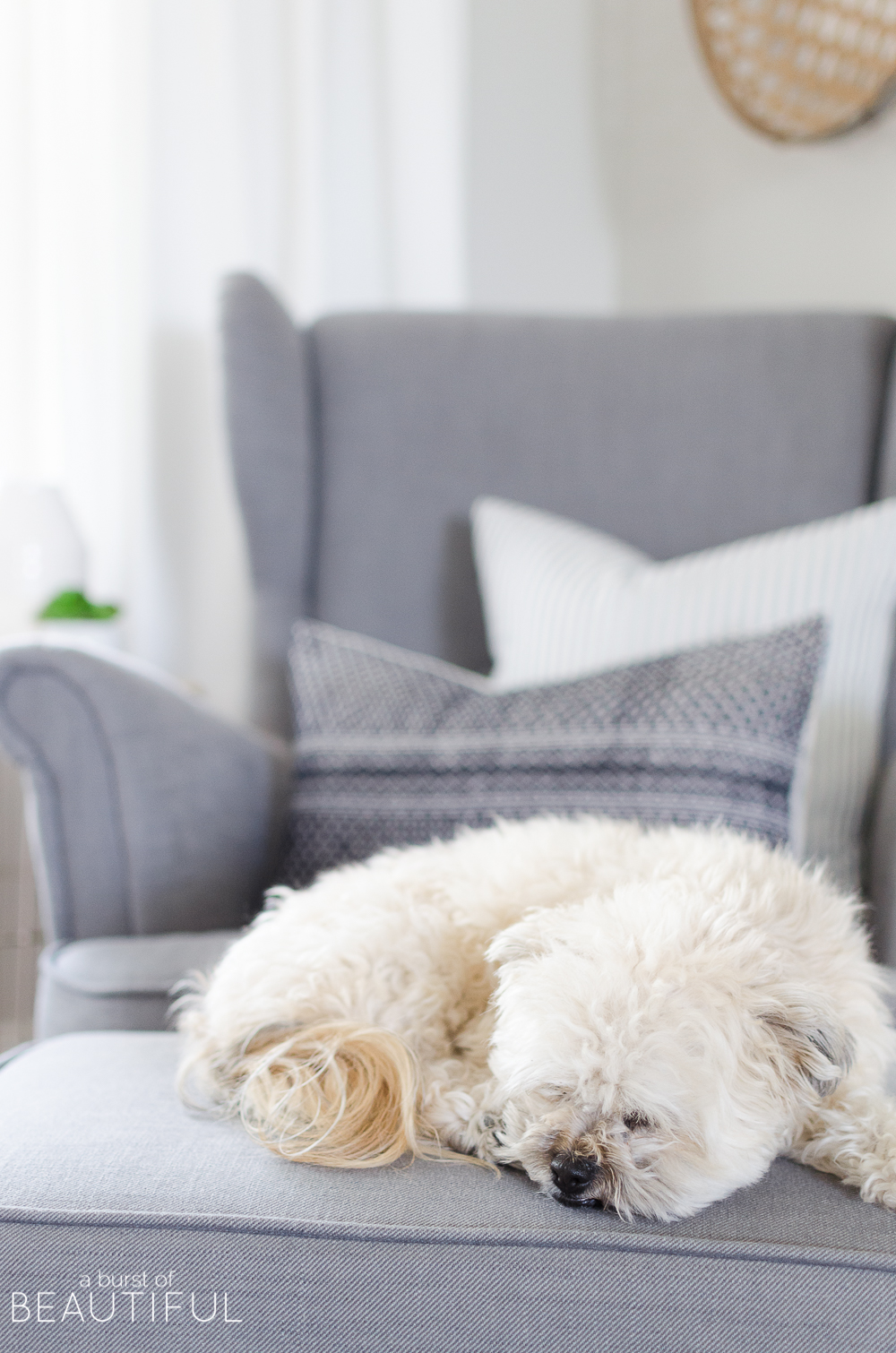 This is near and dear to our hearts as we are total animal lovers. We've always been big supporters of our local shelters and love encouraging others to adopt when they are ready to add a new furry member to their families. All of our pets have come from shelters and we feel such joy in teaching these values to our daughter.
Create Weekly and Seasonal To Do Lists
I have two separate to do lists when it comes to cleaning. First, I have the tasks I try to accomplish every week. These are little jobs that keep our house clean on a week to week basis, like dusting, cleaning the kitchen and bathrooms, vacuuming and mopping the floors, cleaning the windows and mirrors (hello little fingerprints!) and changing the beds. I also try to meal plan and get to the grocery store on the same day so that our fridge is stocked and I am not worrying about what's for dinner every night.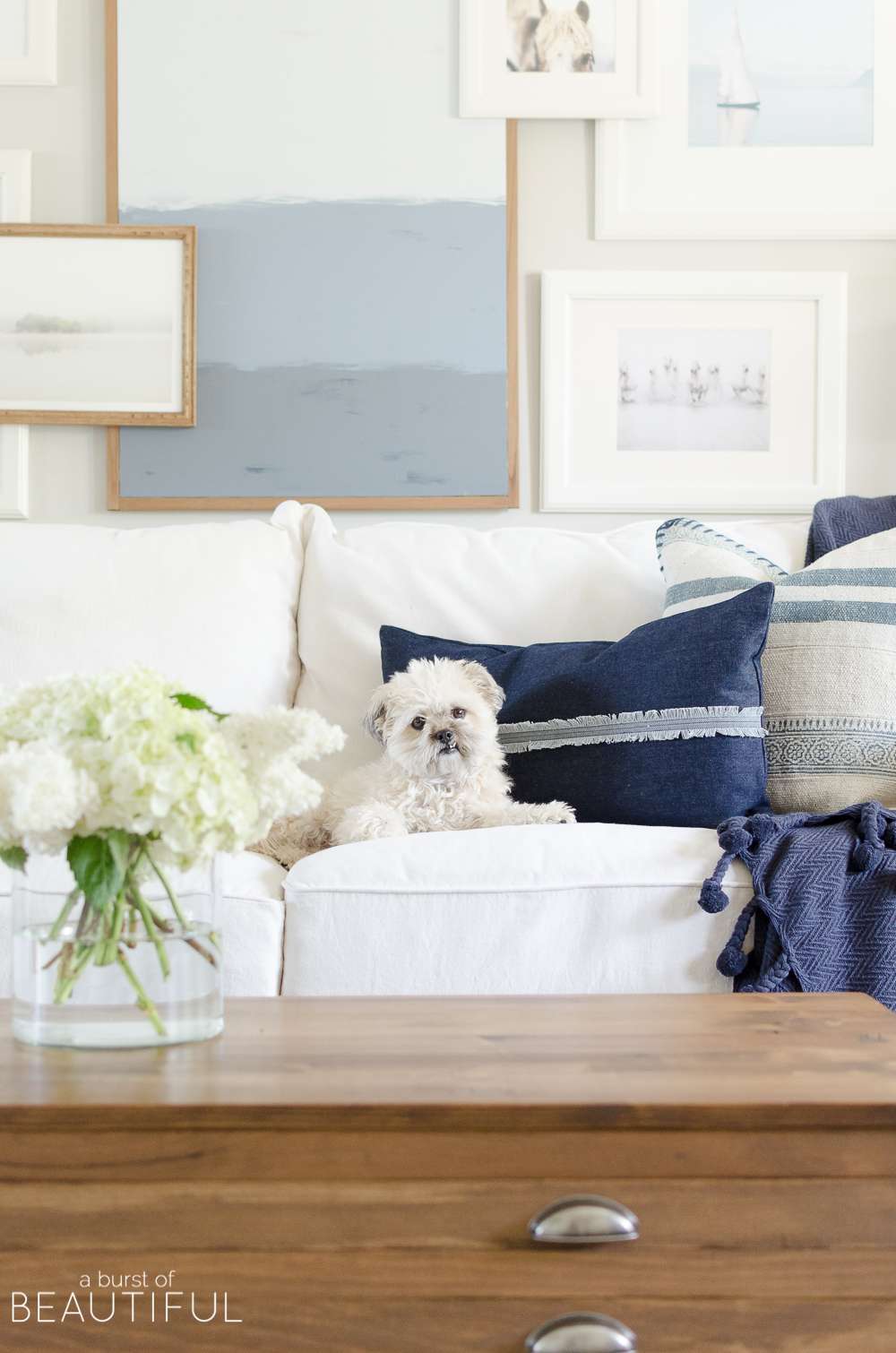 Completing these little jobs helps me keep my sanity. Seriously.
The second list I have are all of the jobs I like to do every season. These are bigger tasks, like washing our slipcovers, cleaning the outside of all our windows, wiping down kitchen cabinets and cleaning our appliances. These jobs make a big difference in the cleanliness of our home, but certainly, don't have to be done on a weekly basis.
Accept Help
Finally, and this might be my new favorite…accept help! Nick and I are a team, and he is so good about helping out around the house. We usually tackle cleaning day together, splitting up tasks so we can get through "our chores" faster. Even our little one pitches in. She loves helping out by cleaning the windows and mirrors or dusting. I always give her little jobs that I know she can handle on her own and that are safe for her. She's having fun, helping out and learning to take pride in her home – it's a win-win!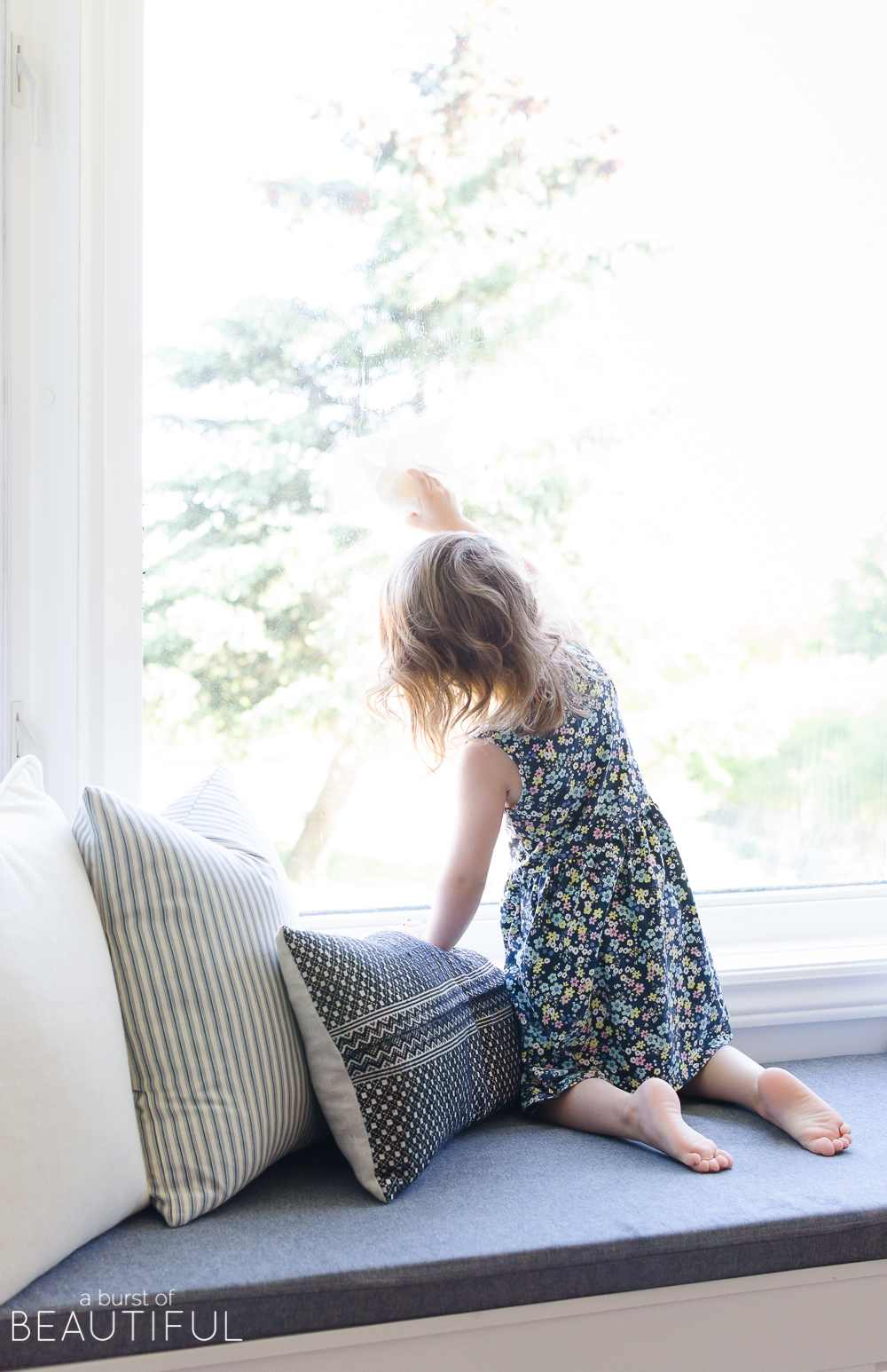 So, those are my tried and true cleaning tips and the advice I follow to keep our house almost always looking spotless. 😉 And remember, a clean home is lovely but it's not everything. It's ok to make messes or skip cleaning day every once and a while, the mess will always be there, trust me. You need to take time to relax and enjoy your family and home too.
Enter our giveaway to win a BISSELL CrossWave Pet Pro of your own!