Create the perfect charcuterie board this holiday season with our must-have essentials, including free plans to build your own serving board.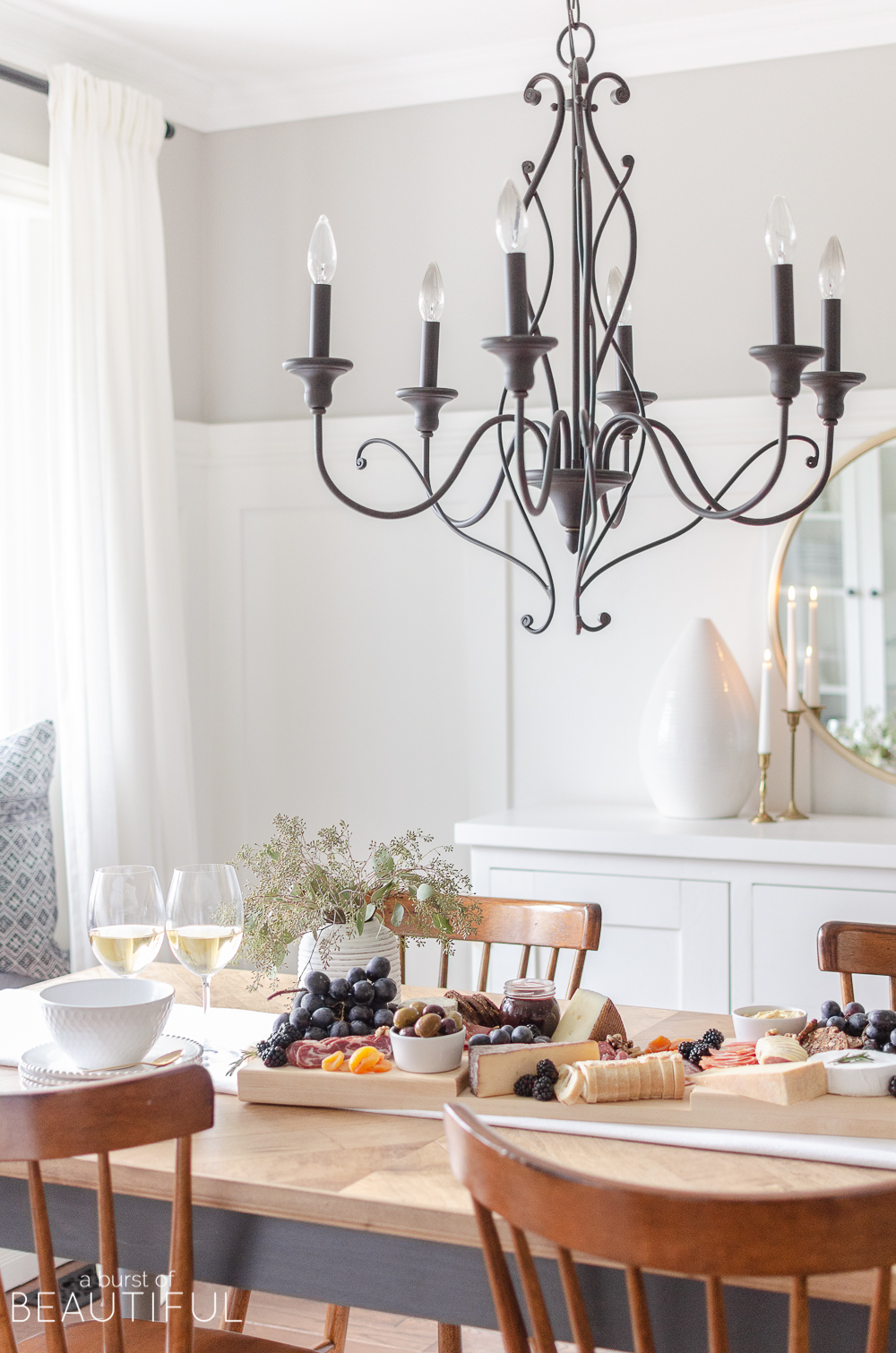 As soon as November hits I start thinking about the holidays. Well, truthfully, I start thinking about the holidays long before November, but that's because I absolutely love Christmas. Twinkle lights aglow on the Christmas tree, mugs of hot cocoa and gathering with friends and family at holiday parties are just a few of my favorite things. What's not to love, right?
So even though I start thinking about the holidays long before November, I feel a little less silly talking about Christmas once November arrives.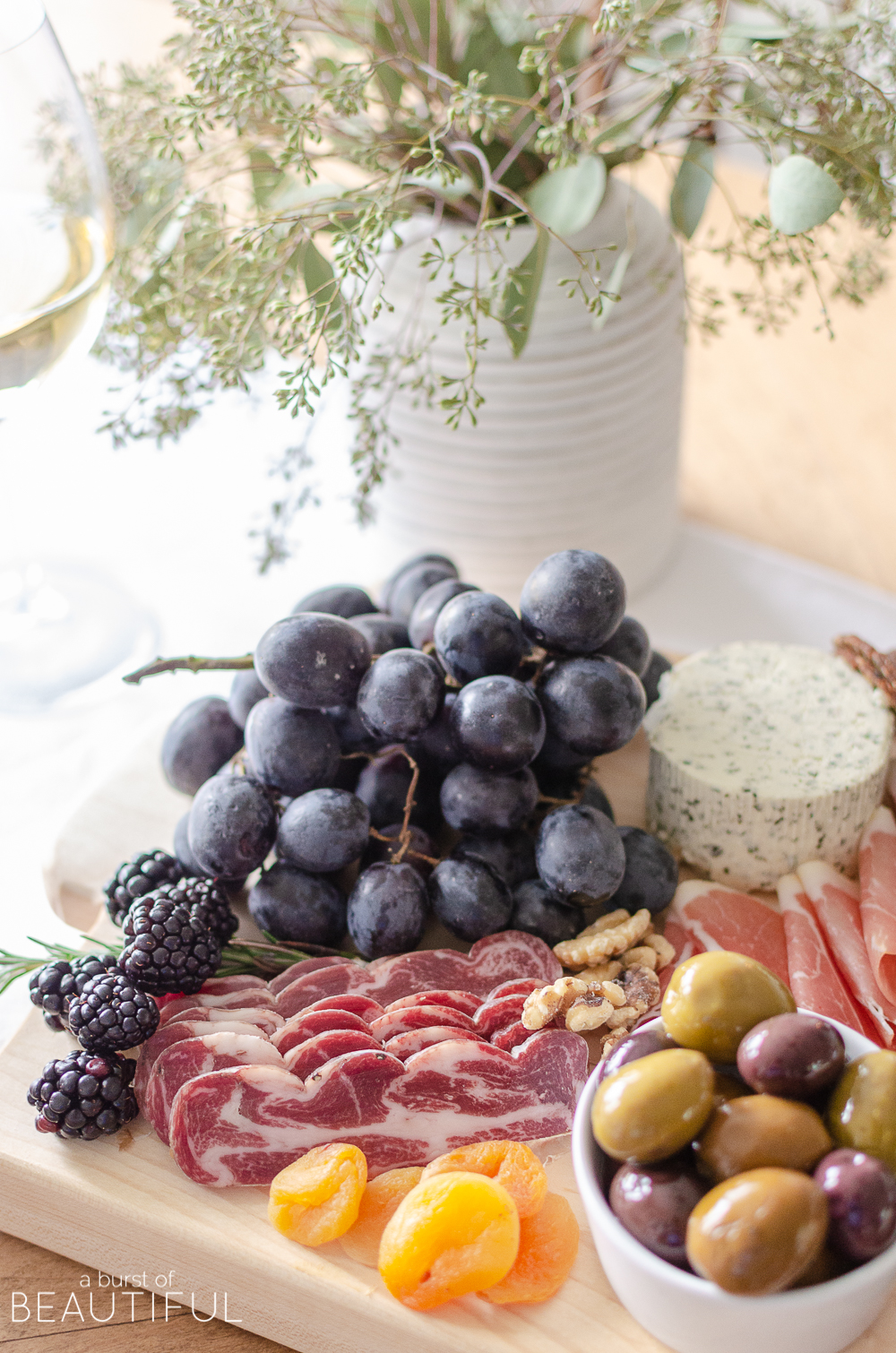 But let's go back to those holiday parties…
There are always so many gatherings this time of the year, from small get-togethers with close friends to huge holiday bashes. It's the season to celebrate. But planning the perfect holiday party takes a lot of organization and time, so I always like to be prepared.
I thought I would share a few of my favorite holiday hosting essentials, along with how to put together the perfect charcuterie board (a favorite party appetizer go-to of ours). So I hope you find this post helpful, whether you're the host with the most or are simply looking for the perfect hostess gift to give this holiday season. Personally, we always love wrapping up a few charcuterie board essentials in a pretty little basket to give our hosts, the goodies can be added to the spread or saved for later. But you could also wrap up a beautiful serving platter, a set of hand towels or a festive candle, all which would show your host you appreciate their hospitality.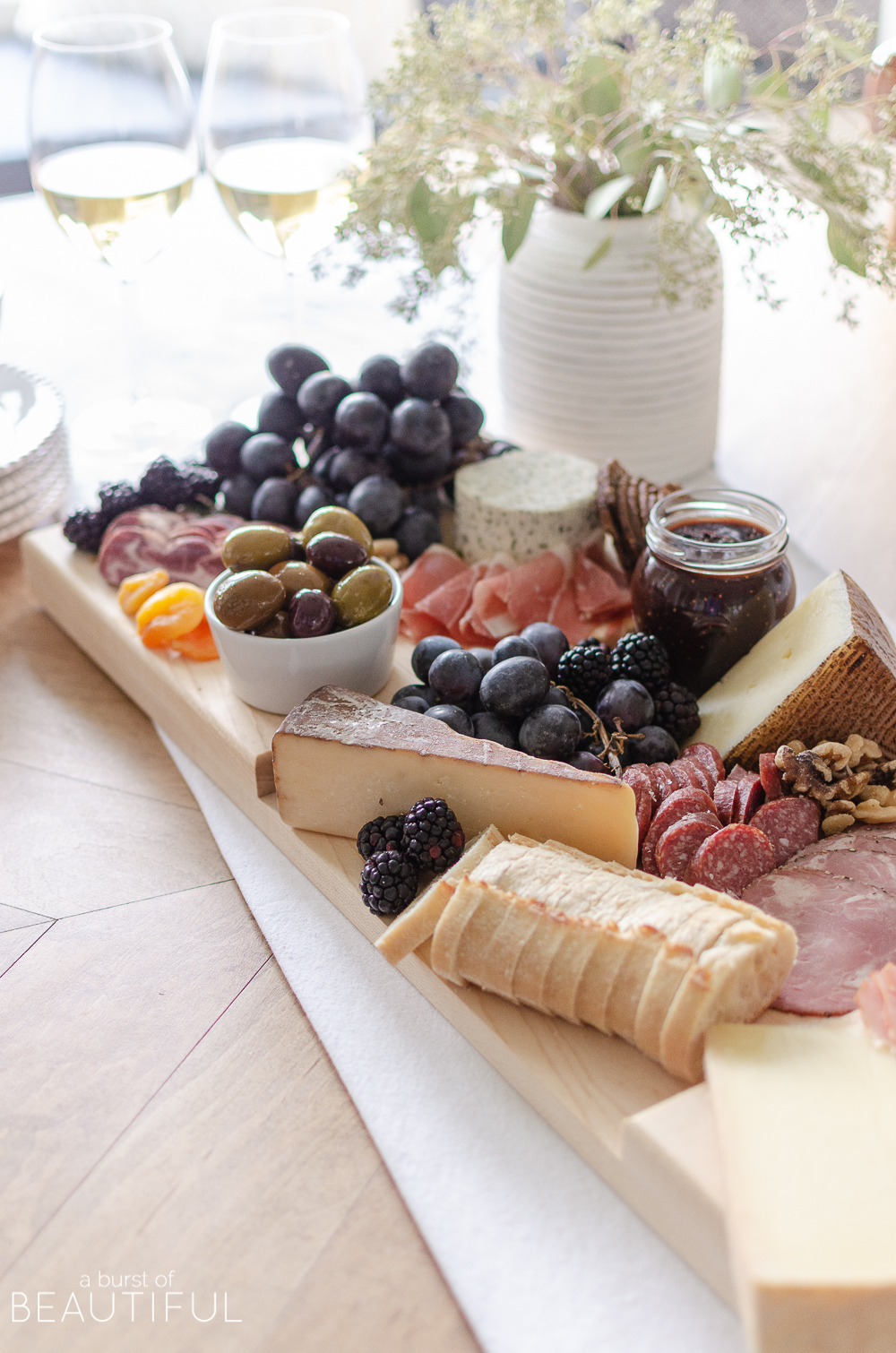 ---
get the look

---
I've always loved the look of a charcuterie board, so full of delicious and mouth-watering food ready to be devoured, it almost looks like a work of art. But the perfect charcuterie board starts with the board itself, not the food. It's always nice to have a little fun and choose a board that's unique and beautiful. There are so many options to choose from in different shapes, sizes, and colors.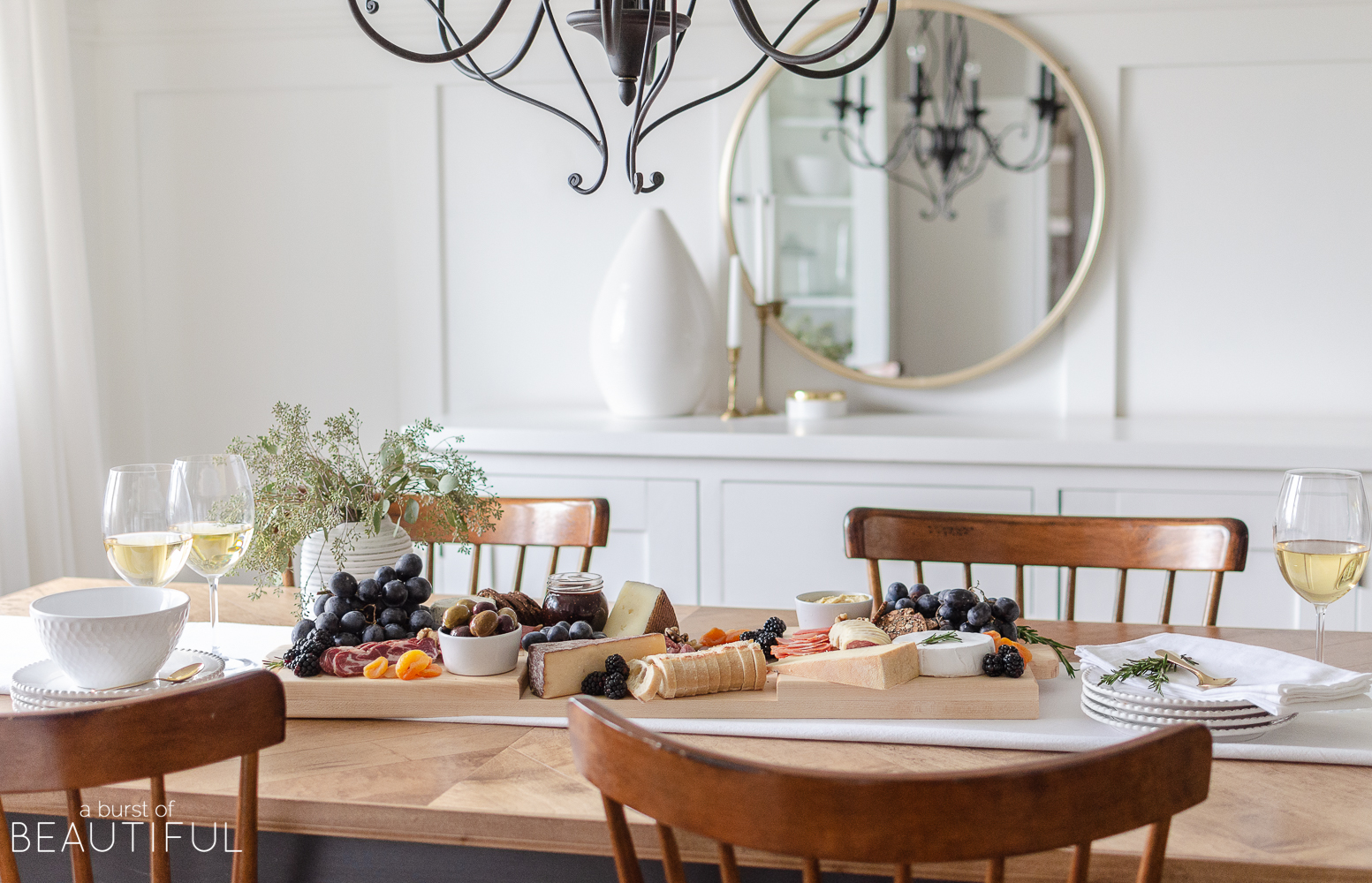 We partnered with our friends at Kreg and Build Something to build our very own charcuterie board for their Holiday Campaign, as usual, Nick did an incredible job, don't you think? He designed a large board with subtle tiers on each side which I love. You can find the free plans here on Kreg's DIY project plan site, Buildsomething.com, along with a ton of great DIY gift ideas.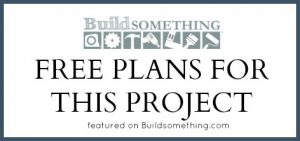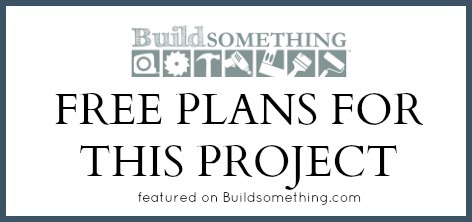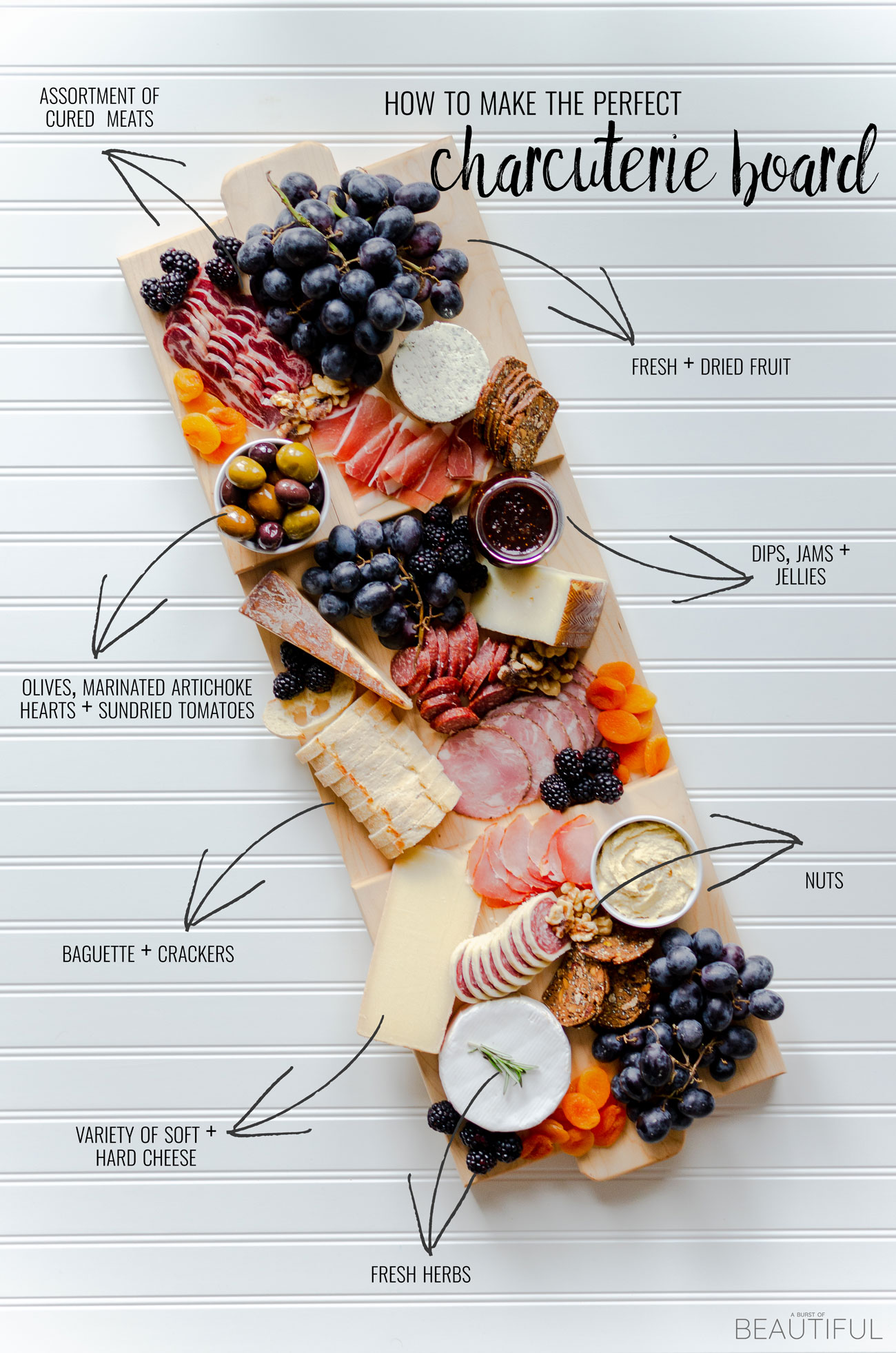 Next, it's time to fill that board full of delicious, sumptuous food!
MEAT | Choose a variety of cured meats in different flavors, we included parmesan-crusted salami, prosciutto, and chorizo.
CHEESE | Cheese is always a crowd pleaser. Add a mix of soft and hard cheese options, like brie, aged cheddar, goat cheese, and pecorino romano.
BREAD + CRACKERS | A mix of fresh bread (think a crusty baguette) and a variety of organic-looking crackers are perfect for pairing with cheese or dips.
ANTIPASTI | Large olives, both black and green are always a great starting point, but you can also add marinated artichoke hearts, sundried tomatoes, marinated red peppers, and pickles.
DIPS | Honey, jelly, and jams are always a welcome addition.
FRUIT | I always like to include a few fruit options, like grapes (large bunches help fill in gaps), but sliced pears or figs and ripe blackberries are also great. You can include dried fruit as well, we added dried apricots for a pretty punch of color.
NUTS | Nuts are great to snack on, so make sure you include a nice mix. We like to use walnuts, pecans, and almonds.
HERBS | A few sprigs of rosemary add a festive touch.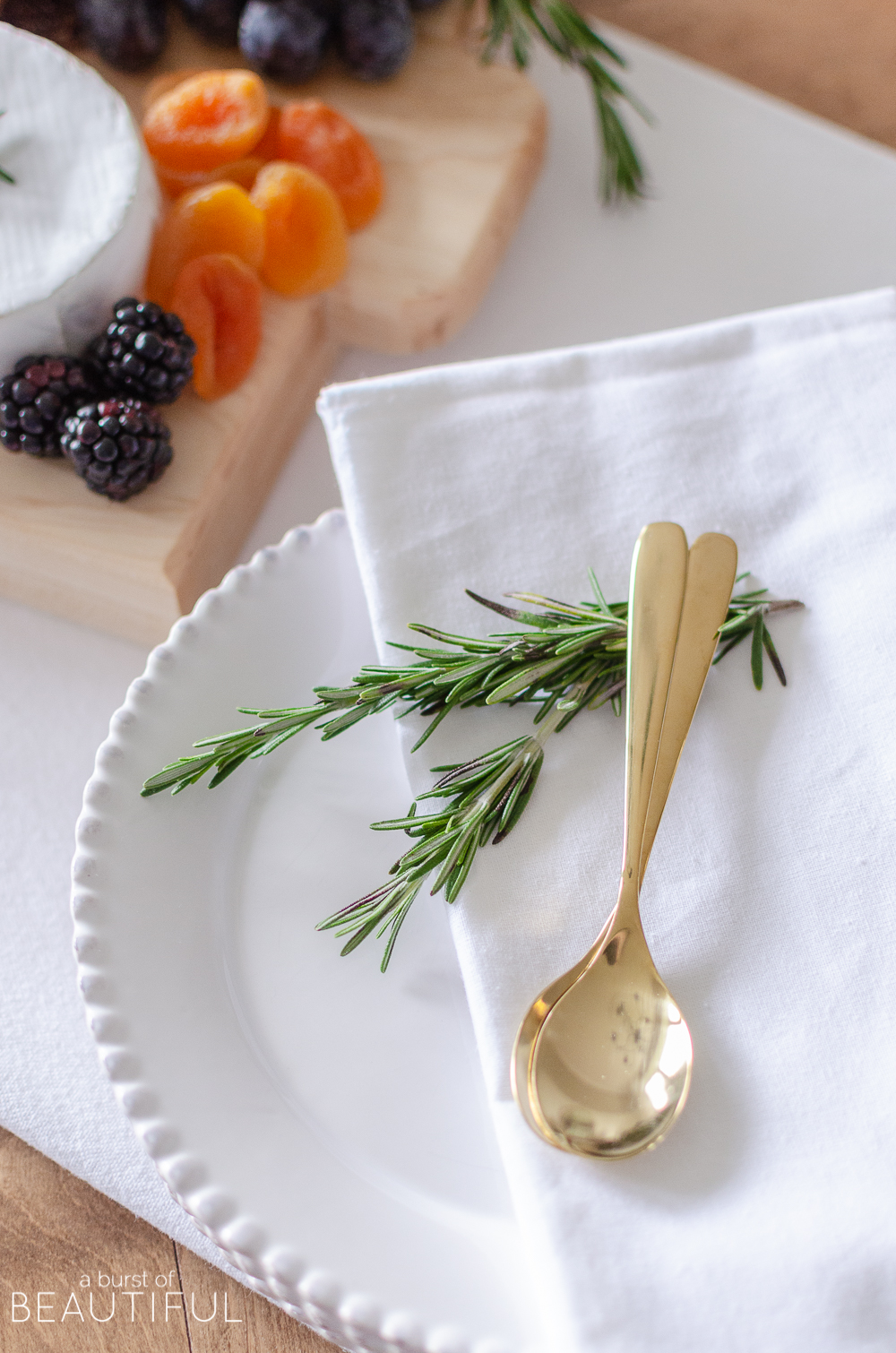 Here are a few helpful tips to remember when assembling a charcuterie board…
Take into consideration the color and texture of the foods you are adding, this is what is going to make your board look beautiful and interesting. We stuck to fruit with deep rich colors, like purple grapes and blackberries.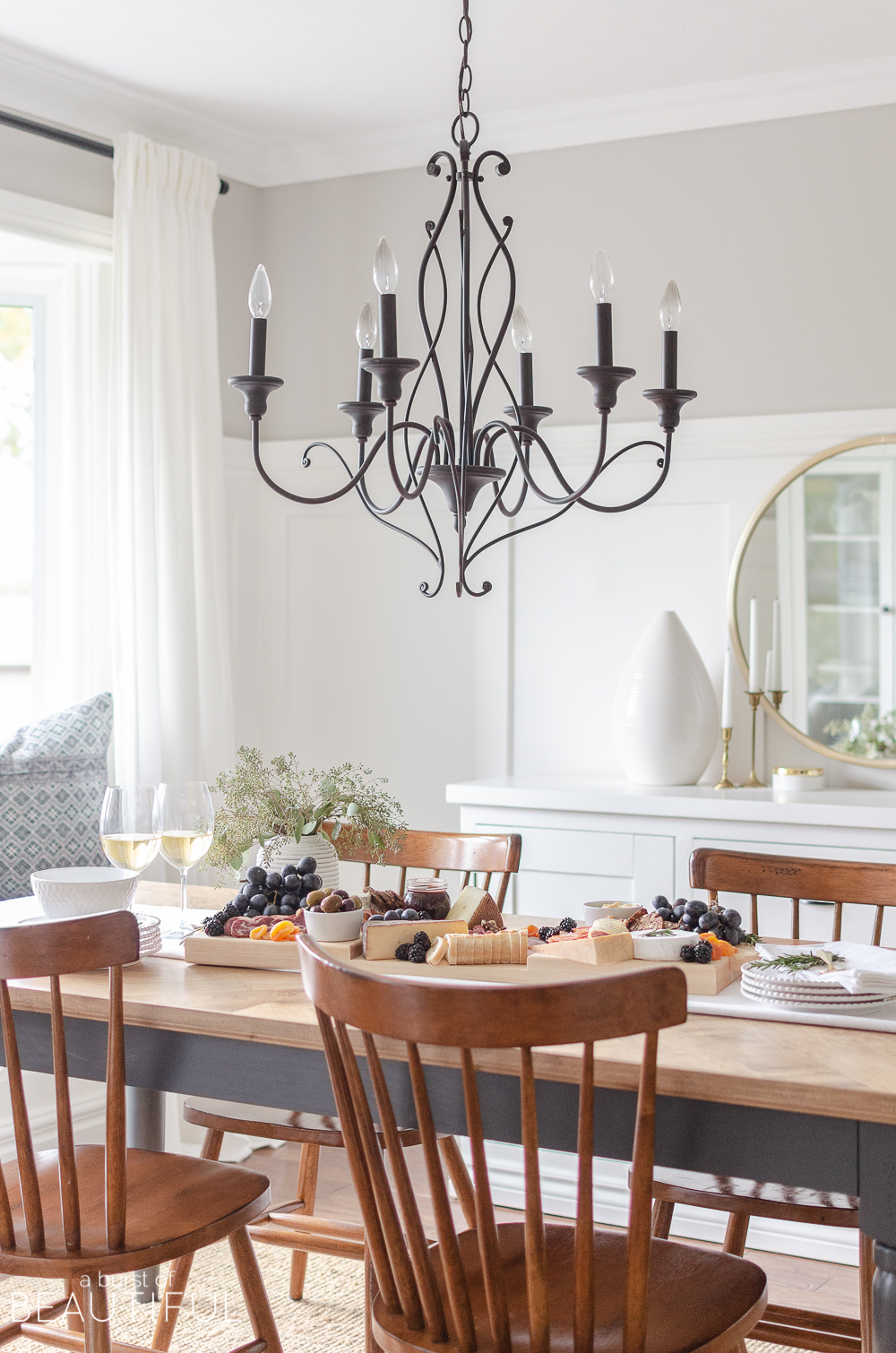 Charcuterie boards are supposed to look full, so don't be afraid of adding too much food. You want your guests to have lots of options to choose from, so pile that food on!
And finally, don't over think it, just have fun with the process. No matter what you choose, it's going to taste delicious and your guests will love it!
Do you add anything different to your charcuterie boards, I'd love to hear if I missed anything!