Add color and personality to a gender-neutral nursery once your little one arrives with these simple design changes.
Last year we went from a family of three to a family of four with the addition of our sweet Ella. During my pregnancy, we decided not to find out the gender of our baby (just like we did with Zoe) and I loved the anticipation and suspense during those nine months. All along I felt I was carrying a boy, so the night she was born I was surprised to learn we had another baby girl. I was thrilled! I grew up with a younger sister, and there is nothing quite as special as the bond sisters share. I knew Zoe and Ella would be best friends from that moment on.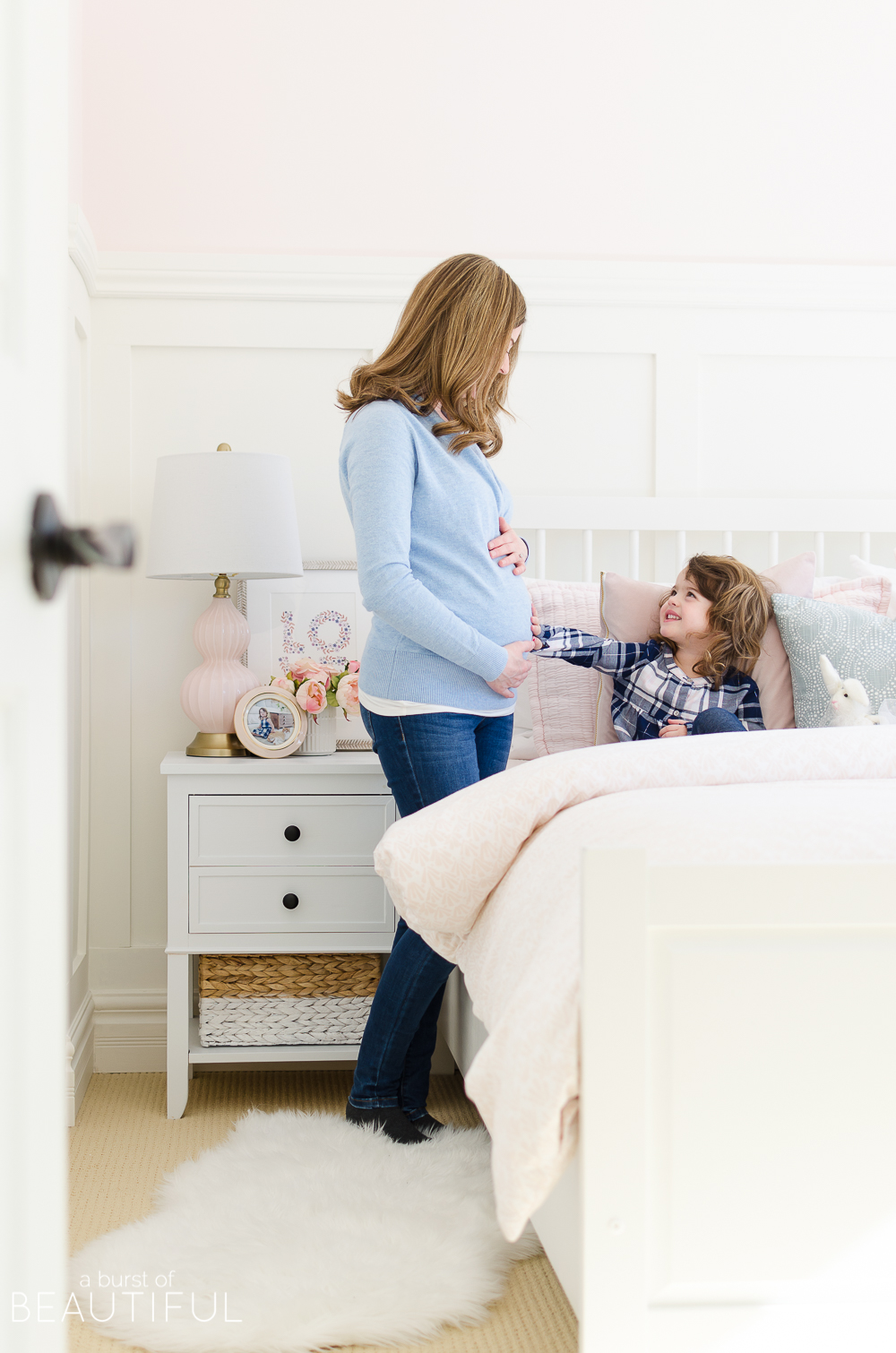 Now, as much as I loved carrying that anticipation, the planner in me really wanted to have a completed nursery to bring our baby home to. I know those first few months of baby's life are chaotic and stressful as you adjust to a brand new routine while running on no sleep. I wanted to have a peaceful space to enjoy with our family so we went ahead and designed a gender neutral nursery (you can see the full reveal here).
It was such a pretty space that I almost didn't go ahead with stage two of our nursery reveal.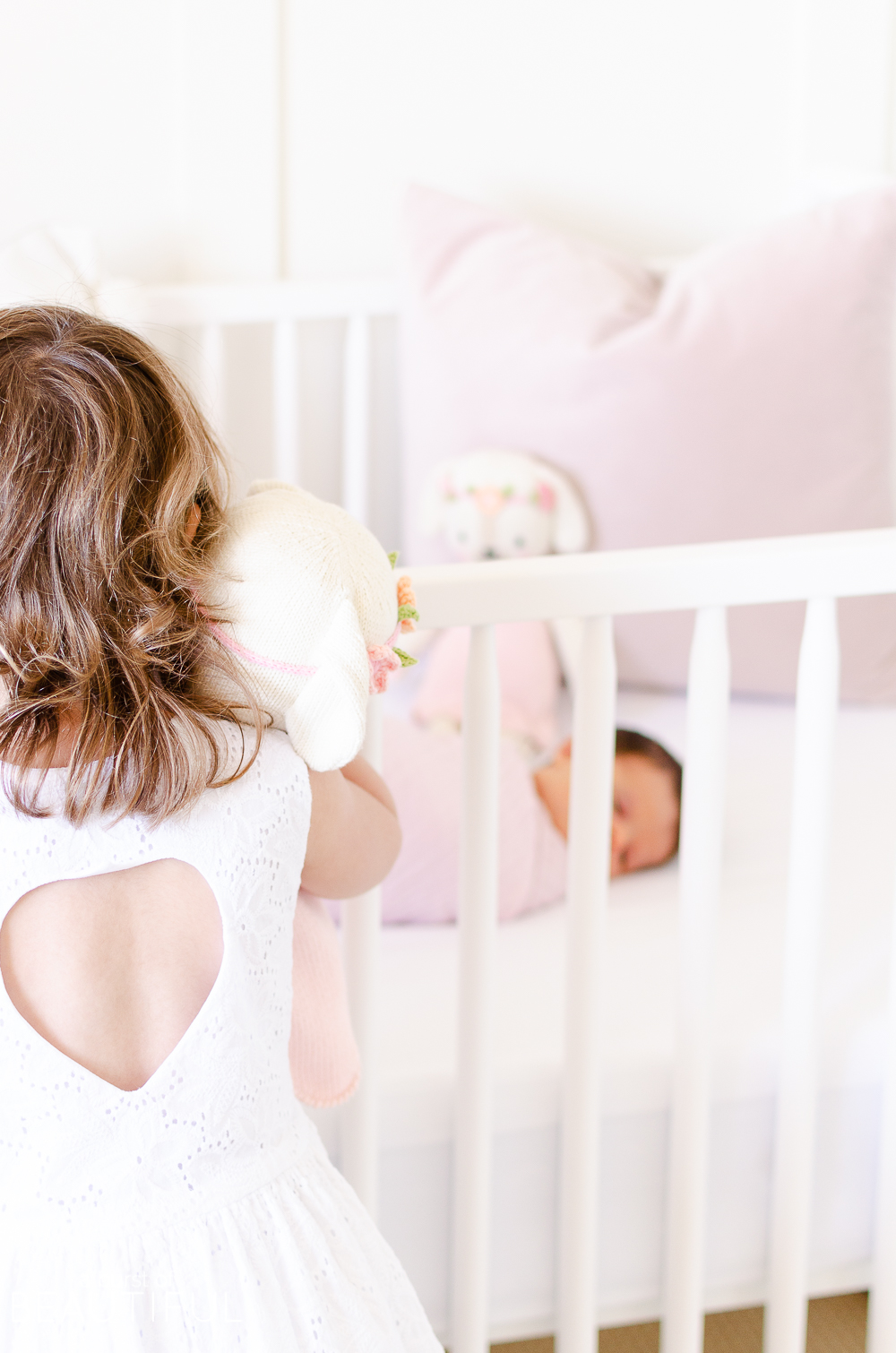 I initially designed her neutral nursery with the idea that once our baby arrived we would update the space to reflect a baby boy or a baby girl. All of the foundation pieces would remain the same, but we would make small changes to add personality and character to the room.
That's all I am going to say for now, because I don't want to give too much away before the reveal later this week. In the meantime, you'll get a pretty good idea of the direction we took with her room by the design plan I created below. And I hope it will provide some design inspiration if you're looking for ideas to design a similar space in your own home.