Happy New Year, friends!
I cannot believe we are ushering in the start of another year. I know they say the years slip by more quickly with each passing day, and I hate to admit it, but it sure is true. If only there was a way to slow time down. I find I am wanting to savor these moments, days and years even more while our girls are young.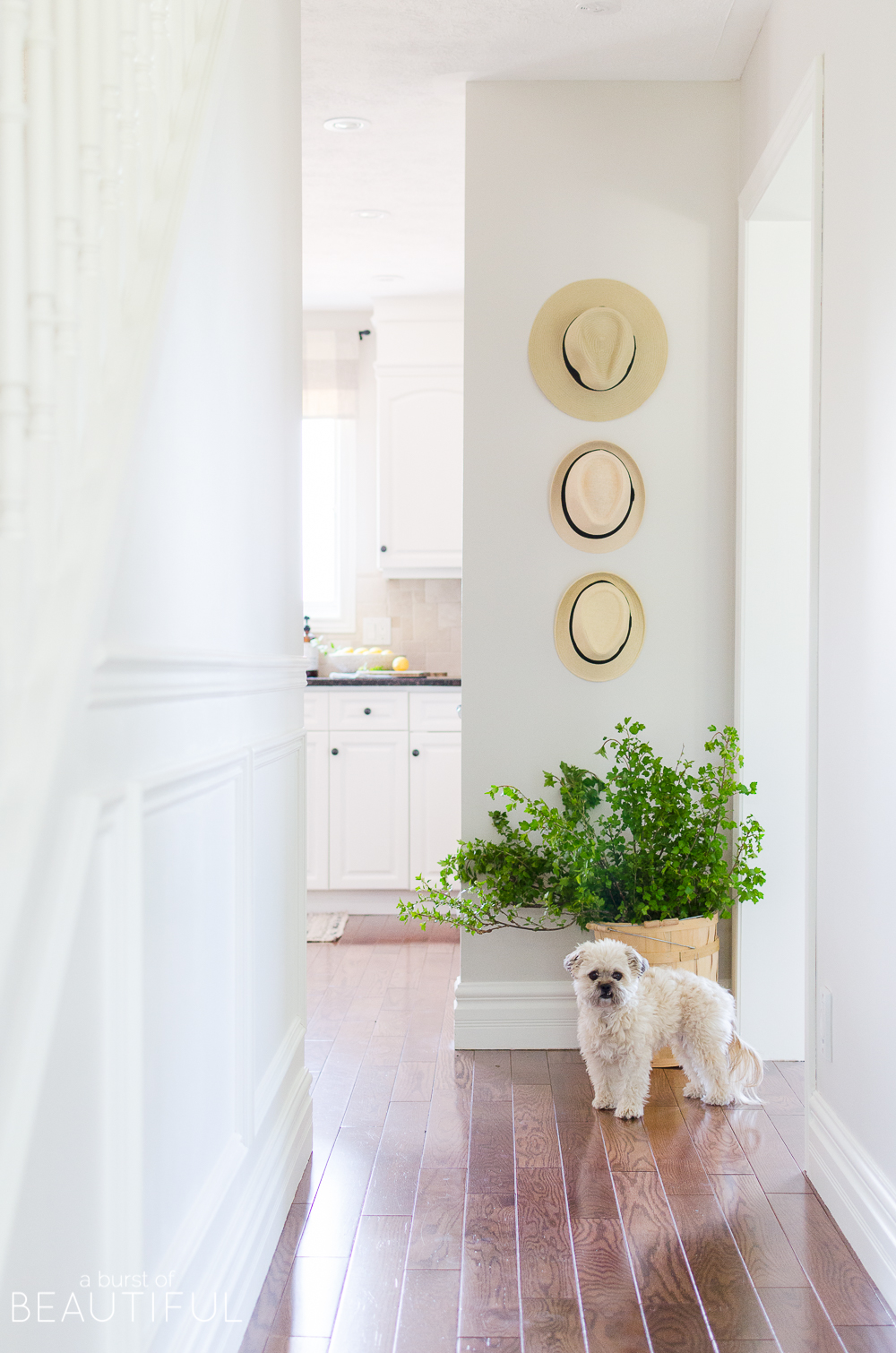 Which brings me to the big question…where we've been for the last 8 weeks. I know it's been radio-silence on our end, and I'm so sorry we haven't been around. We made the decision to step back from our blog and social channels over the holidays. It was a tough decision to make, we love this community and sharing and connecting with all of you every day, but it was something we needed to do.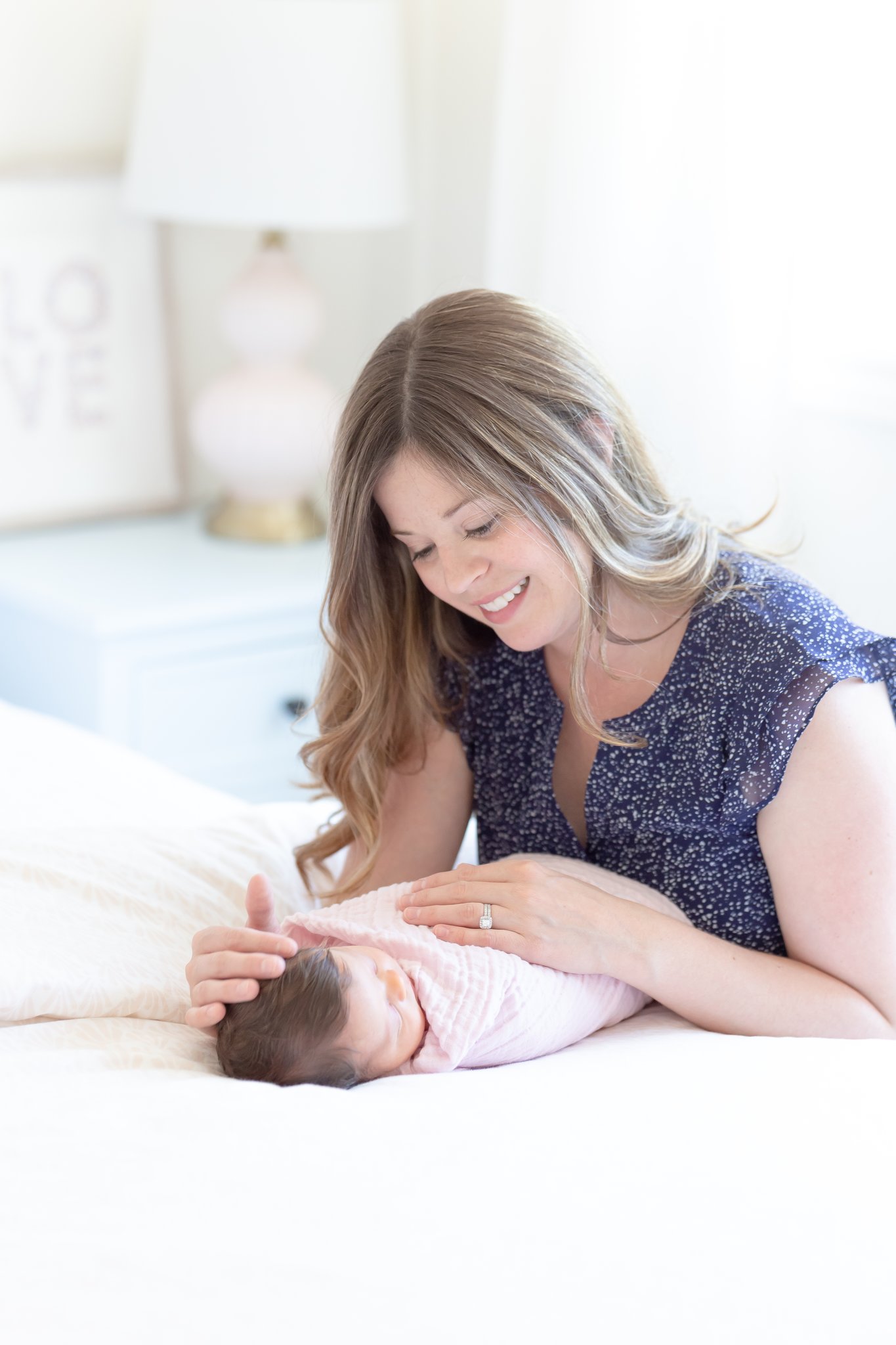 Last June we welcomed our newest addition to our family, sweet Ella! It has been absolutely amazing getting to know this sweet soul and watching her and Zoe connect as only sisters can, but (like many who run their own business), I didn't really take any time off. I was trying to do it all, and if I'm being honest, I was struggling. Like, really struggling.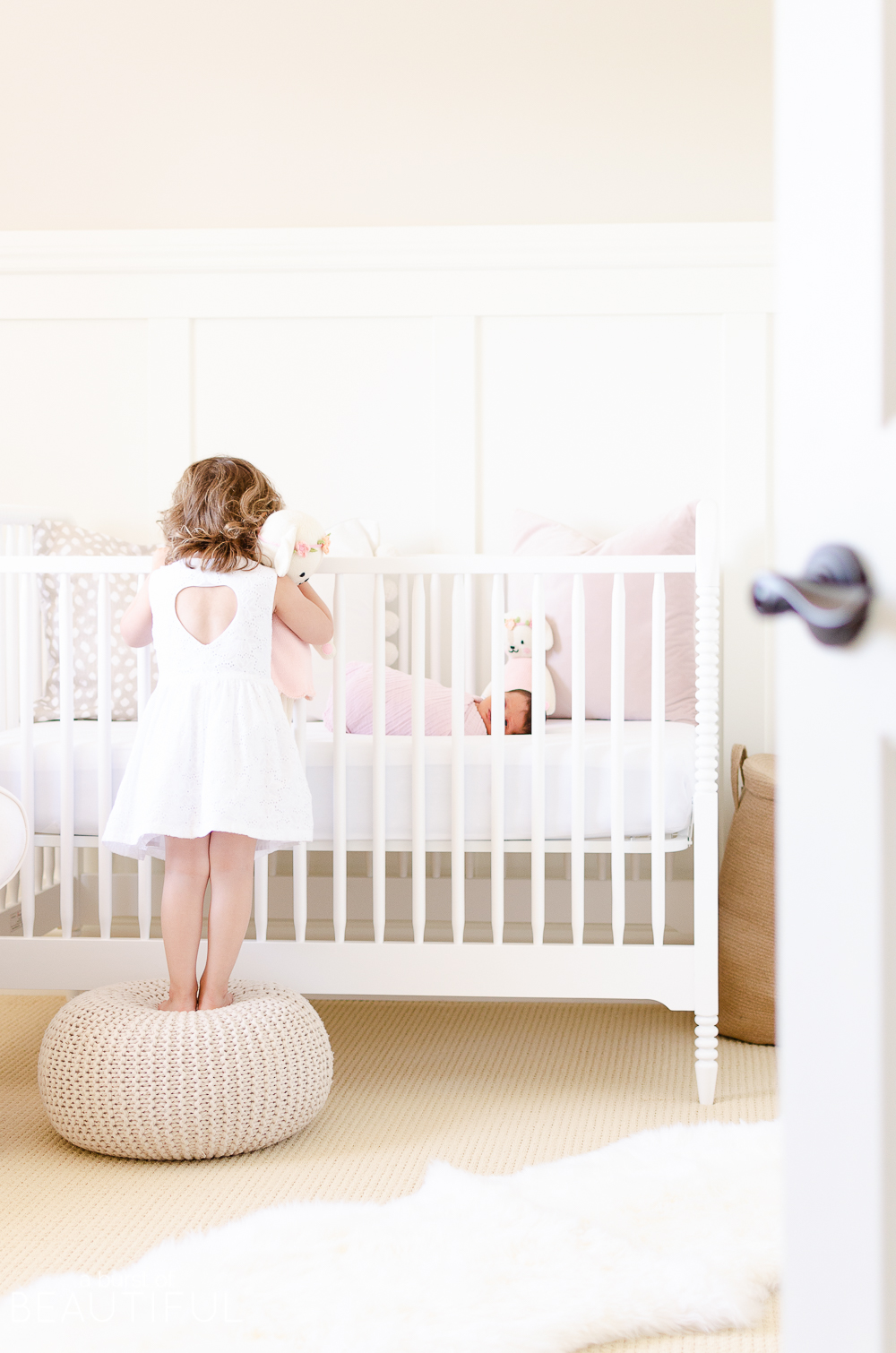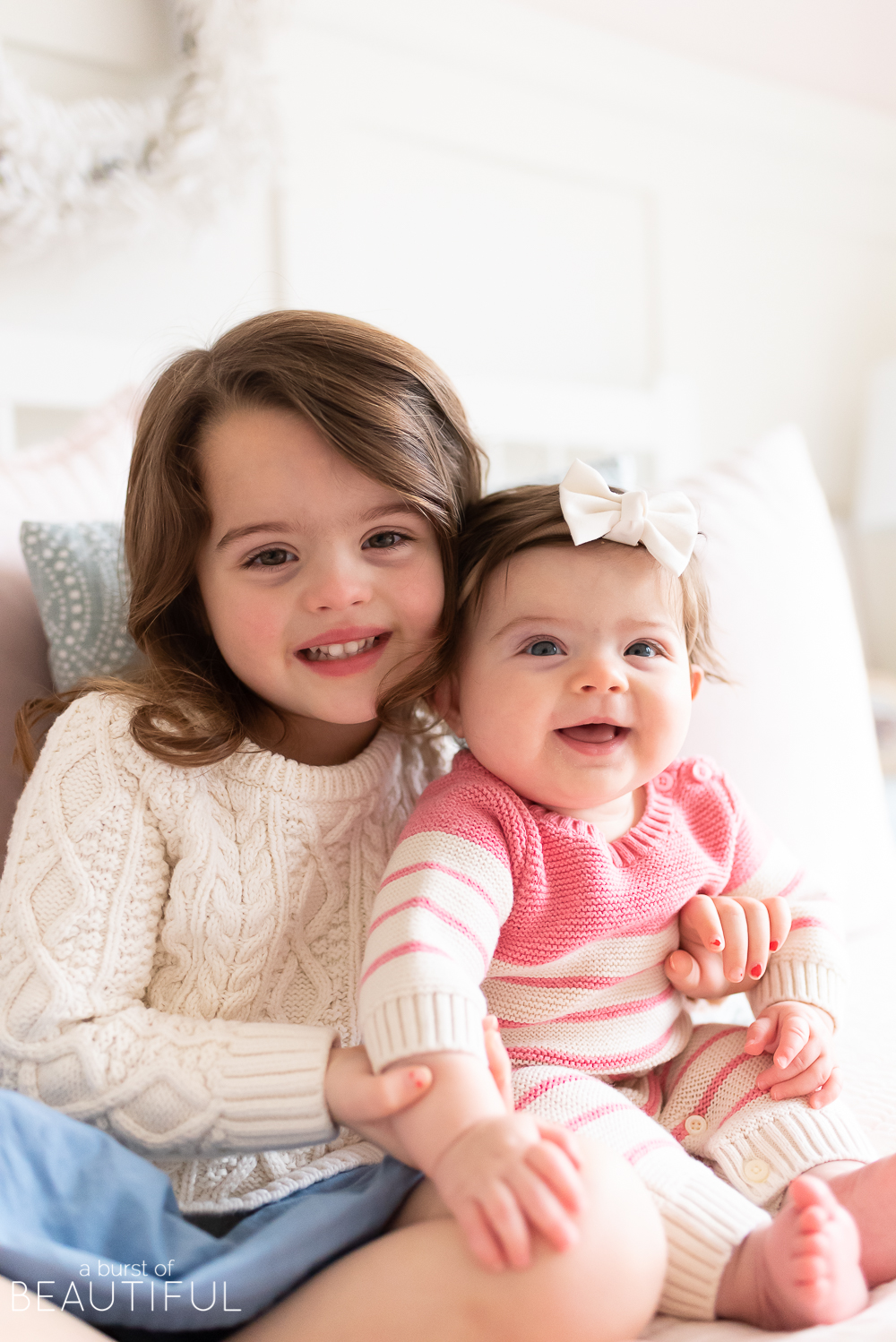 I was trying to be the best mom and wife I could be. I wanted to give all of my attention to our girls, so I filled our days with activities, adventures, and learning. I worked around-the-clock to keep a spotless house, which was crazy because with a preschooler and a new baby the messes just kept piling up. And I always hoped to have a healthy and delicious meal on the table when Nick came home from work…ha!
On top of that, I was trying to run a successful business during the busiest time of year in our industry.
I love Christmas and I had prepared and planned for some really great holiday content I was super excited about. I was working so hard to pull it all together, but by mid-November, with deadlines looming, I realized I just couldn't do it. I was feeling stressed, overwhelmed and completely burnt out. It wasn't the way I wanted to spend our Christmas so we took a step back and decided the world wouldn't stop spinning if we took a few weeks off.
And it was just what we needed! We feel refreshed, energized and ready to tackle some big goals in 2019.
Nick and I spent a lot of our time over the past two months talking about our hopes and goals, like the direction we want to take our business and the plans and dreams we have for our family. And it has me really excited to see what this year has in store for us.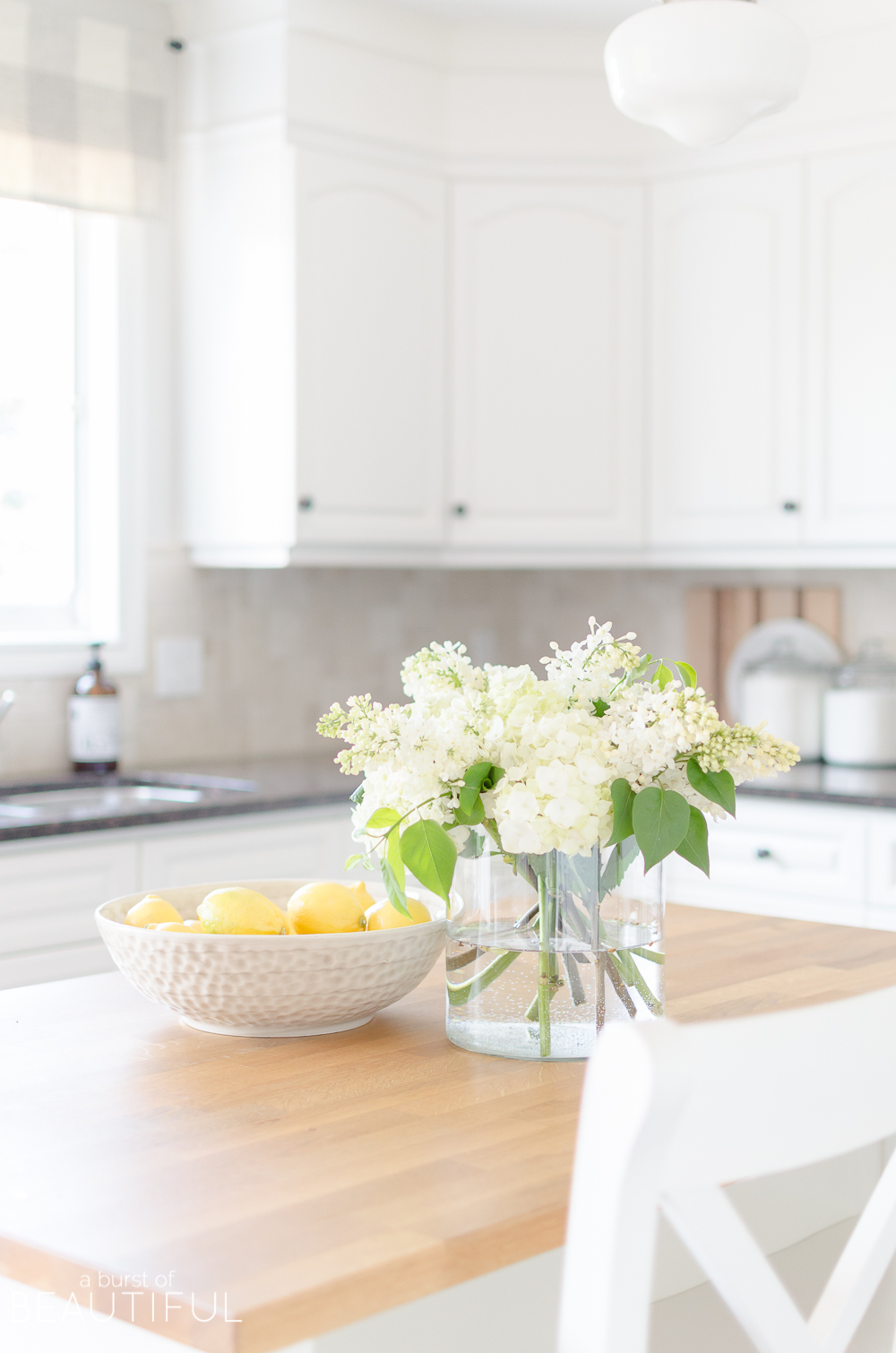 We've toyed with the idea of building our dream home, renovating a complete fixer-upper or simply staying put in our current home. We've gone back and forth a million times and we still aren't sure what the right choice is, but we're content knowing the answer will be clear when the time is right. One of the topics we want to chat (a lot) about this year is being happy with your home. Our house is nowhere near perfect, there are projects and renovations we want to tackle, and countless changes we would make if time and budgets weren't an issue. But regardless of all of the changes we would like to make to our home, we still love it. I mean really love it!
So that is what we want to dive into this year, chatting about creating a meaningful home. A home that is both beautiful and functional, and simply fills you and your family with joy. Whether it's your forever home or simply a temporary stop in your journey, there are so many simple and low-cost ways you can create a home that you love and that functions well for your family and lifestyle.
Speaking of loving our home, do you want a little sneak peek at some of the projects we are hoping to work on this year?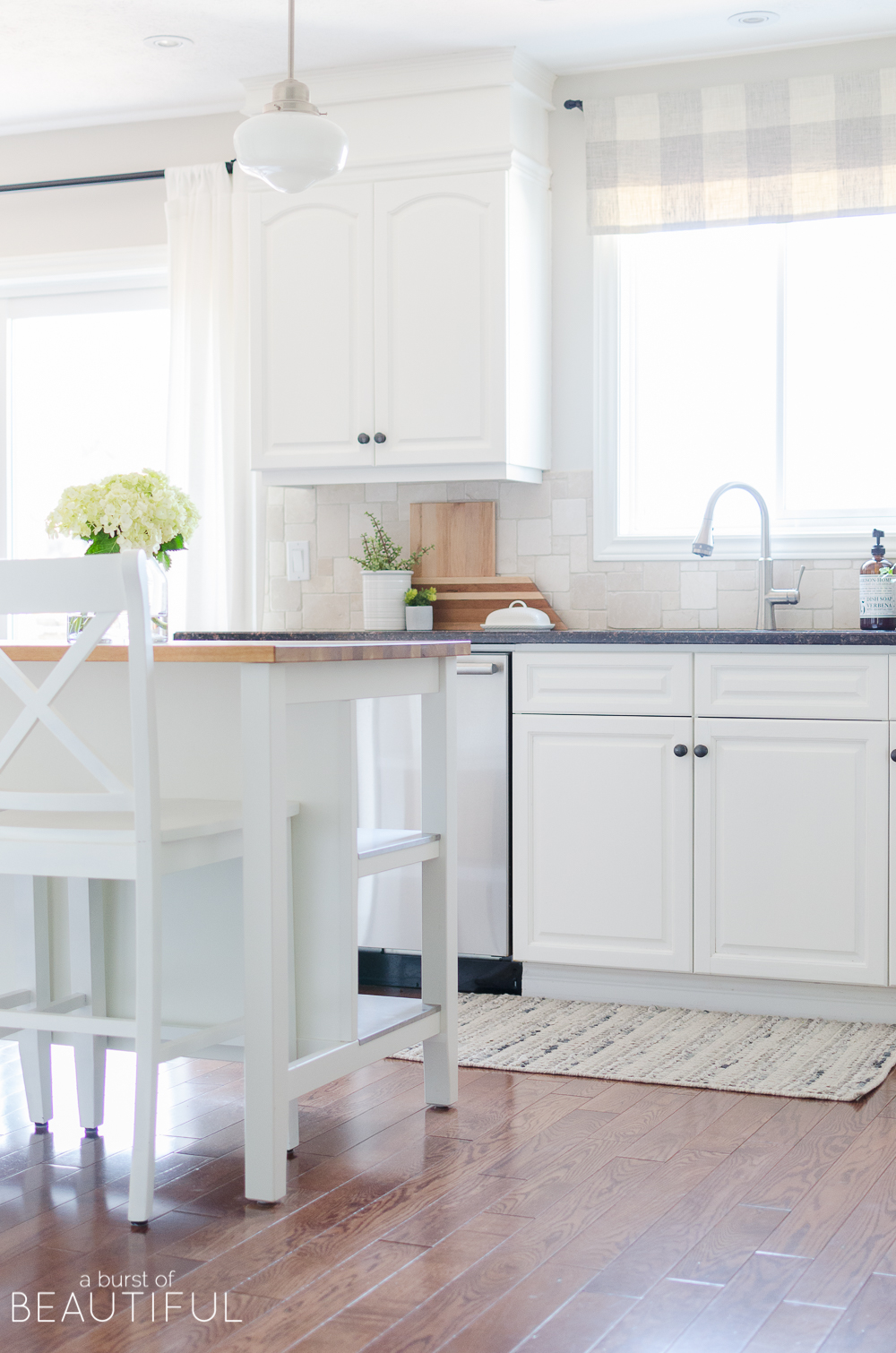 We will hopefully be making a few changes to our kitchen, just for the sake of aesthetics. 🙂 A laundry room and two bathroom renovations are on the agenda and a complete backyard overhaul. Along with some furniture swapping and changing paint colors. These are all projects that will help our home work better for our family, and in return make us love this space of ours even more. Do you remember how we took our basement from an unused space to one of the hardest working areas in our home (see it here)? It doesn't have to be perfect, but it's all about making the best of what you have!
Finally, I want to say a big THANK YOU! We are so grateful for each and every one of you for following along, whether you've been with us since the beginning or this is your first time visiting. It truly means so much to know you are here, following along on this journey with us. We simply wouldn't be able to do what we're doing without you!
Now, we want to hear all about your hopes, plans, and dreams for 2019! You can comment on this post, send us an email or leave us a message on Instagram, we can't wait to start chatting with you again!