The right window treatments have the ability to elevate any space by adding texture, color, and detail. We are sharing our favorites, woven wood shades, roman shades, and drapery panels, and how to get the right look in your home.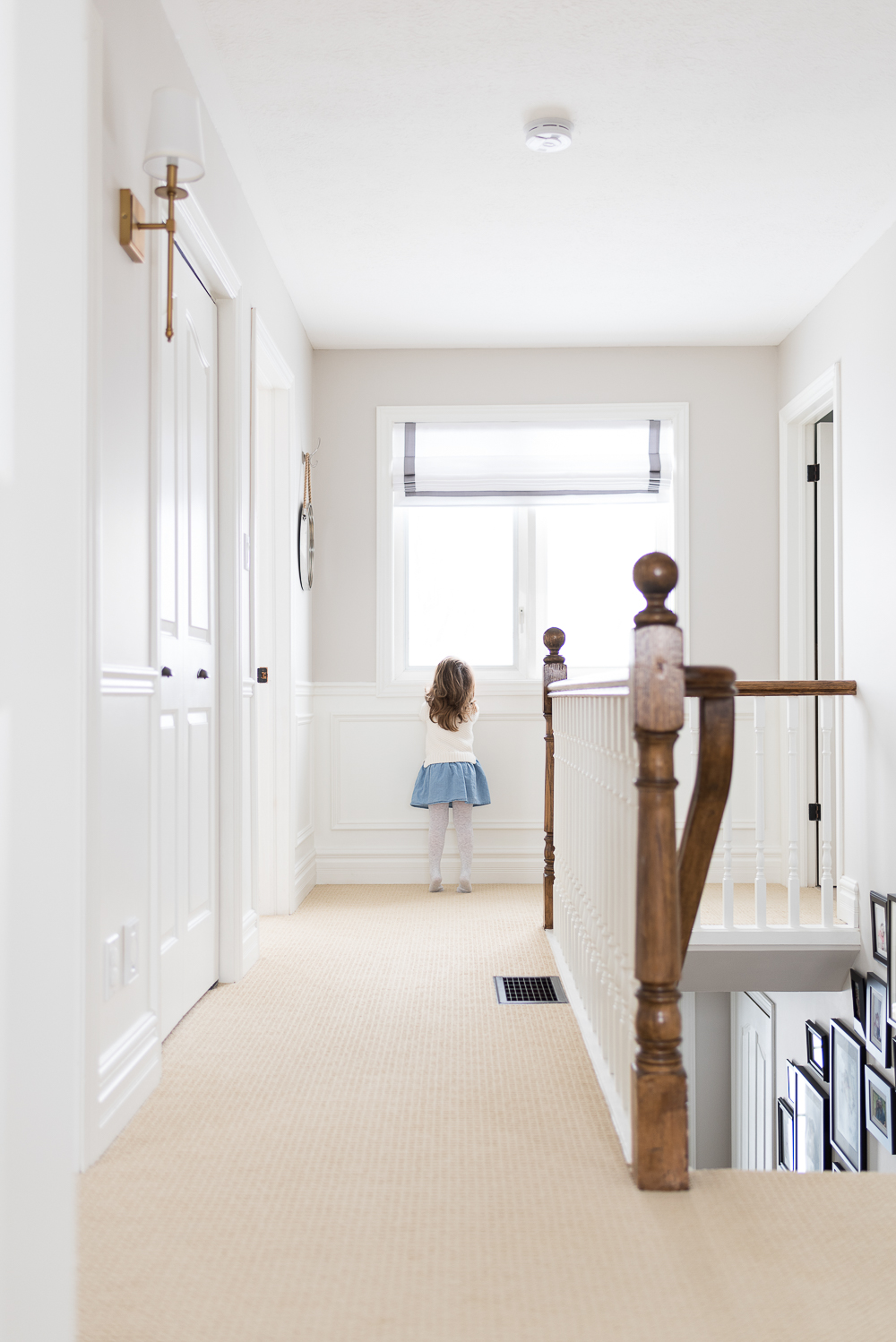 Choosing window treatments for your home can feel overwhelming and a little bit daunting. There are so many different components to take into consideration, from the look you want to achieve to their function or purpose. Not to mention, if you're choosing quality window coverings they are often an investment, so you want to be sure you're making the right decision. 
We've partnered with Blindsgalore over the years to update many of the shades throughout our home and they very quickly became our favorite go-to for window treatments. They have an incredible selection to choose from and are always eager to help, they've answered endless questions from me so that I can be sure we are choosing the right shades for our home and lifestyle. If you're considering new shades for your home, I know you'll be happy choosing Blindsgalore. 
Woven Wood Shades
Woven wood shades are a classic choice when it comes to window treatments. They are a great option if you're searching for a natural look, and they come in many different materials and colours.
There are a couple of things to consider when ordering your shades. First, you'll need to consider privacy. If left unlined, they will be sheer, which is a great option for a kitchen, or even a living room, but if you're looking for a little more privacy you'll want to choose a privacy liner or even a blackout liner, which are perfect for bedrooms. We opted for the blackout liner in Ella's nursery and it has been so great for naps and early bedtimes, while the rest of our shades are lined with a privacy liner. 
You'll also need to consider lift options. We chose the cordless lift because it gave us peace of mind. So while we never need to worry about our girls or pets becoming tangled in the cords it also gives our windows a streamlined look.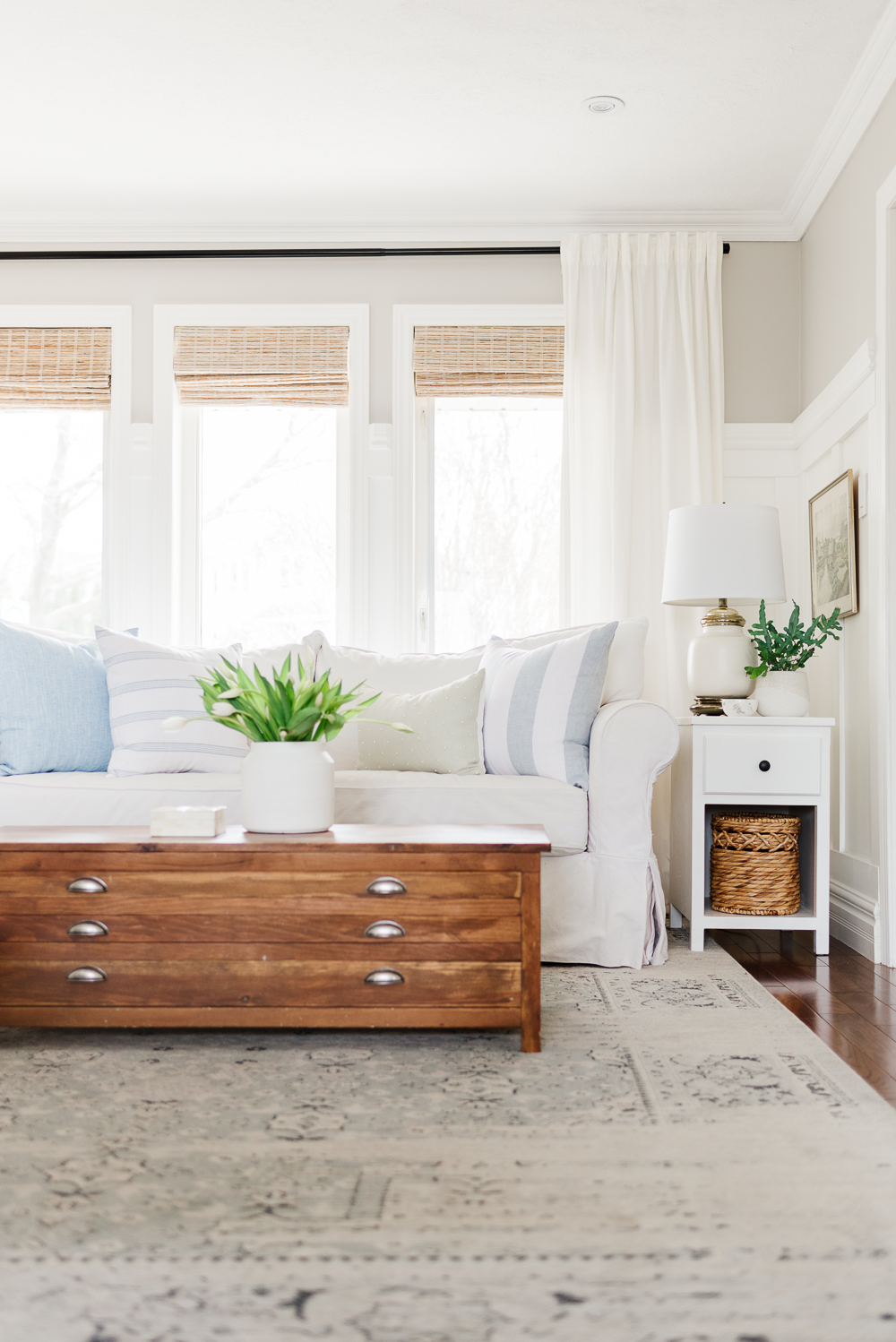 Living Room
Type: Bali Natural Shades
Colour: Beaches Sands (discontinued)
Similar Colour: Faroe Twine
Lift: Cordless
Liner: Privacy liner
Accent: No accent
Ella's Nursery
Type: Bali Natural Shades
Colour: Faroe Oyster
Lift: Cordless
Liner: Blackout liner
Accent: No accent
Zoe's Bedroom
Type: Bali Natural Shades
Colour: Beaches Sand (discontinued)
Similar Colour: Faroe Twine
Lift: Cordless
Liner: Privacy liner
Accent: No accent
Roman Shades
Roman shades are a great way to incorporate the softness of drapery panels, combined with the clean lines of a custom shade. And because Roman shades are available in so many different styles and fabric choices they look great with any design aesthetic, from airy and romantic to masculine and modern. It all depends on the material, color, and fold you choose. 
Recently we added a roman shade to our upstairs hallway window and I can't get over how much it has elevated this space. We chose the Blindsgalore Designer Roman Shades (Solids), in Linen Texture (White) with Pewter accent, and the Plain Fold.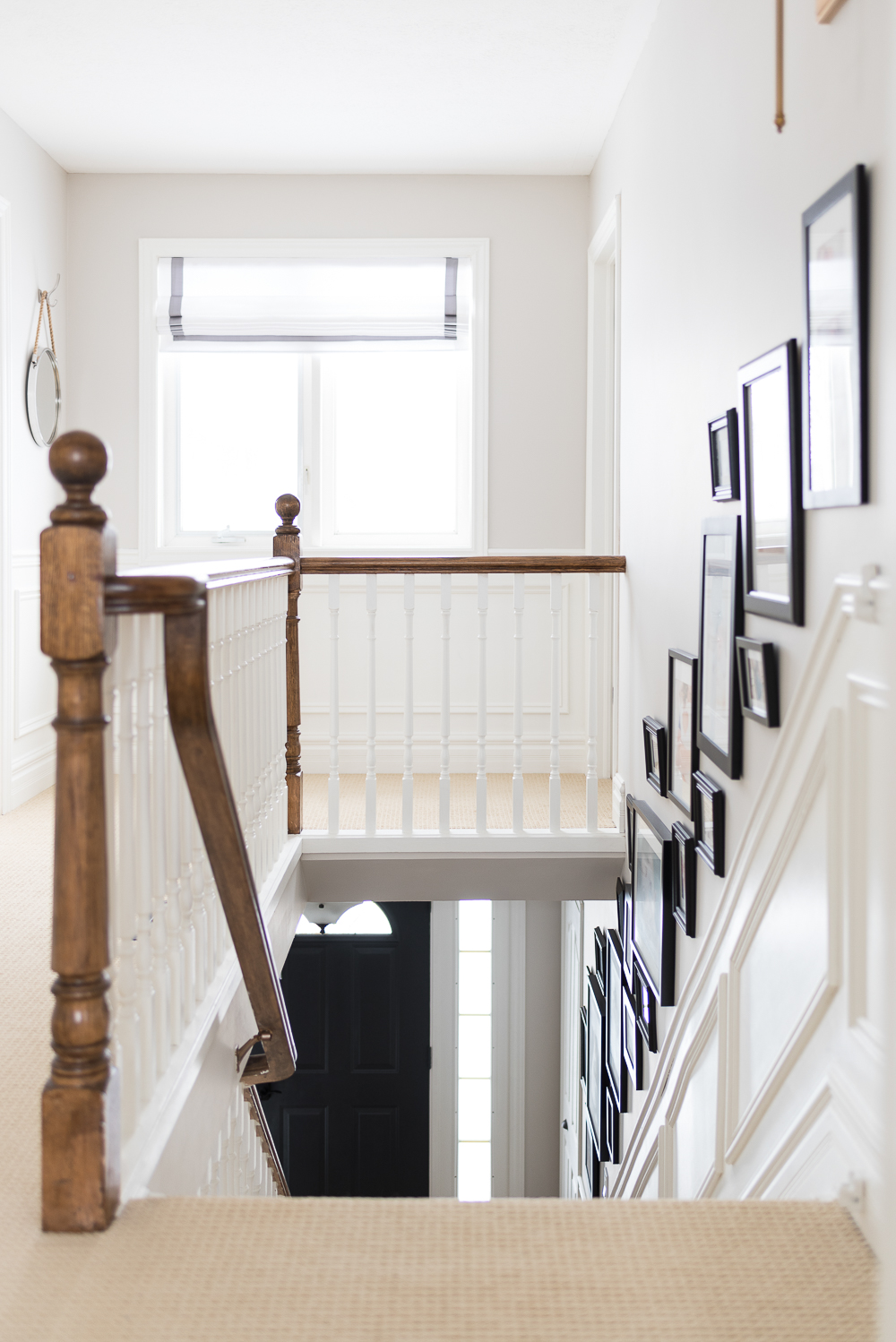 Hallway
Colour: Linen texture (white)
Fold: Plain fold
Lift: Cordless
Liner: Privacy liner
Accent: Accent in pewter
Drapery
Drapery panels are another great option when considering window coverings. We chose to add inexpensive drapery panels to most of our windows because I love the combination of the soft linen-like material with our beautiful woven wood shades. An important element to remember when purchasing curtains is the length, in most cases you'll want the panels to just touch the floor for a nice clean look.  
Now, we've covered woven wood shades, roman shades, and drapery panels, which leads me to another common question we are asked a lot…do all of the window coverings in your home have to be the same?
The short answer is no! As you can see we've incorporated woven wood shades, roman shades, and drapery panels throughout our home. I think it's important to take into consideration what you are trying to achieve in each space. Are the coverings purely for aesthetics? Or do you need privacy and/or darkness? Once you've been able to pinpoint your needs you can determine the best options for your home.
As long as there is a feeling of cohesion from room to room, your window coverings do not need to be the same throughout. In our case, our woven wood shades are a similar texture and color, we've carried the same drapery panels throughout our home, and the roman shade in our hallways closely matches the material and color of our curtains.
And one final thought, always, always, always order samples. I cannot stress how important it is to actually hold the samples in your hands to see the true color and texture of each material.
Well, I hope this post has helped guide you in choosing the right window coverings for your home. If you still have questions please comment below or send us an email, we are always happy to chat with you.