Build the perfect Easter basket for your little ones with these sweet and practical gift ideas.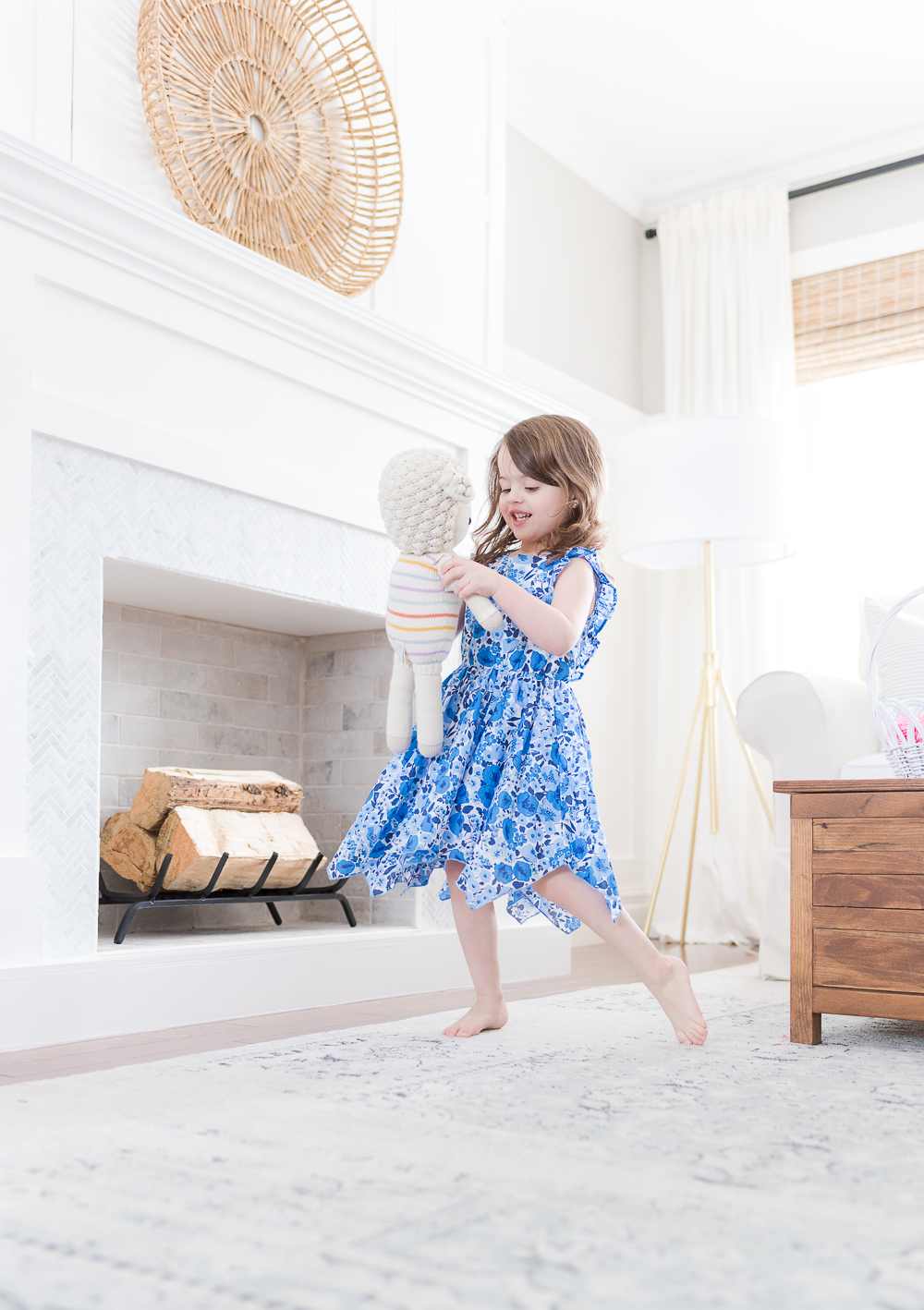 Gift giving is my love language. I love the challenge of finding the perfect gift, right down to the pretty packaging. In the weeks leading up to a holiday, birthday or special occasion I will spend hours browsing my favourite shops looking for ideas that will lead to a thoughtful and personal gift.
I especially love choosing gifts for our girls, which can be challenging. It's so easy to get caught up in the hype and buy the latest and greatest toys, but we really try to stay away from just getting them more stuff. Instead, we do our best to consciously choose gifts the girls will love and use, otherwise within a few days they will end up in a closet or basket never to be looked at again.
And because I spend so much time thinking about gift giving, I thought it would be fun to share my formula for building the perfect Easter baskets for little ones.
But before we get to the actual gifts, don't forget to start with a beautiful basket. I bought two classic white wicker baskets this year for our girls knowing we will use them for many more years to come. There are so many adorable baskets in different colours, shapes, and materials so have fun and choose a basket that you can use year after year or that can be repurposed after Easter.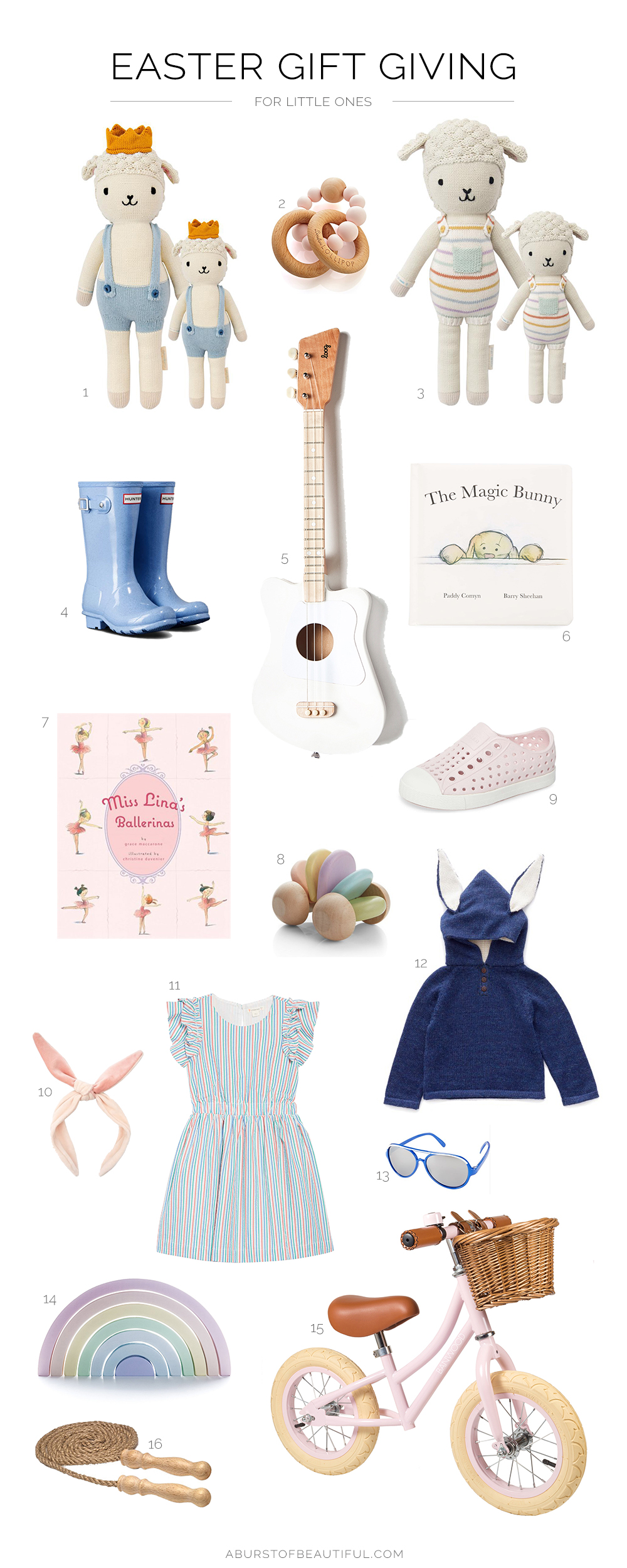 Stuffies
What child doesn't love cuddling a brand new doll? There are so many beautiful plush toys to choose from today, but these ones are our favourite. Not only are they handmade and of heirloom quality but they also promote the most wonderful message about kindness (learn more here). These dolls are my go-to gift for any little ones in our family.
Books
Reading is big in our family so we really want to encourage a love of books and reading in our girls. And even though we regularly visit our library, we like to build the girls collection of classics and new favourites. So no matter the holiday you can bet they will be unwrapping a brand new book.
Imaginative Play
This is where we try to get really creative. We aim to buy toys that are unique and beautifully crafted as well as encourage learning and fun! Musical instruments, wooden stacking blocks, and craft activities are just a few fun ideas we usually turn to.
Clothes
Easter is the perfect time to update your little one's spring wardrobe. We usually end up stocking our girls' closets with sundresses, rompers, sandals, rain boots, pajamas, bathing suits and fun accessories like headbands and sunglasses. Kids go through clothes so quickly, so I find we can never have enough!
Outdoor Play
The warm weather is just around the corner so outdoor toys and activities are always a great idea to give as Easter gifts. Bicycles, skipping ropes, hula hoops and sidewalk chalk are just a few ideas that will get kids outside and moving!
Sweet Treats
It wouldn't be Easter without chocolate, right? While we don't go overboard we always make sure the girls have a few treats in their Easter basket. If you want to give a homemade sweet treat our Easter Candy Popcorn is a must!
Well, those are our six ideas we typically use to build the perfect Easter baskets for our girls. I know gift giving can sometimes feel overwhelming, so I hope our list provided a bit of inspiration and a few new ideas. What do you like to give for Easter? We'd love to hear your ideas, leave us a comment below.