Build your own retro-inspired record cabinet to house your turntable and vinyl collection with our free plans!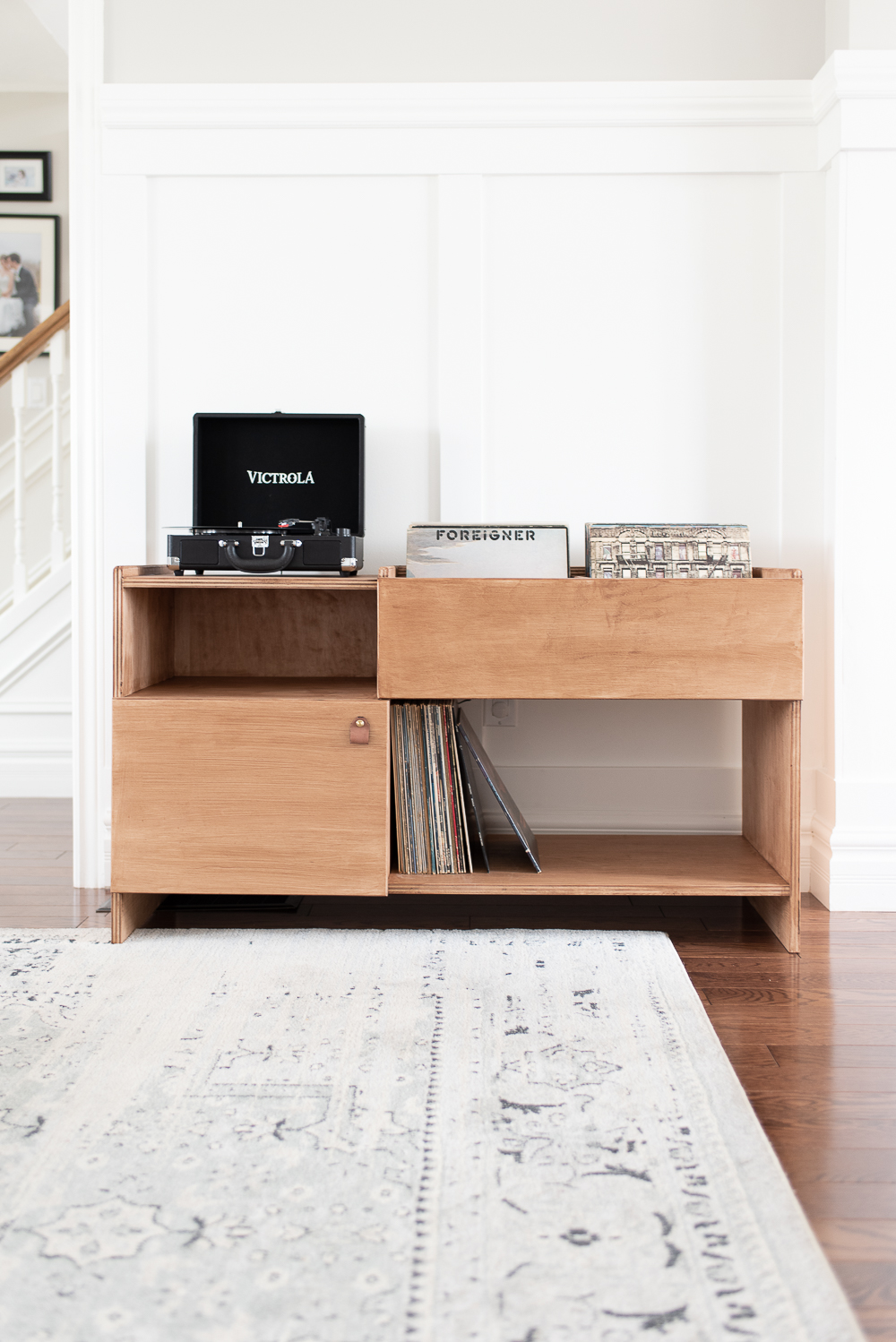 I don't think there's a day that music isn't flowing through our home for at least a part of the day.
Before kids, Alicia and I played music as background noise, but now it has become part of the fabric of our day. Maybe it's because our daughter Zoe is such a music lover. She loves all music. We've caught her singing a little bit of every genre.
From Prince's Purple Rain to Johnny Cash's Ring of Fire, she loves it all. Throw in a little Taylor Swift, The Beatles, Spice Girls, Adele, and her favorite Disney soundtracks, and it shows how well-rounded her musical experience has been in four short years.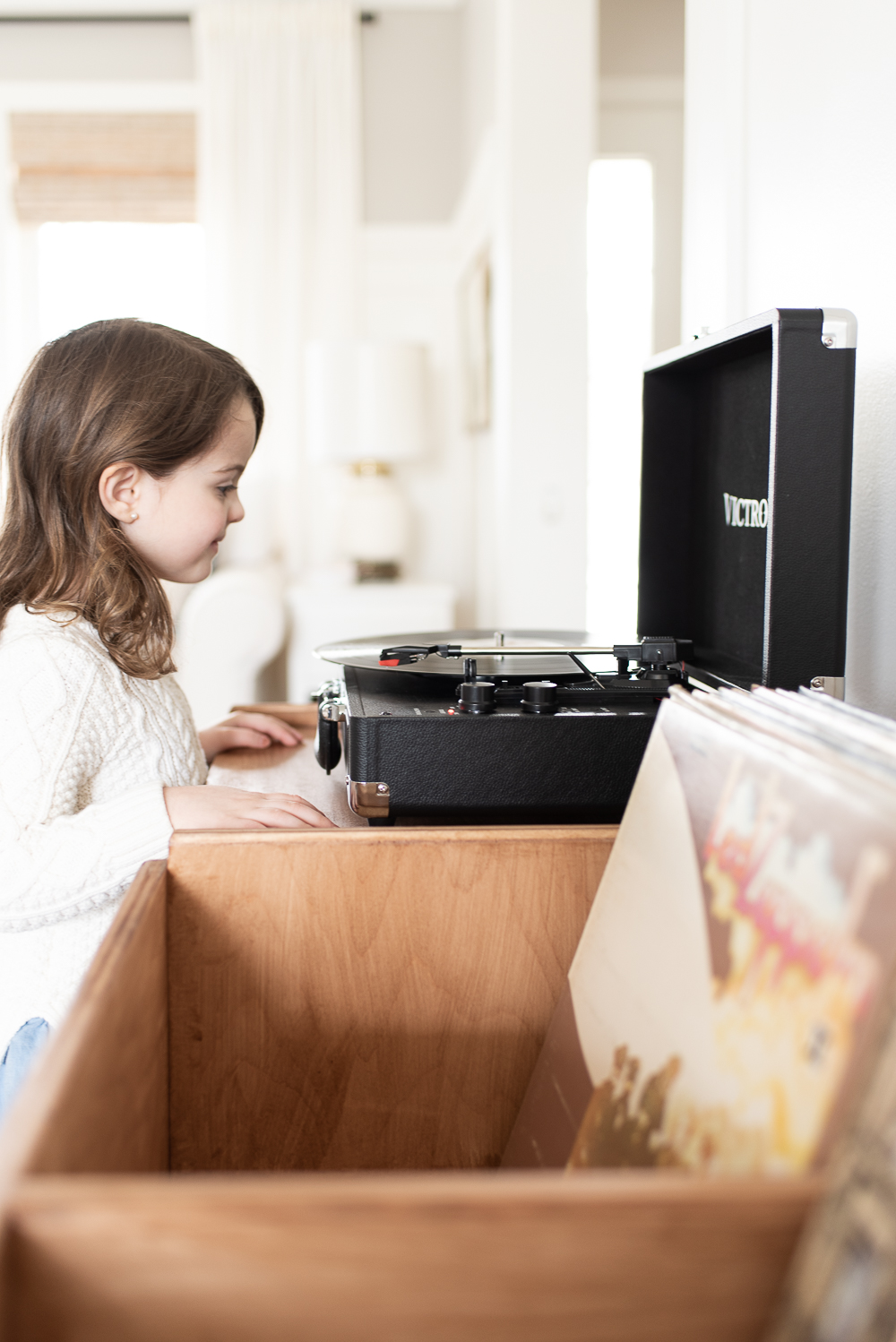 She's also known to grab her microphone, best dress and turn our coffee table into her concert stage. One day she is Ariana Grande, the next a Spice Girl, the next Celine Dion, the next Judy Garland, and the next Madonna (I'm not even sure how she knows who Madonna is?).
Sometimes she'll sing actual songs, but the best performances are when she makes up a story on the fly and turns it into a song! Seriously, the cutest and funniest thing ever.
Dancing usually goes hand-in-hand with the sound of music in our home. Our living room often becomes an impromptu dance floor where we bust out our best moves.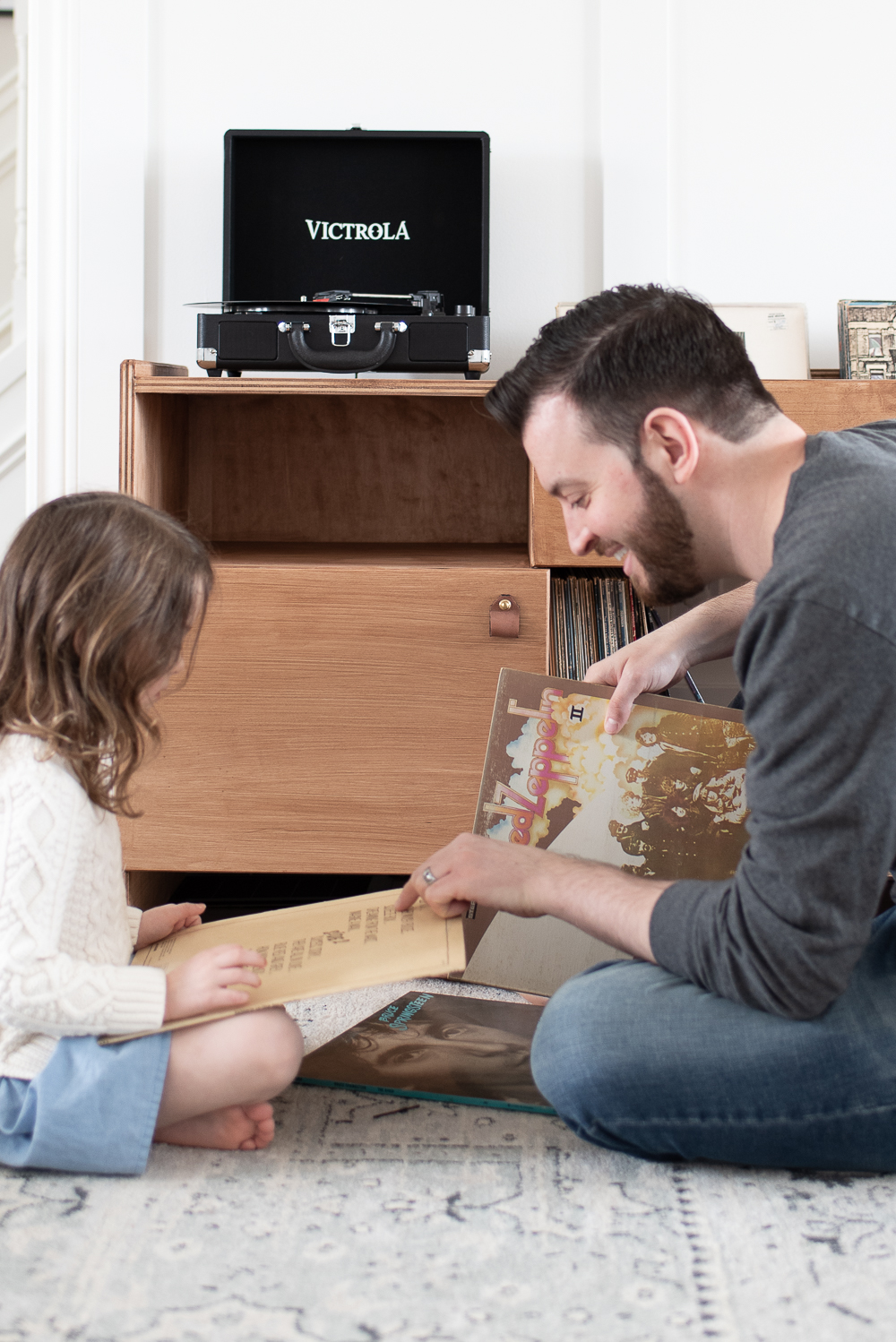 Music is not just culturally important, music also affects the brain in great ways! Listening to upbeat music can improve your mood and lower stress. It can also help you feel more hopeful and be more productive and creative. And science has backed all this up with endless studies! Those are pretty good reasons to keep the tunes running, aren't they?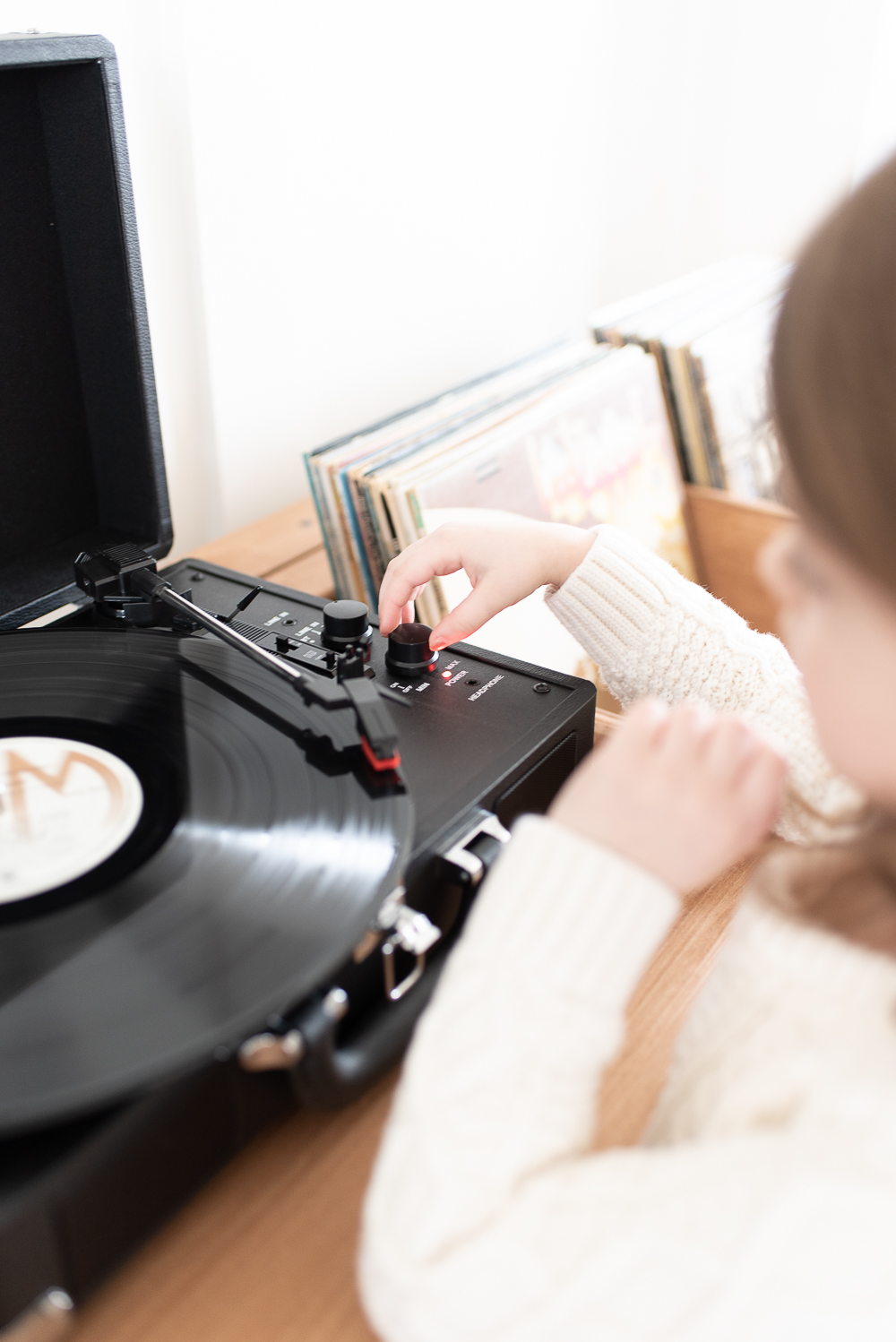 Lately, there has been a renewed love for vinyl records. With the decline in CD sales over the past decade, the popularity of vinyl records has been gaining steadily. It's also been amplified by the availability of more compact and sleek looking record players like these ones:

My father-in-law has quite an awesome collection of vinyl, and I wanted to show Zoe how music used to be played (you know, before we just asked our Smartphone or Smartspeaker to play the song we want).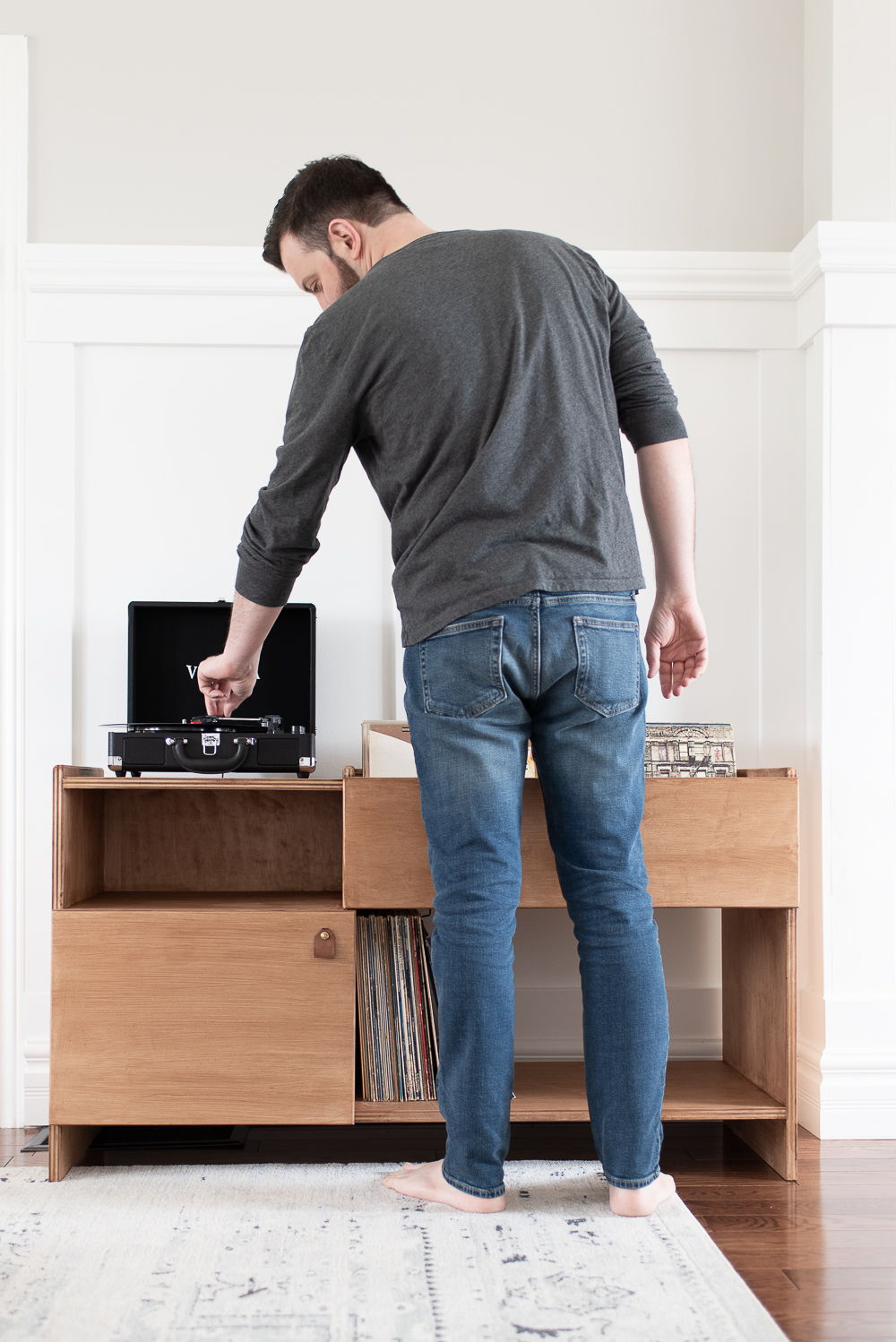 I love the look of vinyl records being displayed. The covers are such works of art. So, I set out to design a record cabinet that would offer a secure location for the record player and lots of storage for the records. I wanted it to look a little bit retro to give it a nostalgic feel, but that would still look good in a modern home.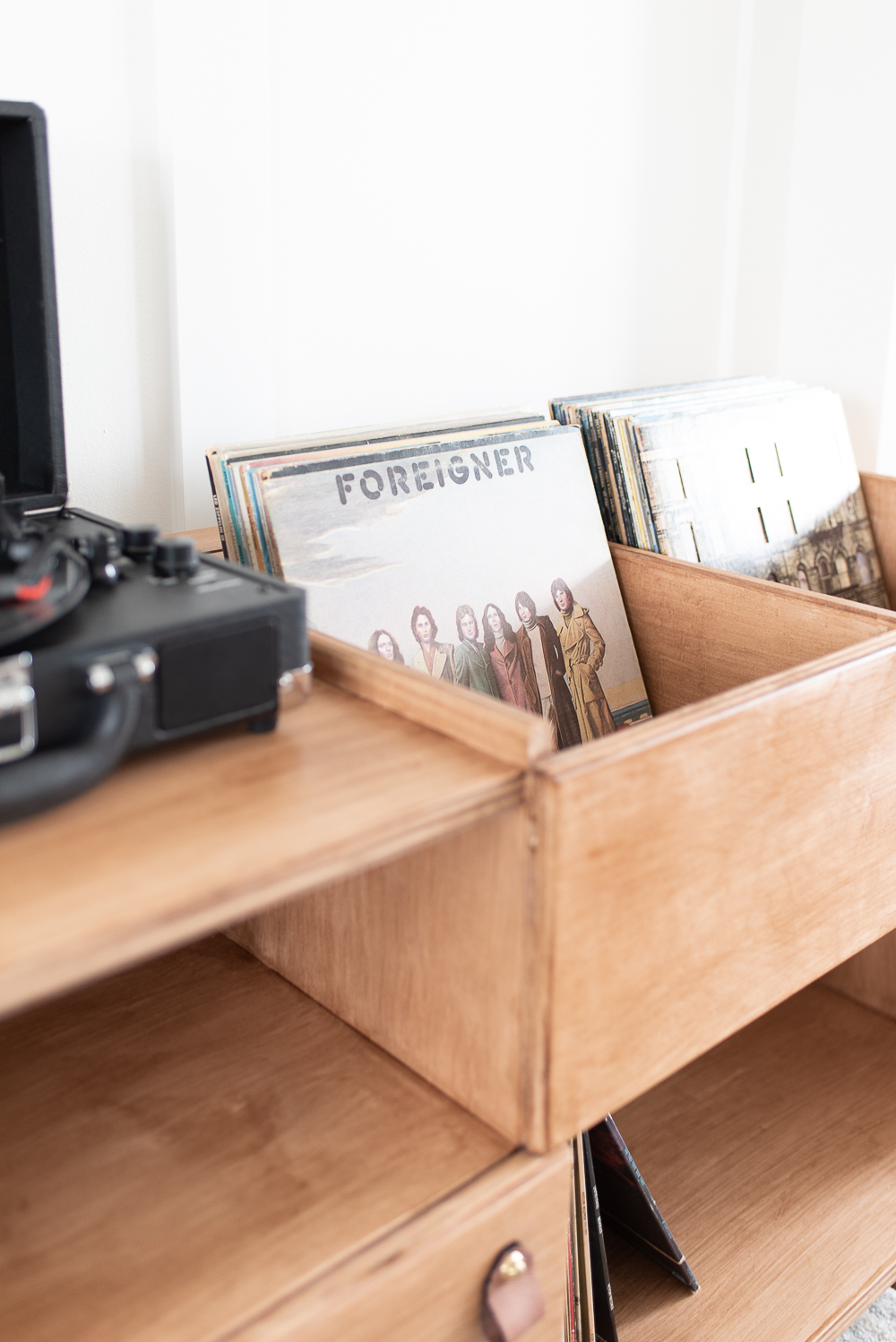 I'm really happy about the way it turned out. It was such a simple and quick build since only plywood was used for the entire piece. The exposed, natural, layered edges of the plywood added great character to this piece.
The lighter stain and satin finish fit perfectly with the feel of this piece. I also drilled a few holes and filled them with some epoxy and pigment, just to give it a little extra visual interest, but this is totally optional.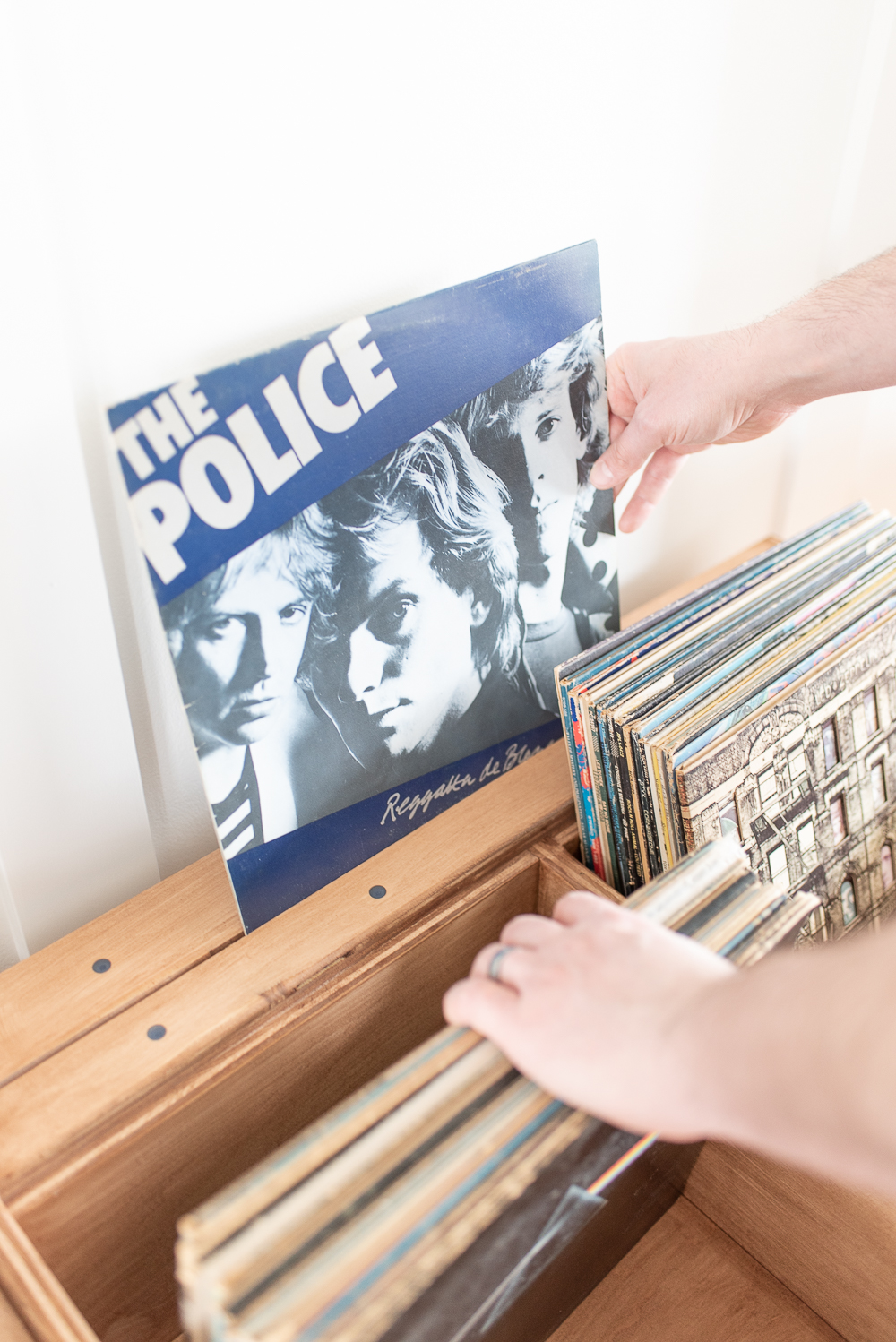 I also added this simple leather pull that I made using leather from our local craft store, and some brass hardware I picked up at the local home improvement store.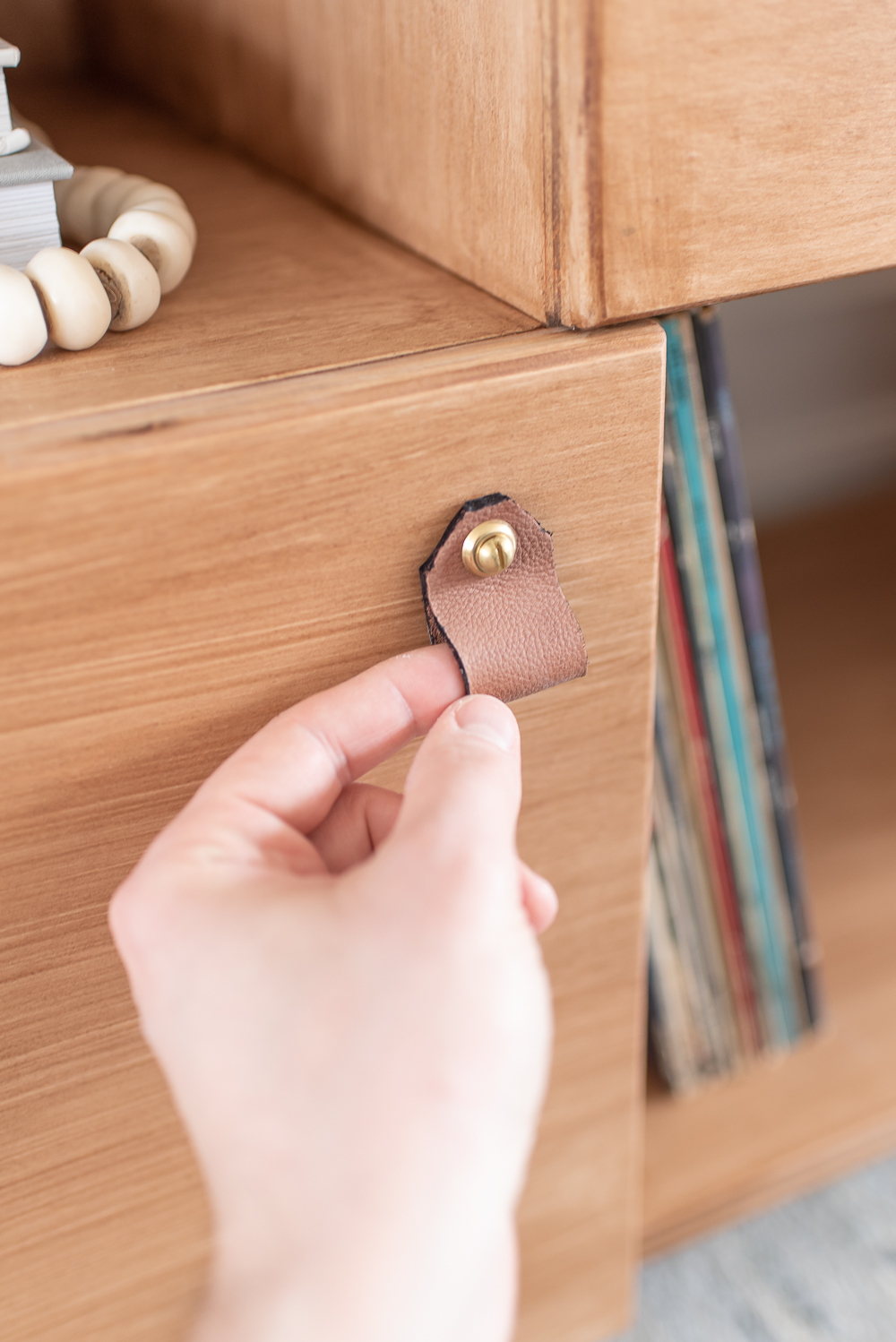 If you want to give these plans a try, you can find them following the link below on Kreg's DIY plans site. And please let us know if you make your own record cabinet, we would love to see it! I'm sure you'll find plenty of other DIY plans to put on your to-do list there as well!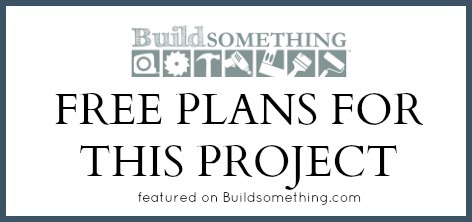 This post was sponsored by Kreg. All opinions and thoughts are my own, see our full disclosure policy here.