Build a plinko board with our free plans this weekend! It is the perfect addition to backyard parties (kid or adult parties), school carnivals, or as part of a kid's playroom. It will provide lots of fun with family and friends. It's a classic game that crosses all generations.
As a kid, I can remember I spent quite a few sick days staying home from school over the years. But even on those days when I wasn't feeling well, there was something I always looked forward to…watching The Price is Right. I'm sure I wasn't the only kid…or maybe I was…
My absolute favourite game on that show that I always wanted a shot at playing (other than spinning the Big Wheel) was Plinko. In fact, I can remember being about nine or ten years old and finding a scrap piece of plywood in my parents' basement and grabbing a handful of finishing nails and building my very first Plinko board. I had one of those rubber bouncy balls that I used as the puck.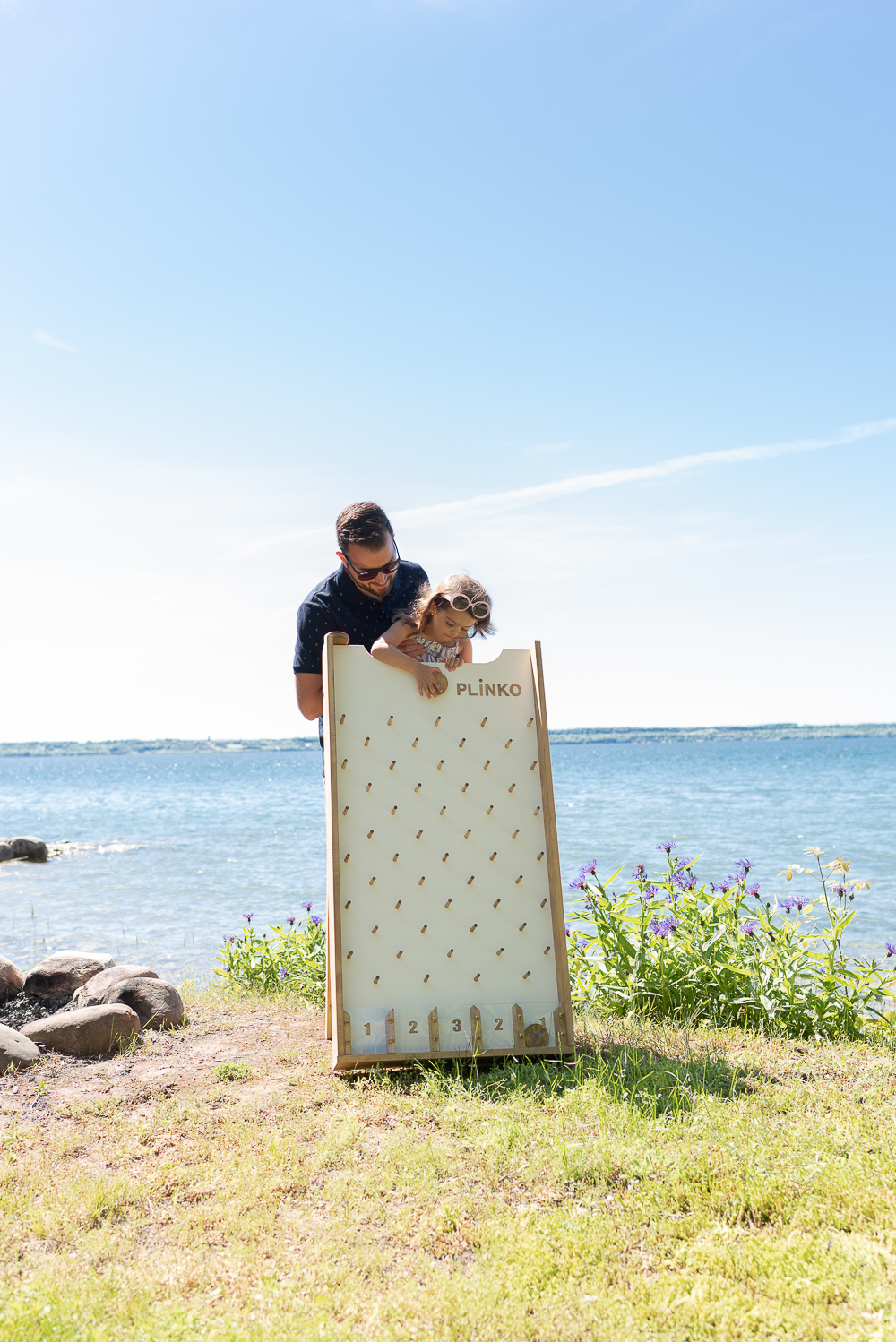 Needless to say, it was a very primitive version of the board and didn't really work very well. I can't even remember if there were any pockets at the bottom for points, or if I just liked watching the ball shimmy through the nails. What can I say, I was just a kid.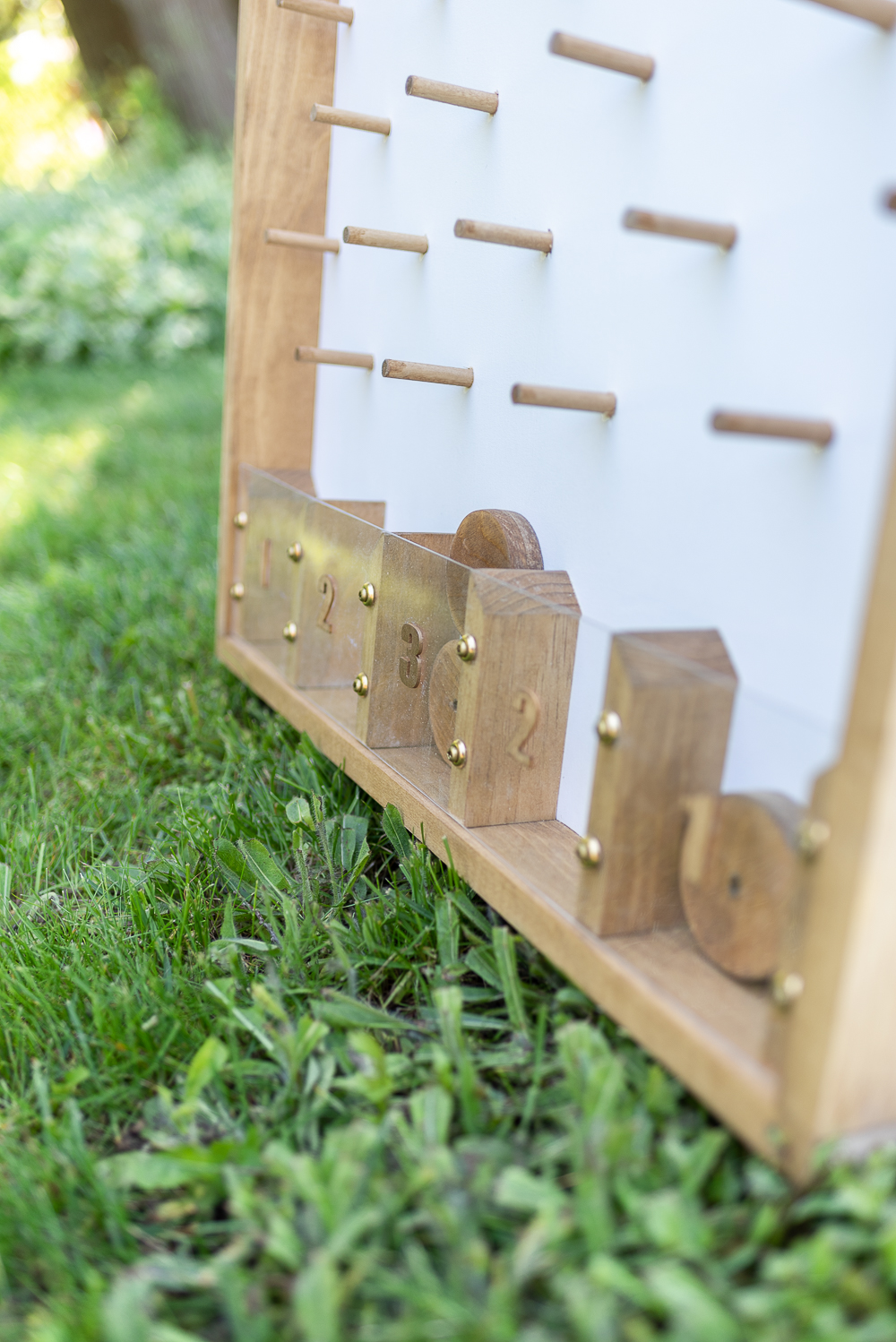 In any case, I'm a little more experienced at woodworking these days, so I thought it was time to give it another try. I knew it would be a game our four-year-old would enjoy playing. And she definitely loves this game.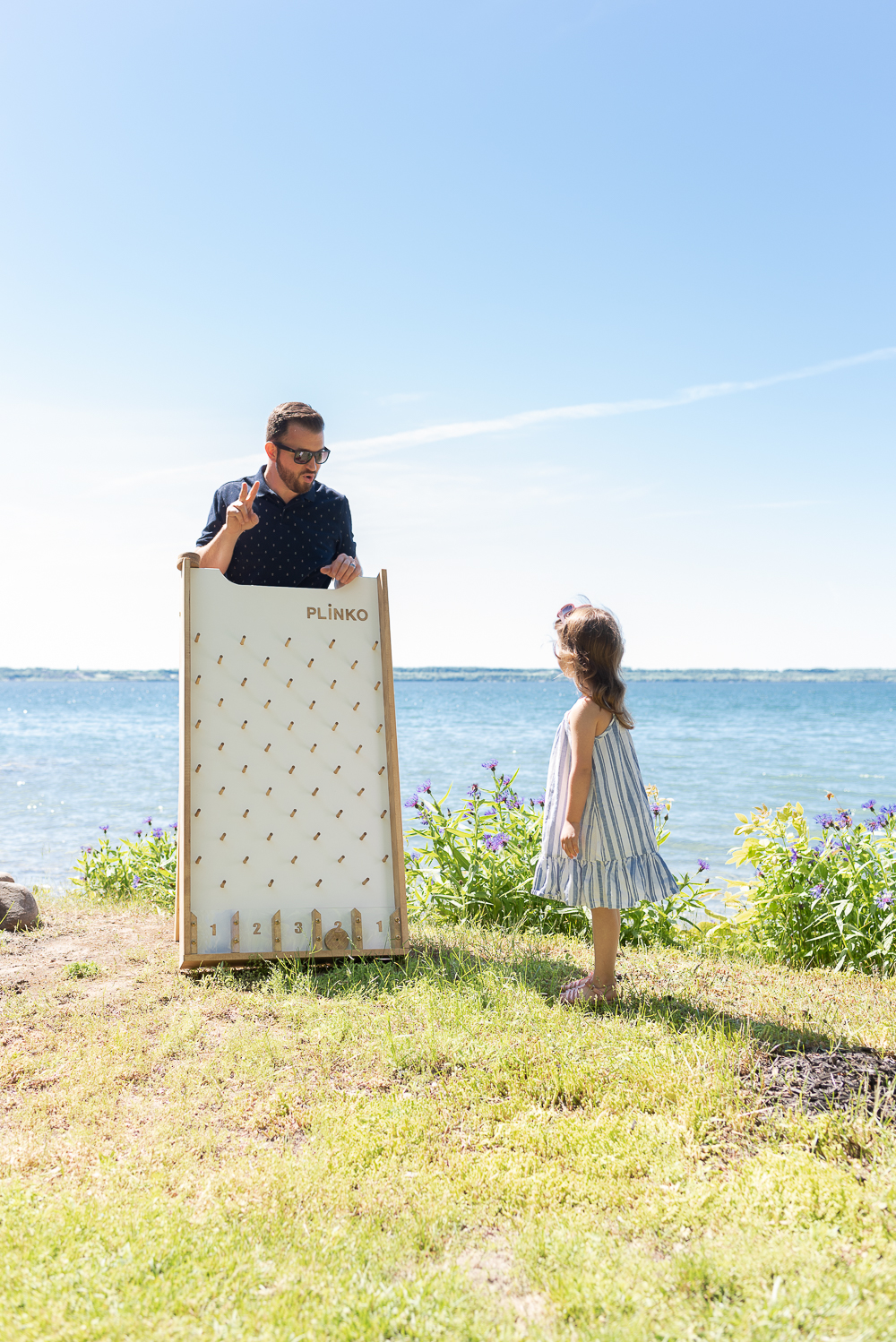 Actually, I should clarify…she loves playing this game when she wins, not when she loses! Can you tell by the look on her face? We can't win all the time sweetheart. I guess that's a lesson we all learn as we grow up.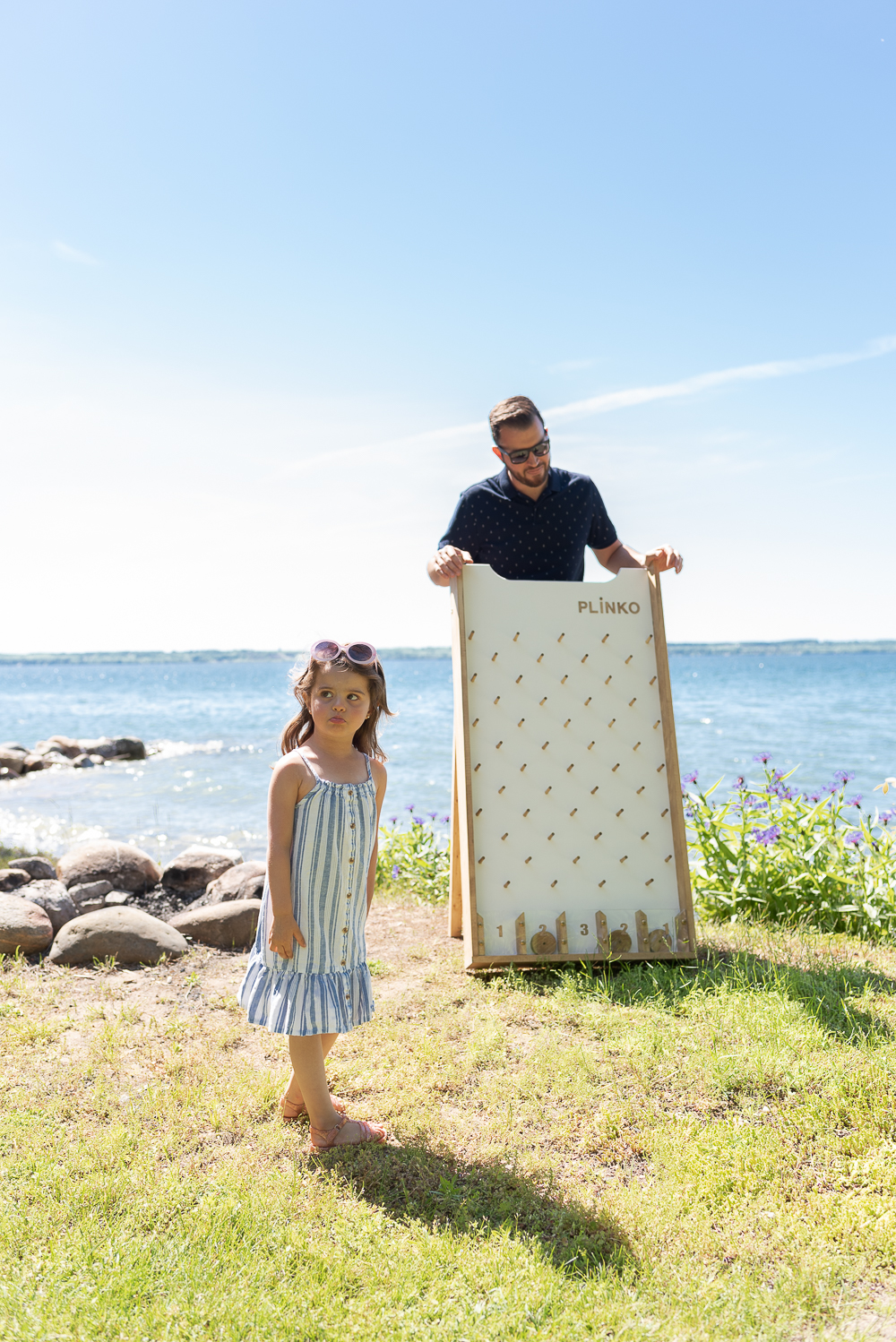 It's a fun family game that is guaranteed to provide entertainment and a little competitive spirit for both young and old. It would even be a great addition to a school carnival, summer bbq, kids playroom or as a yard game.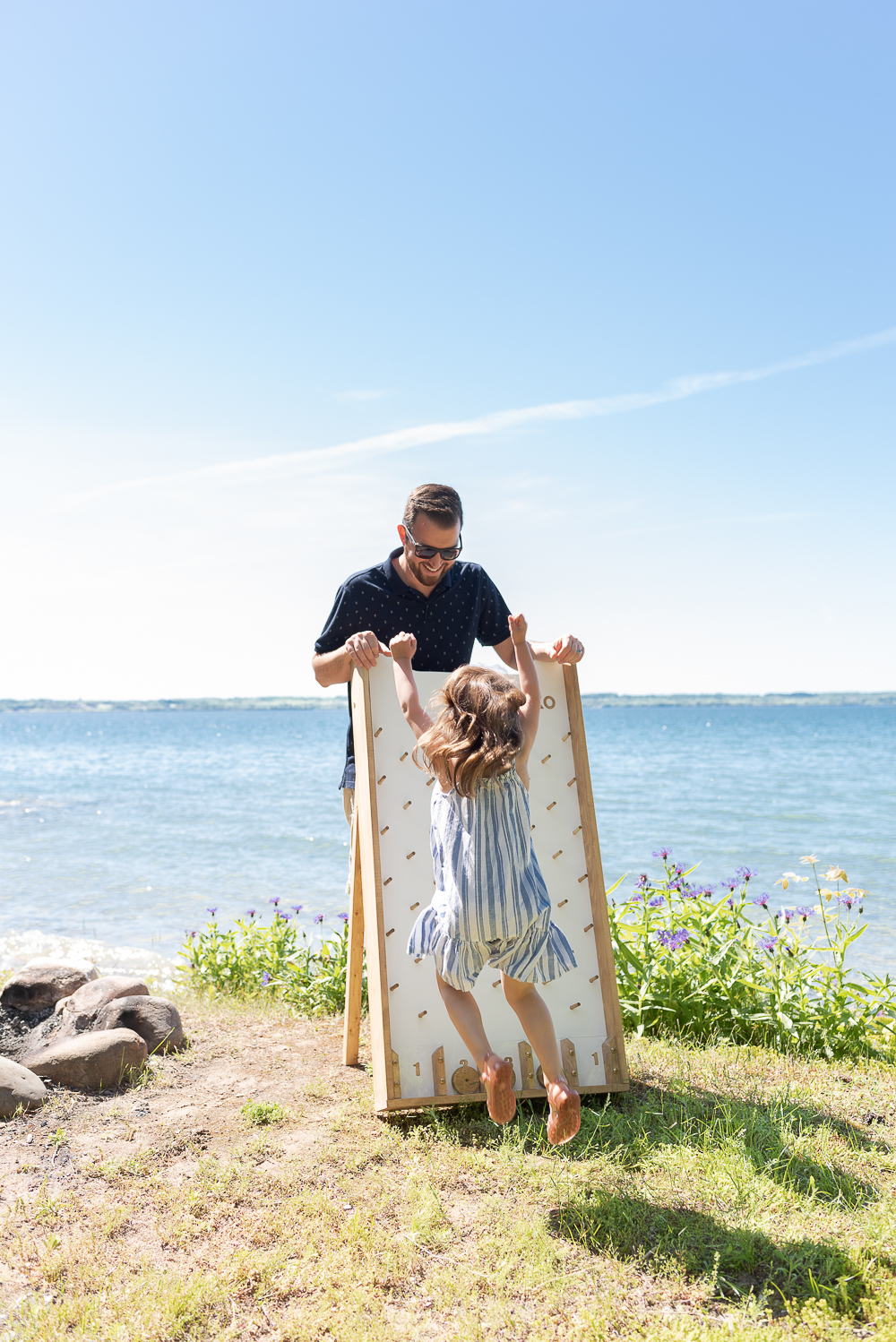 We teamed up with our friends at Kreg Tool and Build Something.com to bring you free plans for this project. It's a really simple build and doesn't require any special woodworking skills.
If you want to give our plinko board plans a try, you can find them following the link below on Kreg's DIY plans site. And please let us know if you make your own Plinko board, we would love to see it! I'm sure you'll find plenty of other DIY plans to put on your to-do list there as well!
Nick