Well, today is the day! Nick and I are so excited to share our brand new look with you. We've been working towards this change for a long time, we actually started talking about it well over a year ago. But making such a big change is a little bit scary, and there is a lot of work that goes into it, so we wanted to make sure it was going to be worth it.
A Little Bit About Our Decision
We started blogging in 2014, and initially, it was my endeavour. But as the months went by and we became more and more involved in blogging Nick began taking a bigger part in it. We would discuss content ideas together and Nick would be involved with each project we shared on the blog, whether big or small. We were working as a team and realized it was because we made such a great team that our blog was growing and succeeding.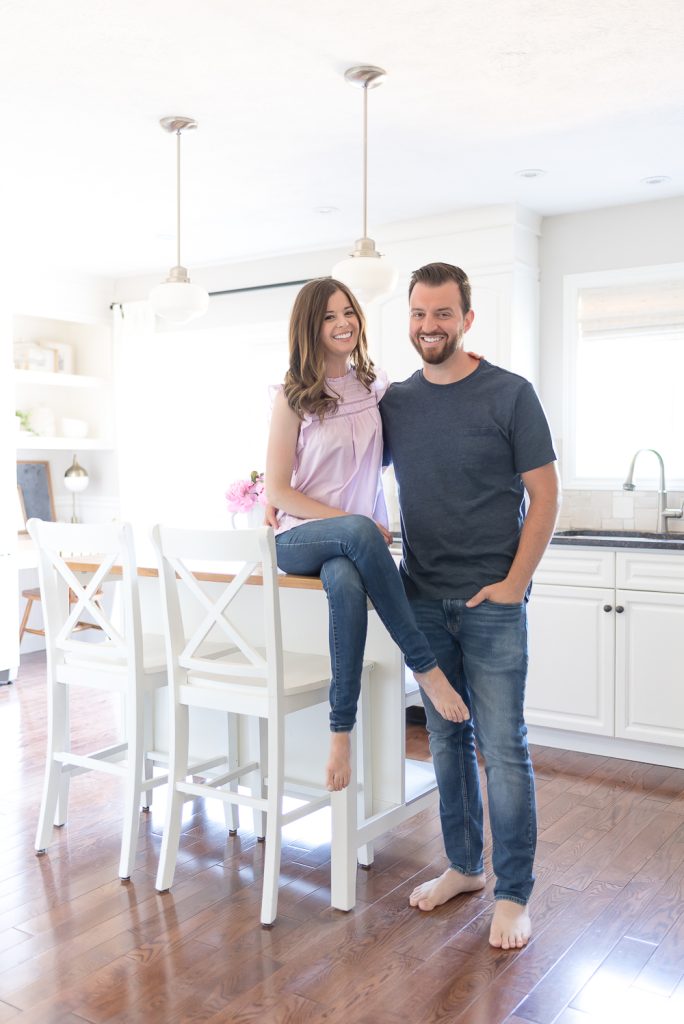 Fast forward a couple of years and we had officially outgrown our name, A Burst of Beautiful. We found ourselves sharing everything from design ideas and woodworking tutorials to recipes and even little glimpses of our day to day life. This became even more noticeable as our family grew, and our girls and family life became a big part of the ideas we were sharing. We knew it was time to make that leap and that's when Nick + Alicia was born.

As soon as we started tossing around the idea of changing our blog's name, we knew Nick + Alicia was the way to go. After all, we are a team, and we are in this together. It all came down to creating a space that feels happy, inspiring and approachable, and most importantly, a place where we can continue to connect with all of you.
All About Our New Site
So in addition to a brand new name, we also have a brand new website. Isn't it great? It just feels very fresh and new, something we've needed for a while. We kept it simple and straightforward because we wanted to make sure it was both pretty and easy to use. The homepage is streamlined and highlights all of the most important areas of our site.
You can easily find all of our content organized under three main categories which will help you easily find the content you're looking for.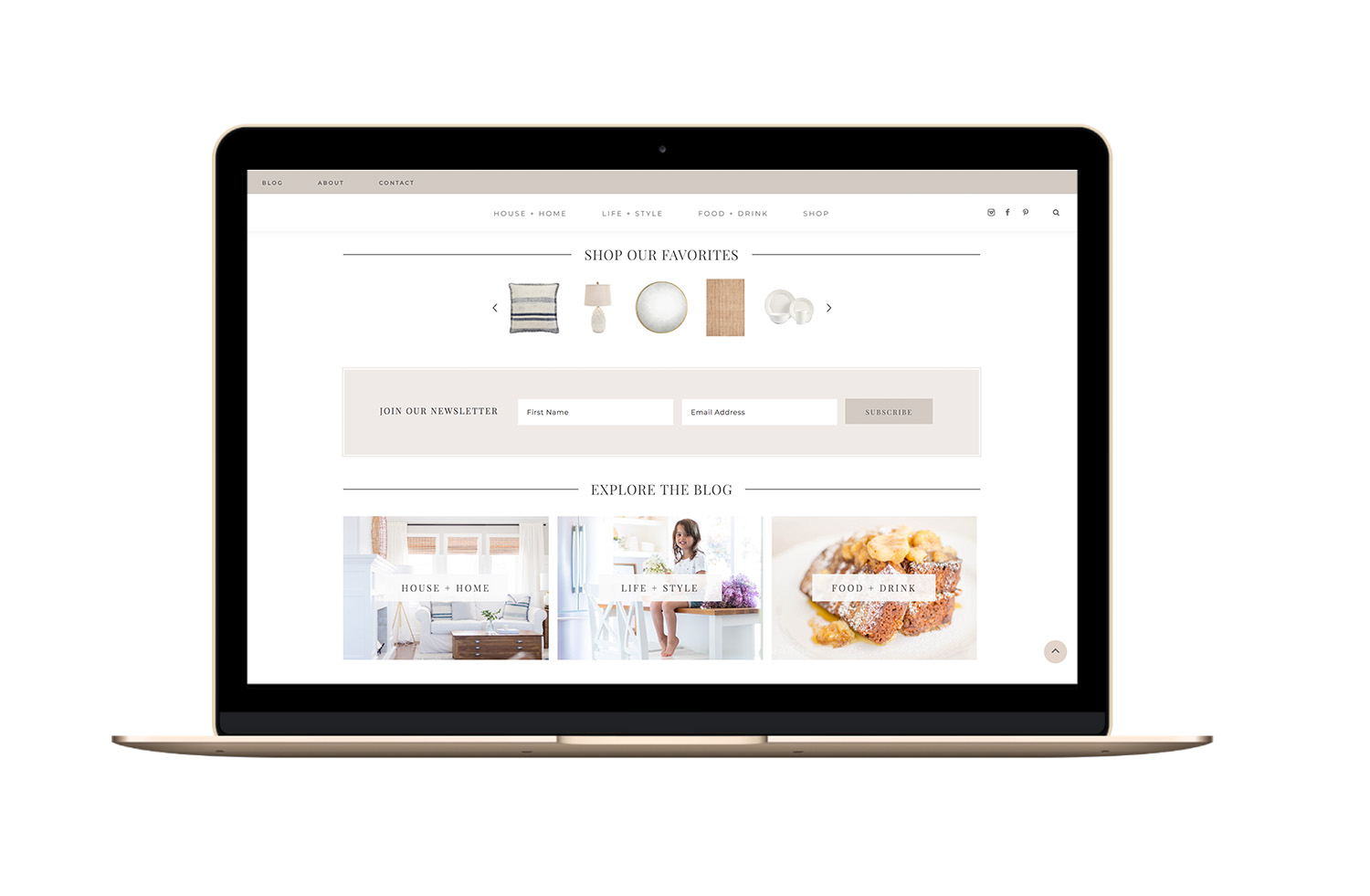 House + Home
Staying true to our roots the first category, House + Home, will feature all of our design, DIY and carpentry and woodworking posts. Here you can dive into our latest projects or search for old favourites, like the adorable play table Nick built for the girls' playroom.
Life + Style
This is where you'll find a few of our new posts showing up. We'll still be sharing ideas for entertaining, tablescapes (my personal favourite) and holiday decorating, but we'll also be sharing style inspiration and more about our family life.
Food + Drink
We love good food, it's that simple. We always seem to have food on the brain (especially Nick!) and we're always dreaming up new recipes. So whether you're looking for a fresh dinner idea or a new twist on an old classic (like our Pumpkin Pie Baklava, it's to die for, seriously!), you'll find it here.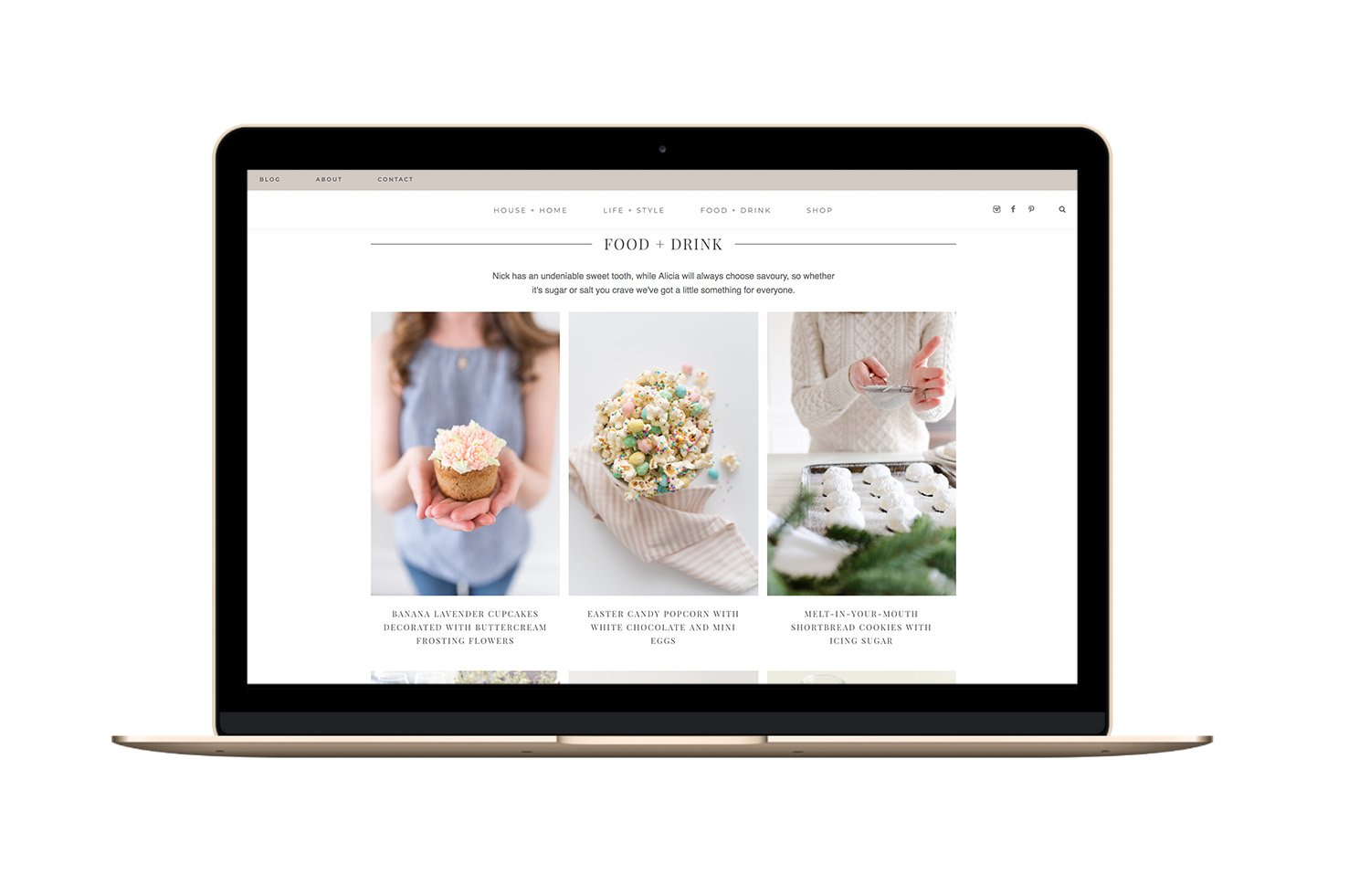 You'll also see we have a dedicated Shop section on the blog. So many of you have questions about the pieces in our home and the clothes in our closets, so here you'll find everything you want to know about where we shop and the brands we love. We'll be updating this section weekly, so make sure you're checking in often for our latest favourites.
And of course, don't forget to sign up for our weekly newsletter. If you're on the list you'll always be the first to know the latest from Nick + Alicia, including upcoming projects and behind the scenes sneak peeks.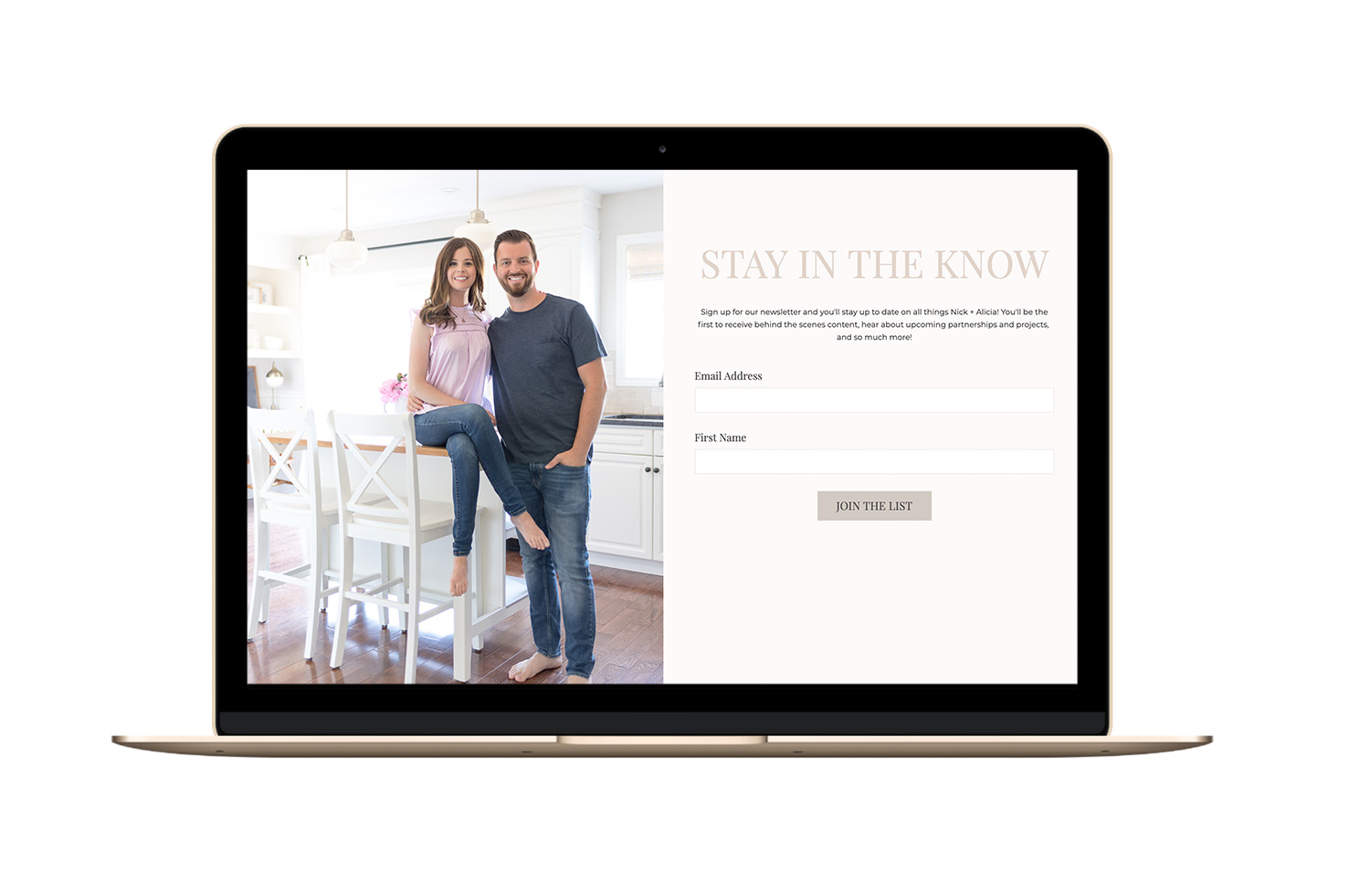 We hope you'll take a few minutes to look around, you can learn a little bit more about us, dive into some of our favourite posts or send us a note. Oh and don't forget to visit us on Instagram and Facebook and stay up to date on what's inspiring us Pinterest.
Well, now that you've seen it, leave us a comment to let us know what you think of our new name and new look. Also, we always love to hear from you, so if you have any ideas or suggestions of content you'd like to see from us just let us know. Thank you for always following along, we're so happy you're here.