Find all of our favourite baby products and brands on this list of must-have essentials and basics for baby's first year.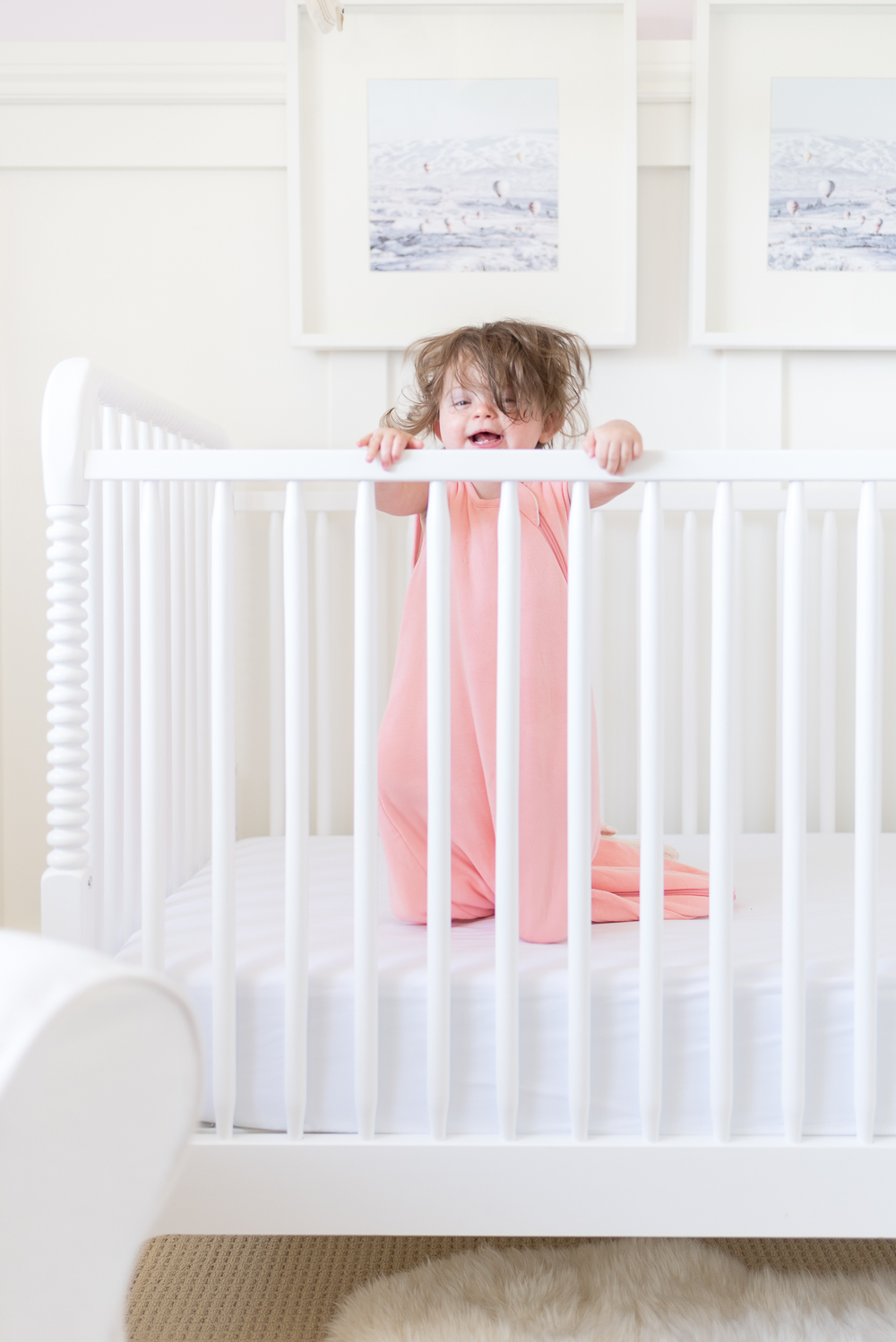 Becoming a first-time (or second, or third or even fourth-time) mom can be daunting. There are so many expectations, worries, and unknowns around every corner. While I was pregnant with Zoe I can remember feeling so overwhelmed by all of the different baby products and brands to choose from. I can't even count the number of hours Nick spent researching the safety, quality, and reviews on every little item we purchased for Zoe. It felt like we needed every gadget and gizmo out there to keep our baby happy and well adjusted.
Well, we learned pretty quickly that was just not true.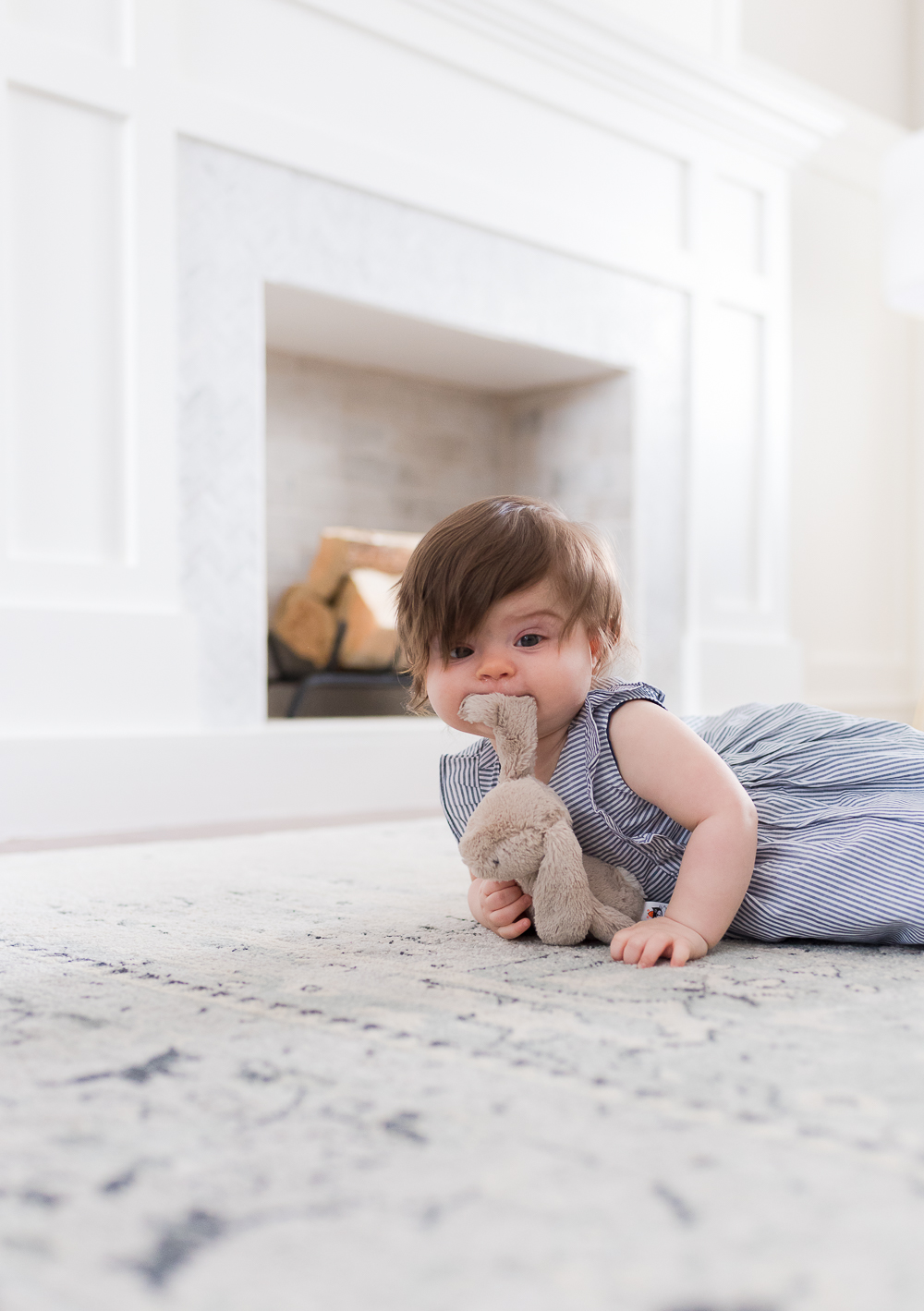 We were a lot more laid back with the arrival of Ella. We were very lucky to already own pretty much everything we would need for baby #2. But it was a lot easier to sift through all of that stuff knowing what we would actually use and need. We also had a much better handle on the brands we loved and the ones that held up to daily life with a new baby.
---
get the look

---
And while we're officially out of the new-baby stage (Ella just turned one!), my cousin is expecting her first baby late this summer and has been asking our advice on what she'll need and the products we love. I know I spend a lot of time chatting with friends about the same thing, and it's always helpful to hear recommendations from other moms. So I thought it might be helpful to some if we wrote a post sharing our favourite baby basics and essentials for baby's first year.
Obviously, not everything we used with Zoe and Ella made it on to this list, but we tried to narrow it down the pieces we always recommend to family and friends expecting a new baby. So whether you're an expectant mama or you're looking for ideas for the perfect baby shower gift, I hope you'll find these ideas helpful.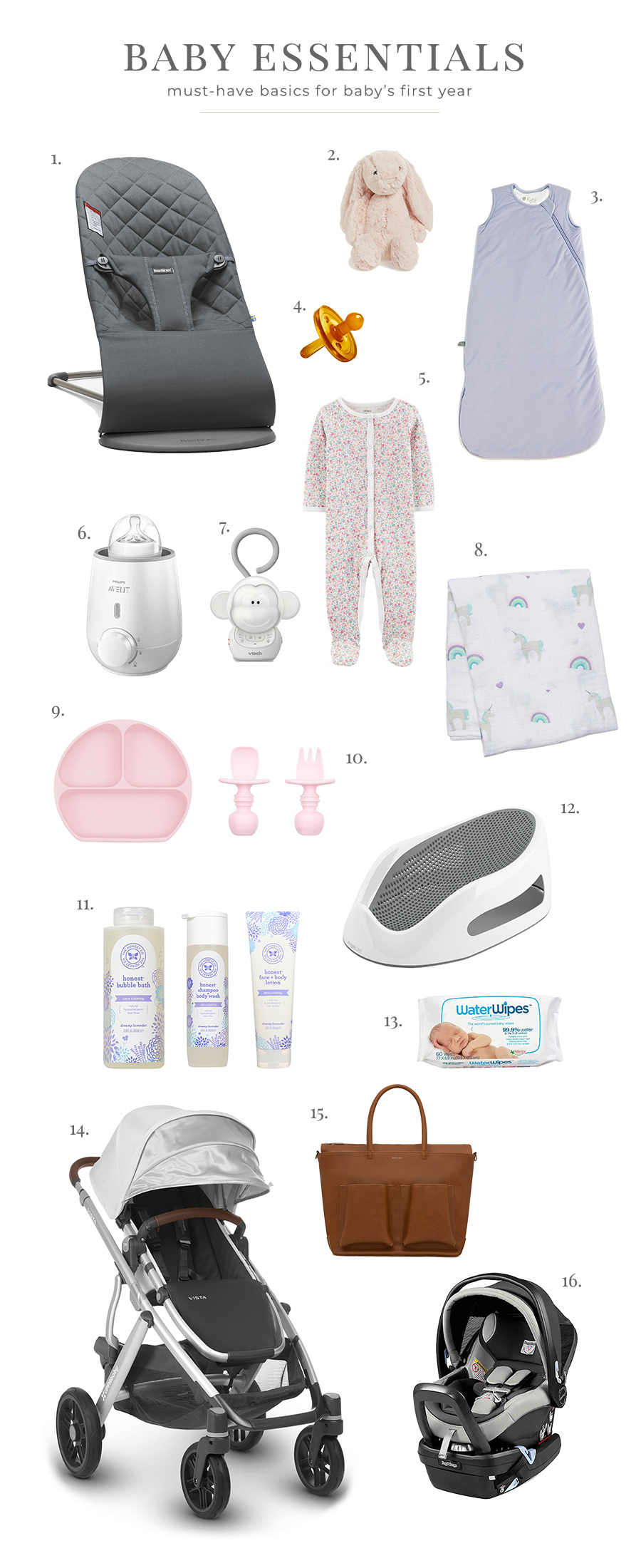 BabyBjorn Bouncer – Both of our girls hated baby swings, but loved bouncy seats
Jellycat Stuffed Bunny – Ella's favourite naptime companion
Kyte Sleep Bag – Soft and luxurious, hands down our favourite sleep bag
Natursutten Pacifier – Love these 100% natural soothers
Sleepers – These sleepers are inexpensive and wash so well
Avent Bottle Warmer – Warms bottles in only 3 minutes
VTech Sleep Soother – White noise is a must for our girls to sleep soundly
Swaddle Blankets – The prettiest prints around
Bumkin Grip Dish – Makes learning to self-feed a lot less messy
Bumkin Chewtensils – Just plain cute
The Honest Company Bubble Bath – Soothing lavender always helps calm our girls before bedtime
Angelcare Bath – The perfect size for easy storage
Water Wipes – The only wipes that wouldn't irritate our girls' sensitive skin
UppaBaby Vista – Lightweight so it was easy for me to travel with
Matt and Nat Diaper Bag – When Ella is out of diapers I'll still use this as a tote
Peg Perego Car Seat – Safe for babies as little as 4 pounds (both our girls were itty bitty)
Now that you've seen our list of favourite baby essentials, we want to know the one thing you or baby couldn't live without during that first year!