Count your blessings with this Thanksgiving Thankful List printable.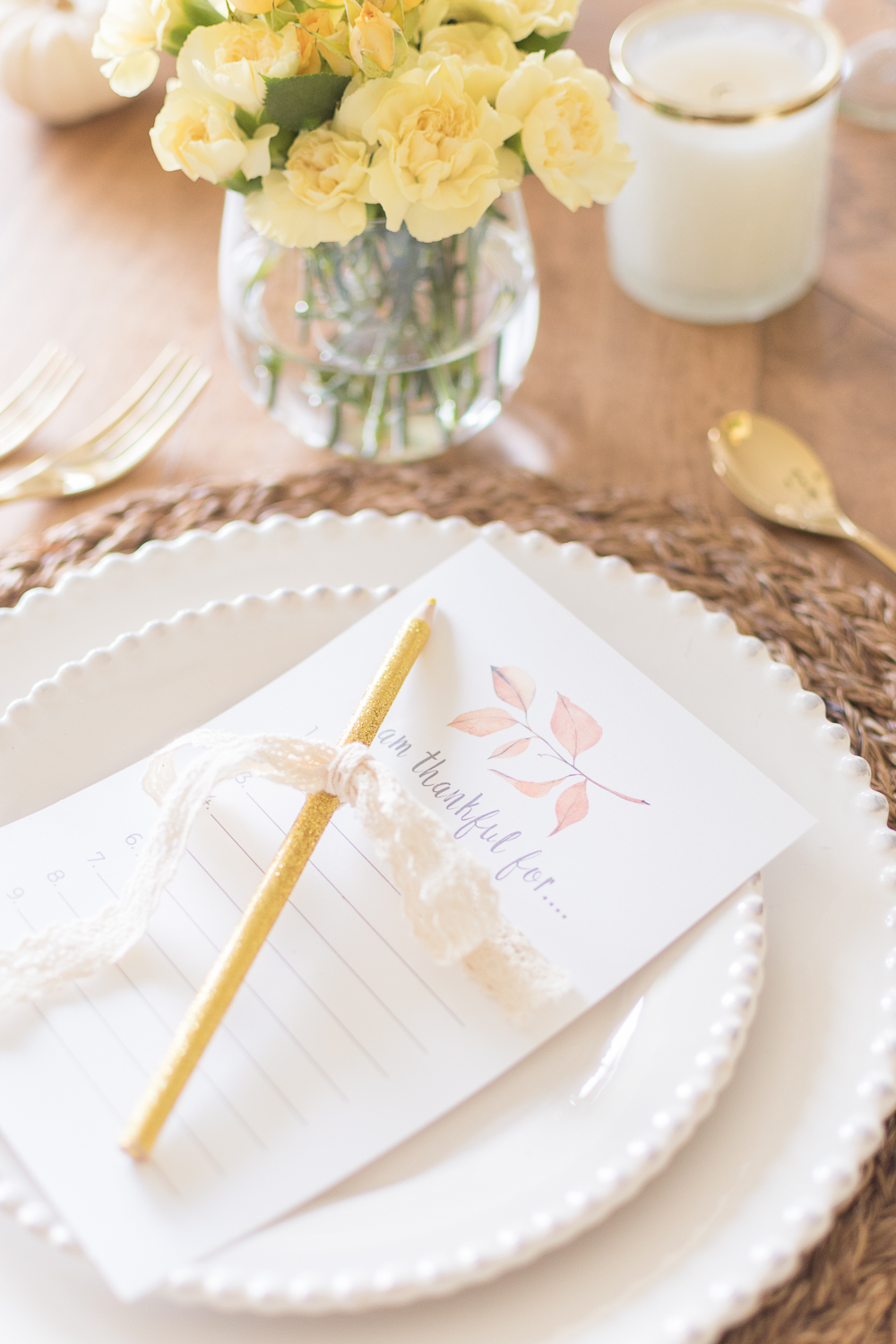 It's always nice to count your blessings, and I find Thanksgiving is a perfect opportunity to remember the things we are most thankful for. It's also a great time to start a conversation with little ones about gratitude and thankfulness. I created this Thanksgiving Thankful List printable with that in mind.
Not only is it a sweet addition to any Thanksgiving table setting (see it on our kid-friendly Thanksgiving table), but it's also a great way to encourage kids and adults alike to share what they are thankful for each year.
Print a Thankful List for each person joining your table at Thanksgiving and during dinner spend some time writing down what you're thankful for. Once everyone is finished encourage your family and friends to share what they've written. It's a wonderful way to keep the conversation flowing, reminisce about past memories and you might even learn something new about the people sitting around your table.
Download the printable by following the steps below:
Click the image below
The image (designed to fit two 5 x 7 printables on 8.5 x 11 with crop marks) will open in a new browser
Right-click the image and choose Save As.
And, if you missed it, you can also download our Fall Bucket List printable, it's a fun way to get out and start a few new autumn traditions!