Lace wrapped mummy pumpkins are an easy and sweet Halloween craft for kids.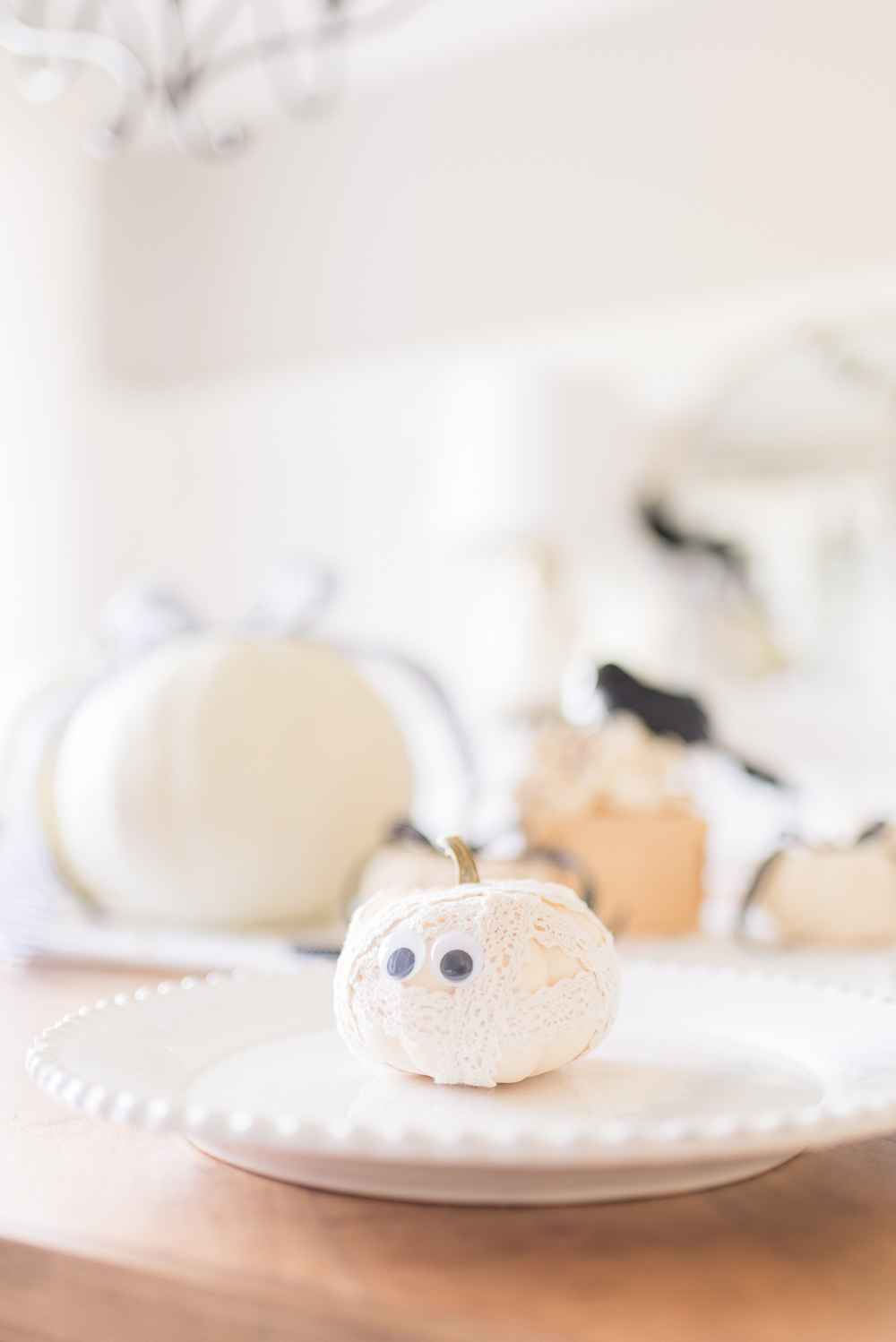 If you're looking for an easy and fun craft to make this Halloween with your little ones, these lace wrapped mummy pumpkins are it! While I was planning our kid-friendly Halloween party I came across a lot of fun ideas. And one of the ideas that kept popping up was "pumpkin mummy's". Most of these posts showed pumpkins wrapped in strips of white tissue paper or gauze, but Zoe and I thought it would be a sweet touch to wrap our pumpkins in lace ribbon.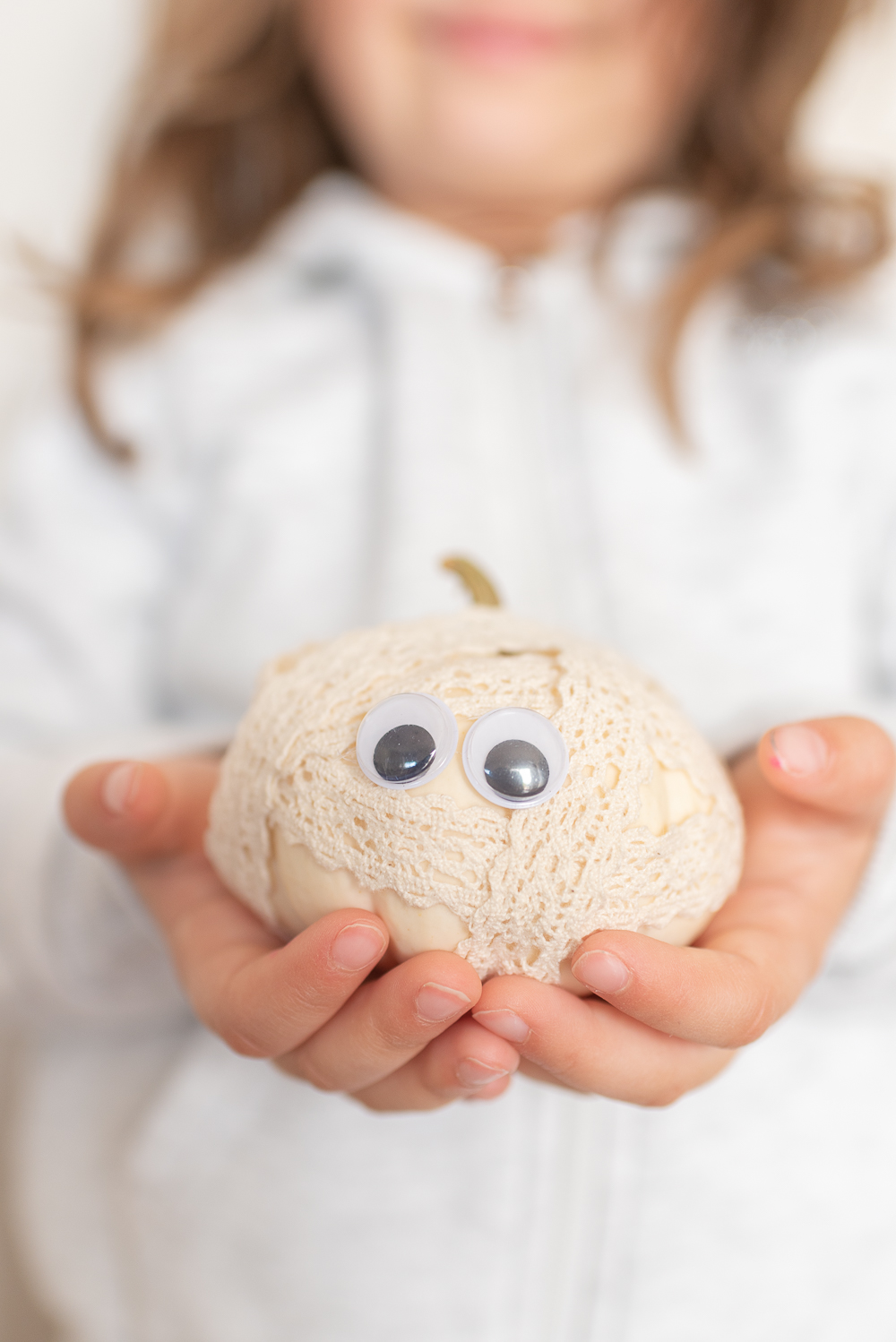 I think they are so cute, don't you?
They were really easy to make, which is great for young kids. I find crafts that take a long time or that are really complex often mean Zoe will loose interest or become frustrated before we're finished. With only a few steps, this was the perfect Halloween craft for her. We lined up our Baby Boo pumpkins, lace ribbon, and googly eyes and set to work. Of course, I helped with the hot glue, but Zoe was able to make a bunch of pumpkin mummy's on her own.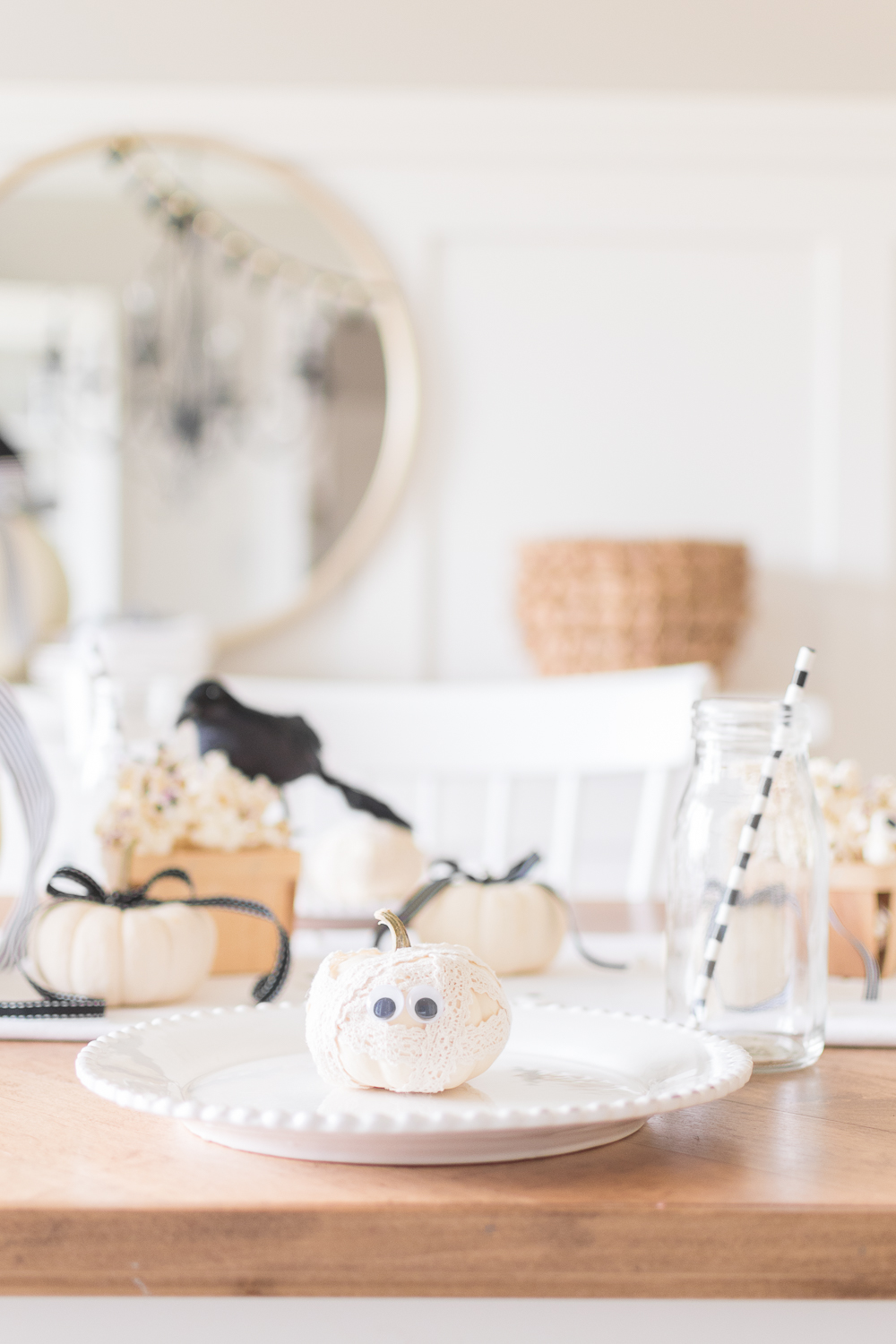 Lace Wrapped Mummy Pumpkins
Supplies
Baby Boo pumpkins
Lace ribbon
Googly eyes
Hot glue gun
Scissors
Steps
Cut lace into 3-inch lengths.
Add a dot of hot glue to the bottom of the pumpkin and secure the end of the lace.
Wrap the lace ribbon around the pumpkin and secure it with hot glue. Note: I found it easier to use 2 or 3 pieces of lace to wrap the pumpkin, instead of one long piece.
Use the hot glue to add googly eyes as if they are peering out of lace.
That's it! That's all there is to it to make these easy no-carve pumpkins for Halloween. They make a great takeaway craft for Halloween parties or are simply a fun way to spend an afternoon creating with your little ones.