Start a new Christmas tradition and create a collection of beloved holiday books for your children. These 25+ Christmas books every child should read is a great place to start.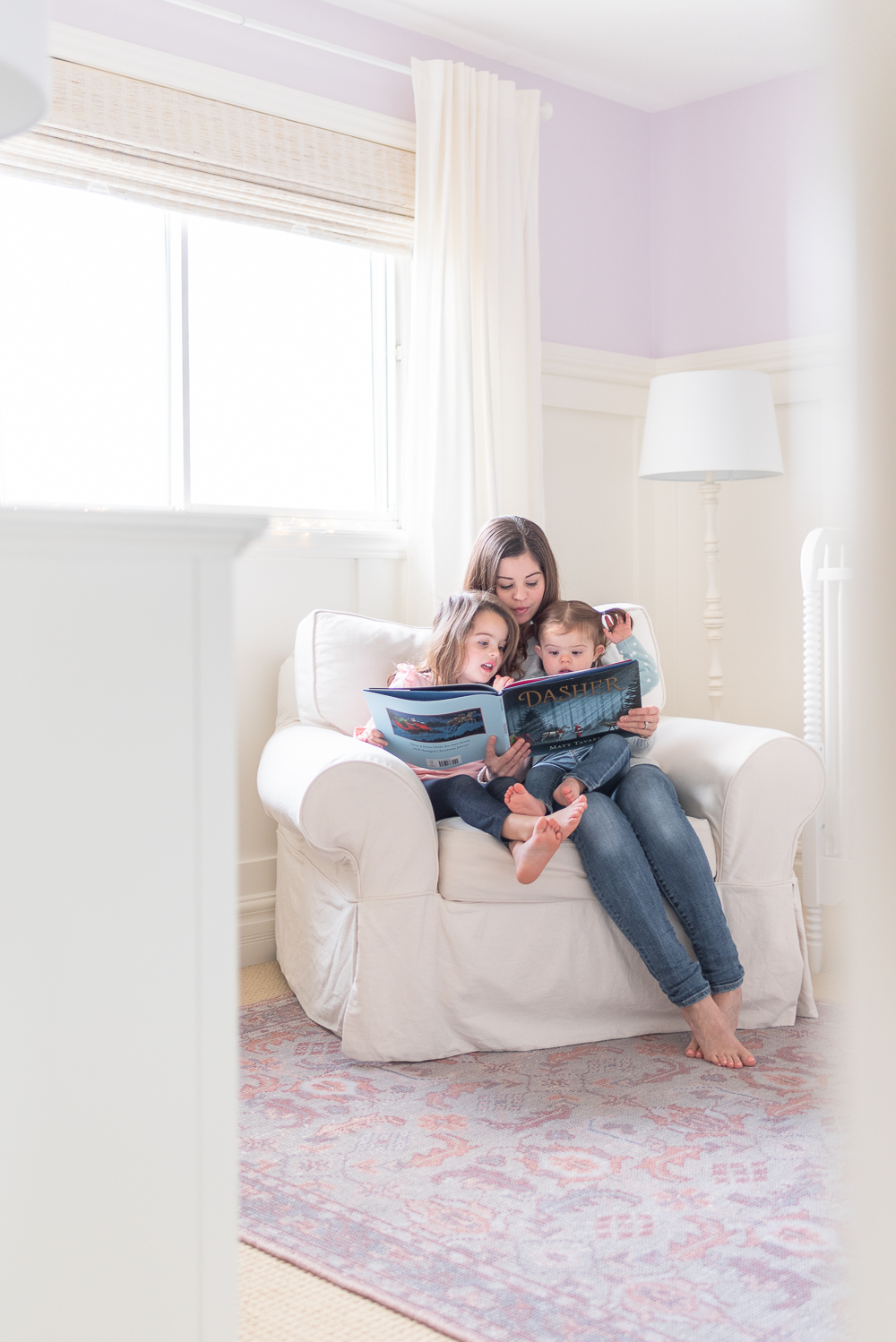 Christmas is full of traditions for many families. And whether these traditions have been passed down from generation to generation or are newly established, I think they are such an important part of the holiday season. They give us something to look forward to and often provide a sense of belonging. As our family has grown we've had so much fun embracing old and new traditions for the Christmas season with our girls. We recently shared our homemade Christmas advent calendar, which is one of our family's favourite traditions and today we're going to chat about one of the more recent holiday traditions we've started, growing our Christmas book collection.
Our family loves to read, and it's something we've instilled in our girls as well. Ella spends a good part of her day picking out books and hopping onto the closest lap to cuddle and listen to her favourite stories. And every evening before bed Zoe chooses a handful of books for us to read to them before they fall asleep. It's a routine we all look forward to and it's a great way to help the girls wind down at the end of a busy day.
As the seasons change and Christmas approaches we start to incorporate holiday books into our routine to add to the excitement and anticipation of the season. Each year while I'm unpacking all of our holiday decor I pull out the bin with our Christmas books too, and it always puts us in a festive spirit. Of course, we love visiting our library to discover new books, but we also love adding to our own collection. This year we thought it would be fun to start a new tradition with the girls, each Christmas season we will let both Zoe and Ella chose a new holiday book to add to our growing collection.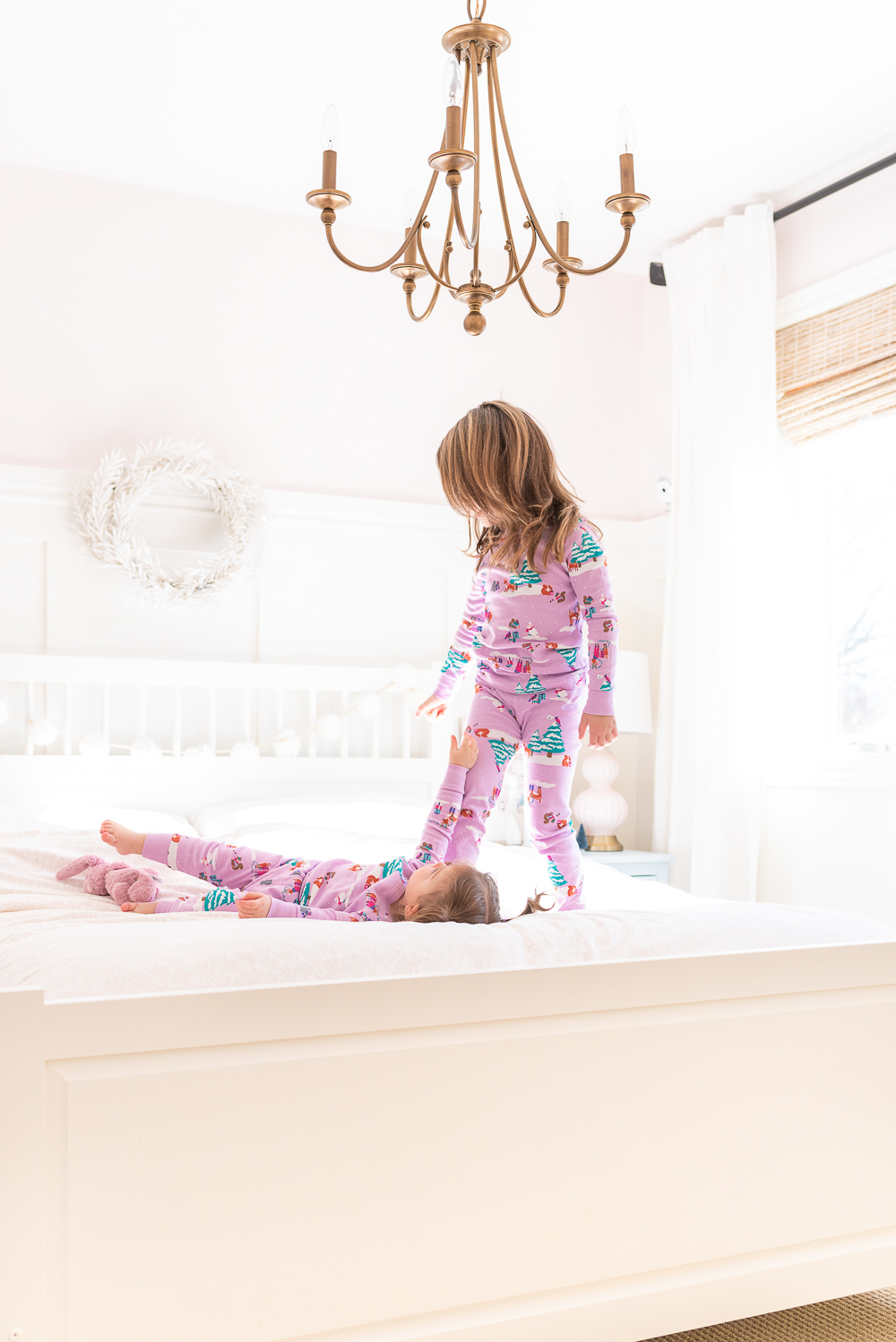 Head to your favourite book store and let your kids browse the holiday section with the knowledge they get to choose one book to take home. They'll have fun searching through all of the holiday books to choose their favourite, and will be so excited to get home and read it with you (bonus points if you put on your matching Christmas jammies)! Of course, if crowded stores during the holidays aren't your thing you could let them shop online, or surprise them with a new book of your choice. They will grow to look forward to finding out what book mom or dad chose for the family each Christmas.
I think the idea of creating a collection of beloved Christmas stories for each of our girls is so neat. They can hold onto these books for years to come and someday they will read them to their own children, and maybe even their grandchildren. Just be sure to write your little one's name and date on the inside of the book so you can keep track of which books belong to each child.
There are so many incredible holiday books to choose from and your collection will grow to include old classics and new favourites, creating the perfect mix to enjoy year after year. And to help you get started we thought we would share 25+ of the best holiday books for kids of every age.
25+ Christmas Books Every Child Should Read