These naturally gluten-free chocolate peanut butter cookies are soft and chewy on the inside with coarse sugar on the outside to create a sweet crust.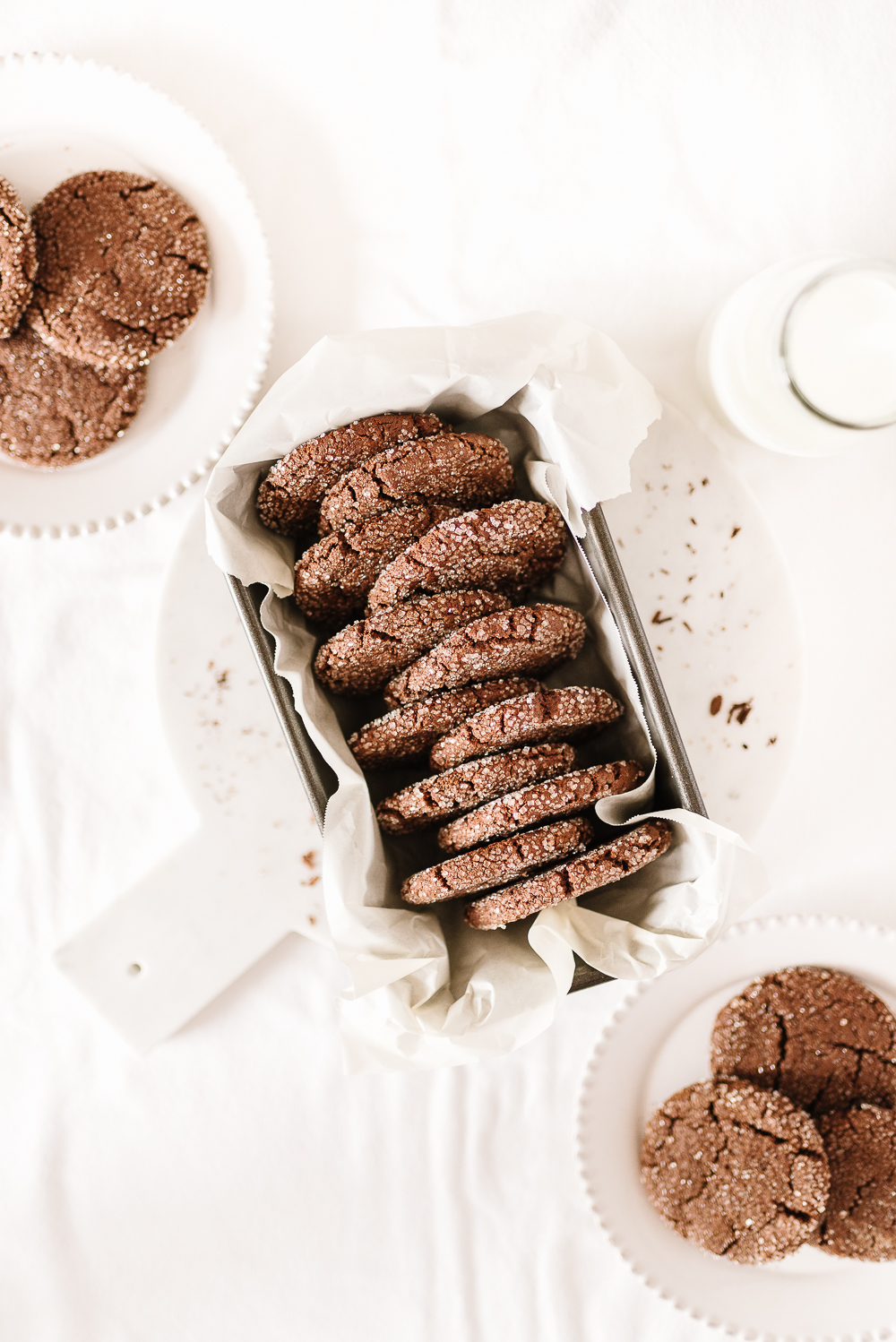 There are not many things that go as well together like chocolate and peanut butter do, am I right? It's just one of those
combinations that seem meant to be. And that's what makes this recipe such a great one.
Nick made these incredible chocolate peanut butter cookies a few years ago and they've been a staple in our house ever since. Anytime we're looking for a sweet treat that's easy to make, we whip up a batch of these cookies to have on hand. Although, they rarely last more than a day or two. This recipe is definitely at the top of our list of favourite treats and sweets, of course, along with our
melt-in-your-mouth shortbread cookies
. And I'm not just being biased, they really are insanely good!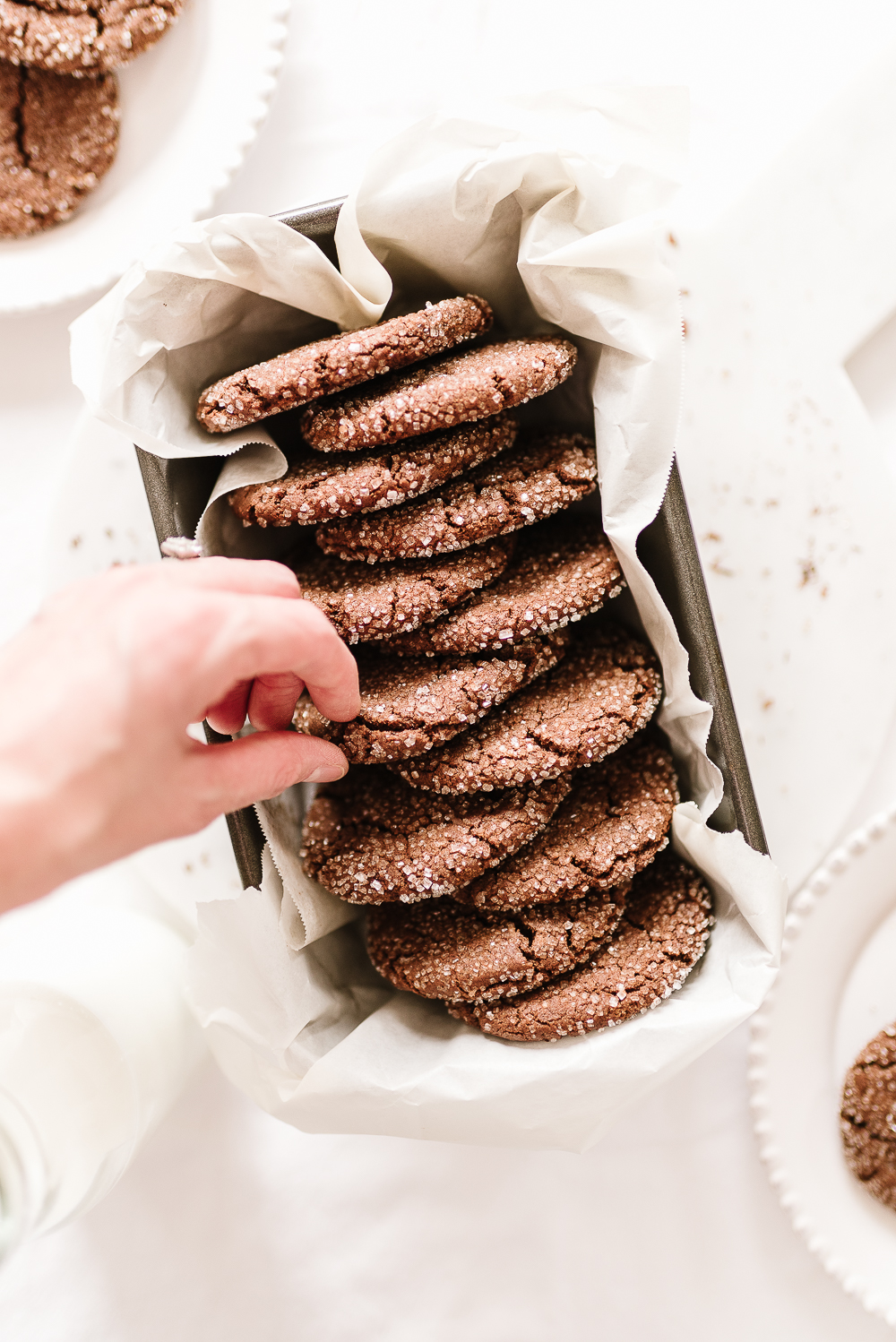 So good, we thought it was time to revive this recipe and share it with you again.
One of the reasons I love these cookies so much is because they are naturally gluten-free. I know how hard it can be to find recipes for gluten-free sweets that satisfy that sweet tooth craving. I found when we were eating gluten-free most of our baking turned out dry, crumbling or just otherwise tasteless. Maybe we just didn't have the hang of it yet, but it usually left a lot to be desired. So I think that's what makes these cookies so great.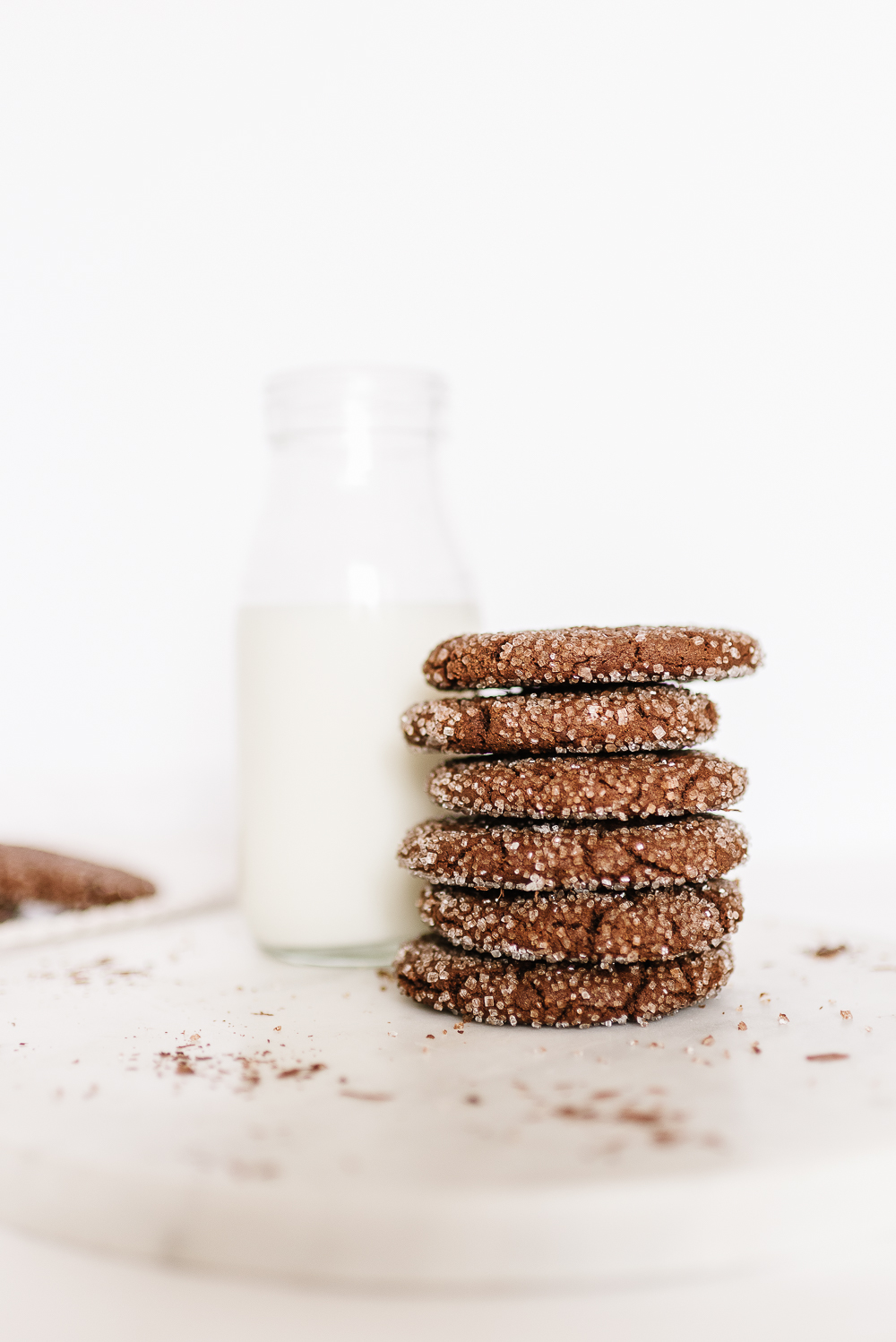 Instead of using flour to bind the cookies, it's the
cocoa powder
and brown sugar that hold them together. This also makes them soft and chewy on the inside and the coarse sugar on the outside creates a sweet crust. And the combination of the unsweetened cocoa powder, vanilla, and brandy adds an undeniable richness to each bite.
One thing to remember if you're trying this recipe is to not use natural peanut butter. Because it's so oily it will end up separating and your cookies won't turn out.
But don't take our word for it, whip up a batch of these chocolate peanut butter cookies and try them yourself. They're so easy to make and store really well, just keep them in an airtight container. Although I don't think they'll last very long…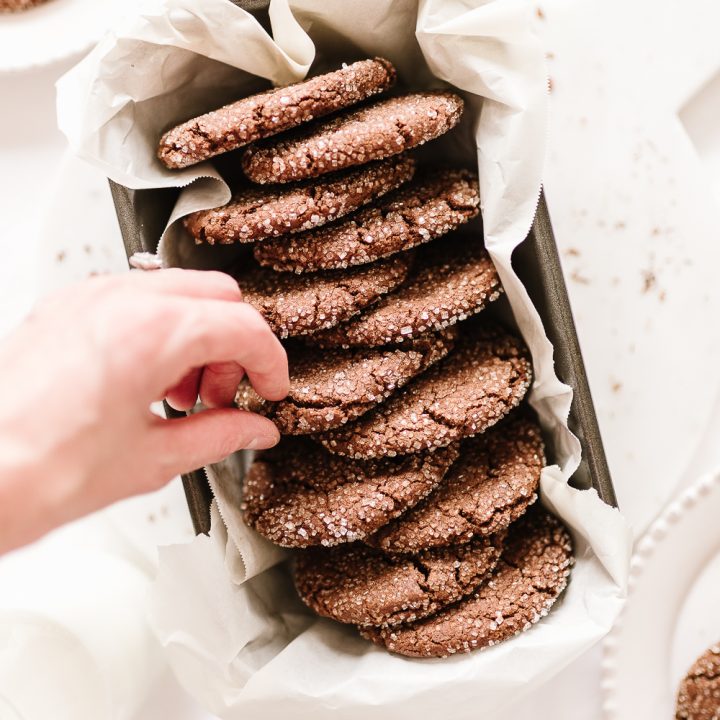 Chocolate Peanut Butter Cookies | Gluten-Free
Ingredients
2 1/4 cups creamy peanut butter (do not use natural)
2 cups brown sugar
2 large eggs
1 cup unsweetened cocoa powder
2 tsp baking soda
1 tsp vanilla extract
1 tsp brandy extract (or real brandy - or you can substitute with more vanilla)
1 cup coarse sugar
Instructions
Preheat oven to 350°F and line two baking sheets with parchment paper.
Mix all ingredients in a mixing bowl, except for the coarse sugar. Place the coarse sugar in a small bowl and set aside.
Take roughly two tablespoons of dough and roll into a ball. If the dough is too sticky, mix in more cocoa powder, one tablespoon at a time.
Then roll the ball of dough in the bowl of coarse sugar to coat the ball completely.
Place on a baking sheet and flatten the ball a little with the palm of your hand.
Cook 8-10 minutes until edges start to crack.
Cool for 10 minutes on the baking sheets before transferring to a wire rack to cool completely.
Notes
Do not use natural peanut butter as it is too oily.
Nutrition Information:
Yield:

36
Serving Size:

1
Amount Per Serving:
Calories:

169
Total Fat:

8g
Saturated Fat:

2g
Trans Fat:

0g
Unsaturated Fat:

5g
Cholesterol:

10mg
Sodium:

154mg
Carbohydrates:

21g
Fiber:

1g
Sugar:

16g
Protein:

4g