These spiced candied nuts are easy to make for a delicious snack. Sweet and surprisingly complex, this is a recipe you're sure to keep!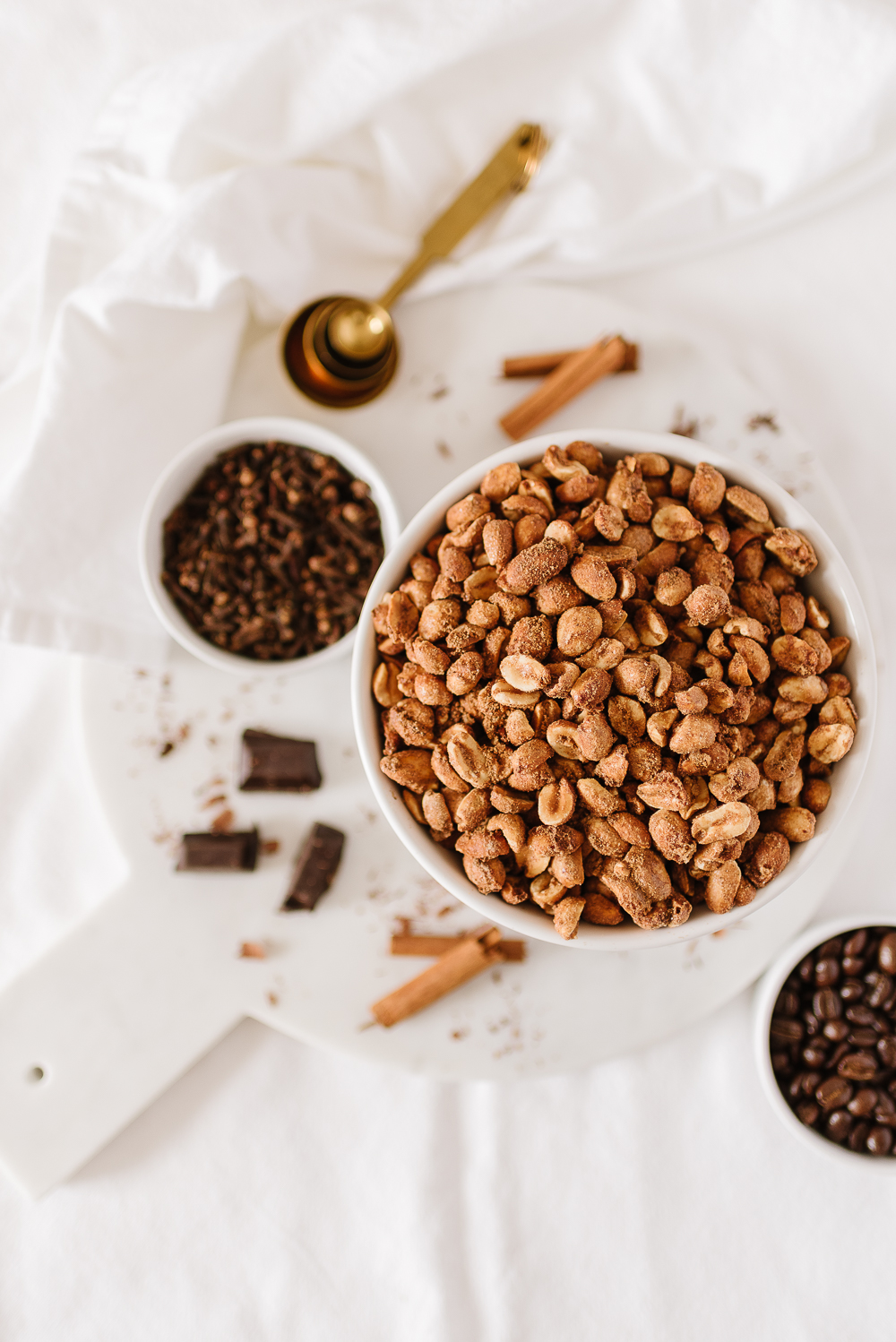 With the holiday season quickly approaching, I start to think of all of the goodies we get to whip up (and devour), like our Shortbread Cookies or our Pecan Dipped Shortbread Cookies. I'm the one with the sweet tooth in the house (a serious sweet tooth), so I instantly think sweet when Alicia asks me what kind of recipe we should come up with.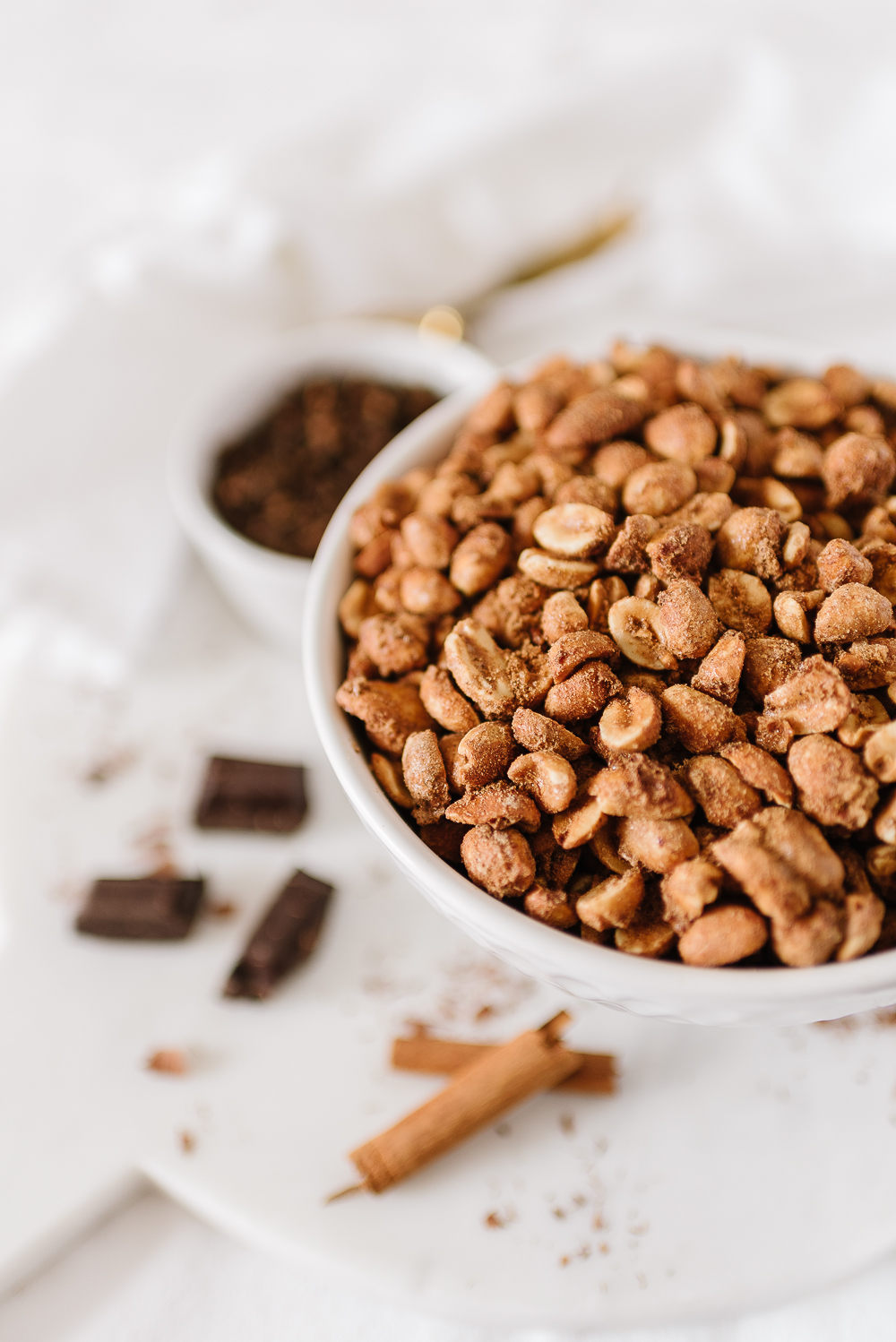 I first made this recipe years ago around Christmastime and it was a huge hit! I had since lost my copy of the recipe (because when I first made it, we used to write things on paper!), but luckily I had given a copy to my mom who kept it in her trusty old recipe book for all of these years.
I've already made two batches in the last couple of weeks, and I need to stop making them because this is one of those snacks that you just can't put down. I'm serious…you are at risk of eating all three cups of nuts as soon as they cool out of the oven.
I've used different types of nuts for this recipe before. I usually use unroasted, unsalted peanuts, but I've also tried it with mixed nuts and they turned out just as delicious.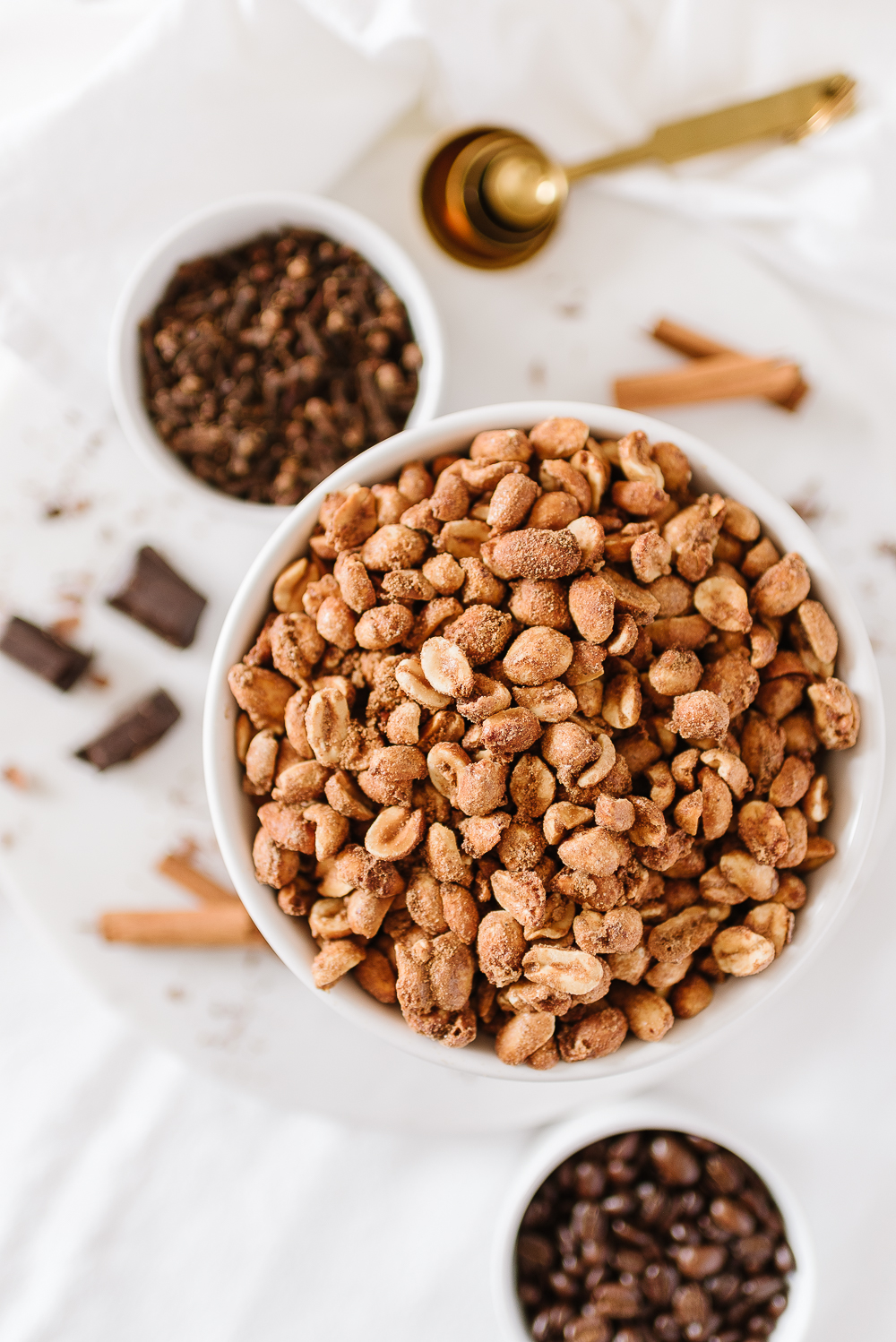 These nuts are sweet and have a deliciously complex flavour from the combination of the cinnamon, nutmeg, cloves, cocoa powder, and instant espresso powder.
The aroma wafting through your home while these are roasting in the oven is such a comforting scent. A perfect match for the holiday season.
These also make a great gift. Just package them in a nice little clear bag with some Christmas ribbon, or add them to a cookie or dessert tray to take to a holiday party. Or just put them in an airtight container and keep them for your own snacking!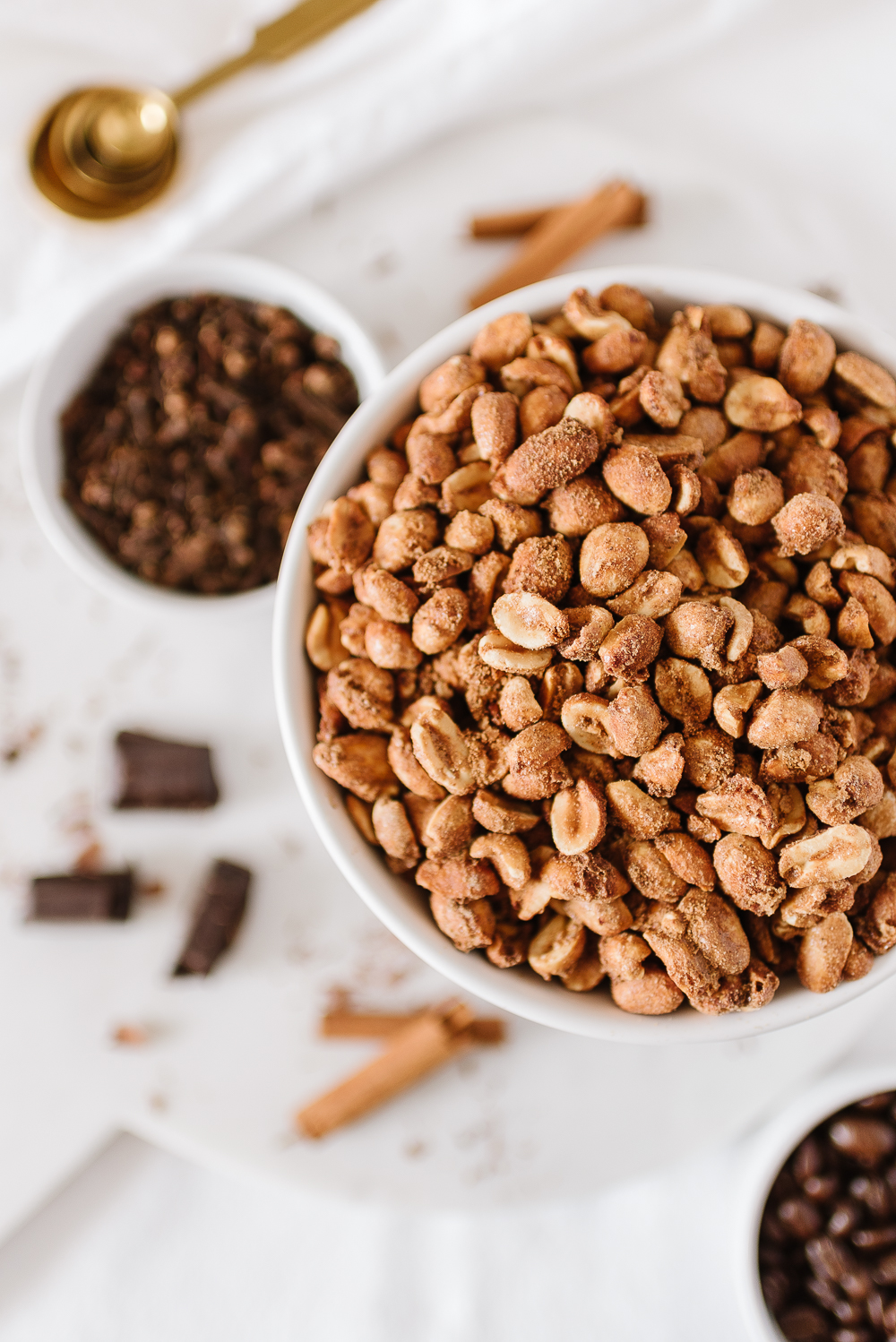 It might be a good idea to double or triple the recipe right from the start because I promise you will be coming back to this recipe over and over again!
We'd love to hear what you think of them, so let us know if you give them a try!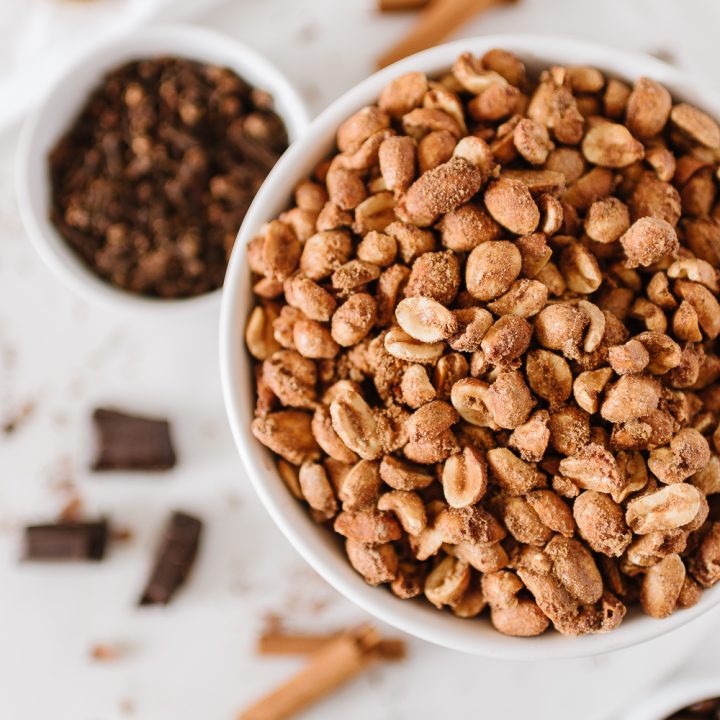 Spiced Candied Nuts
Total Time:
1 hour
5 minutes
These deliciously spiced candied nuts are easy to make for a delicious snack. Sweet and surprisingly complex, this is a recipe you're sure to keep!
Ingredients
1 egg white
1 tbsp water
3 cups unsalted peanuts, mixed nuts (or whatever nut you prefer)
1/2 cup granulated sugar
1 tsp cinnamon
1 tsp instant espresso powder
1/2 tsp cloves
1/2 tsp unsweetened cocoa powder
1/2 tsp salt
1 pinch ground nutmeg
Instructions
Preheat oven to 275°F.
Line a baking sheet with parchment paper.
Combine sugar, cinnamon, espresso powder, cloves, cocoa powder, salt and nutmeg in a small bowl.
In a medium mixing bowl, beat egg white and water with a fork vigorously until it is foamy.
Stir nuts into the egg white/water foam mixture until all nuts are coated.
Pour in sugar mixture and mix until all nuts are coated.
Spread onto the parchment-lined baking sheet and bake for 1 hour.
Once done, break up the nuts using a wooden spoon and allow to cool completely.
Store in an airtight container.