Christmas is a time for traditions, whether passed down from generation to generation or newly established they give us something to look forward to and often provide a sense of belonging. And these 10 Christmas traditions to start this year are sure to make your holiday season one to remember.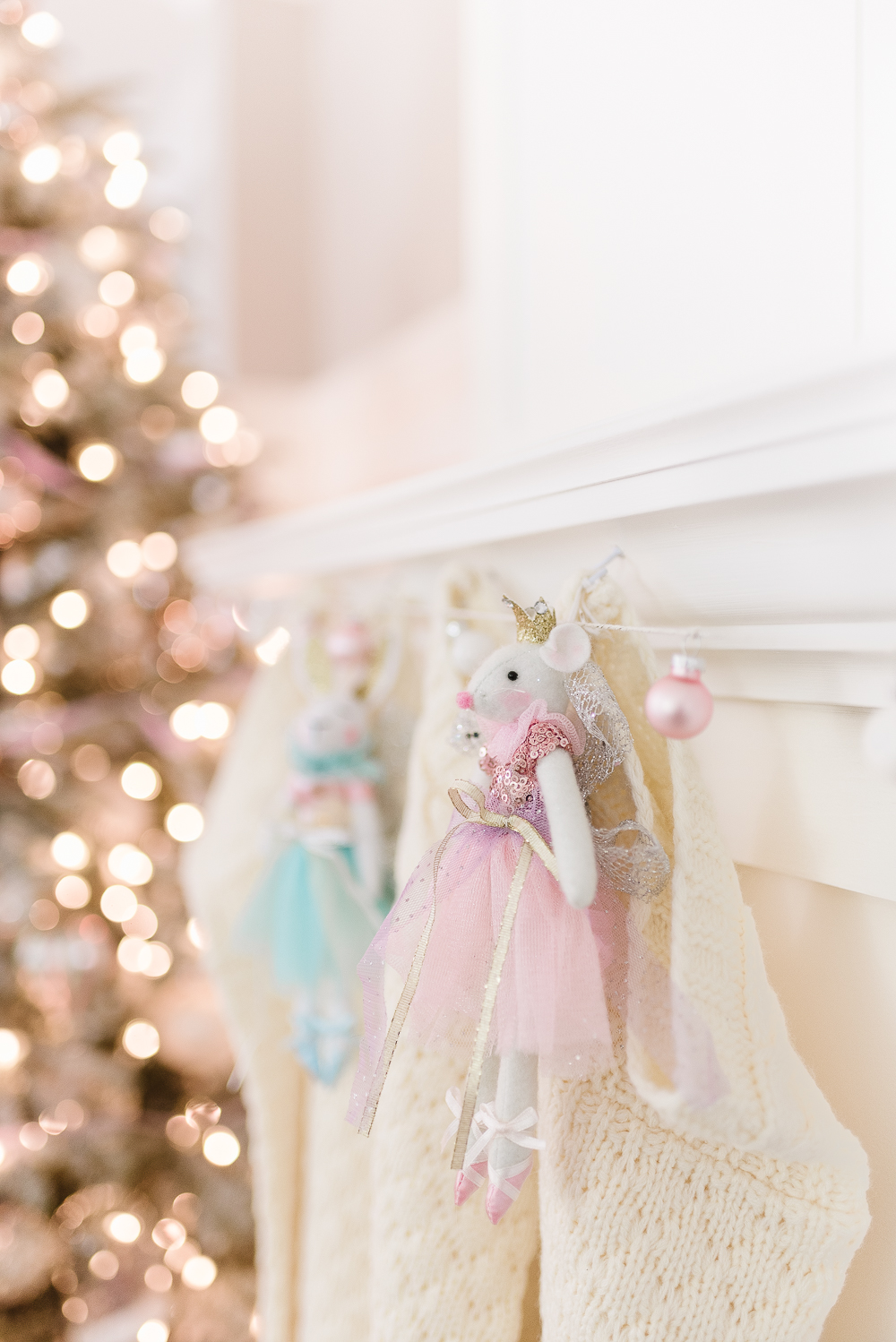 Traditions make the holiday season that much sweeter, am I right? It's those activities you look forward to each Christmas that make the season feel special and memorable. I have so many wonderful memories of Christmas as a child, and most of them center around traditions our family did every year. For the most part, Nick and I continued these traditions after we married, but now that we have children of our own they seem even more special.
The Christmas season is busy, and it can be so easy to get caught up in the hustle and bustle that we forget to slow down and really savour the season. Personally, I always have to take a step back and remind myself to really enjoy the little moments and remember what the season is truly about. We also do our best to clear our schedules during the holiday so that we have the time to spend together making memories, or simply doing nothing at all. It's so good for the soul!
I wanted to share a few of our favourite Christmas traditions that make the season so special for us. I love that these are all activities that can be done as a family (or with friends!)  and they don't cost a lot and hopefully won't add to the stress of the season. Most of these traditions are ones we have been doing since we were kids, but a few of them are new to us this year.
Here are 10 Christmas Traditions to Start This Year…
1. Create a Christmas book collection
As the Christmas season approaches each year, let your little ones pick out a new Christmas book to add to their collection. It's a great way to encourage reading and it really helps build the excitement and anticipation of the holiday season. This is a tradition our family started this year, I love the idea that our girls will grow their own collection of favourite Christmas books to hold onto for years to come. And to get you started I created a list of 25+ of the best Christmas books for kids, you can read it here.
Once Christmas is over, be sure to pack your books away until the next year to keep them exciting and feeling like new each Christmas season.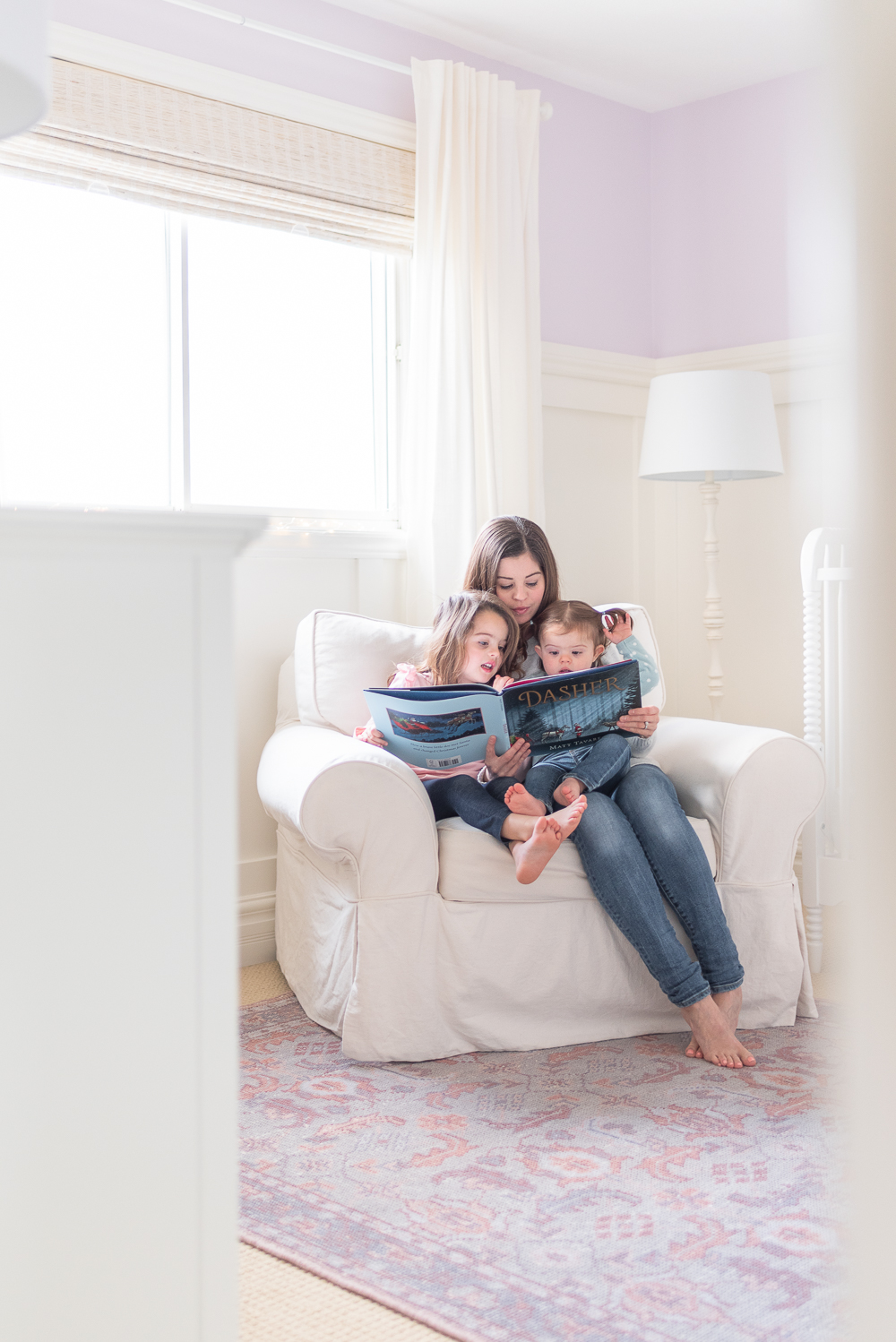 2. Count down the days until Christmas with a homemade advent calendar
What's better than waking up to a special little treat each day during the month of December? A few years ago we created our own Christmas advent calendar to use each season. It's an easy activity and I love that I can choose special treasures and treats to fill each bag with that I know our girls will love. You can take a peek at our homemade advent calendar here.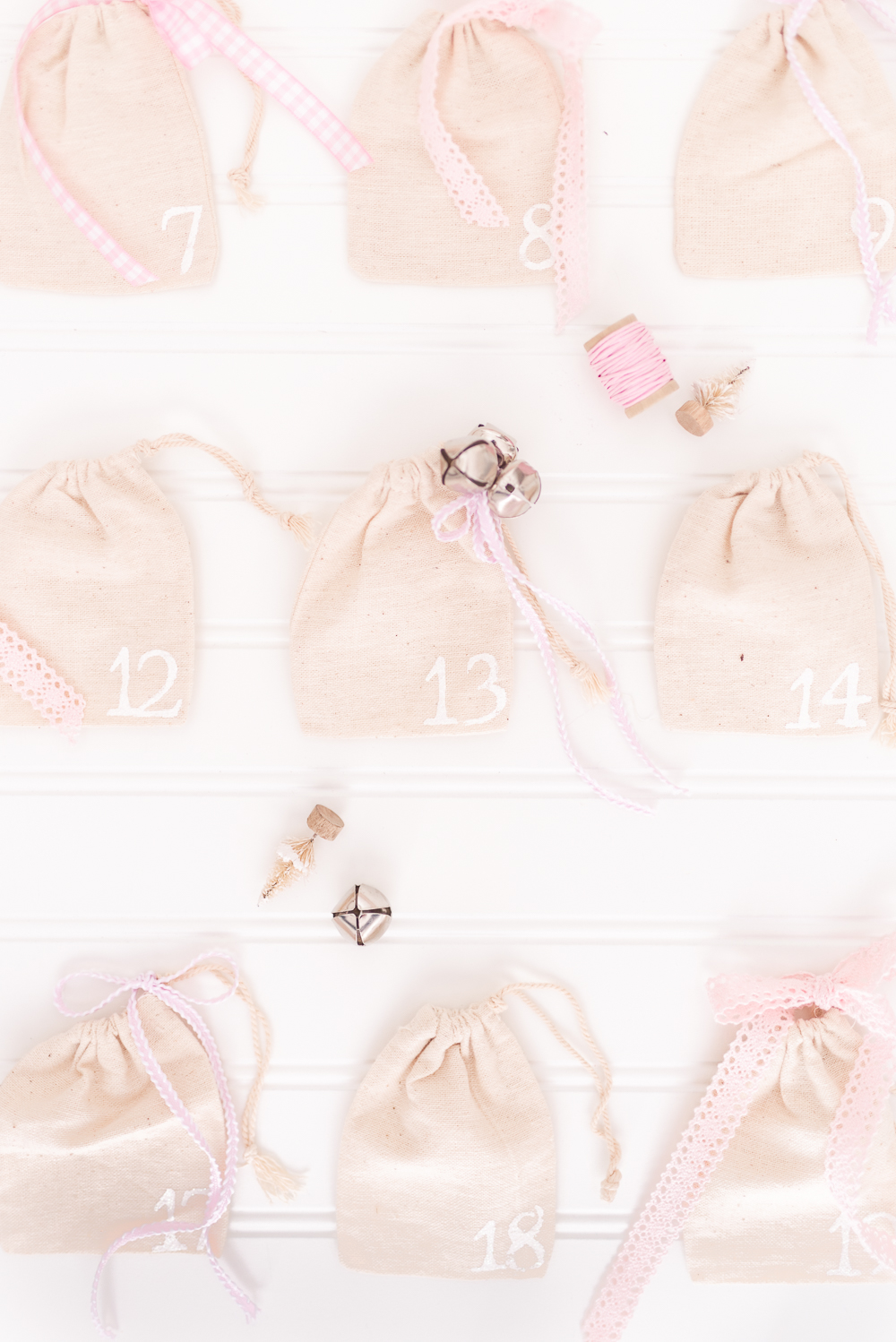 3. Take in the Christmas lights
As a child, one of my favourite Christmas memories is driving through town to take in all of the homes decorated in Christmas lights. Wait until the sun goes down and enjoy the ride while sipping hot chocolate and listening to Christmas carols. It's a tradition I've continued with Nick and now our girls too.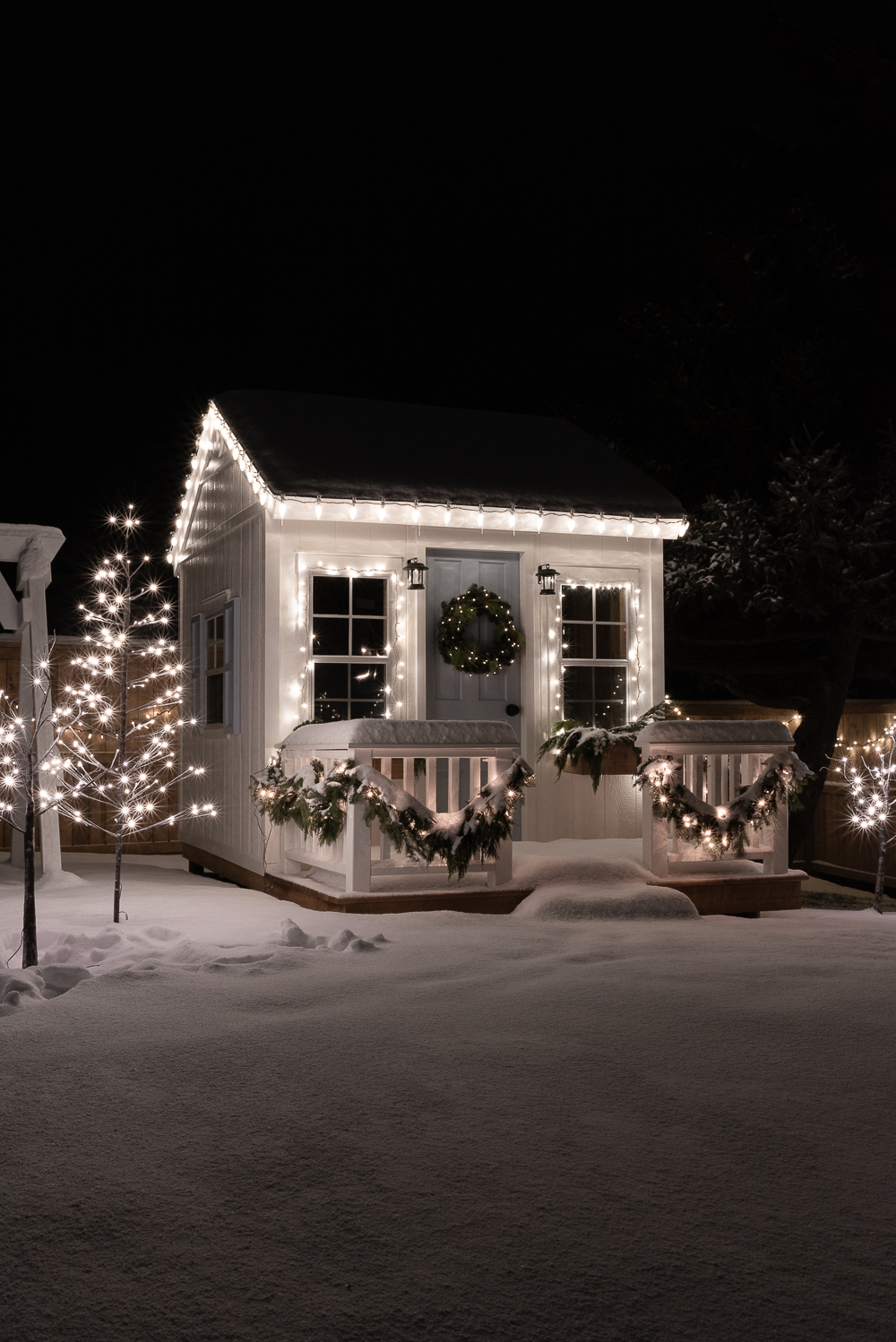 4. Give back to others
Teaching our girls about giving back to others is so important to us, not only during the holidays but all year long. We want them to understand the importance of helping others, especially during a time that may be difficult for some. Give what you can, whether it's a financial donation to a charity close to your heart, collecting warm clothes, food or gifts for those in need, or simply giving your time can make such a big difference in someone's life.
5. Decorate the Christmas Tree Together
This is another favourite childhood memory of mine. Whether you put up a real or artificial tree, this is a tradition the whole family will love. While your favourite holiday playlist is on repeat and you have a mug of hot chocolate in your hand take the time to sift through your boxes of ornaments and decor while you trim the tree. You'll have fun sharing stories and memories that are attached to certain ornaments you've collected over the years. It's a great way to slow down and savour the season with your family.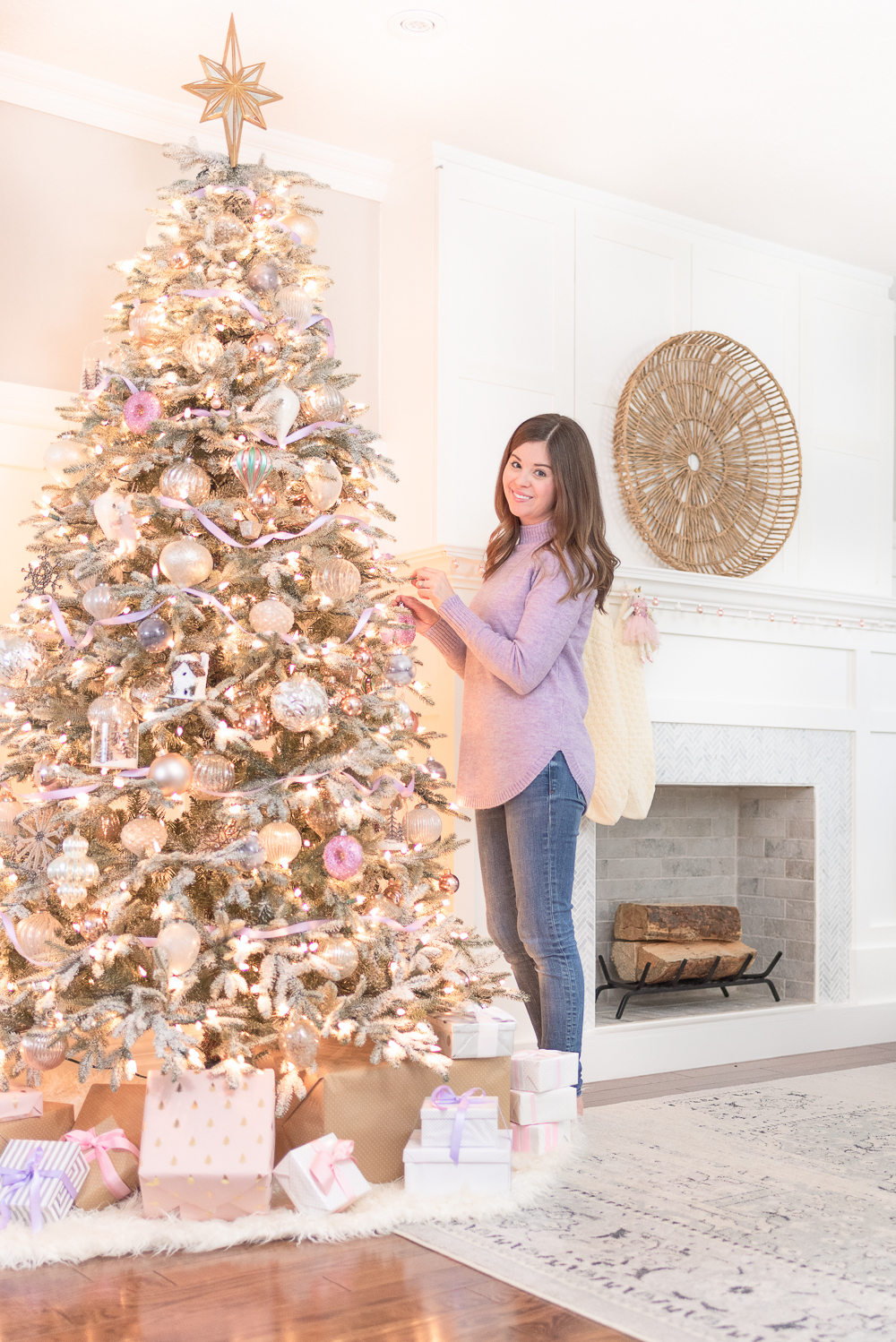 6. Get Cozy in Matching Christmas Jammies
I love dressing our girls in matching clothes, especially during the holidays. Our tradition is to let the girls open one gift right before bed on Christmas Eve, and it's always a pair of Christmas pajamas. They always look adorable, and it's so fun to have photos of them in matching PJ's as they open their gifts on Christmas morning.
If you want to take it up a notch, you could buy matching Christmas pajamas for the whole family! Maybe we'll try that next year…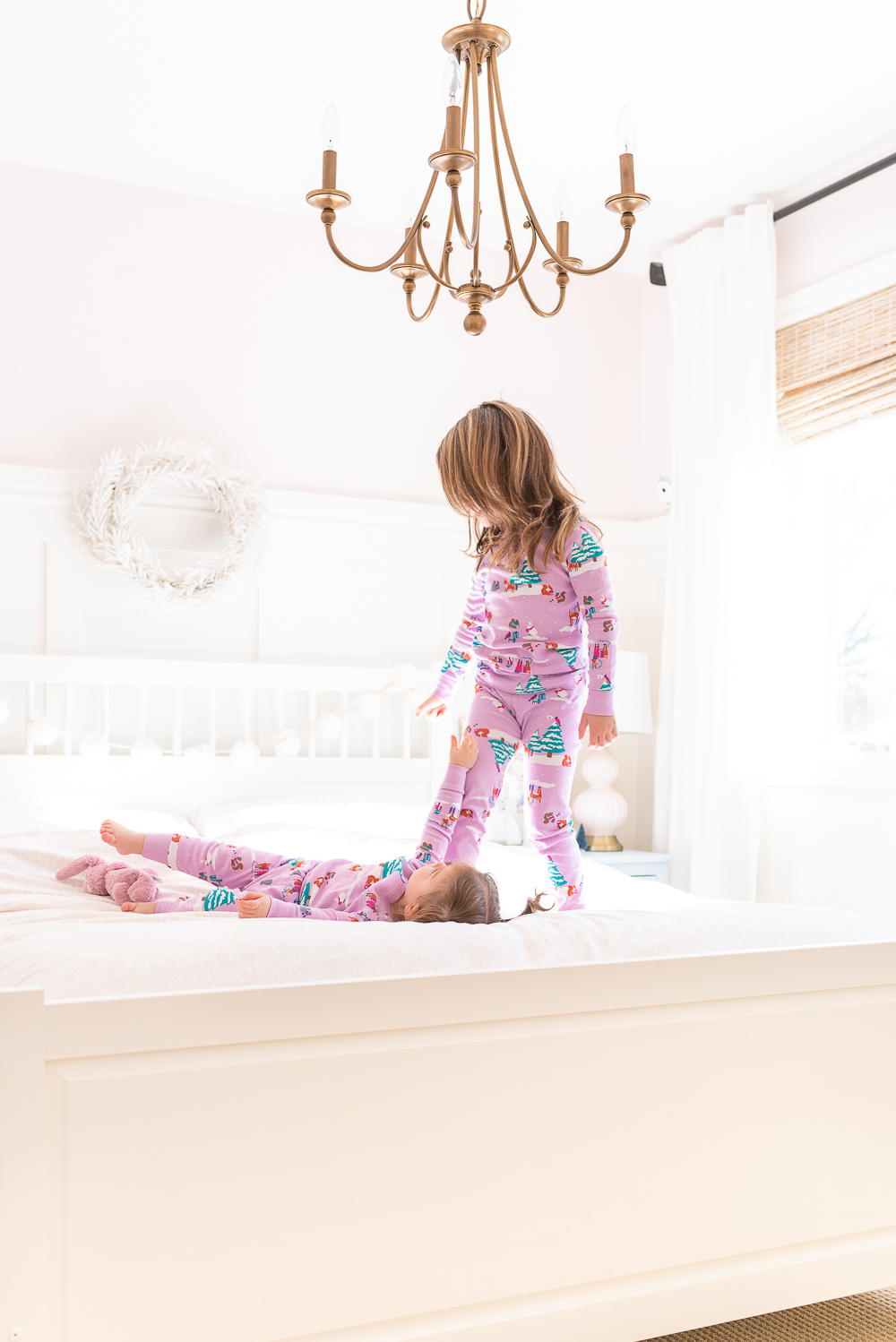 7. Plan an Afternoon to Bake Your Favourite Holiday Treats
Holiday baking…is there anything better? Have each family member choose their favourite Christmas treat and then pick an afternoon to spend together baking each one. If your kids are too little to help in the kitchen, invite your mom, sister or grandma over for a bake-a-thon. It's a wonderful way to spend time together during such a busy season.
A few of our favourites are melt-in-your-mouth shortbread, pecan chocolate dipped shortbread and chocolate peanut butter cookies.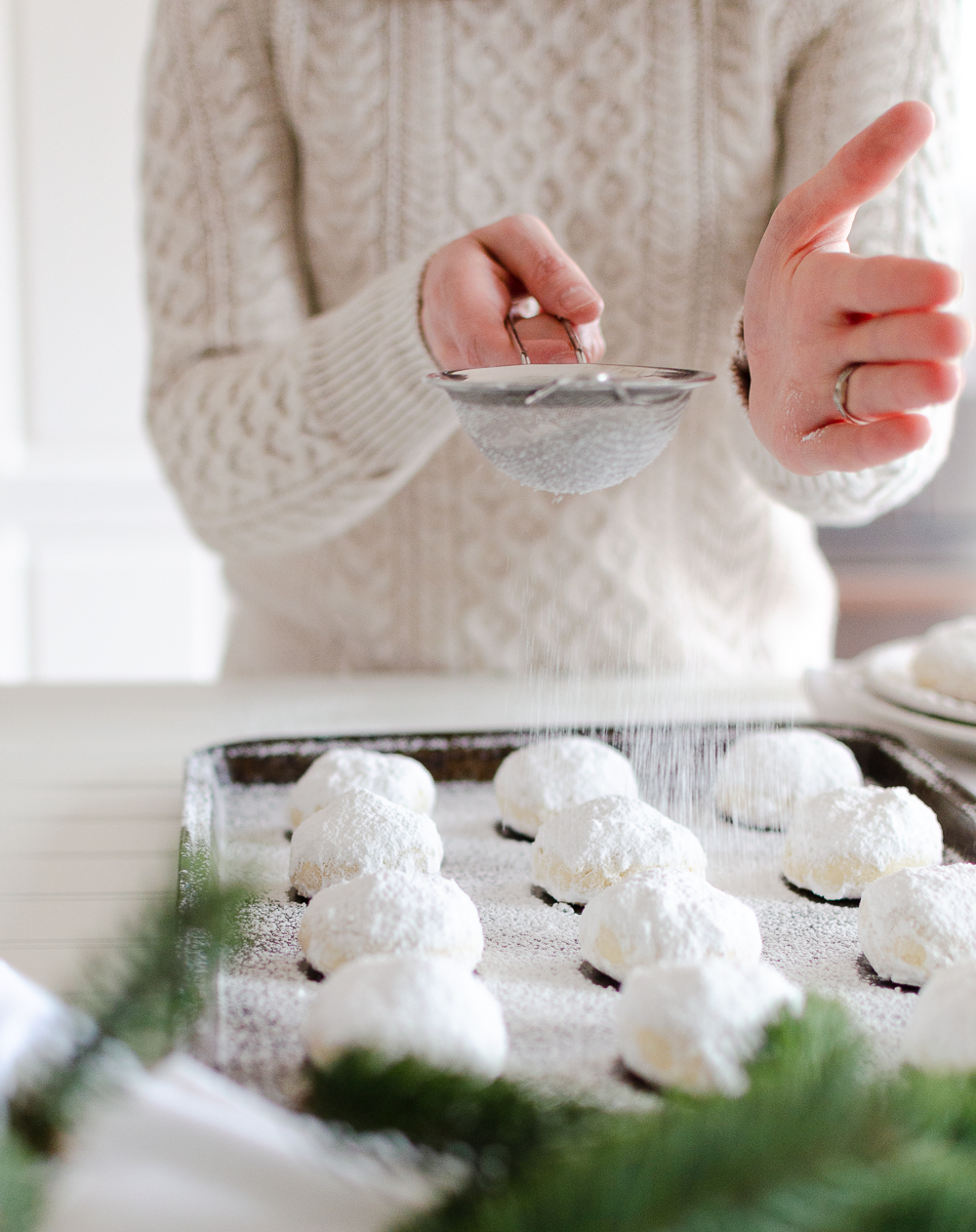 8. Write a Letter to Santa
Sit down with your kiddos and help them write a letter to Santa. Before you pop it in the mail, make sure you save a copy as an adorable keepsake.
9. Decorate a Gingerbread House
Gingerbread houses are a holiday classic, right? They are so much fun to decorate and look adorable displayed in the kitchen during the holidays.
Last year we hosted a gingerbread house decorating party for Zoe and a few of her friends. Each little one got a house of their own to decorate and we set everyone up in the dining room. We lined the table with all sorts of candy and icing to choose from and let the kiddos take the lead. It was so fun to watch each of their personalities come through in the way the creative and unique ways they decorated their gingerbread houses. Each little one can take home their gingerbread house and a bag filled with leftover candy as a party favour.
Another fun idea is to host an evening gingerbread house decorating party with your girlfriends. Just make sure you supply wine or spiked eggnog.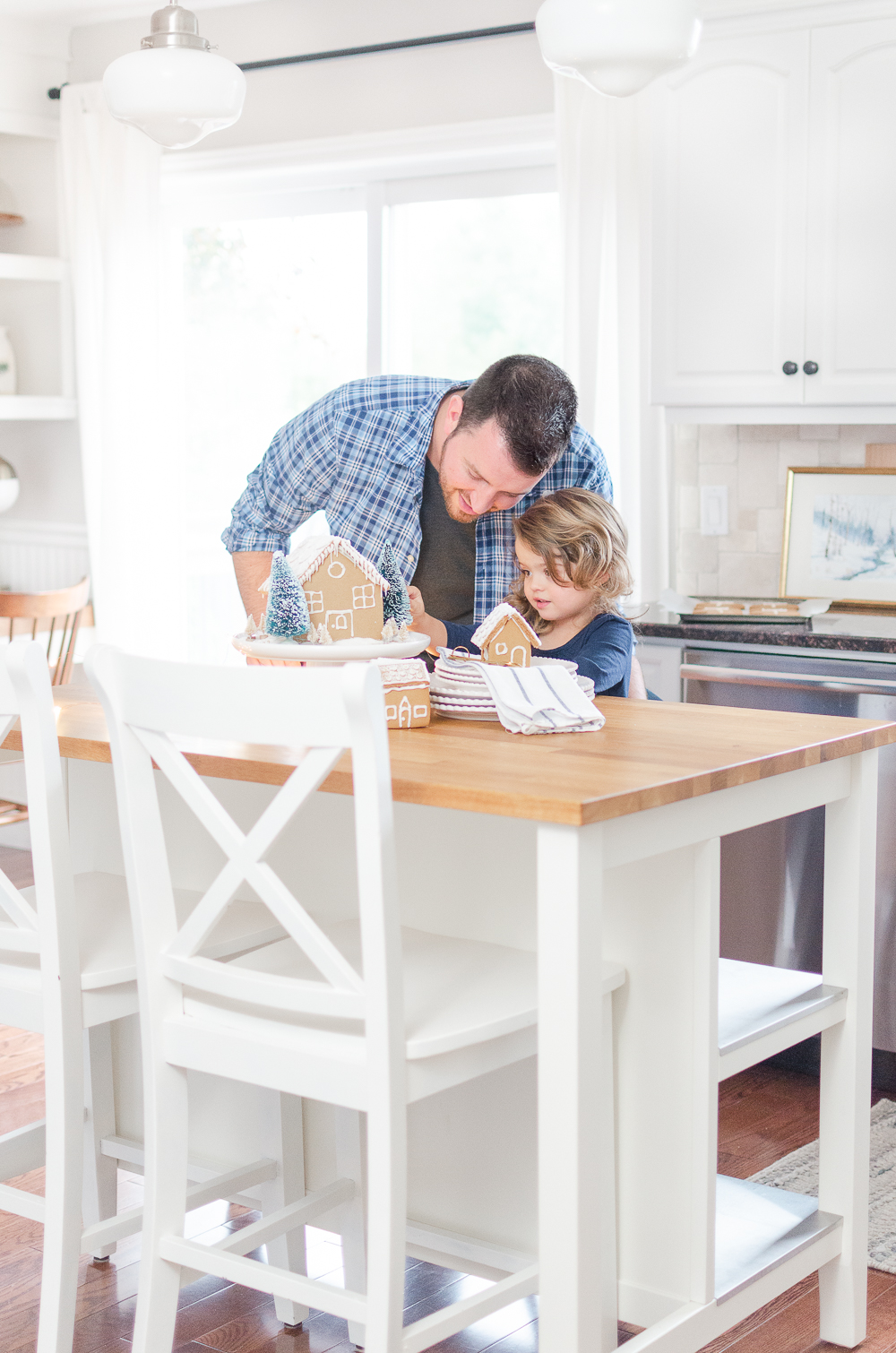 10. Read 'Twas the Night Before Christmas on Christmas Eve
Once your little ones have put on their matching Christmas jammies and before you turn out the lights, cozy up in bed and read 'Twas the Night Before Christmas together as a family. It's the perfect way to end the day and a tradition your family will look forward to each Christmas Eve.
Well, what did you think? Do you do any of these traditions with your family over the holiday season? Now, we want to hear what your favourite Christmas traditions are, leave us a comment below!