A table set with fresh greenery is a simple and cozy way to celebrate New Year's Eve, plus 10+ inspiring New Year's Eve tablescapes and entertaining ideas.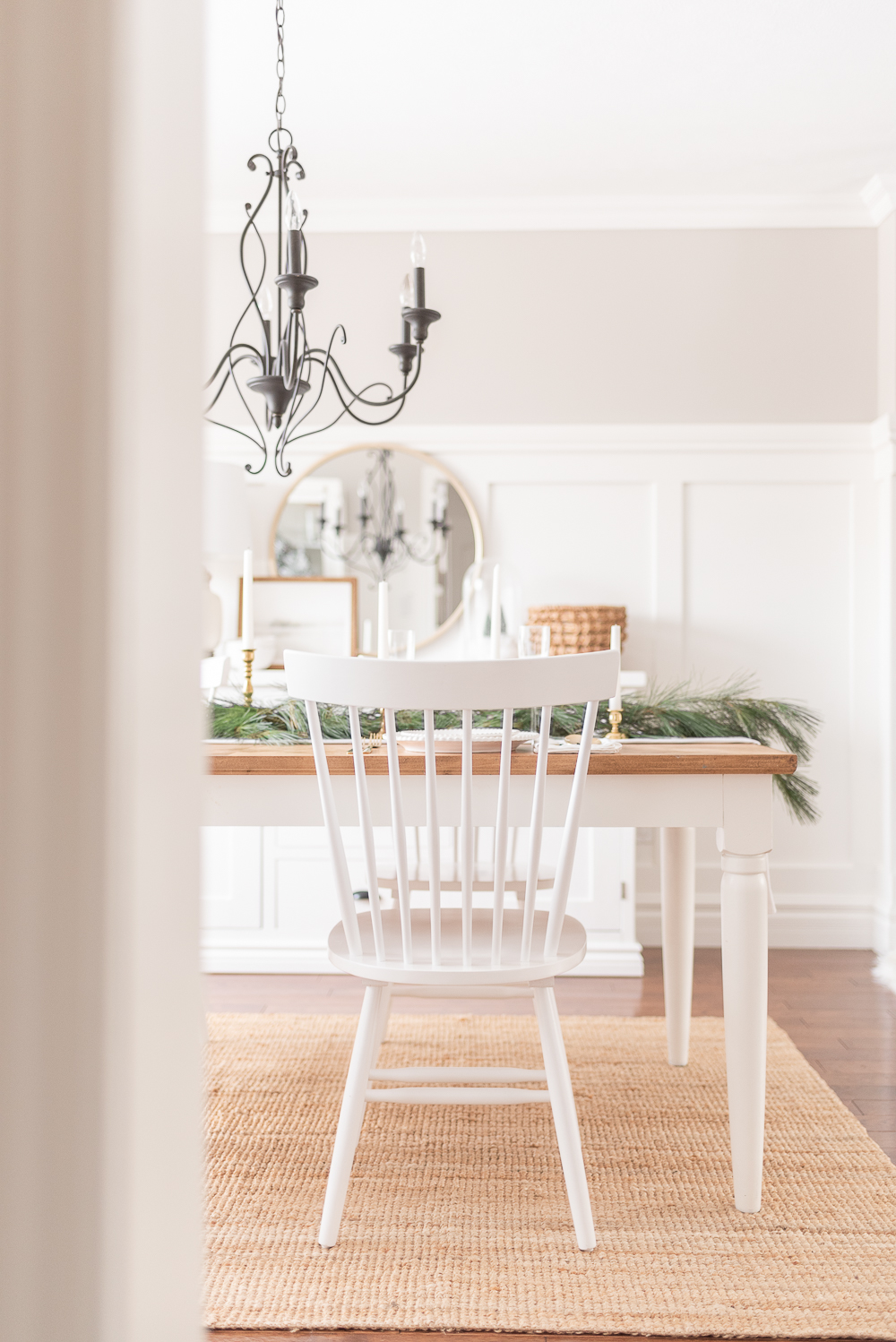 New Year's Eve is just one more reason to celebrate and spend time with family and friends during the holiday season. It's the perfect opportunity to gather with those you love and indulge in delicious food, laughter and maybe a couple of drinks. And whether you celebrate the new year with a small group of friends, your family or hosting one big party, it's always fun to set the mood with a festive table.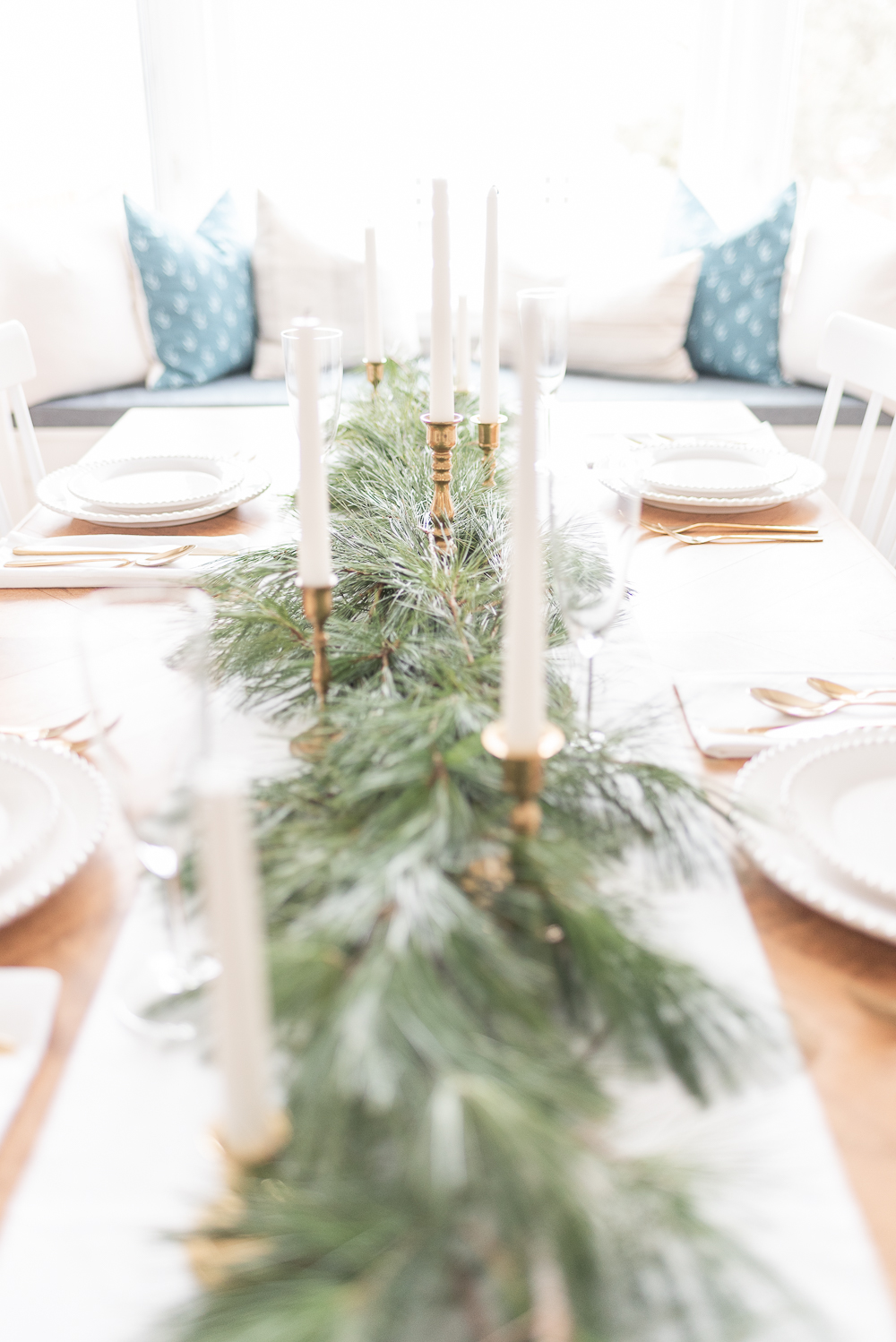 When I started thinking about a New Year's Eve party, I had a few big ideas that involved sparklers, confetti and lots of balloons. It would have been a really fun post to put together, but in the end, I decided to create a simple winter tablescape. I wanted to set a table that was easy, inexpensive and cozy. The holidays can be a stressful and expensive time of the year, especially when you're hosting, so I thought I would try to create a tablescape that offset some of that holiday tension.
And I loved that this simple idea for a tablescape could be used from Christmas right through the winter months while you're entertaining, it isn't specifically for New Year's Eve. And the best part? Setting this table didn't cost me a penny!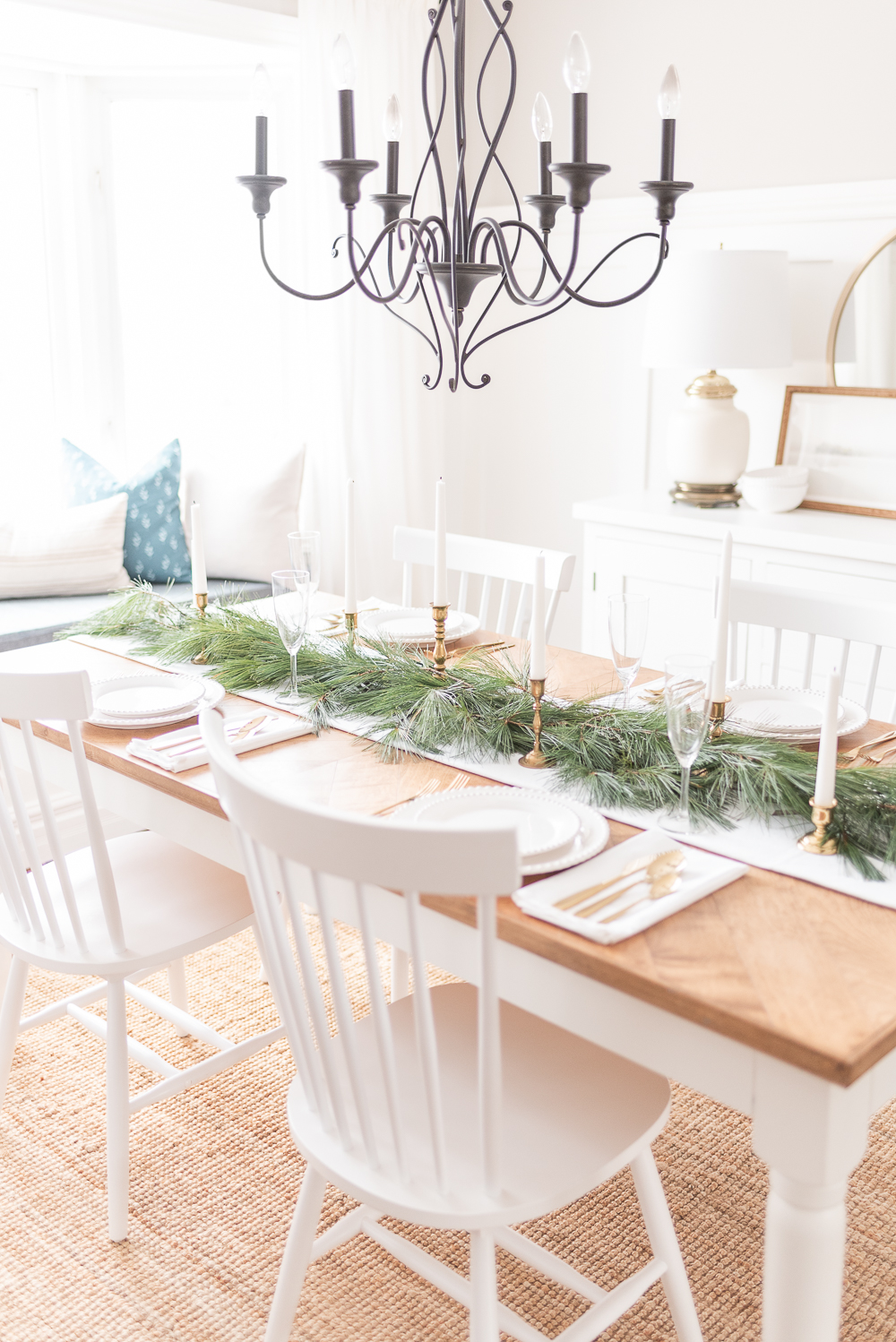 ---
get the look

---
First, I sent Nick to our backyard to cut some greenery for me. I like the pine branches with the long needles the best because they are so full and have a lot of movement to them. But you could use any type of greenery, like pine, cedar or spruce and if you don't have access to any fresh greenery you can buy branches or premade garland at your local grocery store or nursery.
I laid a plain white runner down the center of the table and started creating the garland. Because the garland is simply laid on the table I didn't worry about stringing it together with floral wire. But if you're planning on using it elsewhere after your party, you may want to attach the branches together now. There really isn't any trick to it, I just layered the branches together until there were no empty spaces showing and it looked full, I also made sure to drape a few branches off the edge of the table.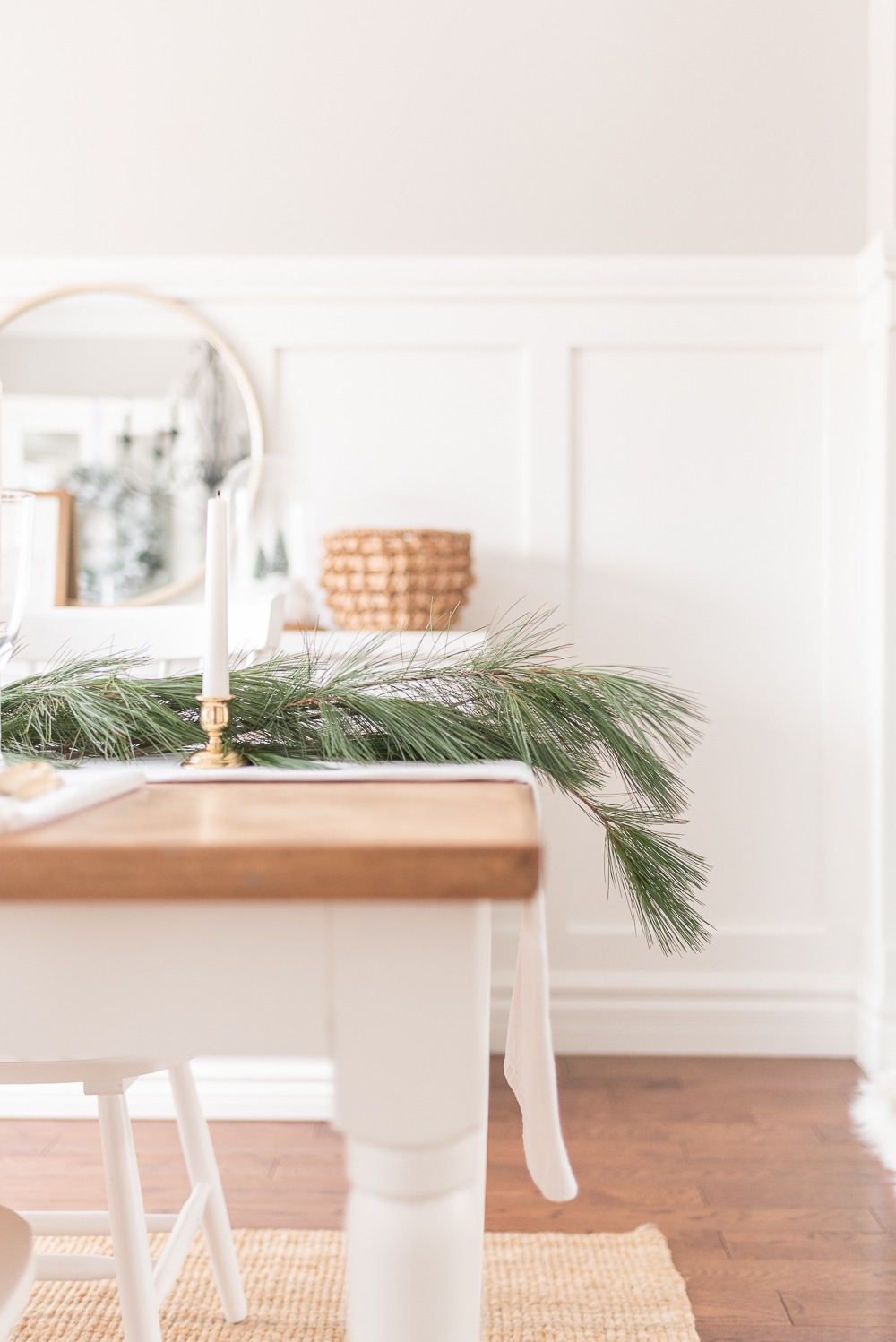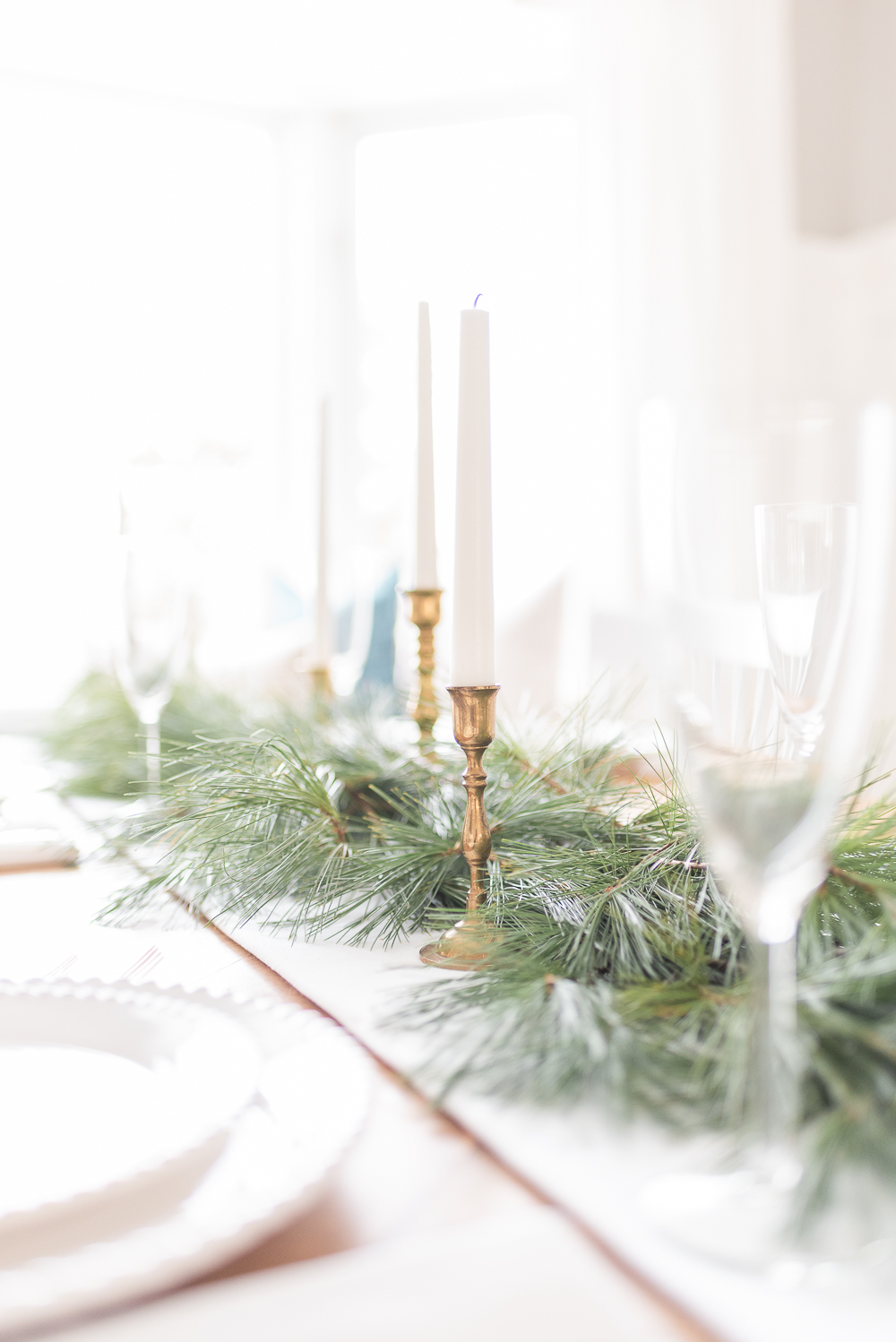 Once I was happy with the look of the garland centerpiece, I added eight vintage brass candleholders along the center as well. I've collected these candle holders over the years from thrift stores so they are not a complete set. They are all different shapes, heights and in varying patinas, which I love because it creates a collected look and it's a great way to add a little bit of interest. But matching set would look just as pretty.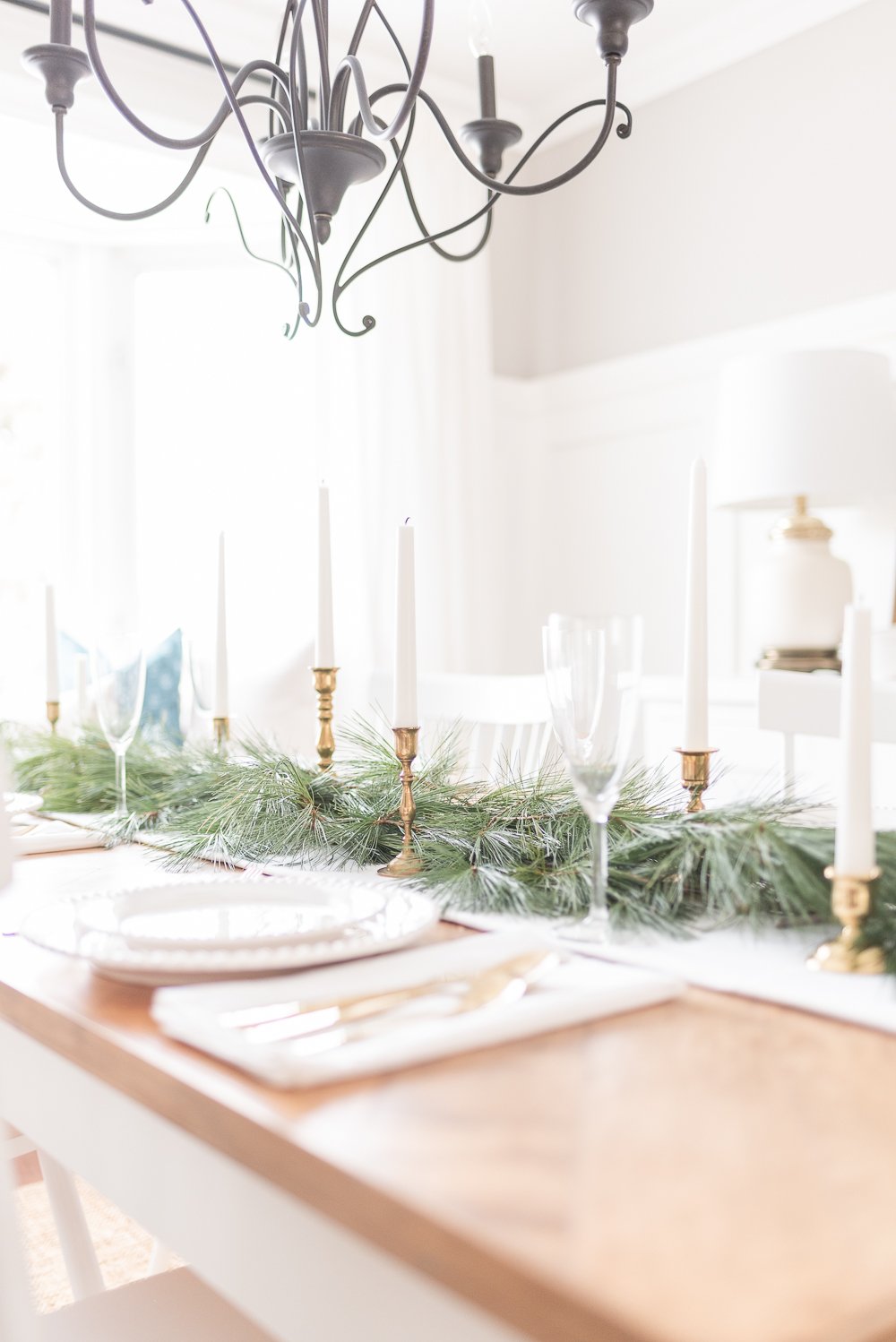 I set the table using our everyday white dishes, gold flatware, white linen napkins, and champagne flutes. Of course, you can adjust your place settings depending on the type of meal you're serving, whether it's hors d'oeuvres (try our Brie and Roasted Pear Tartlets) or a full course meal (make sure you end it with our Spiked Coffee with Galliano Infused Whipped Cream).
Now, I photographed our table during a sunny afternoon, but I can totally envision it in the evening with the lights dimmed and the candles flickering. It is the perfect atmosphere for a cozy and festive winter celebration.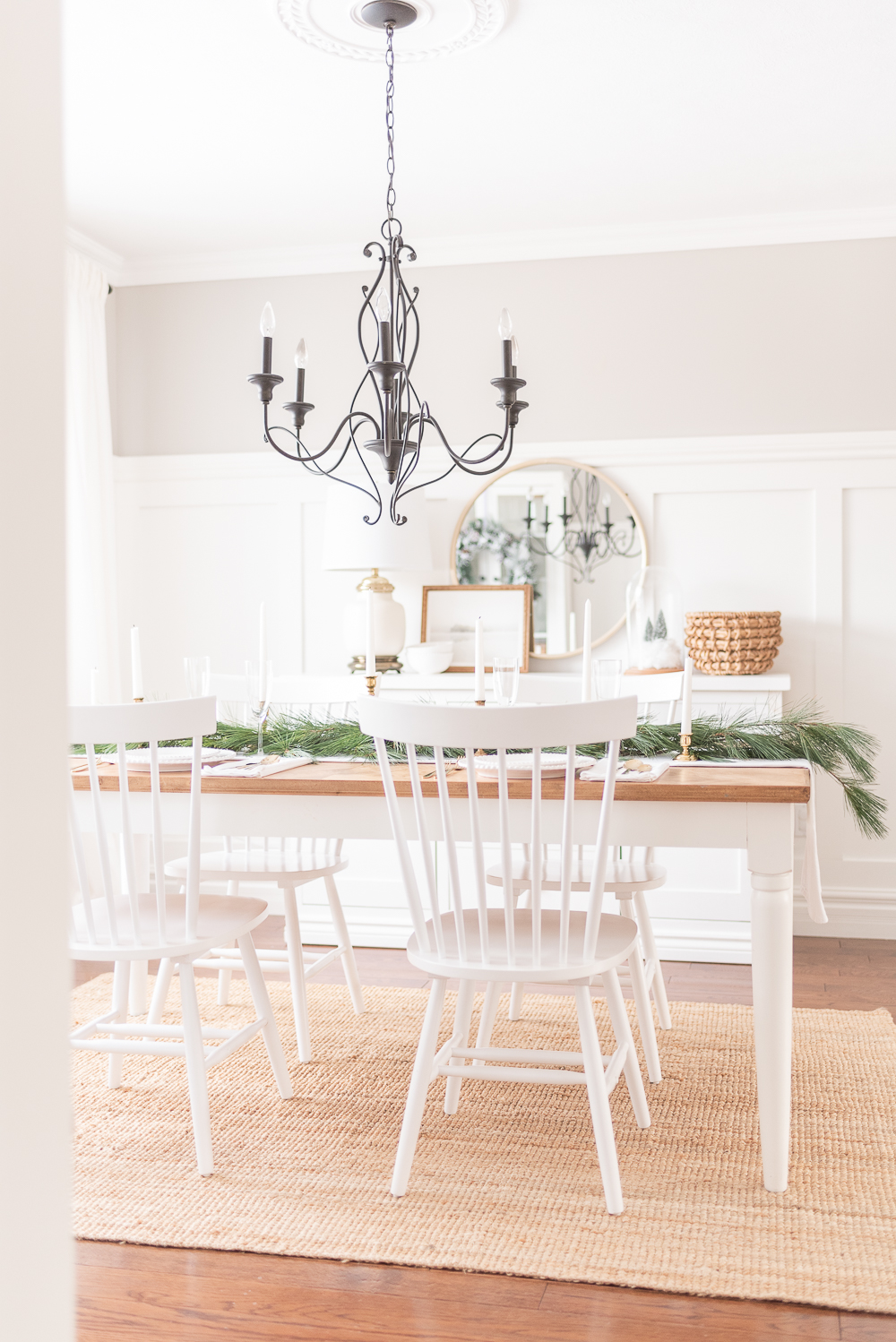 Now I hope you'll spend some time visiting our friends to see the beautiful tables they set to help ring in the new year!
10+ New Year's Eve Tablescapes and Entertaining Ideas

Rooms for Rent | Willow Street Interiors | Nick + Alicia | Nina Hendrick

Ella Claire & Co. | Zevy Joy | Just Destiny | Shades of Blue Interiors