Build your own wrapping paper storage with two dowels to keep wrapping paper easily accessible and four cubbies to store all of your essentials, like Christmas cards, ribbon, scissors, and gift tags. A great project for the beginner woodworker.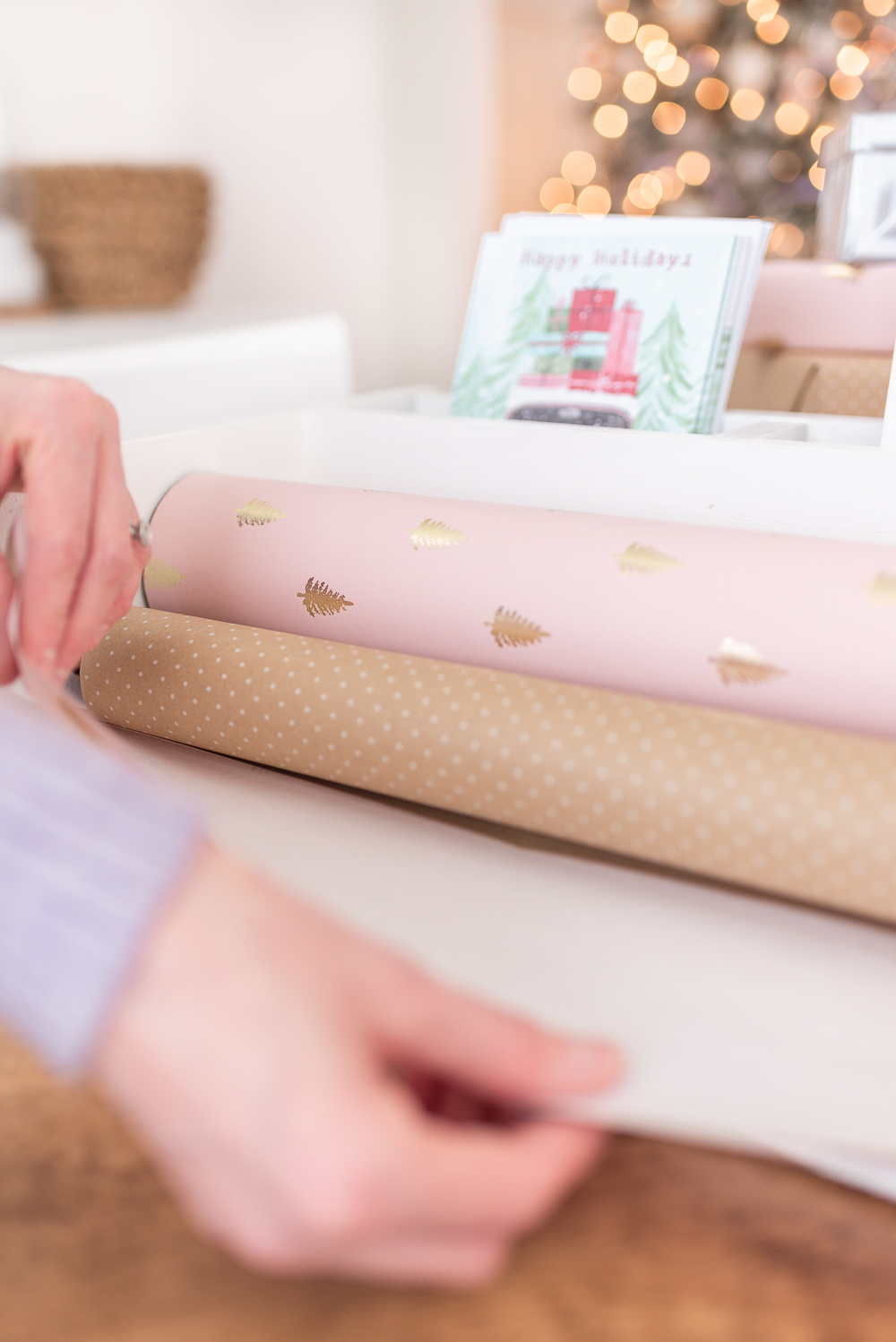 I recently joined Nick in his workshop for the very first time to learn a few tricks of the trade and try my hand at woodworking. I've never used power tools or done any type of woodworking, so I was a little intimidated. I even began questioning what I'd gotten myself into when I agreed to this project. But after a few hours, I had tackled a project from start to finish and gained a little bit of confidence in a new skill. I still have a long way to go, but it was a good start.
We started with an easy project. I wanted to make sure I began with a simple build as a way to ease into using power tools and finding my way around a workshop. And this is a great project for a beginner.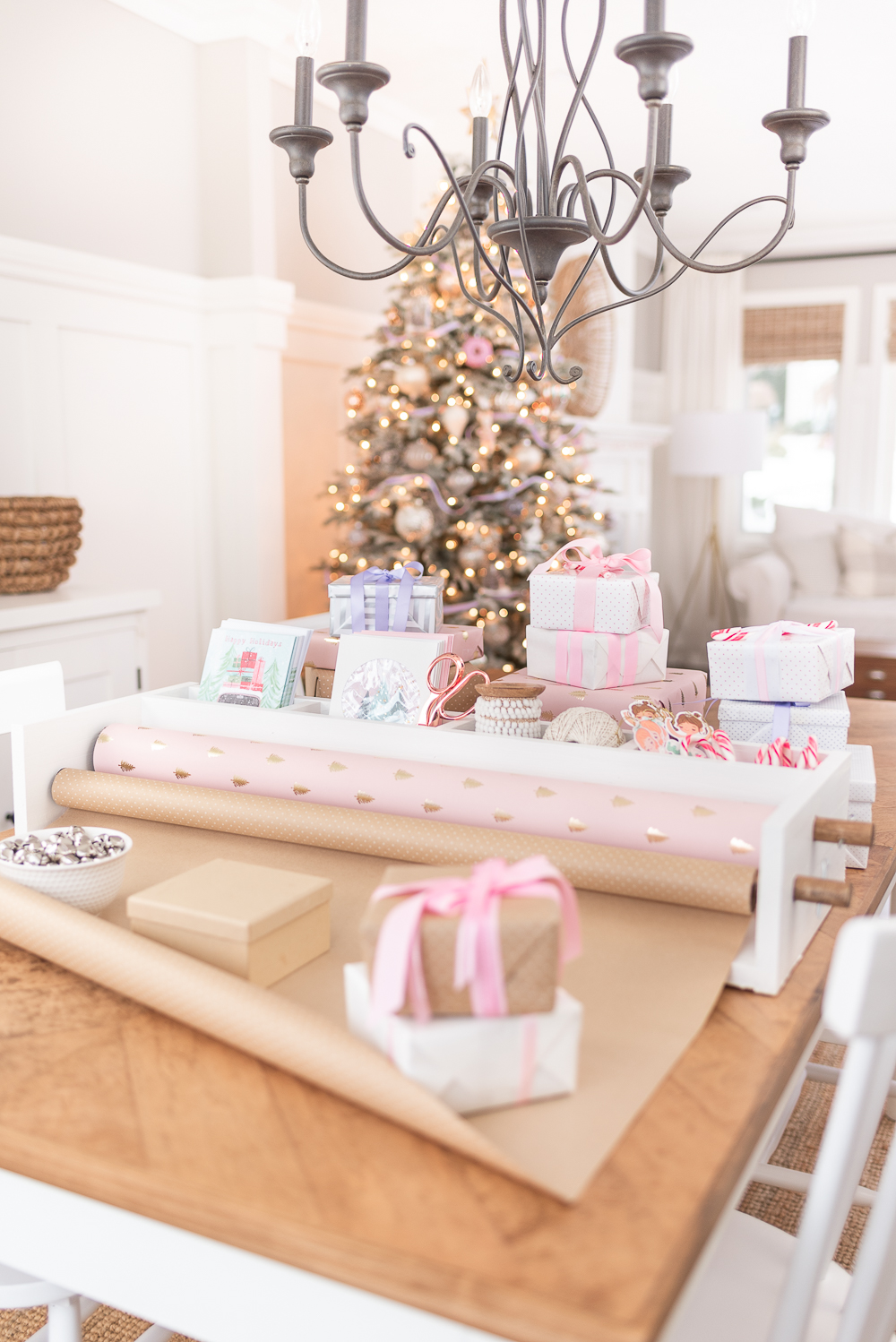 Partnering with our friends at Kreg we designed and built a portable gift wrapping caddy, just in time for the holiday season. We designed it to have two dowels to keep holiday wrapping paper handy and four cubbies to store Christmas cards, ribbon, scissors, and gift tags. The dowels are held in place with cotter pins to make changing wrapping paper quick and easy, plus I think it adds a cute detail.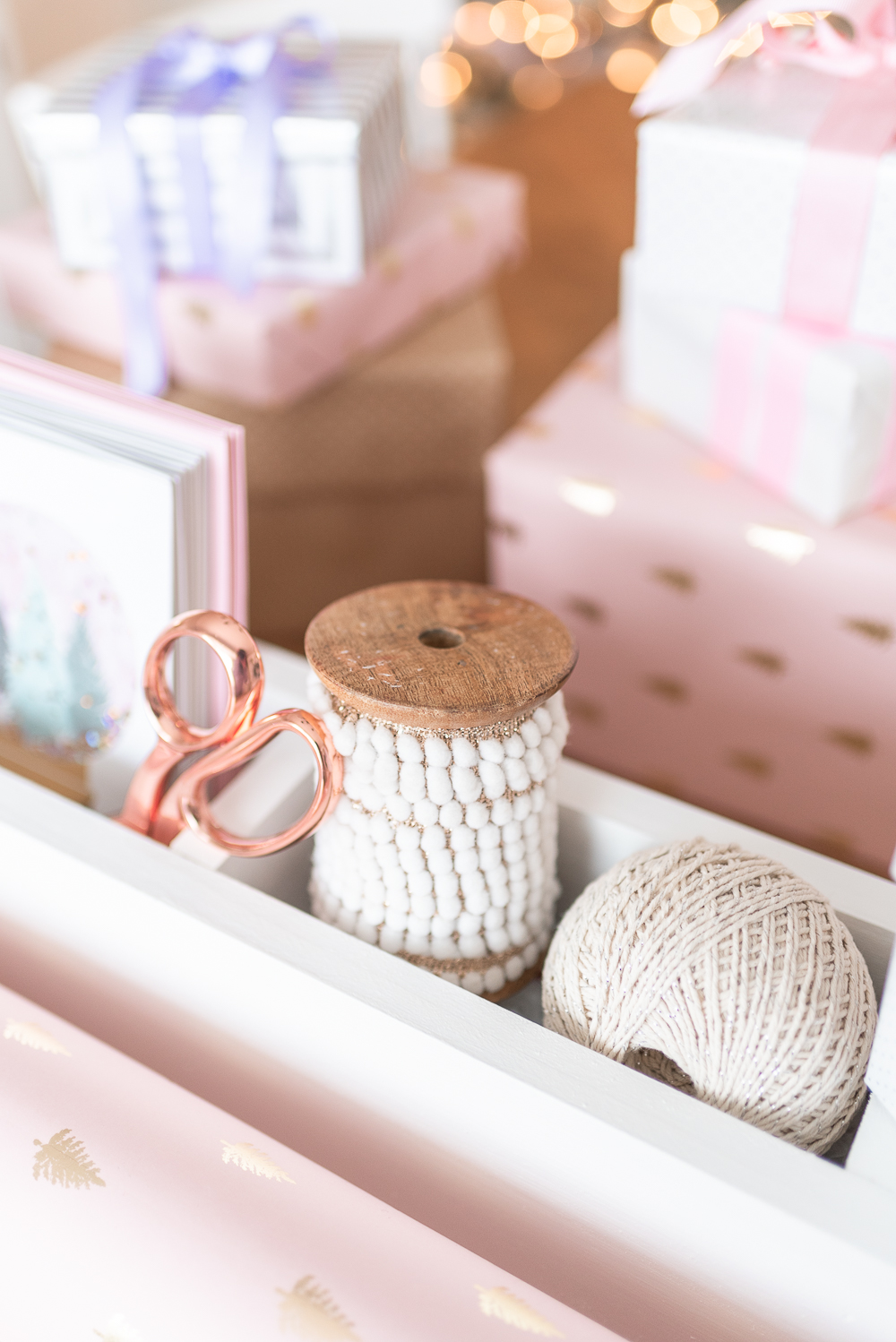 Nick explained to me how there are many different types of joinery you can use to assemble woodworking projects and that if you're looking for ease of use, endless applications and a great time-saver, the Kreg Jig is the tool to have on hand.
The K4 was actually one of the first tools that I bought Nick when he was just getting into woodworking. He had been talking about it for quite some time, so I finally bought him one for his birthday. There was a bit of selfishness in the gift because if he could start building me custom furniture and projects, then it was a win for me too. 😉
It was so easy to use this jig and it made the process very smooth. In all honesty, I've never tried any other type of joinery, but Nick swears this is the way to go, especially for the beginner to intermediate woodworker!
To build this wrapping paper caddy we only used a single 1 x 12 x 8′ board, along with mitre saw, table saw, Kreg Pocket Hole Jig, drill and nail gun. And with a little guidance from Nick, I did it all on my own.
In hindsight I'm not sure why I was so hesitant to use power tools, of course, you need to be careful and always use personal protective equipment, but it was a lot less scary than I thought it would be. I had a lot of fun in the workshop with Nick and it was interesting to learn more about woodworking and why he loves it so much.
And it was great for Zoe to see that building isn't just something "daddies" do. She was a little concerned I might hurt myself, but I could tell she was impressed that I stepped out of my comfort zone to learn a new skill. Now she wants to get into the shop with her daddy so she can be a "great maker" like him.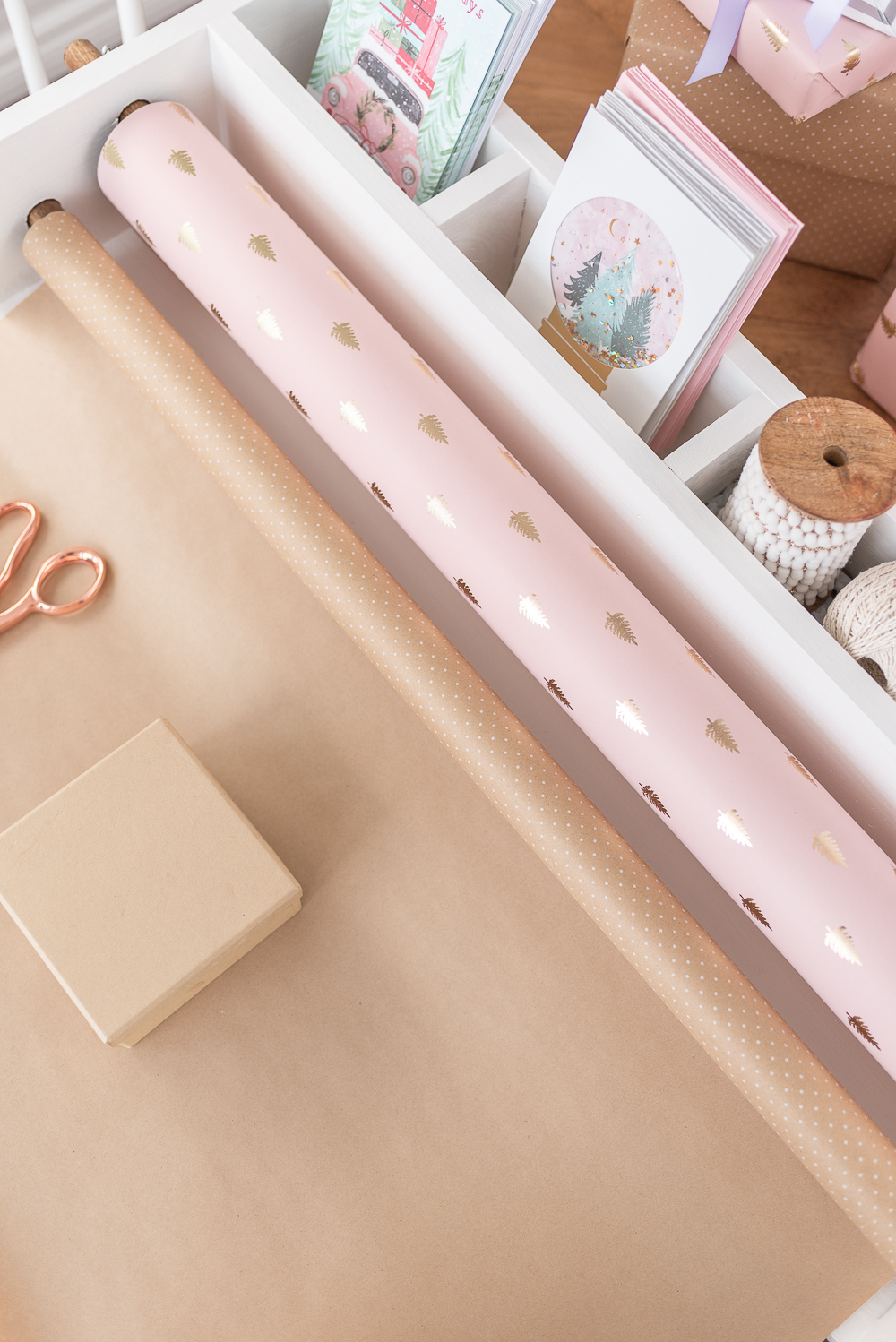 If you decide to build this wrapping paper caddy, once the holidays are over you can continue using it to store your gift wrapping supplies or repurpose it as an art caddy for your kiddos. Just add a roll or two of art paper, and fill the cubbies with art supplies, like pencil crayons, scissors, and glue. It would look cute on a table in a playroom or keep it handy for impromptu arts and crafts on a snowy afternoon.
So, until January 31st, 2020, Kreg is offering $15 rebates on the K4, K4 Master System, K5 and K5 Master System. This is the time to get one. It would make a great gift to someone who has always expressed interest in woodworking, or even for the seasoned woodworker. This tool has a place in every shop no matter what skill level!
It's so rewarding to try out a new skill and create something with your own hands. Who knows, maybe one day Nick will come home and find me building a new project by myself in the shop! 🙂
Click on the link below to get full access to the plans for this gift wrapping caddy! And while you're on Kreg's DIY plan site, I'm sure you'll find lots of other projects to build with your new Kreg Jig!
We'd love to hear from you if you decide to try your hand at woodworking for the first time! Happy building!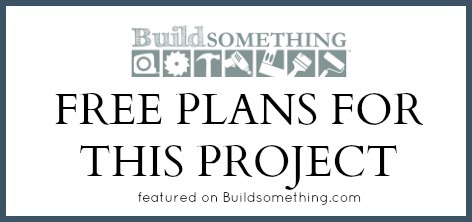 DISCLOSURE:
This post is sponsored by Kreg Tool Company.
We have received compensation and/or product for this post.
However, as with all of our partnerships, all opinions and ideas are our own.