This delicious spiked coffee with Galliano infused whipped cream makes a delicious after-dinner treat!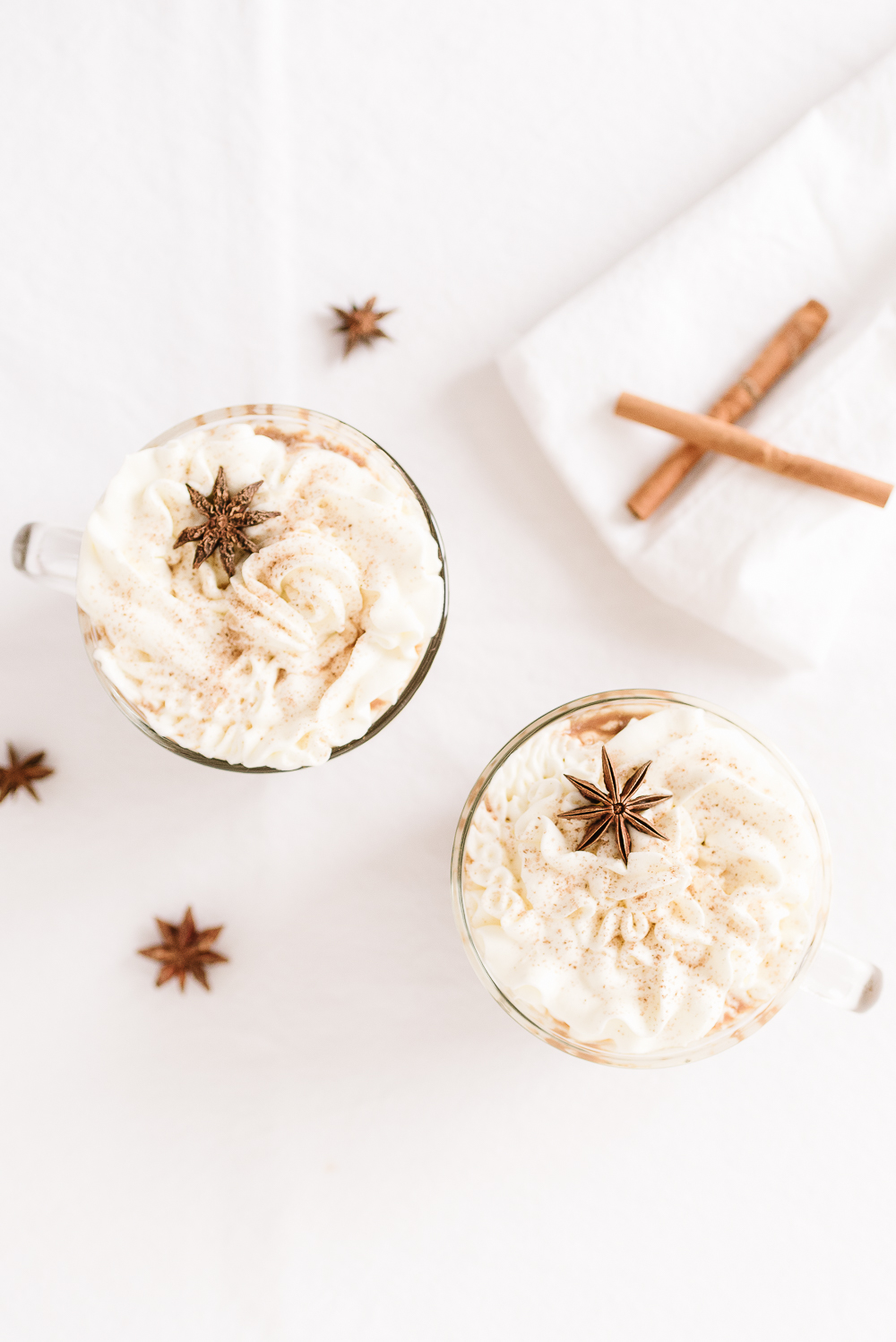 Let's talk about one of my favourite things for a minute. Coffee.
Every morning and afternoon I need it. No seriously, I NEED it. Moreso since we became parents, and I know you other parents out there can relate. I mean, there's a reason they make those mugs and signs that say "But first, coffee".
In fact, I just got up from my desk after writing the first paragraph because I needed more coffee!
I used to take milk and sugar in my coffee. But, as I've matured (a fancy word that basically means I'm older and a lot more tired), I've found myself foregoing any additions and drinking it black. I don't know if it's because I don't wait long enough to add milk and sugar or if I truly like it without anything else.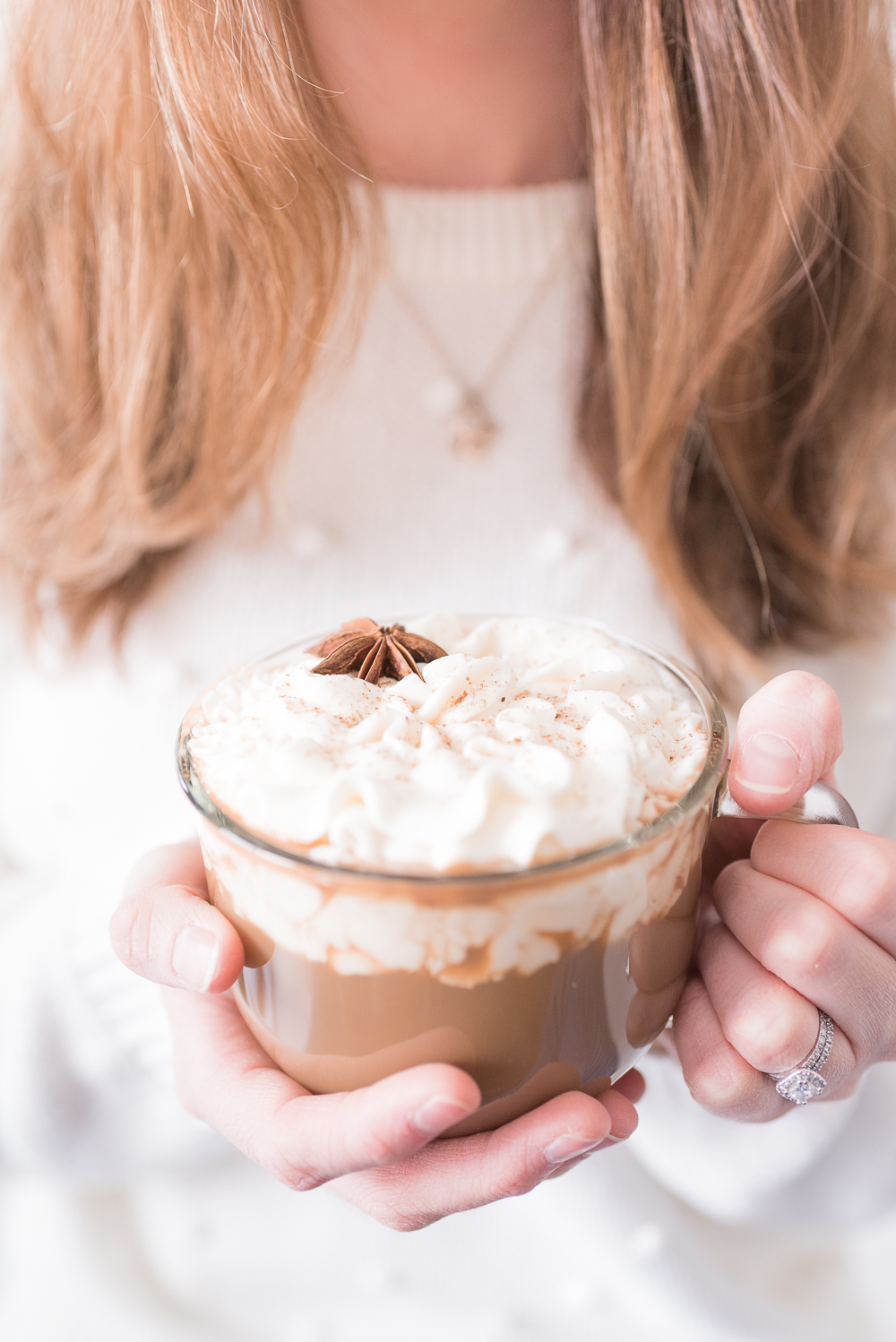 This requires a really good dark roast coffee bean and the one I'm hooked on right now is the Starbucks Verona Roast. It has a full-body, bold and chocolatey flavour with no bitter aftertaste that I find in most dark roast varieties. I like to sample all different origins and roasts, so, it's nice when you find a hidden gem.
That's not to say I never add anything to my coffee anymore. When we have company over and need a late-night pick-me-up I like to serve specialty coffees to our guests.
My parents used to own restaurants (yes, we are Greek, so we owned restaurants), and I can remember bartending for several years and serving up many concoctions. I didn't like coffee back then, but now I think I would be a master "barista bartender".
For this particular drink, I decided to pull out an oldie but goodie called Galliano. It was first introduced in 1896 in Tuscany and includes some 30 herbs, spices, and plant extracts to give it a sweet, herbal flavour.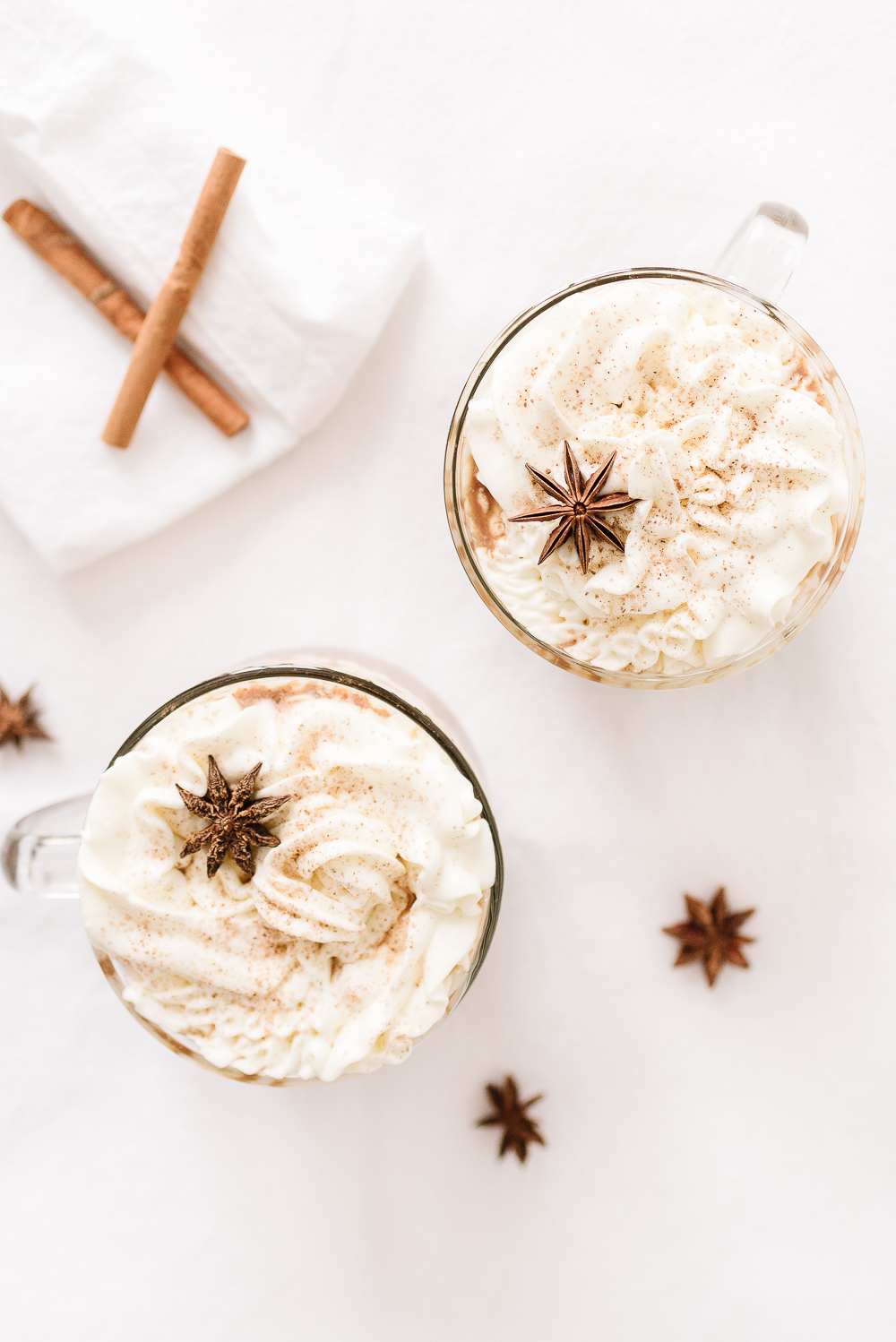 This specialty coffee is so good you could serve it as dessert after a dinner party. But it would also be delicious around the campfire, as an afternoon treat, or let's face it…any time.
Whipped cream is great on its own, but, even better when it's infused with Galliano Liqueur. You'll notice that I put a few tablespoons of powdered sugar in my whipped cream as well. This is a trick that helps keep the peaks stiffer, longer. I like it to sit on top of the coffee, not melt in right away. Plus it sweetens up the drink just a wee bit more.
I've substituted Irish Cream Liqueur with a Maple Cream Liqueur before, so you can always switch up this recipe by trying a different cream liqueur.
And while I've made this drink with the cold winter months in mind, it would also make a great cold coffee in the summer. Just cool the coffee before adding to a tall glass with lots of ice and the liqueurs and top with the infused whipped cream (or you can try our Vanilla Hazelnut Iced Coffee). I have a feeling we'll be making this coffee treat year-round.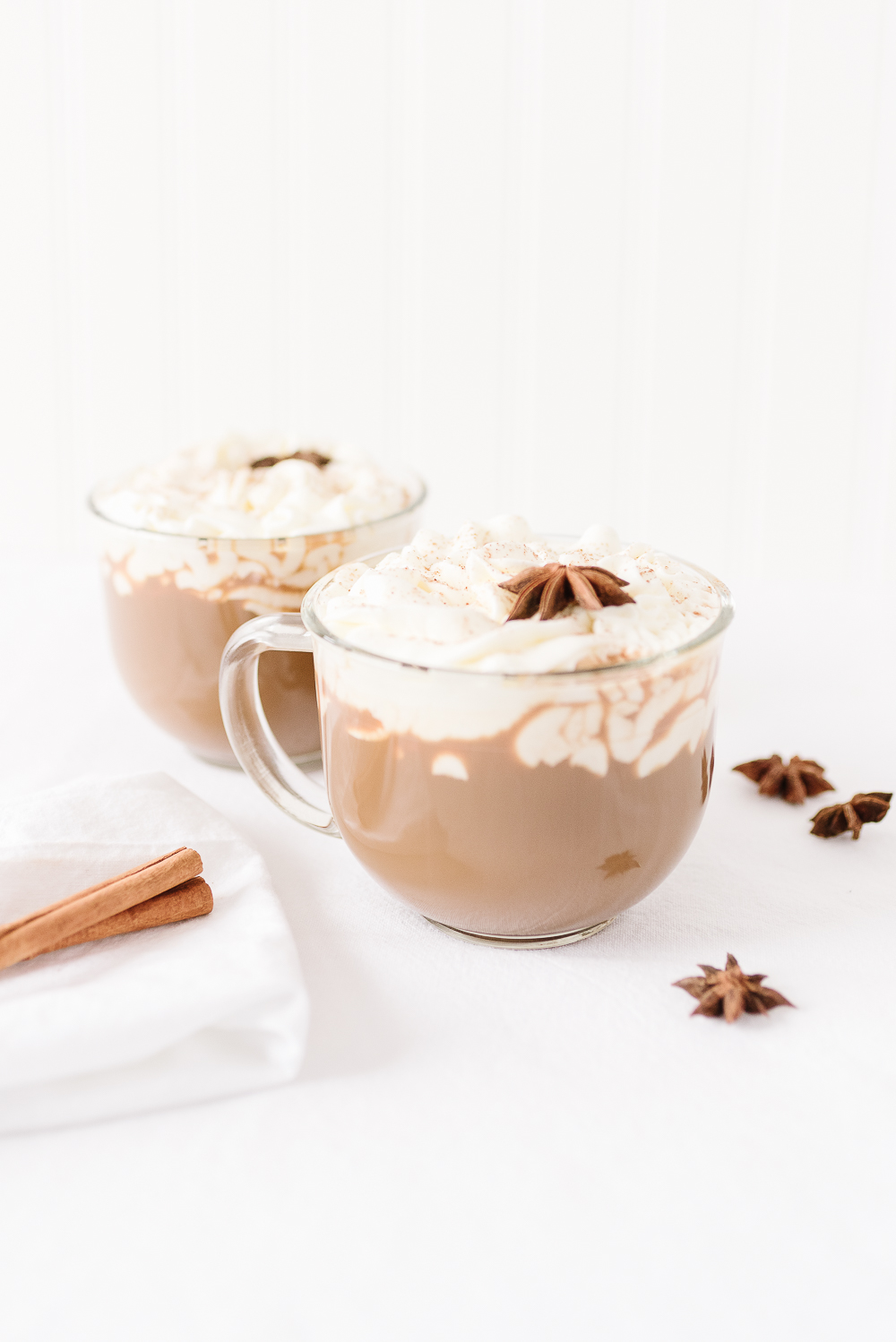 If you give this one a try, let us know what you think of it. However, I think I already know how you're going to feel about it! And please remember to enjoy it responsibly.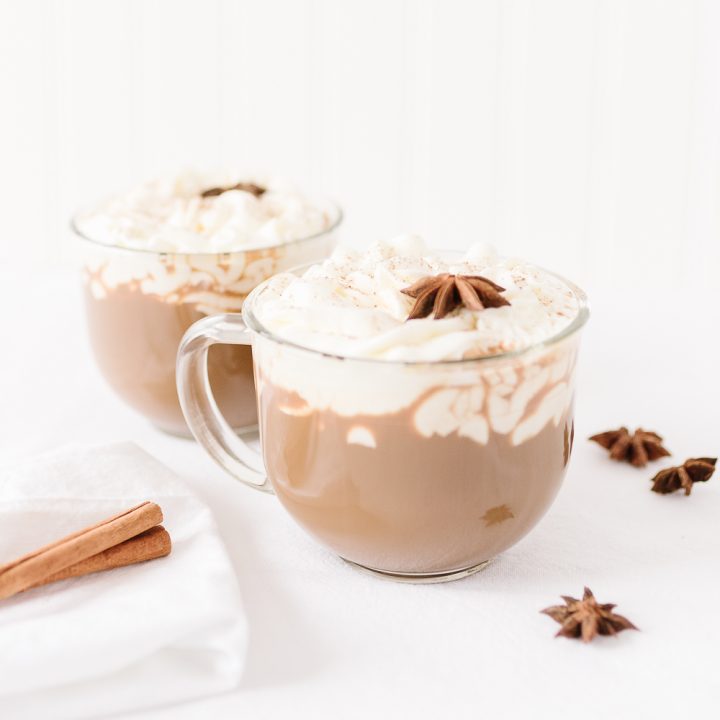 Spiked Coffee with Galliano Cream Topping
This deliciously spiked specialty coffee is topped with a Galliano infused whipped cream topping!
Ingredients
GALLIANO INFUSED WHIPPED CREAM
2 cups (476ml) 35% whipping cream
6 tbsp powdered sugar
1 tbsp (30ml) Galliano Liqueur (can be substituted with any other LIqueur)
COFFEE MUG
1/2 oz Kahlua
1/2 oz Galliano
1 oz Baileys Original Irish Cream (or any other cream liqueur)
Hot Dark Roast Coffee
Cinnamon sugar and Star Anise for garnish (optional)
Instructions
In a stand-up mixer, or using a hand mixer, whip the heavy cream until soft peaks form. Add powdered sugar and Galliano Liqueur and continue whipping until stiff peaks form.
In a heat-proof glass or mug, add Kahlua, Galliano and Baileys. Top up with hot coffee and dollops of whipped cream.
Sprinkle with cinnamon sugar and top with a star anise if desired.
Serve immediately.