Celebrate Valentine's by making these easy DIY Candy Valentine's using these sweet free printables.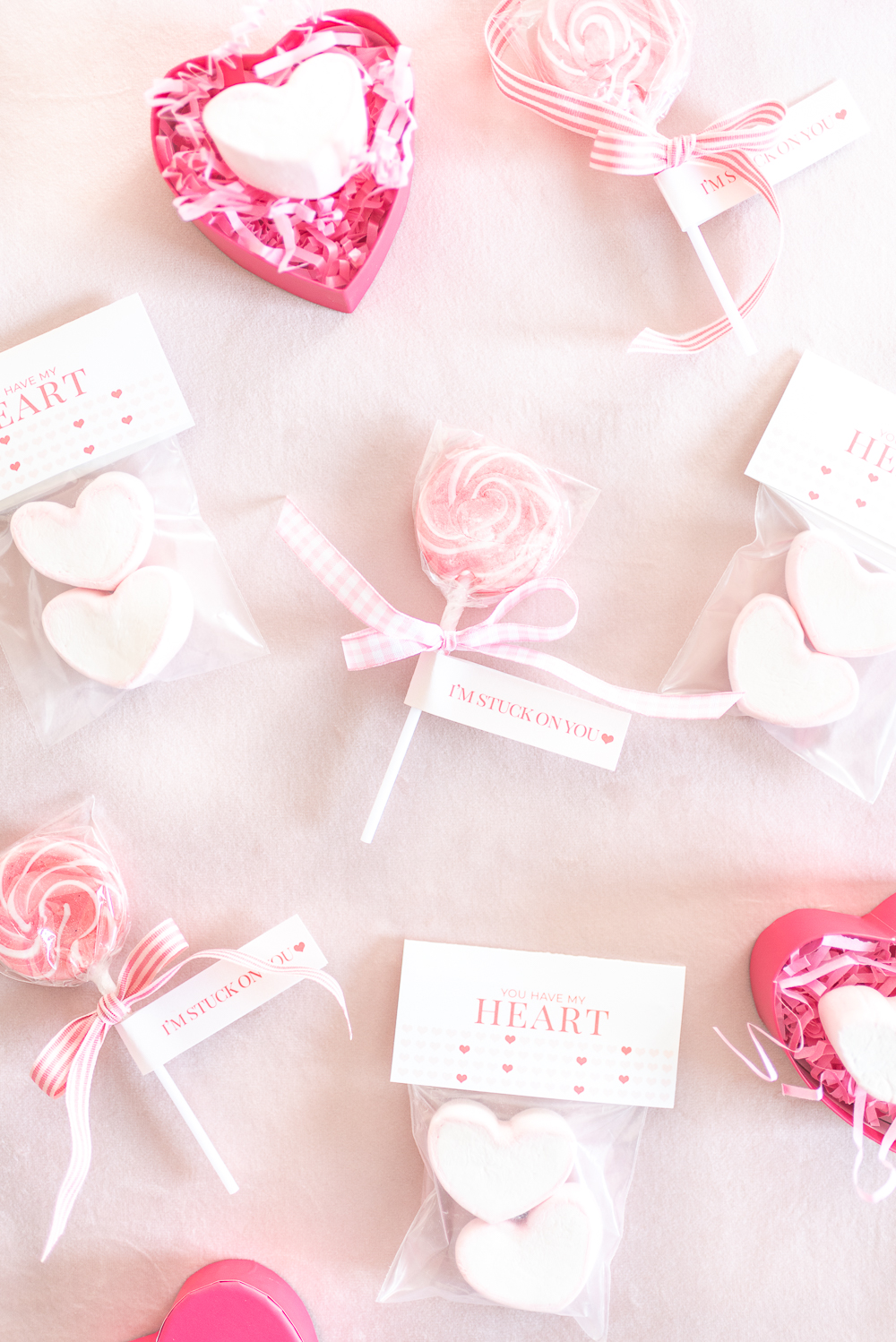 Valentine's Day is such a sweet holiday and the perfect opportunity to show a little bit of love to those in your life. Whether your kiddos take part in a Valentine's exchange at school or you want to brighten a friend's day with a thoughtful gift, these easy candy Valentine's are such a fun treat.
I came across these lollipops in the prettiest shade of pink and the cutest heart-shaped marshmallow candies and I knew they would be perfect for Valentine's Day. But any Valentine's Day inspired candy will do the trick.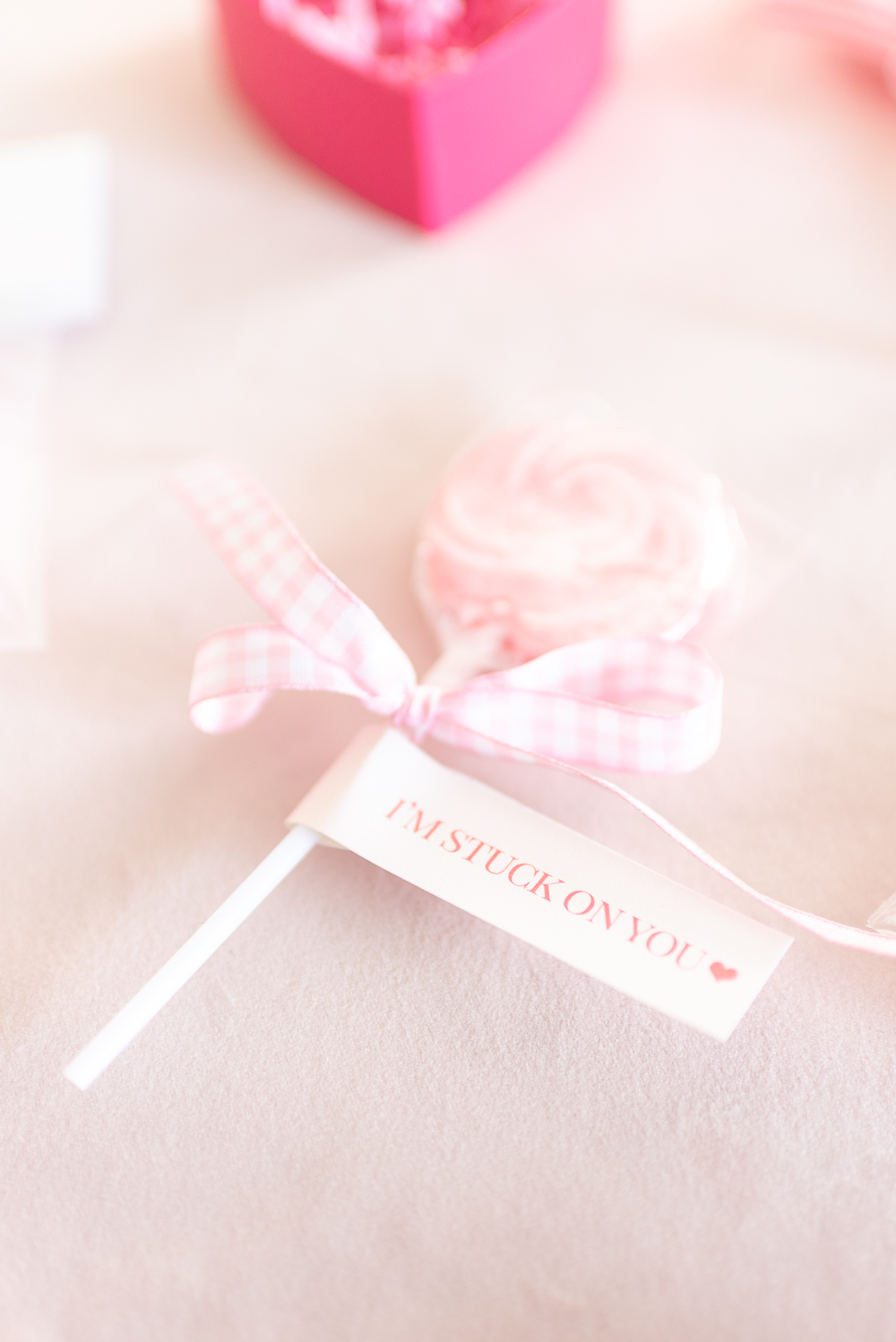 The lollipops are already prepackaged, so all I did was attach the printable to the stick and tie each one with a piece of ribbon for a cute touch.
Two heart-shaped marshmallows fit perfectly in the small plastic bags I had on hand, and I used adhesive to attach the printable to the top of the bag. Super easy, right?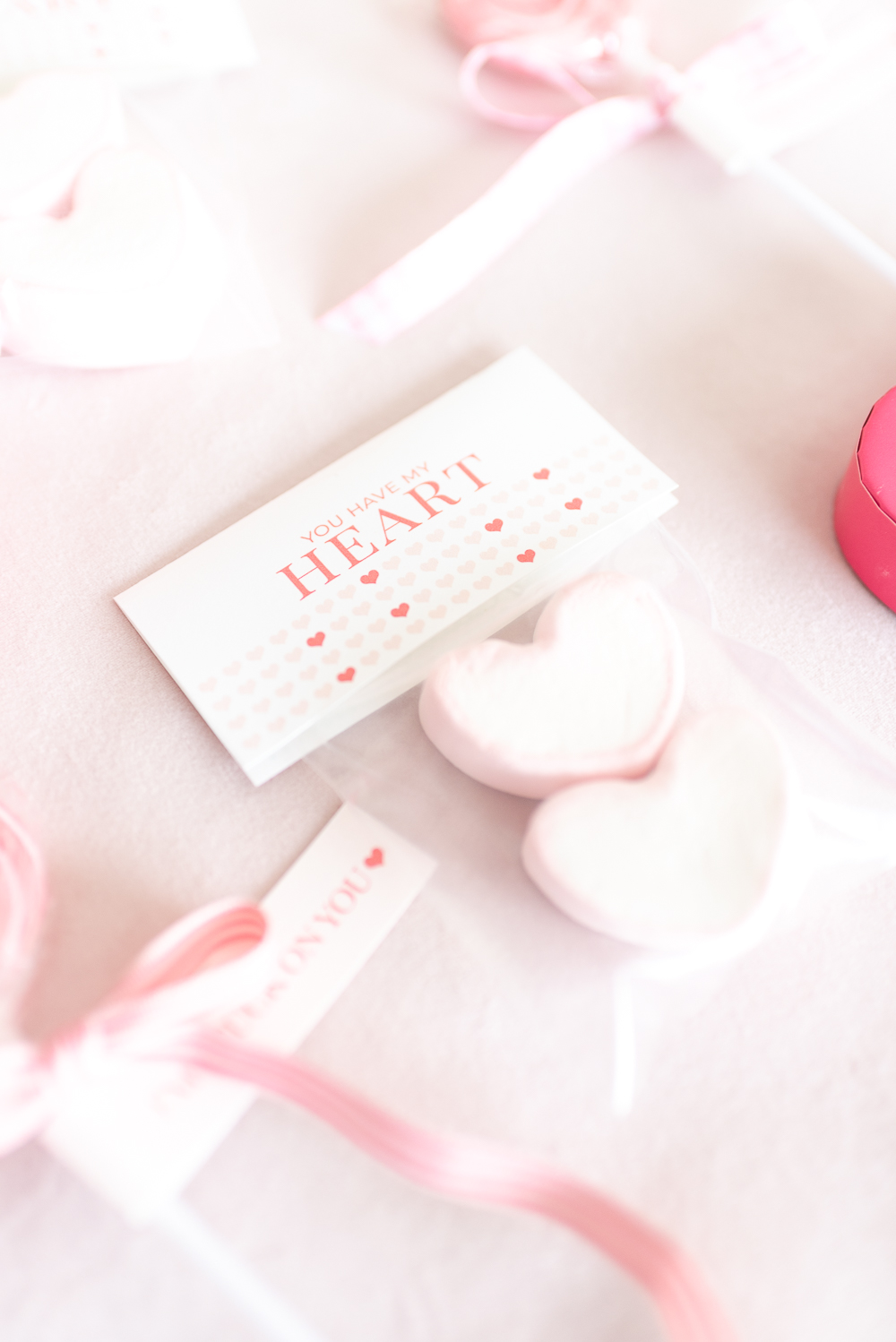 What You'll Need
Small plastic bags
White cardstock
Assorted ribbon
Scissors
Adhesive
Valentine's Day candy
Click on the links below to download each printable.
Simply print the printables on heavy white cardstock, and use it to create your own DIY candy Valentine's. I think these are such a fun and easy idea for Valentine's Day. And if you're looking for even more Valentine's Day inspiration for the holiday, you'll want to check out these posts.