These 10+ ideas are a great way to keep your kids entertained while at home.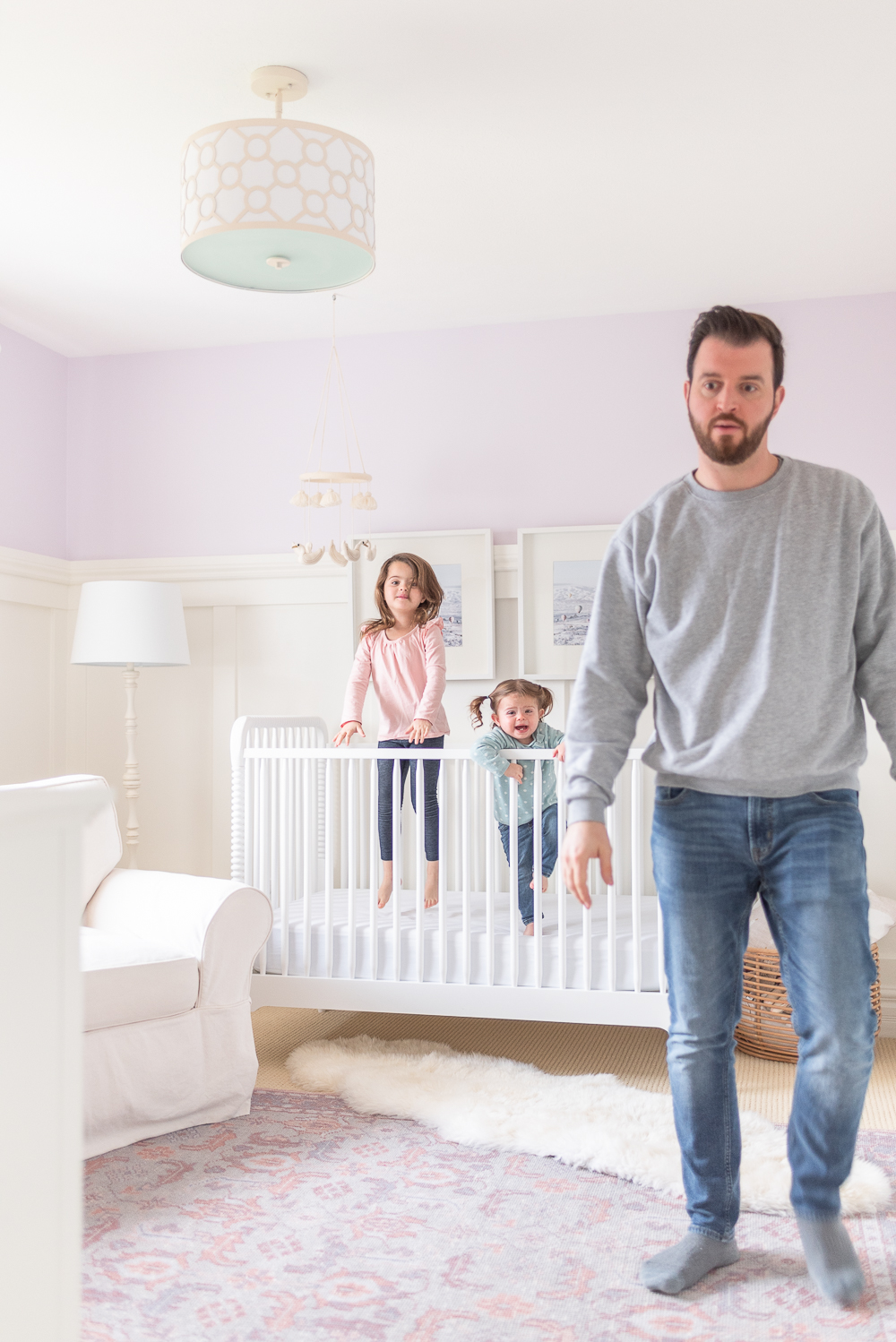 We all get a little stir-crazy when we're stuck inside (I mean, can't you tell by Nick's expression here, I cannot stop laughing at it), so I thought it would be fun to put together a list of our favourite activities we rely on to keep our kids entertained while at home.
10+ Ideas to Keep Kids Entertained at Home
Get Outside
We do our best to get outside every day. It's amazing how a change of scenery and a bit of fresh air is an instant mood booster. We try not to let the weather stop us, of course, unless it's unsafe. If it's cold, snowy or rainy a quick stroll through the neighbourhood is usually enough to keep us happy. But a bright and sunny day means we spend most of the day playing in our backyard. So get outside, explore and let your imagination run wild.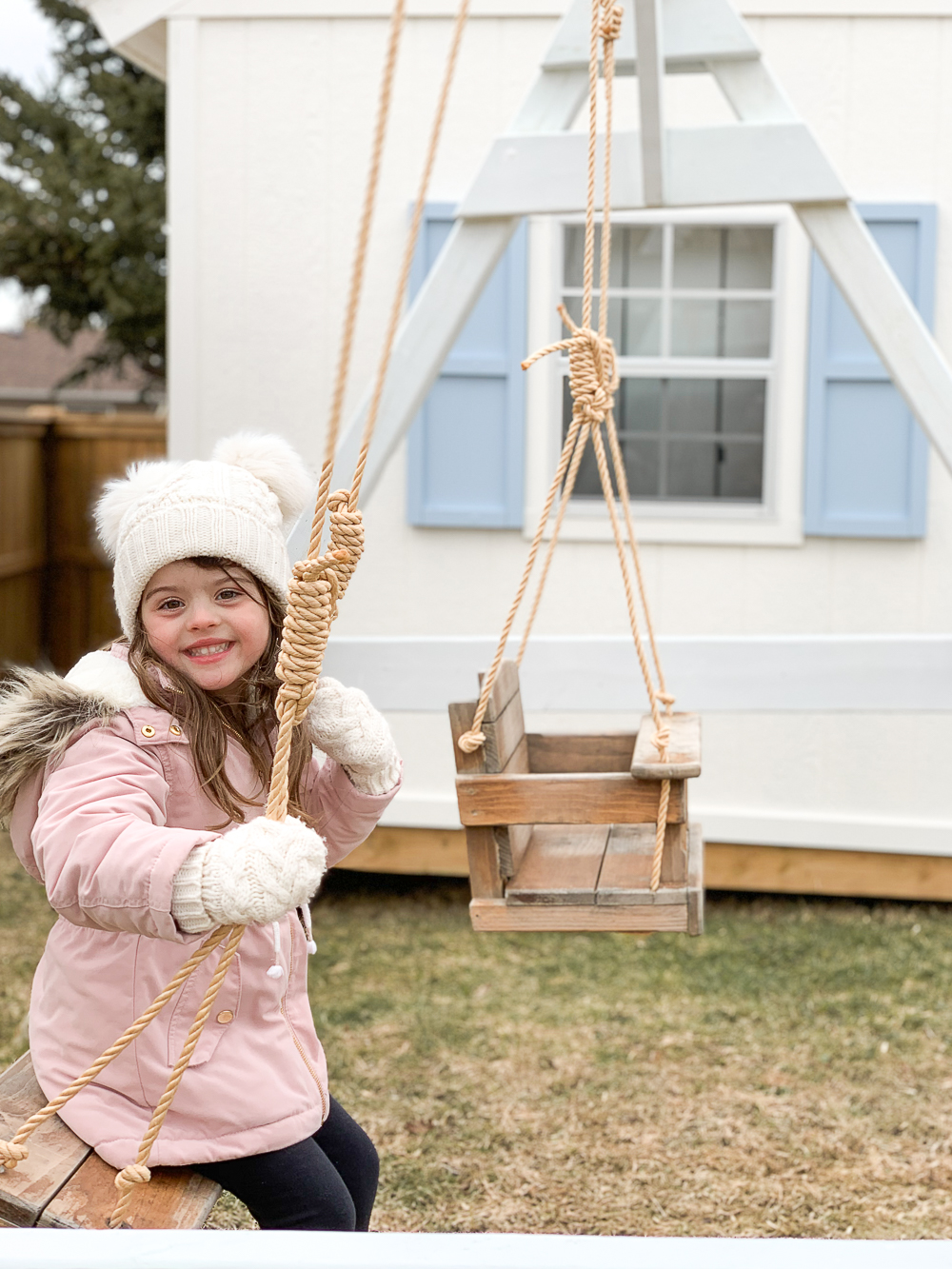 Bath Time
An afternoon splash in the tub is one of our favourite ways to keep the girls entertained at home. Bubbles and toys are a must, and bonus points if you don your bathing suit and join in on the fun.
Read
Reading is such a great way to pass the time. We spend many rainy afternoons snuggled on the couch reading through a big stack of our favourite books. If your little ones are too young to read on their own make sure you carve out a little bit of time each day to read a story or two with them. It's a great way to foster a love of reading, encourage learning and get in a few extra snuggles.
We recently caught Zoe reading to Ella one evening before bed. It was so sweet and reassured us that our girls love books and reading just as much as we do.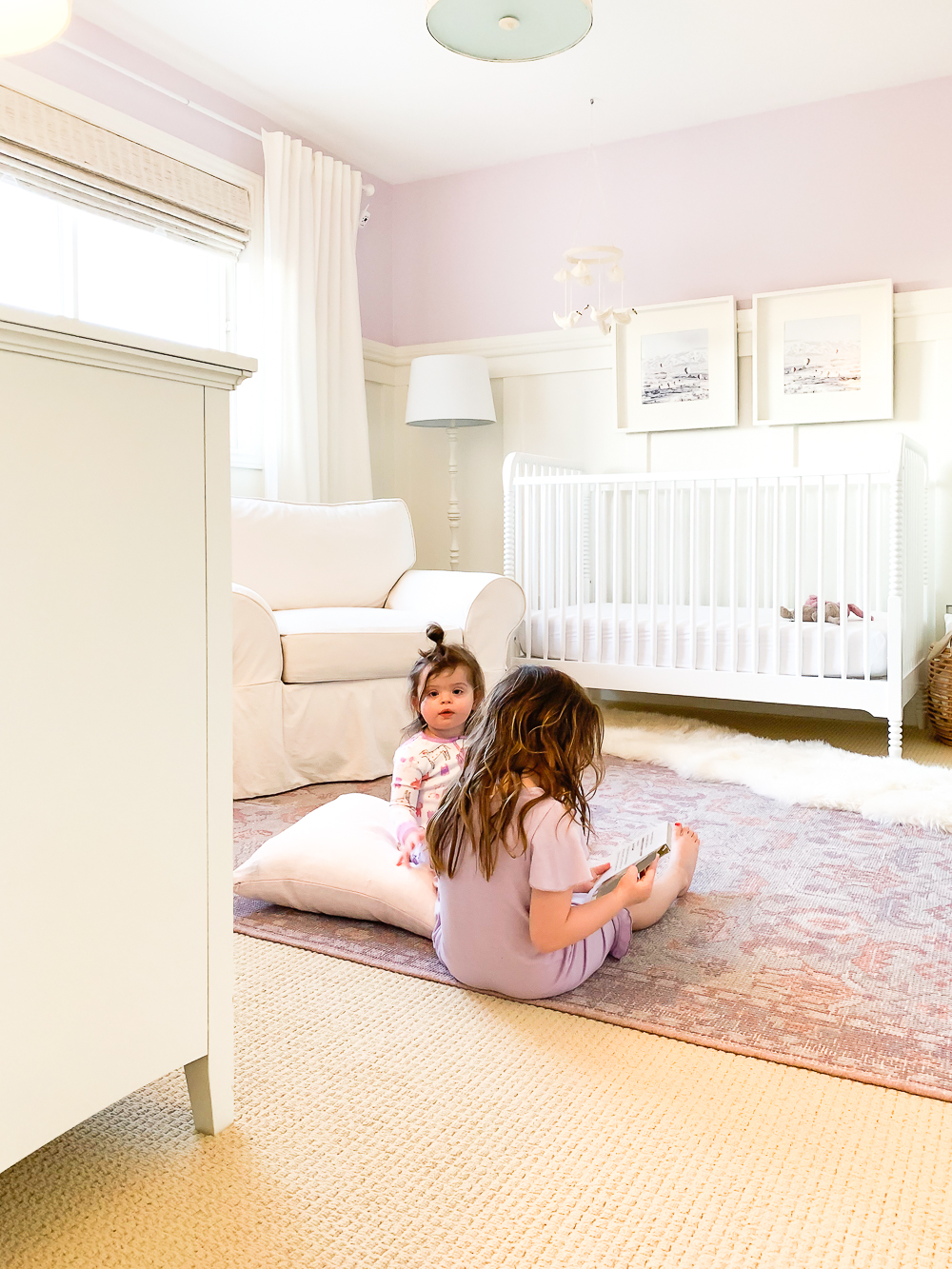 Science Experiments
We recently tried the ever-popular pepper and soap experiment to demonstrate the importance of hand-washing. It was such a simple experiment, so I was surprised by how much Zoe enjoyed it. It reminded me that the activities, crafts, and experiments we plan for our kids don't have to be elaborate or difficult to be exciting.
Sensory Fun
Another great way to pass the time is with some sensory fun. Roll out the play dough, fill up the water table or make up a batch of moon sand and your kiddos will have fun for hours.
If you're not sure where to start there are so many great ideas and recipes on Pinterest to create sensory play with your little ones.
Board Game Marathon
Zoe is still a little too young to really get into board games, but this is a favourite from my childhood. Rainy days, while we were on vacation, were usually spent playing our favourite board games, like Monopoly, Scattegories or Clue. So if you're stuck inside with nothing to do, dust off those old classics and plan a board game marathon.
Craft Time
I've always been crafty and I love crafting with our girls, it's a great way to encourage creativity and spend a little quiet time together. So when boredom strikes, I'll hop on Pinterest or rummage through our craft supplies for craft ideas that will help us pass the time.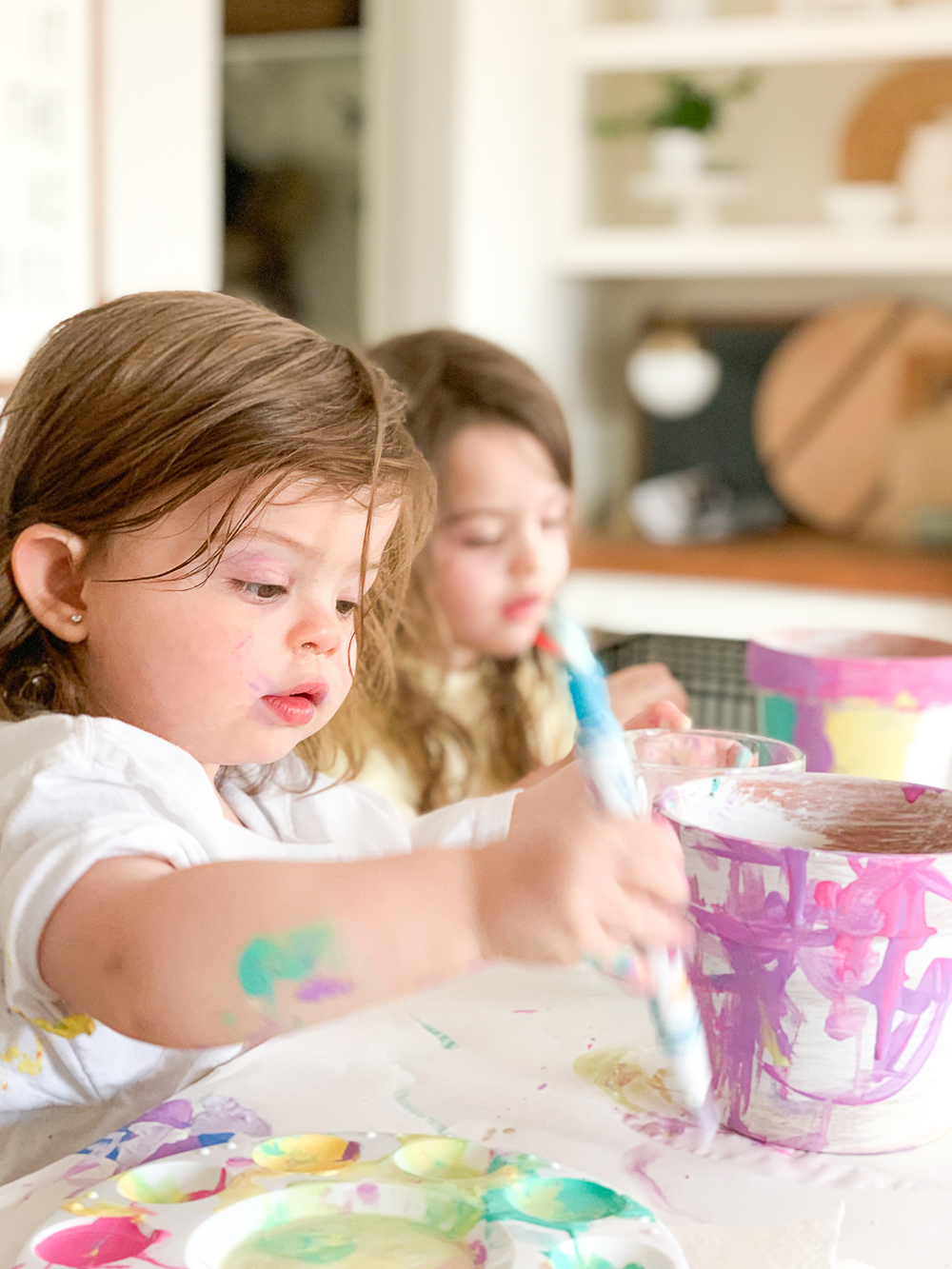 Dress Up
Every little kid loves a good game of dress-up and make-believe. So pull out those princess dresses and superhero costumes or let them raid your closet. Once they're all dolled up, encourage them to put on a play or act out a scene from their favourite movie.
Dance
On those days that feel never-ending and the kiddos are restless, we turn on the tunes and just dance. A dance party is a great way to get moving and burn some energy.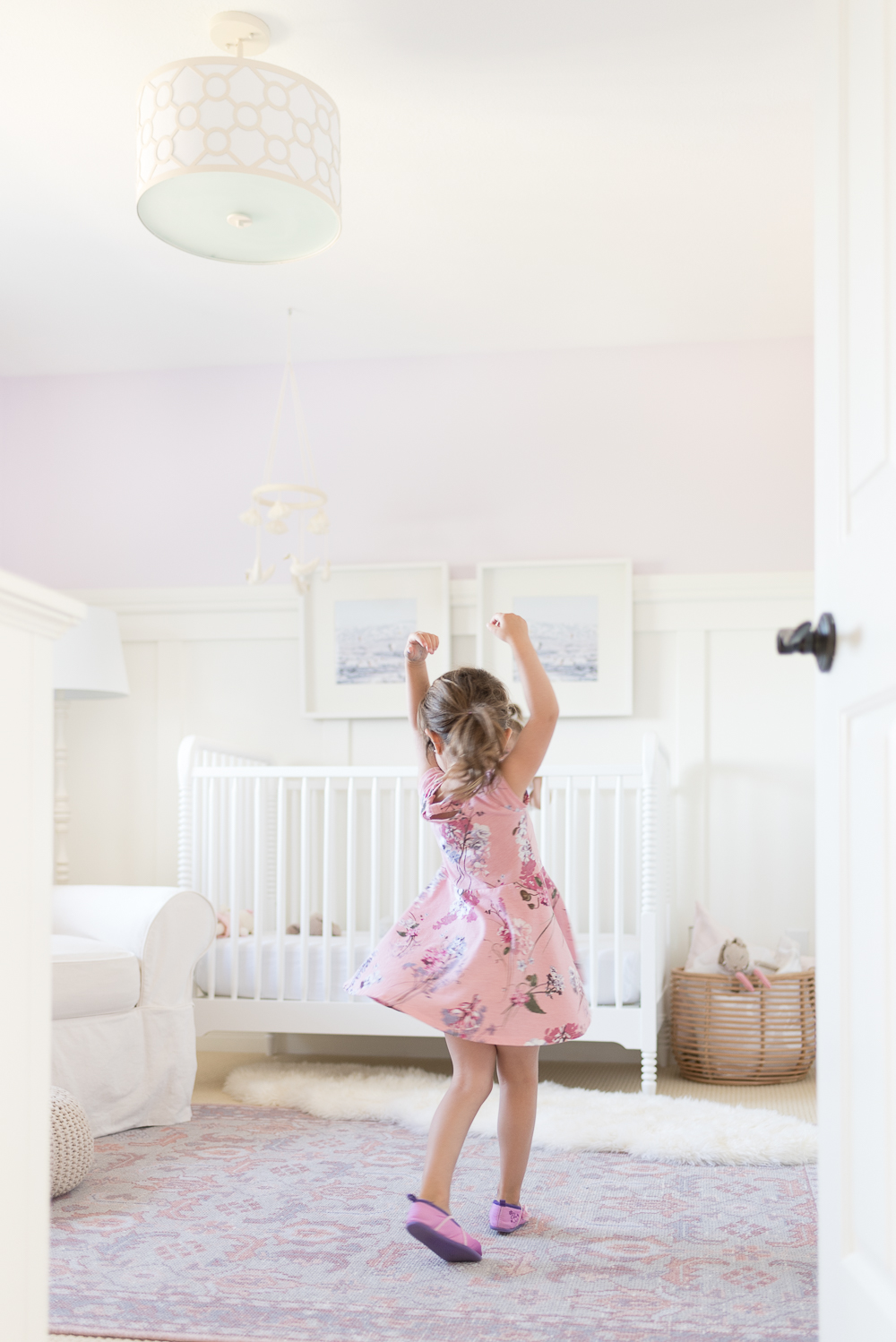 Puzzles
This is an easy activity to adapt based on your kiddos ages. Zoe loves puzzles, and while her puzzles are fairly easy they are still a great way to pass the time. If your kiddos are older, choose a more complex puzzle, one that will help you put in a few hours in order to complete it.
Bake
If you're stuck at home with nothing to do, head to the kitchen and have some fun with your kids baking their favourite treats, like our Chocolate Peanut Butter Cookies. Not only is it fun, but it's a great opportunity to teach essential skills, like measuring and following directions.
If sweet treats aren't your thing, let them help prepare dinner. It will give them a sense of responsibility and it's the perfect time to encourage healthy eating habits.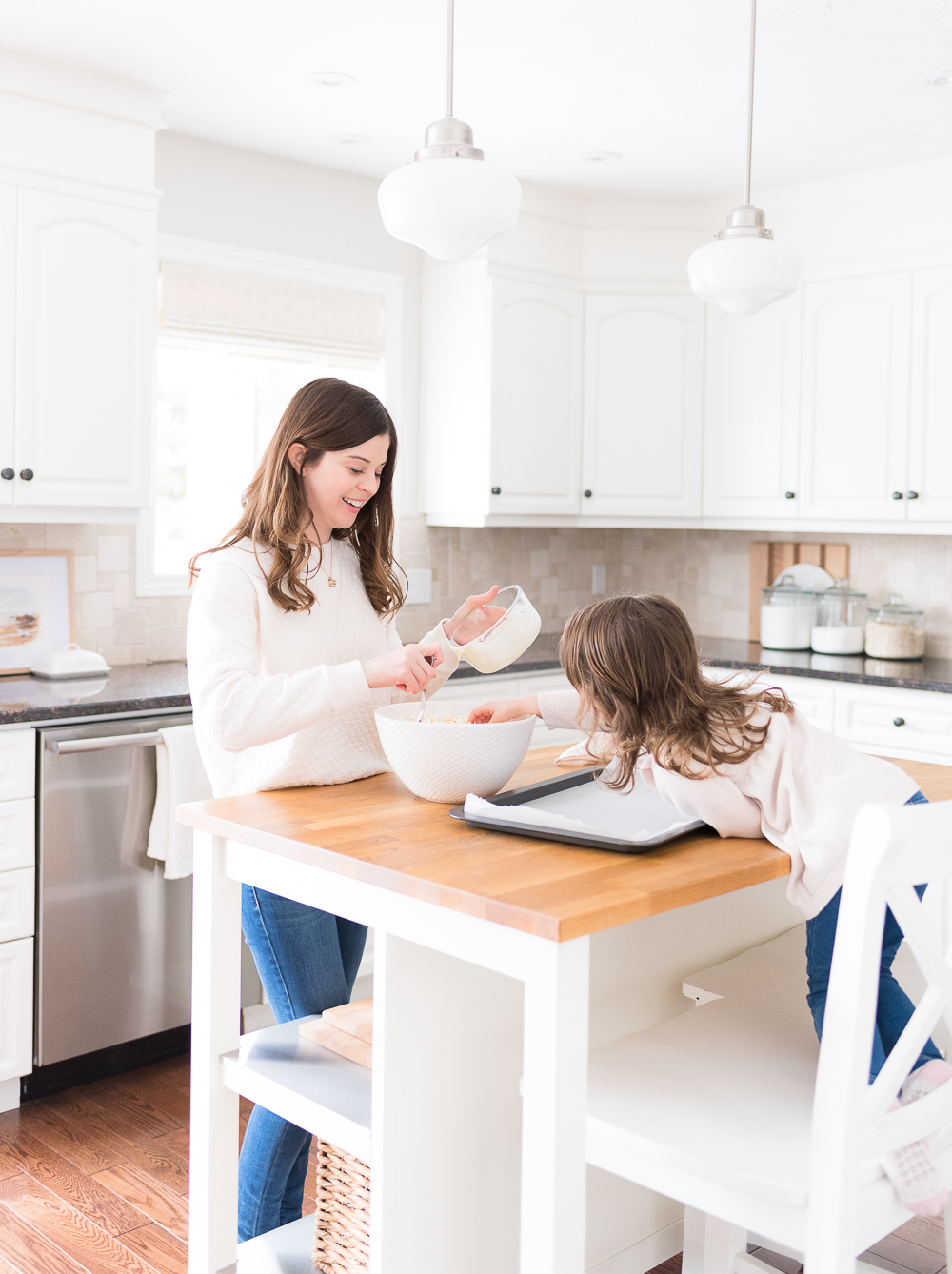 Pack a Picnic
Our girls love to picnic, and I can't blame them. During the warmer months, we will picnic in our own backyard, but if the weather isn't cooperating, we love to spread a blanket on the living room floor and indulge in our picnic favourites, like cheese and crackers, olives, veggies and dip, and of course, fresh fruit!
Color or Draw
A few pieces of paper and a pack of pencil crayons or markers can go a long way. Zoe will sometimes sit for hours and just color, and Ella has recently started doing the same. Make sure you display their works of art, after all, they put a lot of effort and imagination into their creations.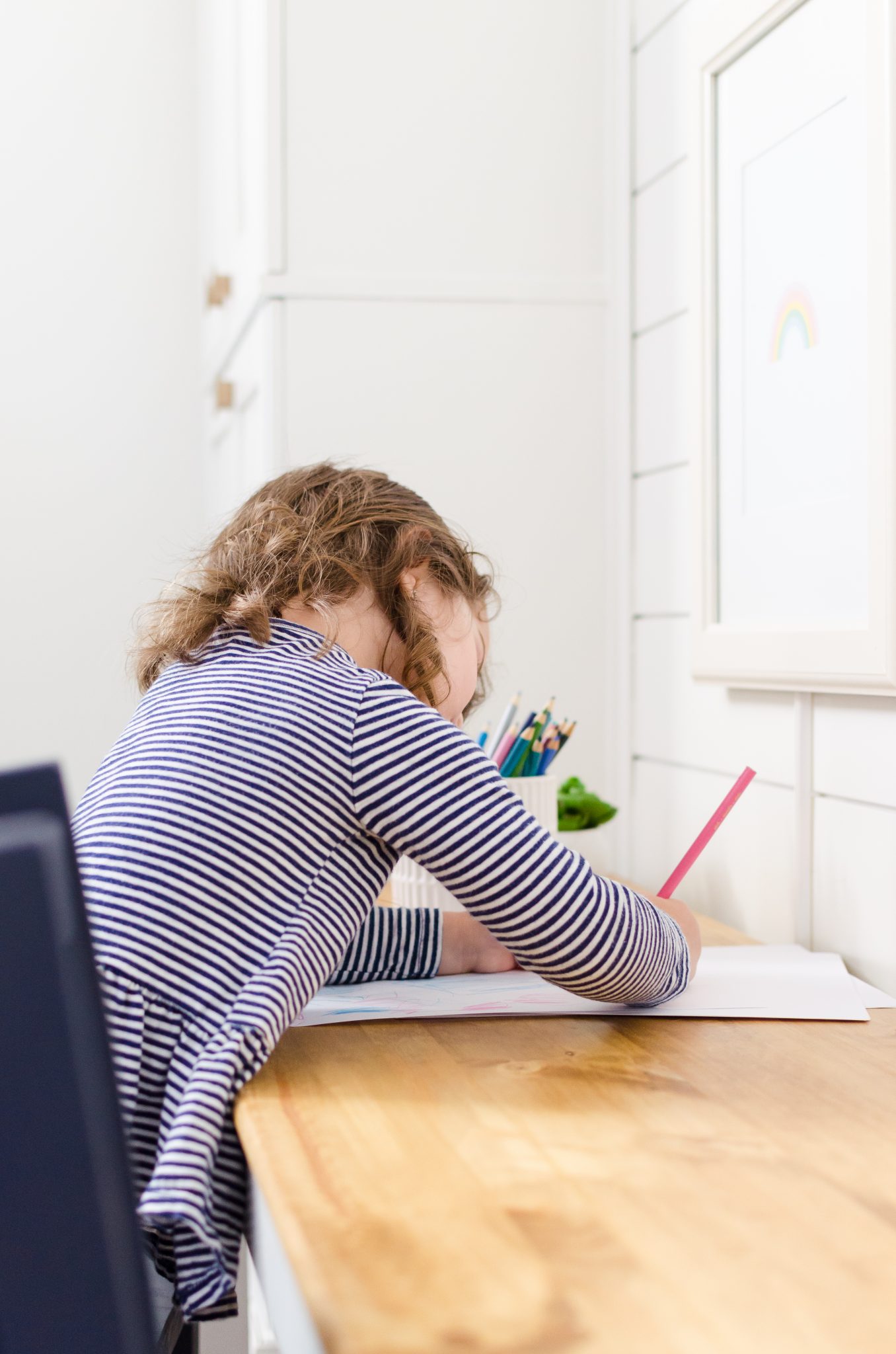 Family Movie
We really try to limit screen time for our girls, but some days just call for it. Family movie nights are a special treat at our house and something Zoe (and us!) really look forward to. We put on our jammies, pop some popcorn and choose a family classic or new release and spend some quiet time together as a family.
We hope these 10+ ideas to keep kids entertained at home were helpful! Now, we want to hear what you do to keep your little ones busy at home, is there anything we left off our list? Leave us a comment below!