This simple and clean coffee table design with storage is a project you can build in a weekend with our free plans!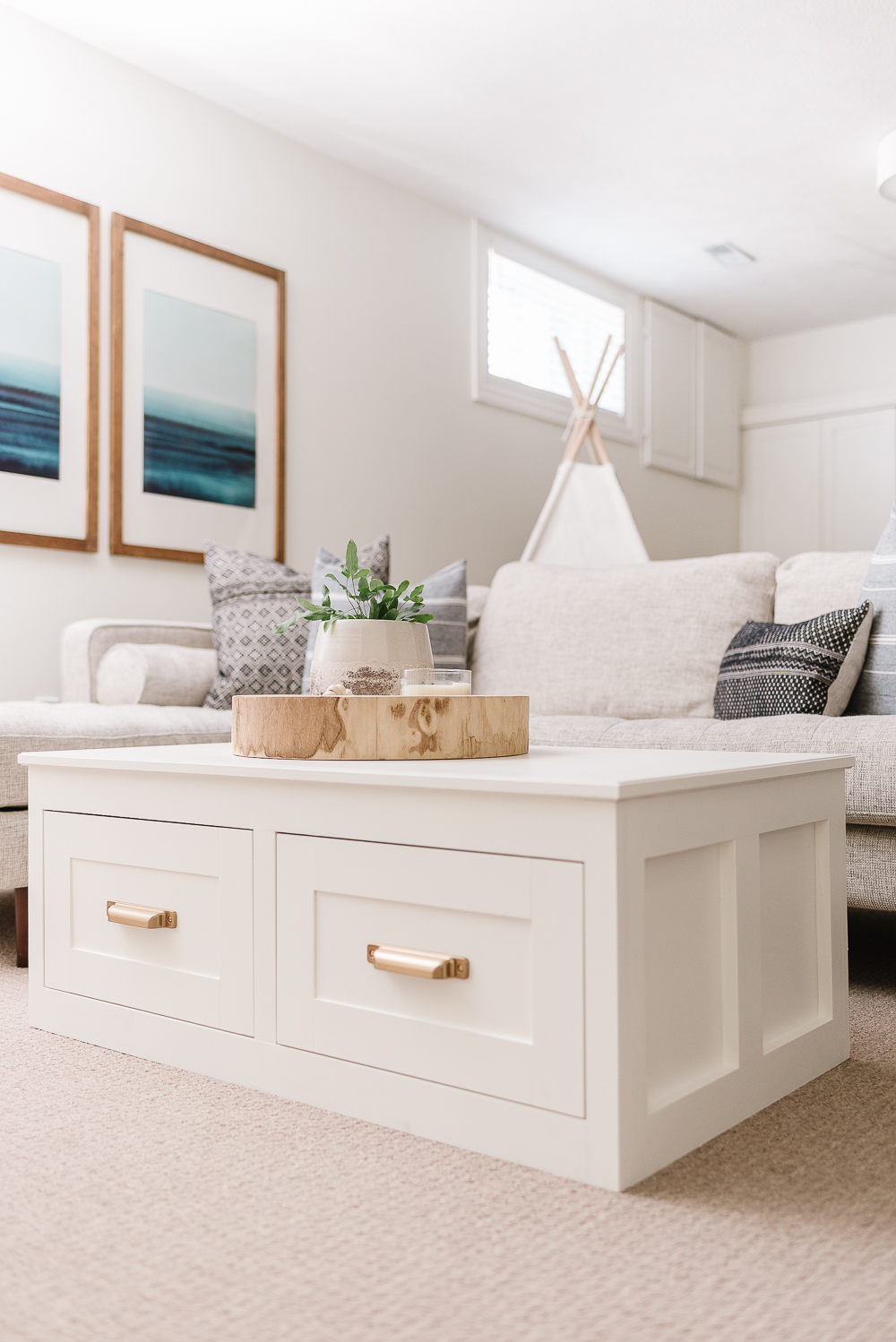 I could be wrong, but I think the one piece of furniture we've replaced the most often in our home is our coffee table.
When we first moved in, we just used what we had which was an inexpensive and lacklustre Ikea table. Not long after, I built my first coffee table. It didn't require much in the way of woodwork. I built it out of galvanized pipe and framing boards for the top. It's one of my favourite builds to date and is still one of our most popular DIY plans!
Then I built a faux printmaker's coffee table. It's inspired by the $1,300 version at Restoration Hardware, and I built this one for only about $200. It gave us great storage in our living room for blankets, pillows and other objects that we don't use every day but we readily access them.
When we renovated our basement to include a playroom, office and family room, I built this faux metal and wood coffee table. It was a good fit for our family room, but we found that we needed more toy storage. As our girls' toy collection steadily grows, so must our ability to store them!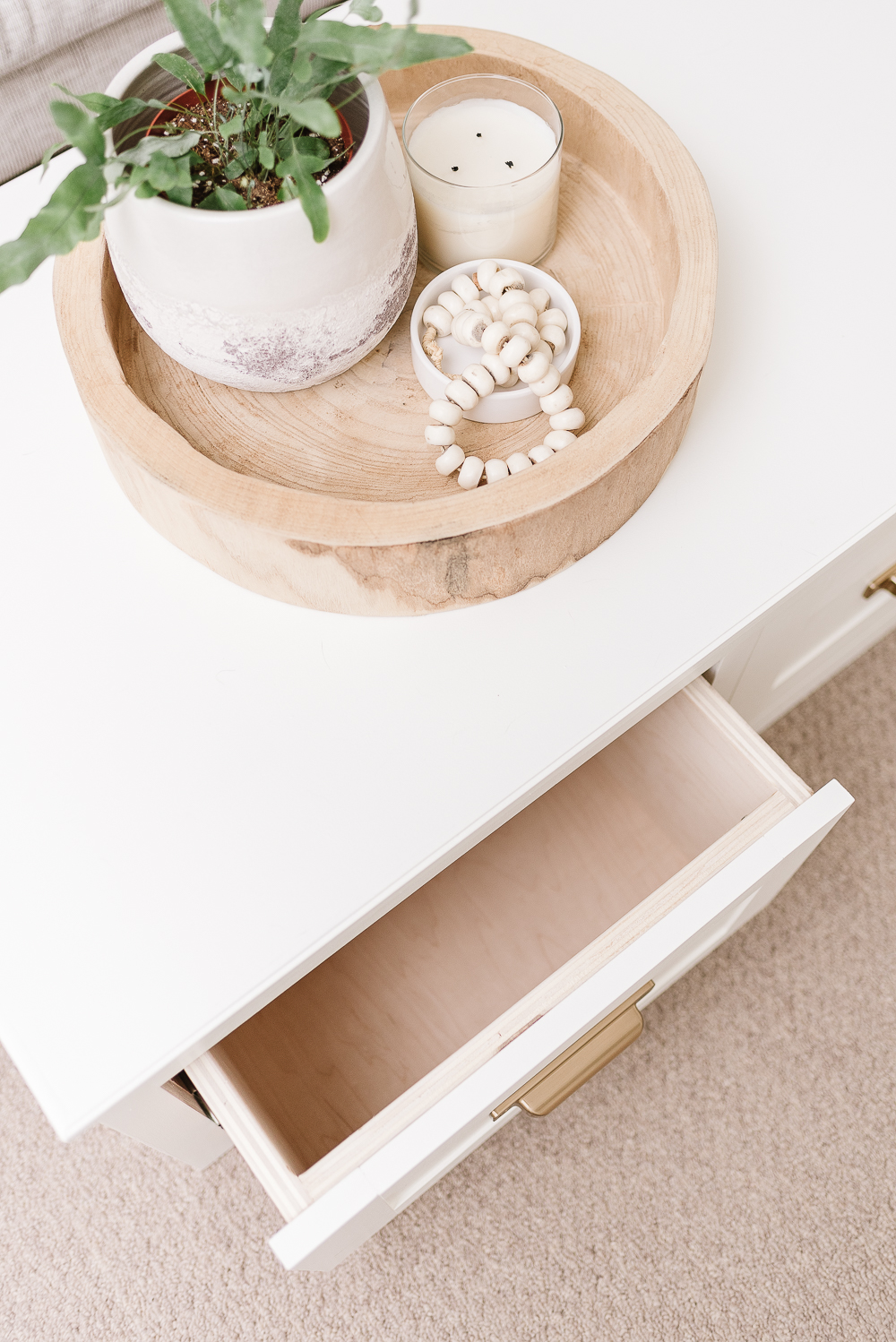 When I designed this coffee table I made sure to maximize all of the available space inside it for storage. I considered making it a lift-top, but we have a lift-top in our living room and when you want to get something out of it you have to move all everything off the top and it's a bit of a pain. With this design, the kids can open and close the drawer to their heart's content.
I purposely designed the coffee table to sit right on the floor. I didn't want legs on it so that lego, goldfish crackers and other small items could get lost underneath. I'm tired of getting down on my hands and knees to see if I can find lost doll shoes! Those things are insanely small and never seem to stay on the dolls for very long. This solves that problem. 🙂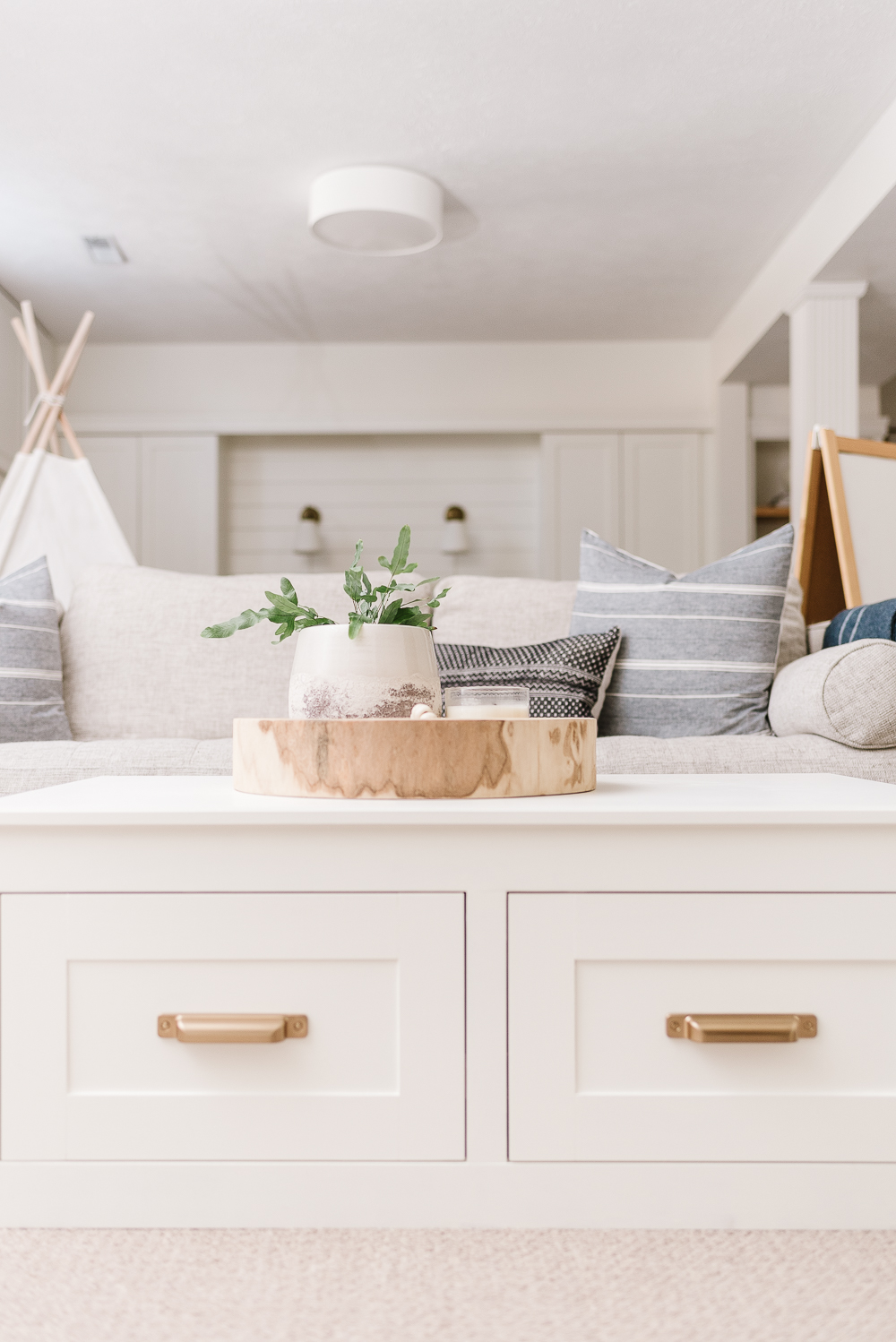 It's also very heavy. I did this on purpose for two reasons.
I wanted it to withstand our kids putting their weight on the open drawers so that there wouldn't be a risk of tipping over. I have also watched our kids use our coffee tables as a stage for impromptu performances. Should they decide to belt out their favourite tunes while standing on top, I didn't have to worry that it was going to collapse or tip over…heck I could probably even stand on it!
This coffee table with storage project is easy to tackle one for the beginner woodworker with our free plans. It's a small and manageable project that can be completed in a weekend!
Click on the link below to get full access to the plans for this closet organizer! And while you're on Kreg's DIY plan site, I'm sure you'll find lots of other projects to build with your Kreg Jig.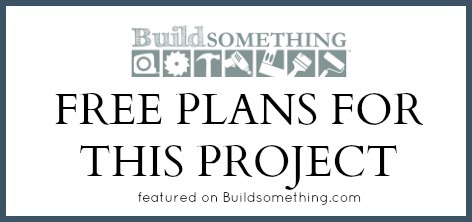 DISCLOSURE:
This post is sponsored by Kreg Tool Company.
We have received compensation and/or product for this post.
However, as with all of our partnerships, all opinions and ideas are our own.