Find inspiration to create a coastal-inspired outdoor living space with shades of blue and natural elements.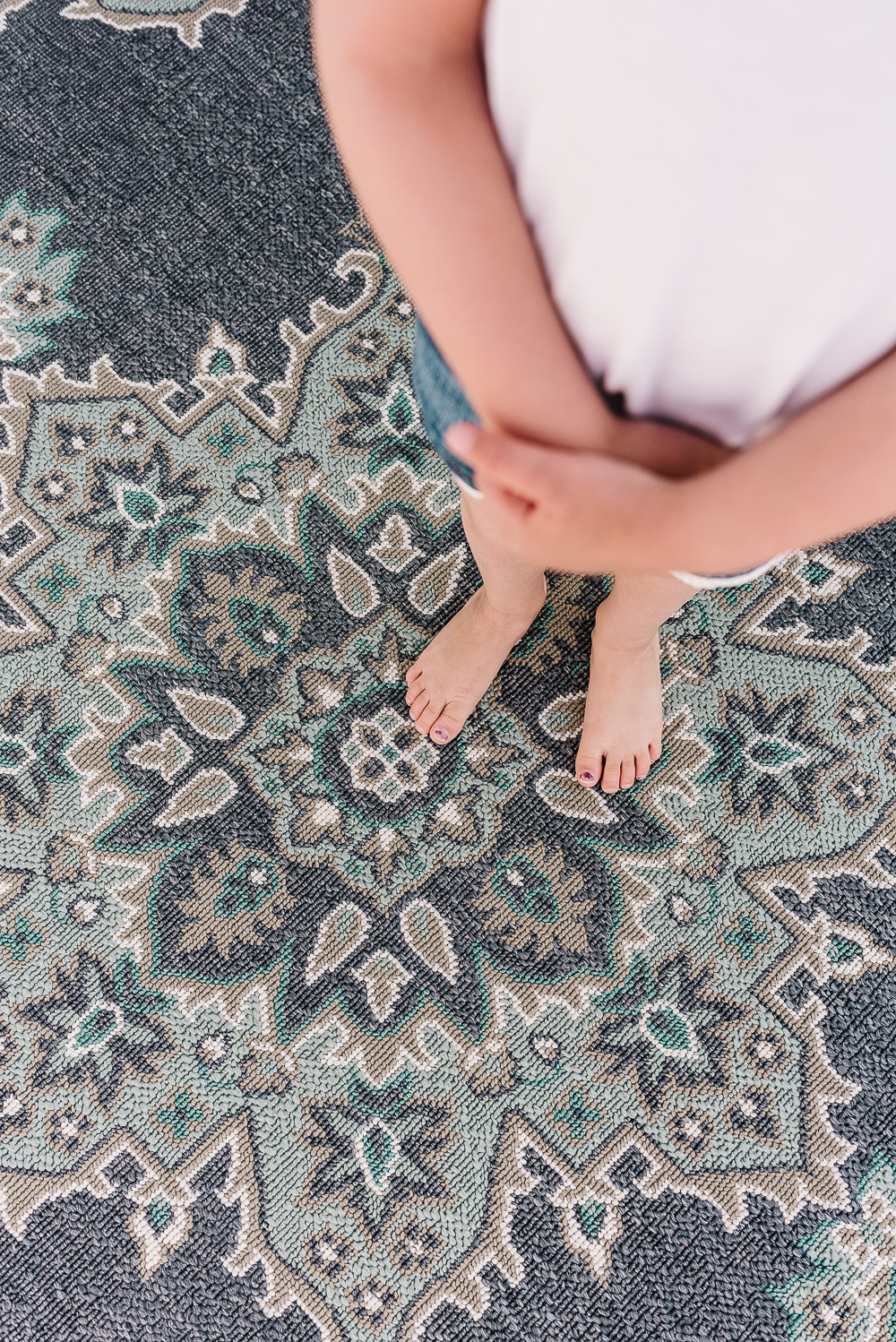 Creating an inviting and functional outdoor space is one of the best ways to increase the living space of your home while enjoying time outside. Whether you hope to create a peaceful and relaxing space for your family or an inviting backyard to host summer BBQs and parties, we thought we'd share a few ideas to help you create the outdoor living space you crave.
Just like any room, a beautiful and functional outdoor space takes time, energy, and a budget to complete. Most likely, it won't be a space that's finished right away, and that's ok. It's important to take the time to budget for quality furniture pieces and landscaping. Once you've invested in the foundation pieces for your outdoor space, you can take your time layering in accessories, like pillows, lighting, and decor.
It's the spaces that evolve over time that are always the best anyway.
We neglected our backyard for a long time, but last year we decided it was time to dedicate some of our energy and money into creating a space that was safe and enjoyable for our family. And I'm so glad we did, even though it's not finished it's a space we get to enjoy every day.
As much as I would have loved to snap my fingers and have the entire space finished in a week, I know that's not realistic. So we started slow. Our first priority was fencing in the yard to create a safe space for the girls, then Nick built their adorable playhouse. We did some work to our deck and repaired our outdoor dining table and bar cart (find the free plans here) and that was about as far as we got last year.
This year we're focusing on completing the interior of the playhouse, building a sofa and chair (we'll be sharing it on Monday!), and beginning to layer in accessories like a rug and pillows.
And while it will probably take another year (or longer) to complete, I wanted to share the design plan behind our backyard. I hope it's one you can use for your own home too.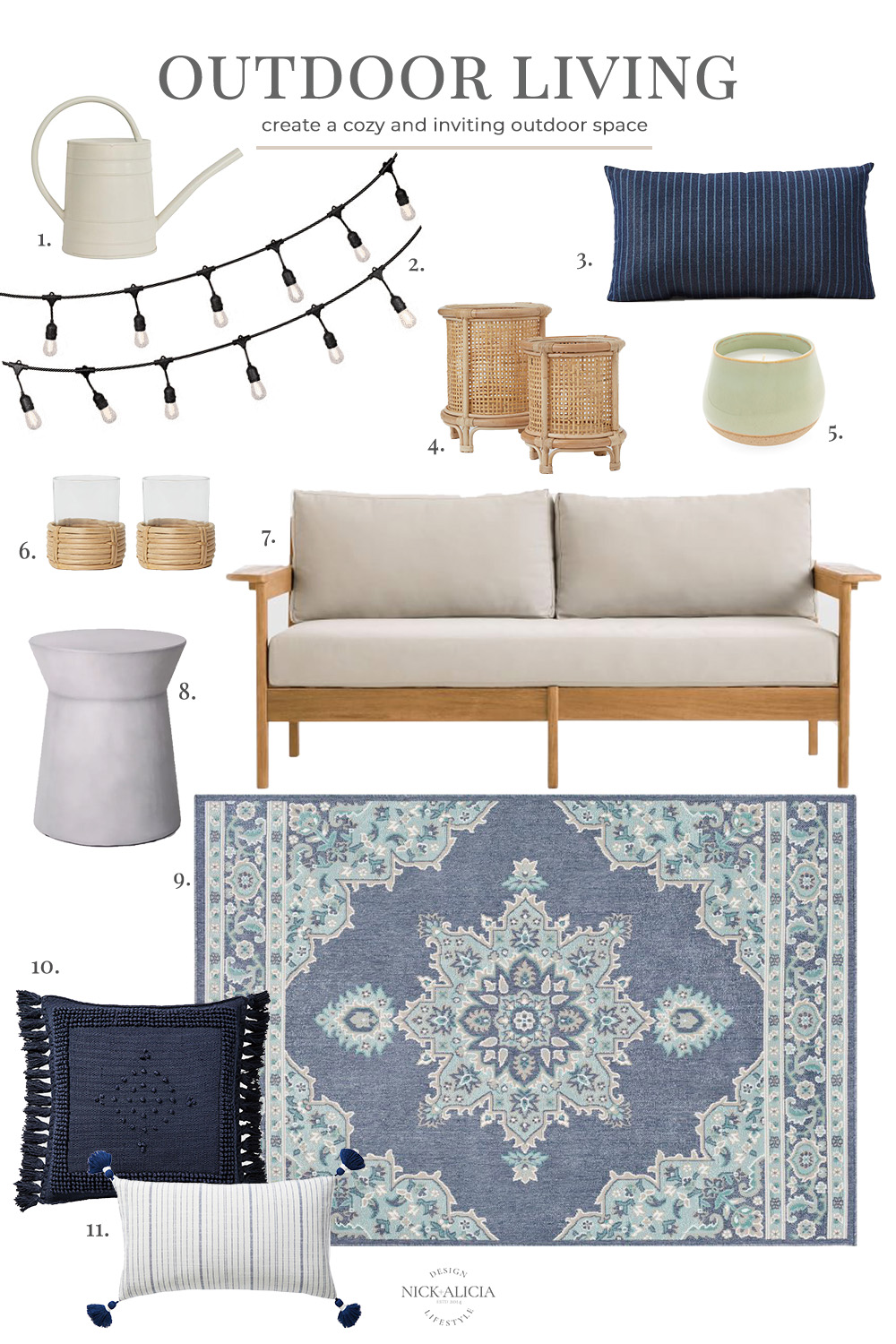 one | two | three | four | five | six | seven | eight | nine | ten | eleven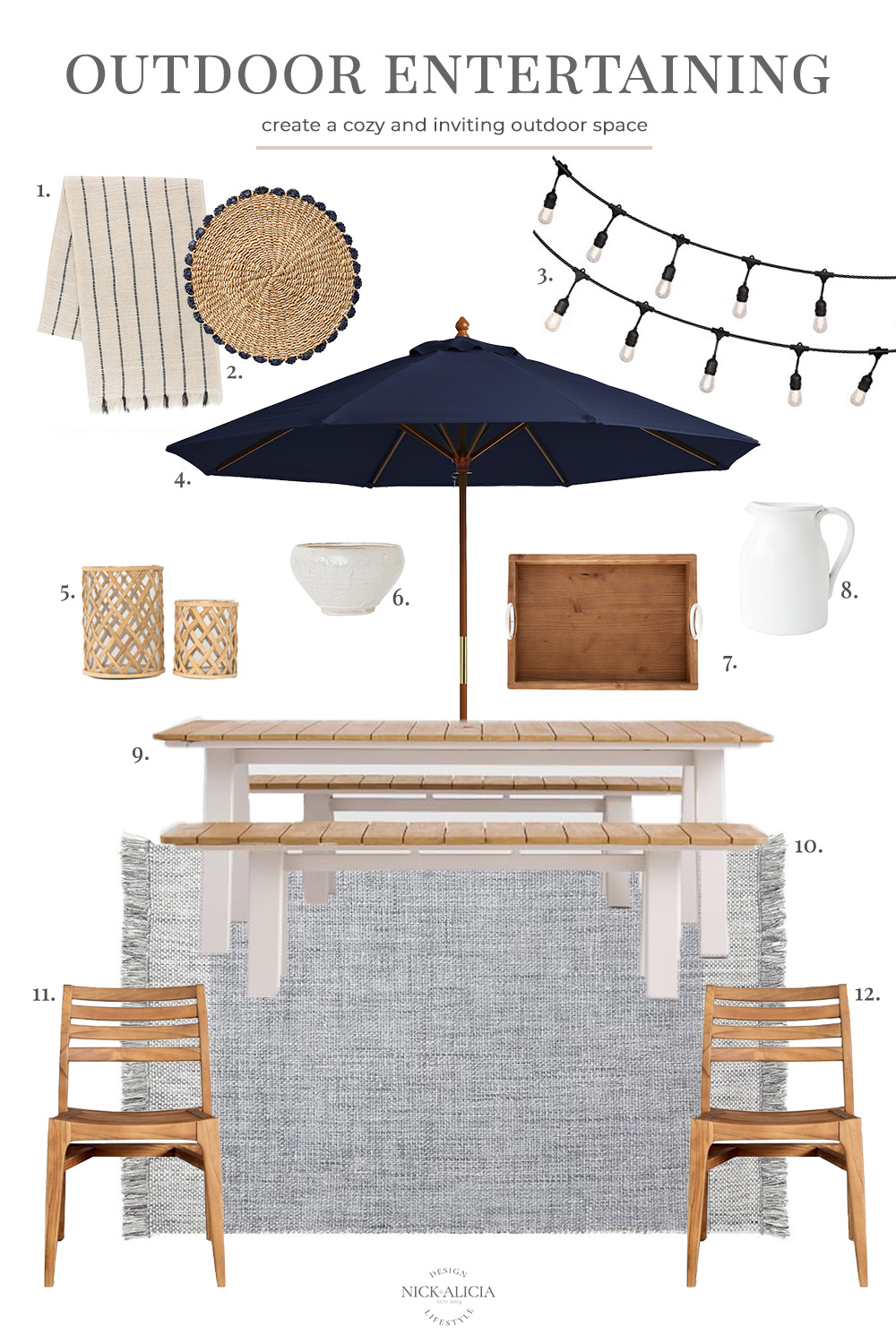 one | two | three | four | five | six | seven | eight | nine | ten | eleven | twelve
We hope you found a little bit of inspiration to create a coastal-inspired outdoor living space in your own home. And remember, take your time layering in furniture, accessories, and textiles to create a space that feels beautiful and inviting.