Host a beautiful and sweet garden birthday party with these simple and fun ideas.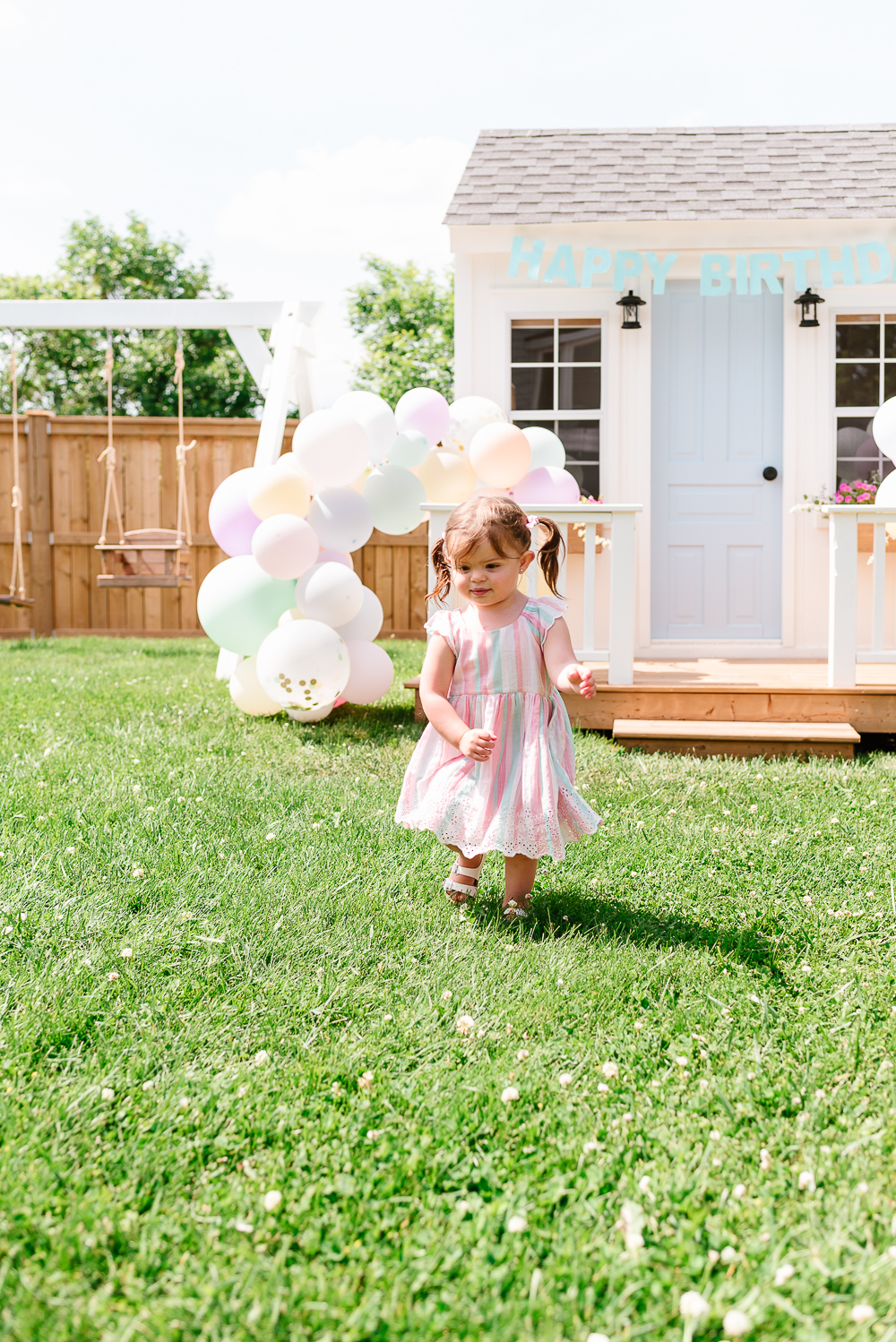 Our sweet little Ella turned two this year and we really weren't sure how we were going to celebrate her birthday. We thought we might postpone her party until the end of the summer in hopes that we would be able to gather in larger groups by then. But in the end, we threw together an adorable little garden party for her. It wasn't quite as elaborate as some of our past birthday parties, and it certainly wasn't filled with as many family and friends as we would have liked, but it was special nonetheless.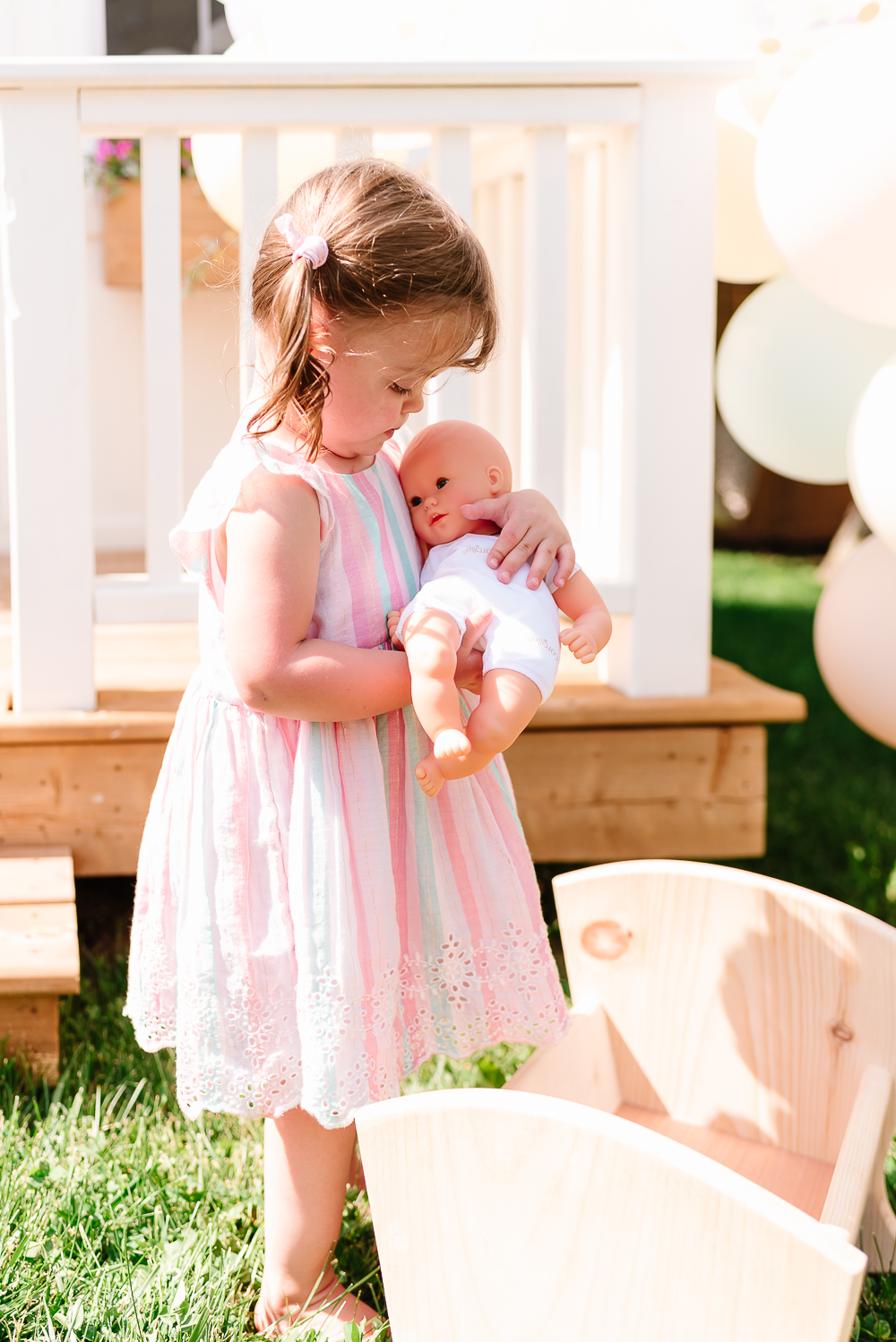 She got to spend her day playing with her sister, aunties, and grandparents, opening gifts, and eating the most delicious cupcakes. We know she felt special and loved and I'm really glad we went ahead and celebrated her birthday instead of waiting.
Here's how we threw her a simple but sweet garden birthday party…
The Theme
Each year we come up with a different theme to help celebrate our girls' birthdays. I find pulling together a party is always so much easier if you have a theme to center the decor, food, and games around. It's definitely my best piece of advice for throwing an unforgettable party.
Ella's still too young to really tell us what type of party she wanted, but we took cues from some of her favourite things. I mean, what little girl doesn't love flowers? So it was decided, we'd throw our little Ella Rose a garden party. I had so many fun ideas I wanted to include, but because it was last minute and a small gathering we kept it very simple.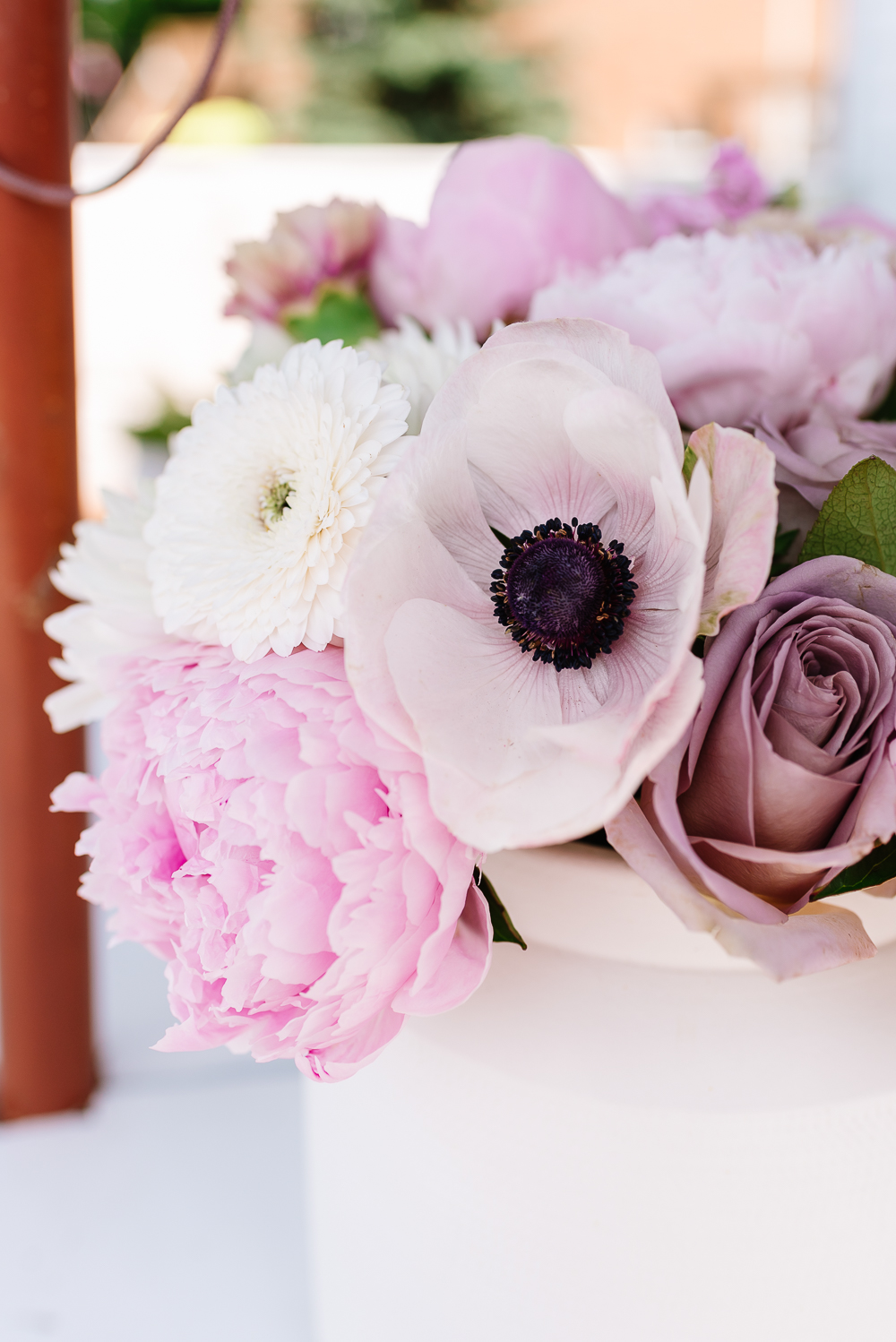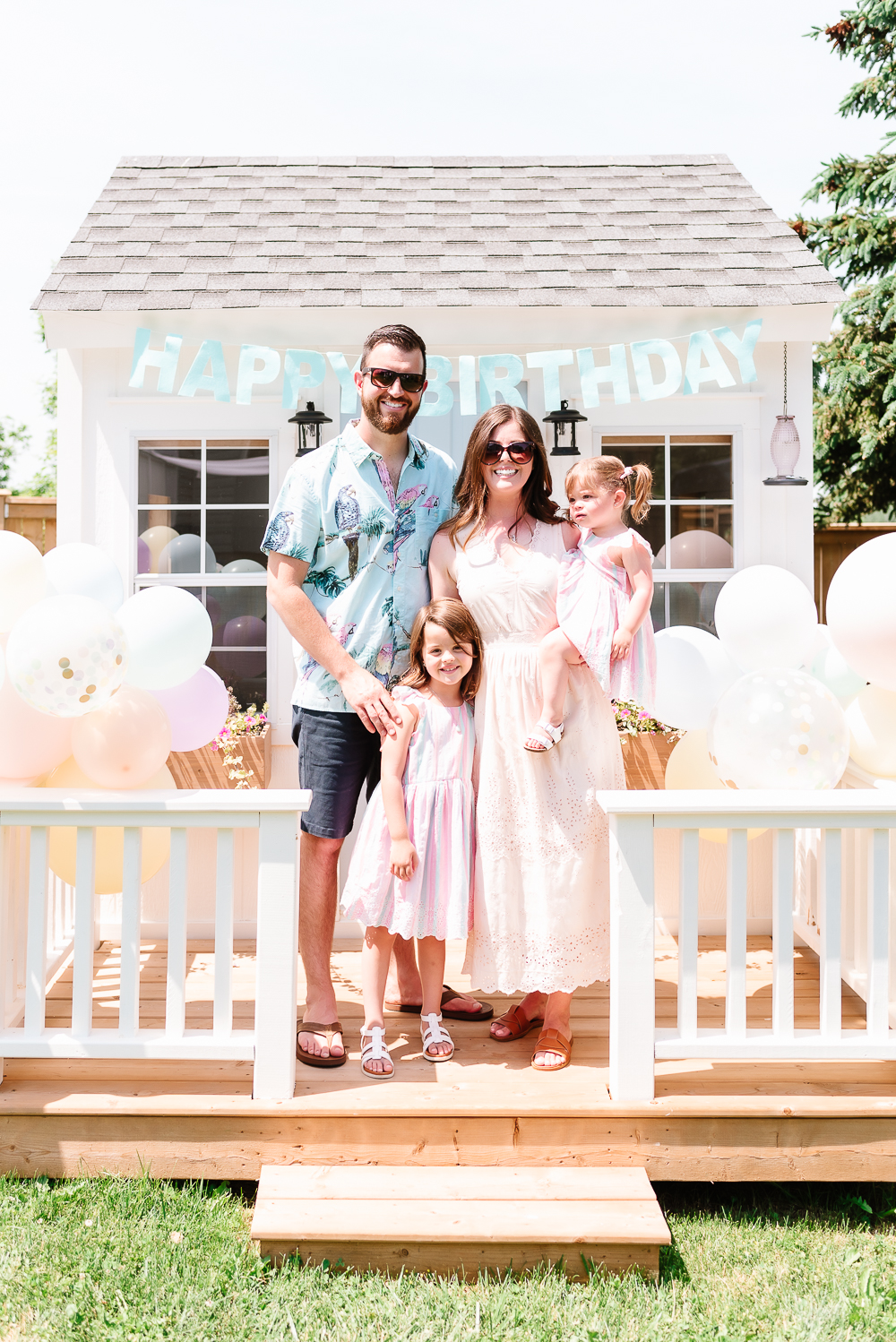 The Decor
I was counting on good weather, so I was happy to wake to a beautiful morning on the day of her party. I knew it would be so much easier if we could gather outside and I really wanted the girls' playhouse to take center stage.
When I started planning her party, I thought we would include the adorable booth Nick built for Zoe's circus party. I envisioned it as the perfect spot to set out homemade lemonade and a few treats, surrounded by baskets of fresh flowers. Unfortunately, in an effort to keep her party simple for our small group I had to let that idea go.
We did decorate the playhouse with a beautiful balloon garland and Happy Birthday banner, which was such a fun touch. It made for the perfect backdrop for photos and added an instant festive feel to the backyard. Balloon garlands are one of my favourite ways to decorate for birthday parties, they are inexpensive and easy to make but make a huge impact.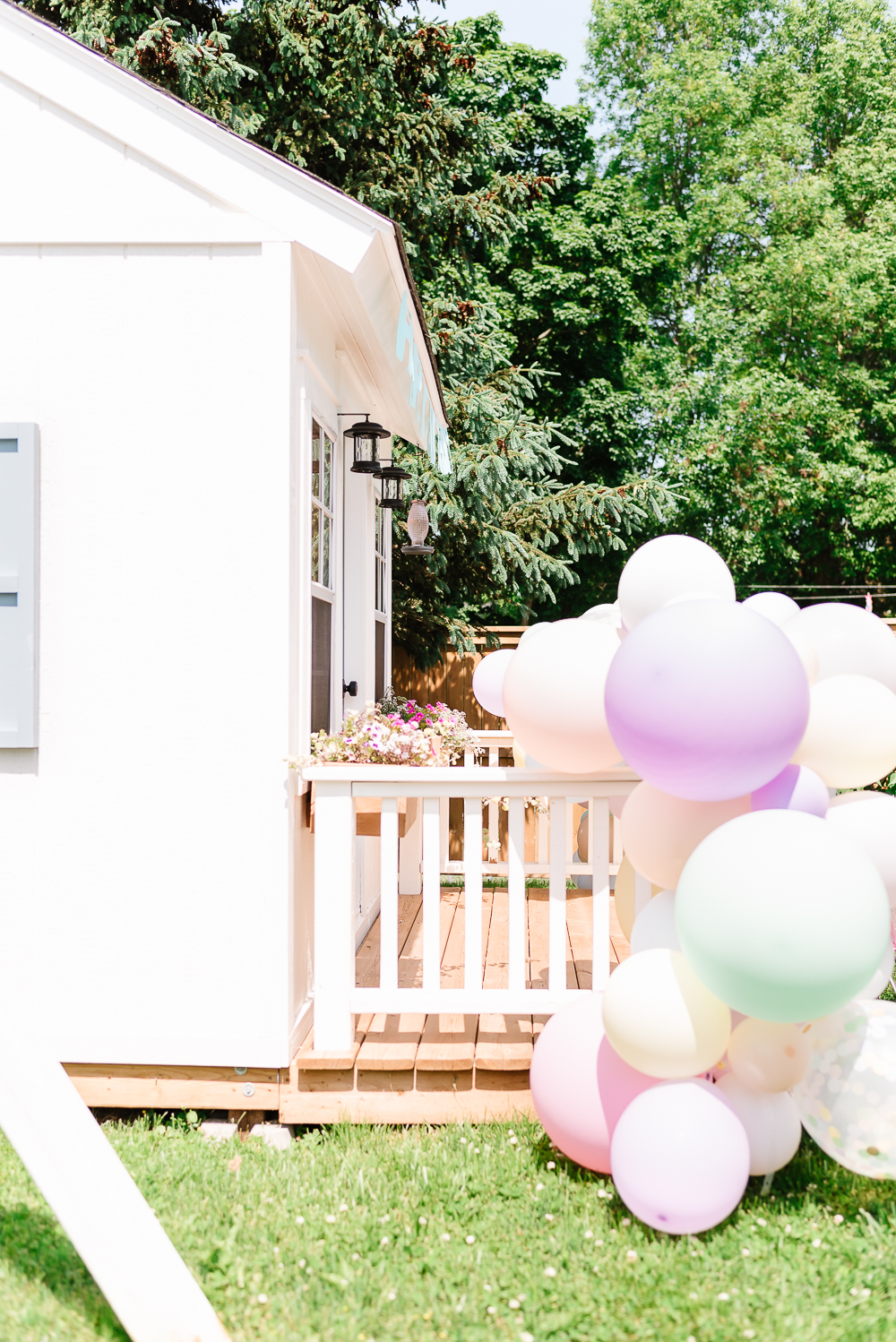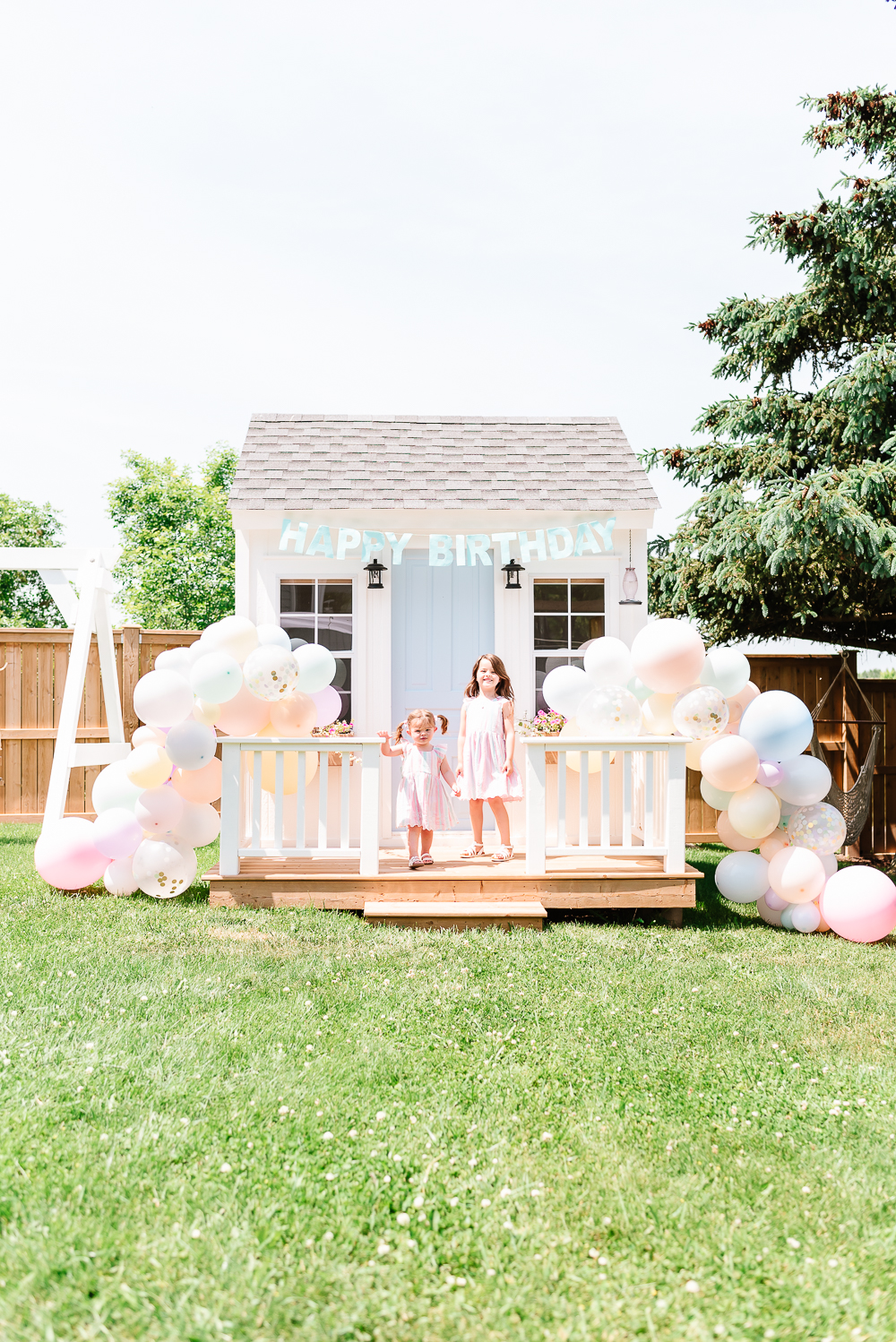 Originally I planned to hang the balloon garland along the eaves and down the side of the playhouse, but I quickly realized the roof was too hot and it would have ended in a lot of popped balloons. So we ended up just draping it across the railings, which was just as cute.
I also hung our felt Happy Birthday banner from the eaves of the playhouse, which helped bring it all together.
So while the decor for Ella's party was minimal it was still a lot of fun.
The Cupcakes
Usually, we order a cake for birthday celebrations, but this time we opted for cupcakes. We figured it would be a lot safer for Ella to blow out her candles on her own cupcake than an entire cake.
Sticking to our garden party theme, we had the cupcakes decorated to look like colourful bunches of flowers. They were a big hit.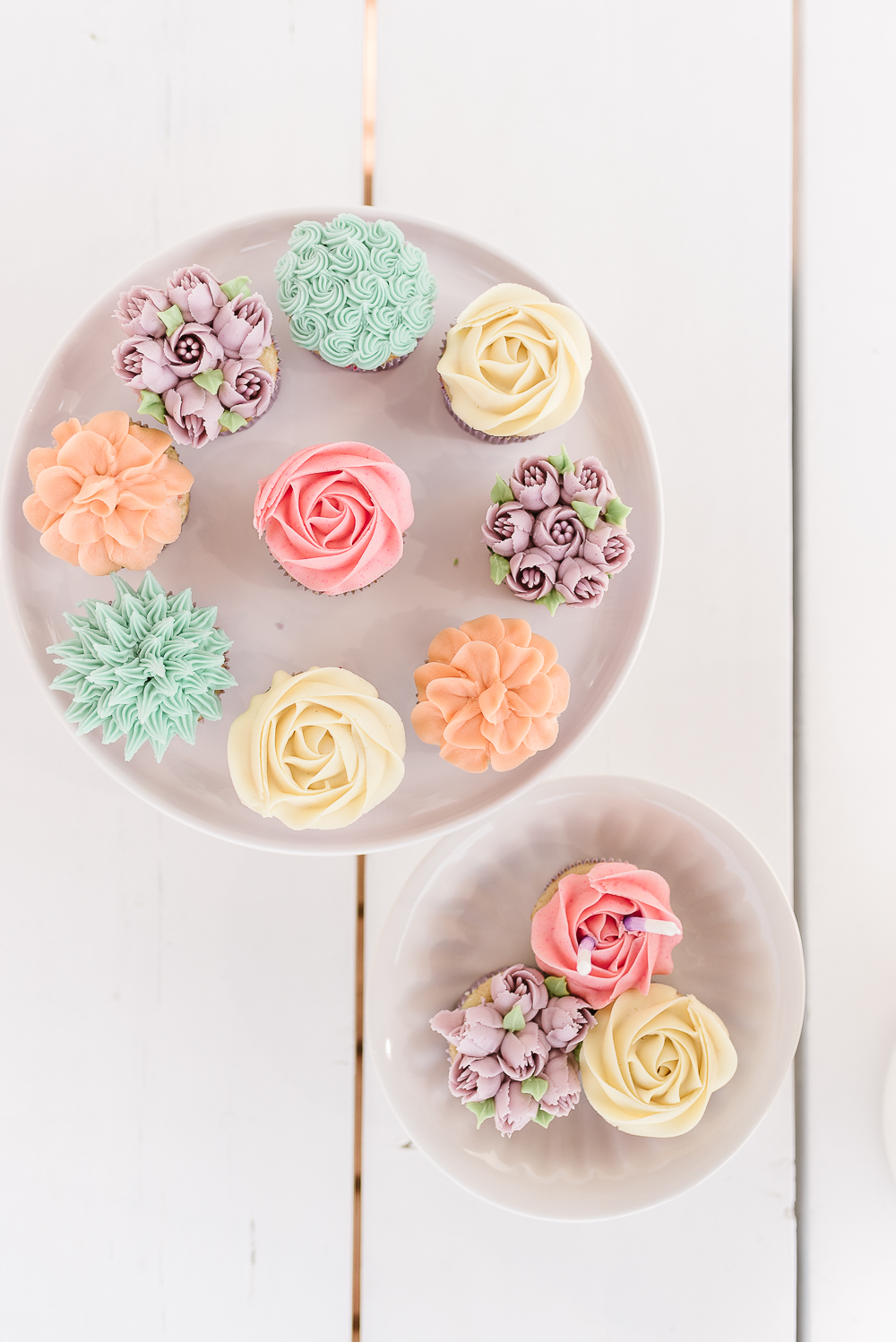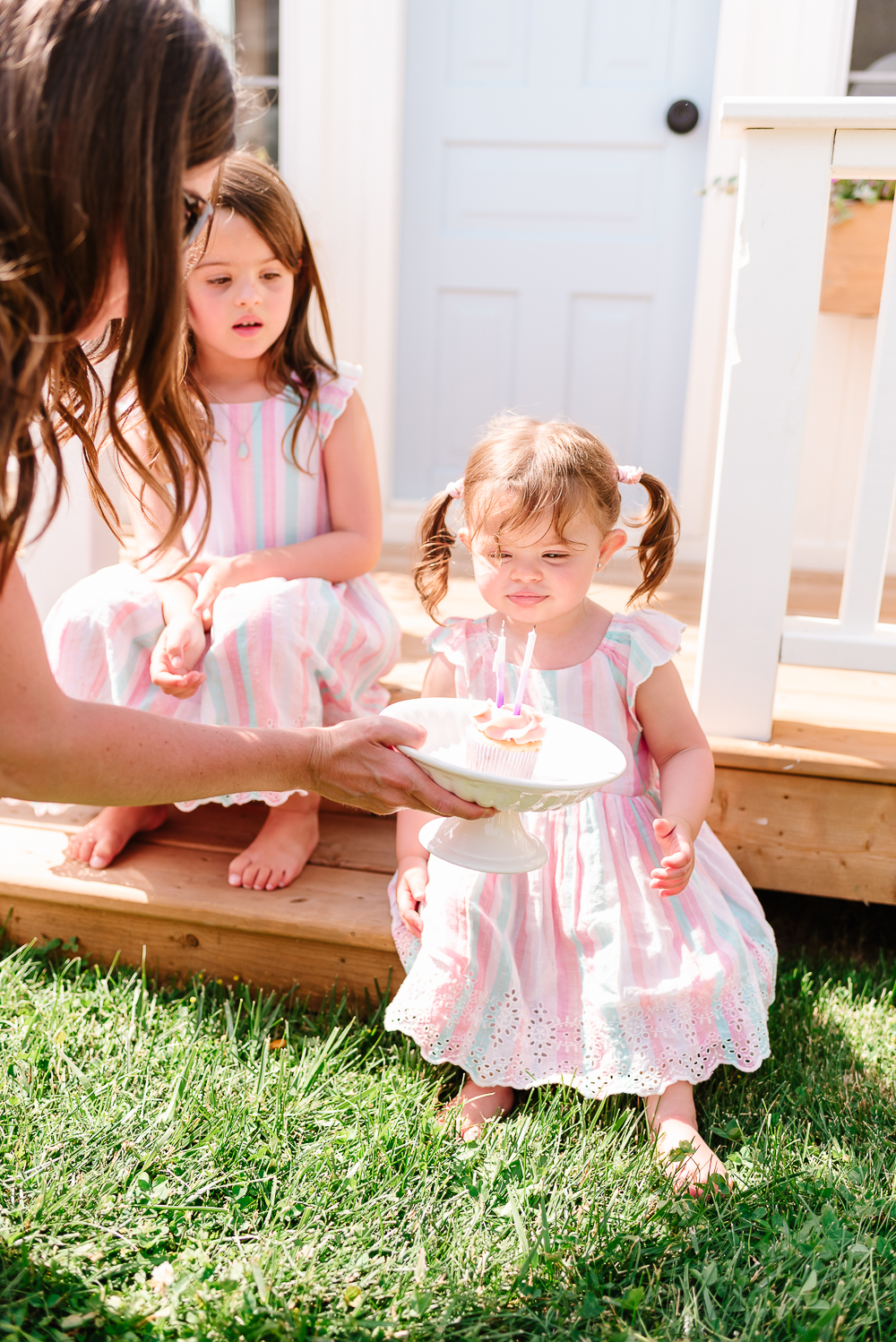 And because Zoe and Ella were the only kiddos at the party, we didn't do any crafts, games, or goodie bags. But if we did have a bunch of little ones celebrating with us, I would have planned a fun activity, like making floral crowns or a fairy garden. I also love to include an activity to help keep the kids busy and make a little something they can take home from the party.
So while Ella's birthday party wasn't quite what we had in mind, it was still such an amazing day celebrating our girl.