These simple and modern kids' book ledges are such a fun way to display your little one's favourite books and art in their bedroom or playroom. Find the free building plans here.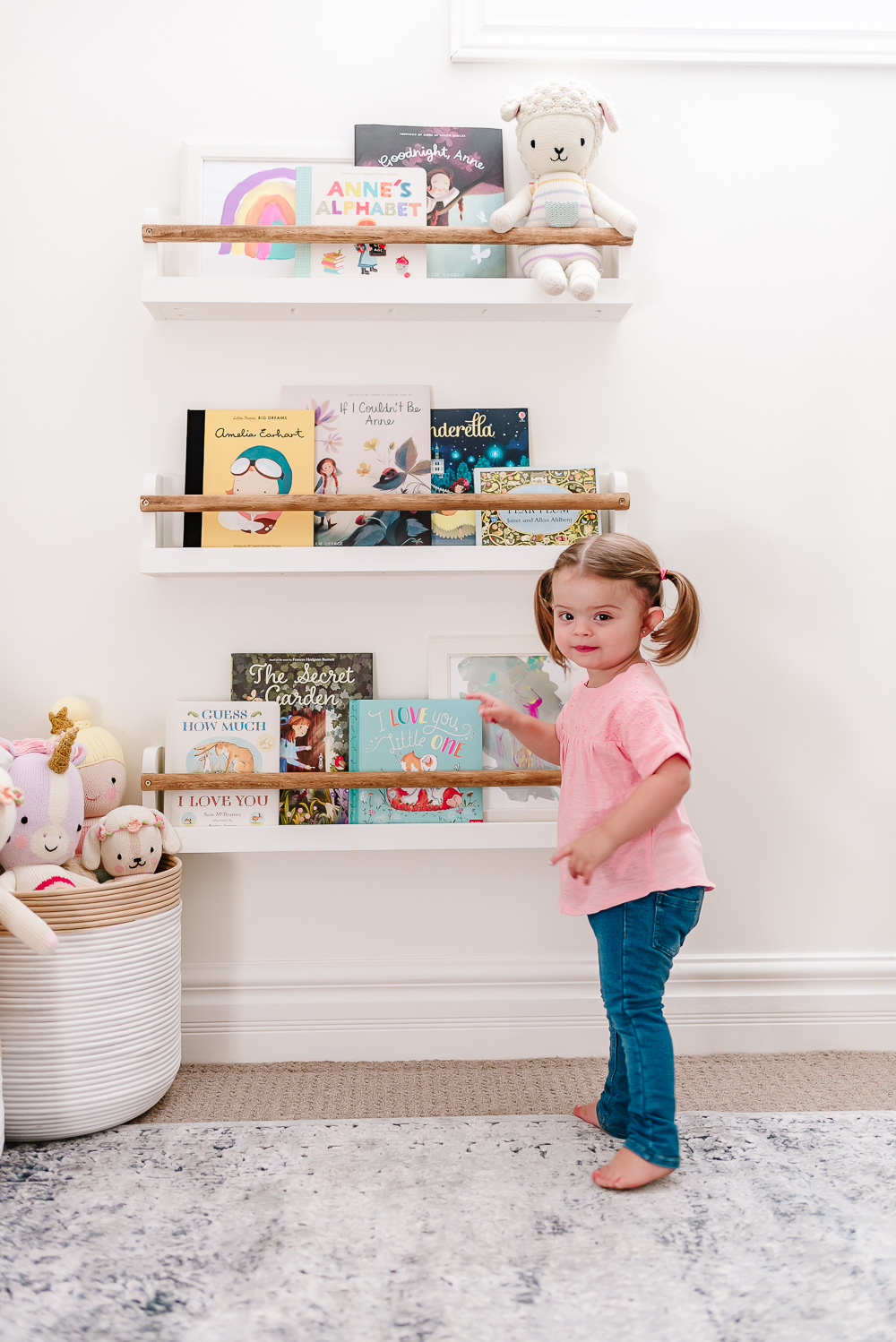 Build Your Own Simple & Modern Kids Book Ledges
Around here we love reading, and it's always been important to us to encourage our girls' love of books in ways that make reading fun and exciting. It's our ritual to end every day cuddled into bed reading stories to the girls before they fall asleep, but I also love it when the girls grab a book and request storytime during our days at home. It's a nice way to rest and connect with a book when they need a few minutes of quiet time. But this usually only happens when we have some of the girls' books visible and within arms reach, that's why we added these book ledges to the girls' playroom.
Not only does it encourage them to pick up a story and flip through the pages or suggest a few minutes of time together reading, but it's also a great way to fill an empty wall. Choose beautifully illustrated books within your little one's bedroom or playroom colour palette to create a carefully curated and practical display.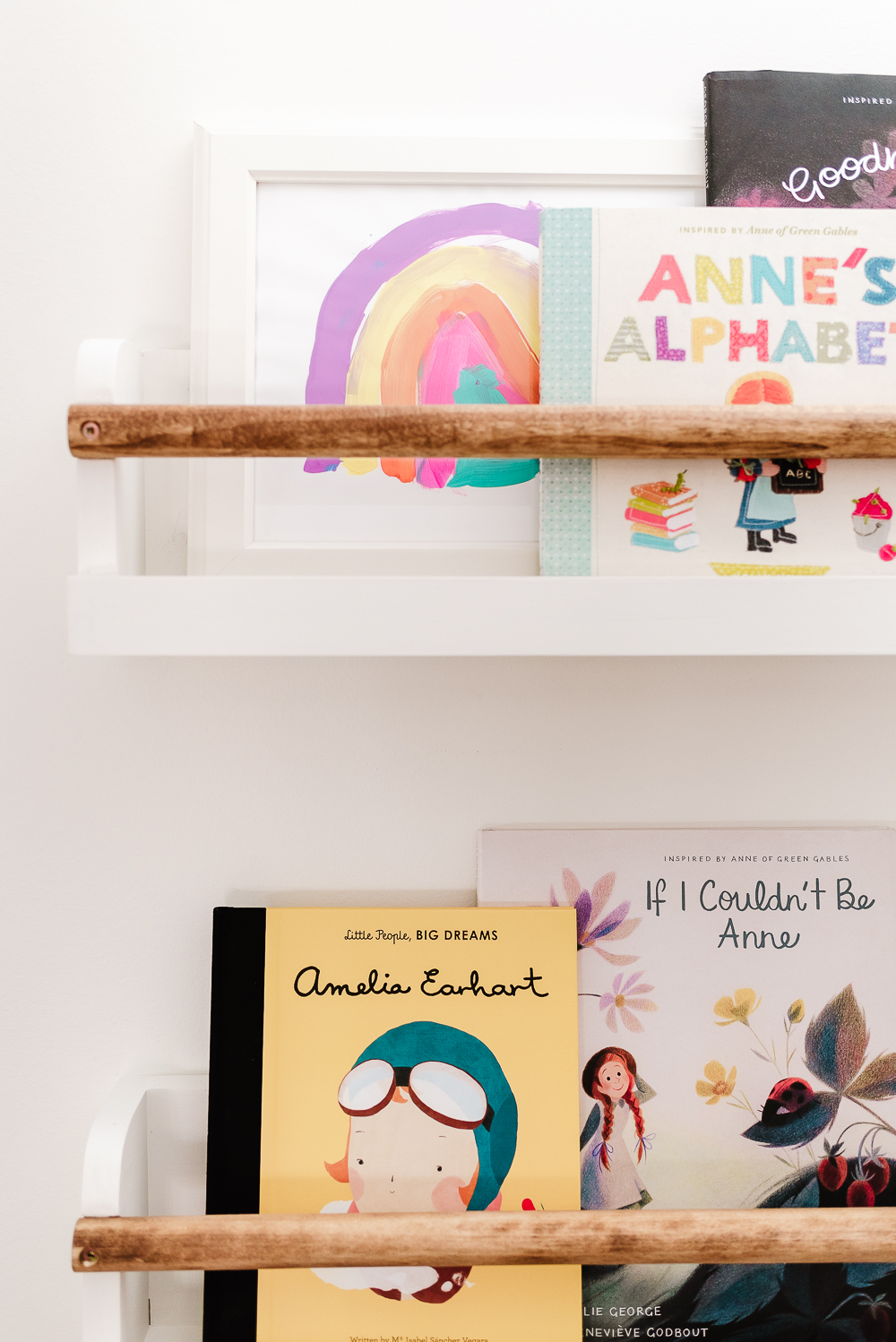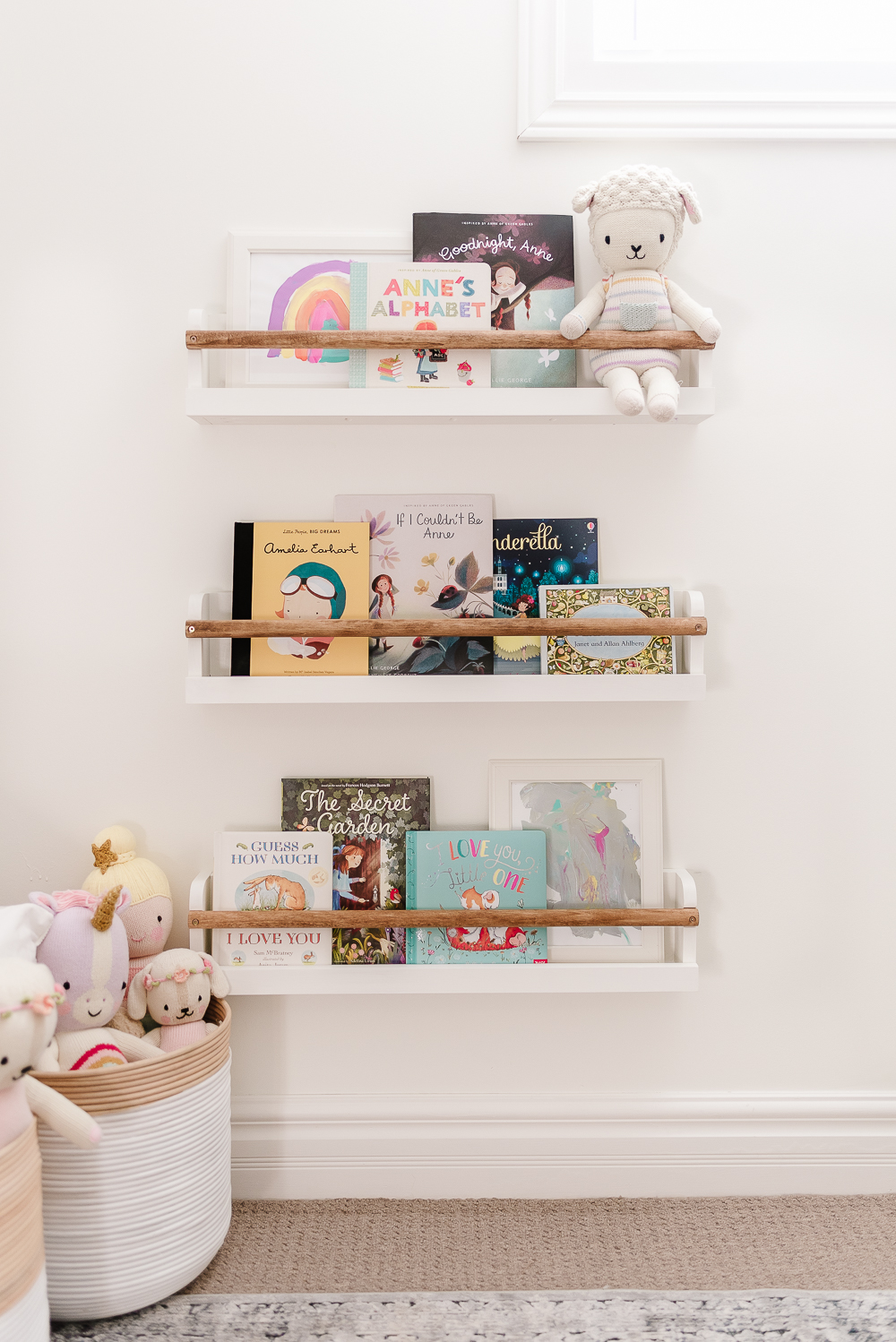 I also love to use these book ledges to showcase our girls' creative side. Zoe and Ella are always painting or drawing beautiful little masterpieces, and I like to frame their favourites to display among their books. They are always so proud of their work and I love encouraging their creativity by showing off their art.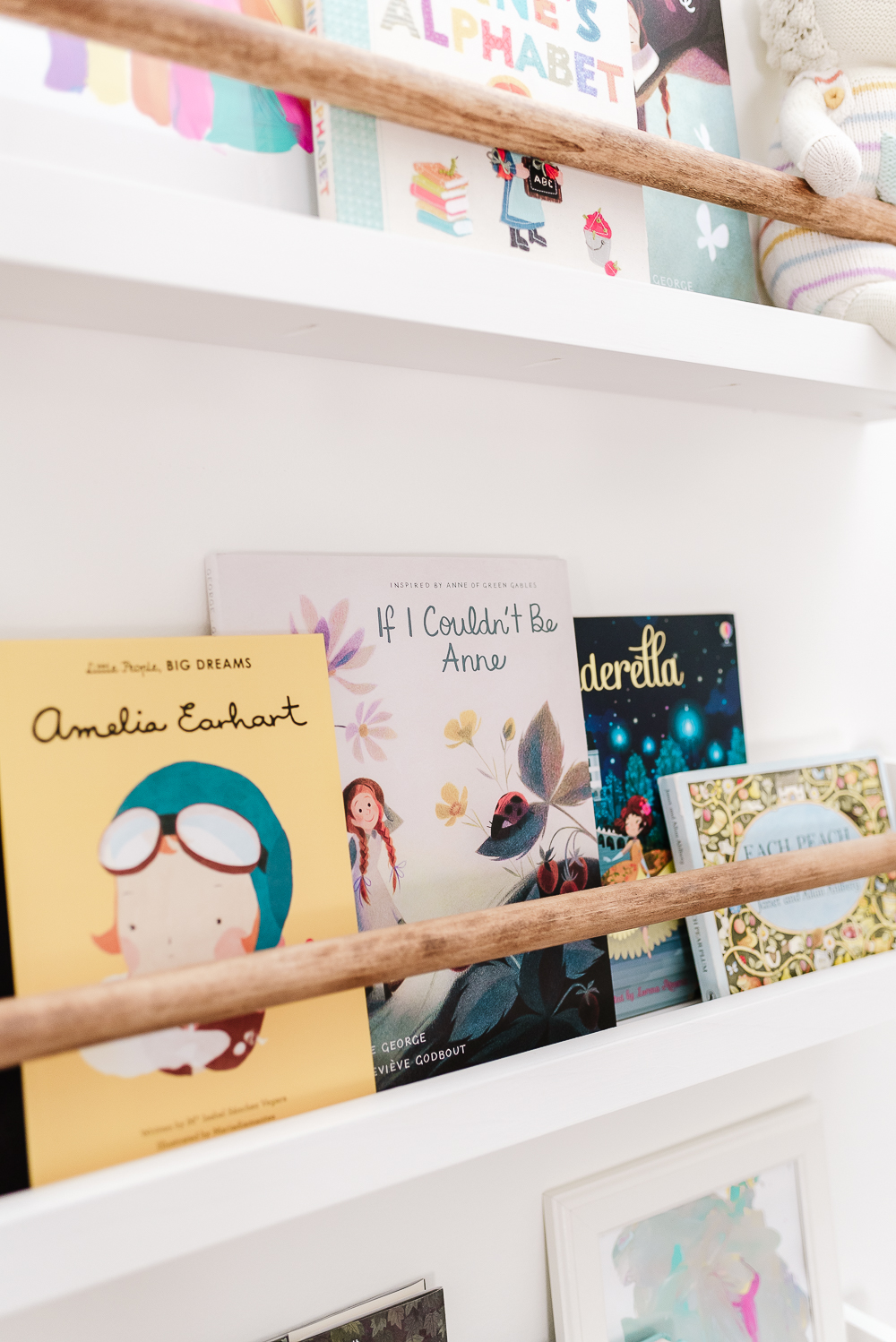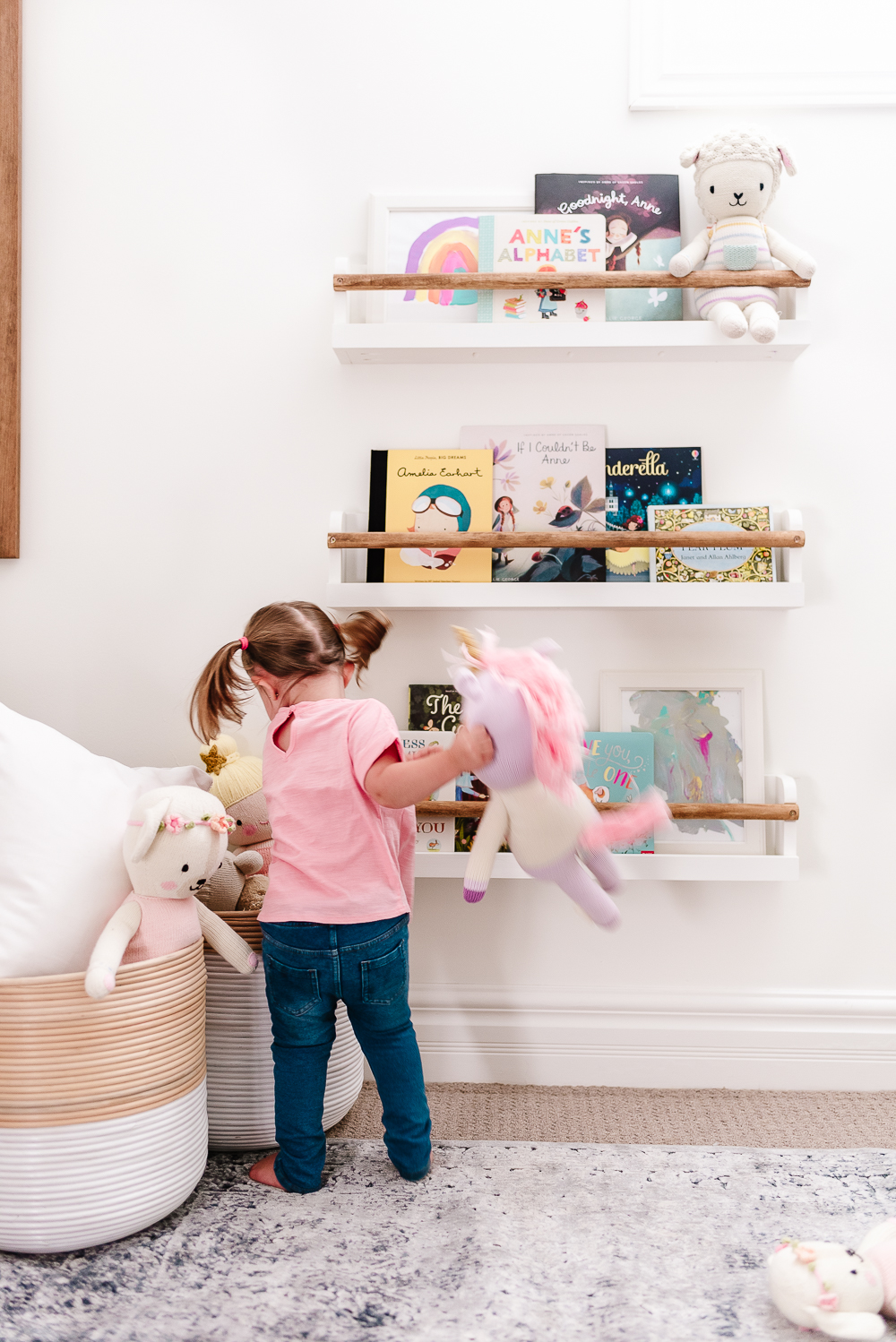 Now, to keep these book ledges feeling fresh and fun make sure you swap out their books every once and a while (see our favourite kids' books). I like the idea of changing the books seasonally and in anticipation of upcoming holidays (see our favourite Christmas books and Halloween books).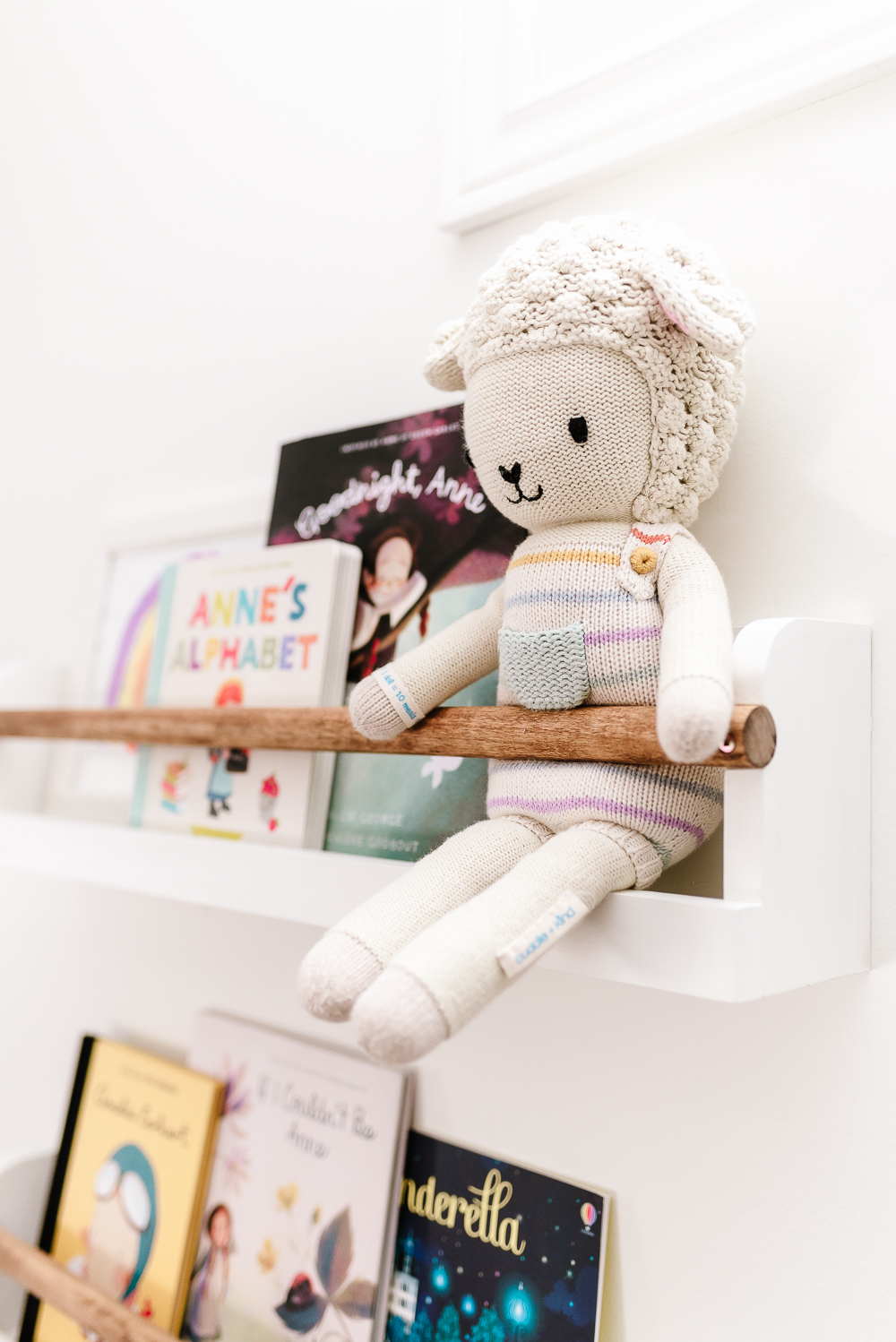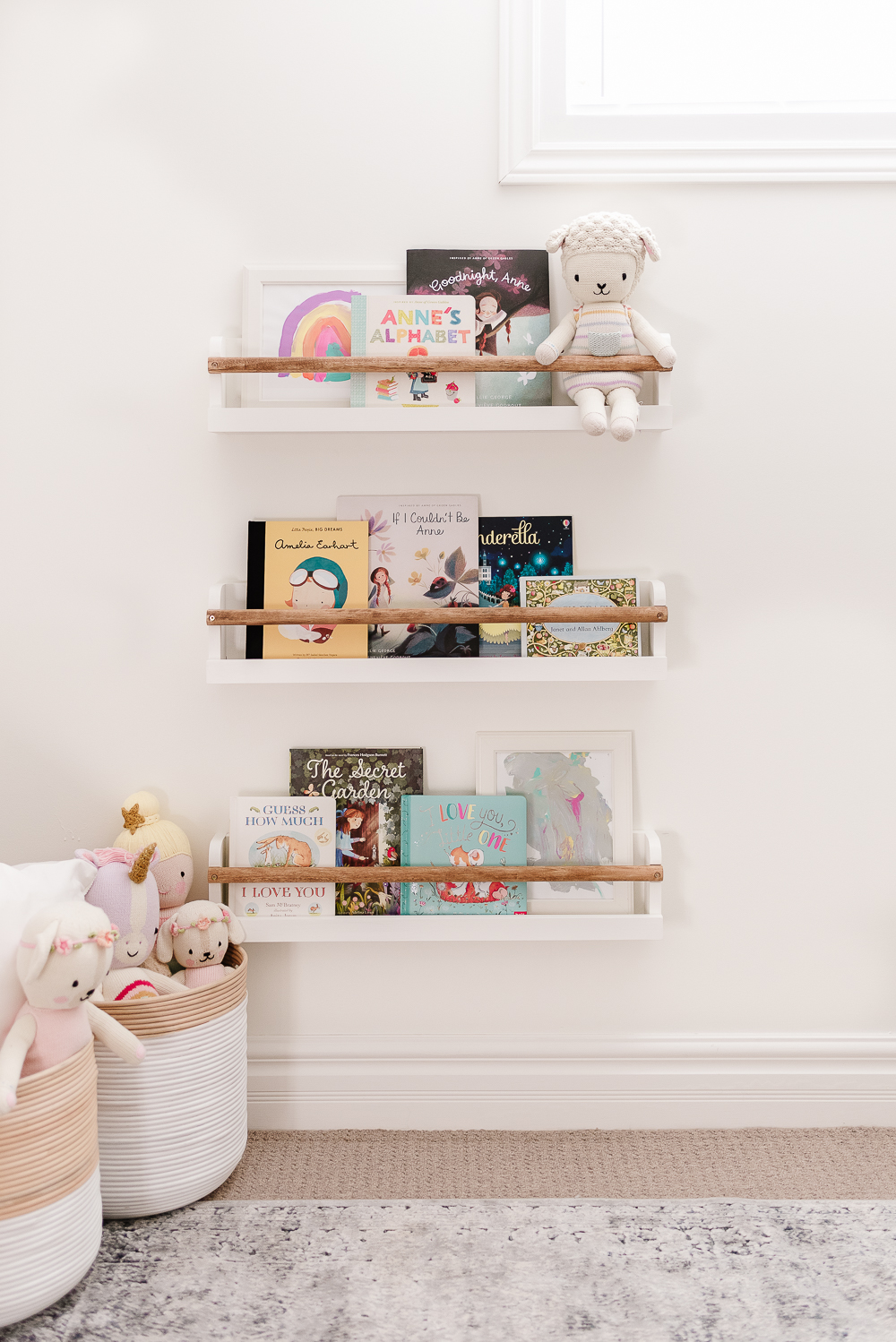 These kids' book ledges are a popular accessory in any kid's bedroom or playroom, and you can certainly find them available at many stores, but we wanted to share how easy and inexpensive it was to build our own. The project only took a couple of hours from start to finish and cost approximately $50.00 to complete.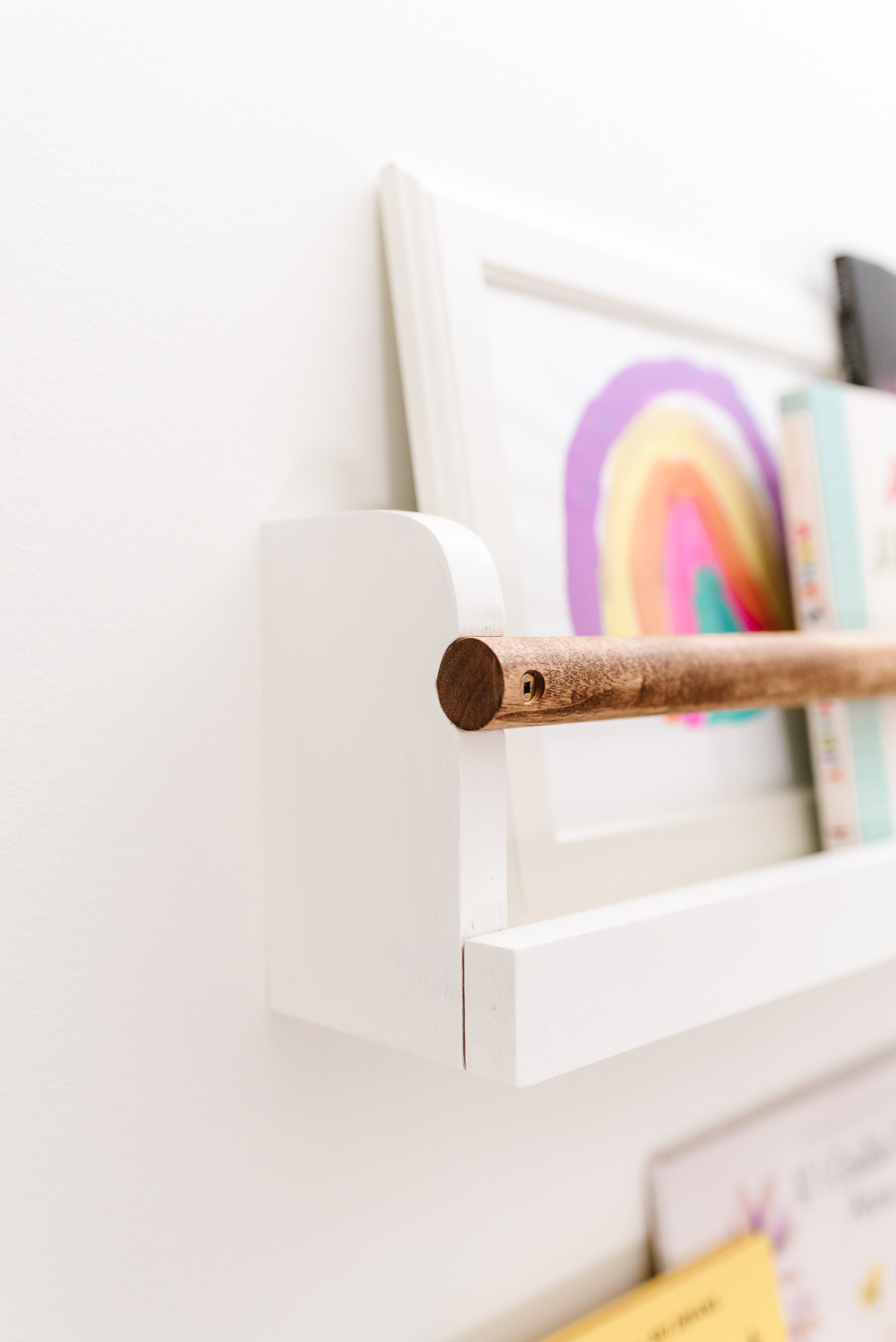 We kept the design simple and modern to fit with our home's aesthetic. The bases are painted Simply White by Benjamin Moore (see a full list of our favourite white paint colours here) and the hardwood dowels are stained Golden Oak by Minwax.
You can find the plans by following the link below, and if you build your own make sure to let us know. We always love seeing your projects!
Build Your Own Simple & Modern Kids Book Ledges