25+ of the best children's books to instill and encourage a love of reading in little ones.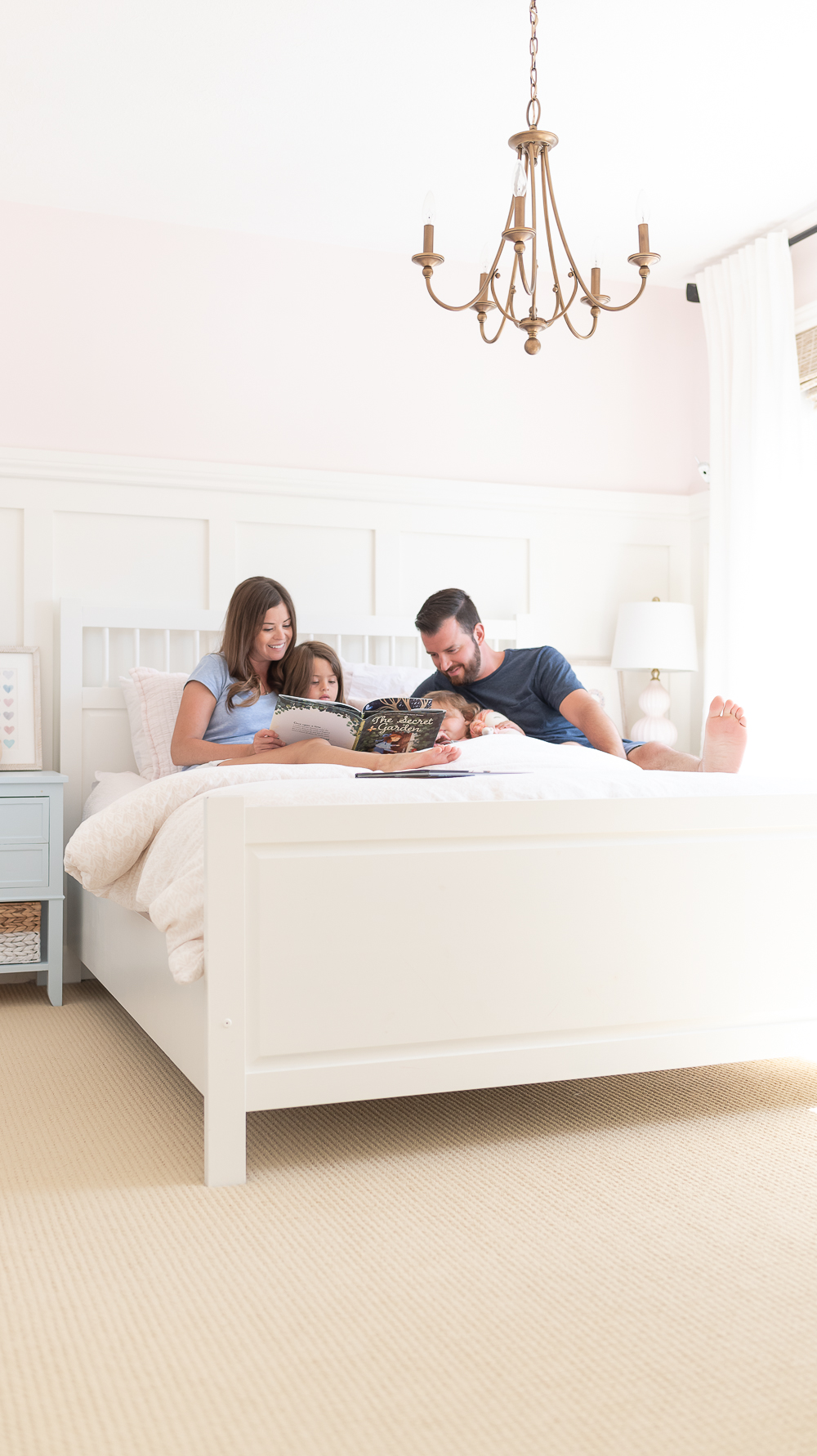 Introducing inspiring and engaging books plays such an important role in instilling and encouraging a love of reading in little ones. Not only does storytime present the perfect opportunity to connect with your kids, but it's also such a great way to engage their imagination and develop their language and listening skills.
I've always loved reading, and I think a big part of my love of books comes from growing up with a mom who works at a library. For as long as I can remember she has always brought home piles of books for us to read, and one of my favourite childhood rituals was listening to my mom read to my sister and me every night before bed.
It's a ritual we've continued in our own home, and it's still one of the best parts of my daily routine. I love ending the day by climbing into bed and reading stories to the girls before they fall asleep. It's such a great way to connect and decompress after a busy day.
And even though bedtime stories are my favourite, we still like to encourage reading throughout the day so we added these book ledges to our girls' playroom (find the free plans here) as an easy way to keep books close at hand.
Our collection of books has grown a lot over the years, and we've come across so many beautiful stories with valuable, uplifting, or just plain heartwarming messages (find our favourite Christmas books here). These are a few of our favourites, now we want to hear from you! Leave us a comment with your favourite children's books below.
25+ Best Children's Books