A curated design plan featuring traditional details will bring this kitchen renovation to life.
Nick and I bought our first home together eight years ago and it's still where we live today. Our house is a builder basic home constructed in the 1980s and while the previous owner had completed some renovations and updates, there has still been a lot we've done to make the house function better for our family and align with our aesthetic.
Since moving in we've done a lot of minor updates, and one major renovation, converting the basement into a family room, playroom, and home office, all of which have come in very handy this year.
And now we're tackling the kitchen. When we moved into our house we made a few inexpensive updates to the kitchen, including painting the cabinets, adding a moveable island, and updating the lighting. All of these little changes were great and helped create a kitchen we could live with for the past eight years, but it's starting to show some wear and tear so we've decided it's time for a refresh.
All of the updates we are making are relatively simple. While we're not changing the layout or making any structural changes to the kitchen we are making a number of simple updates that are going to make a huge impact.
The end result will be a kitchen that not only functions better for our busy family but that fits better with our home's overall aesthetic. So today we want to bring you up to speed on the design plan.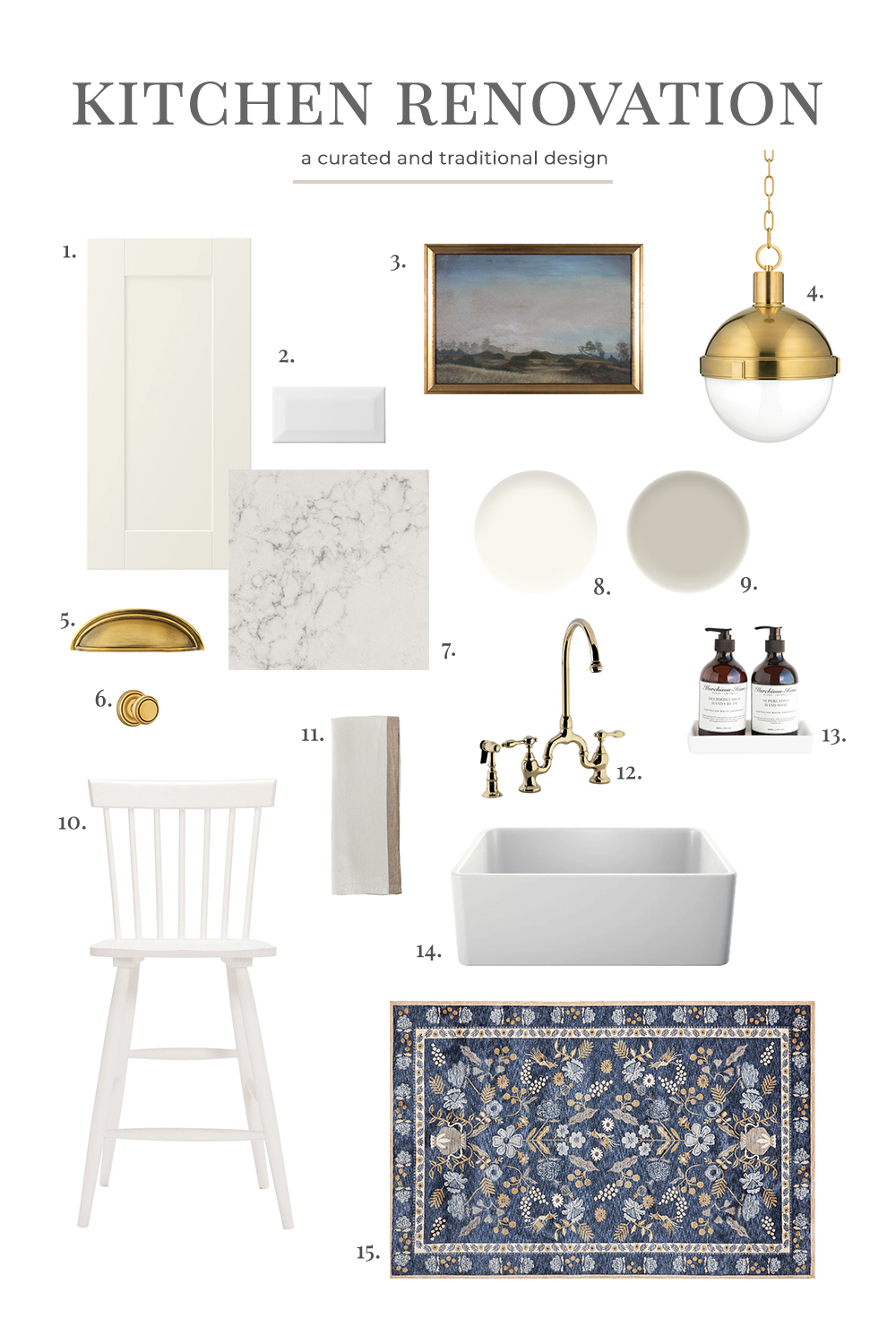 one* | two | three | four | five | six | seven | eight | nine | ten | eleven | twelve | thirteen | fourteen | fifteen
*We will be building our own shaker cabinet doors and drawer fronts
Replacing our granite countertops with quartz
This is a change we've been waiting to make since we moved in eight years ago. Currently, our kitchen features granite countertops with black, rust, and brown veining which is not our favourite colour palette. We will be replacing the granite with beautiful and durable quartz. Not only am I excited about the change in colour but I am also looking forward to a durable and low maintenance material.
We will be installing the Montauk quartz from Hanstone.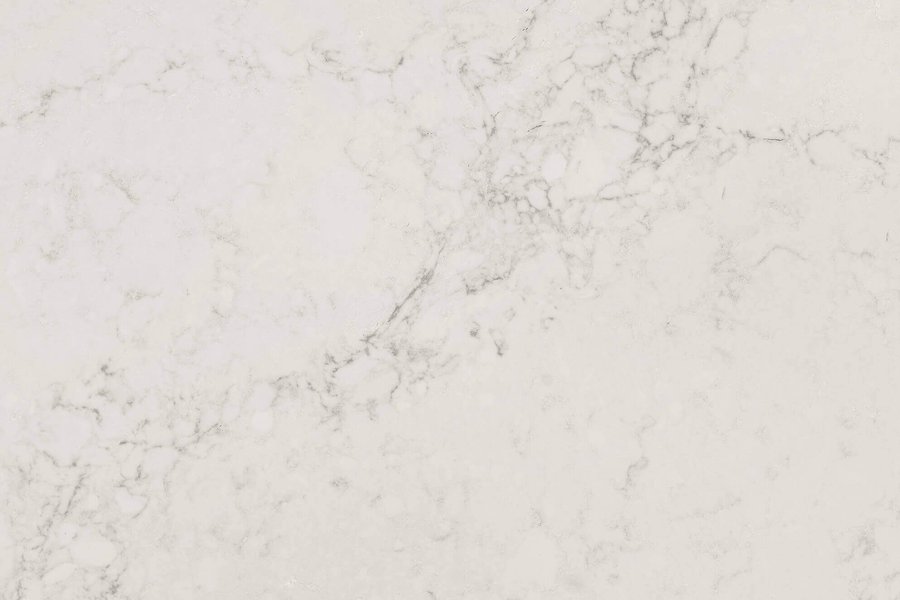 Refacing our cabinets on our own
Cabinet refacing is a sure-fire way to update the look of any kitchen, although it can be a costly investment. We went back and forth on this decision but ultimately decided to tackle this project on our own.
The profile of our cabinets feels dated, and we knew updating the door and drawer fronts with a simple Shaker design would help us create a kitchen that feels fresh and new.
While we will be keeping most of the existing cabinet boxes and Nick will be building all new doors and drawer fronts. He's also been working on a new island, a new coffee bar, and a catch-all area for the space.
The island and the new cabinet boxes will be built primarily using the Kreg Pocket Hole Jig, which is a steal of a deal right now until January 31st, 2021 (unless they sell out!). Nick highly recommends it for building cabinets and furniture. I don't think that he's built anything in our home without using this tool for at least part of it.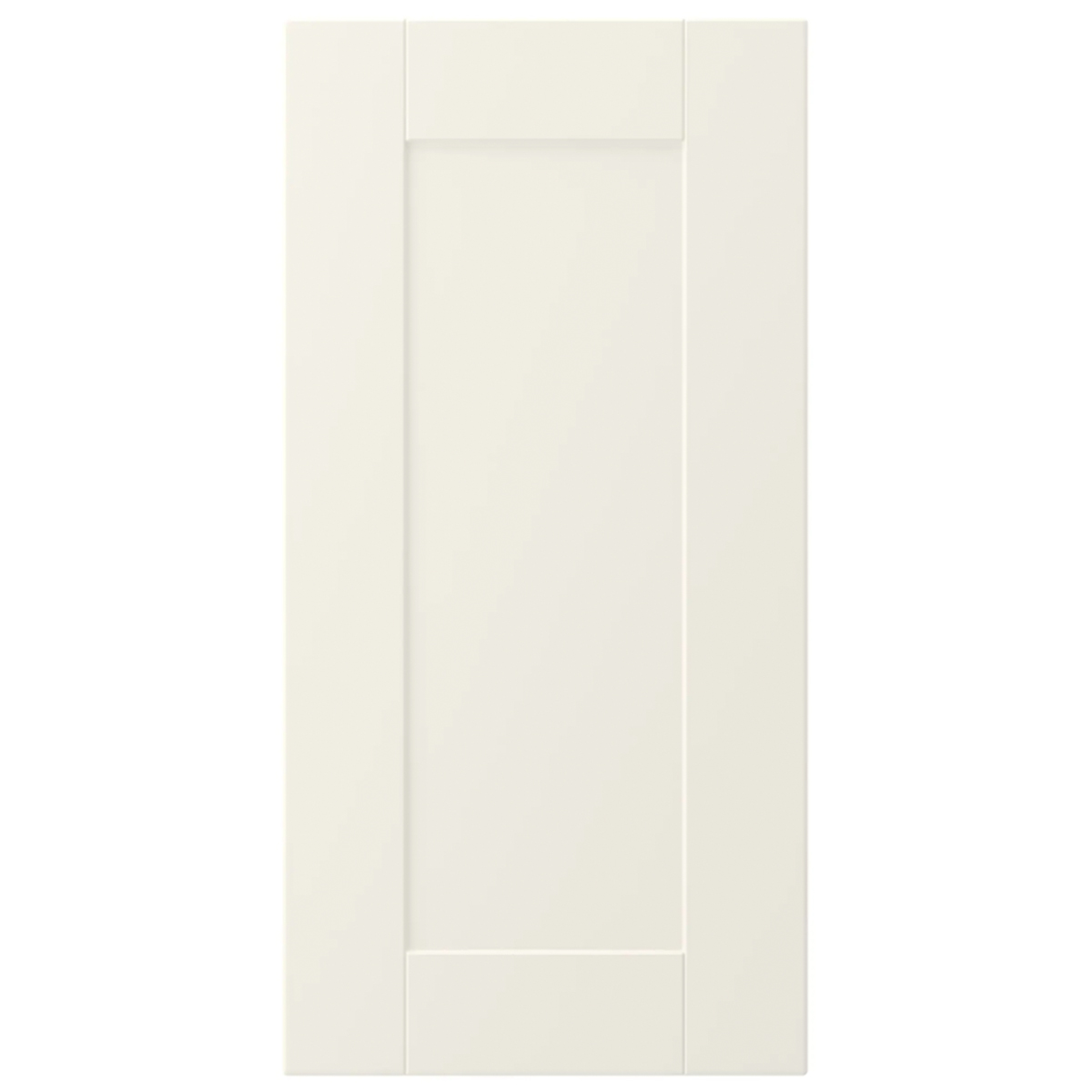 Adding warmth and detail with new lighting
Lighting is an easy way to add interest and warmth to any space, and the kitchen is no different. Currently, we have a set of beautiful schoolhouse pendants above our kitchen island which I love but I feel like they just disappear. We chose these beautiful new pendants to really elevate our kitchen. The brass finish will add so much warmth and really help the lights to stand out.
We will be adding these Lambert Pendants from Hudson Valley Lighting.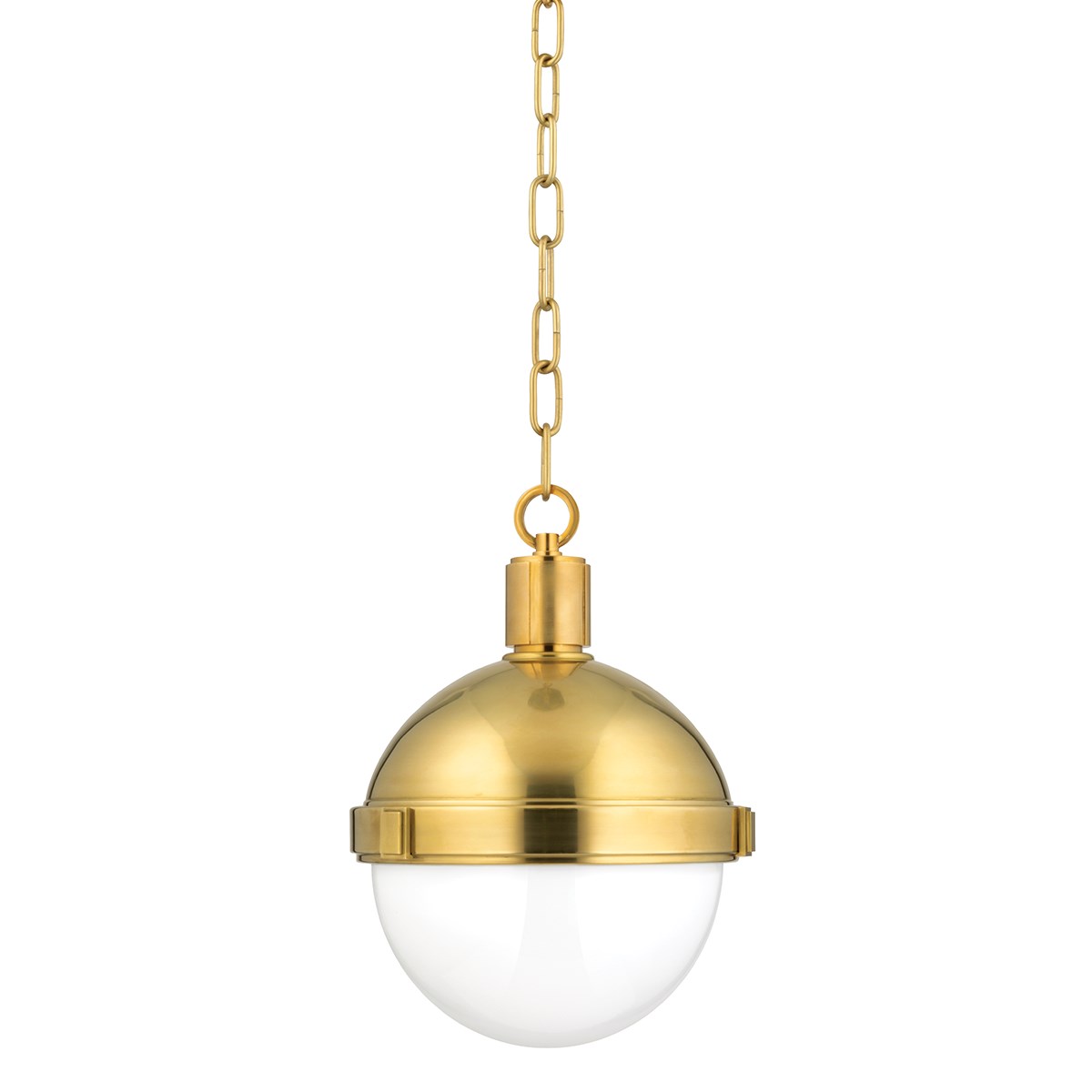 Adding a Fireclay Apron Sink
This was another item on my kitchen wish list. As far back as I can remember I've always wanted an apron sink for its classic design. We opted for a double basin sink as I rely on two basins for washing and rinsing.
We're adding this gorgeous fireclay apron sink from Elkay.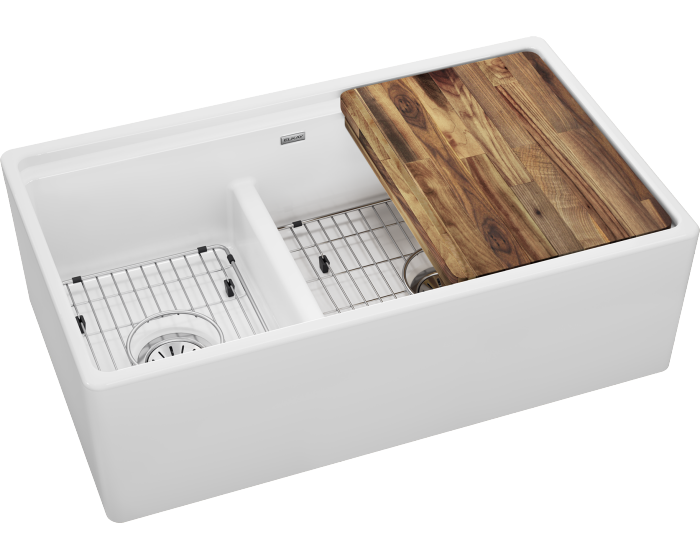 Overall, we want a kitchen that feels bright and traditional with a few fun details that keep the space feeling happy and fresh. We will be sharing the entire kitchen renovation on Instagram, so make sure you're following along. You can set up post and story notifications to make sure you don't miss any of the details.