Miniature Christmas trees, garland, holiday art, and seasonal toys and books are just a few Christmas decor ideas for kids' rooms.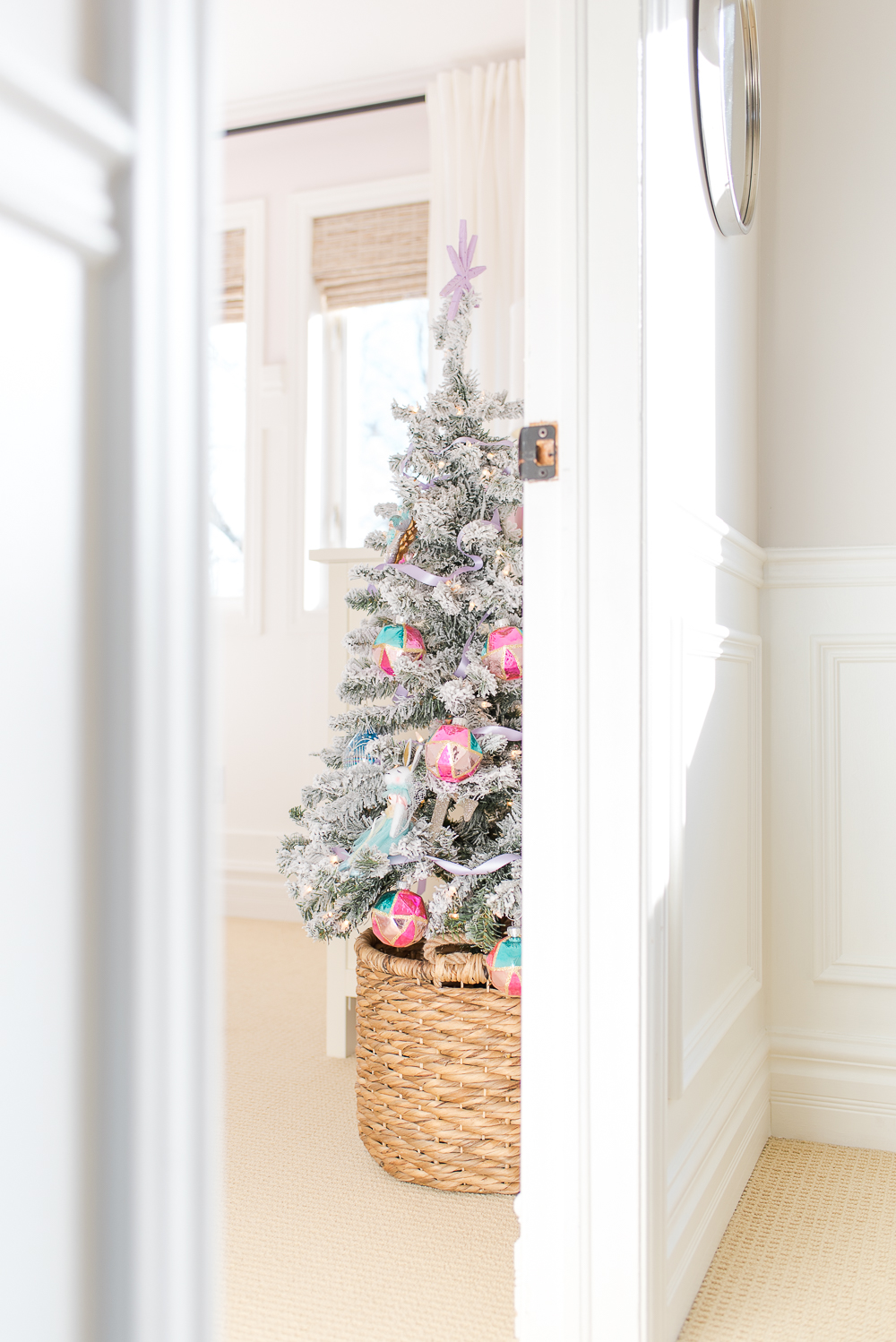 Every year we add a little bit of holiday magic to the girls' bedrooms and playroom, after all, there is nothing better than witnessing Christmas through the eyes of a child. They truly find such beauty and magic in even the smallest of details. So I think it's just as important to decorate their spaces for the holiday season as it is to decorate the main living spaces of our homes.
The girls always look forward to decorating our home for Christmas, and their favourite part is adding a festive touch to their bedrooms. Just like the rest of our home, we keep their holiday decor simple, but cozy. And really, it doesn't take much to create a space for our little ones that feel festive and cheerful.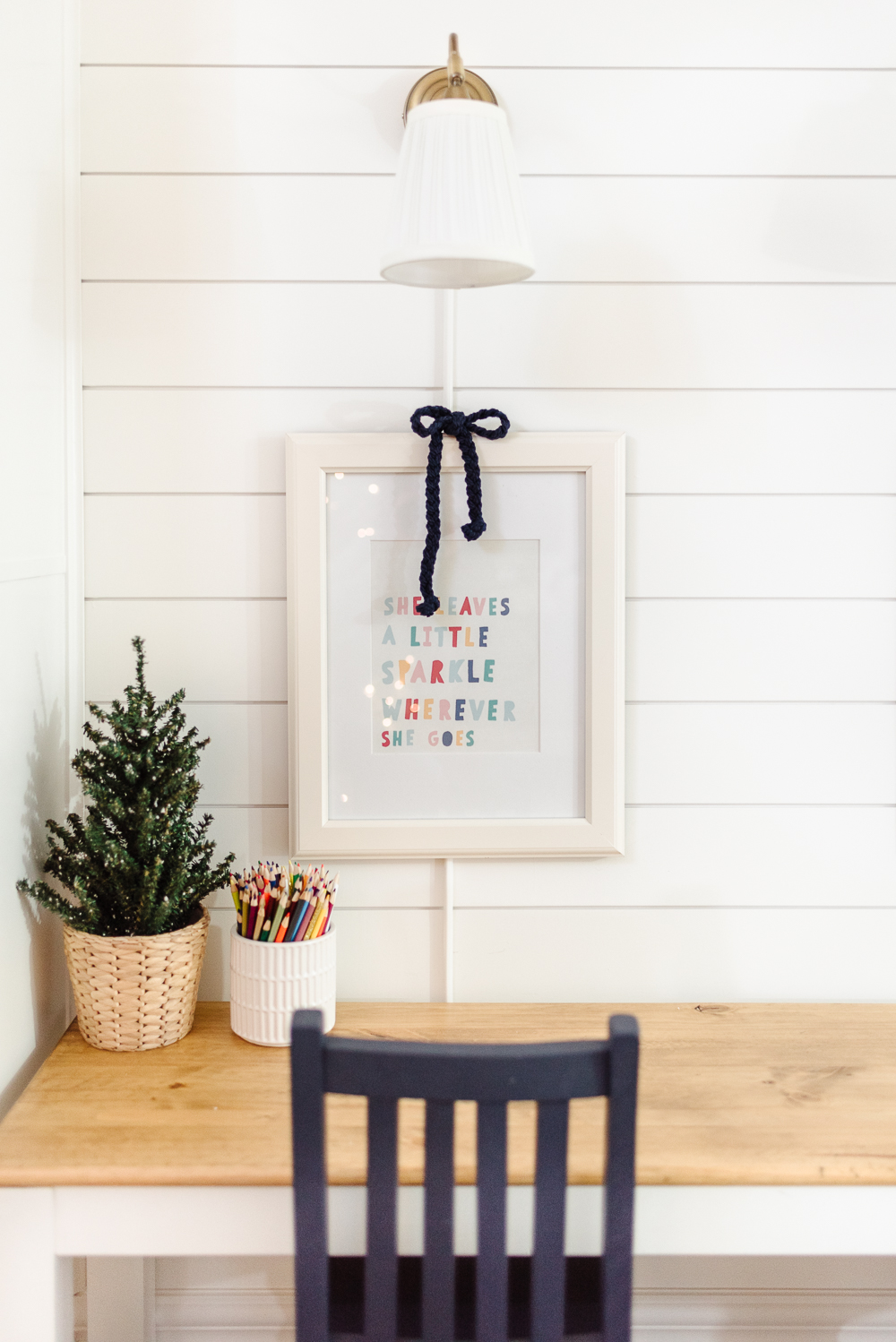 Christmas Decor Ideas For Kids Rooms
Be sure to check out our Shop Our Home for shoppable links to all of the items in our home.
Have Fun with Colour
Christmas is the perfect opportunity to have a little fun with colour. If your little one's bedroom is already full of colour continue that palette while decorating for the holidays. If their bedroom is neutral, the holiday season may be the perfect time to add a pop of festive red or green.
Both of our girls' bedrooms are decorated in shades of pastel pinks, purples, and blues, so we incorporated these colours into their holiday decor as well.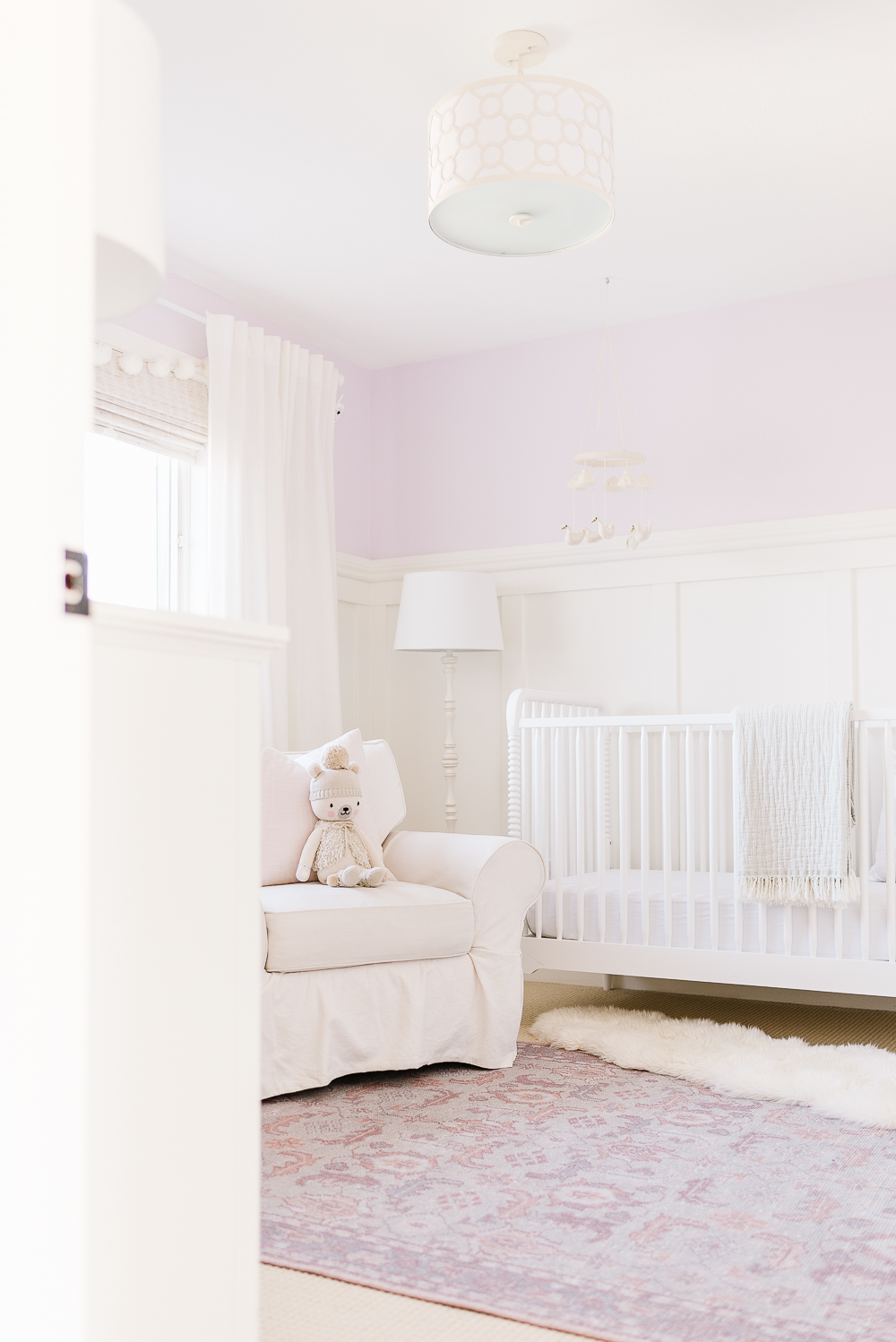 Add a Tree
There is no such thing as too many Christmas trees, especially in the mind of a child. So whether you decide to include a full-size tree or a miniature, a Christmas tree is the perfect holiday accessory for any kids' space.
Both Zoe and Ella have a miniature 4′ flocked tree in their bedroom for the holiday season. We let each one decorate their own tree using ornaments they've collected or made over the years. It's the perfect opportunity for little ones to use their imaginations and display their creativity.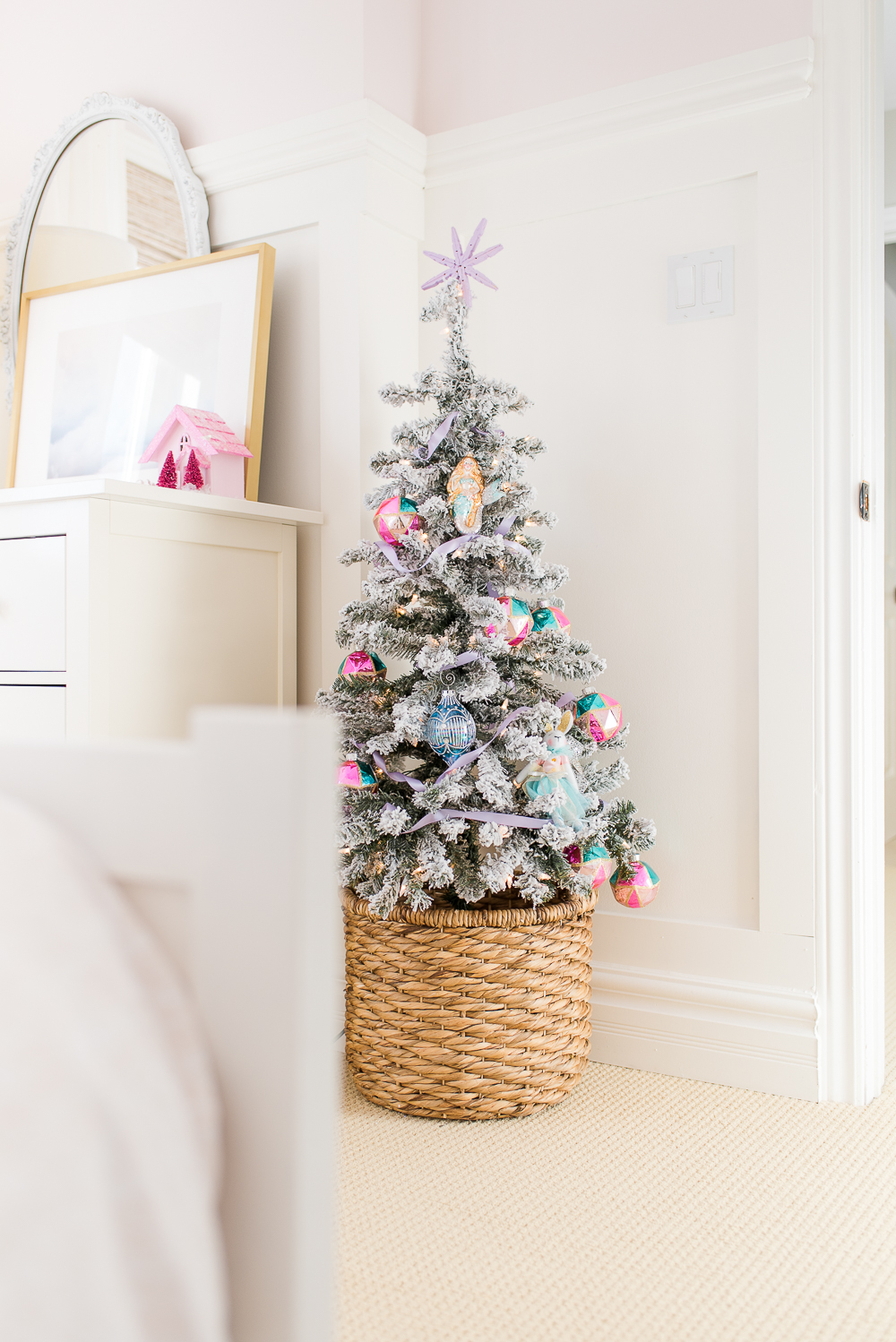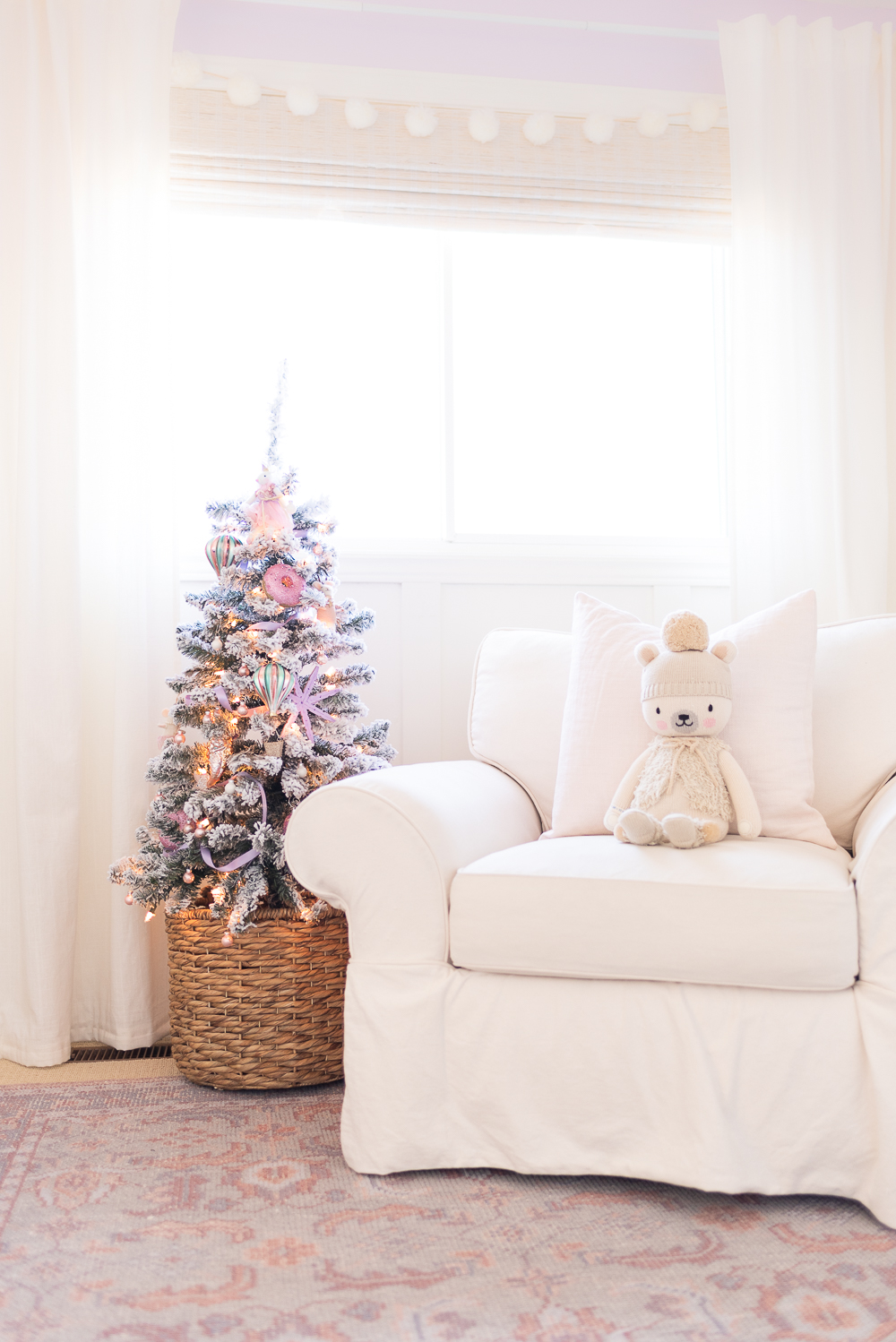 Incorporate Seasonal Toys & Books
Holiday decor should feel intentional, so we love to include stuffed animals, toys, and books while decorating for the holiday season. We are slowly growing our collection of holiday books (see our favourites here), and I love displaying them on book ledges or in woven baskets in the girls' bedrooms so they are close at hand for bedtime stories.
While seasonal stuffed animals perched on beds and chairs or even in a doll stroller add a festive and fun touch.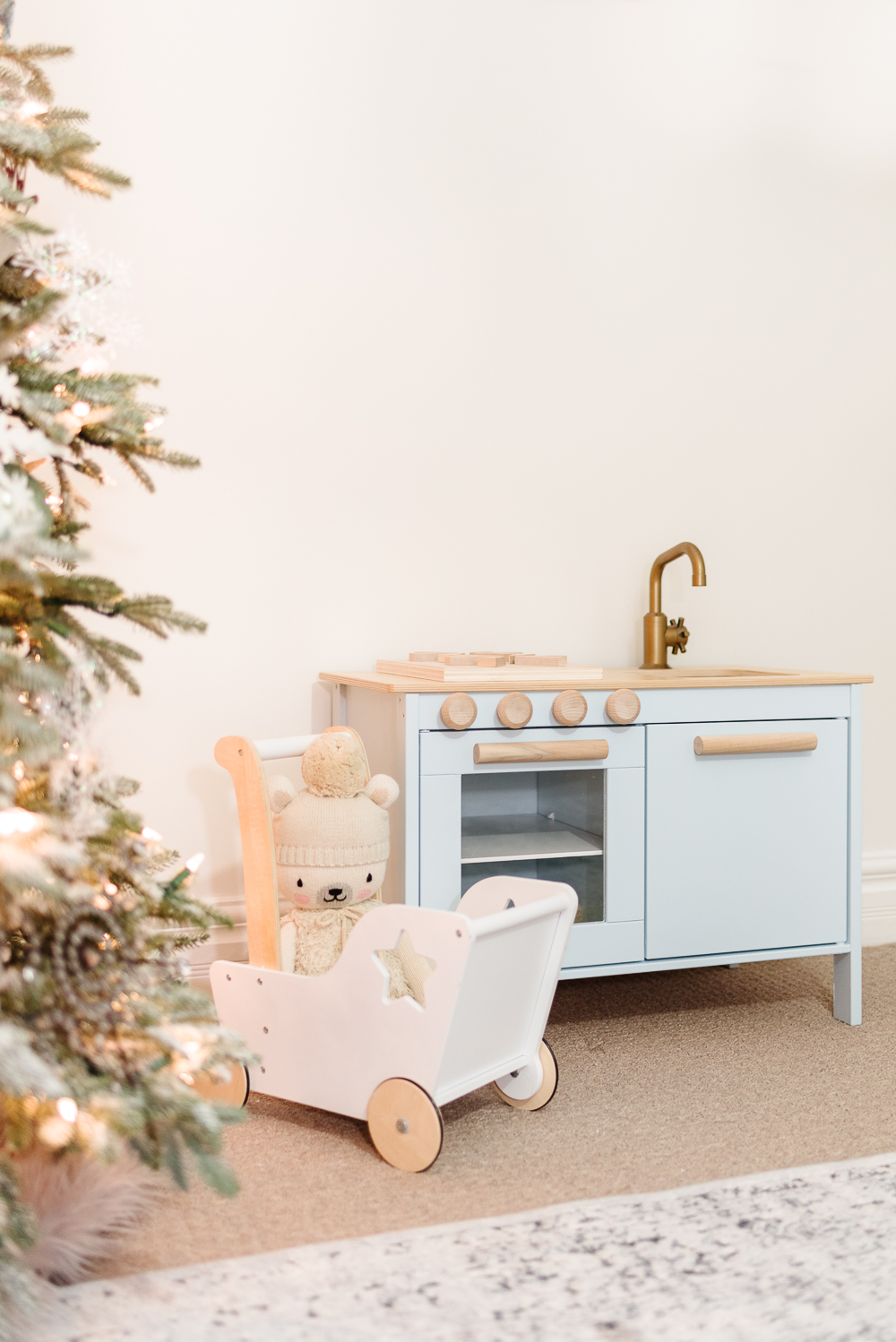 Update Art
Swapping art for holiday-related prints is an easy and inexpensive way to decorate a little one's space for the holidays. Generally, I print Christmas art for the frames in the playroom, however, this year I left them as is. I love the sentiments of each and I think the colours work well for the Christmas season too.
I did add a sweet detail in the form of a bow above each print, making them feel a little more festive.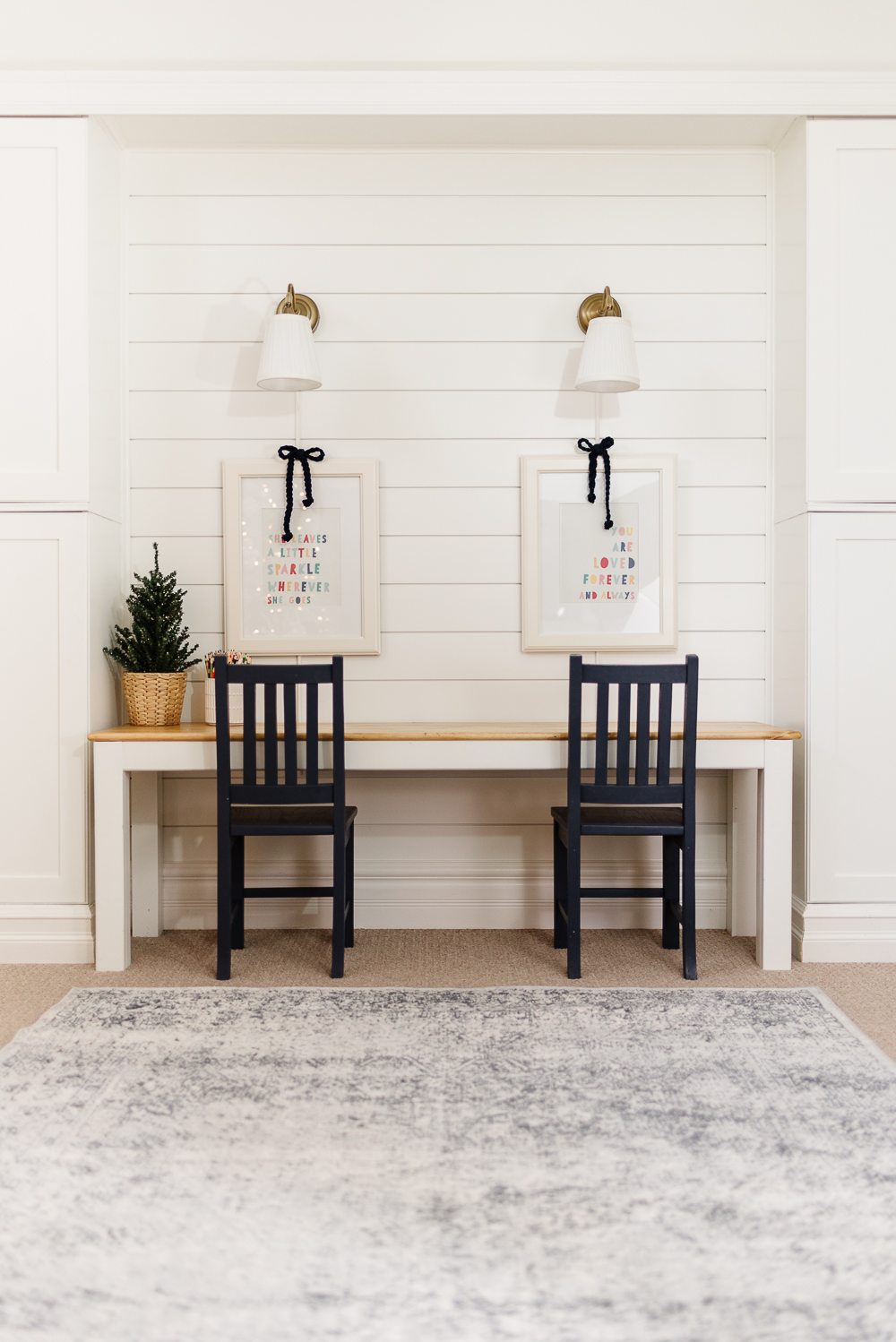 Get Crafty
Holiday decor for kids' spaces doesn't have to be expensive. It's actually the perfect opportunity to be creative and make homemade decor or ornaments. Make sure you get your little ones involved and not only will you have a few one-of-a-kind pieces, but you'll spend a few hours making some of the best memories together.
Zoe and I made these whimsical winter houses, and I think they are so sweet. We picked up an assortment of unfinished wooden birdhouses from the craft store, painted them in shades of pink and blue, and sprinkled them in glitter. Once they dried we used hot glue to add colourful bottle brush trees and wreaths. It was so easy, but so much fun.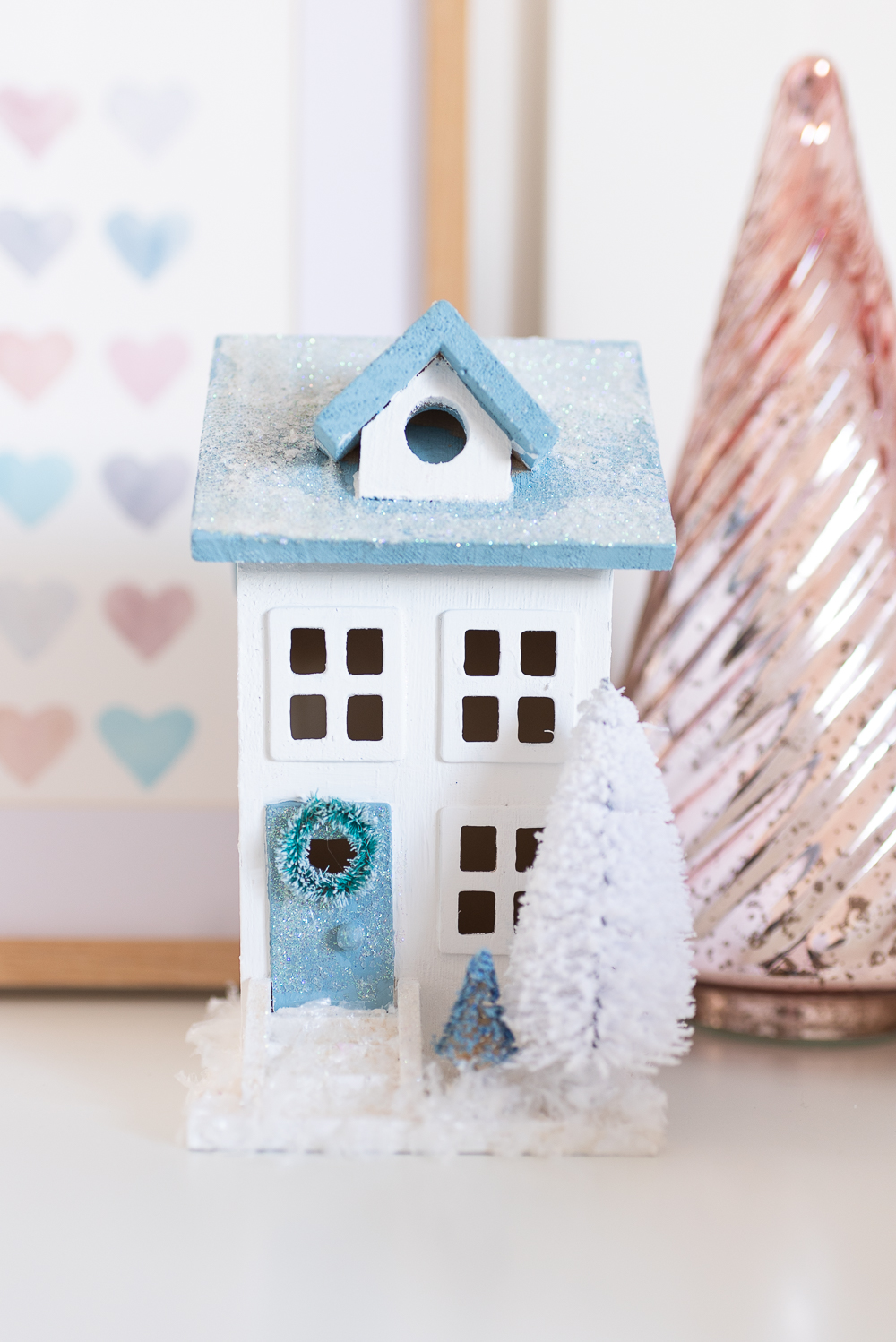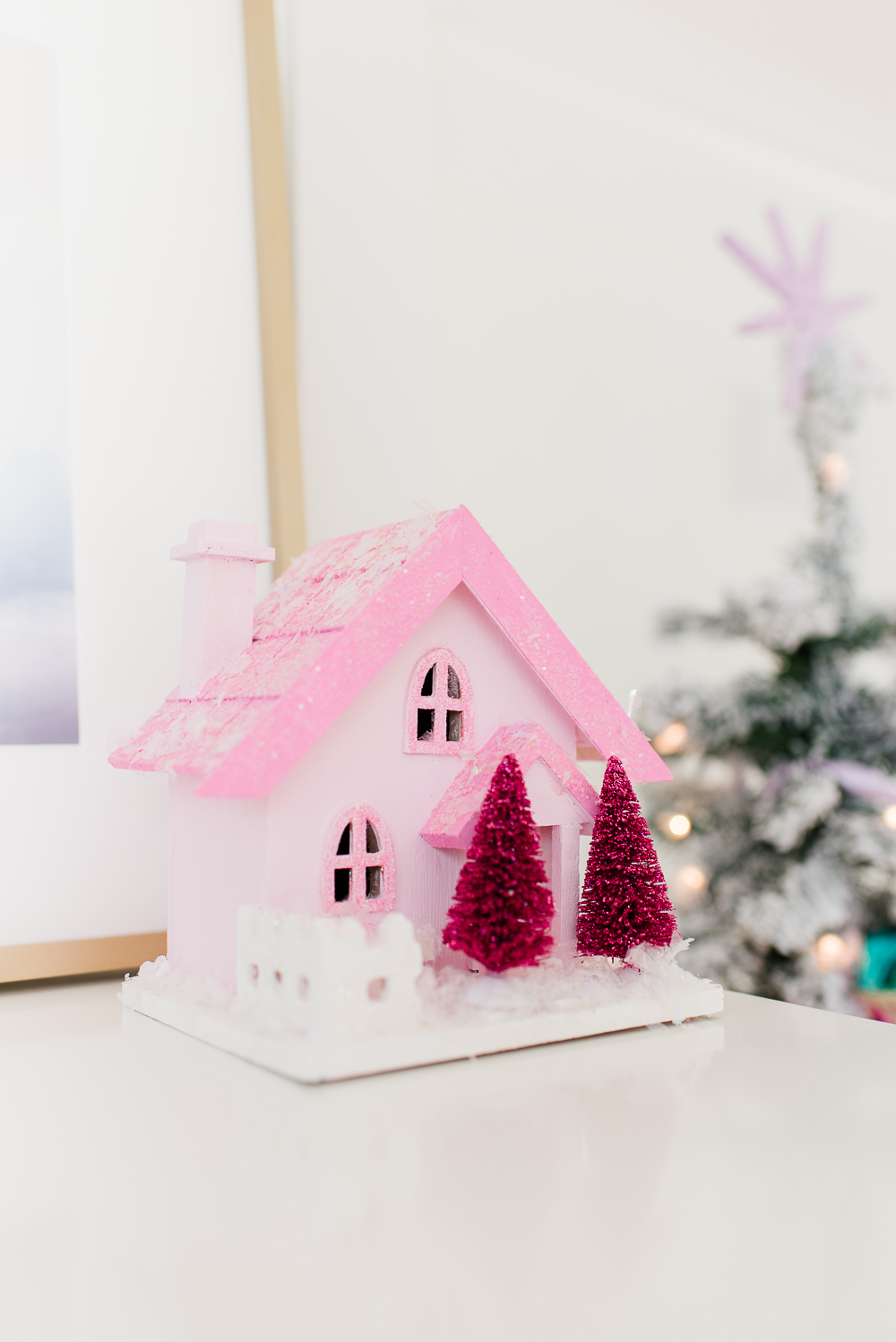 Don't Forget the Details
It's usually the little details that make a space feel complete. A wreath hung above Zoe's bed and a pompom garland strung above Ella's window are just two simple additions we made to their bedrooms that help to create a cozy and inviting space.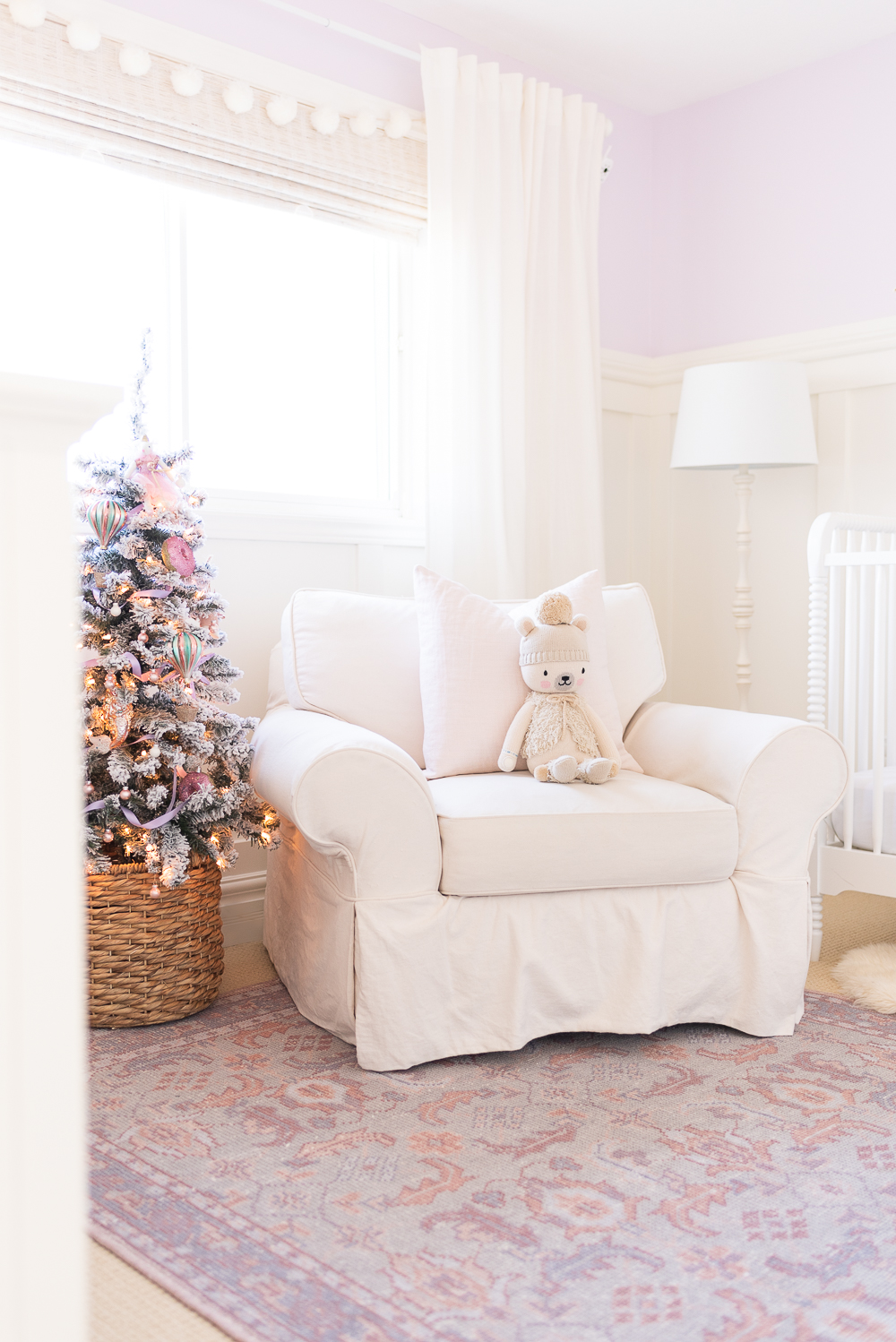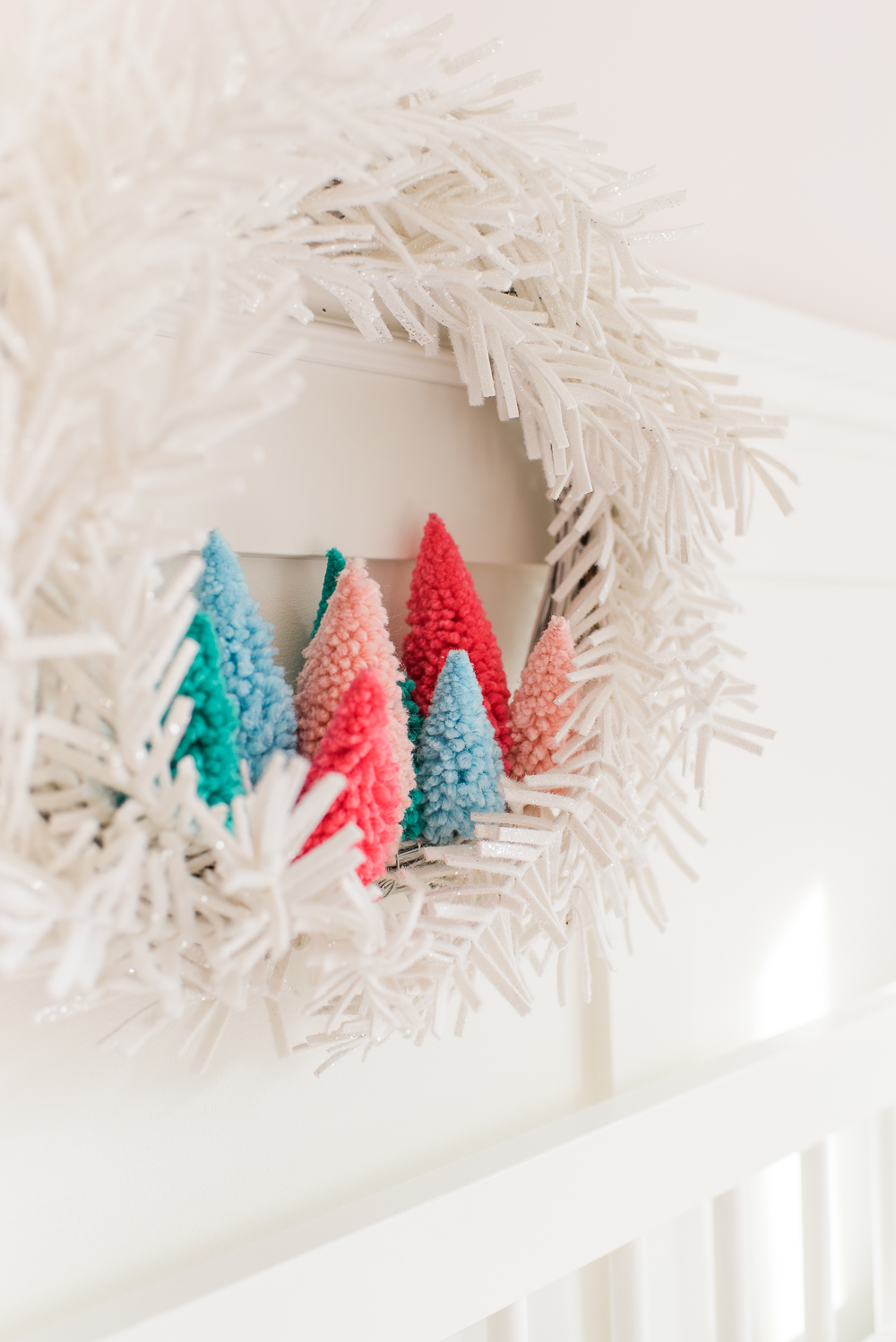 We love spreading our holiday decor throughout our home, and the girls' bedrooms and playroom are no exception. Letting little ones decorate their own space for the holiday season is a simple way to spread holiday cheer.