Whether fresh or faux, garland is a simple and easy way to add texture and a pop of colour to any home during the holiday season. Our step by step guide will share how to create an effortlessly festive look by hanging garland on a mantel.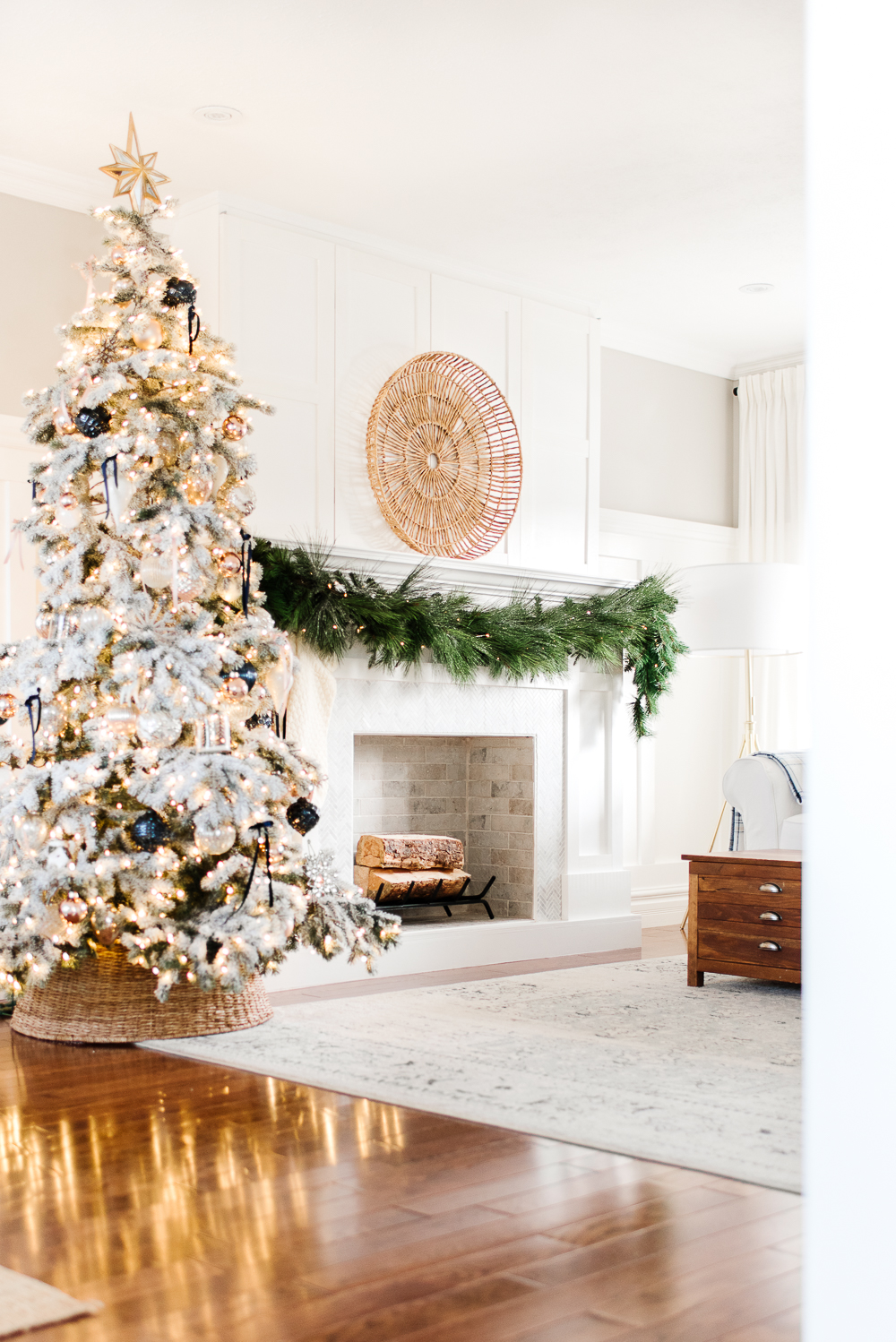 For many years we didn't have a fireplace in our home, so come Christmastime we always hung our garland along the stairs. A stair banister is a beautiful alternative (or addition) for garland.
But before I share my tips for hanging garland on a mantel, I want to talk a little bit about our fireplace. Nick built this fireplace for our living room two years ago and while it's a beautiful design element for the space it also has an important purpose. It conceals our TV!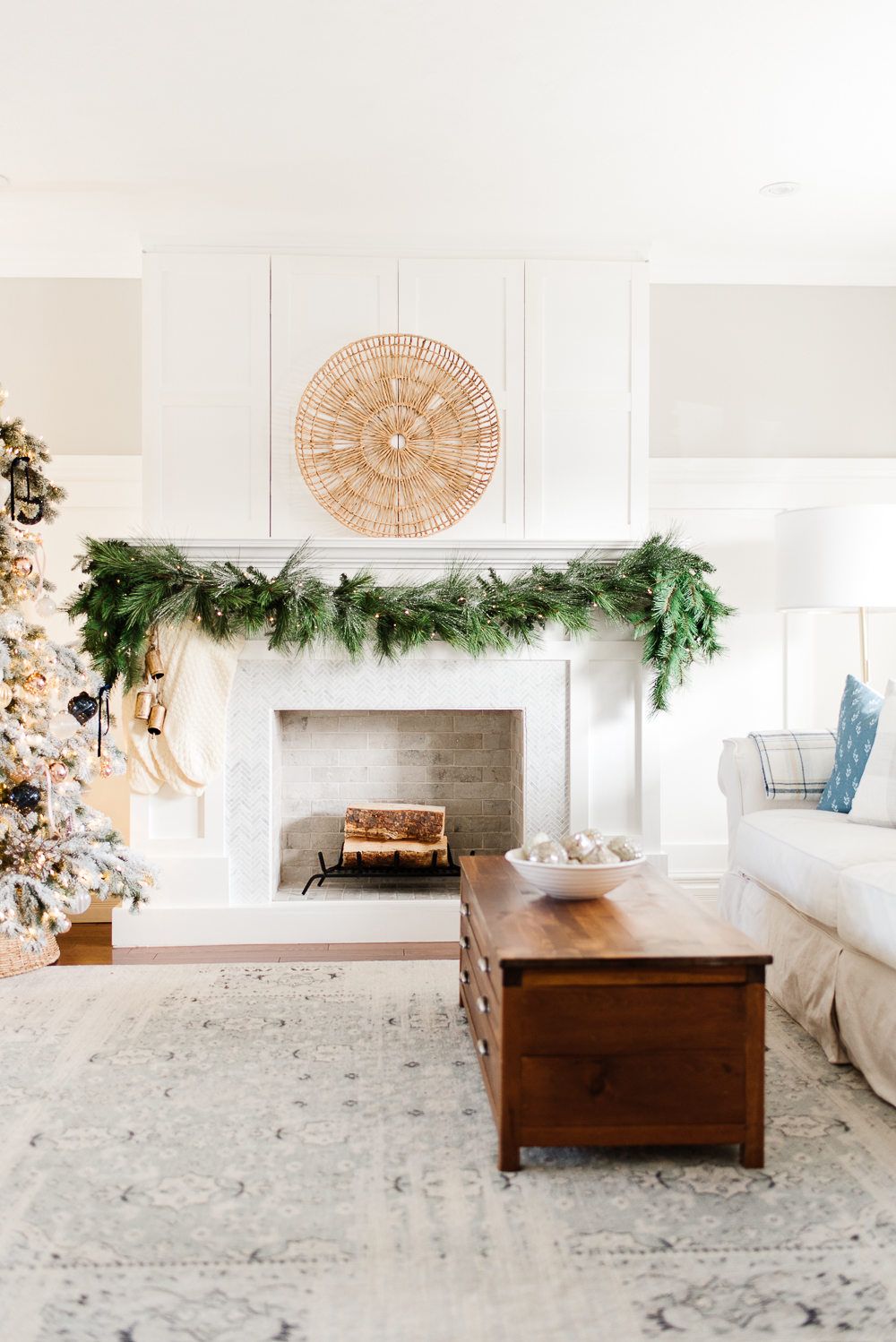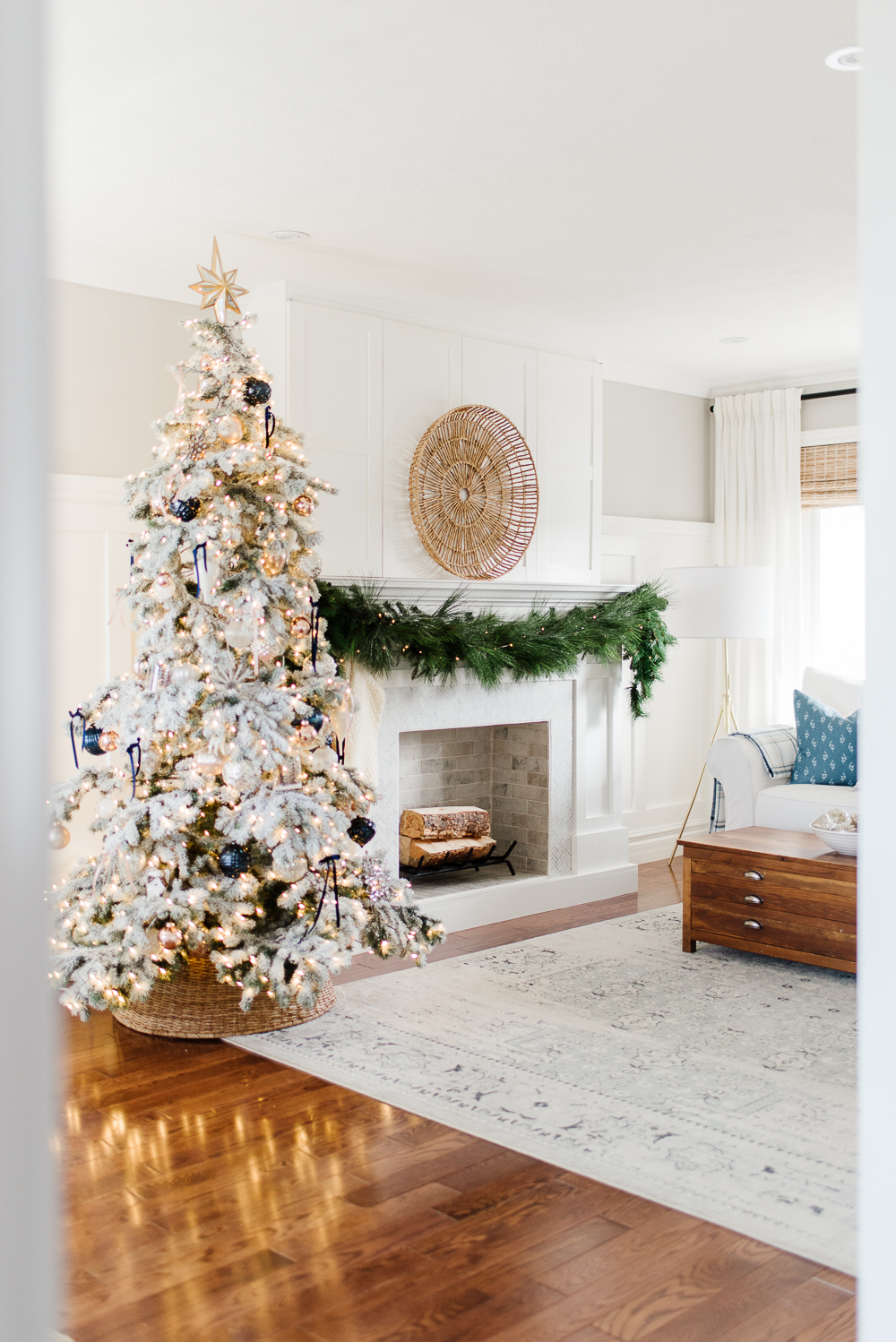 We knew a fireplace was exactly what our living room needed, but we didn't want the TV to be the focal point, so Nick designed this fireplace to hide the TV when not being used (you can read more about the fireplace and find the plans here).
So because these doors open to reveal our TV I was limited in how we could hang our garland. I really like the effortless look of garland draped along the top of the fireplace mantel, but this just wasn't an option for us. Instead, we swagged it along the front so that we could easily open and close the doors to our TV.
Whether fresh or faux, garland is a simple and relatively inexpensive way to add a festive touch to any home during the holiday season.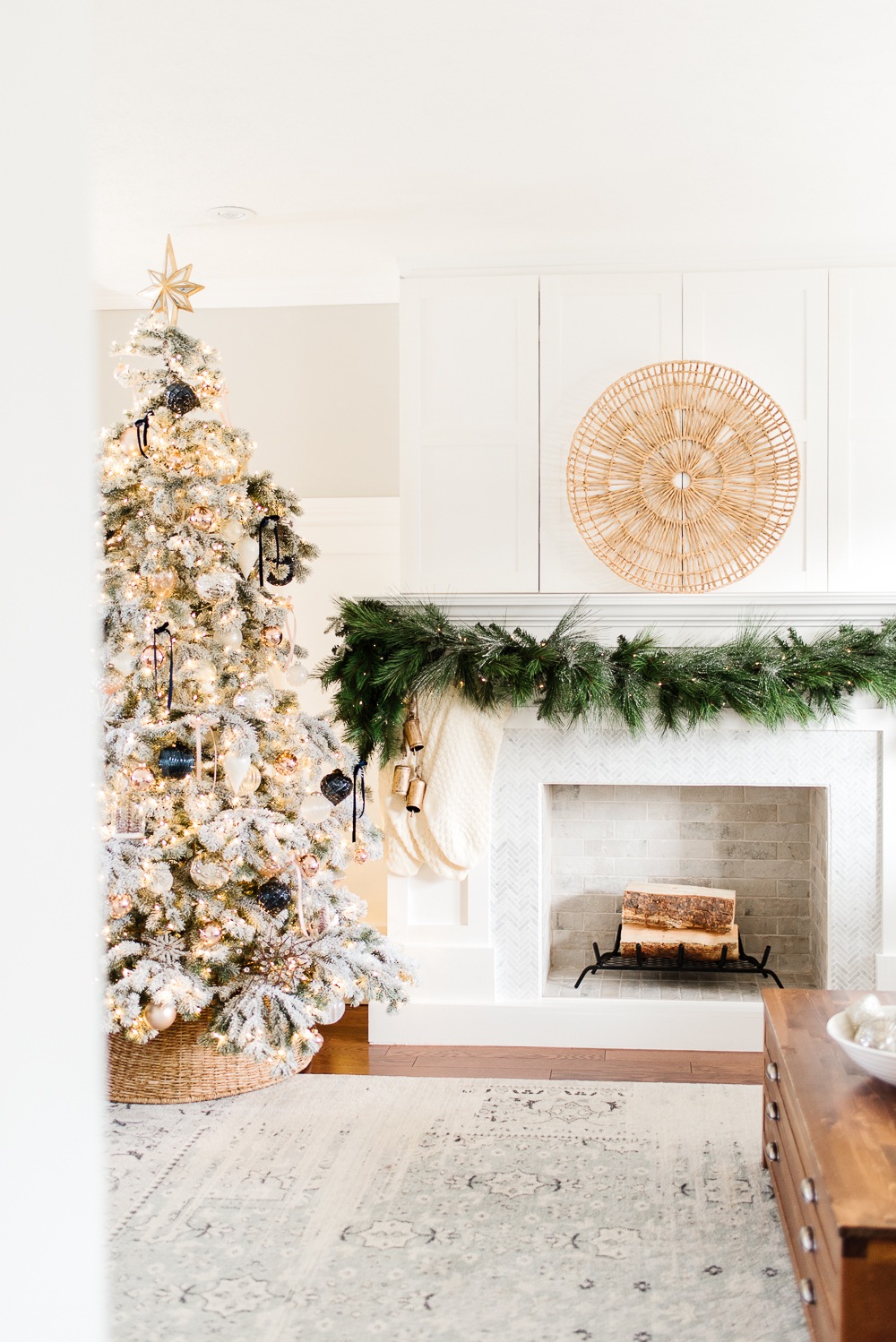 Step by Step Guide to Hanging Garland on a Mantel
Invest in Realistic Garland
If you're not using fresh garland, you'll want to invest in good quality artificial garland. Faux garland has come a long way and there are so many realistic-looking options to choose from. Note: Most garland is now sold out, so make sure you order early next year!
I used a combination of three different garlands to achieve a full look. You can see how adding multiple garlands really helps to create a substantial piece.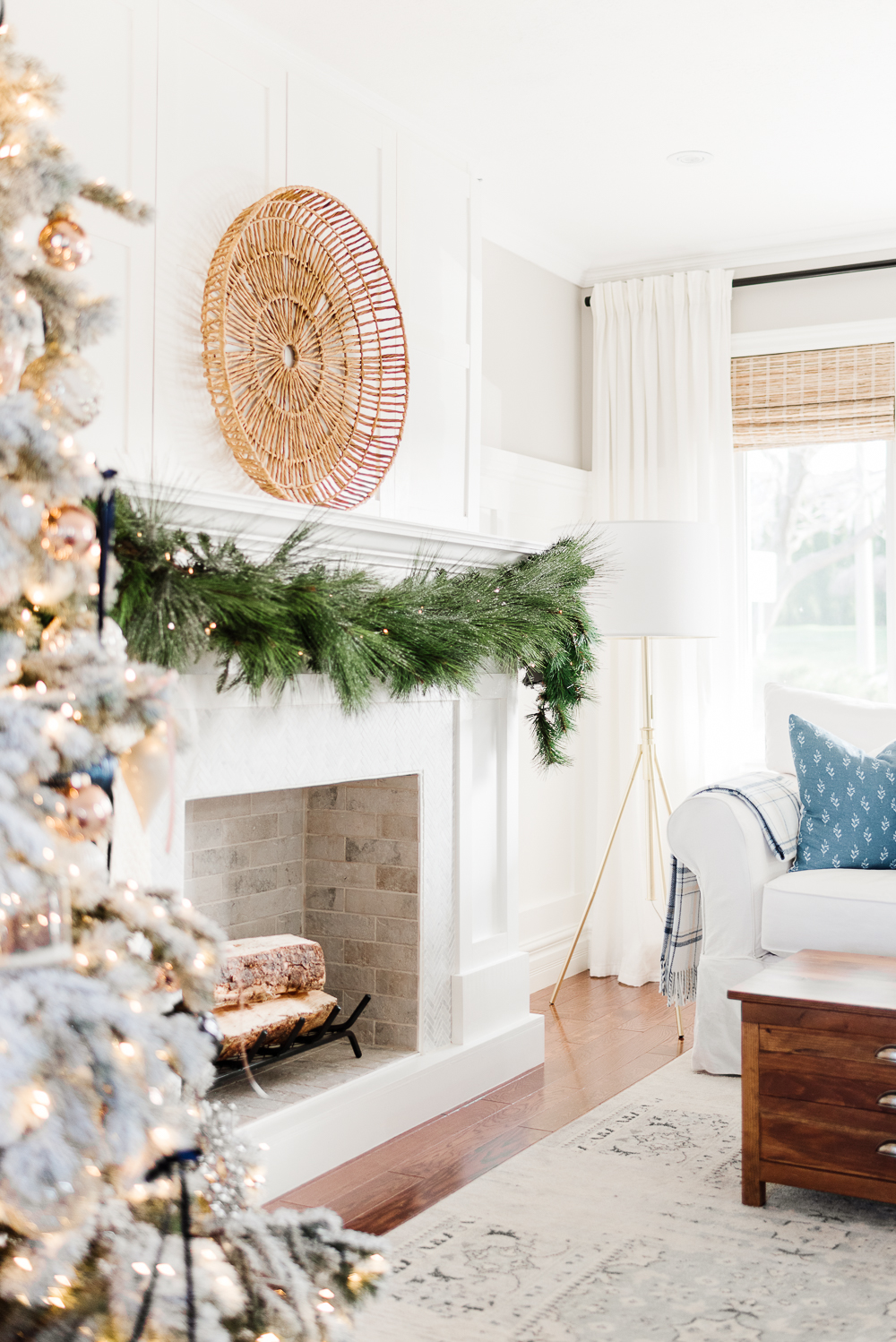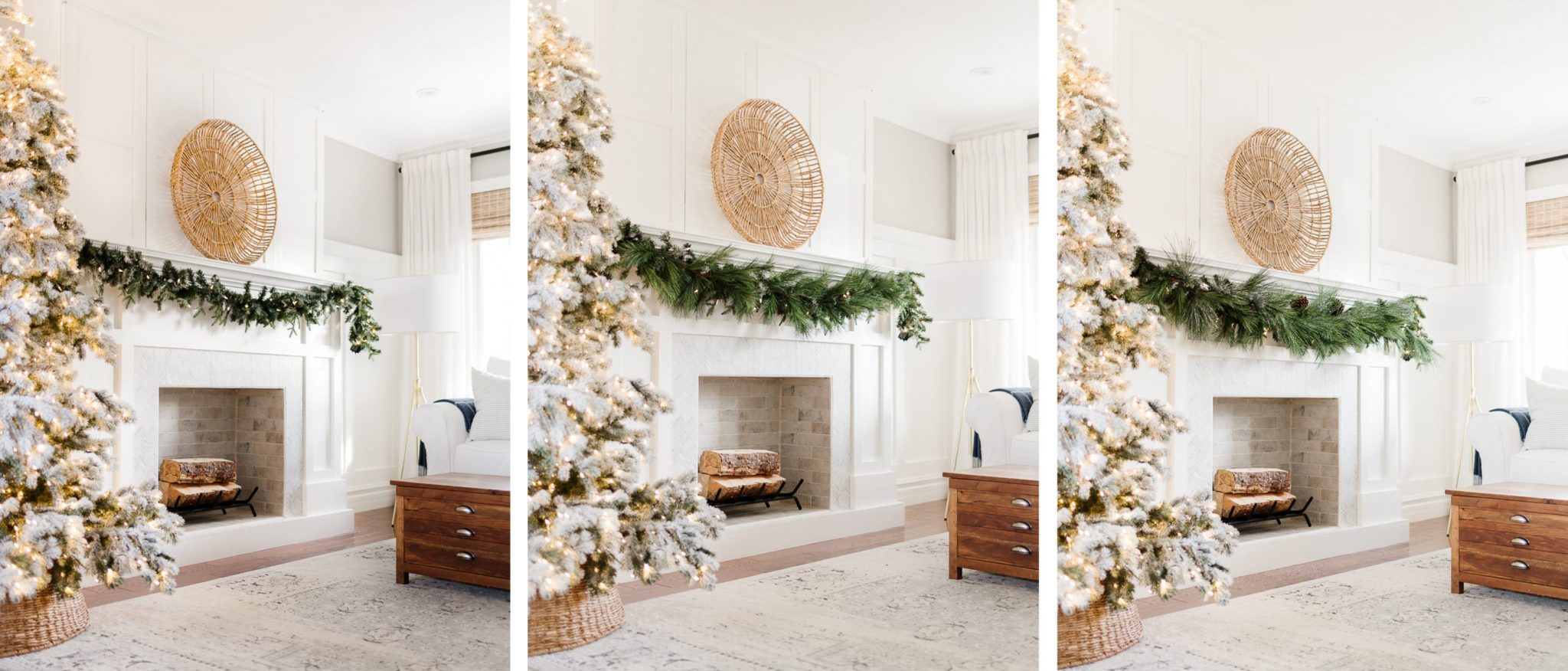 Secure
When it comes to holiday decorating command hooks are a life-saver. They are inexpensive and don't cause damage when removed. However, because I swagged the garland on the front of our mantel and the detailing on our fireplace I didn't provide a flat surface for command hooks I used small eye hooks instead. They will require a little bit of repair after the holiday season, but for us, it was the best way to secure the garland to the fireplace.
I simply weaved floral wire through the garland and then through the eye hooks to secure. Once secure, fluff the branches of the garland to cover the hook so that it's not visible.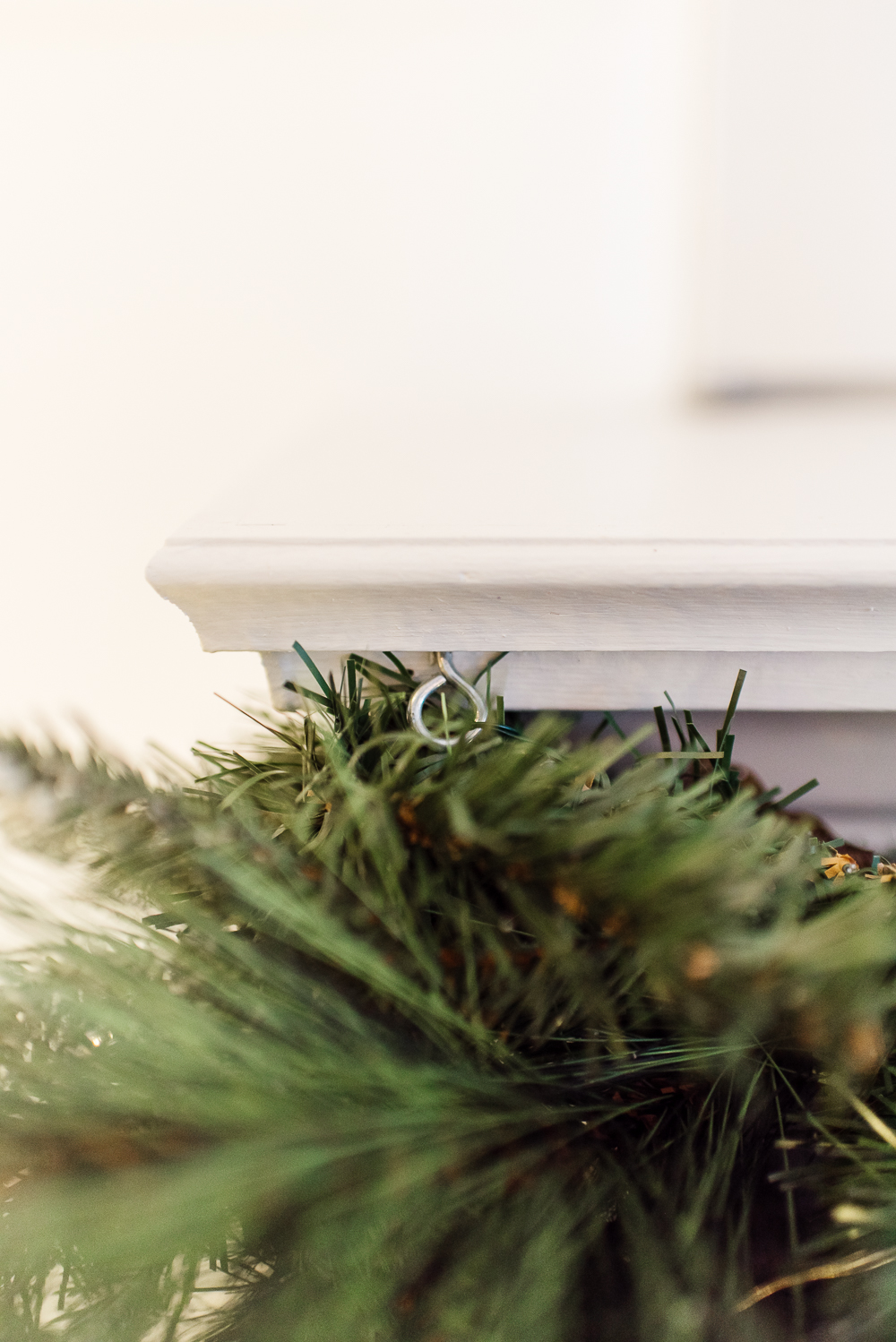 Fluff and Shape
Just like a Christmas tree, artificial garland requires some fluffing and shaping to create a natural and realistic look. Once the garland is hung, work your way from one end to the other to ensure each tip is straightened and pointing in the same direction. The garland should look as if it's falling in a natural cascading effect.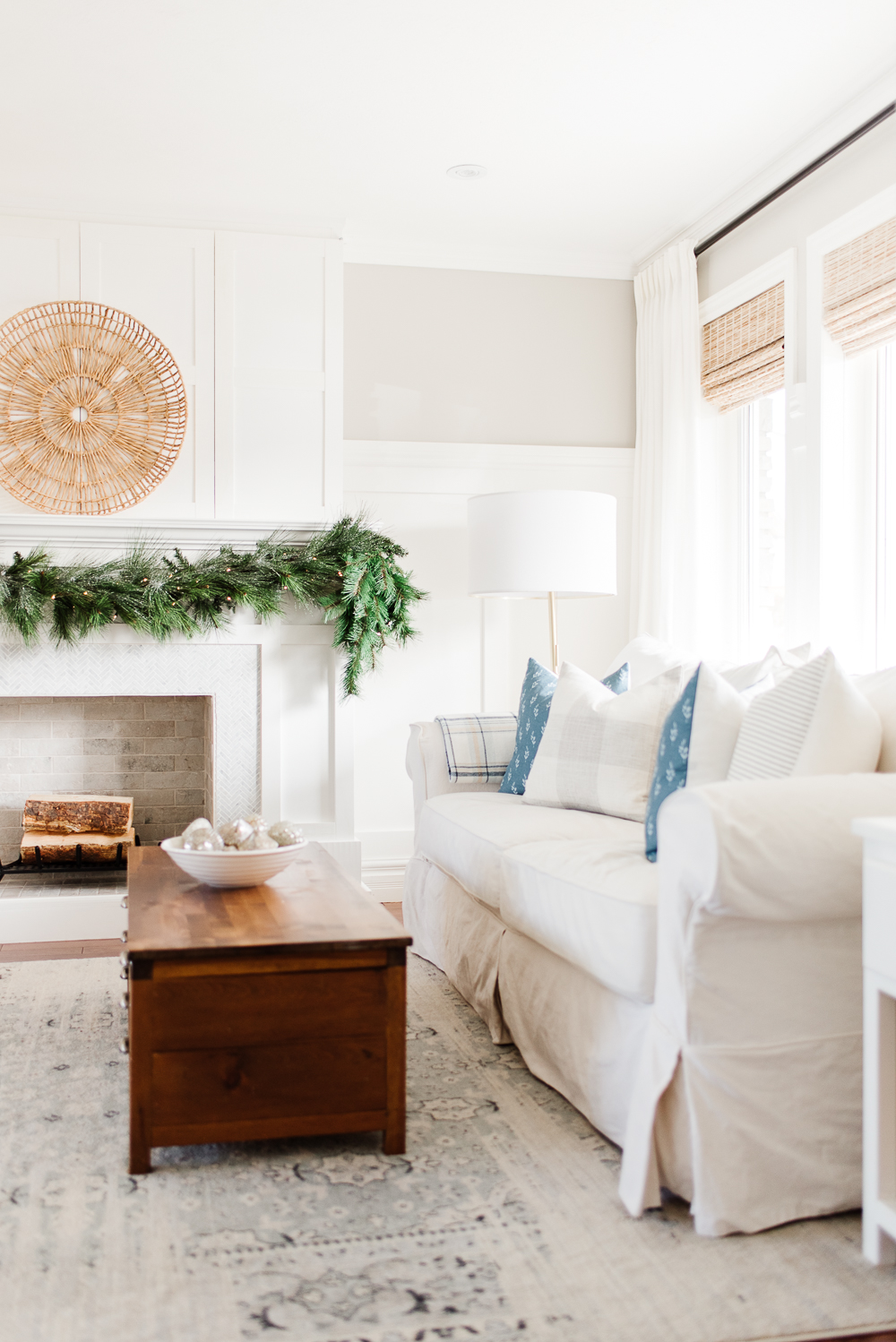 Accessorize
Once your garland is in place, you may want to accessorize. Tucking in a few accent pieces like pinecones or berry stems is a simple way to add dimension and interest. We used command hooks to layered our stockings at one end, and hang a strand of vintage-inspired brass bells. It's a simple touch but adds a festive feel.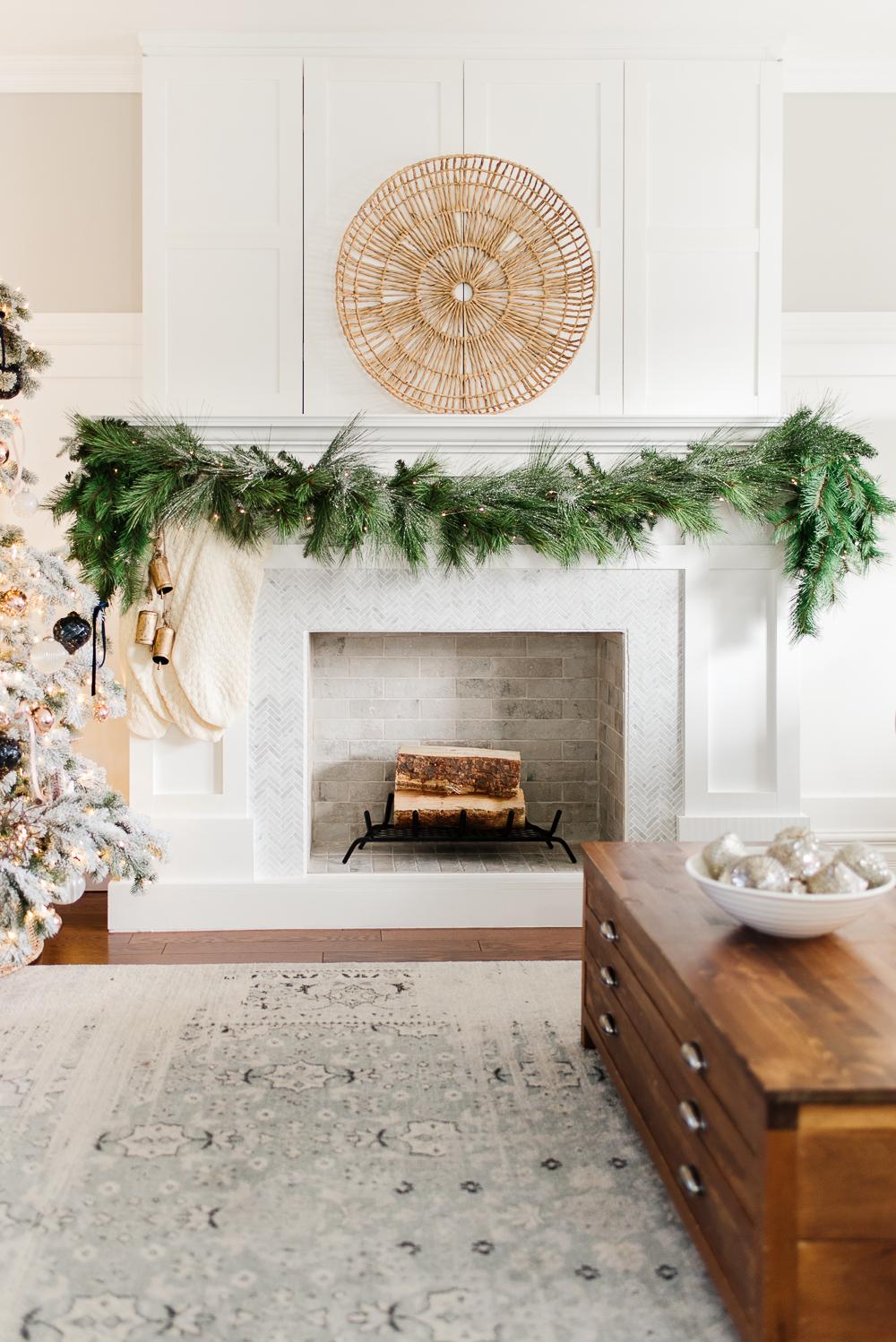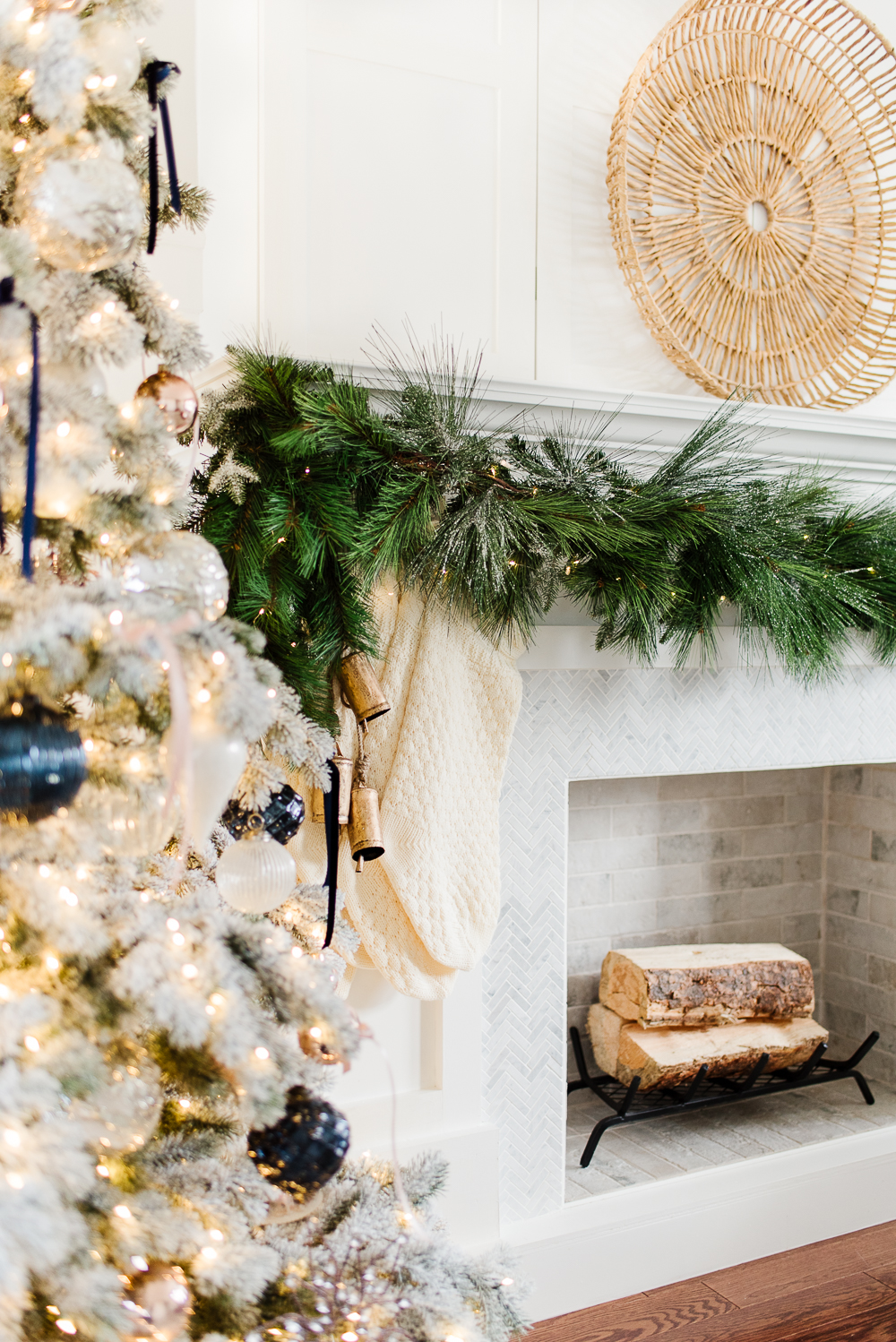 Garland is an easy way to incorporate holiday greenery into your home, it festive and natural without feeling overwhelming.