Always choose the right pillows for your couch with these four simple suggestions. Our guide will teach you how to coordinate colours and patterns, what sizes are best, and how to choose the right inserts.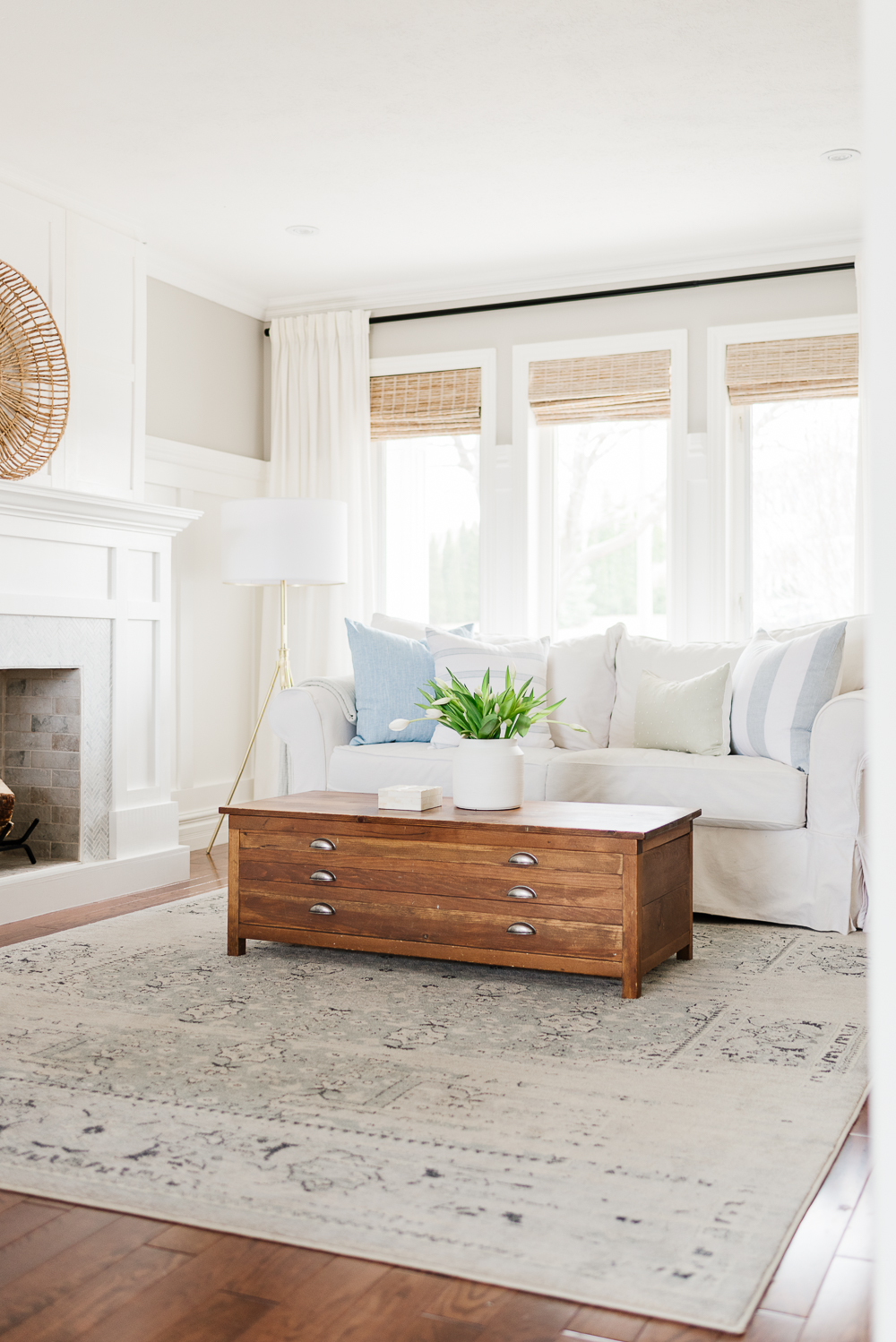 Pillows are such a fun accessory, but it can be daunting to choose the best pillows for your space. There are a lot of different factors to take into consideration, including size, colour palette, and material. That's why we've teamed up with one of our favourite online retailers, Rainsford Company, to show you just how easy it is to update your space by adding a few beautiful pillows from their new collection!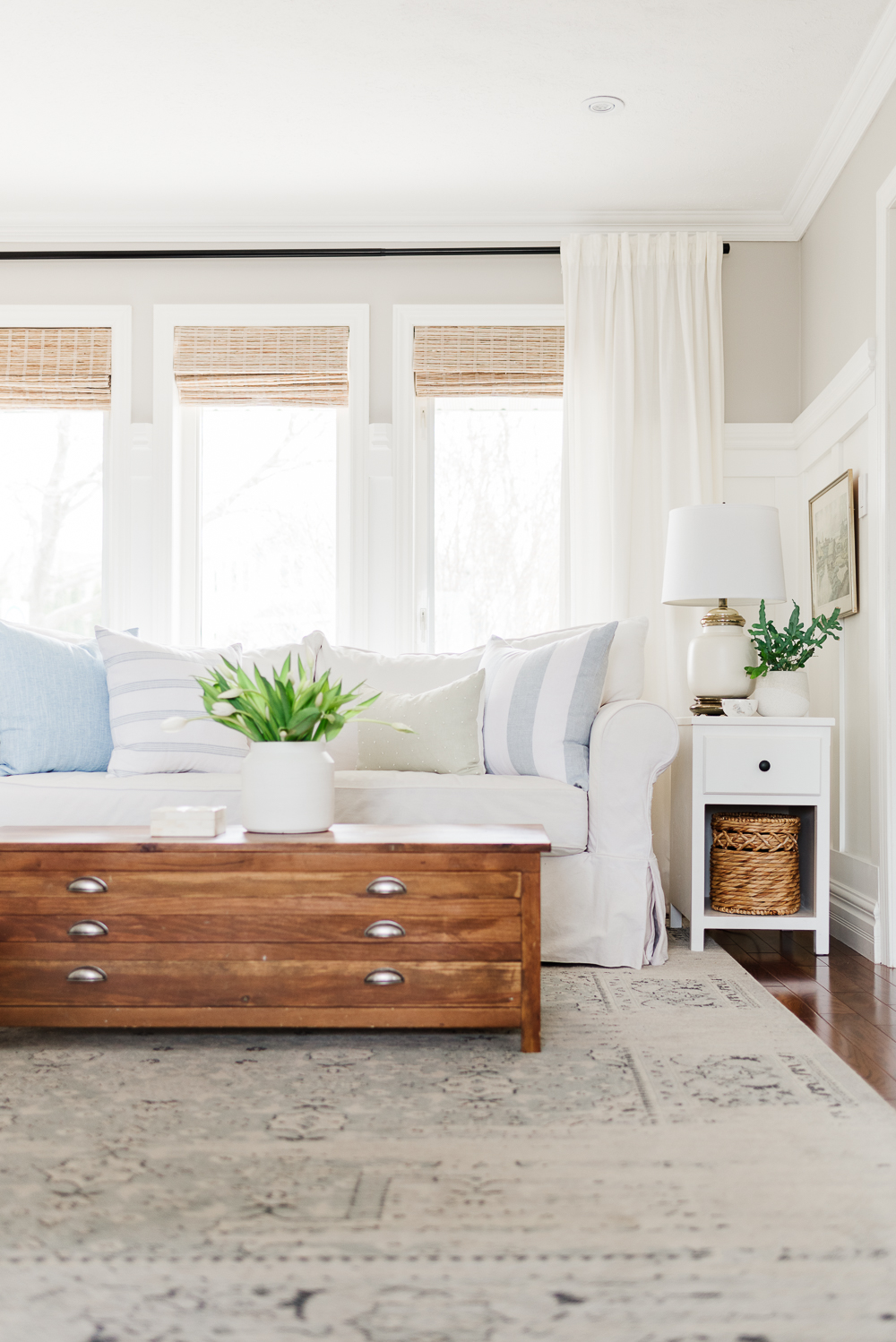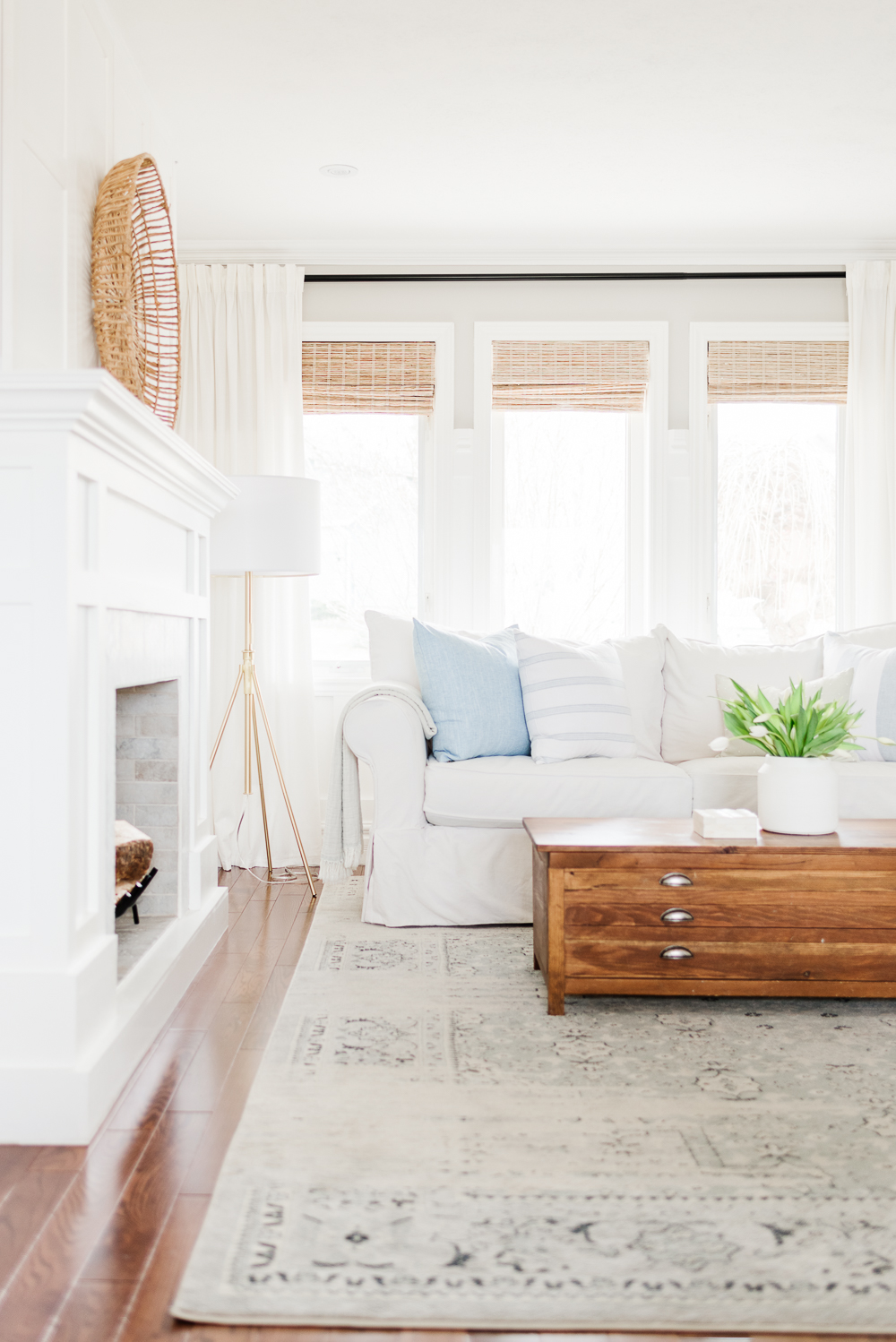 A Little bit About Rainsford Company
Rainsford Company is a leading Canadian online home decor shop, and one of my favourite places to find pieces for our home. They carry the most amazing selection of decor accents, pillows, rugs, and art, and I'm not exaggerating when I say everything in this shop is timeless and beautiful. No matter what you choose, you just can't go wrong.
And the best part is they ship across Canada and the United States, so it's easy and convenient!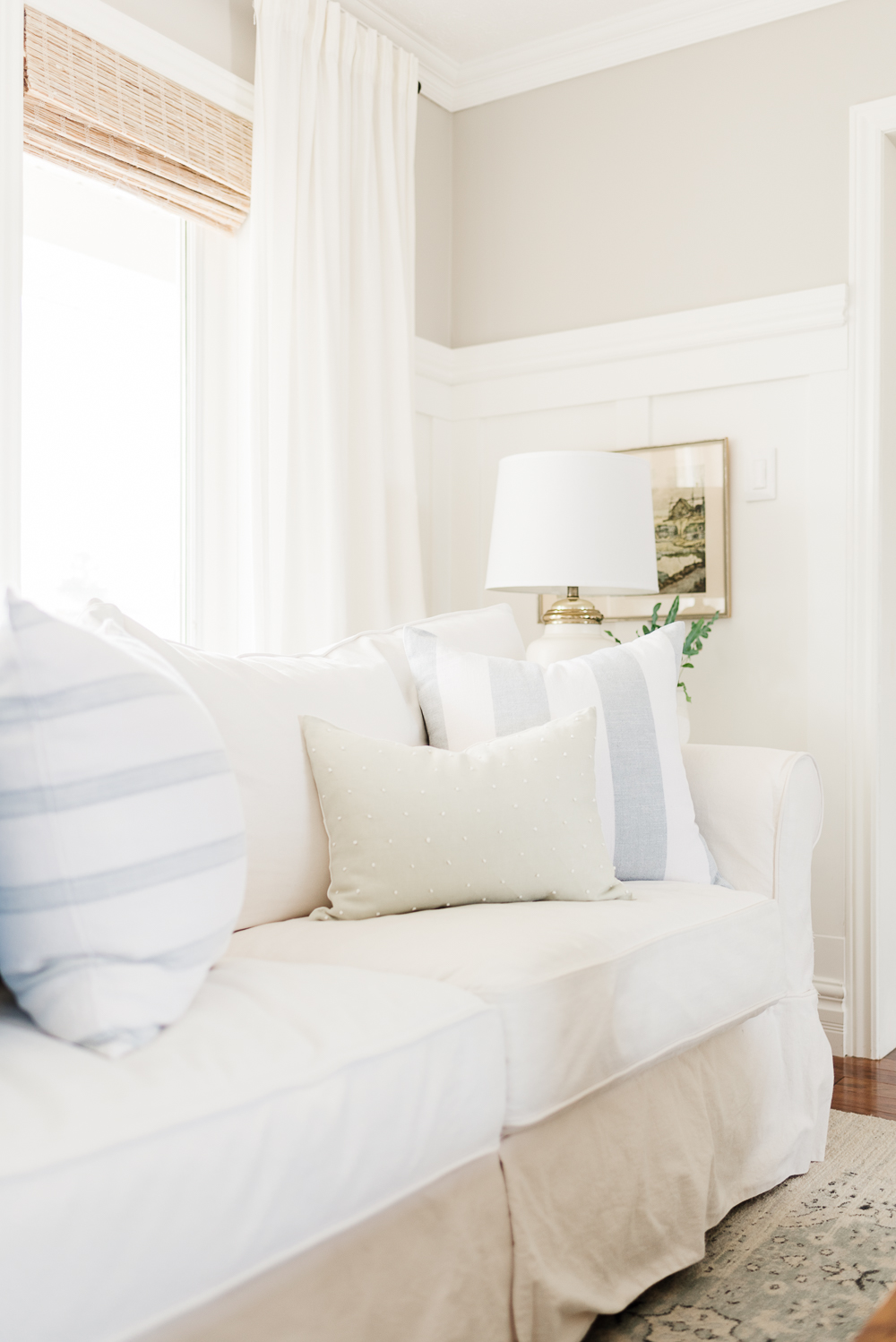 A Little Bit About Rainsford Company Pillow Collection
This is Rainsford Company's first in-house pillow collection, and they have absolutely knocked it out of the park!
Each pillow in this collection is beautiful and made of high-quality fabrics that have been hand-selected by founder and creative director, Andrea Doxey (she is the sweetest, you'll love her!).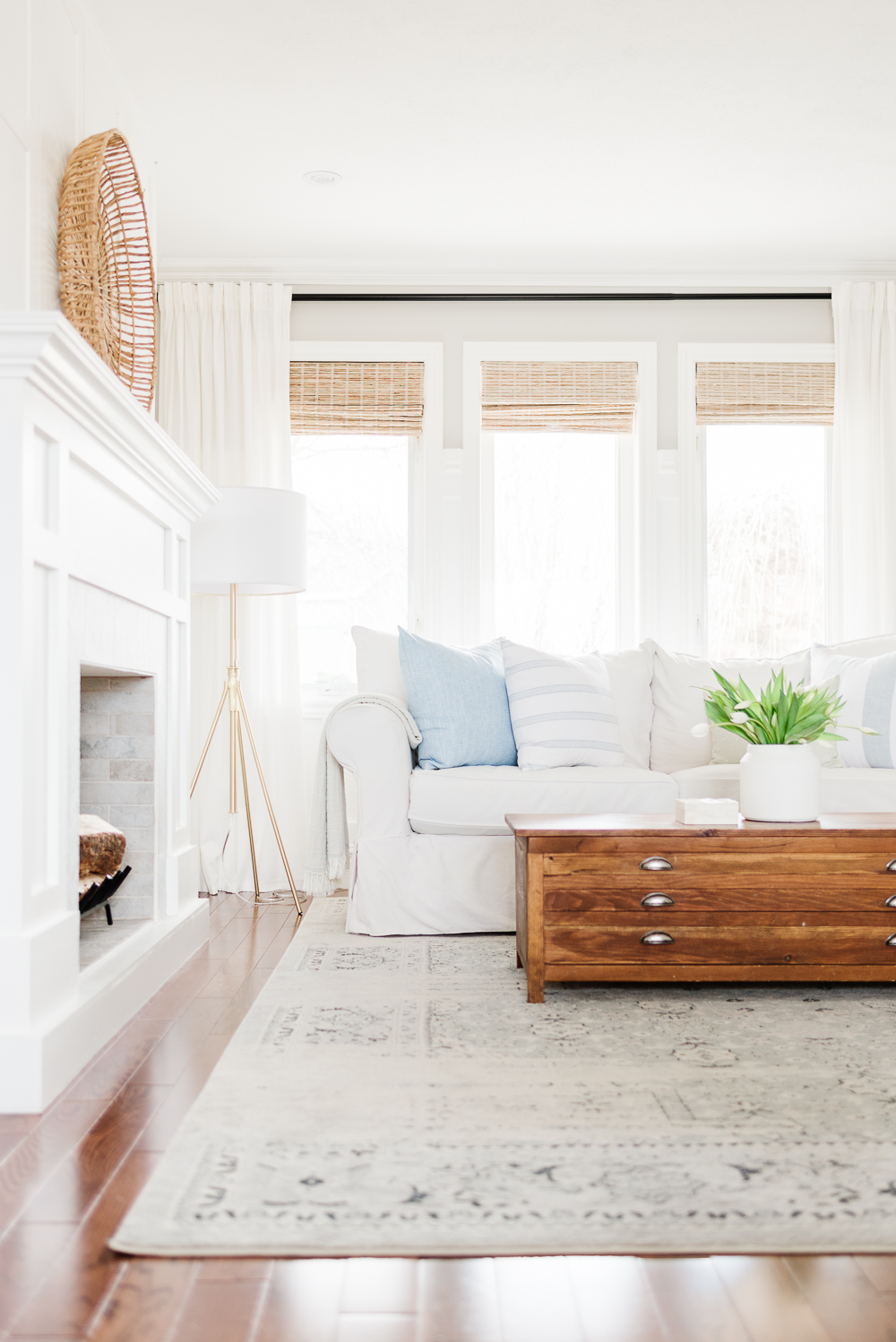 The spring collection focuses on pretty prints, colours, and textures that are perfect for refreshing your home for the spring and summer months ahead. And I think the best part is that all of the pillows in this collection are designed for effortless coordination to make mixing and matching easy.
This collection makes choosing the perfect pillows for your home a breeze!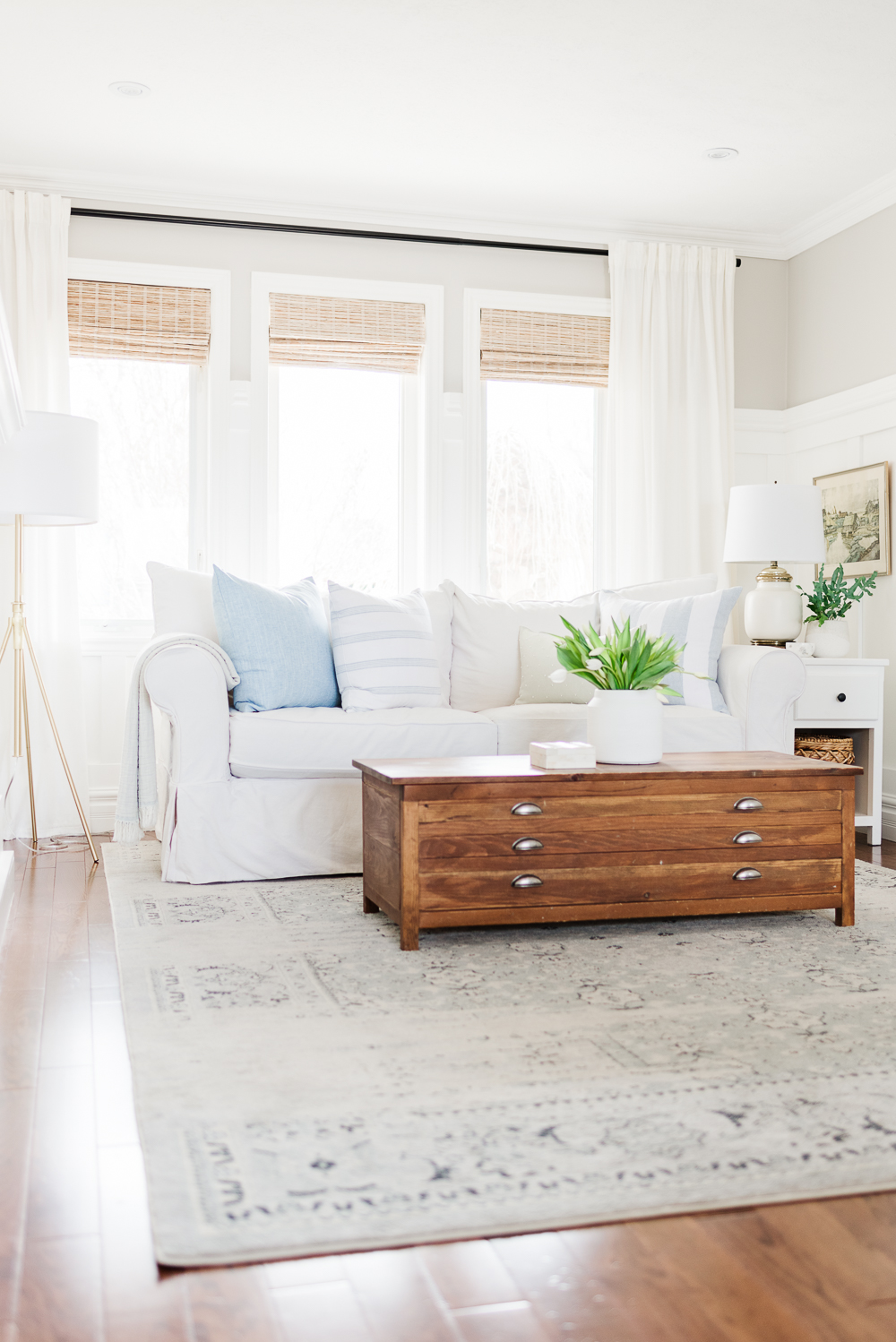 Now, any of the pillows in this collection can be used throughout your home on couches, chairs, beds, or benches, but today I want to chat about how I choose the right pillows for our couch season after season.
How to Choose the Right Pillows For Your Couch
Choose a Colour Palette
When it comes to choosing a colour palette, take cues from the room. Obviously, you'll want to choose pillows in colours and tones that flow with the rest of the space and your home in general.
This spring I choose a monochromatic colour palette of light blues and creamy whites, which I think are perfect for welcoming spring.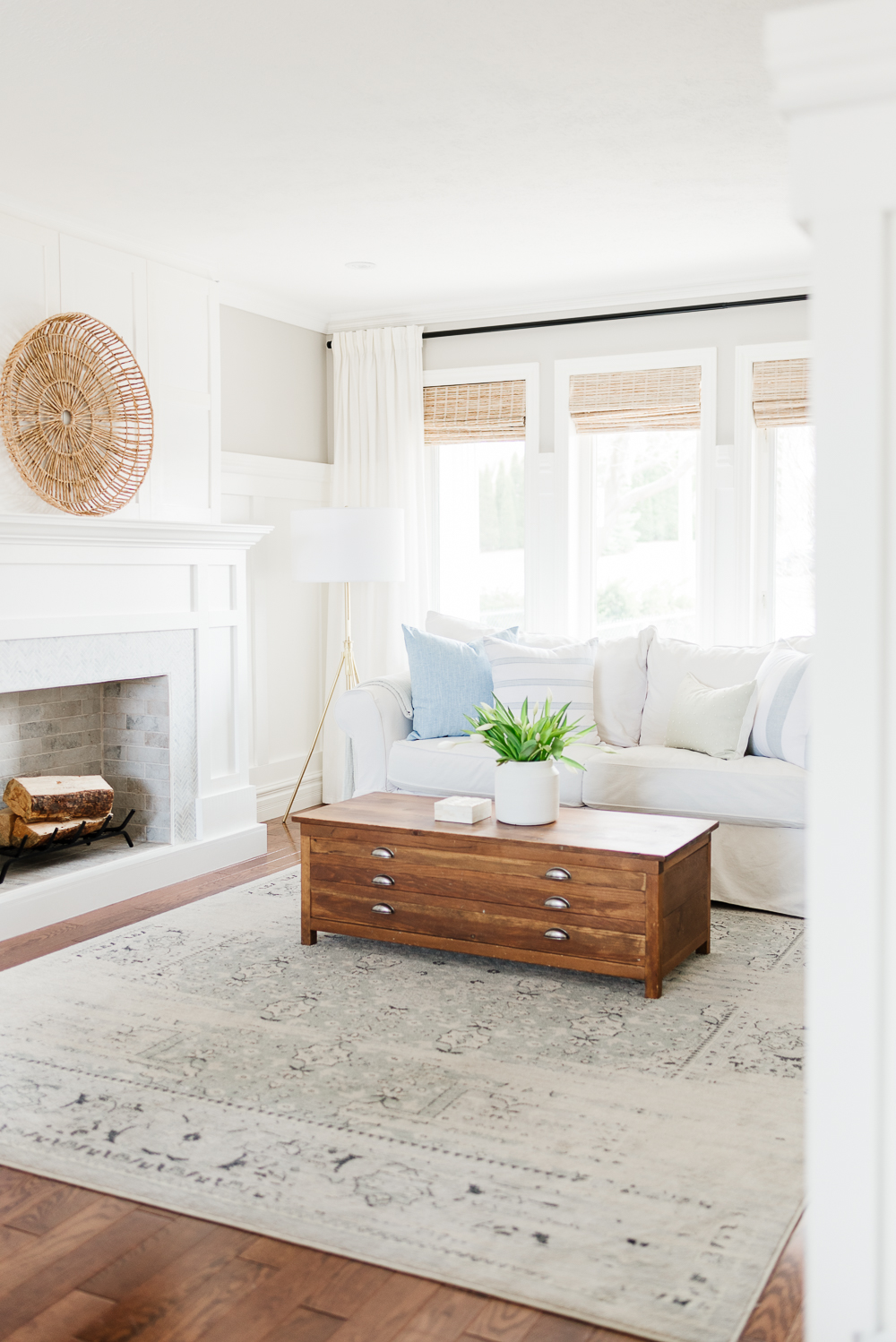 For a more traditional approach you may consider adding another colour or two to the palette you are working with. In this case, I generally like to stick with no more than 3 different colours as a general rule of thumb. This helps to keep everything feeling consistent and cohesive.
Mix and Match Patterns
Mixing and matching patterns is another area that can either make or break your pillow combination. First and foremost, think about scale when you're mixing patterns together. Generally, I like to include patterns in both large and small scales to create the perfect combination.
Mixing large and small scale patterns will also help to keep each pattern from competing with one another, and add interest.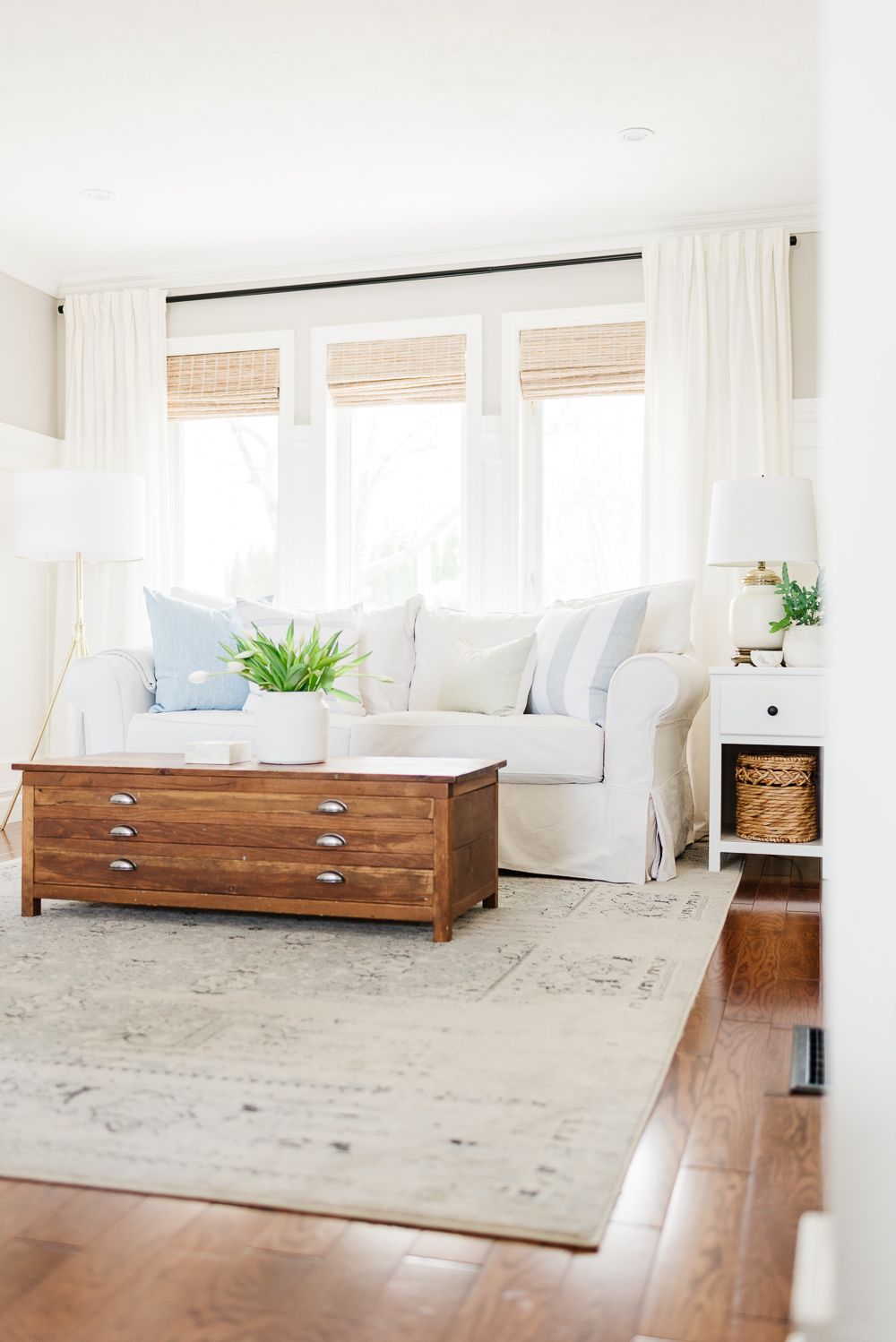 The good news is when it comes to choosing a colour palette and mixing and matching patterns Rainsford Company has done the hard work for you. Each pillow in the spring collection has been designed to coordinate with one another.
Size and Scale
One of the most common questions about choosing pillows has to do with sizes. When it comes to a standard sofa, I like to anchor the sofa with a 22 or 24-inch pillow on each end. Then I layer in one or two additional pillows in front of varying sizes. For example, a smaller 20-inch pillow or a lumbar is always a great choice.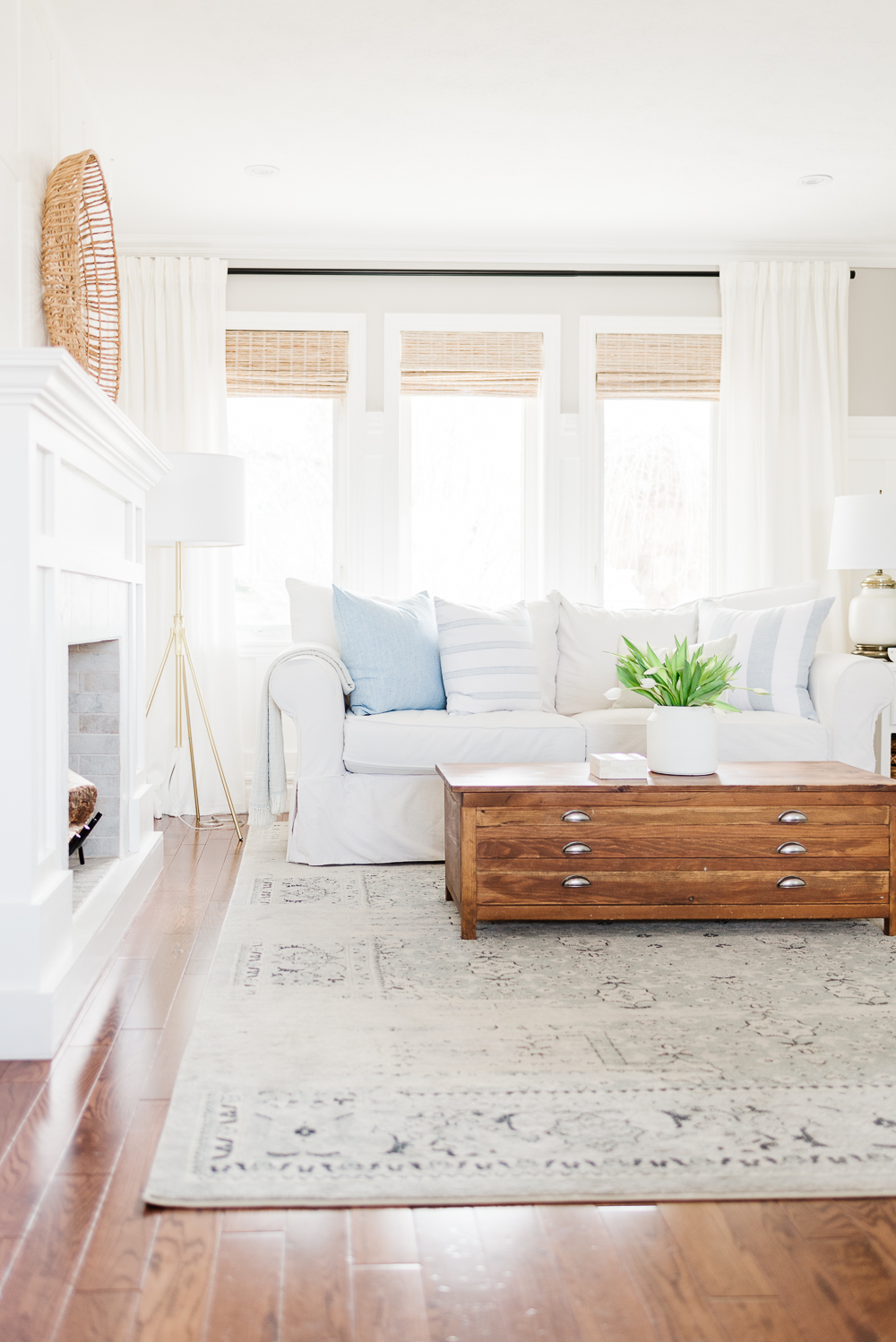 All About Inserts
Generally, the rule of thumb when selecting pillow inserts is to size up, but Rainsford Company has done all of that for you! Their vegan down inserts are all sized to fit their in-house pillow collection perfectly, so your pillows will always look full and firm.
And trust me when I tell you no other inserts will compare to theirs, the quality is amazing!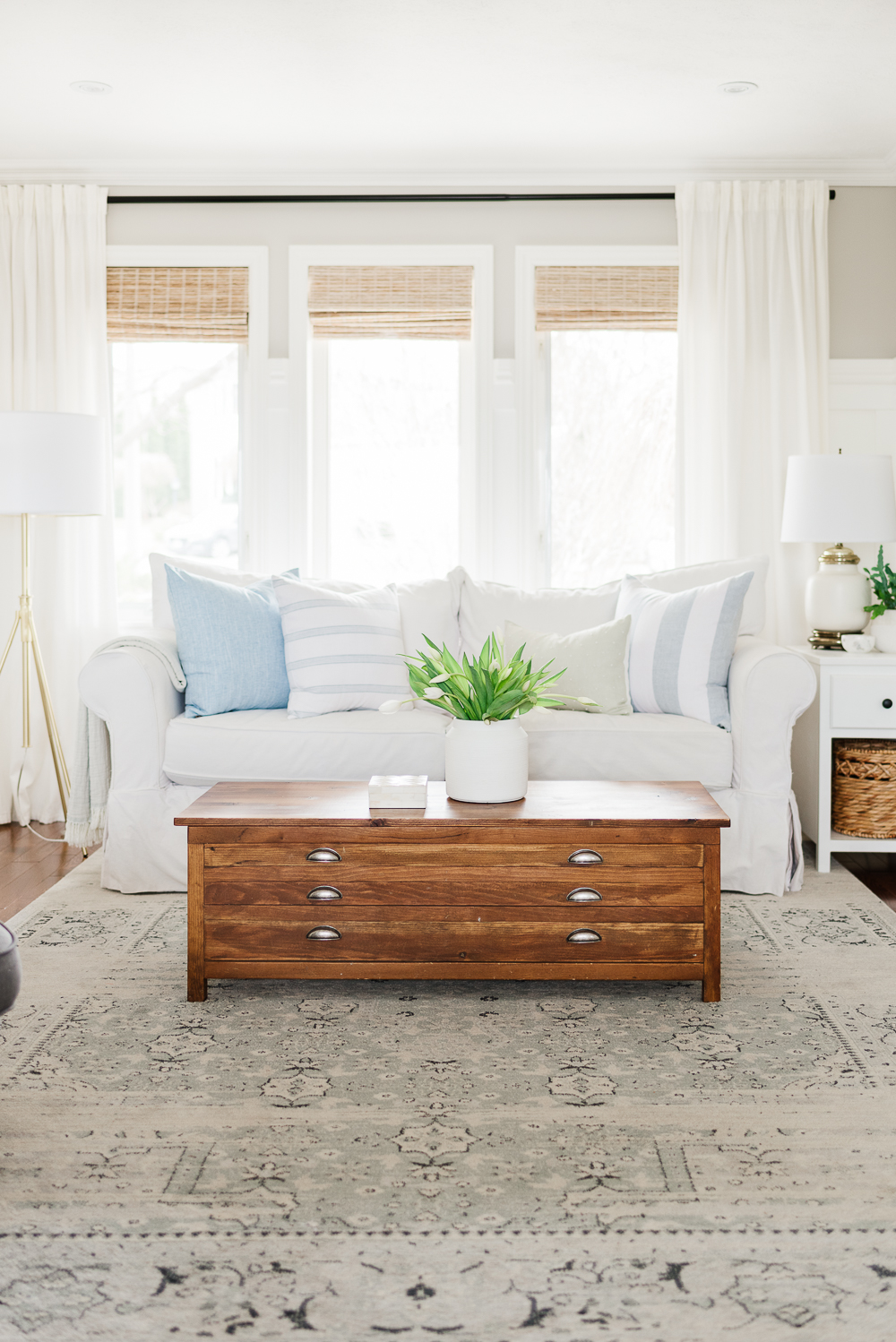 We hope you found this post to be helpful and are feeling inspired to refresh your own home this spring with a new pillow or two from Rainsford Company! And while you're shopping their beautiful new pillow collection, make sure you check out all of the other incredible pieces they have available (these are currently on my wish list).