There are many benefits of choosing quartz countertops for your kitchen or bathroom renovation. Not only is it a durable, non-porous surface that is resistant to stains and heat, it's also a stylish and eco-friendly choice.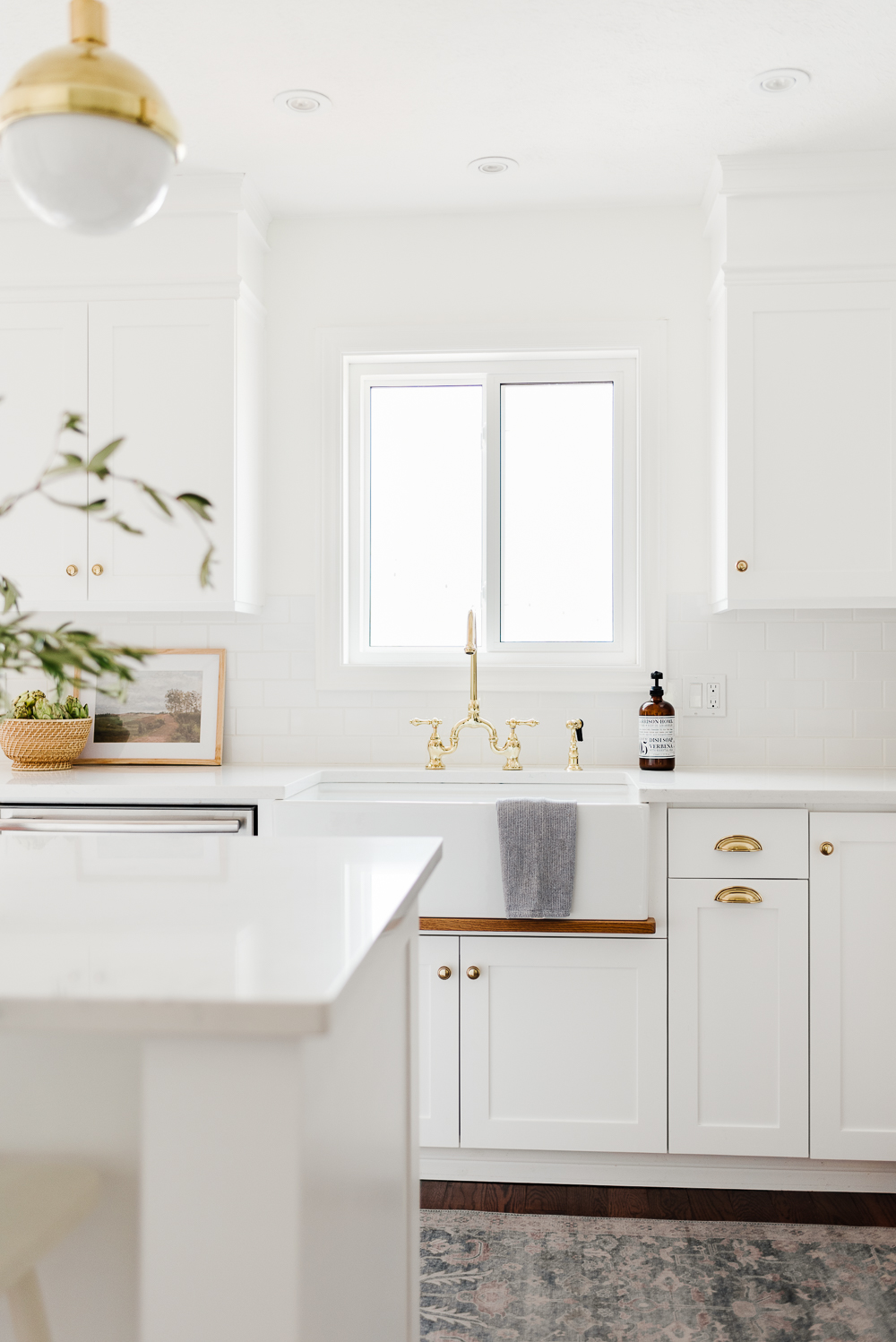 Choosing countertops for your kitchen or even your bathroom can be an overwhelming decision, everything from appearance to cost comes into play. It's a decision that generally takes a lot of thought and consideration, and it's one you want to be 100% confident in making.
While we were planning our kitchen renovation (see the reveal here), we weighed the pros and cons of every possible material available for our countertops, including quartz, granite, and marble. It was a lot of research to take in but ultimately it reaffirmed quartz was the best possible choice for us.
We learned a lot about quartz and wanted to share that information with you…
What is Quartz?
Quartz is one of the hardest components of natural granite, and quartz countertops are manufactured by taking natural quartz and binding it with resins and pigments and finally pressing it into sheets.
What are the Benefits of Quartz Countertops?
1. Quartz is Non-Porous
One of the leading benefits of quartz is that it is a non-porous material, creating countertops that do not require periodic sealing and are stain-resistant. This is a huge benefit if you're concerned about coffee or red wine spills or if you have little ones that like to make messes.
And because quartz is non-porous it also means counters won't harbour bacteria.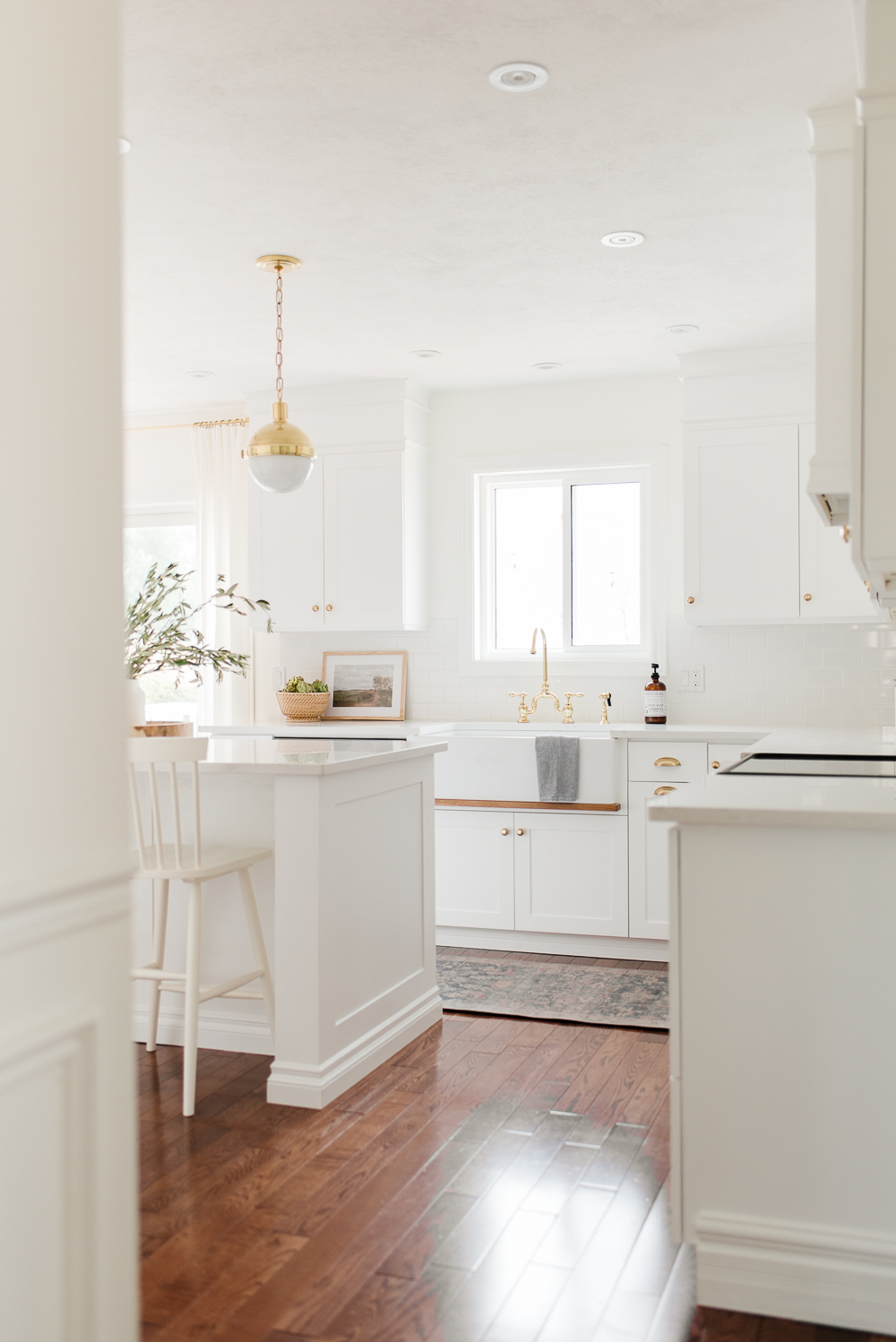 2. Low Maintenance
As I mentioned above, because quartz is a hard, non-porous surface it does not require sealing to prevent stains, making it a low maintenance choice.
It's also easy to clean, with just soap and water or gentle household cleaners. But if you do have a spill you're not sure how to properly clean, just reference this easy-to-follow cleaning guide to take the guesswork out of maintaining your quartz counters.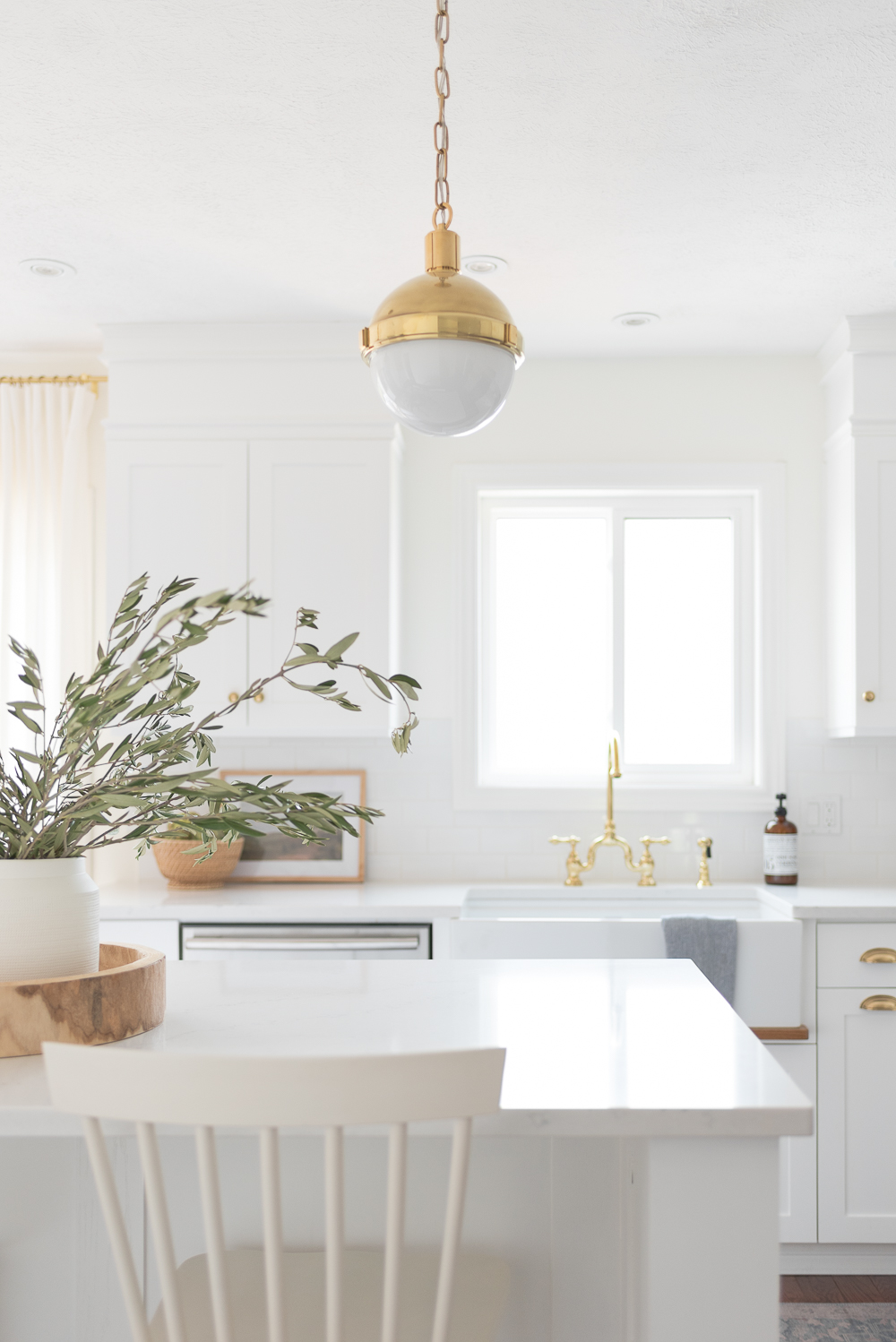 3. Highly Durable
Quartz countertops are strong and durable, making them a great choice for those areas of your home that see a lot of wear and tear, like kitchens and bathrooms.
Not only is quartz scratch-resistant, but it's also heat resistant.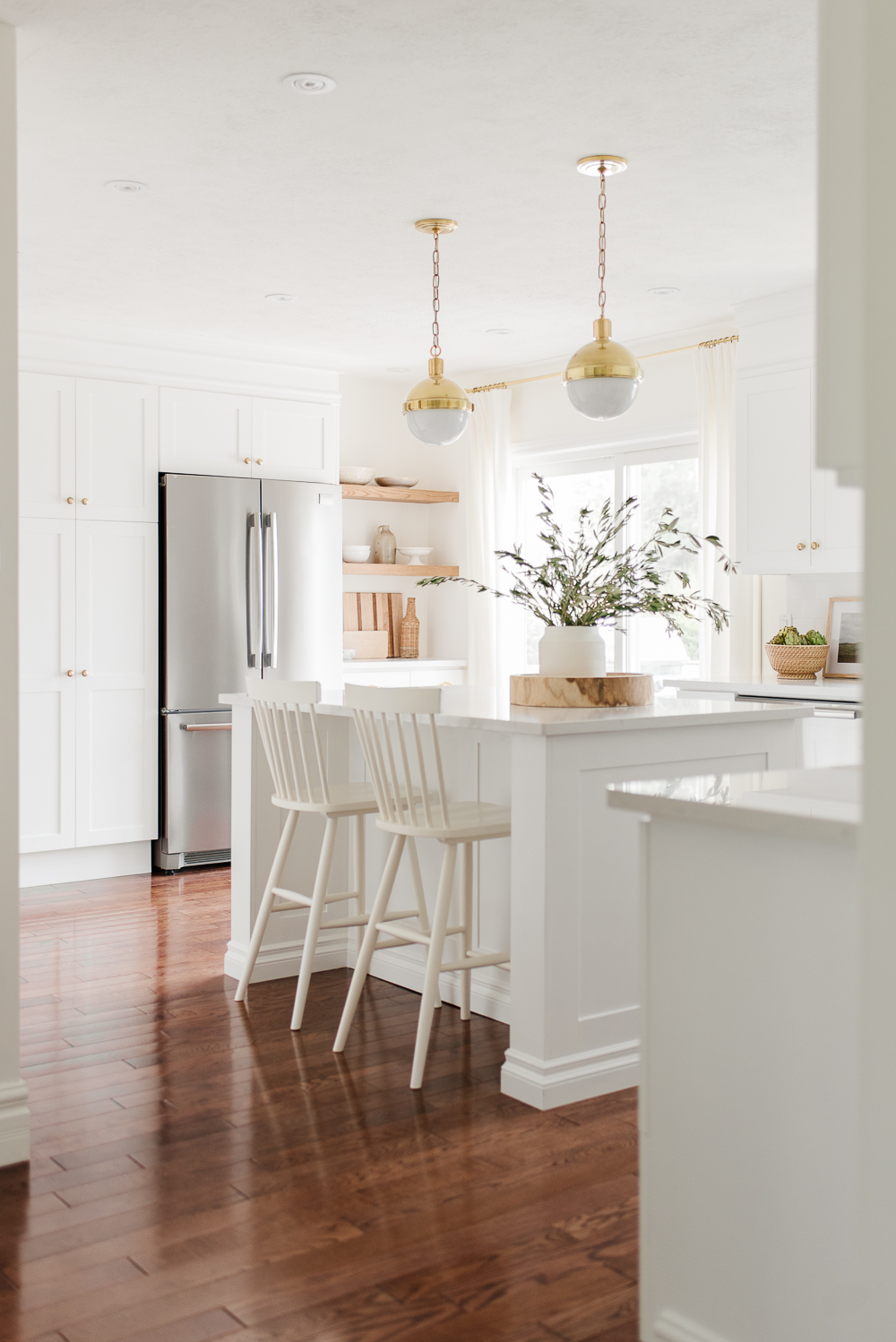 4. Stylish
Quartz is a manufactured product that allows for a wide range of patterns and colours, opposed to natural stone. It's also more uniform with fewer flaws than natural stone.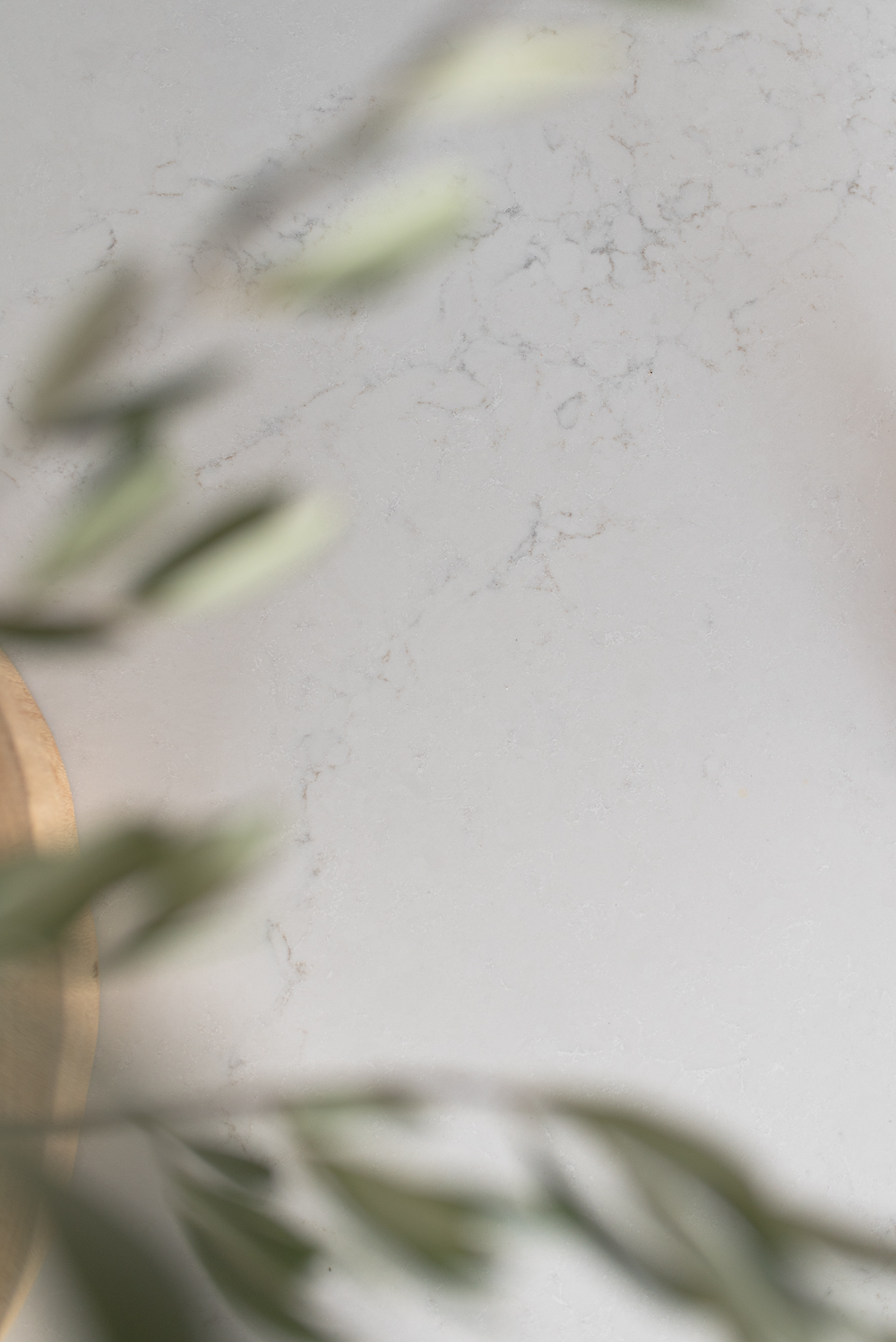 5. Environmentally Friendly
And finally, quartz is also an environmentally friendly option. It's manufactured using materials that are all waste by-products of other quarrying or manufacturing processes.
There are so many benefits to choosing quartz countertops, and I am so glad we chose it for our kitchen renovation. Not only is it beautiful, but it's low maintenance, easy to clean, and durable so I feel confident it's a great fit for our family home.
Do you have any questions about quartz countertops? If you do, you can ask us in the comments below!