A teddy bear birthday party is a great way to celebrate your little one and their favourite teddy!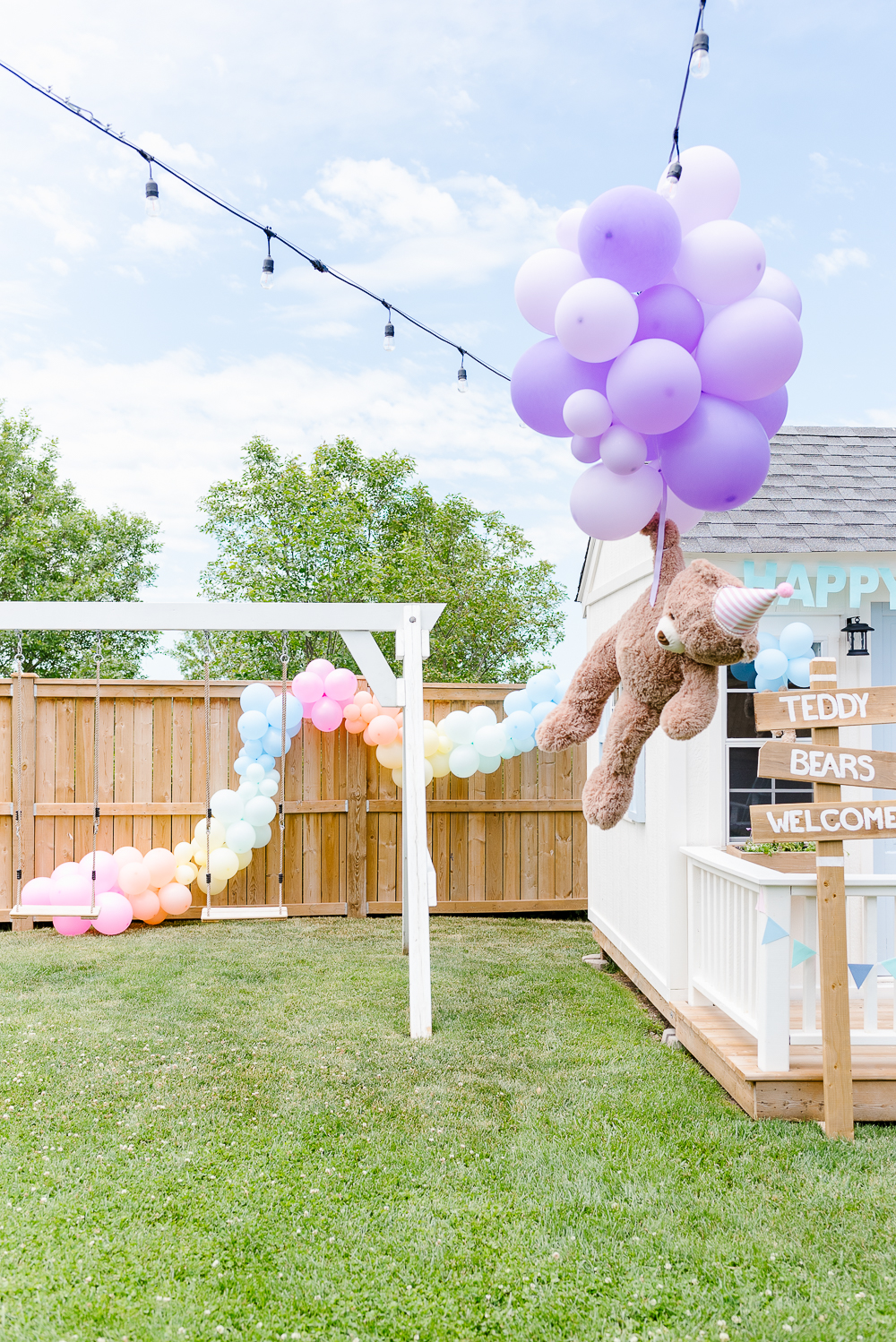 Our sweet Ella turned three this summer and we celebrated her with an adorable teddy bear themed birthday party. She adores her stuffies so it was no surprise when she requested a party centred around cuddly teddies, and to be honest, I was looking forward to making this party happen.
I absolutely love to plan the girls' birthday parties, so much so that Nick likes to tease me that the parties are more for me than the girls. He always says they would be just as happy with a few balloons and a homemade cake. And I'm sure they would be, but I love the opportunity each year to create a special day just for them. And truthfully, I have a lot of fun doing it.
Some of my favourites have been Zoe's magical circus party and enchanted butterfly party, and Ella's sweet garden party.
Teddy Bear Birthday Party Ideas
The Decor
While I usually have a few ideas already tucked away, I always turn to Pinterest for all of the inspiration I need. While searching teddy bear themed party ideas I kept coming across photos of oversized teddies clutching bouquets of balloons as they "floated" towards the sky. They all looked so sweet and whimsical that I knew I wanted to incorporate our own floating teddies into Ella's party decor.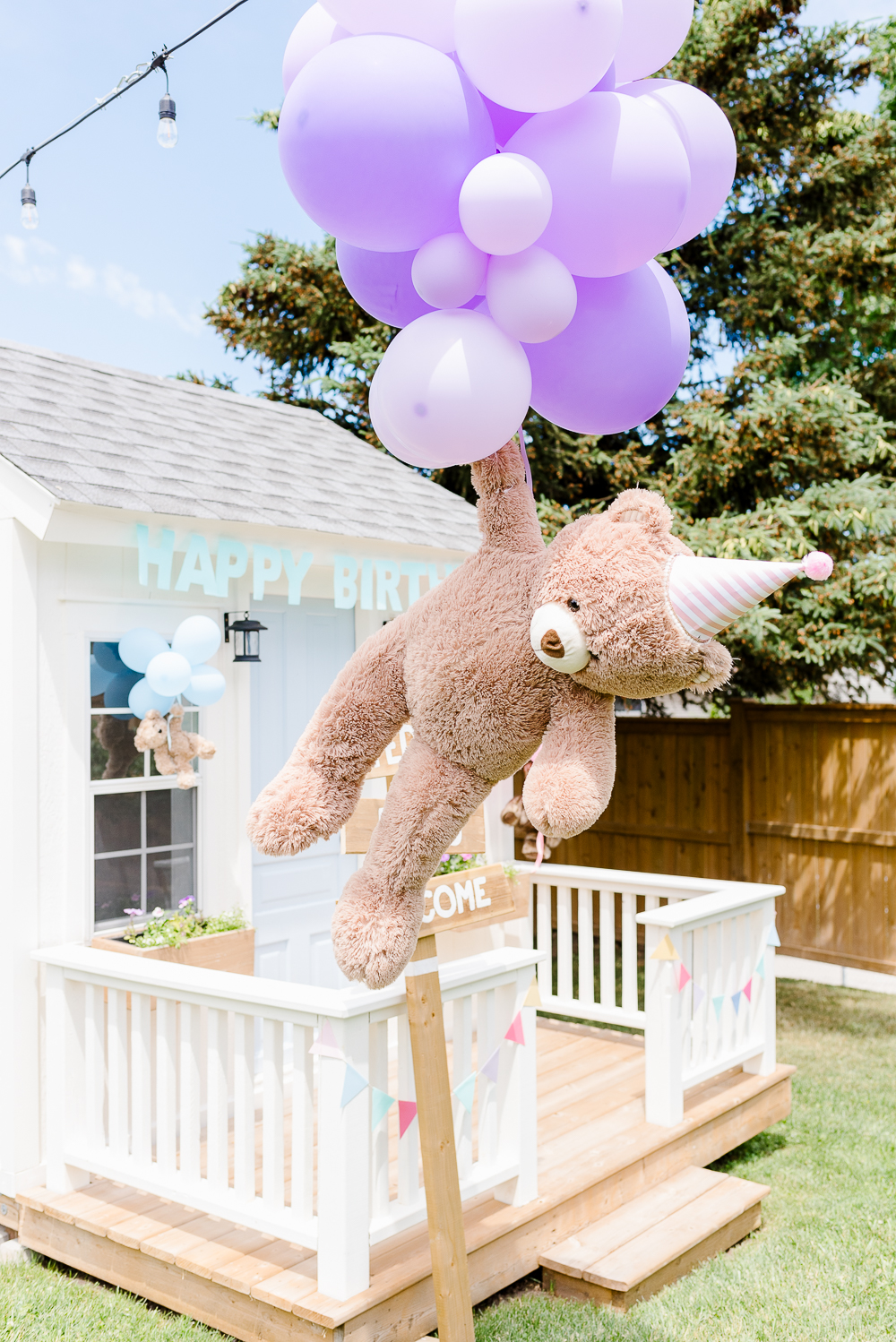 Each teddy bear got their own colour of balloons to hold on to and we simply attached the bears' arm to the balloons with fishing line and ribbon.
The bouquets were made by twisting together two pairs of tied balloons in varying sizes. Once I had a group of four balloons twisted together I used fishing line to wrap around the base of the balloons to create the bouquets (similar to creating a balloon garland).
We also hung a colourful balloon garland along the fence behind the swing set.
Nick built a cute Teddy Bears Welcome sign which we placed in front of the girls' playhouse and I think it's a really fun detail. We also hung two handmade paper buntings along the playhouse railings and a Happy Birthday banner along the roofline.
Teddy Bears
I used an assortment of teddy bears in different colours and sizes. We already had all of the bears on hand with the exception of the giant teddy. We miraculously found him in stock at a local store the day before her party!
I reused a few of the miniature party hats I made for Zoe's circus birthday a few years ago and made one larger one for our giant bear using craft paper and a large pompom.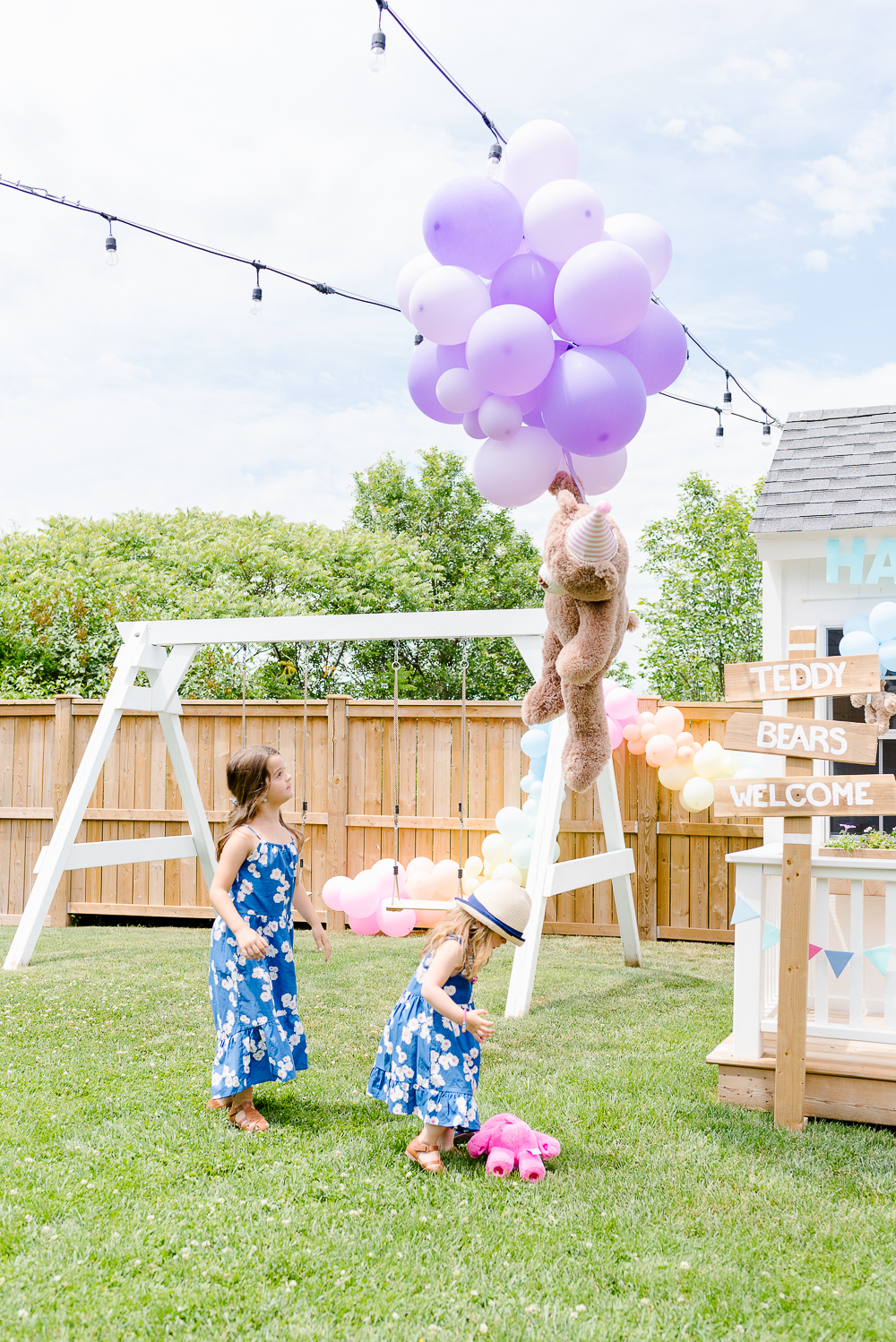 Flowers
A pretty floral arrangement is a must-have at any party, and I used a mix of store-bought flowers and flowers cut from our own garden to create these simple centrepieces. I made one large arrangement and two smaller ones to line the dining table.
The Cake
This cake may just be my favourite yet, it's absolutely amazing! We always rely on a local gal to make our cakes, because she is the absolute best. Not only do her cakes look like works of art, but they are so delicious. I simply let her know our theme, colours, and any ideas I have and she creates a masterpiece each and every time!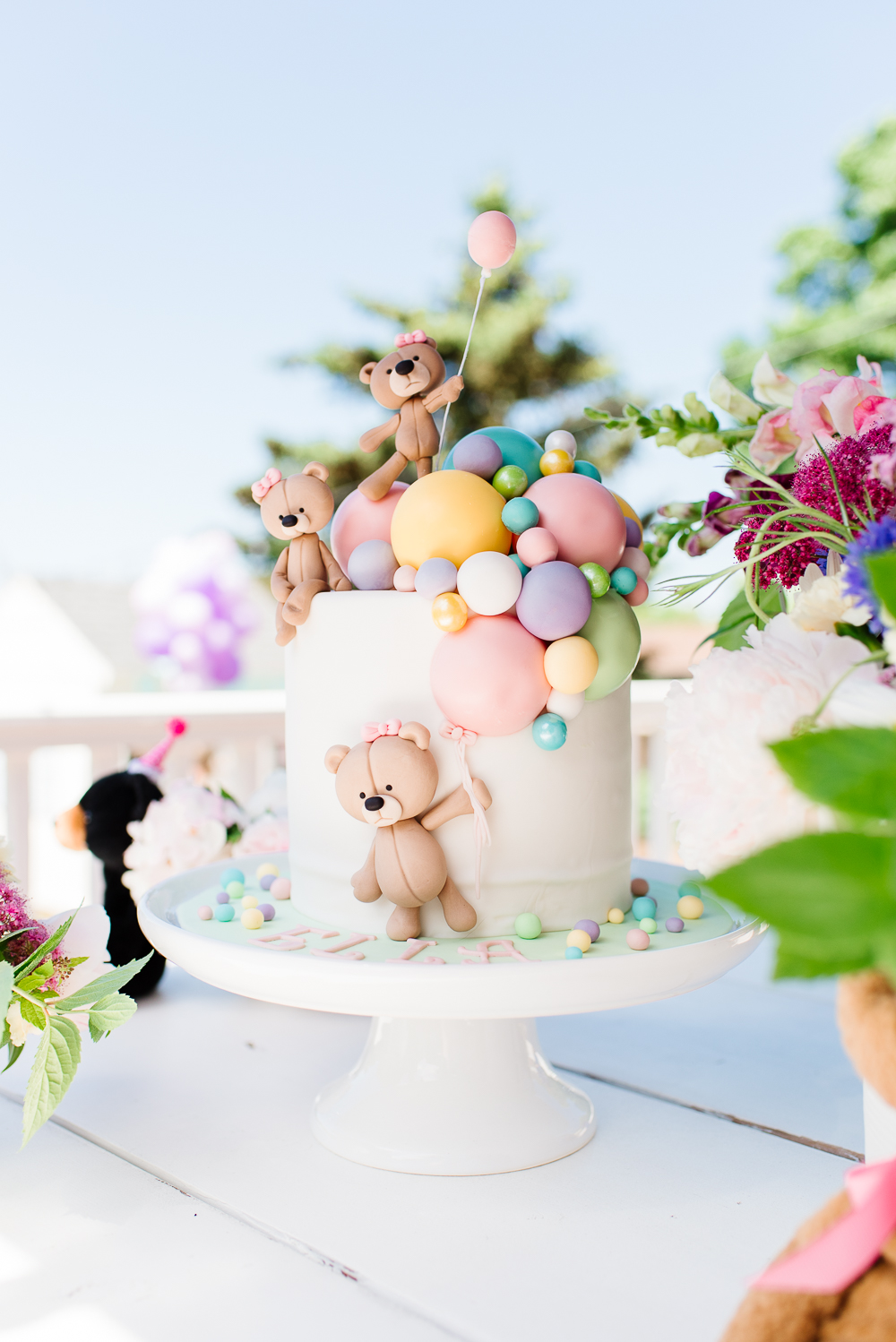 We had so much fun celebrating our sweet girl, and I hope you enjoyed this little glimpse at her teddy bear themed birthday party!