Holiday Gift Guide for Her 2021 filled with luxurious and thoughtful gift ideas
The holiday season is fast approaching and among holiday decorating, baking, and celebrating we must also think about holiday shopping. I do best when I plan ahead, I feel less stressed when I don't have to worry about hunting down last-minute gifts so I always do our shopping well ahead of the busy season. And this year that seems even more important than ever due to supply shortages and delivery delays. Stock is selling out quickly and shipping is taking a lot longer than normal, so if you haven't started thinking about your holiday shopping yet now is the time.
We know it's not always easy to come up with the perfect gift for everyone on your list, so we've done the hard work for you and created four custom gift guides to help with your holiday shopping. This week we will be sharing our 2021 Holiday Gift Guides for Her, Him, Kids, and our favourite stocking stuffer ideas so you can check everyone off your list early this year.
Before you dive into our 2021 Holiday Gift Guide for Her be sure to check out all of our 2021 Holiday Gift Guides:
2021 Holiday Gift Guide for Her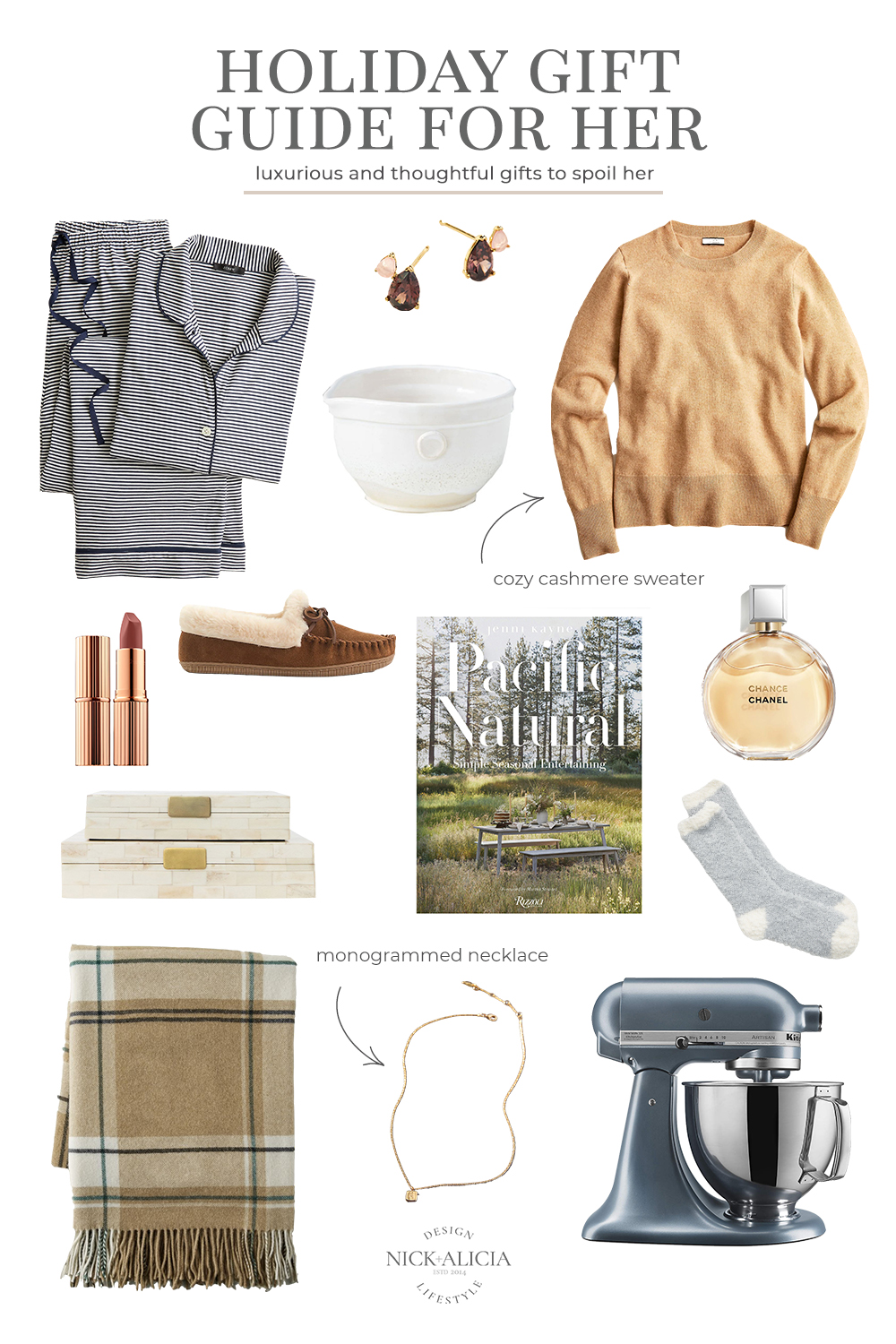 Pajamas | Earrings | Mixing Bowl | Sweater | Slippers | Book | Perfume | Boxes | Lipstick | Throw | Necklace | Stand Mixer
Here are even more ideas…