2021 Stocking Stuffer Gift Guide for Everyone is full of fun and practical gifts for everyone on your holiday list
I think stockings might be my absolute favourite part of holiday gifting. I have so much fun picking out trinkets, gadgets, and gifts that are both fun and practical to fill our stockings with each year. And watching the girls discover all of the goodies in their stockings on Christmas morning is just as fun.
When it comes to finding gifts for our stockings I always include essentials, like socks, underwear, and masks, but I'm always sure to throw in just as many special treasures and sweet treats too. I start collecting our stocking stuffers well before the holiday season so that it doesn't become an overwhelming or stressful job.
Before you dive into our Stocking Stuffer Gift Guide be sure to check out all of our 2021 Holiday Gift Guides:
2021 Stocking Stuffer Gift Guide for Everyone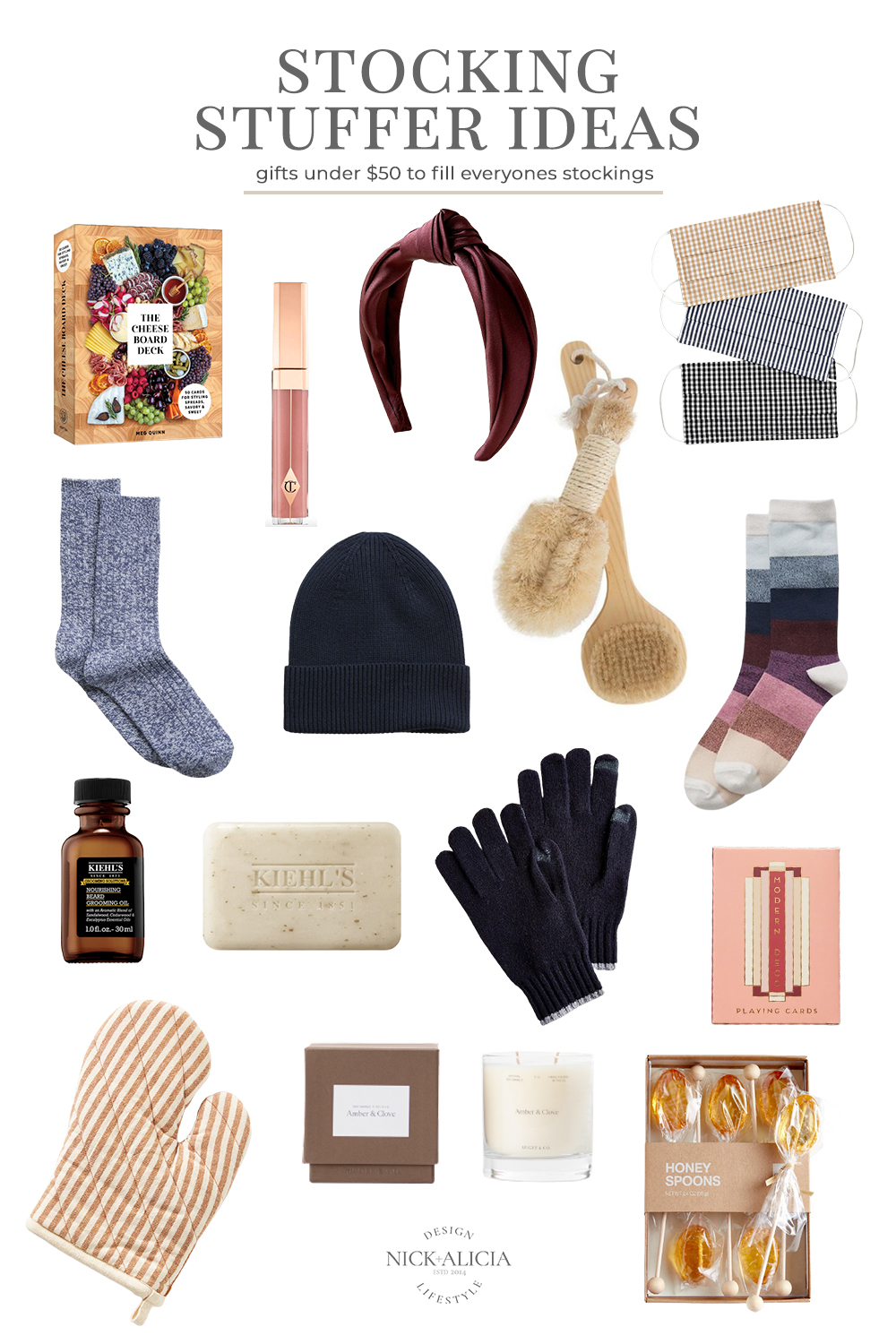 The Cheese Board Deck | Lip Gloss | Headband | Masks | Socks | Beanie | Bath Brushes | Socks | Beard Oil | Body Scrub Soap | Gloves | Playing Cards | Oven Mitt | Candle | Honey Spoons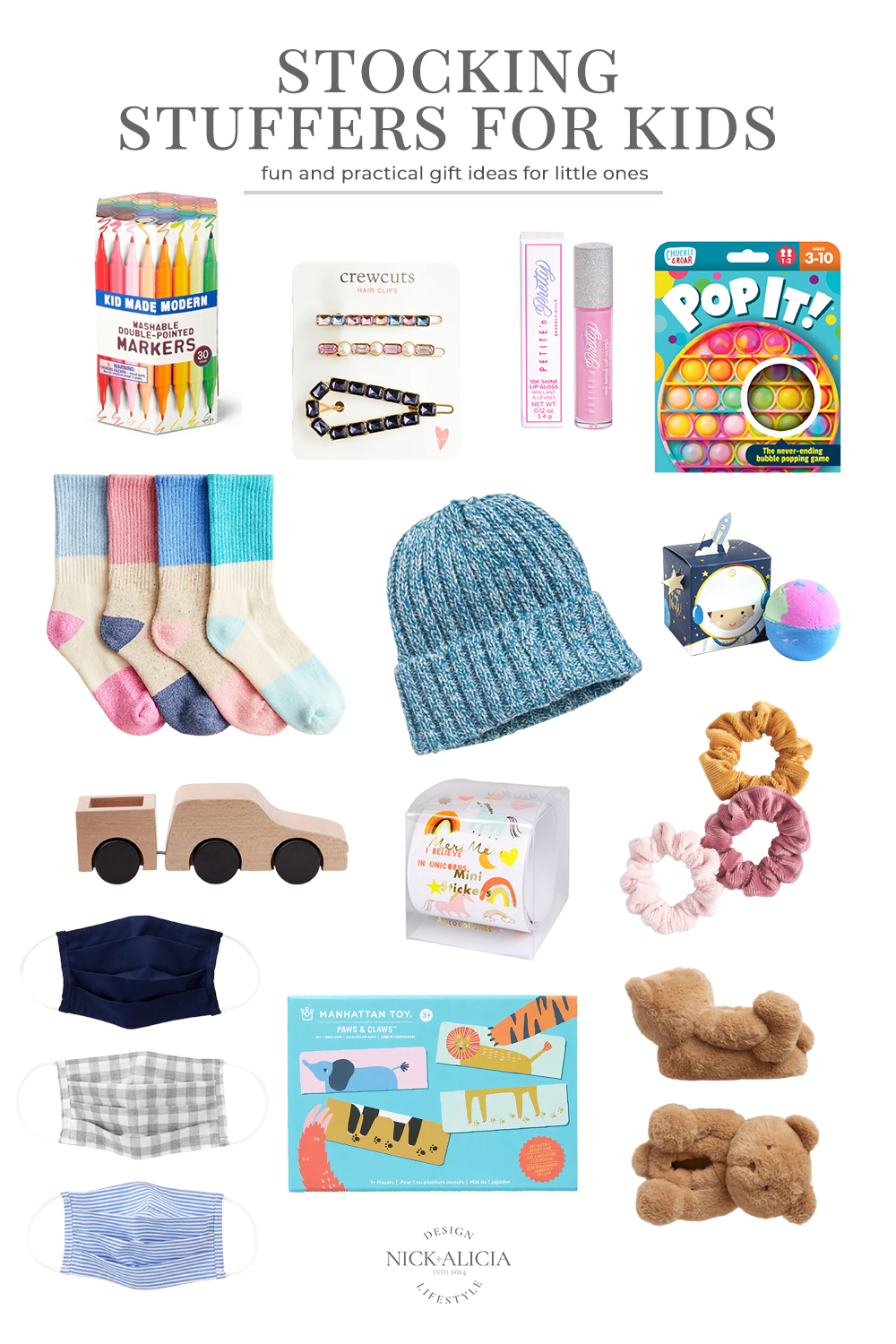 Markers | Hair Clips | Lip Gloss | Pop It | Socks | Beanie | Bath Bomb | Car | Stickers | Scrunchies | Masks | Matching Game | Slippers
For even more ideas…