Use holiday greenery, like garland, trees, and wreaths to decorate your home this Christmas.
One of the easiest ways to add holiday cheer to your home is with greenery. A wreath on the front door, a garland draped across the mantle, or a miniature tree nestled in a basket, every home needs a little bit of holiday greenery during the Christmas season.
And while nothing beats the smell, look, and feel of real greenery, it can also be very very messy. This is why a lot of people tend to choose faux instead, especially now as there are so many realistic options available. The best faux greenery sells out quickly each year though, so it should be purchased at the beginning of the season.
And because there are so many different ways to use holiday greenery, we thought we'd share our favourite ways to decorate with garland, trees, and wreaths…
How to Decorate with Holiday Garland, Trees and Wreaths
Garland
On the Mantel
I've always loved the look of a full garland draped along the mantel, so I was so happy last year to have our very own fireplace mantel to decorate during the holiday season. There are a few different options for hanging garland on the mantel, whether you choose to lay it along the top or swag it along the front, be sure to layer in multiple garlands to create a lush full look.
Tip: Layer different varieties of garland together, like pine, cedar, and spruce to create interest.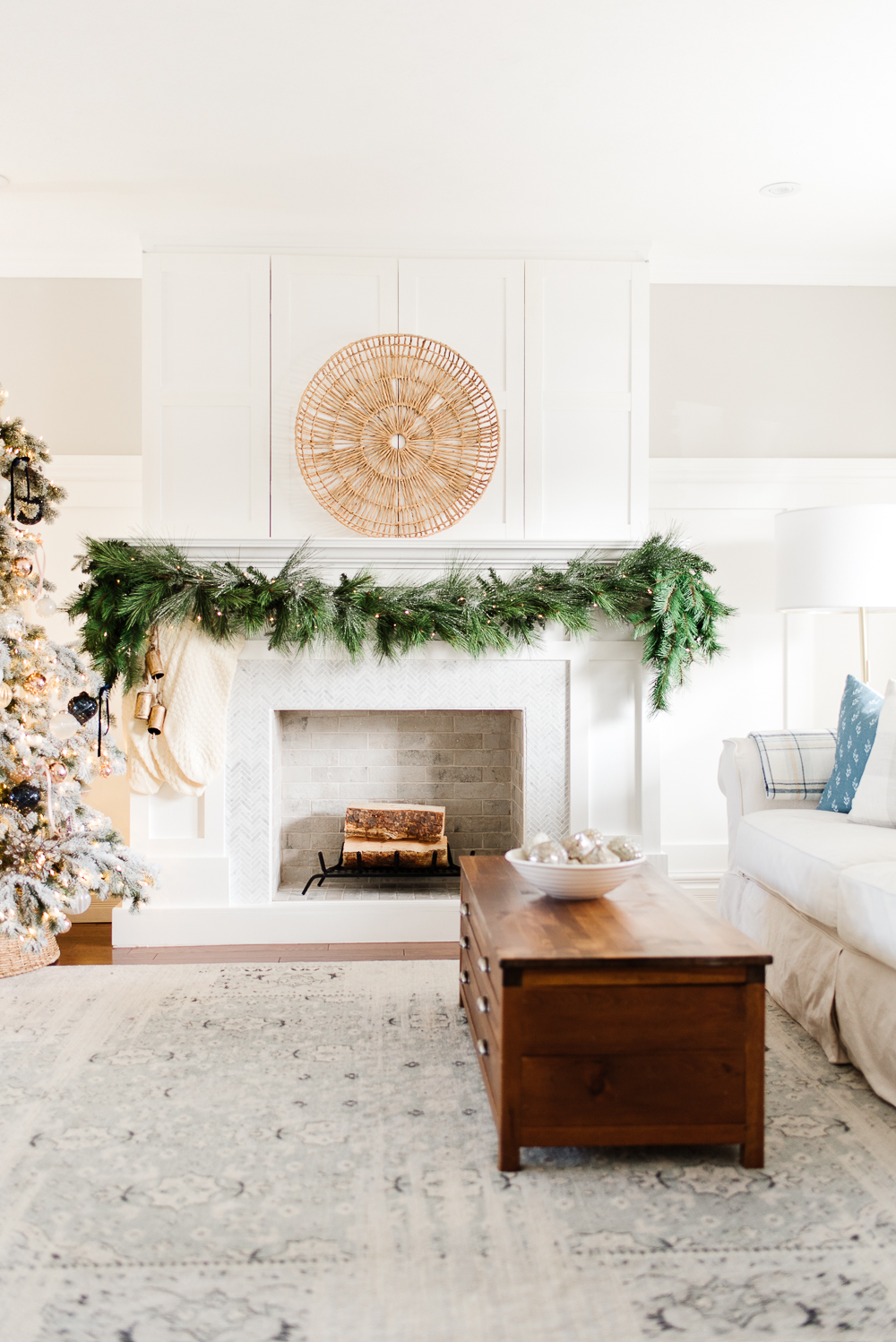 Along the Banister
The banister is another great place to add garland, especially if you don't have a mantel to decorate. Wrap it tightly around the railing or loosely swag it along and add decorative ribbon for a festive look.
Tip: Hang your stockings with the garland on your banister if you don't have a mantel.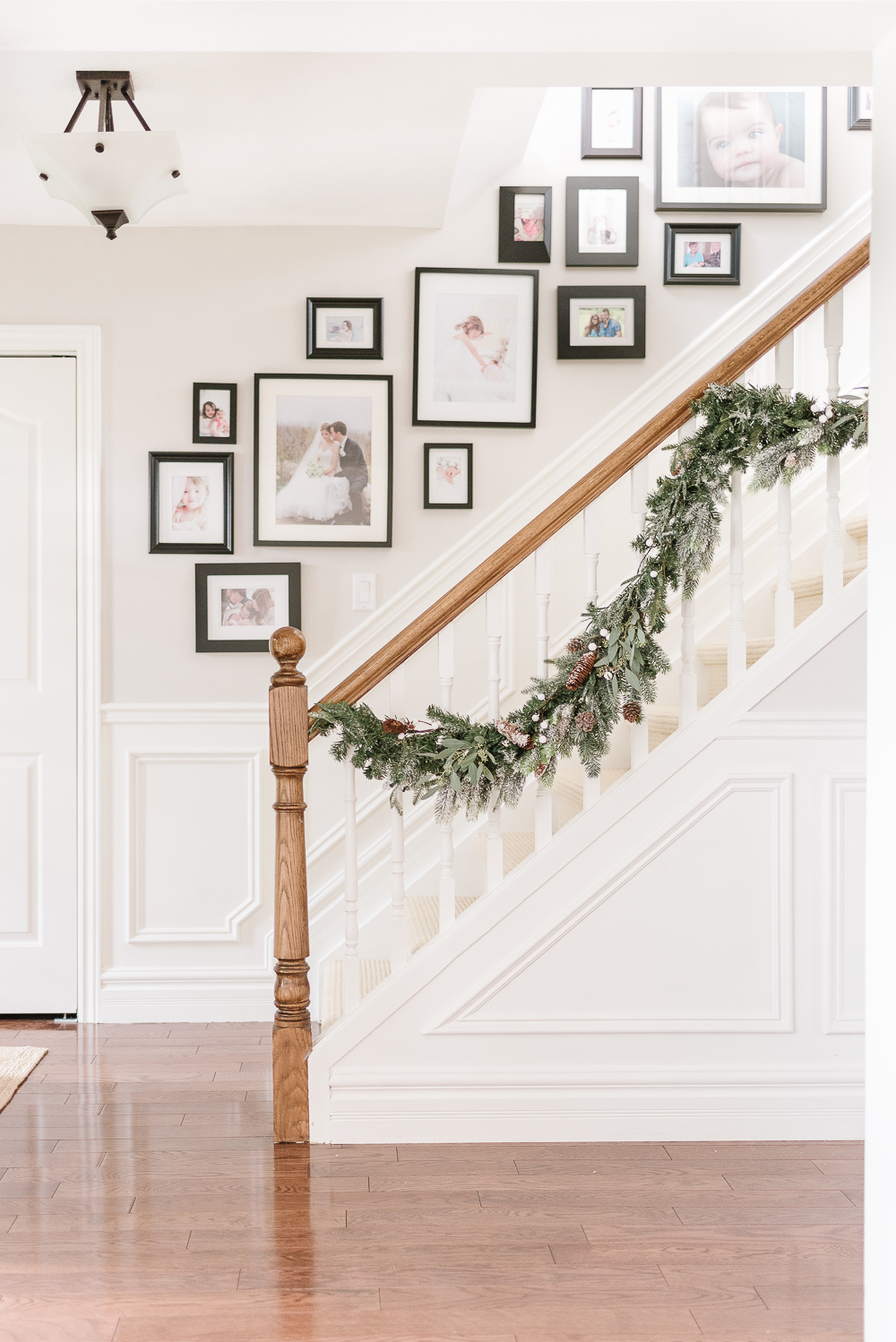 Over the Window
Draping a garland over the window adds a little bit of unexpected holiday cheer!
Tip: Add Christmas lights for an extra dose of festive cheer!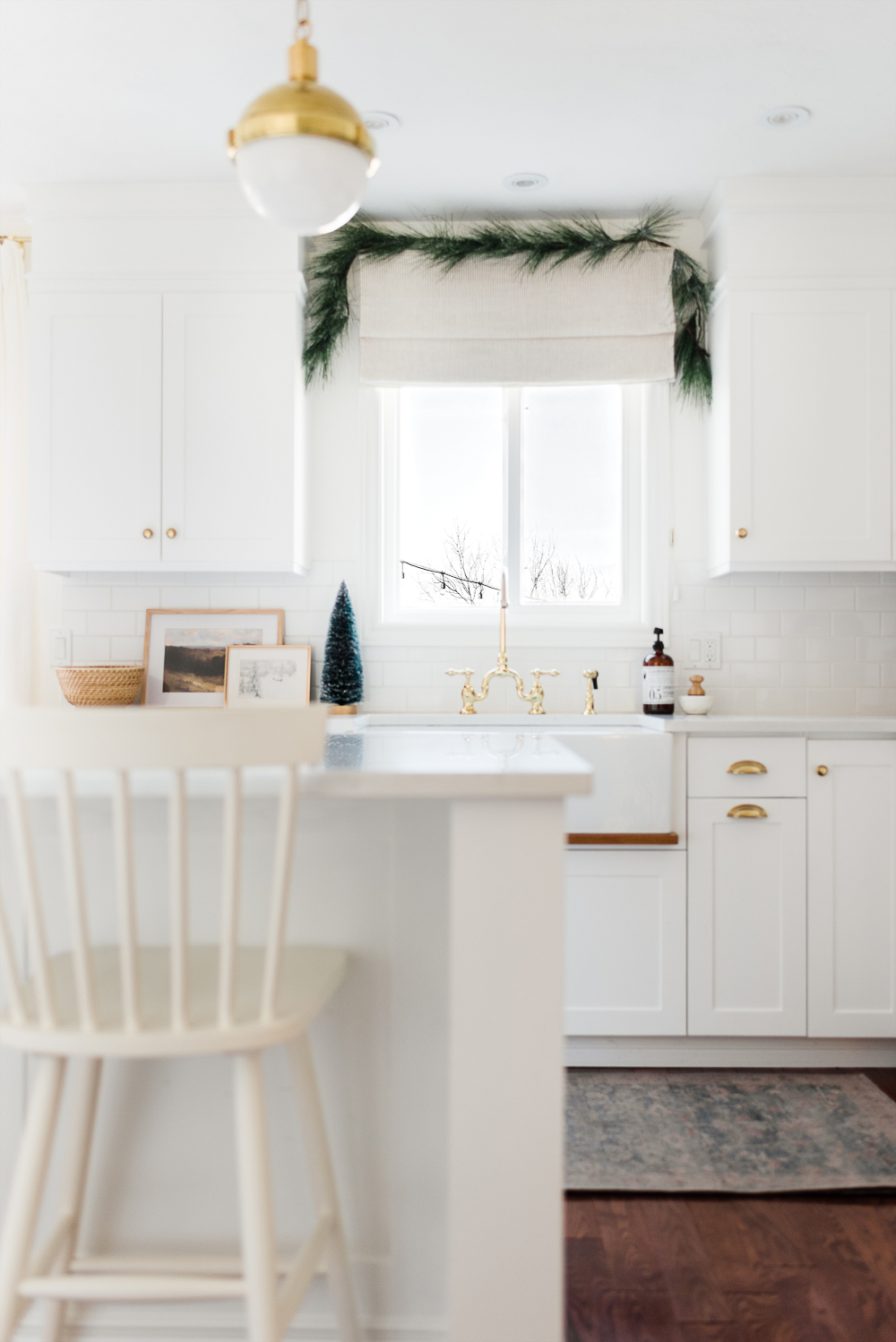 Around the Front Door
Garland around the front door creates a classic holiday look and is a festive way to greet visitors to your home during the holiday season.
Tip: Add in fresh branches of greenery to fill out the garland and give it an even more realistic look. The cold weather outside will keep the garland from drying out.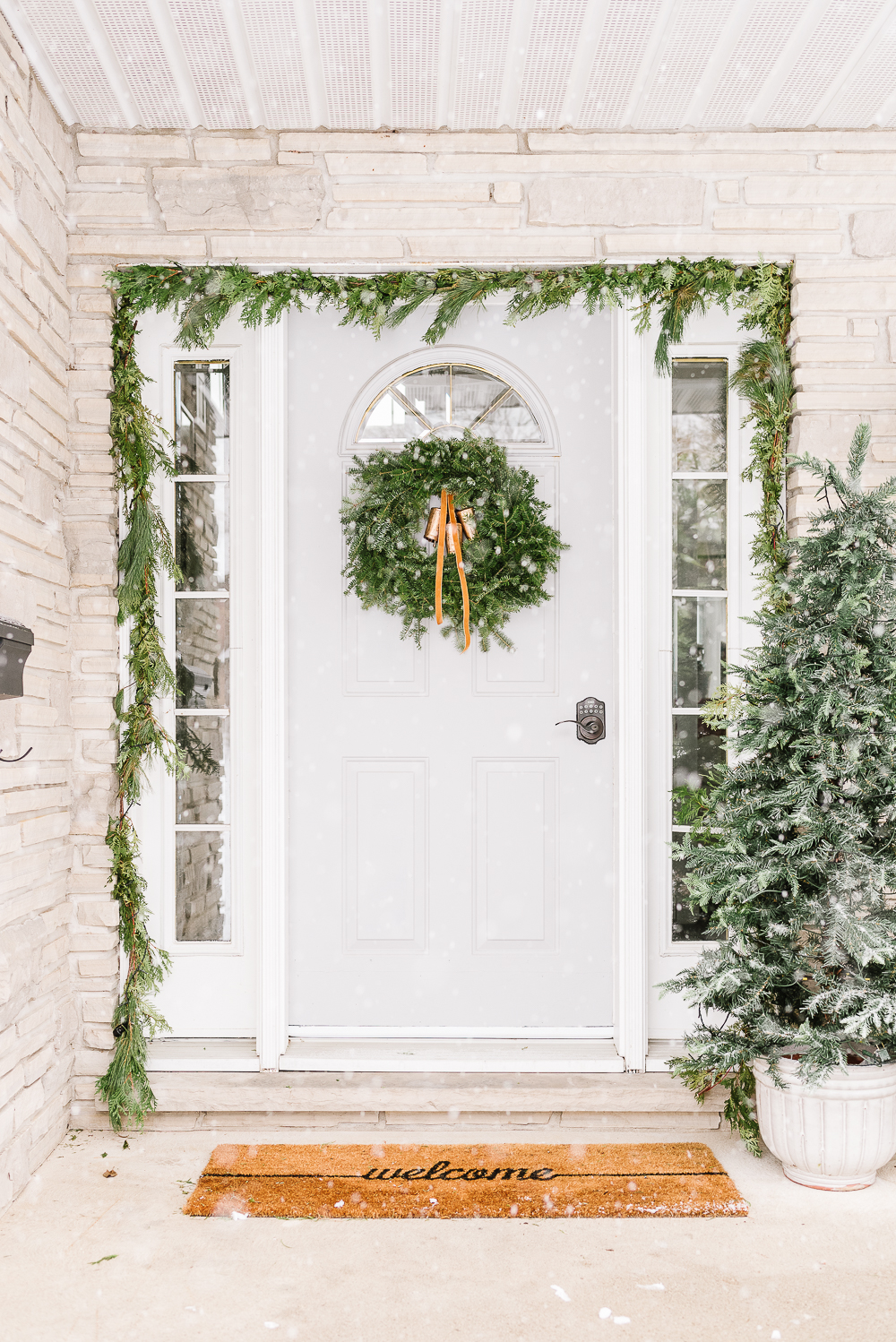 ---
get the look

---
Christmas Trees
Statement Tree
A holiday staple, the Christmas tree, is a common sight in homes during the holidays. Whether you have just one or go all out with multiple trees make it a statement!
Tip: Not all Christmas trees need to be decorated, sometimes the most beautiful are bare with just twinkle lights.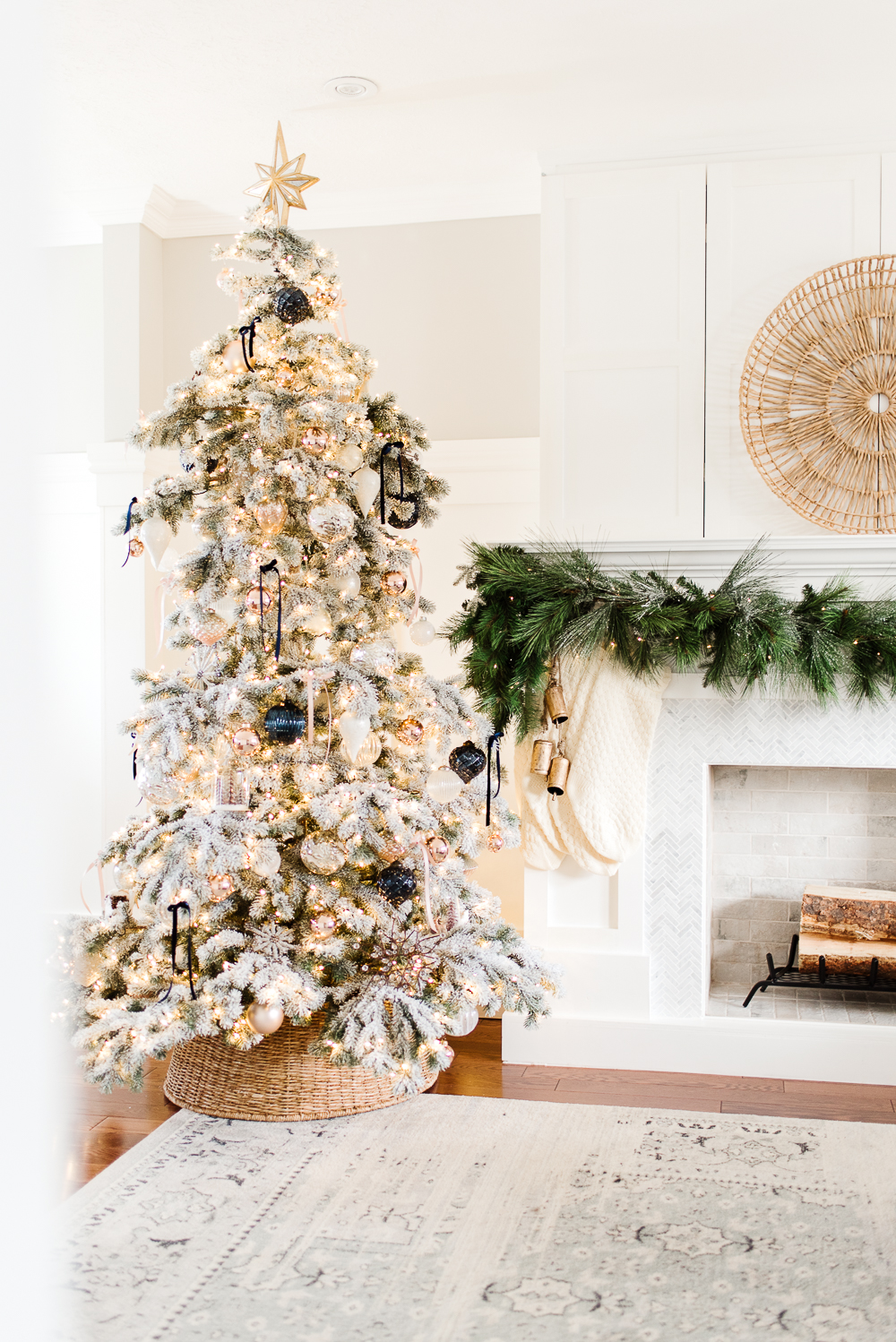 Miniature Trees
If you don't have the space for a large Christmas tree or you simply want to add a few more trees around your home, miniature ones nestled in a basket are a great option. We like to add them to our girls' bedrooms to give them each their own tree to decorate, while even smaller versions end up on sink counters and kitchen shelves.
Tip: Add a throw or faux fur rug in the basket to cover the base of the tree.
---
get the look

---
Wreaths
On the Front Door
Again, nothing is quite as classic as an evergreen wreath hung on the front door during Christmas.
Tip: Adorn with ribbon and vintage-inspired bells for an even more festive look.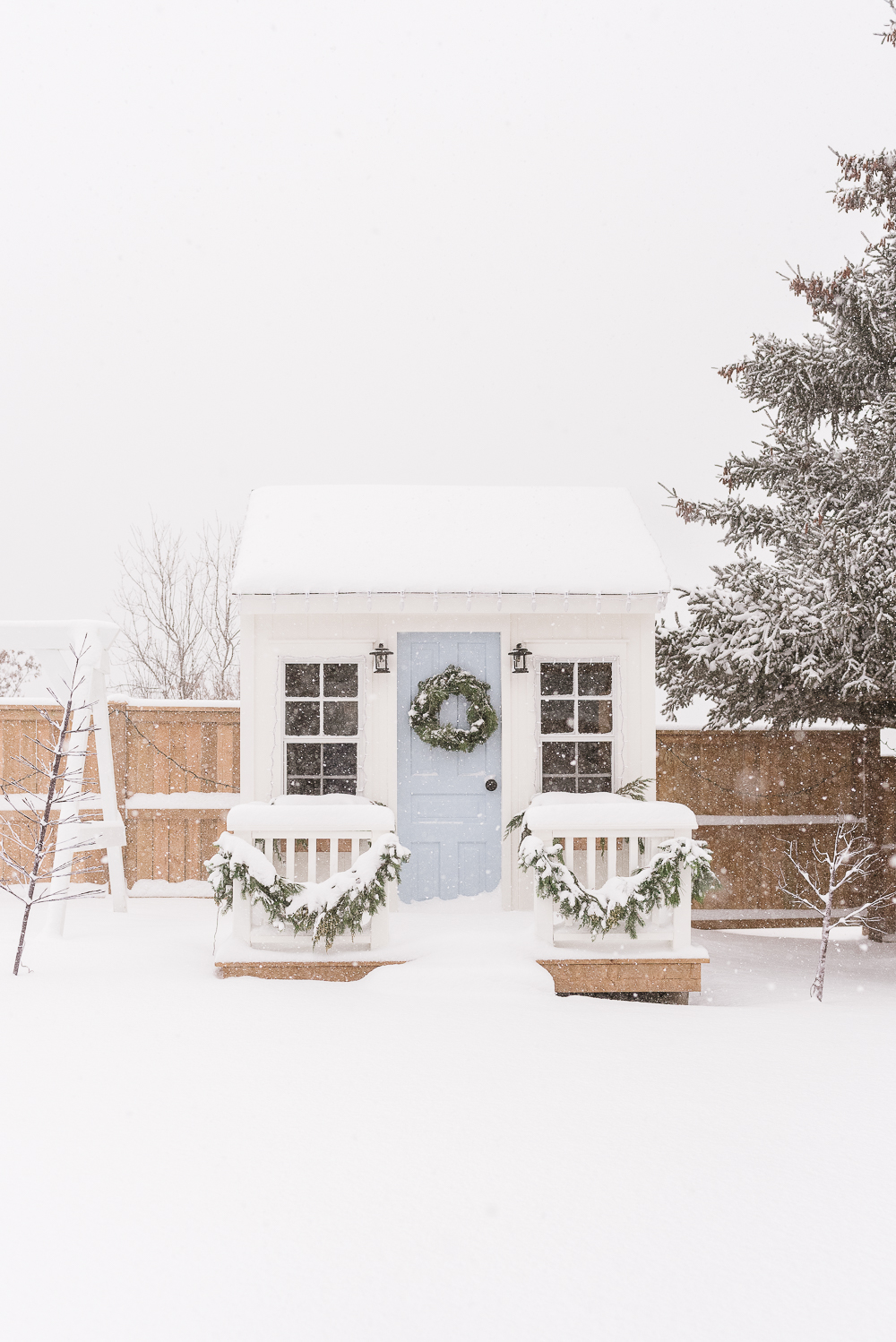 ---
get the look

---
Branches
Adorned on Sconces
Two branches draped over a sconce is a festive nod to the holiday season.
Tip: Add a bow tied from a velvet ribbon for a sweet and unexpected detail.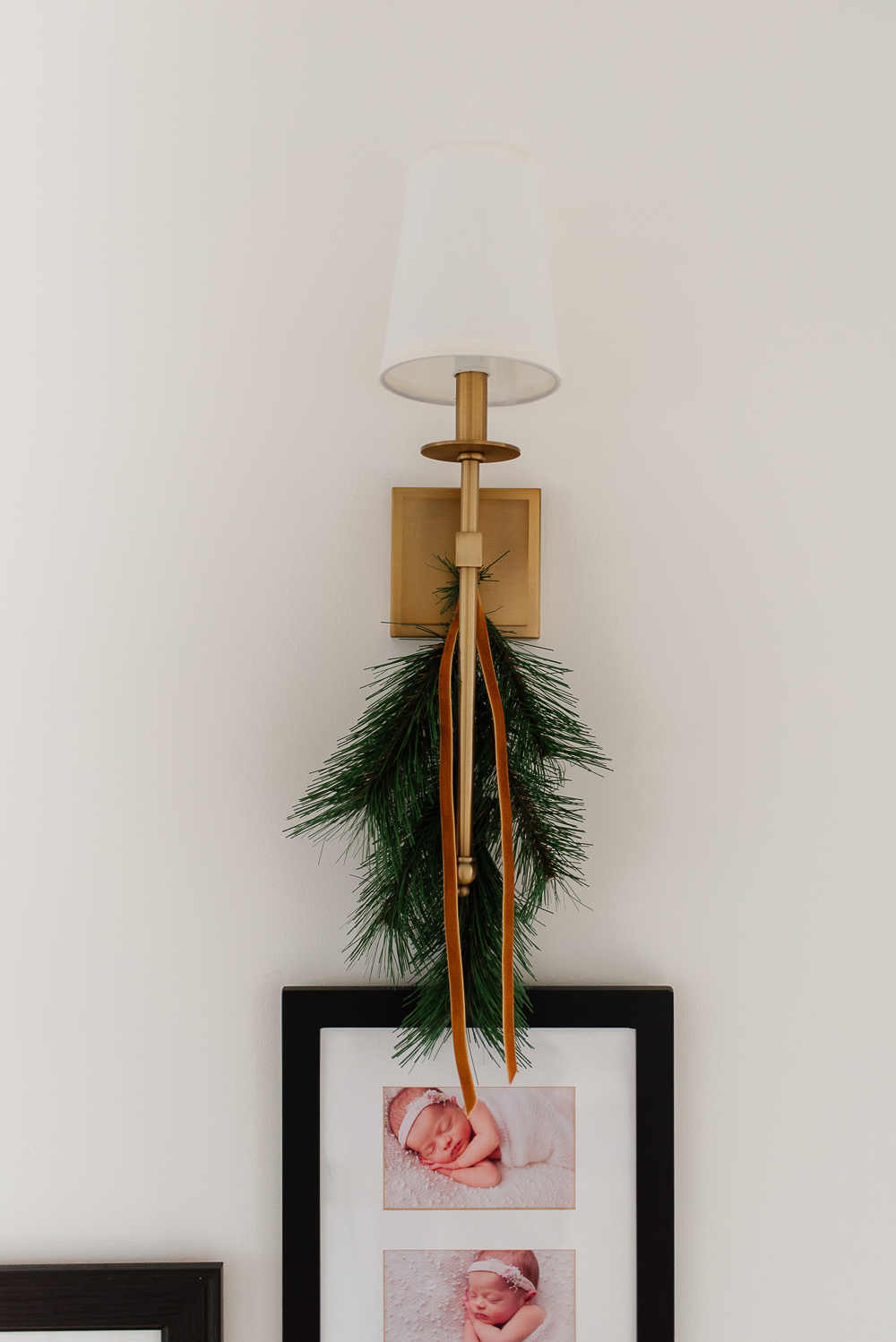 Arranged in a Vase
Simplicity at its best. Whether real or faux, a few branches of pine, seeded eucalyptus, or cedar in a vase is the perfect way to add a little bit of holiday cheer to any room.
Tip: If using real branches, cut stems on an angle to prolong their life.
Draped along a Tabletop
Branches or garland look beautiful draped along the center of a dining table to help celebrate the holiday season.
Tip: Be cautious if lighting candles!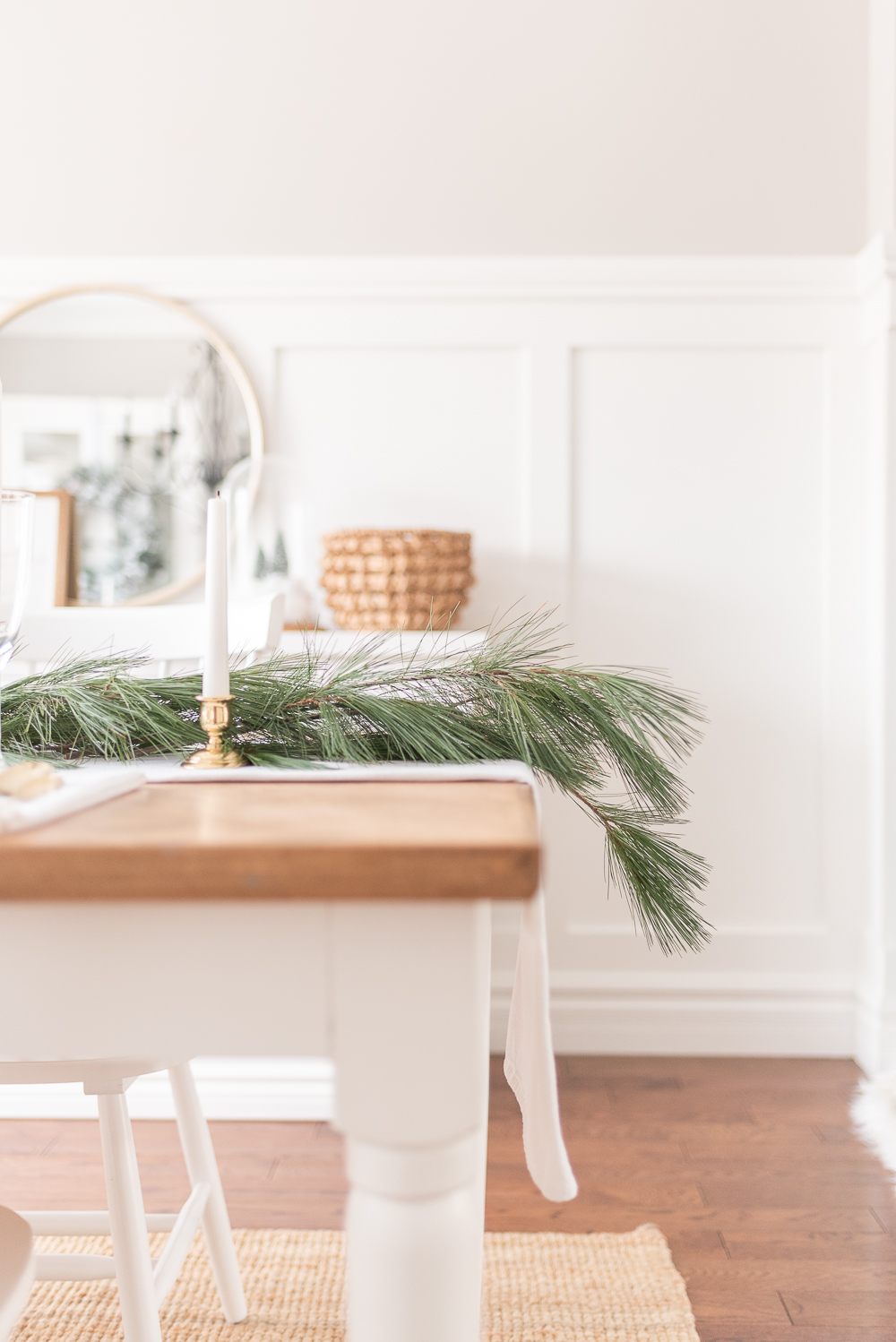 ---
get the look

---
Garlands, trees, and wreaths are always going to be a holiday staple, so have fun using them in your holiday decor! We hope we've helped with some new ideas on how to decorate with holiday greenery, and if you're looking for even more ideas be sure to check out what we're pinning this holiday season.