Homemade gingerbread hot chocolate is rich and creamy with a bit of spice to warm you on those cold winter days. Serve with whipped cream and sprinkled with cocoa.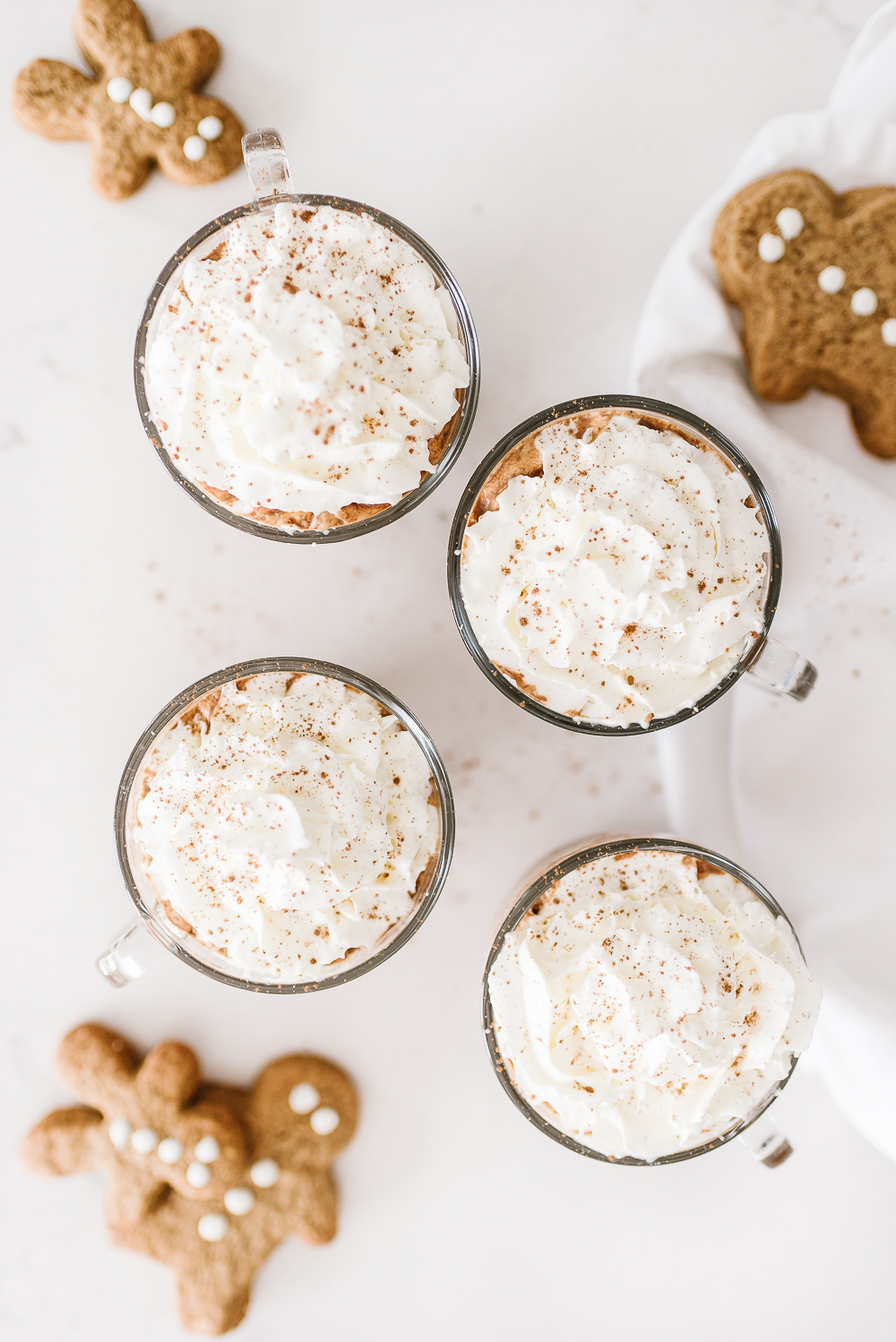 During the winter months, hot chocolate is a must on cold and snowy days. Whether storebought or homemade, it's comforting, delicious, and always a special treat to enjoy during the holidays. I like to make the girls hot chocolate after coming in from playing in the snow, and we always take mugs of hot chocolate on our annual Christmas Lights Drive before Christmas. Come to think of it, hot chocolate plays a big role in a lot of our holiday traditions (see our favourite Christmas Traditions here). It's the perfect treat for both young and old.
And while we love traditional hot chocolate, this year we put a twist on it. Nick created this recipe for Gingerbread Hot Chocolate and we can't get enough. It's rich and creamy with a little bit of spice to really warm you on those cold days. It does have a strong flavour, so really young kids may find it too spicy.
It's the perfect warm drink to sip while taking in the Christmas lights, watching your favourite holiday movie, or baking Christmas goodies (see all of our holiday recipes here).
Serve it topped with whipped cream and sprinkled with cocoa powder and of course, don't forget the gingerbread men cookies. If you liked this recipe, be sure to try our Spiked Coffee with Galliano Infused Cream, and if it's the spice you're after, try our Spiced Candied Nuts.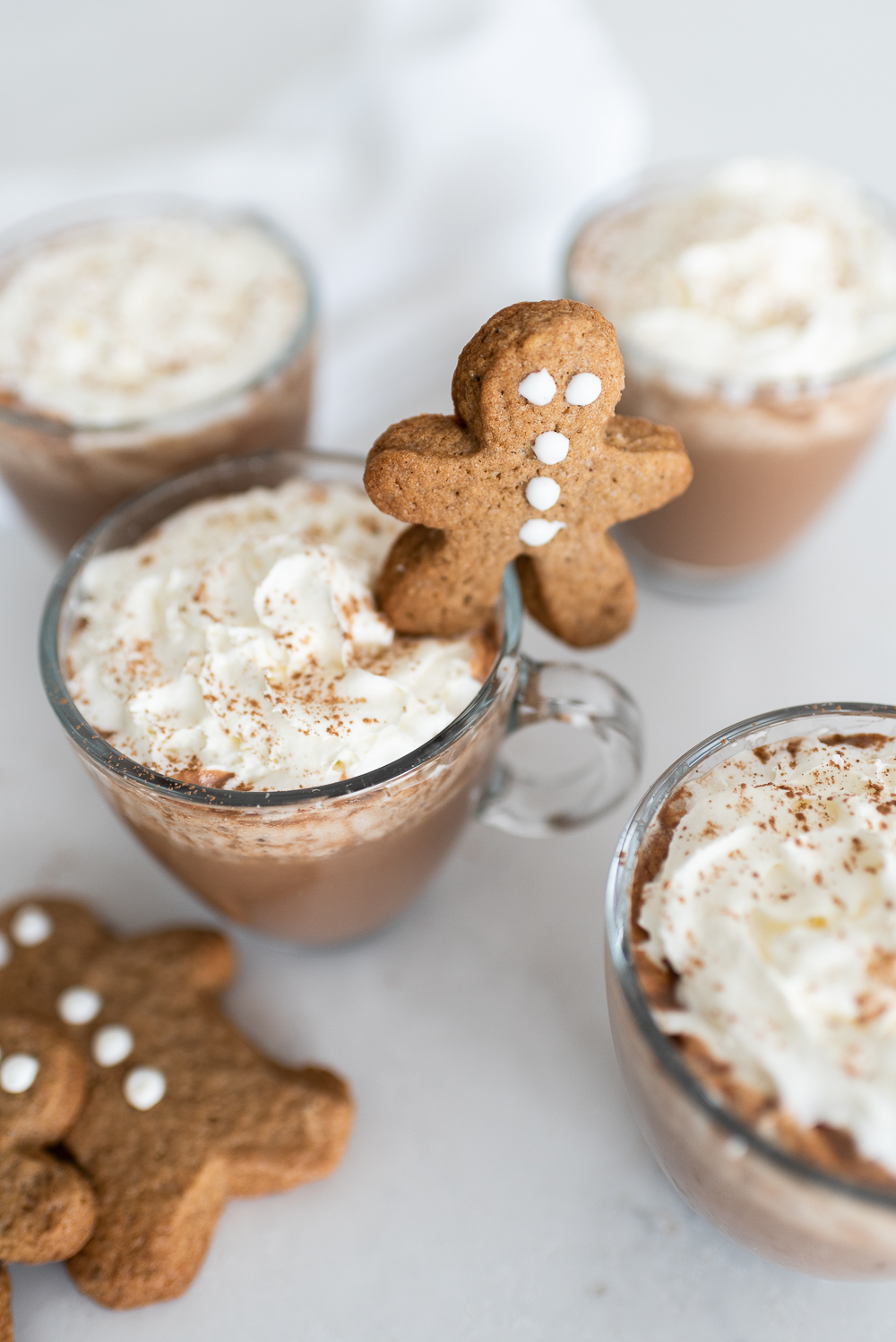 Gingerbread Hot Chocolate with Whipped Cream
Ingredients
1 1/2 cups 2% milk
1 1/2 cup half and half cream
1/2 cup semi-sweet chocolate chips
3 tablespoons cocoa
4 tablespoons brown sugar
1 tablespoon molasses
1 teaspoon cinnamon
1 teaspoon ground ginger
1/4 teaspoon ground cloves
Pinch of nutmeg
Pinch of salt
Instructions
Combine all ingredients in a saucepan and simmer while stirring for 2 minutes. Do not bring to a boil.
Divide between two mugs and top with whipped cream and cocoa.