Easter is just around the corner, and it's always such a fun holiday to celebrate. Our girls look forward to our annual egg hunt and of course seeing what goodies the Easter bunny left for them Easter morning.
Putting together the girls' Easter baskets is always something I look forward to. I love choosing a few fun and thoughtful gifts that reflect our girls' personalities and I know will bring a smile to their faces. Each year I tend to follow the same formula for choosing gifts to make sure their baskets are full of both fun toys and practical spring necessities.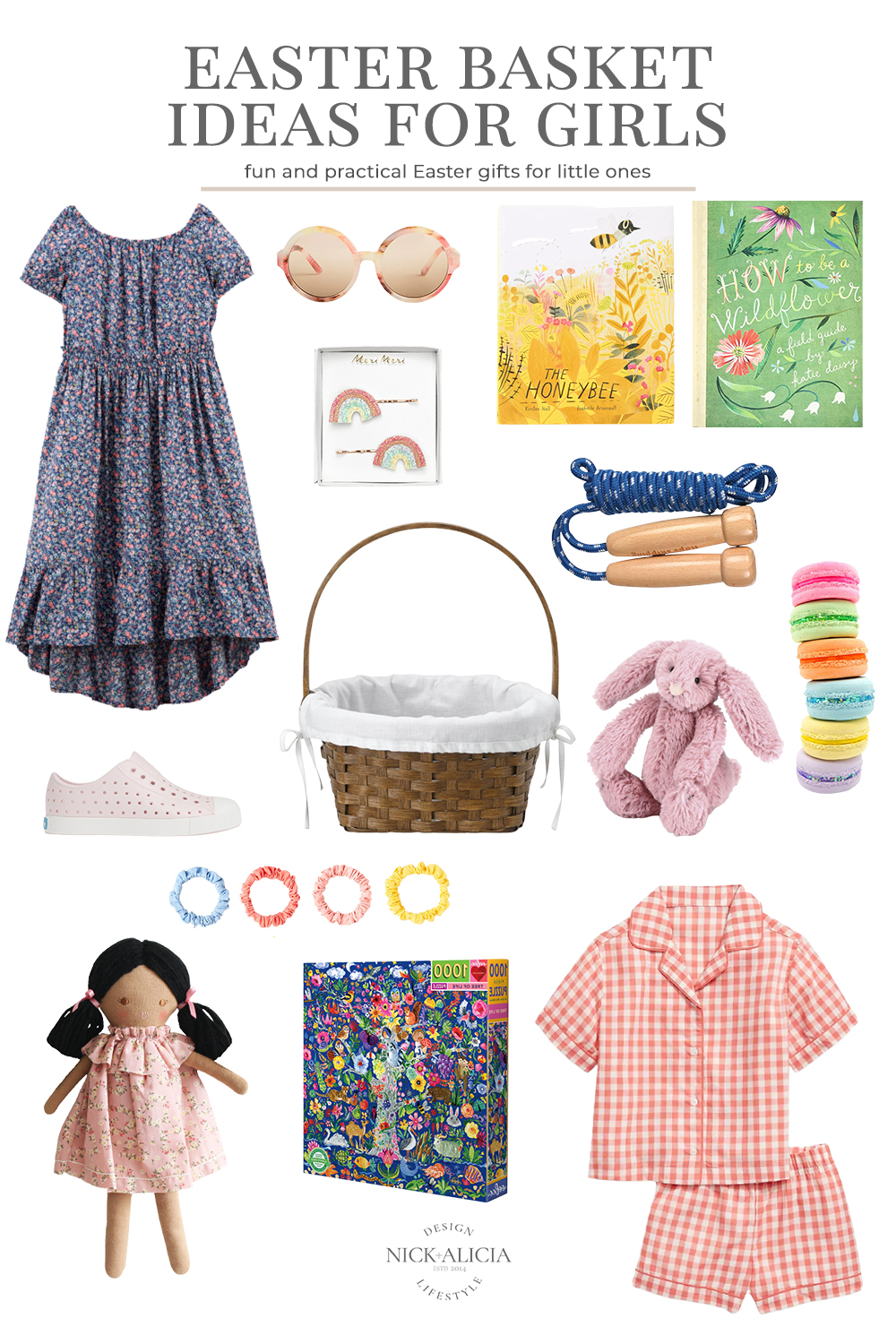 I know it can sometimes feel overwhelming choosing gifts for our little ones. There are so many different toys and activities to choose from, or sometimes it feels like our kids already own every toy ever made. I find when I rely on these seven items I create gift baskets that are fun, practical, and well-loved.
I've rounded up some of the sweetest Easter gift ideas for kids I could find so you can choose the pieces your little one will love!
Easter Basket Gift Ideas for Kids