When we transitioned Ella from her nursery to a big girl bedroom, we promised Zoe we would give her bedroom an update as well. We designed Zoe's bedroom in 2017 so it's no doubt she was feeling ready for a change, and working on both girls' bedrooms at the same time worked in our favour as we managed to swap a few pieces from room to room.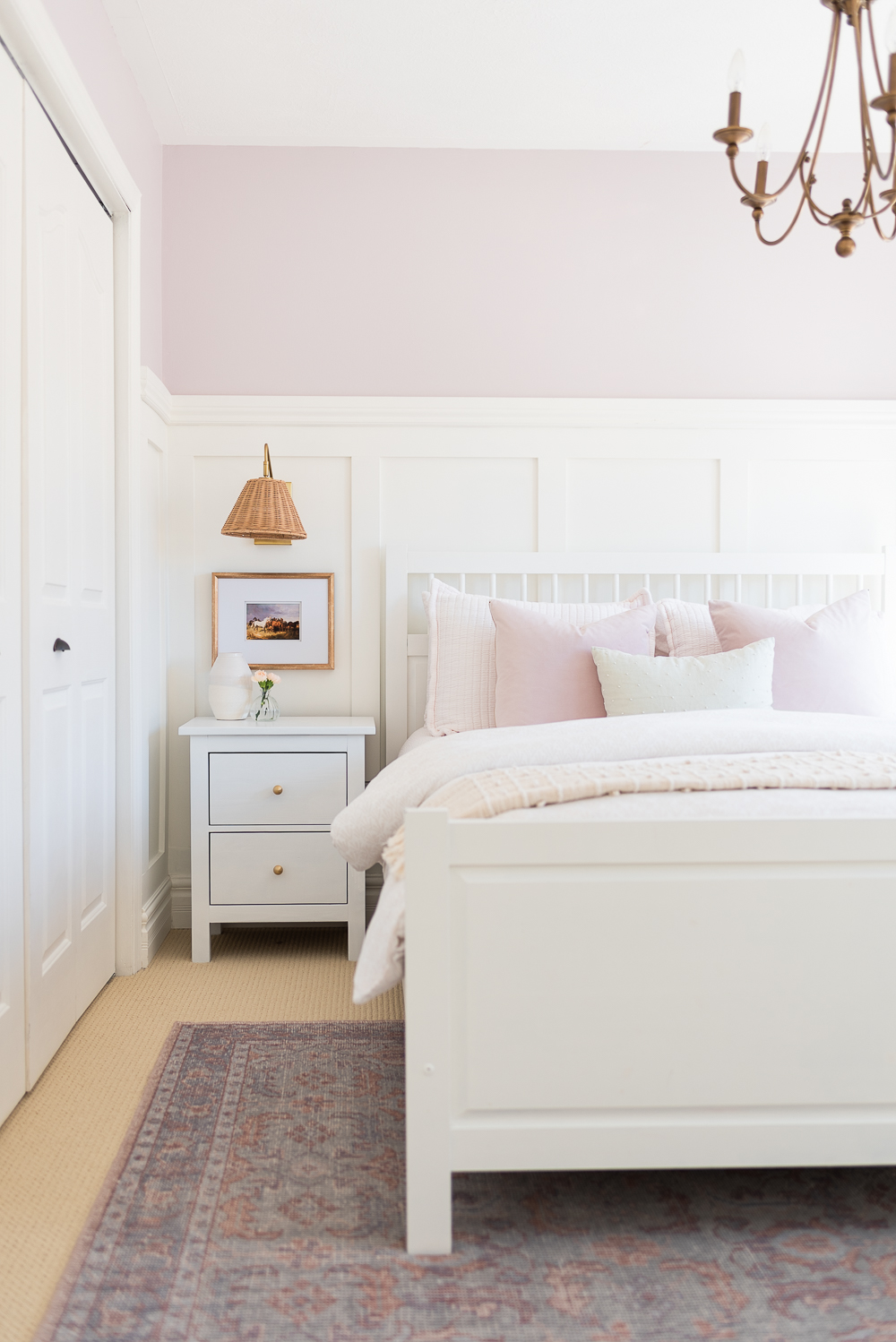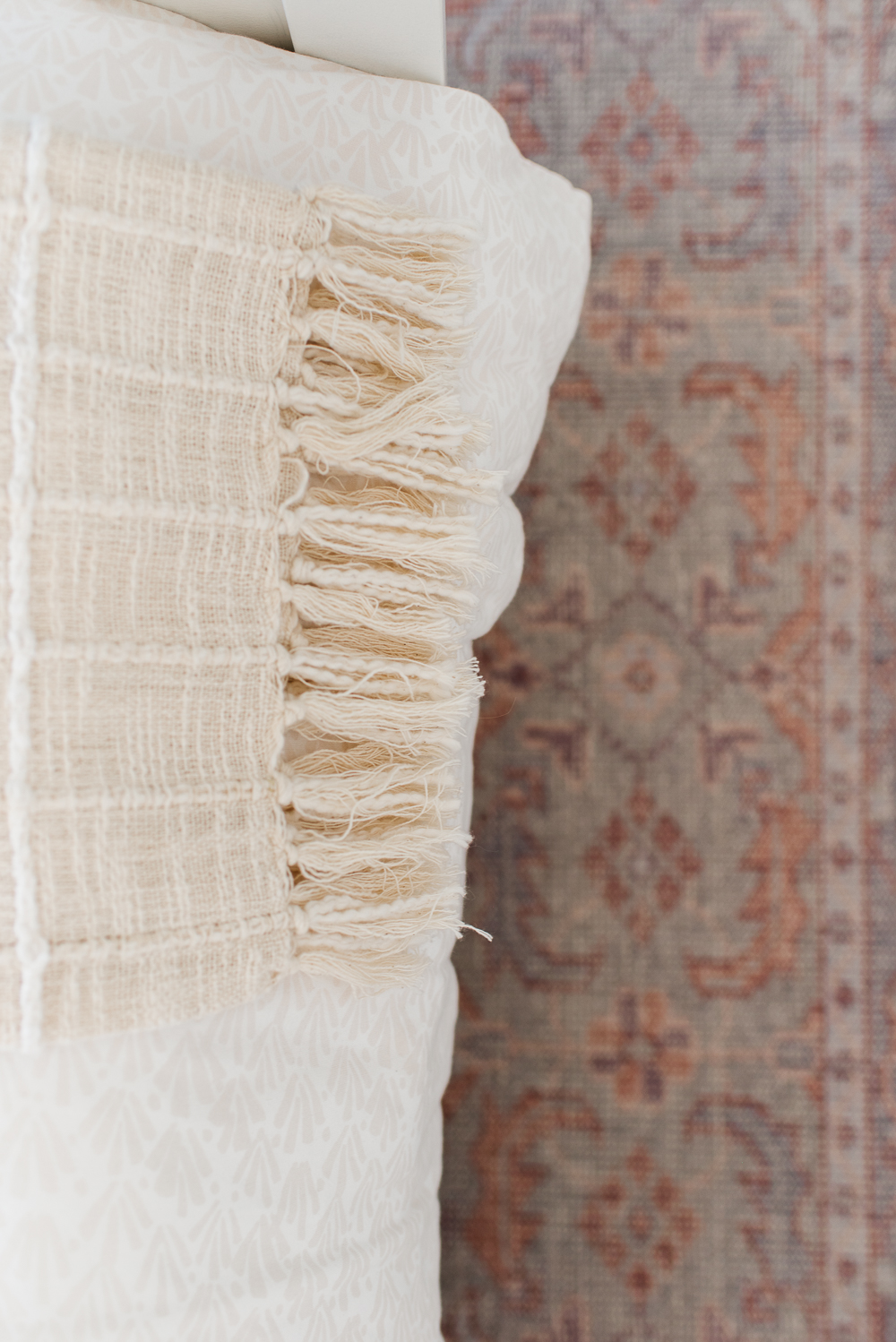 The Finishes
Over the years we've installed board and batten wainscoting throughout our home as a design element to add character. It's in our living room and dining room, and we also added it to both of our girls' bedrooms to create a feeling of cohesion and flow from room to room.
The trim and board and batten wainscoting throughout our home is painted Simply White by Benjamin Moore. It's a lovely shade of warm white that we've used throughout our house.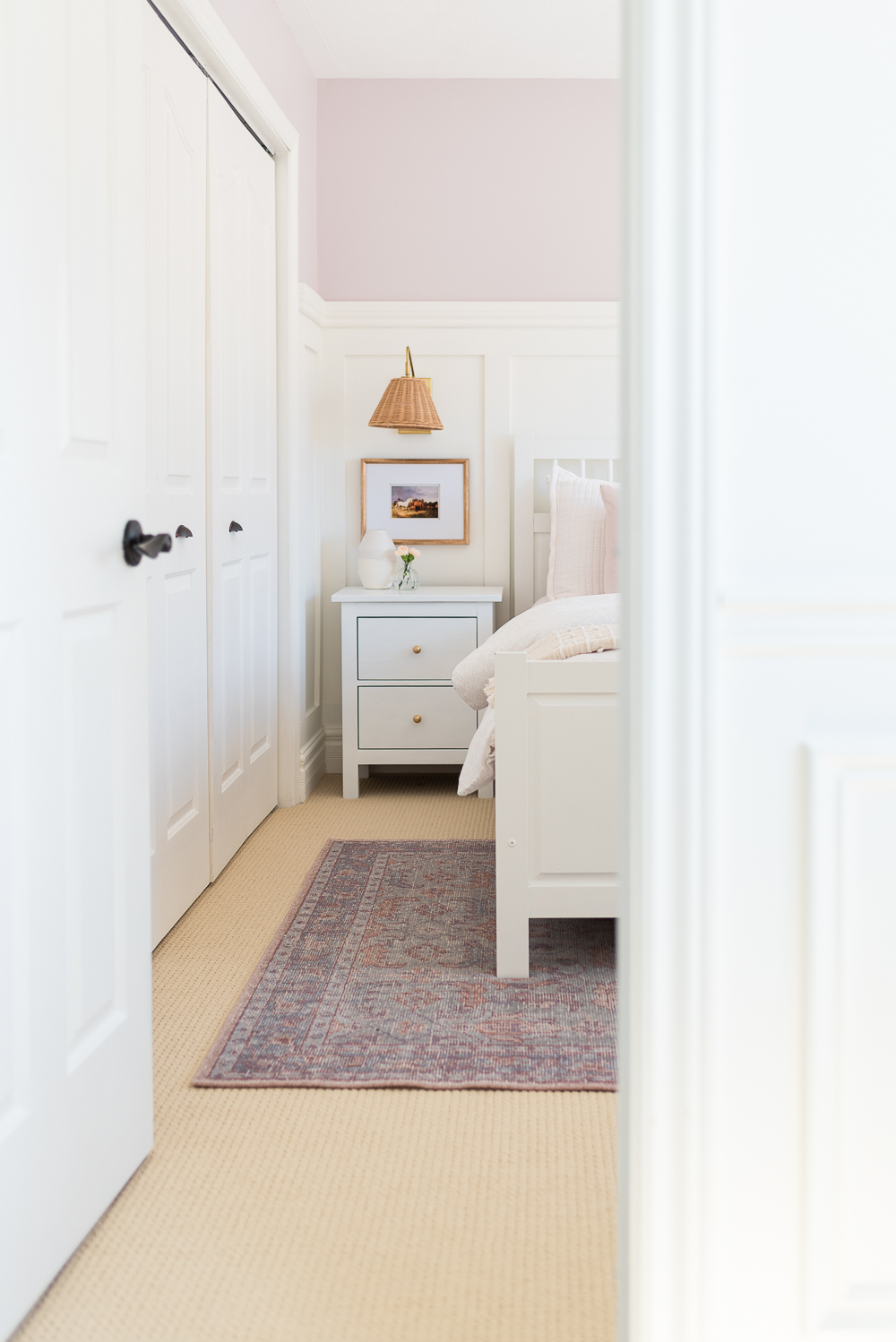 As we were discussing Zoe's bedroom update, she asked that we incorporate her favourite colour, purple. So, we covered her beautiful pink walls in an equally beautiful shade called Hint of Violet by Benjamin Moore. Choosing the right shade of purple for her bedroom was tough as I wanted a colour that was muted and classic, rather than bright and bold. After testing a number of purple paint colours, Hint of Violet was the clear winner. It is a soft shade of lilac with a hint of gray undertone. It looks so beautiful in her room.
The Furniture
We kept Zoe's existing bed and dresser as they are still in great condition, although she did need new bedside tables as we moved hers to Ella's bedroom. We were able to use the old nightstands from our room as Nick recently built us new ones (see them here).
The only change we made was giving the nightstands a fresh coat of white paint and replacing the hardware with these brass knobs for a more sophisticated look.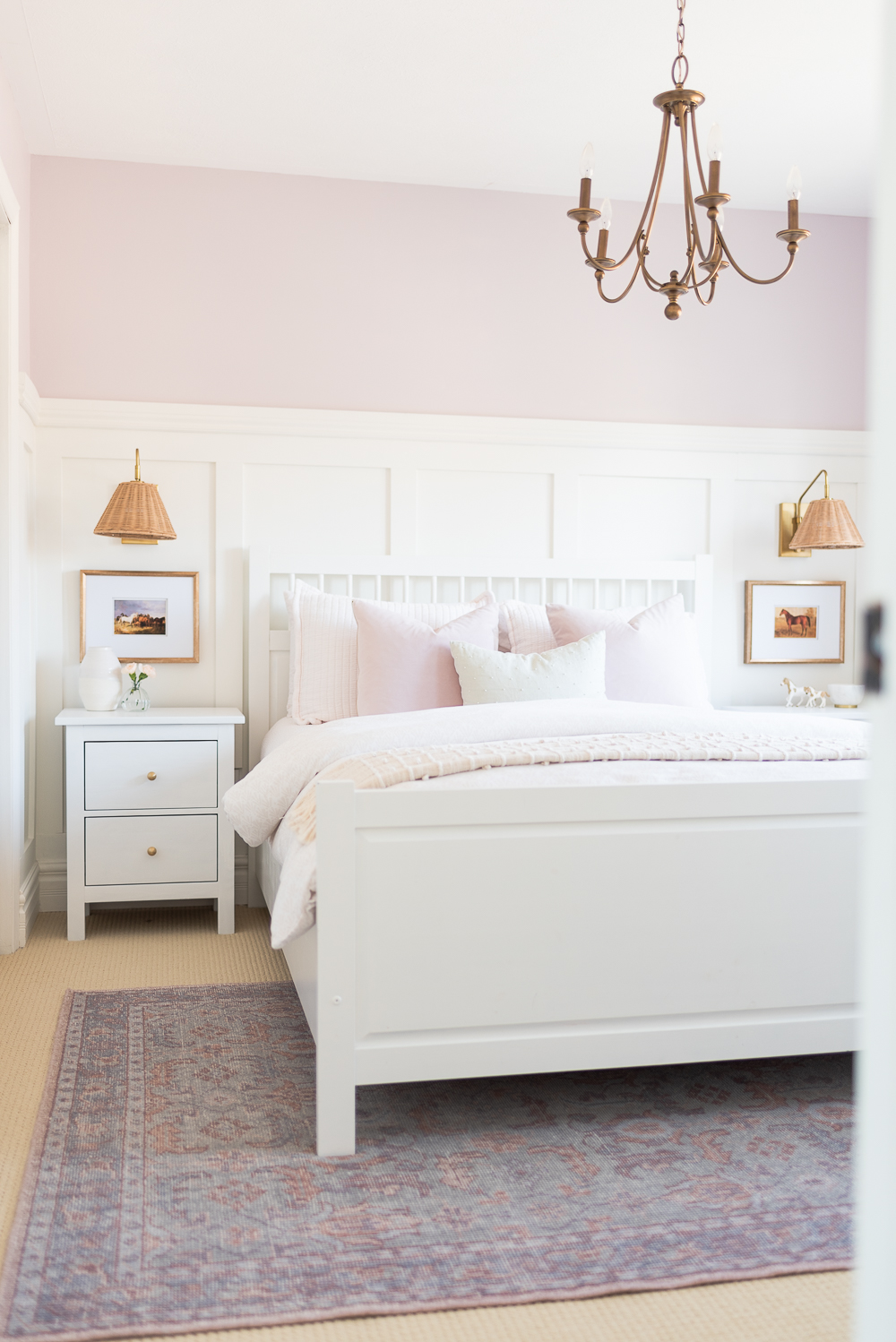 The Details
The details are where we really made some changes to Zoe's bedroom to reflect her personality.
She's really taken an interest in horses lately. She started riding lessons last year and we even celebrated her birthday this year with a horse-themed party. It's a hobby she absolutely loves so I was excited to incorporate her passion into her new space.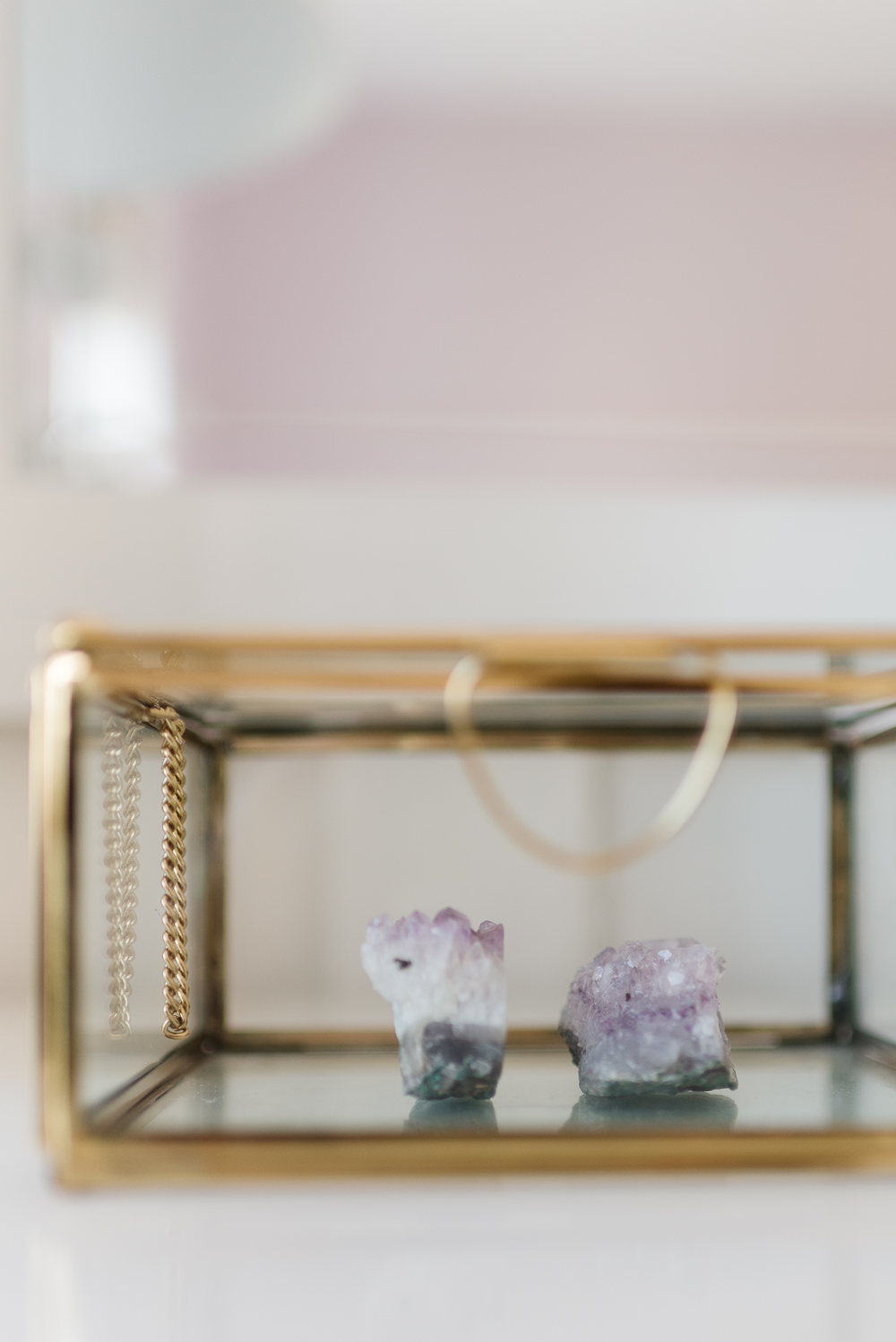 There are some really beautiful equestrian-themed pieces available, but I found them to also be very expensive. I knew I could give her the same look at a much lower price point if I started thinking creatively.
One of my favourite ways to source inexpensive art is by purchasing vintage prints from Etsy. I found a number of horse and equestrian art prints available that look just like the designer wall art she requested. The prints look even better printed on canvas and displayed in brass vintage-inspired frames.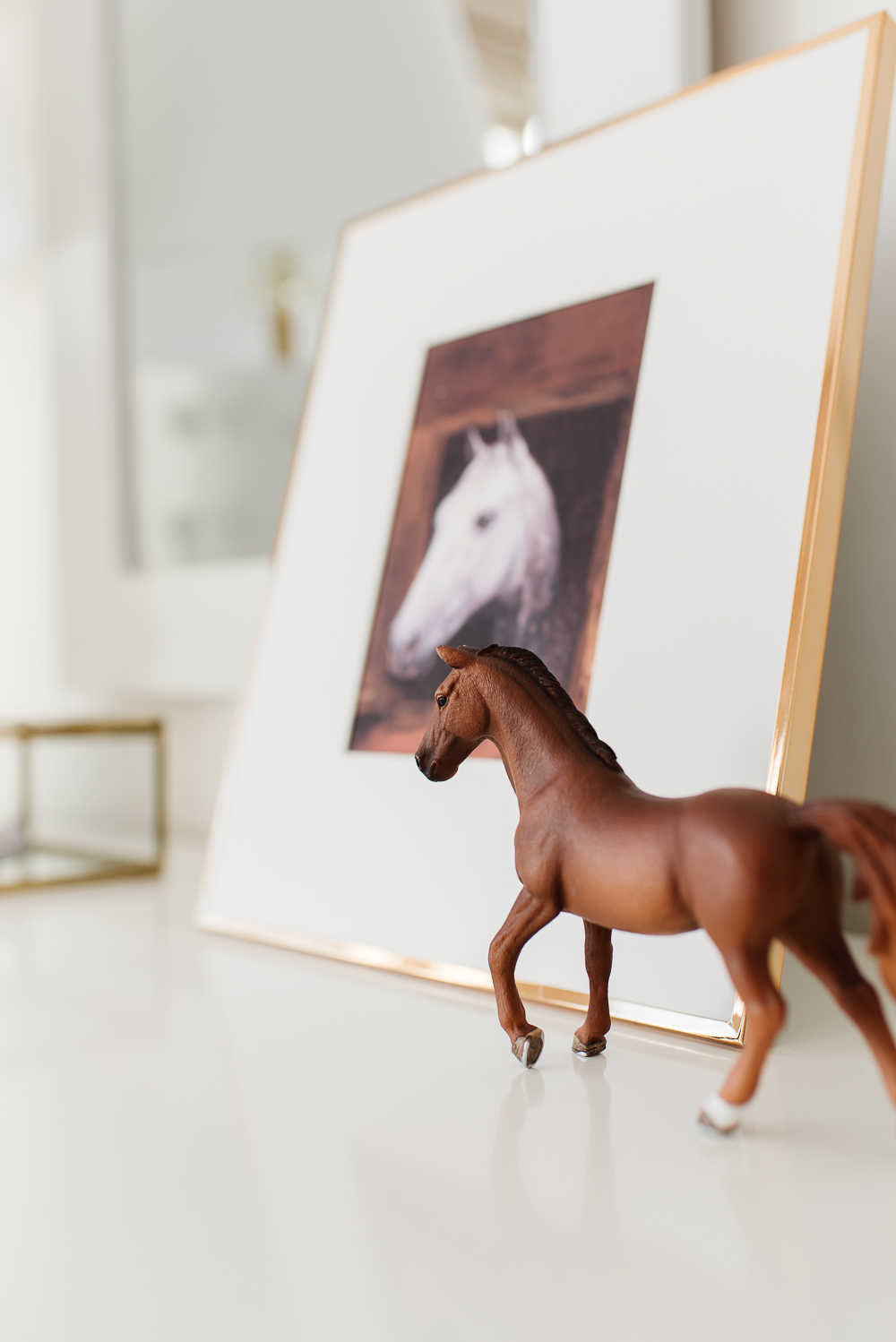 I also made use of her toy horse collection by placing a few of her favourites around her room. It's a sweet nod to her passion, while still remaining inexpensive and easy to change in the years to come.
Brass sconces with wicker shades are probably my favourite addition to her space. They elevate her bedroom and will grow with her through the years. I love how the wicker shades add texture and play off the colour of her window shades.
Lighting is one aspect of a kid's bedroom that can be either an investment or an inexpensive addition. While the sconces were definitely an investment, I found a great dupe (at HomeSense) for this playful designer lamp. It's a fun piece that adds a playful touch to her room.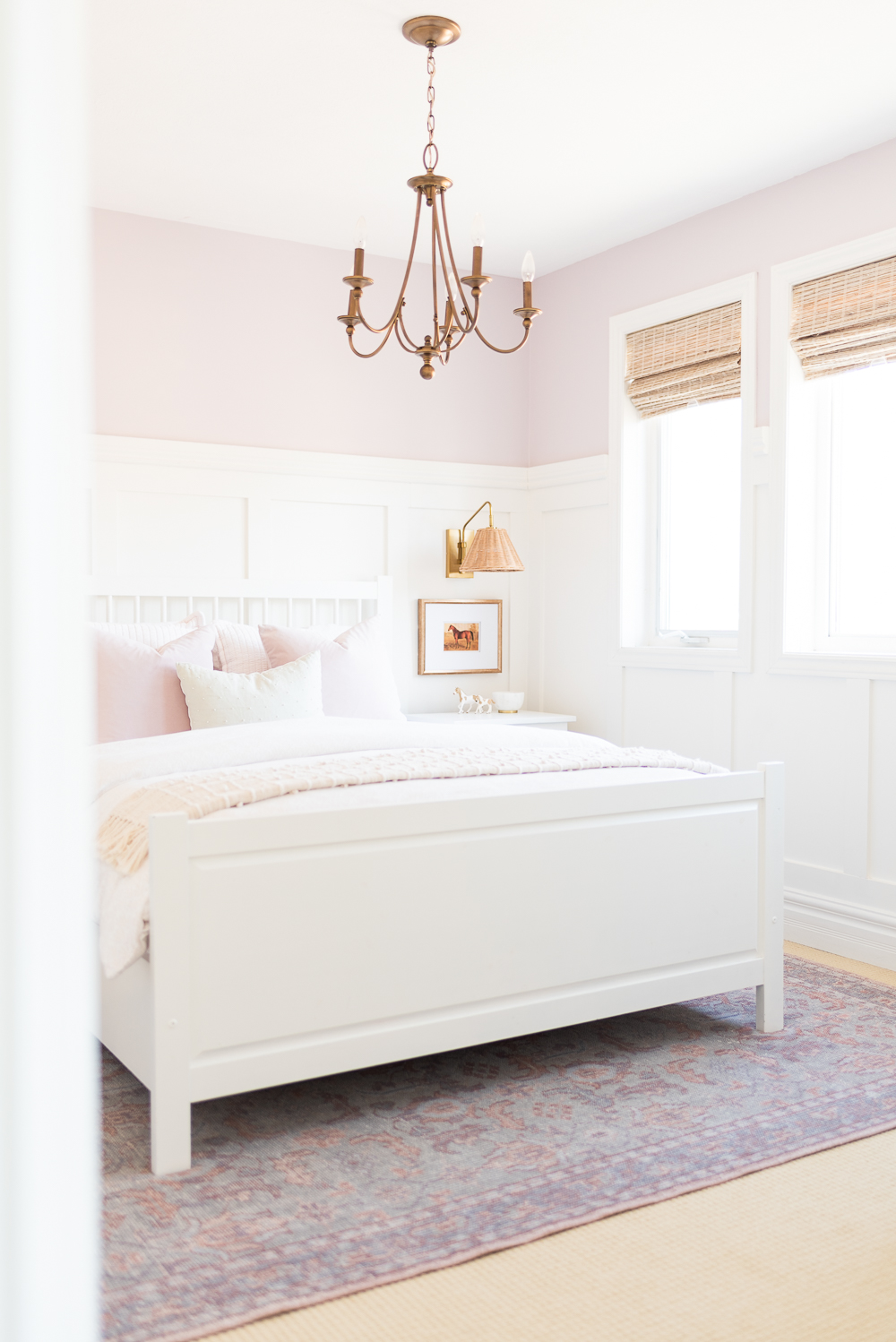 We kept Zoe's existing bedding, as it's still in great shape and the colour goes so well with her rug. I did add a new pillow to her bed, its soft colours and textured dots are a fun addition to her more sophisticated bedroom.
You might recognize the wool rug in shades of mauve and rose, as it used to belong to Ella (see it here). I knew when the girls essentially switched colour pallets for their bedrooms, this beautiful rug would look amazing in Zoe's space. It is an investment piece so I knew we had to reuse it when Ella decided she no longer wanted a purple bedroom.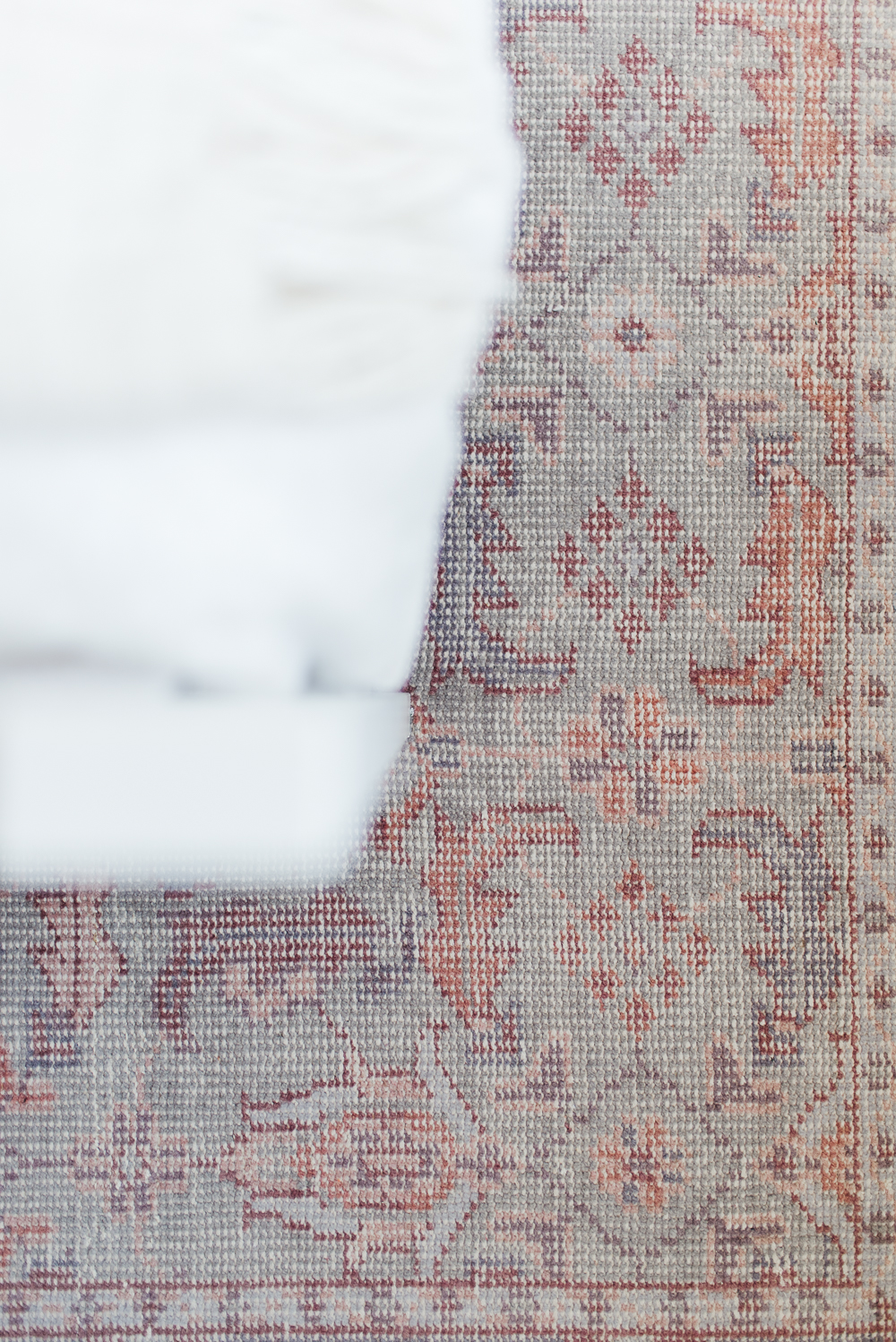 Just like Ella's bedroom, I will continue to add pieces to Zoe's room as I find things that remind me of her. So while her bedroom may never feel complete, I think it's off to a pretty great start!
Details at a Glance
Walls | Hint of Violet by Benjamin Moore
Trim | Simply White by Benjamin Moore