Designing and decorating kids' bedrooms that are full of personality, pattern, and interest is easy with these simple tips.
Decorating kids' bedrooms can be a challenge. It's a fine balance between incorporating their favourite things and creating a space that feels cohesive and will grow with them. Over the years I've decorated two nurseries (see Ella's nursery here), a sweet bedroom for Zoe, along with a recent update, and a big girl bedroom for Ella.
I've found I really enjoy decorating kids' bedrooms, it gives me the opportunity to have a little more fun with colours and patterns while stepping out of my comfort zone. As always, there are a few tips I follow to make decorating a kid's space simple, budget-friendly, and fun.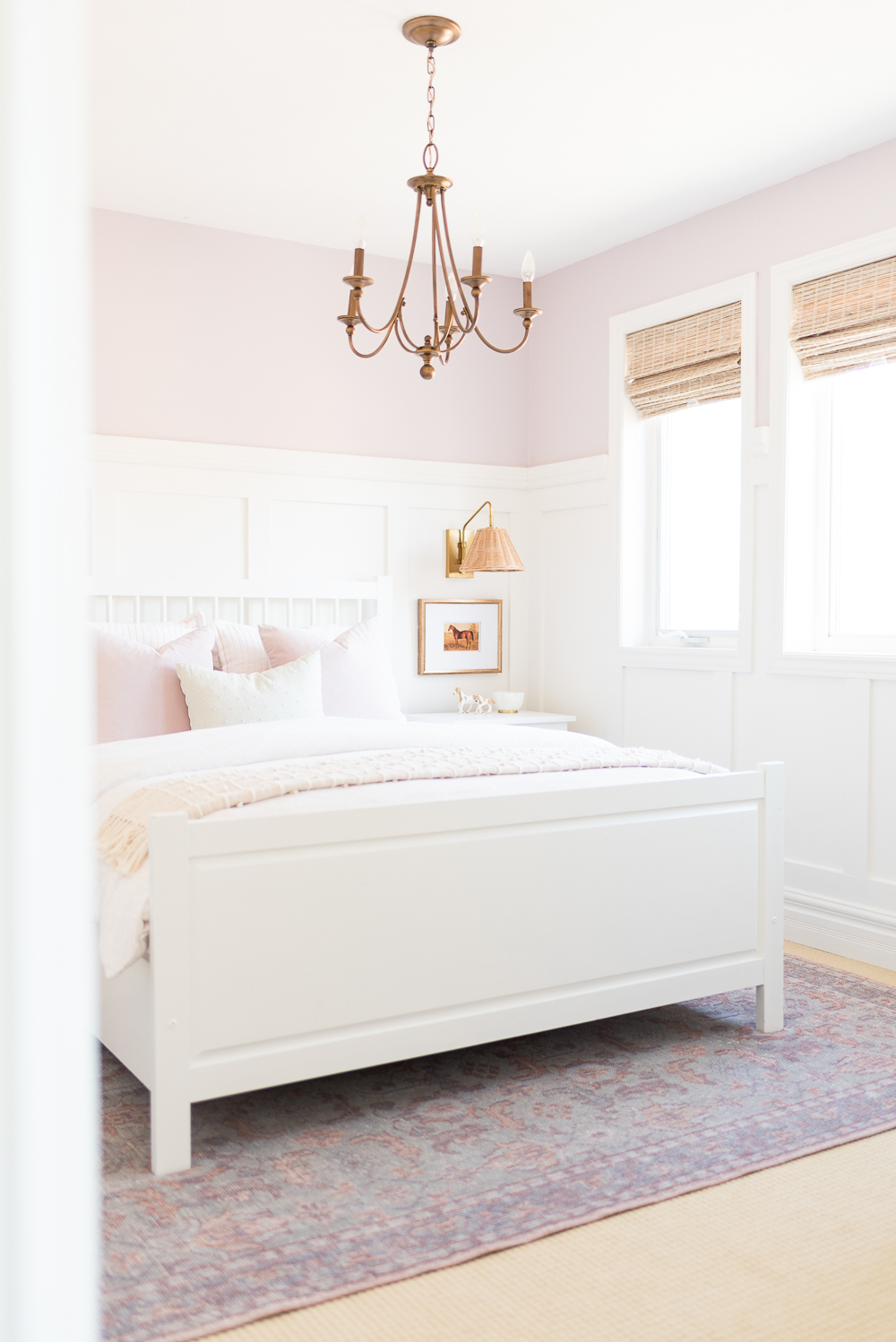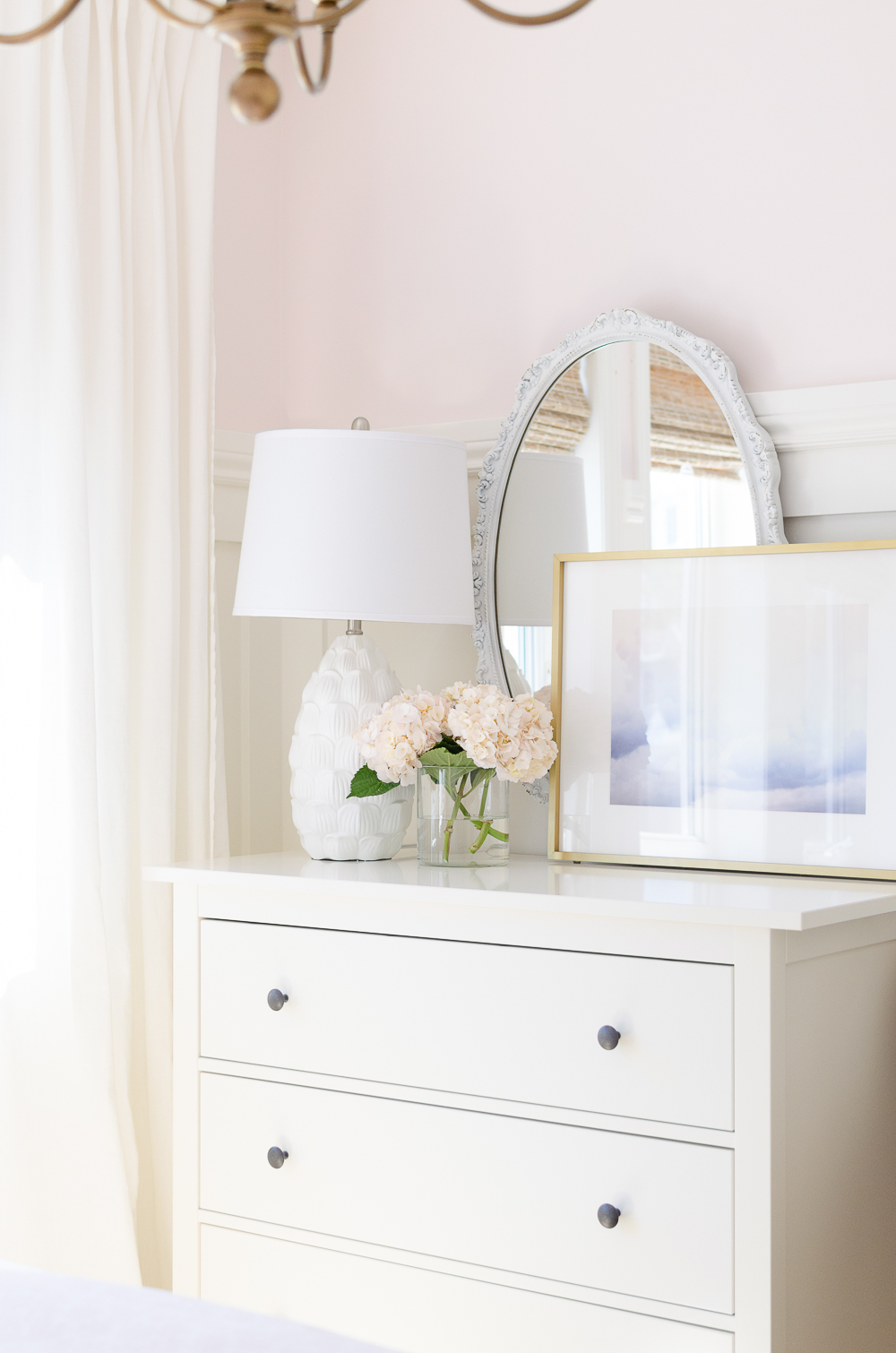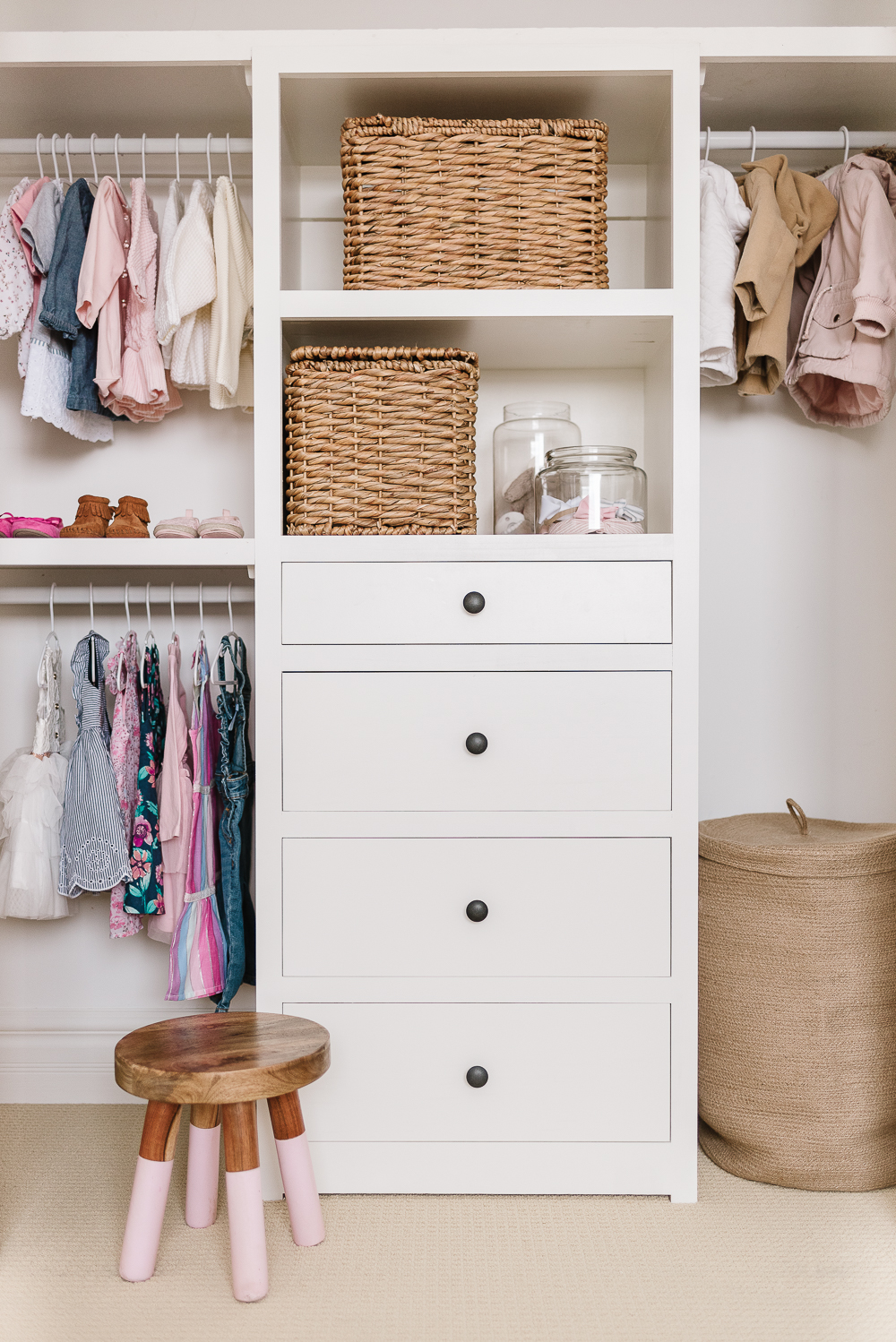 Tips for Designing and Decorating Kids' Bedrooms
Their Ideas and Opinions Matter
This is a big one! It's really easy to take charge and decorate your little one's bedroom without asking for their input. After all, you likely already know their interests and want to create a space that feels cohesive with the rest of your home. And honestly, the prospect of asking for your little one's input can be a bit daunting. We know kids can have some really big opinions, and those opinions don't always mesh with yours. But I've found it's really important to include them in the design and decorating process. It will give them a sense of pride in helping to create a space just for them.
Start by taking into consideration their favourite colours and interests, but don't let these ideas play a large role in the design process. Kids' interests often change a lot in a very short time, so it's important to add these elements in a way that is easy to change.
Paint is an easy and inexpensive way to incorporate their favourite colour, while art, toys, and books are budget-friendly ways to incorporate their personality and interests. These are all elements that can be easily changed when your child's interests change too.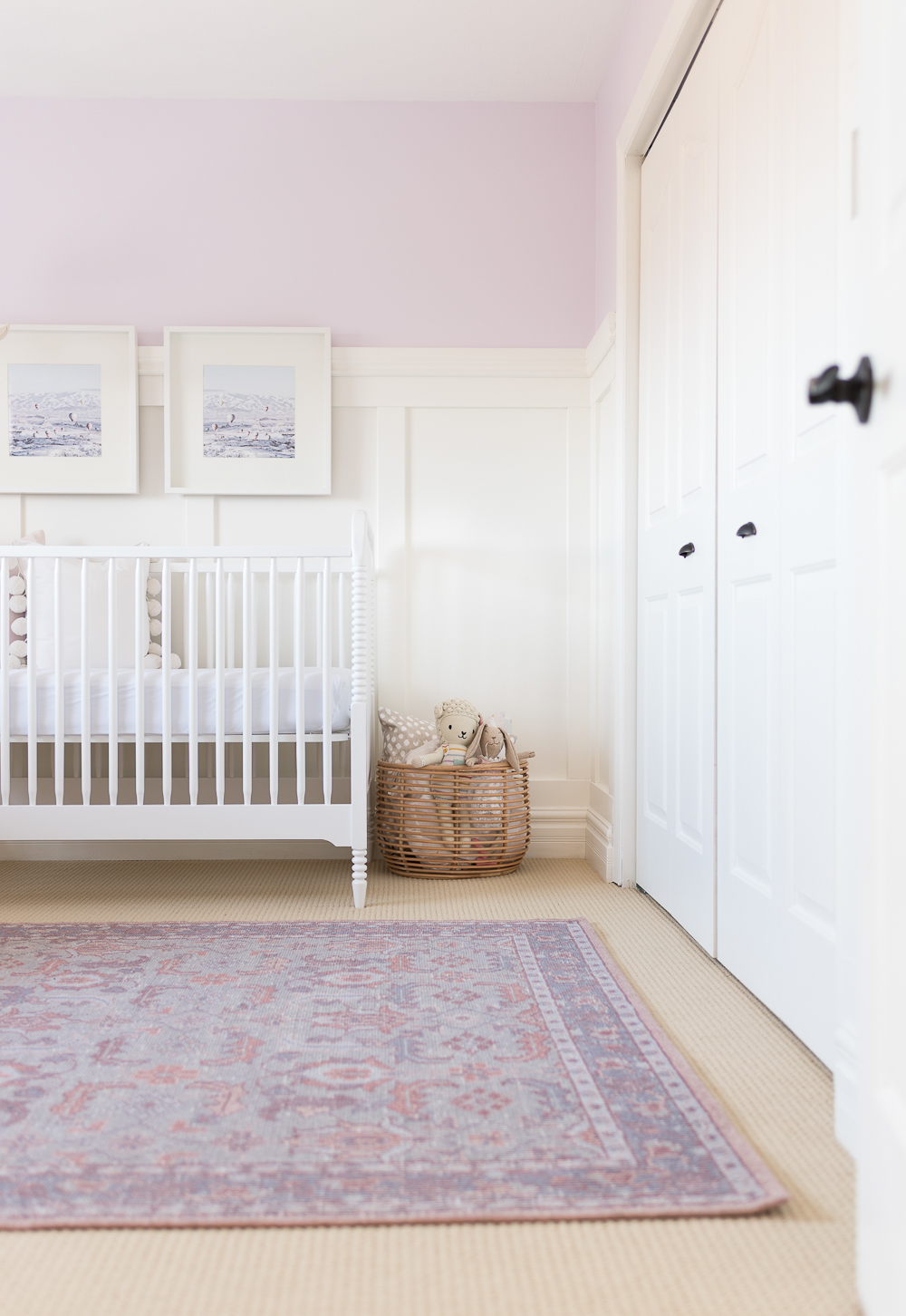 Invest in Pieces That Will Grow with Them
When it comes to large purchases, always invest in pieces that will grow with your child. Choose furniture that is classic and neutral and lighting that feels timeless. These are the pieces that will provide a neutral base for your little one's bedroom and become the starting point for layering in colour and personality.
See how we did this with Ella's gender-neutral nursery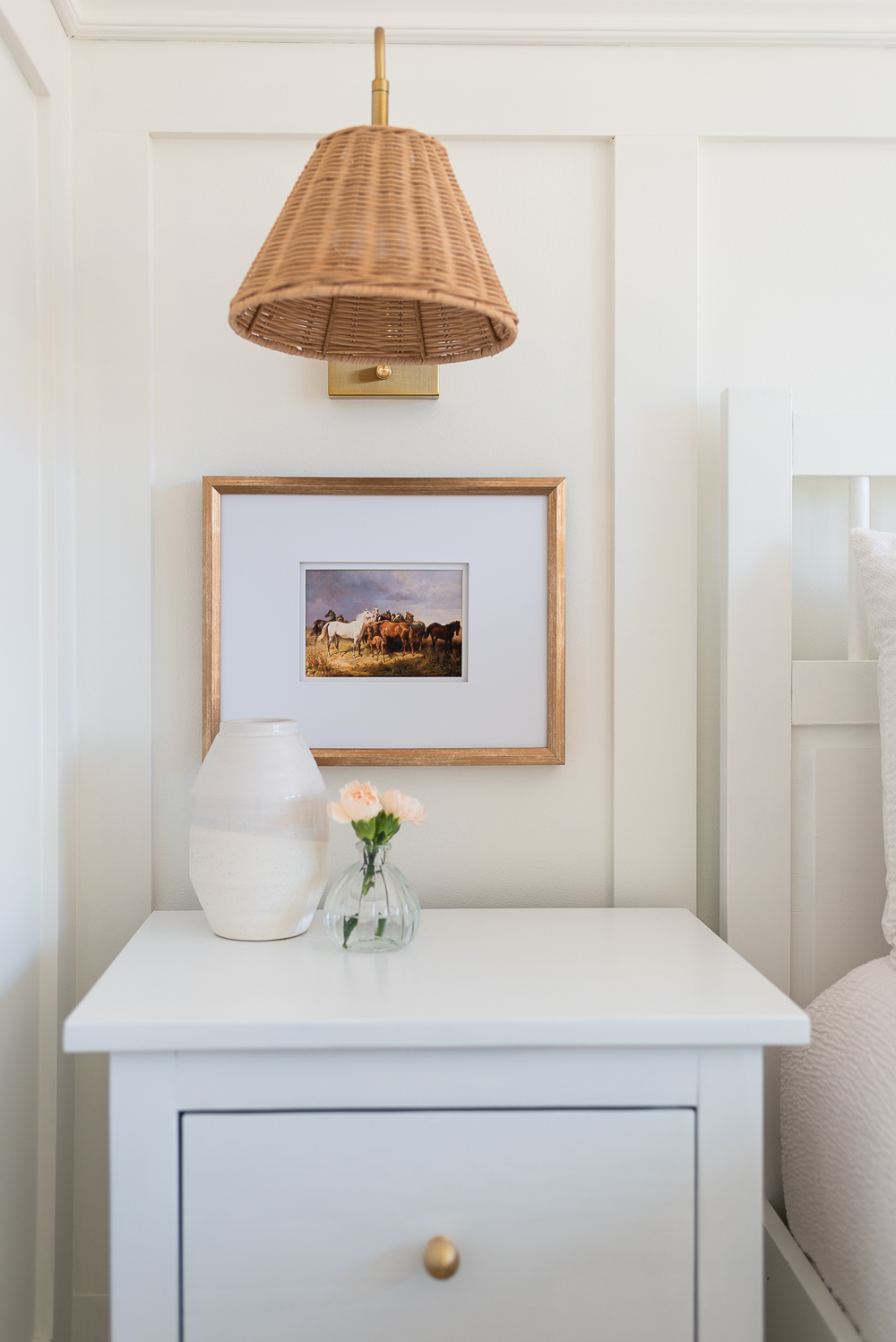 Play with Pattern and Texture
Kids' bedrooms provide us with the chance to have a little more fun in the way of colours, patterns, and textures. Layering in a mix of patterns and textures in the form of rugs, window coverings, and bedding is an easy way to add a little bit of fun.
See how to choose the best rugs for kids' spaces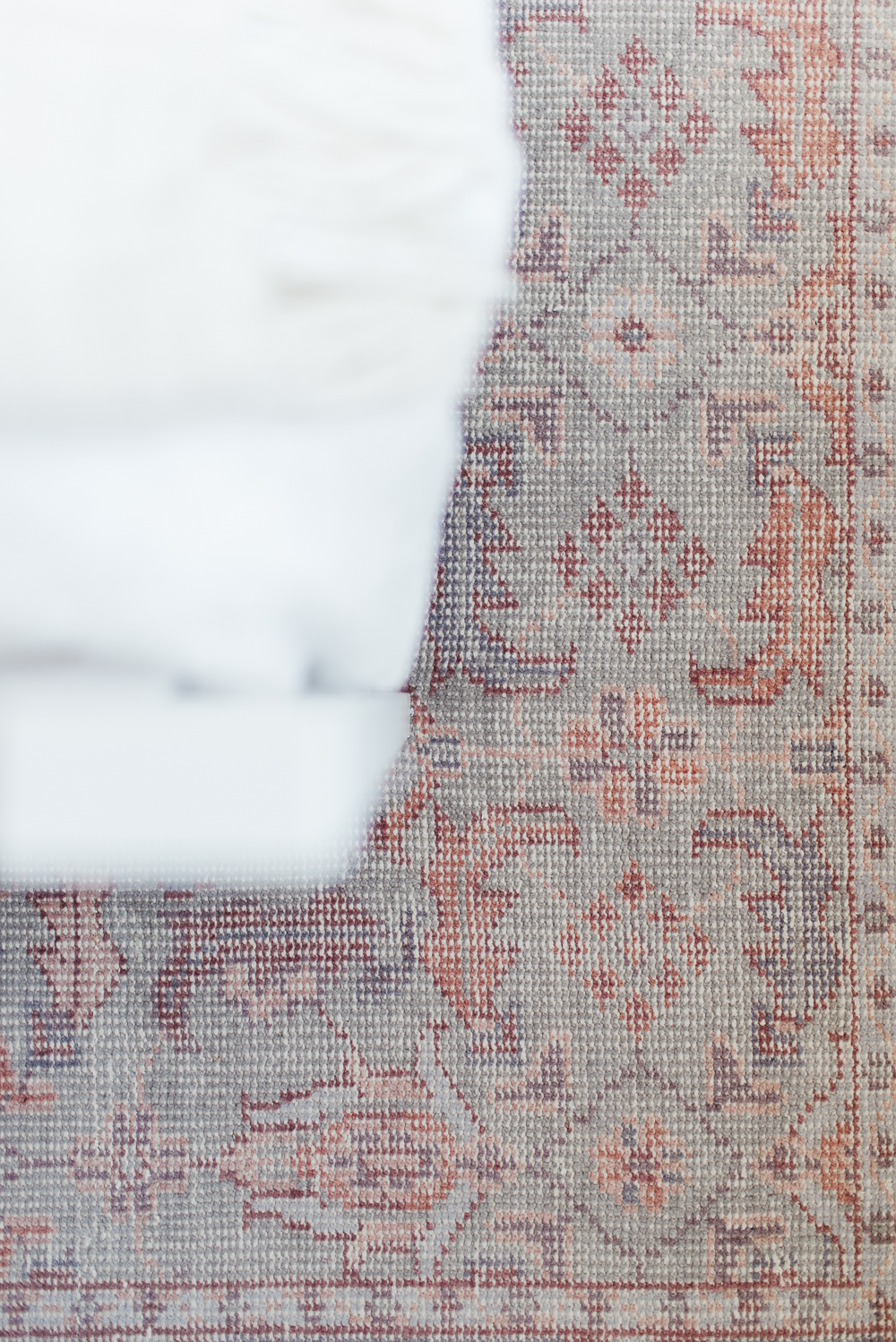 Incorporate Playful Art
Again, art is another easy way to add a little dose of whimsy to any kids' space. There are so many different styles of art available at different price points to choose from. It's a great way to introduce their personality to their bedroom.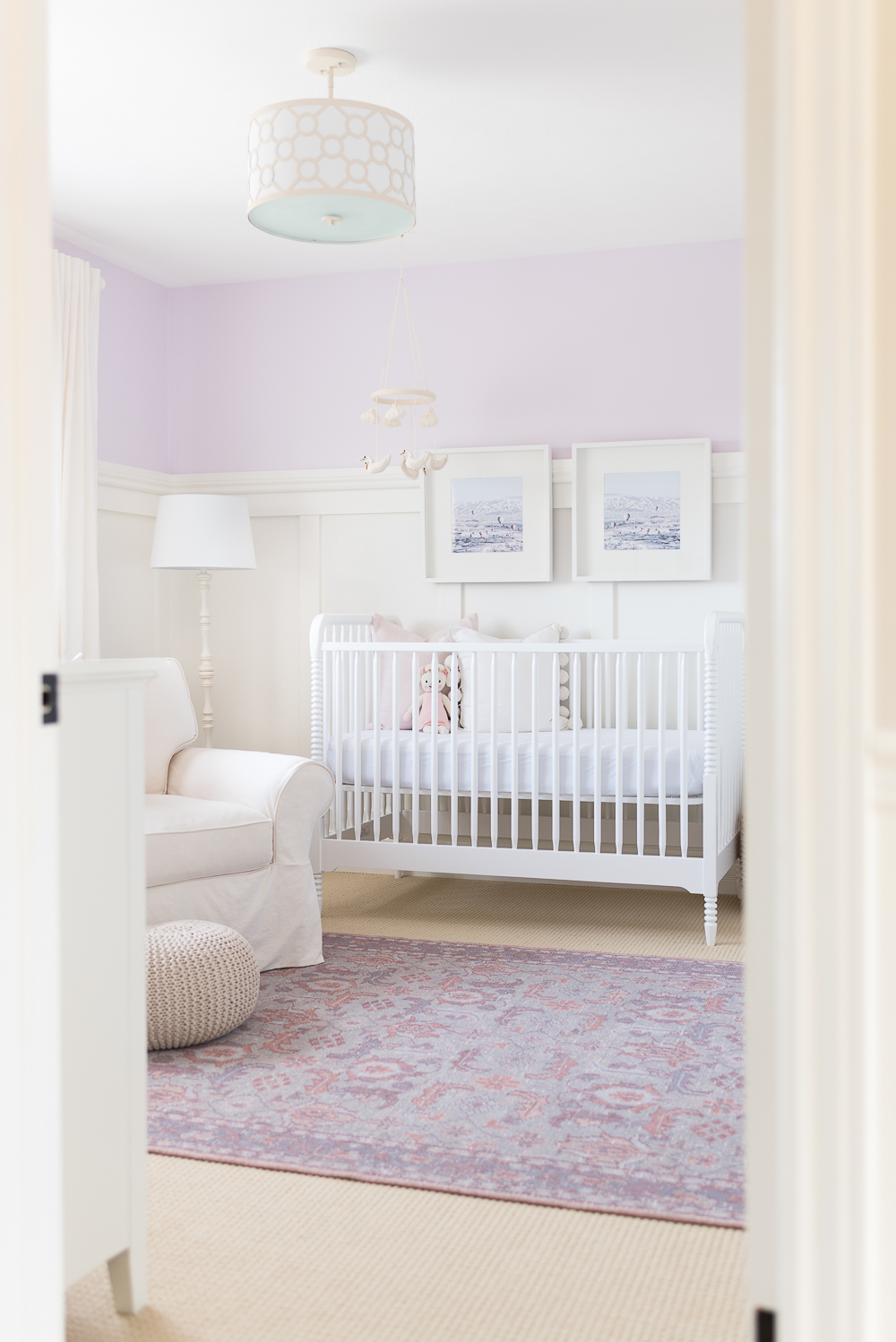 Add Personality
Speaking of personality, obviously, it's important to design a space that reflects your child's personality by incorporating their favourite colour, passions, and hobbies. These can all be reflected in the design of their space with art, toys, mementos, and books.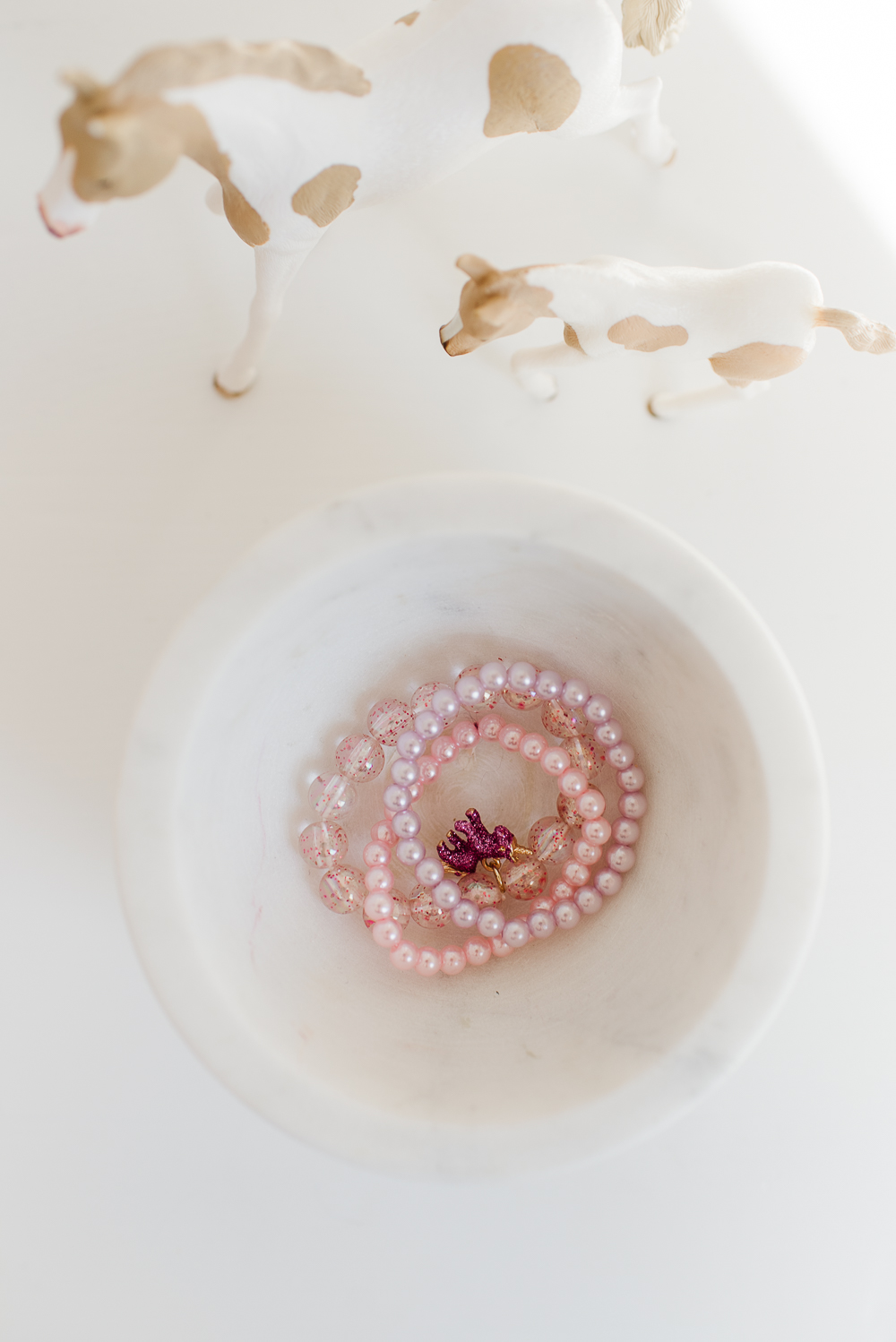 Think About Storage
When designing your child's bedroom, storage should be top of mind. They are inevitably going to have a ton of toys, books, and clothes that will need to be organized. Our girls have a dedicated playroom, but their bedrooms are still always full of their favourite toys.
We designed and built this custom closet for Ella, which has been wonderful for storing and organizing her clothes, books, and toys. Baskets are another great storage option for kids' spaces, they can conceal toys while still keeping them within easy reach.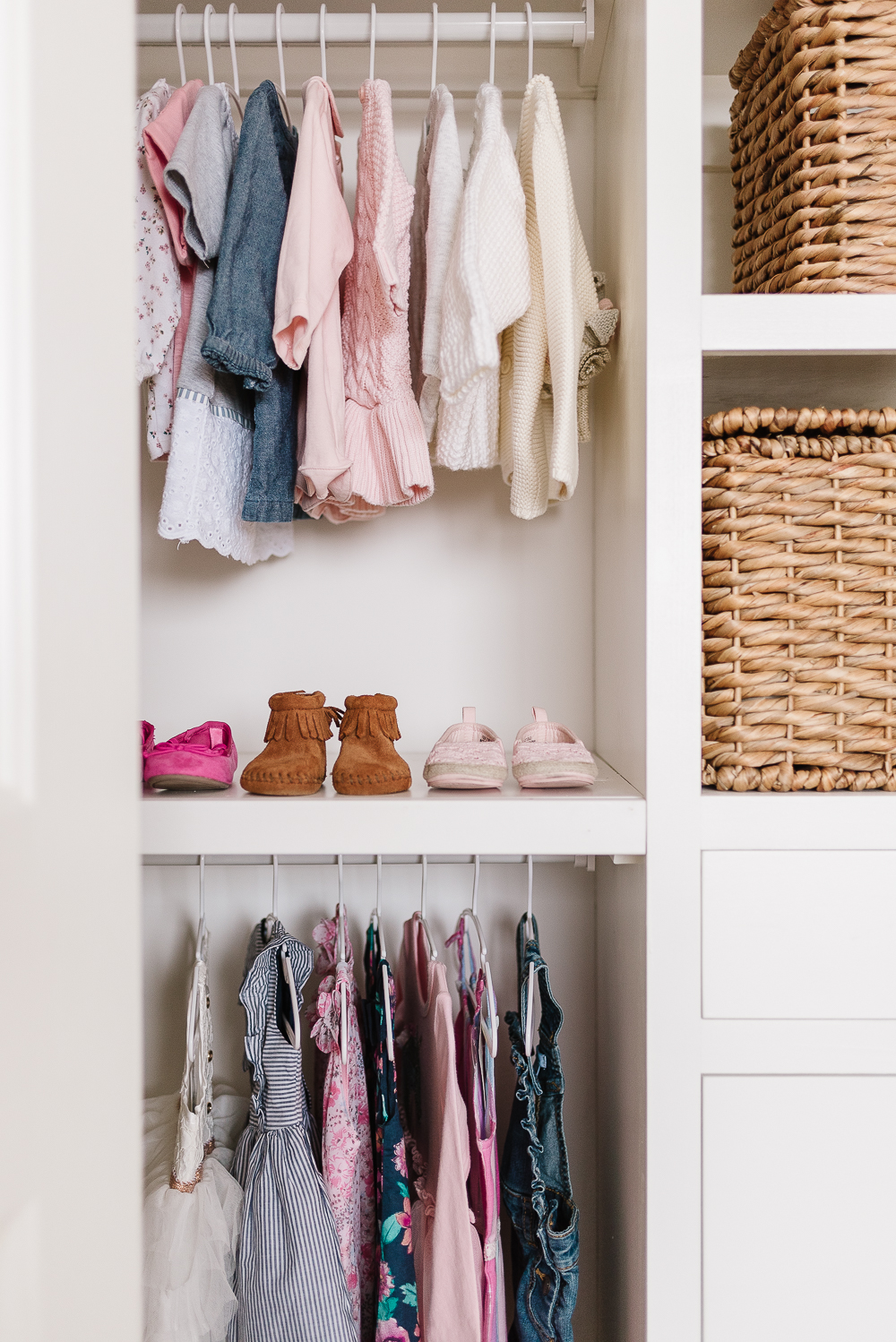 Keep in mind these are only general rules I tend to follow, the most important part of designing and decorating your child's bedroom is to have fun, especially if you can do it together!