Over the past few months, I've been working towards updating our living room. I felt it was time to add a few new pieces to help it feel more complete. I always start with a design plan before making any changes to a space in our home, it helps to keep my ideas organized and the design of our home feeling intentional and cohesive.
Once I am happy with the design I begin collecting the pieces I need to complete the space. If it's a big change and we cannot make all of the changes at once, the design plan helps to keep our initial vision in mind as we slowly work towards the final stage.
We haven't made many changes to our living room in the past few years, and I was craving a space that felt a little more organic and cozy. My goal was to layer in pieces that added warmth and texture to the room while feeling both timeless and current.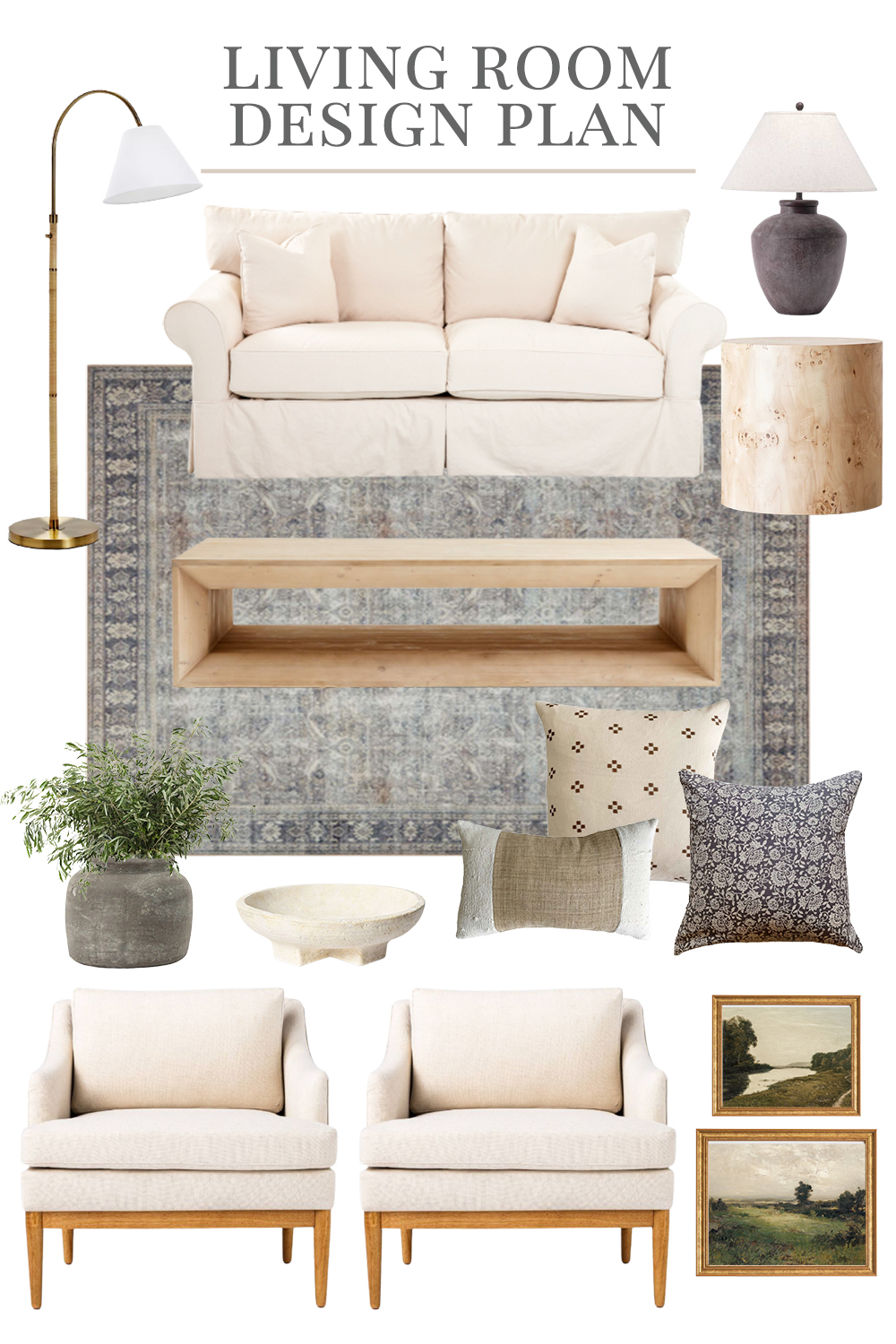 Floor Lamp | Sofa | Table Lamp | Sidetable | Rug | Coffee Table | Vase | Decorative Bowl | Lumbar Pillow | Pillow | Pillow | Chairs | Art | Art
We started this project a few months ago, so it is well on its way to being finished. We can't wait to share the reveal in the coming weeks.