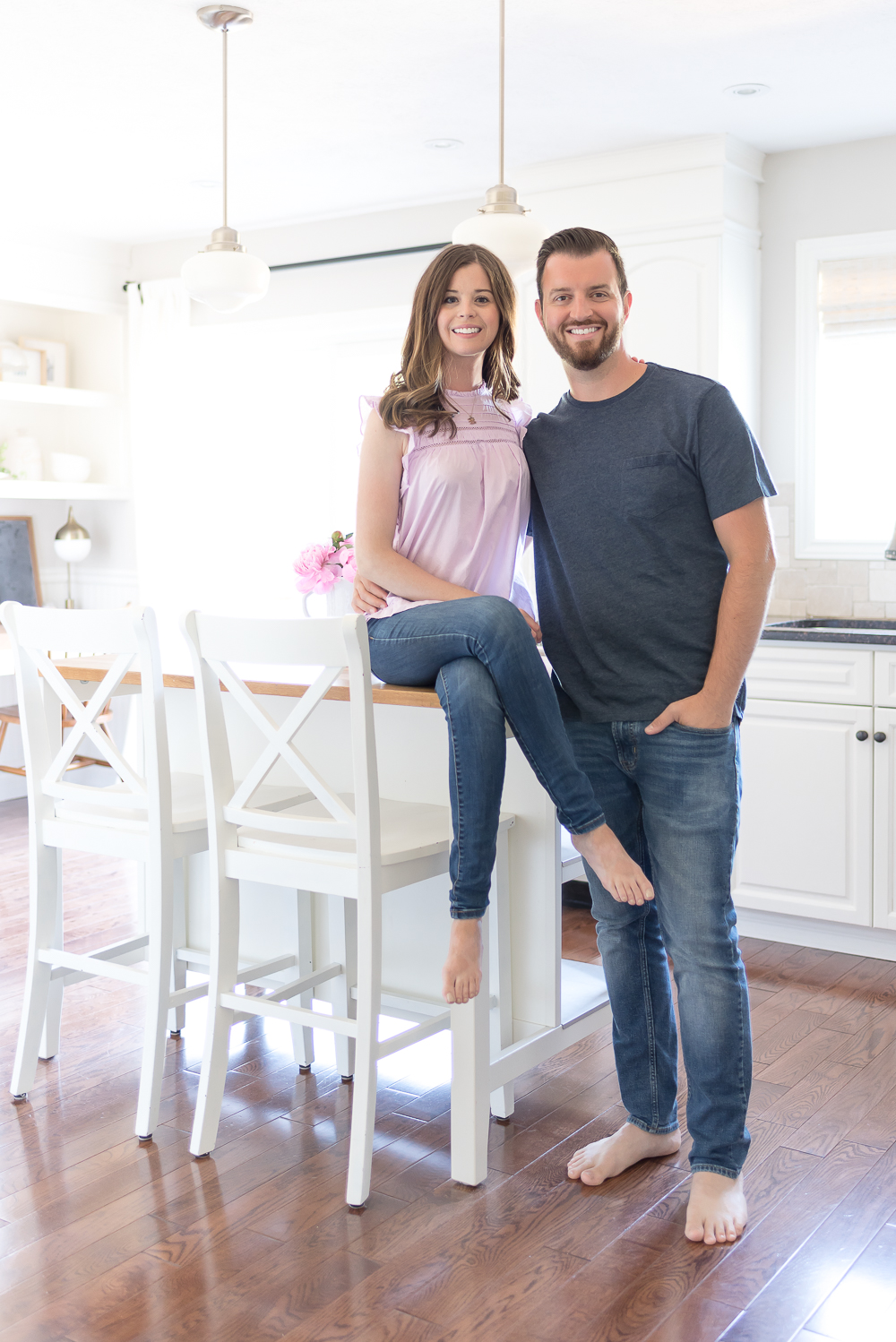 We're Nick and Alicia, husband and wife, parents of two spirited little girls and the co-founders of Nick + Alicia. Together, we have created a space to celebrate everyday life while sharing ideas for design, carpentry and woodworking, entertaining, style, food and all of the little moments in between.
---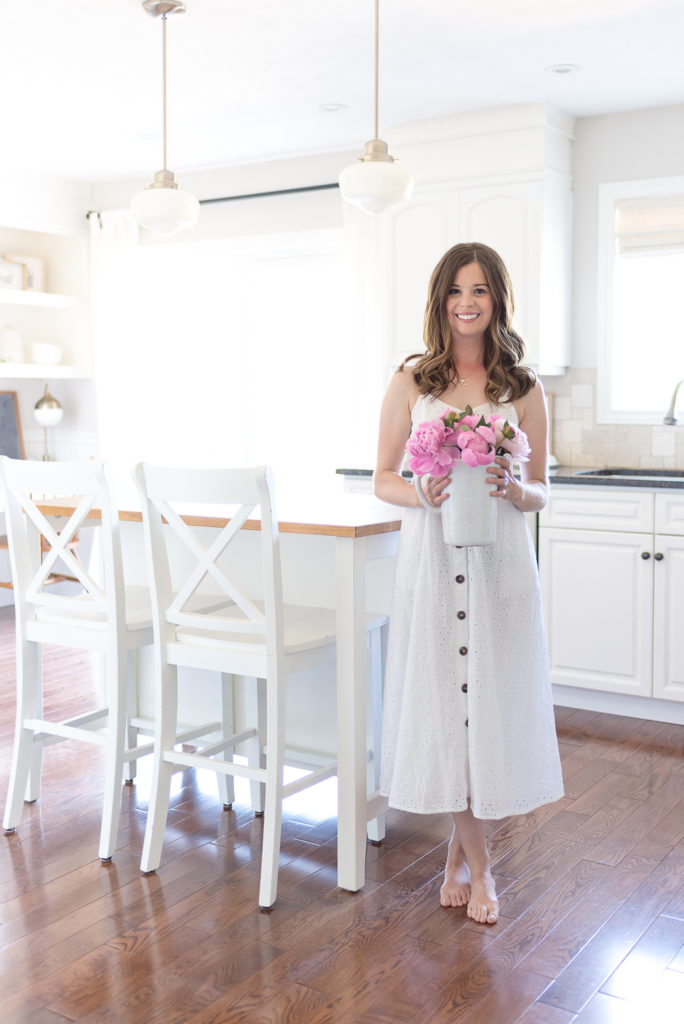 MEET ALICIA
Alicia's fresh and bright style is evident in their light-filled family home. With a mix of classic and feminine details, she has created a space that is not only beautiful but is the center of their busy family life. It's where the couple hosts family and friends for beautiful and effortless gatherings, cook up simple recipes with fresh, seasonal ingredients and create memories with their two girls.

The growth and success of Nick + Alicia has allowed Alicia the opportunity to share her passions while developing her love of photography. When she's not busy photographing the couple's many projects you can find her behind the lens capturing sweet and candid moments of their family.
---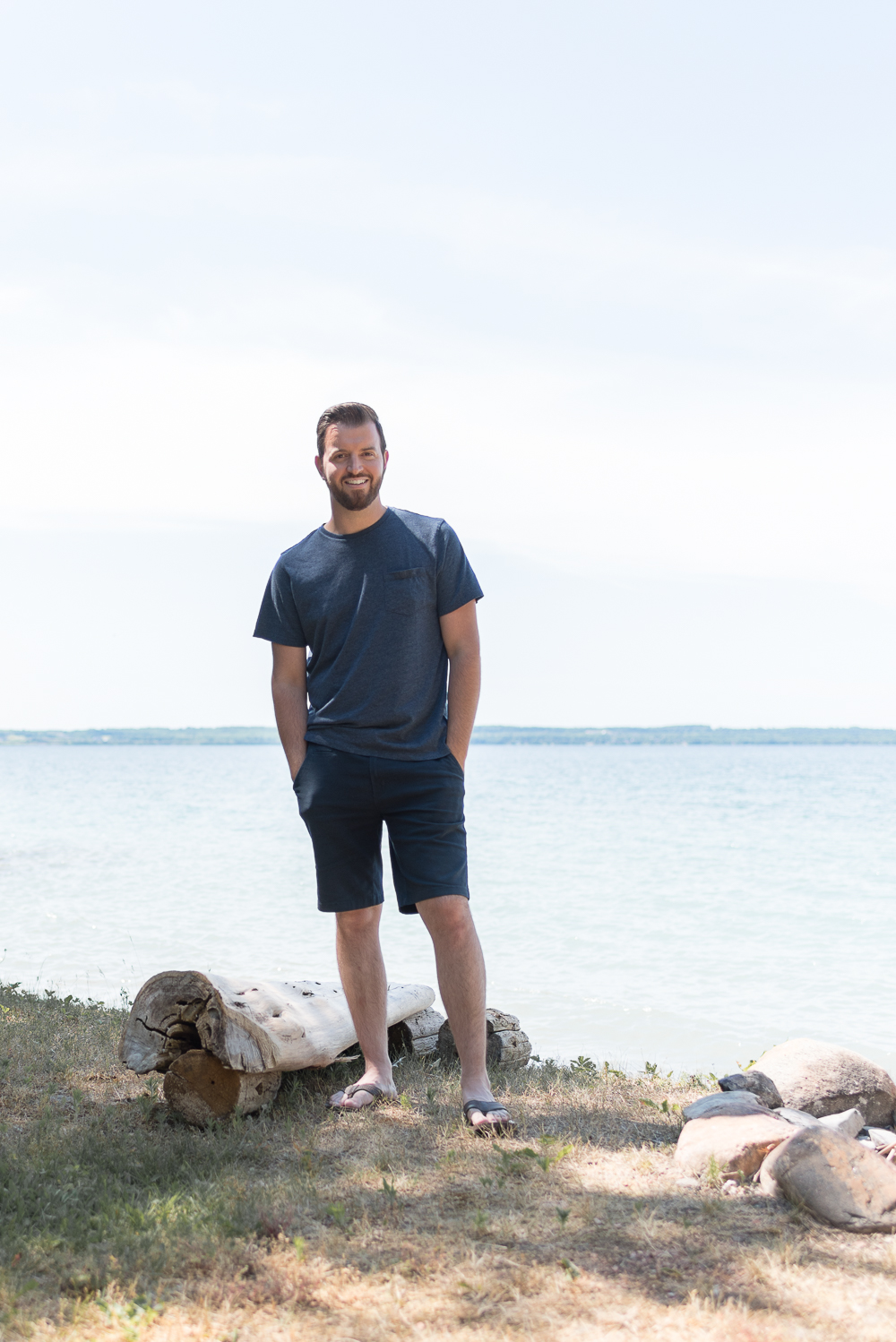 MEET NICK
Nick's passion lies in both the shop and the kitchen. His knowledge and love of carpentry and woodworking have grown exponentially in the past four years. It's all about the details, and Nick strives for perfection with each piece that he builds. Not every project turns out perfect, but with each build, he learns something new to further hone his craft. Most of the projects Nick builds are at the request of Alicia, to which Nick will always respond with a yes. He's not one to shy away from a challenge!

Coming from a family of restaurateurs, the kitchen is another space in which Nick finds himself at home. He's always developing new recipes, flavor combinations, or adding a twist to classic family favorites.