Let's tell a story together…
We love collaborating with companies we love, use and believe in, and that we feel our readers will benefit from. A Burst of Beautiful offer brands an opportunity to promote their products and services to connect with a relevant and engaged audience. We employ a combination of captivating storytelling and gorgeous photography to tell your brand's own unique story.
Who we work with…
We have worked with or are currently working with many top brands to create successful marketing executions.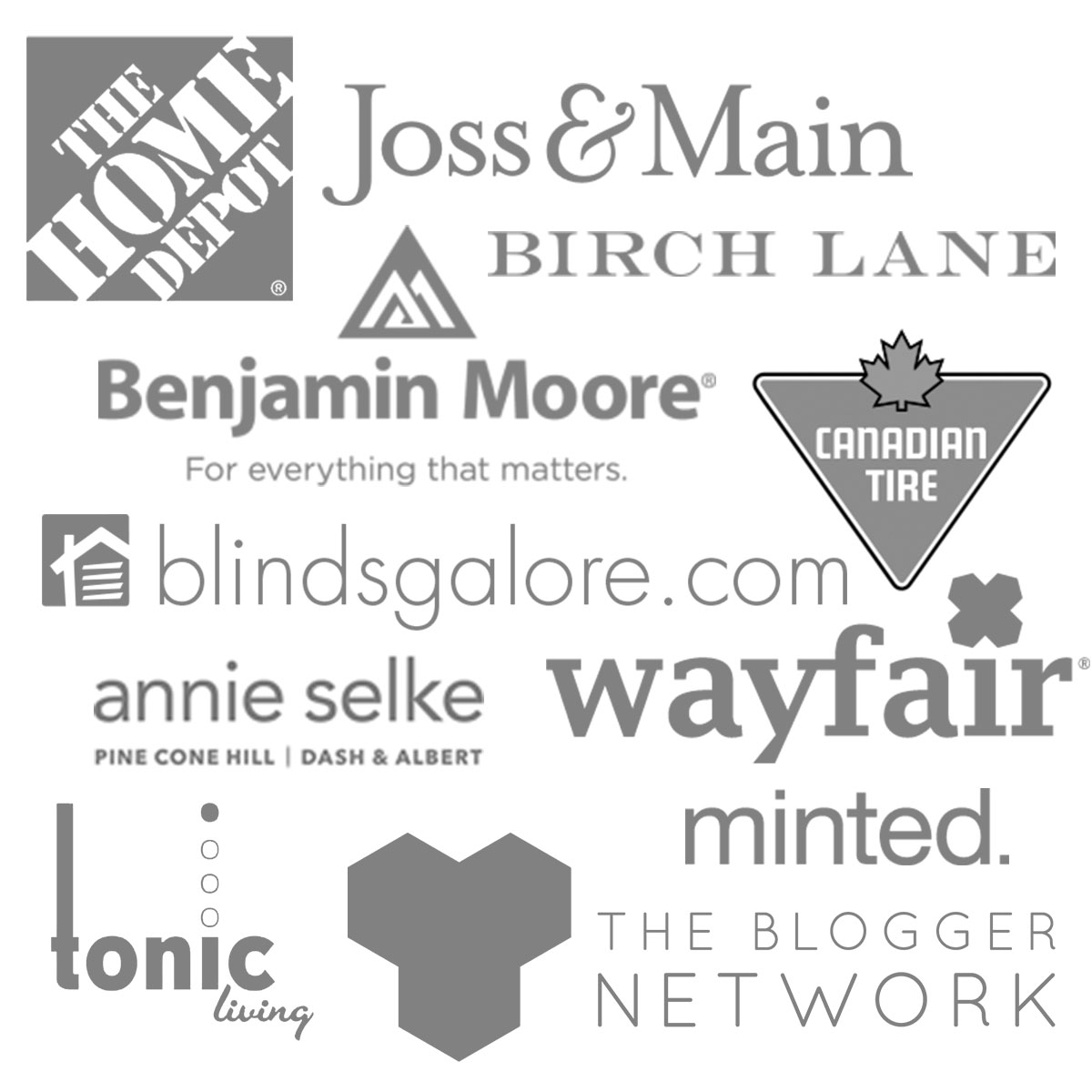 Why brands choose to work with us…

It's no secret that blogs have quickly become the go-to source for information, ideas, and how-to tutorials. They are quickly taking over audiences that big lifestyle brands have typically held in the past. Studies show that a well-written story from a trusted source is more powerful than traditional display advertising. Working with brands that we love comes across in our storytelling. It is natural and authentic.
Over 60% of consumers actively research products and services online before they make a purchase decision. In fact, blogs have become the fifth most trusted online source in recent years, so it's no wonder brands are looking to bloggers to promote their products and services.
We have built and continue to build, a relationship of trust with our readers. This is why we carefully review each offer and are sincere and excited when we find great brands to partner with.
Our marketing experience…
We have worked in the marketing and advertising industry and understand the importance of a great marketing campaign and how blogs and social media are an integral part of brand awareness. Our experience helps us to develop collaborations with companies and turn them into successful campaigns.
Partnership Opportunities
SPONSORED POSTS • SOCIAL MEDIA PROMOTION
VIDEO PROMOTION • BRAND AMBASSADORSHIP
We enjoy sharing products that we feel would be beneficial to our readers. If you have a product or service you feel our audience would be interested in please contact us with a proposal or let us know you are interested in working with us and we will develop a plan to help you reach your promotional goal. We would love for you to take a look at our most recent sponsored posts.
DISPLAY ADVERTISING
We have limited spaces for display advertising options. If you are interested in advertising space in our sidebar, please contact us to discuss available options.
OTHER COLLABORATIONS
Please email us a proposal if you have a specific marketing campaign or idea, we would love to hear from you.
To request our media kit and investment rates please contact us.
Have a look at our most recent sponsored posts and see what we can do for your business.
We look forward to working with you!